As a sales professional, you always need to be on the lookout for new tools to help you close more deals. The right tool can make all the difference in whether or not you hit your quota. This article provides you with the best sales tools for 2022.
I remember when I was first starting out in sales, I didn't have any idea what kind of tools were available to me. It wasn't until my manager sat me down and showed me some of the best sales tools that I realized just how much easier my job could be.
So, if you're looking for an edge on your competition, then check out these best sales tools. These quality products will help you deliver better results and close more deals than ever before!
What are Sales Tools?
Digital tools are used by salespeople and sales managers to improve their selling skills.
Today, selling is all about hitting your number, but how fast you get to that number is even more important.
Sales reps use various sales tools, both free and paid, to increase their sales numbers. All of these tools provide significant value in the sales process.
Sales tools are a dime a dozen, and it can be tough to know which ones are worth your time and money. However, if you're in the business of B2B sales, there are 10 sales tools that you should definitely be familiar with. By investing in these tools, you'll see a boost in your sales numbers.
Inside Sales Tools – The Human Element of Sales
There's an ocean of tools available to salespeople. The potential benefits these solutions can provide to a business can be exciting, but the sheer amount of options is downright overwhelming.
We've been using a lot of different sales tools for a while and have narrowed down the options to help you spend less time researching and more time selling.
We also identify which of the platforms offers a free version.
To be successful in sales, you need a lot of skills. Empathy, drive, and determination are a few.
You need to know your customers well in order to understand their needs and wants. You also need to be resilient and bounce back from rejection.
You need to know when to talk, and when to listen. You also need to know which inside sales tools will help you the most.
Sales is hard work, but the human element will always be there.
Don't make your sales process more difficult than it needs to be. There are plenty of software options available that can help automate many of the manual tasks involved in sales, making your life as a sales professional much easier.
Sales is a human process, and no tool can completely automate it. However, there are many sales tools available that can help you automate manual tasks, personalize your outreach, and close more deals. So if technology can improve your process, or help you close more deals, add it to your arsenal of sales tools and get cracking!
If you find that technology can help improve your process or close more deals, then be sure to add it to your arsenal of sales tools to get started.
Best Sales Tools for 2022
What do you want to look at?
Having clients is awesome, but only when you turn them into profit. Some entrepreneurs might disagree with this, but if you own a business, then you would definitely know the value of having paying clientele.
If you want your company to continue to grow, you need to have a steady flow of new customers. But, even if you already have clients, you won't be able to grow your business if you don't have the right tools to help with your sales.
It's no secret that big companies spend billions of dollars on marketing campaigns to improve their sales, lead generation, and get their product out to as many people as possible. After all, the better the sales tools and CRM software you have, the more successful your organization will be.
Sales tools and CRM software are essential for any organization that wants to be successful. Having the best sales tools and CRM software on your side will give you a significant advantage over your competition.
But because of how diverse the markets are, it's important to use a variety of effective selling strategies. 
It is important to create a sales strategy that will benefit you today, and that you can rely on for the future of your company. They also say that sales tools are very important.
Here are the best tools to boost your sales and increase your revenue.
1. Visitor Queue- B2B Lead Generation Software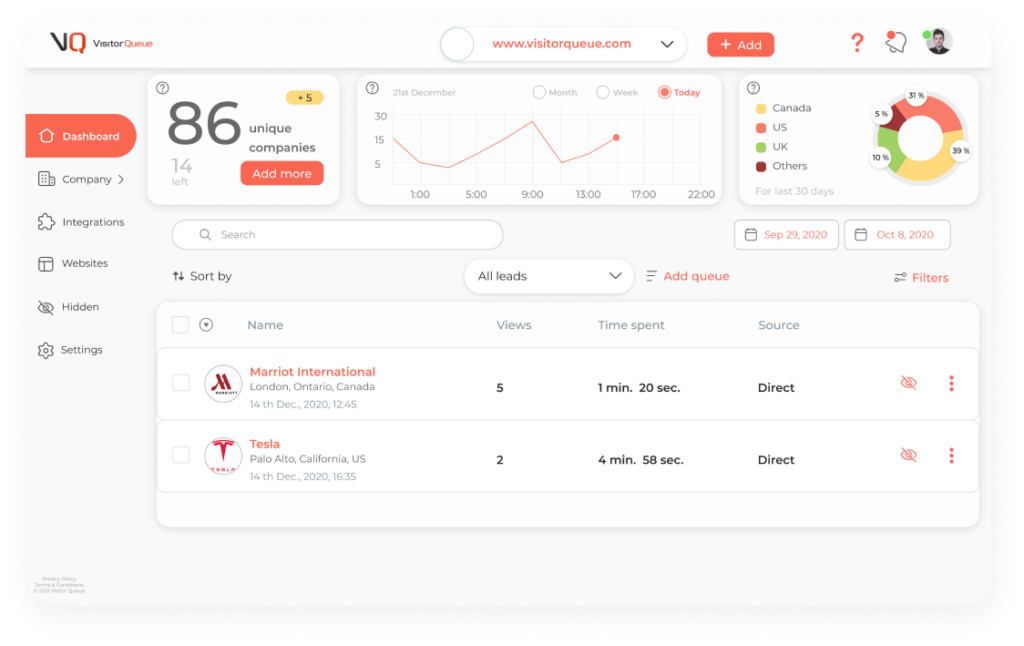 (Source)
Visitors queue is a software that assists businesses in generating new sales. It's packed with features that help the sales process run smoothly.
The best lead gen software is visitor queue because it allows you to create automatic, high quality, and targeted lists from your own website.
When a visitor comes to your site, our software adds their info to your "leads" queue.
You'll receive a company profile, website analytics, and social media profiles. This lets you follow up effectively and in a timely manner.
If you're looking to generate high quality, targeted, and qualified business to business (B2B) sales lead, then look no further. With our 14 day trial, you can generate new business to business relationships immediately.
2. Salesforce – The Most Popular CRM Tool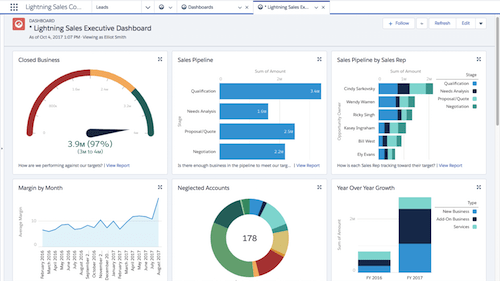 (Source)
Second, the cloud-based customer relationship management (CRM) software, SalesForce, is quickly becoming one of the most popular tools used by businesses. With one centralized database, all business departments are able to access customer information.
With a clear view of your team's sales pipeline, you can all work towards the same goal.
3. Hubspot Lead Generation
HubSpot is a lead generating tool that can help you with everything from organizing leads to closing them. It offers a variety of tools to help you accomplish your goals.
One of the awesome features of HubSpot is being able to track when your emails are opened. This lets you follow up with the subscribers immediately or add them to a targeted email list.
The sooner you get in touch with them, the sooner you can convert them into a new client or customer.
4. Demodesk 
(Source)
DemoDesk is a demo scheduling software.
It's an automated coaching tool that helps sales reps improve their performance, automate mundane tasks like data entry, and standardize the selling process.
With a powerful suite of tools, including automated appointment booking, customizable rules, and team-based sales pipelines, the zendesk sell platform can help your sales team manage their appointments, distribute leads to their reps, and book more meetings.
You can automate your sales process with Playbooks, which help you to close more deals and train new team members quickly.
With demodesk, your sales team can focus more on selling and less time on admin. Our software automatically updates your CRM system with information like events, notes and recordings of every sales conversation.
7. Pipedrive
Using lead generation tools like CRMs like Pipedrive, you can track your interactions with your lead and follow up to turn that prospect into a customer.
Lead generation software, such as that provided by pipe drive, allows you to easily keep track of all your interactions with your prospect. It's ideal for turning a cold contact into a potential sale.
6. Zapier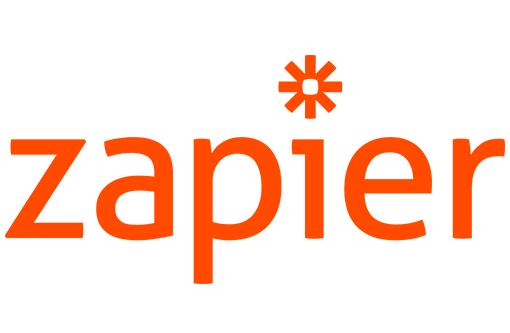 (Source)
Zapier is an amazing tool that can help you automate just about any process in your business, from lead generation to social media posting to call scheduling and more. By integrating with hundreds of apps, Zapier can help you streamline your business processes and save you time.
If you want to automate your sales process, then check out zapier. With zapiery, you can integrate your visitor queue with other apps, like mailchimp, to send follow-up emails, or calendly to schedule appointments.
7. Camo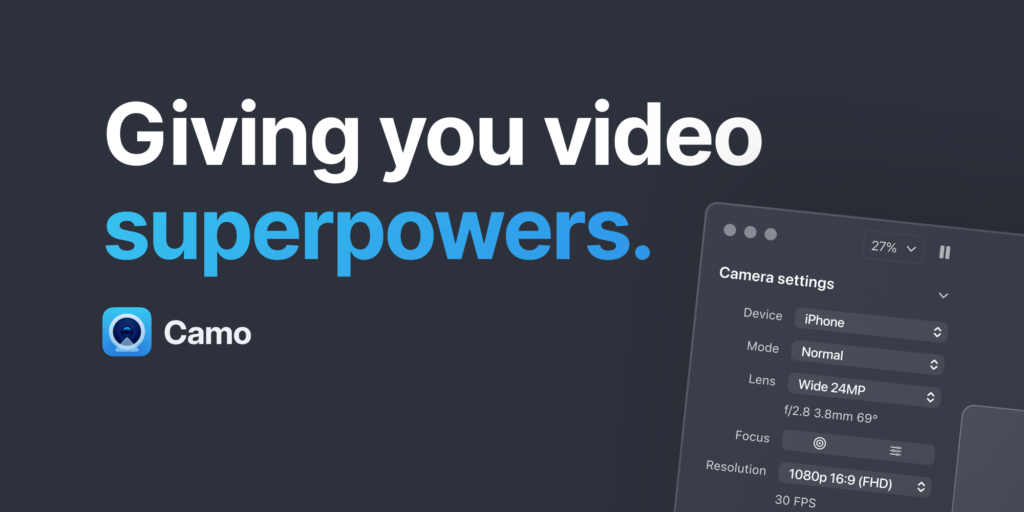 (Source)
Looking great on your next business meeting? With camo, you can unlock the amazing camera capabilities on your mobile phone and use it as a webcam for your computer.
It lets you easily add unique graphics and effects to your video conferences, making you look even more professional. You can adjust image details and choose from a variety of special effects, like the Portrait mode Bokeh effect.
8. Better Proposals

(Source)
With betterproposals, you can send a proposal to a client in just a few minutes. You can create, manage, and send professional looking offers to potential clients.
With Proposify, you can craft beautiful, professional-looking proposals that are easy for your clients to sign. You can even collect payments from these documents, and track your prospect's activity as they view it.
It'd be a dream come true for every rep.
9 Right Inbox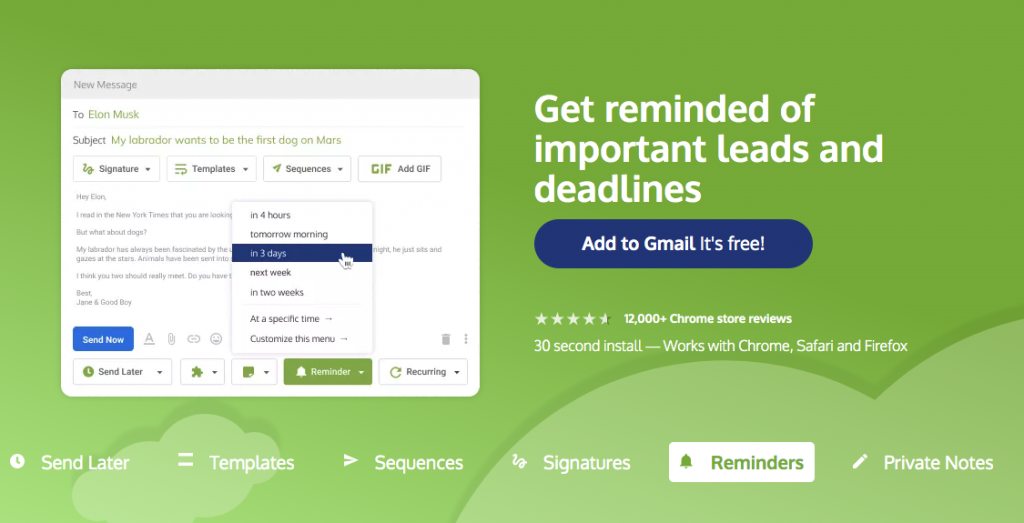 (Source)
A Google Chrome browser extension called "RightInbox" helps you better manage your outreach emails.
Email tracking is a great way to see who is engaging with your emails. You can also set reminders so you never forget to follow up on an email.
10. LinkedIn Sales Navigator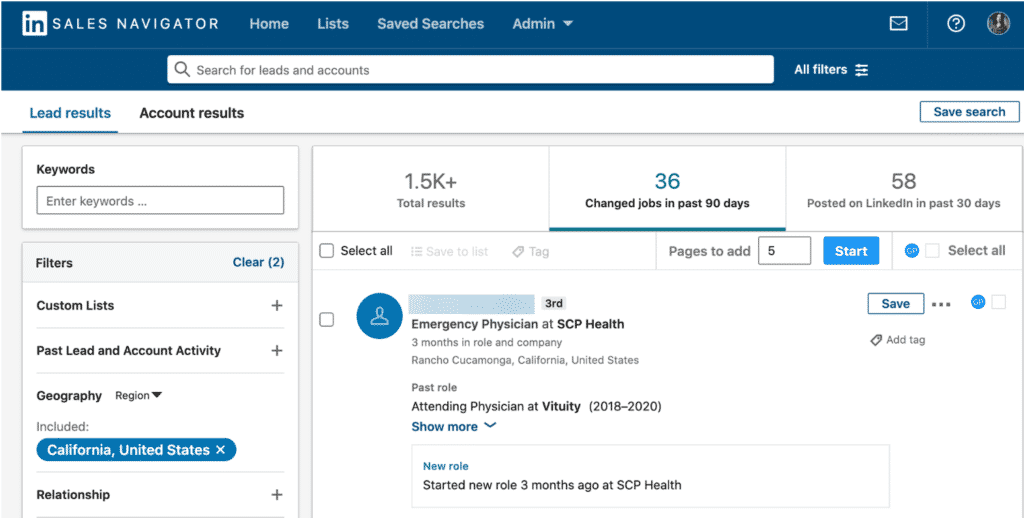 (Source)
LinkedIn Sales Navigator is the perfect tool for sales teams looking to build connections with potential customers. With access to LinkedIn's massive 600+M member network, Sales Navigator makes it easy to find the right people and start building relationships.
11 Build Connections With Yesware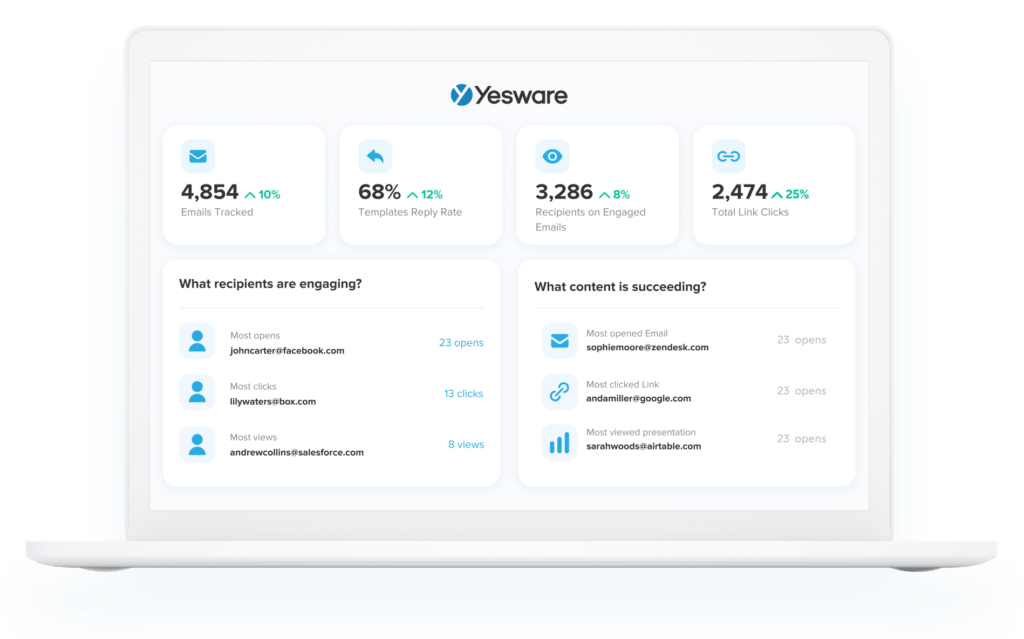 (Source)
With Yesware, you can personalize your email to make it more unique, which helps you stand out from all the other messages in your prospects' inboxes.
12. Hunter.io

(Source)
Need help finding more qualified business to business sales leads to contact? Check out hunter.io!
With hunter, you can search for contacts by name or email address, or browse through all emails at a company.
Their free tier allows you to enter up to 100 request each month, while their $39month plan is for 1000.
13. Zoominfo – The Best B2B Platform in the World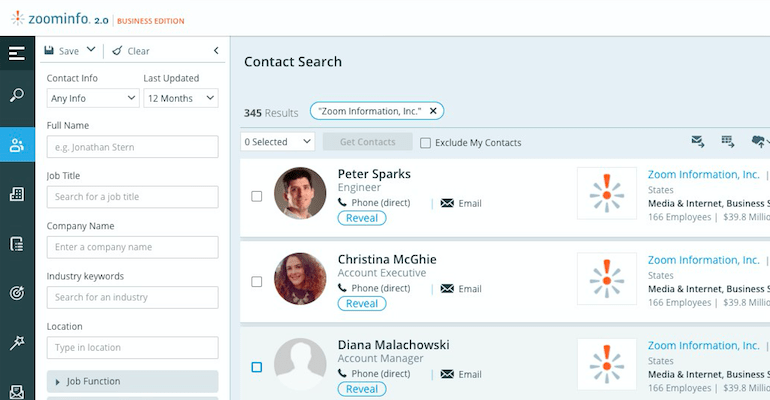 (Source)
Zoominfo is the best way to help your company achieve profitable growth. With the most comprehensive B2B database, Zoominfo gives you the power to find new opportunities and connect with customers.
This sales prospecting tool helps marketers and salespeople find, contact, and follow up on potential new customers.
14. Clearbit Clearbit – A Marketing Engine for Your Customers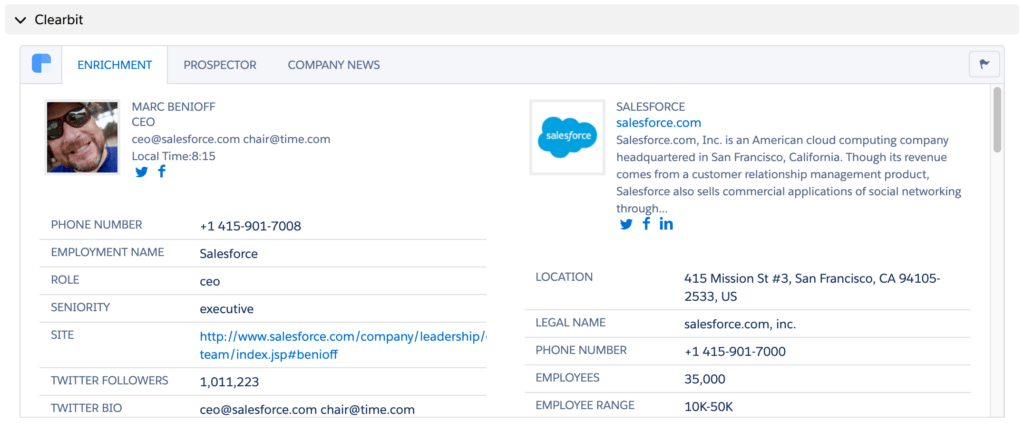 (Source)
With clearBit, you can learn more about your customer base, find new potential customers, and personalize your interactions with them throughout their customer journey.
Learn more about your loyal customers, find new prospects for your sales team, and personalize the customer experience for every step of the sales process.
15.Agile CRM Review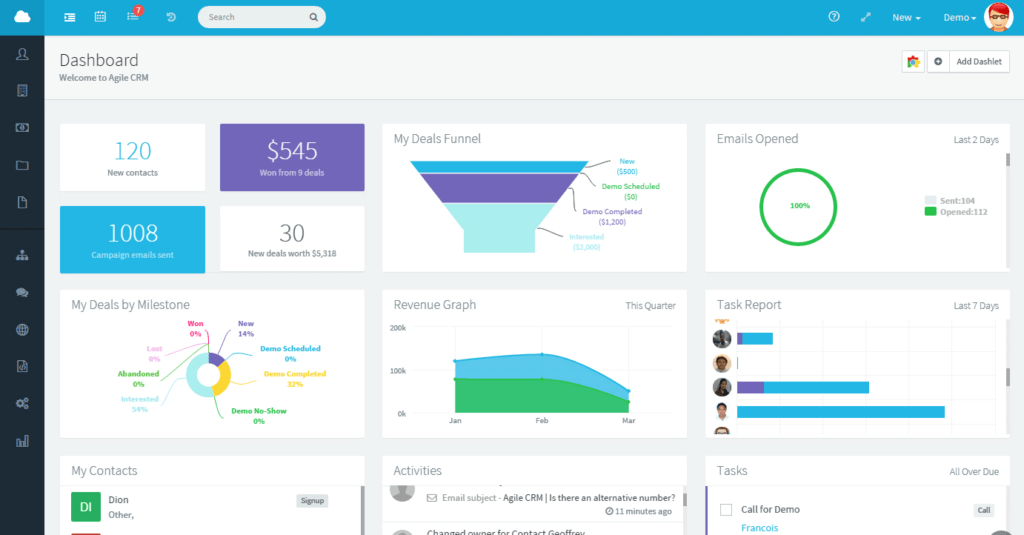 (Source)
If you're a startup or small business, then you should consider using agileCRM. This affordable, cloud-hosted software automates your sales and marketing, and is mobile-friendly.
This phone system is free to use for up to 10 people, making it a great choice for smaller companies.
16 Microsoft Dynamics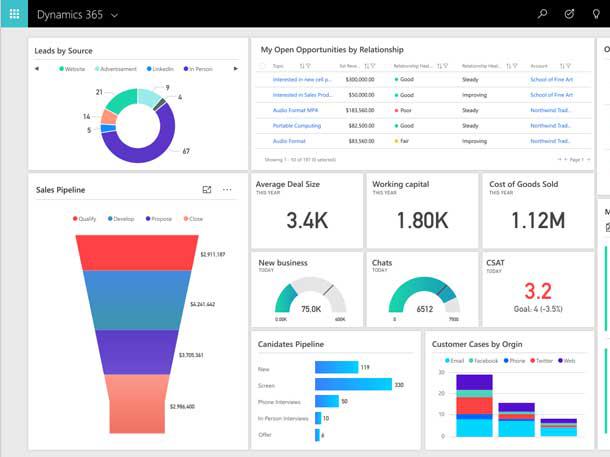 (Source)
Microsoft Dynamics can help your business to engage with customers more effectively, to organise and optimise operations, to give employees more power to do their jobs and to transform products and services to make them more appealing to customers.
With Dynamics, you can transform and succeed on your terms and understand your businesses.
17. Zoho Zoho 
(Source)
If you're looking for an email marketing tool that's affordable, easy to use, and integrates with all of your other business apps, then check out Zoho.
18. SalesLoft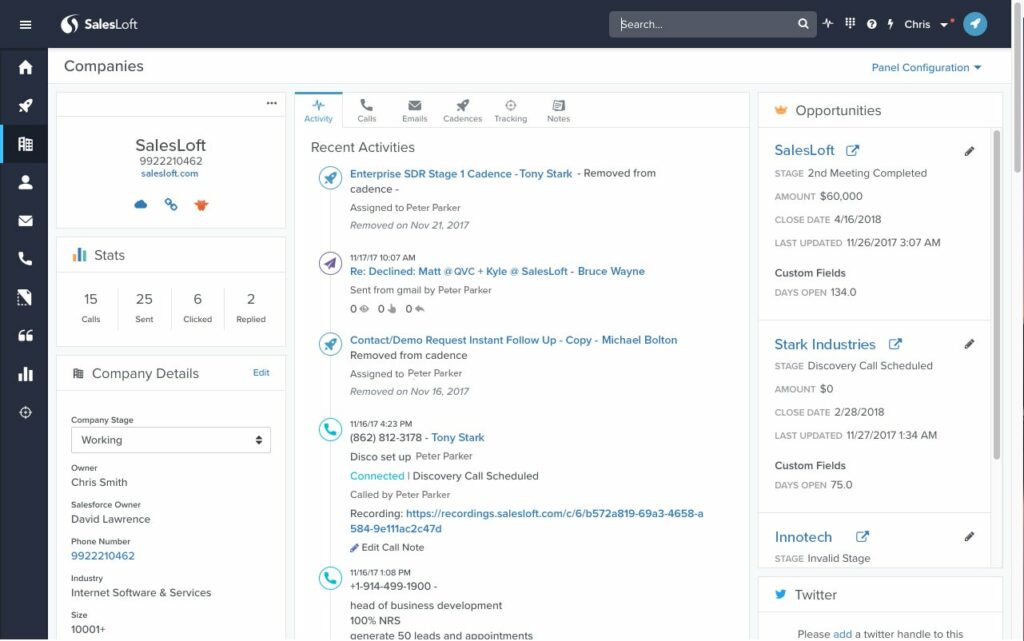 (Source)
With salesloft, you can automate your follow-up emails to customers, putting everyone on an automated email campaign. This makes it easy to stay on top of your outreach, ensuring that no customer falls through the cracks.
19. FullContact 

(Source)
A company called "Full Contact" is a real time, private identity, and contact info enchancement service. Their goals are to develop trust and build relationships between brands and people.
20. KickFire IP Address and B2B Firmographic Data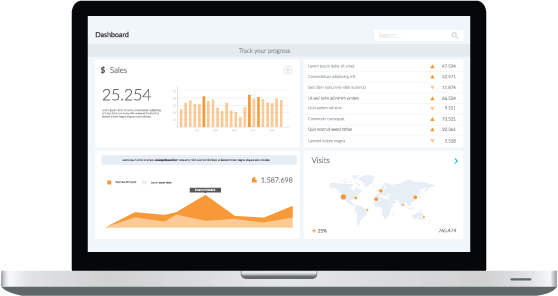 (Source)
KickFire's IP address conversion and B2B firmographic data can add valuable insights to your business information stack. By providing first-party data, KickFire can help you identify anonymous web visitors for a more complete picture of your audience.
21. Dooly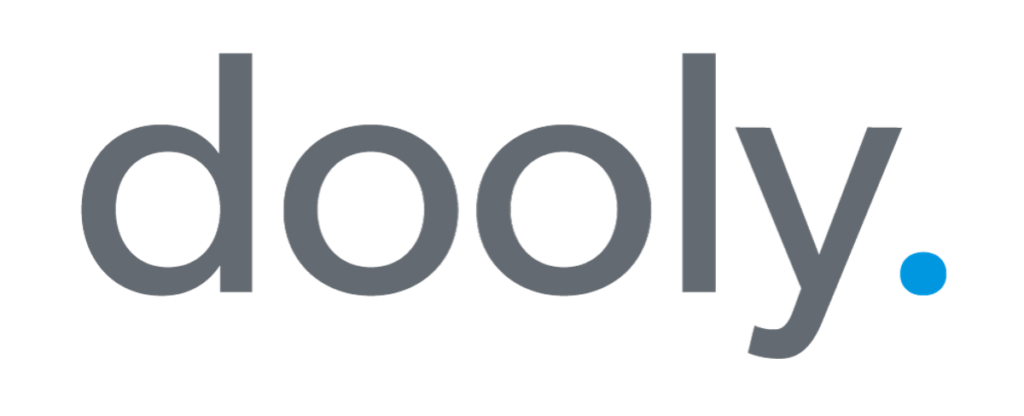 (Source)
With Dool, you can spend less time taking notes and more time closing deals. Dool will automatically push your notes from meetings to the right fields and opportunities in your CRM.
22. Xant 

(Source)
Xant's cloud-based sales engagement platform can help you transform your sales strategy and go beyond simple cadence with their AI-powered software. Xant offers the leading enterprise sales engagement platform that is powered by real data, which can help you accelerate your revenue growth.
By making it easy for your customers to buy from you, you can increase the visibility of your business and become visible to customers who are actively searching for you.
23. Calendly- Control Your Calendar Like Never Before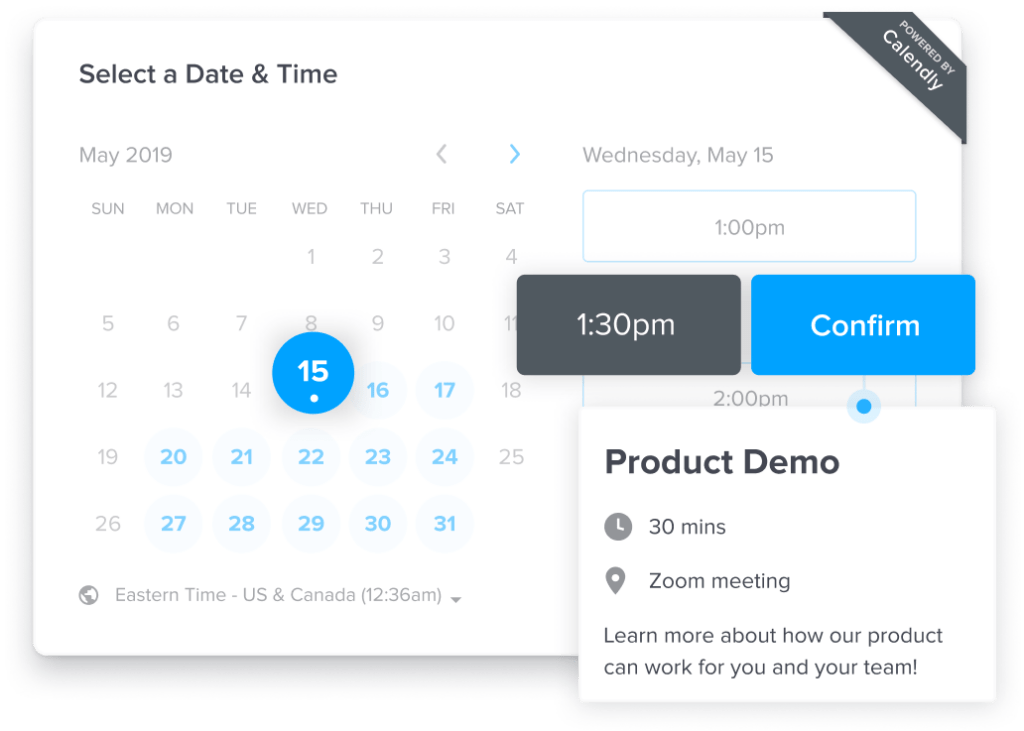 (Source)
With buffer times, you can make sure that you're never late for an important meeting or phone call. With notifications, you'll never miss another important event.
To avoid over booking yourself.
24. Zoom Centralize Your Online Training, Meetings, Calls, and More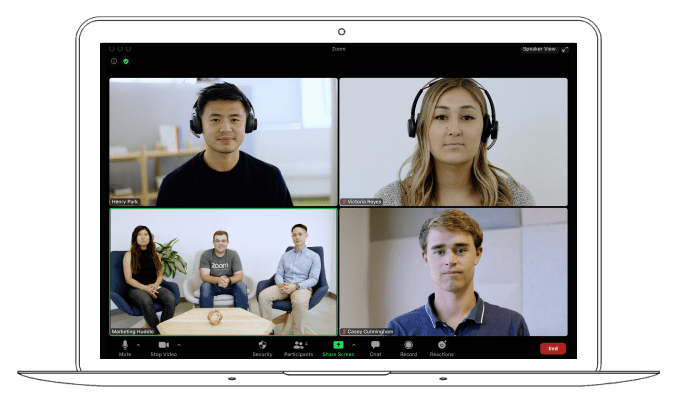 (Source)
If you're looking to simplify your communications, then check out zoom. With it, you can consolidate all of your communication channels into one place, so you don't need to juggle multiple platforms. In addition, with "one-ring-to-rule-them-all," you can manage all of your phone calls, video conferences, and instant messages all from one location.
25. EngageBay – Affordable Sales CRM Software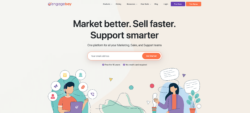 EngageBay is a versatile sales CRM that empowers businesses to manage and streamline their sales processes effortlessly. Whether you're a small startup or an established enterprise, the sales CRM software has all the features you need to boost your sales and generate new revenue.
With EngageBay, you can automate your sales processes, optimize your lead generation efforts, and close more deals faster. 
One of the standout features of EngageBay is its lead generation tool, which helps you create high-quality, targeted lead lists in seconds. And with its built-in analytics and reporting, you can track your sales performance, measure your ROI, and make data-driven decisions that drive growth.
Sales Intelligence and Sales Prospecting
Sales intelligence is a critical tool for salespeople in order to be successful. By understanding who the best prospects are, what they're interested in, and when the best time to reach out is, salespeople can have more focused and effective conversations that lead to better results. Additionally, having all of the relevant information about a prospect or customer at their fingertips helps create a more seamless conversation and builds trust.
Sales intelligence tools give salespeople the information they need to know about their contacts, including purchase history, current contracts, business objectives, and digital footprints. With this information at their fingertips, salespeople can make more informed decisions about who to talk to, what to say, and when to reach out.
Sales intelligence and sales prospecting tools are becoming increasingly essential for salespeople. According to LinkedIn's survey, 62% of sales professionals believe that their sales intelligence software is "very important" in helping them close deals. Additionally, 74% of respondents stated that their organizations plan to invest more in sales intelligence tools going forward.
Sales intelligence can help you close deals by providing valuable insights into your customers and prospects. By understanding your customer's needs and pain points, you can tailor your pitch and increase the likelihood of a successful sale.
What tools do successful salespeople need?
The resources you need to succeed as a salesperson are CRM, lead gen, conferencing, SFA, PM, and market and intel tools. Having these tools in your arsenal will help your process run more smoothly.
What sales tool is most effective?
There is no one sales tool that is most effective. The best sales tool is the one that works best for the individual salesperson and the products or services they are selling. There are many different types of sales tools available, so it is important to find the ones that work best for each individual situation.
What are the tools to be used in sales?
There are a few different tools that can be used in sales, which include but are not limited to:-A laptop or desktop computer with internet access and Microsoft Office installed, as well as a printer.-A smartphone with email and internet capabilities.-A sales CRM (customer relationship management) software, such as Salesforce or Zoho CRM.-A digital camera andor scanner.-Printed marketing materials, such as brochures, business cards, etc.
What are the 3 most important things in sales?
The three most important things in sales are building relationships, understanding customer needs, and providing solutions. Building relationships is important because it helps build trust and rapport with potential customers.
Understanding customer needs is important because it helps you identify their pain points and what they are looking for in a product or service. Providing solutions is important because it shows the customer that you can help them solve their problem.
What tools will help you to deliver better quality sales?
There is no one answer to this question as the tools that will help you deliver better quality sales will vary depending on your business and your sales process.
However, some tools that may be helpful include a CRM system to help track customer interactions and sales data, a proposal software to create professional-looking proposals, and a customer relationship management system to help manage customer relationships.
Conclusion
If you're looking for the best sales tools to help you close more deals in 2022, then look no further. These quality products will give you the edge you need to succeed. So don't wait any longer, get your hands on these amazing tools and start closing more deals today!
---
Need Help Automating Your Sales Prospecting Process?
LeadFuze gives you all the data you need to find ideal leads, including full contact information.
Go through a variety of filters to zero in on the leads you want to reach. This is crazy specific, but you could find all the people that match the following: 
A company in the Financial Services or Banking industry
Who have more than 10 employees
That spend money on Adwords
Who use Hubspot
Who currently have job openings for marketing help
With the role of HR Manager
That has only been in this role for less than 1 year
Just to give you an idea. 😀
Editors Note:
Want to help contribute to future articles? Have data-backed and tactical advice to share? I'd love to hear from you!
We have over 60,000 monthly readers that would love to see it! Contact us and let's discuss your ideas!