The Sea Is Filled With Fish (I Mean Sales Tools).
There are many different best sales tools available in the market. It can be exciting to imagine what these tools could do for your business, but it is also overwhelming because there are so many choices.
We have been using a variety of tools to make sure that we are able to sell more products. Weve narrowed down the list so you don't spend as much time researching and can put your efforts into selling instead.
Additionally, we mention when one of the platforms is free.
---
Need Help Automating Your Sales Prospecting Process?
LeadFuze gives you all the data you need to find ideal leads, including full contact information.
Go through a variety of filters to zero in on the leads you want to reach. This is crazy specific, but you could find all the people that match the following: 
A company in the Financial Services or Banking industry
Who have more than 10 employees
That spend money on Adwords
Who use Hubspot
Who currently have job openings for marketing help
With the role of HR Manager
That has only been in this role for less than 1 year
Just to give you an idea. 😀
---
It Extends Beyond CRM Software
If you are not using CRM technology, your competitors may be gaining the upper hand. Click To Tweet
Technology has been changing the way we sell over the last few years. One example is that with cloud technology, salespeople can work from anywhere and be more productive than ever before.
Weve created this list of best sales tools and sales management software to help you better manage your own company and increase productivity.
Here are some of the best sales tools for inside sales and marketing that will help keep your pipeline flowing, improve team performance metrics, automate tedious tasks or cause game-changing transformations in specific aspects of your process.
Here is a list of best sales tools that I use in my day-to-day work. This list does not reflect their importance or value.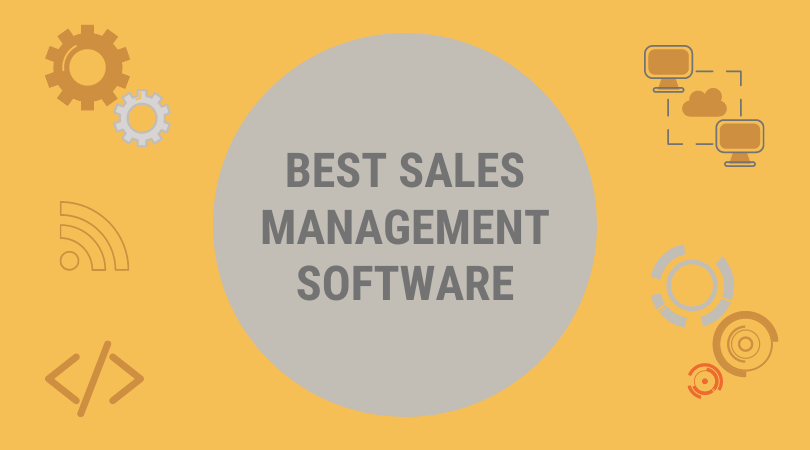 Categories of Sales Management Software
Sales people need to understand that there is more than just sales. They must also learn how marketing, advertising and communications work in order to be successful.
BI Analytics & Dashboards
Buyer Enablement
Communication/Conferencing
Content Sharing and Management
Contract Lifecycle Management
CRM systems are used to track customer information in order to improve sales.
Data Networks
Email Management
When I first began hiring salespeople, I just assumed pay along with commissions and bonuses would be enough sales motivation. However, people are not just motivated by pay.
Performance Management
Sales Enablement
Sales Engagement
Sales and Market Intelligence

Account-based Sales & Marketing
Demandbase
Demandbase is a company that helps B2B sales professionals understand the decision-makers in an organization and what their needs are. They do this by 1) pulling data from your CRM, 2) correlating leads to accounts, 3) activating marketing automations for those specific organizations, 4) measuring engagement impact on these groups of people and 5), providing insight into how best to prioritize accounts using real-time data and AI.
Lucidchart Sales Technology Solution
Lucidchart is a modern account planning platform that helps align your revenue team. It provides you with the best sales tools to better coordinate, communicate and execute on your account-based selling strategies.
PFL
Automating your outreach efforts and making stronger connections will help you close more deals. PFL provides a suite of solutions that include email campaigns, content marketing for conversions, loyalty programs to revitalize stalled engagements.
Prelay
Prelay's team selling platform helps simplify the most complex deal processes across your organization. It integrates with other key workflow software and makes it easy to organize all of your deal coordination, communication, and tracking in one place. This centralization has helped revenue leaders surpass goals by allowing them more insight into how well they're leveraging their resources as a whole.
Revegy
Account planning is a vital part of the sales software process, but many businesses do not take advantage of its revenue-boosting potential by using sloppy account management strategies. Revegy can help streamline and automate processes so that teams have access to valuable insight on how they should be managing customer relationships at every stage in the sales software.
RollWorks
RollWorks is a platform that uses machine learning to connect with leads. It identifies, engages and converts prospects for B2B companies at scale by creating profiles of potential customers based on their needs.
Smart Rooms (Journey Sales)
With the growth of artificial intelligence, it is easier than ever to use your customer's data and behavioral patterns in order to create personalized experiences. If you are looking for a way to increase engagement with customers, then Smart Rooms on Salesforce can help by creating hyper-personalized guided conversations that lead them towards purchasing decisions.
Terminus
Terminus is a software company that specializes in account-based marketing. One of their main features is the ability to run ABM campaigns at scale and track results, as well as optimize those efforts on the fly.

BI Analytics & Dashboards
6sense
6sense is a leading analytic sales software that will help you identify and prioritize your customers by analyzing their buying habits. With 6sense, it's easier to predict what they'll buy next so you can stay ahead of the competition.
Aviso
Aviso is one of the many strategic sales tools; a company that helps salespeople make decisions, execute strategies and drive performance by utilizing data-driven intelligence. Aviso's main goal is to empower reps, account executives and managers with the best sales tools that will allow them to have visibility into all aspects of their work from pipeline health to lead prioritization.
Bombora
Bombora gathers data from many sources to identify which of your prospect organizations are actively searching for your branded solutions. Bombora tells you about the industry, size and location of prospects so that you can focus on those who have a higher probability of buying.
Clari
Clari is a company that uses AI and data science to provide insights on prospects readiness to buy. Clari provides an opportunity for sales teams make accurate assessments and take decisive action in the "opportunity-to-close" stage of their sales cycle.
ClicData
A data-driven sales team is a process that ensures your employees and managers are able to monitor key information about their business. ClicData helps companies do this by centralizing, combining, and building custom KPI dashboards from different systems in order to have a single source of truth for all decisions made.
Crystal
Crystal is a new AI system that predicts the personality of anyone by looking at their online footprint. The software helps you communicate with people in an effective way, like having your own coach for every conversation.
Datahug (SAP Sales Cloud)
It's ironic that using best sales tools to sell takes away time from other necessary tasks. Datahug solves this problem by automating many of the manual processes you need to run inside sales software like CRMs and increasing your team productivity.
Domo
Domo is a data analytics and performance platform that offers insight across your entire organization. Customize Domo to deliver easy-to-understand data visualizations, enhance collaboration between teams or departments, discover new opportunities for growth in the company, or provide statistical analysis for making smarter decisions.
Geckoboard
With Geckoboard, team members are aware of their goals and can make adjustments on the fly. This will prevent distractions that could lead to lower performance.
InsightSquared
InsightSquared is a service that helps businesses quickly glean actionable revenue intelligence from their CRM. InsightSquared gives you all the data and insights your business needs to take smarter decisions, such as analyzing sales process improvements or training changes for your team.
Mediafly
Most great salespeople know the return on investment and total cost of ownership for their solution. However, when it comes to economic buyers they are not very good at communicating that value effectively because complicated spreadsheets fall short. Value Story solves this problem by giving them interactive ROI calculators, product comparisons, and benchmark assessments which turn a boring spreadsheet into an informative conversation about value.
People.ai
The company, People.ai is on a mission to be the AI Platform for all business activity and it starts by solving one of the most time-consuming problems in marketing: aligning sales with marketing.
I found that by using sales automation tools, I had more time to focus on what was most important for my business. The data from these automated tasks helped me align and thrive.
RingLead
When salespeople are given the autonomy to manage their own leads, they often end up duplicating work and wasting time. RingLead's account-based lead routing system automatically routes deals to the appropriate person on your team for followup while RevOps automates repetitive tasks that would otherwise take away from valuable dealmaking time.
Sisense
If you are in charge of an enterprise, it is critical to have a team of data scientists and the best sales tools. The Sisense platform provides easy-to-use analytics that can be deployed quickly.
SpringML
SpringML brings the power of data science and machine learning to your team. SpringML enables you to increase revenue, optimize performance, and improve forecasting capabilities through predictive analytics.
Tableau
Tableau is a powerful and user-friendly data analytics tool that has many capabilities. It allows users to generate reports in seconds, analyze trends easily with interactive visuals, and pull from various sources of information. Tableau can be used for complex statistical analyses.
TopOPPS
TopOpps is a system that will help you predict your sales and increase accuracy of forecasts. The TopOpps AI, predictive analytics, pipeline visibility tools are there to identify what successful behaviors look like for each employee so they can be encouraged to follow them.
TrustSphere
TrustSphere helps organizations use their networks to solve business challenges. They provide analytics that help with workforce engagement, sales force effectiveness and collaboration.

Buyer Enablement
Boxxstep
It's not enough to just think about what you want and then go get it. If sales teams really want a deal, they have to focus on the person who has all of the power: The buyer.

Communication/Conferencing
Aircall
Chorus
The platform can help sales reps stay on top of their quotas by providing analyses and insights about the conversations they have with customers. Chorus automatically records and transcribes these talks to provide a detailed look at whats going wrong or right in an interaction.
ConnectAndSell
Ramp up your win rates by increasing the number of conversations you have each day. ConnectAndSell lets salespeople get in touch with customers more quickly than conventional dialers, and it can help them overcome limitations that exist when they are trying to find leads.
Demodesk
Demodesk is the first meeting tool that lets you share virtual desktops, web pages and documents with your customers. The app provides a seamless interface for scheduling meetings as well.
Dialpad
Dialpad Sell is a platform that helps teams to improve their communication. The real-time coaching and conversational insights help reps close more deals, managers become better coaches, and it all leads to the team being more productive.
ExecVision
With ExecVision, you can revisit your sales calls and identify the things that make people want to buy from you. You could use it for call analysis, coaching or AB testing.
FrontSpin
FrontSpin simplifies your sales cycle by providing you with the best sales tools to connect more leads, engage them better and generate higher conversion rates. FrontSpin centralizes call lists, voicemails, email templates and notifications in one place so that they are all accessible for each customer.
Gong
AI technology records and transcribes your sales calls, generating actionable insights on how to improve pitches.
GoToMeeting
One of the most important aspects for sales professionals is to engage prospects quickly and effectively. GoToMeeting provides a stable, supportive channel that will allow them to do this. Whether or not it leads deals being closed 20% faster, people use go-to meeting all over the world because they are easy with reliable service.
Jiminny
Jiminny is a coaching platform that helps you to capture every customer conversation and allow your team to work more efficiently. Jiminny integrates web conferencing, salesforce automation, and Slack so all of the best sales tools are in one place.
Nextiva
With Nextiva, you can make and receive business phone calls from any device; this product also enables one-on-one HD video calling. Additionally, all communications are tracked through the Nextiva App for omni channel support across email voice chat and SMS messaging
Refract
Adopting Refract is a single move that will affect multiple aspects of your sales call infrastructure and overall performance. It helps upgrade the quality of coaching, keeps reps' engagement skills sharp by giving them frequent opportunities to practice what they are learning, prevents errors on calls which can lead to losing potential customers who could have been won over with better service if not for these mistakes, and provides strategic insight into customer needs so you know how best to present yourself as an expert in their eyes.
Salesfolks
Building and scaling a sales organization is inefficient. Salesfolks is an online marketplace for on-demand, virtual salespeople that helps businesses grow their business by tapping into its cloud-based workforce of qualified people who are looking to make money. The model works well because it only invests when the team delivers new leads or signed deals; this makes it perfect for trying out markets before committing fully.
Skype
Skype has been around since 2003 and remains a dependable, easy-to-use service for reaching out to prospects. Operating under the freemium model, Skype offers instant messaging services as well as video conferencing over the Internet. Users can exchange digital documents such as contracts, brochures or images with each other.
Zoom
One of the most effective ways to communicate is by video conferencing. When reps can quickly get valuable face time with prospects, their ability to build rapport and close deals increases dramatically. Zoom has evolved into more than just a tool for one-on-one conferences; it's also good for online meetings with remote or distributed teams, chat capabilities when on the road and even webinars.

Content Sharing and Management
Allbound
Allbound is a sales acceleration platform that offers much more than just lead management. It provides the ability to manage and organize your content in one place, enabling reps to hyper-personalize landing pages for each prospect while also organizing their leads and progress through simple UI.
Bit
Bit is a collaboration tool that helps sales teams create and share marketing materials. The team can work together to customize, edit, collaborate on their proposals or presentations for clients without the need of expensive software like PowerPoint. Bit also has features that allow you to see when your prospects view the documents you send them so if they are interested in what you have created.
BrainShark
To keep your software sales team sharp, offer them top-notch training and coaching resources. Use BrainShark to create on-demand training tracks that will help their learning journey by quickening the process of getting onboarded and staying ahead in the game.
ClearSlide
ClearSlide is a company that provides high-quality content for your software sales presentations, conferences and emails. ClearSlide also has training modules to help you motivate yourself or others.
Conga
Conga provides a simplified contract management process that frees up valuable time for customer engagement. Run Congas native analytics engine to see how specific customers engage your content.
Consensus
To sell successfully, you need to take into account how your prospect feels at the moment they are engaged. Consensus provides insight on their behavioral state so that you can align with them appropriately and tailor messages even before engaging a lead.
DocSend
If you are in the market for a new content management system, DocSend is worth looking into. It offers on-demand and always up to date resources that will help your sales team be more effective when it comes to engaging clients or prospects.
Folloze
When it comes to sales, account-based content marketing is a must. Folloze provides the platform for your team to produce compelling experiences that positively influence buyers and increases conversion rates by targeting accounts with customized campaigns.
Guru
Guru provides relevant information to everyone on the team so that they can help customers more effectively. Gurus platform gives people access to marketing content and also personalizes it for each person's role.
Prezi
The Prezi Business variant is a more powerful alternative to PowerPoint and Keynote. It has HTML5 technology, collaboration features, analytics leaderboards for how well you are doing in the presentation
Upland RO Innovation
Having a list of satisfied customers is the best way to make your pitch, and it's no accident that testimonials are always present on company homepages. RO Innovation helps you tap into customer feedback as well as other sales enablement assets in order to increase win rates and revenue.
Videolicious
If you are using words and static images to sell, try making a video. With Videolicious, marketers can create videos that attract prospects at any point in the sales process by sharing compelling content quickly and easily.
Vidyard
The best way to convince a potential customer is with visuals. This might be why videos are the fastest growing content format on the web, and conversion rates have been shown to increase by more than 80% when theres video on your landing page! Vidyard can help you strategically deploy visual tools like this in order to improve sales and boost revenue.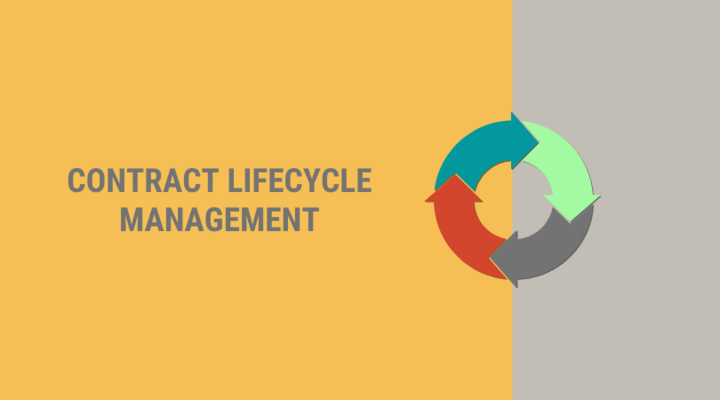 Contract Lifecycle Management
Adobe Sign
When you have a prospect that has agreed to buy your product, there is no better feeling. However, until they sign the contract it does not count for much. Luckily Adobe Sign exists and can help manage contracts in addition to other documents.
Better Proposals
Better Proposals is a software that lets you create proposals for your business easily. You can track what happens after the proposal has been sent, and use 200+ templates to make it easy to get started with creating them.
Concord
Concord is a cloud-based contract management service that offers unlimited online storage and has decent collaboration features. Concord can be used by individuals or companies to create, negotiate, sign and manage contracts.
DealHub
DealHub is a digital platform that allows companies to connect with each other in order to close deals. It has many features, including CPQ (configure product quick), CLM (customer lifecycle management) and eSign technology.
DocuSign
Contracts change over time. When parties want to modify the terms of agreement, they can use DocuSign for a fast and easy collaboration process that integrates well with most CRMs and other business solutions. It is even more popular than Adobe's contract management solution because it has been around longer.
GetAccept
GetAccept is a platform that automates the process of contract signing. With GetAccept, you can manage and track documents online as well as sign electronically without having to use pen and paper.
HelloSign
HelloSign is a free service that simplifies the paperwork and signing process. It takes all your documents into the cloud, making it easy to customize for different workflows and integrate with other business software like CRM's or email platforms.
Proposify
Proposify is a company that offers software to help with proposals, quotes and contracts. It's easy for reps to build documents using templates where they can easily add images, text snippets or numbers.
Qvidian
Documenting your proposals should be a top priority for sales teams because it can cut down on the time spent working to win an RFP. Qvidian is one solution that helps by organizing all of your content in one place.
Signaturely
Signatures are hard to come by these days, and can often lead to more legal battles than they're worth. Signaturely is a company that allows you the opportunity of getting legally binding signatures on any document from anywhere with an internet connection using your computer or mobile device.
SpringCM
SpringCM automates your document cycle, giving you the ability to track and store all of your documents. With SpringCM, it is easier for different departments in a company to collaborate on projects by having one central database that everyone can access.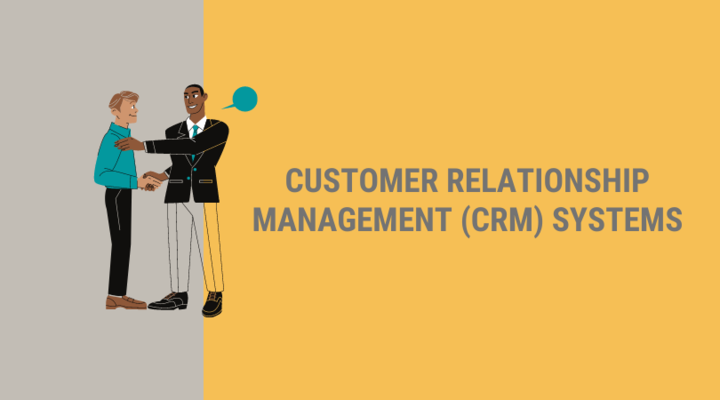 Customer Relationship Management (CRM) Systems
Agile CRM (Free for up to 10 users)
Agile CRM is a powerful tool for any small business struggling to manage the time and resources necessary to build effective sales, marketing, or process automation. It can integrate with email platforms that are popular in your industry (such as Gmail), support software like Zendesk or Freshdesk which offer customer service capabilities, plugins for billing apps such as Bill.com if you use one of those services, networks on social media sites where it's appropriate to have an account so people know who you are – all while being designed specifically for smaller businesses
Airtable (Offers a free version with limited features)
Airtable is a CRM, but it also has spreadsheet-like features that make the app easy to customize. It's less expensive than other more purpose built CRMs and can be customized for any business need.
Apptivo (Free for up to 3 users)
Apptivo is a cloud-based enterprise resource planning solution that has earned accolades and won awards for its comparative flexibility and affordability. It provides invoicing, sales reporting, project management services in addition to CRM features on the freemium model.
Close.io
A single CRM for your inside sales team will increase productivity and save time. It has a powerful search function, so you can find the right leads at the right time.
Copper
The Copper CRM integrates seamlessly with Google Apps and has the power of a full-featured CRM right in your inbox. It is simple to learn, but powerful enough for advanced users who want automation or analytics.
Contactually (For real estate professionals)
Contactually is a solution for real estate agents and brokerages that provides features to specifically address their needs. It offers the ability to identify contacts in your network, drive referrals with them, connect customer data to email platforms so you can stay more engaged, organize contact information into lead priorities while maintaining long-lasting relationships with clients. The Contactually dashboard also keeps the biggest opportunities front and center.
CRMNEXT (For financial services)
CRMNEXT is a cloud-based CRM that brings together the best of both worlds by making it easier for customers to interact with banks and financial institutions in any way they want. Whether online, on their mobile device or over the phone, these channels will all be available within one unified platform.
Membrain
Membrain is a CRM that helps salespeople to focus on the right prospects and opportunities. Unlike traditional CRMs, Membrain converts your strategy into visual workflows which are easy for them to understand. It also allows you as an organization to take advantage of its many features such as: email integration, social media tools, lead qualification questions and forecasting modules.
Freshsales (Offers a free forever startup plan with limited features)
The Freshsales CRM helps salespeople to quickly refresh their pipeline, prioritize leads and make meaningful conversations. The AI also analyzes customer behavior so that the team can close maximum-value deals.
HubSpot CRM
HubSpot CRM is the best system for small businesses because it does all of the tedious work that most other systems require, freeing up time to do more productive tasks. It also has a free plan available and many paid features suited for growing companies.
Infusionsoft (Keap)
Infusionsoft is a CRM that can be customized to your business needs. With Infusionsoft, you will have the ability to send out emails and automate tasks such as follow-ups and invoicing.
Insightly
Insightly is a CRM option for small businesses that offers the service through an affordable freemium model. Insightly has received awards from various sources, including Business News Daily because of its pricing and ease-of-use. For core CRM functions, it also includes project management support as well as mobile and social media integration.
Messagely
Messagely is a customer support solution that helps you provide live chat, create tickets and send messages to your customers. Messagely can be integrated with any site in order to offer this service.
Microsoft Dynamics CRM
This enterprise-scale application is available on the cloud, as a service, or both. It integrates well with other Microsoft services such as SharePoint and OneDrive.
Oracle NetSuite
If you are looking for a single platform to manage all of your company's business needs, then NetSuite is the perfect solution. Combining enterprise resource planning (ERP), accounting and CRM functionalities, NetSuite allows managers to extract data-driven insights that will help them formulate strategies while also providing sales teams with best sales tools that increase productivity. You can use NetSuite forecast future events or upsell products by predicting customer behavior as well as managing compensation and incentives systems.
Pipedrive
Small teams that have big ambitions are the ones who use Pipedrive. It has a clean UI and an activity-based selling methodology which makes it easy to visualize your pipeline, see what you need to do in order for deals to move forward, and get more closed.
Pipeliner
Pipeliner is a CRM that provides instant visibility and intelligence on key metrics. This graphical software has drag-and-drop capabilities to generate one click reports, charts of your sales performance, and quick views for each metric such as deals created or lost.
Rollio
With Rollio, AI does the work for you. You can tell him what to do with voice or text message and hell automatically make CRM updates within seconds – saving a ton of time, propelling team productivity and helping people focus on closing more deals.
Salesflare
Salesflare is the perfect CRM for any small B2B business that wants to make more sales with less work. The system synchronizes itself, by linking your email account and calendarphone data, then it organizes all this information into one place. Its emails are unrivaled because they're instant (and even imports signatures!), track opens and clicks on links in the message body or attachments; plus you can integrate them with a website URL of your choice.
Salesforce
Salesforce is the industry leader in CRM and offers a wide range of tools to help you succeed. It has strong integrations with other apps, such as email marketing solutions like Mailchimp or social media monitoring software like Hootsuite; it also integrates well with Google Analytics for insights on your website traffic.
Sellsy
Sellsy is a single platform that can be used for all aspects of your sales operations. It has the ability to help you manage every aspect, including email campaigns and e-commerce as well as project management. The data Sellsy provides also helps you make smarter business decisions in order to achieve higher conversion rates.
Teamgate
Zendesk Sunshine
Many CRM systems only provide a two-dimensional view of the customer, and this leaves some sales teams in need. Sunshine is an open platform that can take any type of information from customers because it has enough flexibility to accommodate all needs. The customization capabilities also make for an easy way to add apps or features if necessary.
Zoho
Zoho is a powerful and affordable option for businesses. It has features such as email marketing, customer service, lead generation tools and reporting options which are all available at the same price point. The software also integrates well with other apps that many people use including Evernote, MailChimp, Google Apps or Microsoft Office.

Data Networks
Collective
Collective is a company that uses AIML to make the sales process more efficient. It helps with forecasting, opportunity odds and finding connections between prospects.

Email Management
Autoklose
Autoklose is a sales software and engagement platform that offers email automation and B2B data all-in-one. It helps you target the right prospects by utilizing clean, verified leads from their database of millions of contacts with information on who they are, what they do for workplay, where they live or travel to frequently.
ContactOut
If you want to contact a business, emailing their generic address wont cut it. However, ContactOut makes the work easier by providing tools that find your prospect's real emails and phone numbers as well as social media profiles.
EmailAnalytics
EmailAnalytics is one of the sales database tools that connects to your Gmail or G Suite account and analyzes the way you use email. This enables sales teams, customer service teams, and small business owners to measure KPIs like average response time for emails sent by hour of day, volume of emails received on different days of the week.
Mixmax
According to Google, Mixmax is a productivity app for any customer-facing team. The service focuses on finding efficiency in repetitive email tasks by letting reps see who viewed their emails and when they did so; schedule meetings right from messages with one click; add templated responses quickly without typing the same thing over again.
Opensense
Opensense, formerly known as SenderGen, is a company that helps sellers build their pipeline by staying memorable and keeping prospects informed. The signatures are customized to make sure the entire message sells.
ZynBit
ZynBit is a powerful add-on for Gmail and Outlook that channels critical information from Salesforce. It's convenient, familiar to many people who use email on the daily, and makes it easier to stay organized with your customer engagement.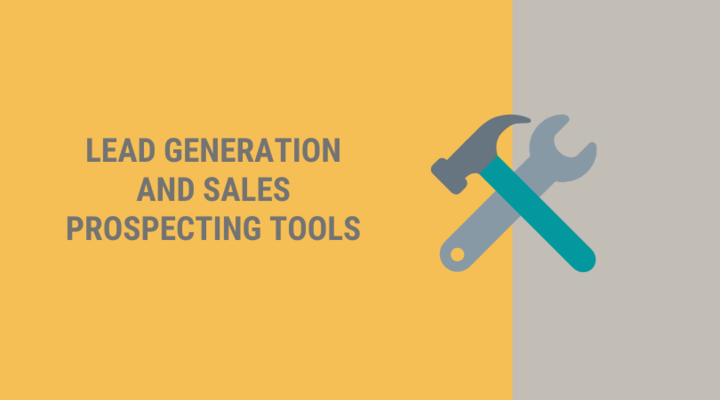 Lead Generation and Sales Prospecting Tools
Apollo
The Apollo platform can help you find your ideal customer persona. Once the team has identified who they are, it helps them to identify potential customers that fit this profile and then turbo-charges their lead management process by giving these leads more attention.
ClickPoint
ClickPoint is a software built for sales managers. Use ClickPoint to prioritize and route leads, reduce closing times, generate reports on the activities of your best reps so you can match them with the most valuable lead opportunities.
Cognism
Your sales performance is dependent on the amount of qualified leads you have. Use smart practices to identify prospects who are most likely to engage with your brand, including ones that go beyond contact information and into deep analytics.
Conversica
When you are looking for new salespeople, it is important to take into account the connection between conversation and conversion rates. Conversica uses artificial intelligence (AI) in order to automate your lead contact process while also saving money on hiring staff that will relentlessly engage with leads 24-7 until they are ready for human help.
DataFox
It's not always easy to find new customers. DataFox helps you identify prospects that are likely, based on their data profile and machine learning algorithms, to respond positively when contacted by your sales team.
DealSheet
Increase revenue by better managing your opportunities. DealSheet helps you manage and close leads, as well as track the metrics that will help train your team more effectively.
DealSignal
Prospecting can be a tedious process, but DealSignal will help you find prospects and generate leads without wasting time.
Dooly
With Dooly, you can now have the content that your sales reps need to be successful sent directly into their meetings. All of this information is gathered from analyzing conversations and notes in real-time so that they know what stories to tell customers as well as how to answer objections.
Drift
Once you start a conversation with your prospect in email, continue that same line of thought when they visit the website. Drift is an app which allows sales teams to link emails and chats on site so that personalized messages can be sent across platforms. It also uses bots to quickly qualify prospects for their needs and route them correctly based off what they need.
Fileboard
Fileboard is a sales tool that helps you improve performance by tracking engagement activities like presentations, email campaigns and live meetings. With Fileboard you can accelerate your workflow, increase the pipeline with new qualified leads and drive more customer meetings.
Growbots
Growbots automatically finds prospects and helps you generate sales opportunities by using a database of more than 200 million decision makers. You can create an ideal customer profile to help grow your business, and Growbot will find the perfect people for you.
Growlabs
Growlabs is a company that specializes in B2B lead generation. They are able to create leads from their proprietary database of 400 million verified prospects, by creating your ideal customer profile and then finding the best leads for you.
Hubspot
Hubspot offers a wide range of services, from free analytics tools to CRM. They are best known for their inbound marketing software that helps brands engage with customers and leads.
Hull
The thing about sales is that it can be complicated. You might need to use one tool, exit the first and then go into another just to get something done – or you may have information in a number of different places and not know how to keep them all synced up.
Infor Sales Portal
Improve your sales process by centralizing customer content, quoting and ordering system across all channels. Infor Sales Portal provides a single point of access for sellers to keep track of their customers' information without having to use multiple tools that can lead discrepancies arising from the parallel use.
Intercom
Use customer data integrations and segmentation to identify only the most qualified website visitors, route them to sales reps. Test messaging on site visitor pages in order for each message to be optimized over time; allow customersvisitors book meetings with your company's representatives by logging into Salesforce account.
Leadfeeder
Leadfeeder identifies organizations who are interested in your content and products, by analyzing website traffic. This insight helps sales teams to approach prospects from the right angle with the right pitch, increasing their win rates.
LeadFuze
LeadFuze automates the prospecting process for salespeople, which gives them more time to perfect their pitch and close deals. LeadFuze does this by finding matching decision-makers based on an ideal customer profile (industry, title, location) and then sending leads into third party tools automatically to handle the outreach. Build lists on-demand or automatically!
LeadGenius
LeadGenius provides a powerful combination of machine learning and expert human intelligence to elevate your lead generation process. The company offers solutions for identifying new prospects, validating consumer segments and buyer personas, optimizing the existing database with email outreach.
LeadIQ
LeadIQ is a tool that makes prospecting easy and fast. You can sync your data into Salesforce or other CRMs by just clicking on the LeadIQ button from LinkedIn, so it's an extremely useful app for sales teams.
LeanData
In sales, there is a need for better matching than just between clothes and partners. This leads to the idea of lead-rep fit. A promising lead can be lost if it goes to an unsuitable rep easily.
MapAnything
A mobile sales force needs to know exactly where they need to be, and with MapAnythings geo-analytics you can pinpoint the exact location of your customers. You will then have a competitive advantage that cannot be ignored.
Mintigo
Mintigo uses machine learning to analyze thousands of data points from various sources, including corporate financials and purchasing behavior. It then creates a profile for each lead in your CRM with information on how much value they can generate for the company.
Affinity
With Affinity, you can use the power of AI to get insights about your customers. You can see how they behave and what drives them by integrating this with other tools in your sales toolbox.
Reachable
As it turns out, strong relationships are very important in business. The Reachable app helps your team to generate more revenue by harnessing the power of personal and corporate connections.
Refiner
SaaS companies must know their best prospects to succeed. Without knowing who these people are, they risk wasting time on low-value leads and missing out on high-potential opportunities. Refiner is a lead qualification software that helps B2B SaaS companies uncover their hottest product qualified leads by automatically qualifying them for free, giving insights about which of the company's customersleads should be focused upon when reaching out or making sales conversations more relevant.
Salesvue
With Salesvue, you can automate your entire workflow to help grow your pipeline and increase appointment rates. This app is built for use with the Salesforce platform so it has no glitches or delays that other apps might have.
SalesWings
If you want to know how your prospects are reacting to your company, then SalesWings is a good tool. It can detect specific behavior and send notifications when something has happened that needs attention.
Troops
The new generation of sales professionals want their work to be more like a lifestyle and less like an obligation. Troops uses conversational AI to help teams get what they need (from cumbersome CRMs) fast, easy and on-the-go via a bot on Slack. No more need for the outdated process of logging into something clunky just so you can chat with your team.
Velocify Pulse
Velocify Pulse is a Salesforce app that improves the productivity of everyone on your team. The platform will distribute leads to each person in an efficient manner and allow for better conversion rates by automating lead distribution, improving organization with automatic reminders, etc.
Wiza
With the Wiza app, you can export all of your LinkedIn Sales Navigator searches and saved lead lists into a clean .csv file. You can also use this to connect with other platforms like Outreach or HubSpot for faster prospecting.
Xant.ai
Xant is a platform that relies on data science and predictive analytics to help you achieve your sales goals. The Xant software offers features for managing calls, scoring opportunities, qualifying leads, and forecasting success.

Performance Management
Altify
Keep your team sharp with the right performance management tool. Altify helps you see what activities are giving the most impact on how well they do in sales, their win rates and other metrics. Whether it's tweaking a specific activity or building new skills, Altify will show you how to make an improvement.
AlwaysHired
Companies who partner with AlwaysHired can expect to have a great pool of qualified candidates from which they will be able to hire tech-savvy sales professionals. An immersive bootcamp for those looking to change careers, the company also trains potential employees in what is trending and popular right now.
Ambition
Achieving success in sales is not as simple as providing a paycheck. In order to keep employees motivated, you need to find the metrics that are most important for your business and reward those who excel on them with incentives. Ambition identifies which metrics have the greatest impact on your company then incentivizes those who perform well by giving out rewardsbonuses and letting everyone know how they rank.
Betts Recruiting
If you are looking for top-performing salespeople, Betts Recruiting is the place to go. They will screen and prepare candidates before sending them out on interviews so that your company can get someone competent in a competitive market.
Bigtincan
Bigtincan uses AI and machine learning to help salespeople find the right information for each prospect. Bigtincan integrates with your CRM, making it easy to customize collaterals, presentations, and dynamic playbooks based on what prospects are doing at any given time.
Factor 8
Factor 8 is a company that specializes in B2B sales and helps companies with their inside sales operations. They work with big-name brands such as IBM, HP, Google, and SAP to help them increase the performance of their employees. Factor 8 has everything you need for your team: skill sets from where they can learn how to consistently deliver high quality results.
HireVue
HireVue is a video-based recruitment and training platform that helps employers to find, assess and train top talent. It provides analytics capabilities so you can identify candidates who will fit your ideal profile for each sales role in the team. The platform also allows pinpoint-precise coaching while maintaining peak readiness.
Hoopla
Hoopla is a full-stack performance management platform that aims to keep your staff focused on achieving their goals. Using data analytics, gamification and other features, Hoopla can be integrated with CRM software and productivity apps to create an interactive experience for everyone involved.
LevelEleven
Data can help to make a good situation even better. LevelEleven is a sales activity management system that relies on engagement, behavioral and performance data in order to transform your business into the best possible shape. The platform determines what factors are most important for success then guides you through how these things should be done.
MindTickle
As a salesperson, your numbers are only as good as the people you work with. MindTickle is an end-to-end platform that provides structured learning paths and analytics to help new reps succeed.
PointForward
PointForward is a software that helps managers train their sales reps quickly and cost-efficiently. It has training modules for new hires, reinforcement of skills to win deals, establishing best practices in all scenarios.
Qstream
A teams performance is closely tied to the leadership behind it. Qstream provides sales coaches and managers with qualitative and quantitative insights that help improve metrics such as customer acquisition, lead conversion rates, time spent on call, etc., so they can be more effective in their jobs.
QuotaPath
QuotaPath is a web-based tool that takes care of calculating commissions and creates personalized dashboards for sales reps. QuotaPath syncs with Salesforce and HubSpot, so it always has up to date information on each rep's progress.
SAP Commissions
SAP Commissions is a software company that has developed an award-winning sales compensation service. SAPs suite of solutions cover marketing, performance, learning and customer experience. The SAP Commission system automates the process while making any organization's rewards program fast and accurate.
ThinkSmartOne
Success in sales depends heavily on behavior, attitude and habits. A new platform called ThinkSmartOne helps to reinforce the behaviors that are needed for success by using gamification, automation reporting and real-time communication among other features.
Veelo
Veelo is a platform that offers comprehensive sales performance management. It provides enablement, optimization, onboarding and training in one place for both new hires and current employees to improve their productivity levels. Veelo also makes recommendations based on AI machine learning so it can tailor the perfect conversation agenda or crucial learning track at just the right moment.
Xactly
I recommend aligning your compensation strategy with what you want to achieve. Xactly can help make this easier and more efficient, while also giving surprising results.

Sales Enablement
Accent Accelerate
With Accent Accelerate, you can gain complete visibility into opportunities and customer behavior that will help your team make the right moves to impact the bottom line. With data analytics tools like real-time tracking and visualization, salespeople are able to navigate complex situations with ease.
Highspot
Highspot is a software company that helps salespeople stay sharp by delivering the right training modules to them, offers playbooks for customers and managers, integrates with Salesforce so you can see how prospects are responding to your messages in real time.
Klyck
When you are creating content, it is important to understand that the quality of your information will impact how much interest prospects have in what you are saying. Klyck helps sales reps by providing them with interactive presentations within their CRM so they can quickly find relevant info for each prospect.
Seismic
If you want to be a top salesperson, then you need to go the extra mile and customize your messaging. However, it can often take up valuable time searching for content that is engaging with prospects. With Seismics enterprise-grade capabilities such as predictive recommendations and analytics of what has been most effective in each deal before sending out more content, reps will know exactly which message works best.
SetSail
SetSail is the leading revenue execution tool. It helps drive sales productivity as you scale by incentivizing your reps to focus on behaviors that are proven best practices in real-time, rewarding them for following these guidelines and giving each one a chance at being top performer.
Showpad
Get the most out of your content by making it more accessible, measurable, relevant and powerful. Showpad enables you to find perfect information for every situation so that customers are inspired with better conversations about action-inducing topics.
Veelo
Veelo offers a solution that centralizes enablement, optimization, onboarding and training. It uses AI and machine learning to provide the perfect conversation agenda or most crucial sales skill for employees depending on their stage of development so they can reach peak performance more quickly.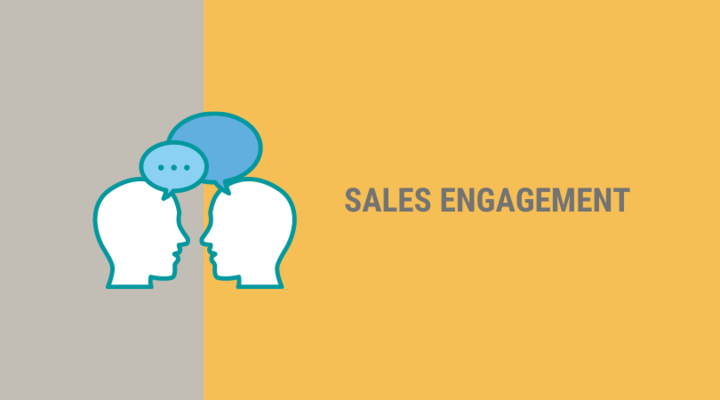 Sales Engagement
Bloobirds.com
Bloobirds is a system that helps your sales team by eliminating admin tasks. The app also collects crucial insights without relying on forgetful reps to fill out the CRM, and it allows you to see results like an increase in qualified leads of 210%. Bloobirds supports every step of the process while giving leaders more information.
Cirrus Insight
Working in your email and then opening Salesforce can be a tedious process. Cirrus Insight allows you to work within your email while having the ability to easily navigate back and forth between it and Salesforce, making sure that all of your data is up-to-date without any manual input or error. You will save time on manually updating everything because the information gets sync automatically with no need for additional data entry.
Mailshake
Mailshake is a software that allows you to send personalized cold emails at scale, engage with prospects via phone and social media, build all-in-one sequences on one dashboard. Mail shake also has the ability to save time by integrating your dialer in order for you not have to switch between screens. They allow follow up email sequences so once they are sent it will continue sending them until someone responds or if there is no response after three days then it moves onto another sequence.
Outreach
Outreach is a sales engagement platform that integrates with your CRM to track, pace and analyze all of the emails you send. Outreach automates much of this work for you so it frees up more time in order to book meetings, close deals or make better-informed decisions about future messaging efforts. A recent study found that using Outrise will give an organization 387% ROI which is 5x higher than any other program on the market.
PersistIQ
PersistIQ is a software that helps salespeople stay organized. It's an easy to use system, and it also syncs with your CRM so you can create campaigns for new opportunities.
Reply
Reply is a software that you can use to automate your outreach and engage with prospects. It connects multiple channels, allowing for personalized conversations as well as tracking of prospect behavior over time.
SalesHandy
SalesHandy makes it easy to reach out to prospects and close deals. You can send cold emails, email campaigns, automatic followups with customizable schedules that are sent at the perfect time for your prospect's schedule. Mail Merge allows you more personalization in reaching out by allowing you change personalized signatures or copypaste from previous correspondence so they know who is contacting them without being able to see their name on a signature block. SalesHandy analytics provides insight into all of your performance metrics so that if there are areas where things could be improved upon – such as engagement rates- then these insights will provide guidance on how best do this.
SalesLoft
SalesLoft is a tool that helps sales teams track and manage their pattern of phone calls, emails, and social interactions. The integration with other software allows for increased productivity by allowing the user to dial from any device as well as log all conversations.
SPOTIO
SPOTIO is a field sales management software that enables managers to keep track of their reps and provide them with the information they need. SPOTIO helps increase productivity, revenue, and close more deals.
VanillaSoft
When you know that the lead is interested, it's best to strike while the iron is hot. VanillaSoft has a unique system for prioritizing leads so your sales reps can focus on what matters most: how likely they are to buy and their profile attributes. This allows them more time per call because they don't have to search through lists of prospects.
Yesware
Yesware is a company that allows you to use your email client as an extension of Salesforce, which means it can sync up with CRM and send notifications when certain events happen. For example, if someone replies back to the first message in their inbox without opening any other messages within two hours then Yesware will notify them so they know there might be something wrong.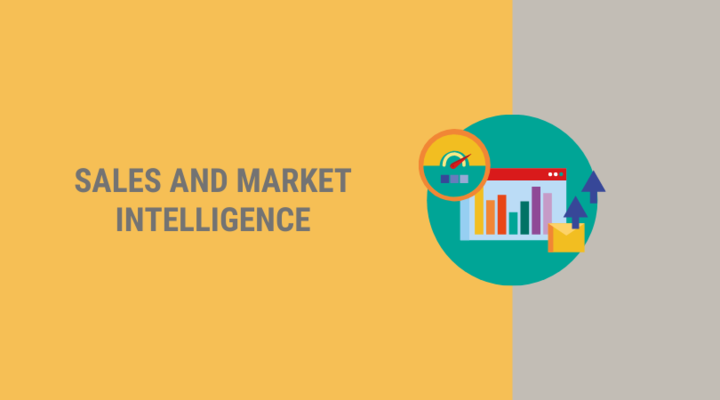 Sales and Market Intelligence
Intricately
Intricately is a company that specializes in providing salespeople with insights on digital product adoption, usage and spend. Their Chrome extension allows for easy lead prospecting by giving you access to valuable information such as your prospect's use of AWS S3 or their interest in CDNs.
Artesian
Making the right decisions can be difficult, but by using Artesian you are able to get information that is accurate and timely. With this data in hand, making decisions becomes easier because it will allow you to make your business more successful.
Clearbit
Clearbit is a customer data enrichment platform that gives you the power to find new leads and identify web traffic. This can help generate insight into specific accounts, giving more information about your prospects.
D&B Hoovers
In order to have a successful sales call, you need to know who your audience is and what they want. Hoovers has been providing businesses with intelligence since the 1990s so if you are looking for information on new prospects, this can be an easy tool to use.
DiscoverOrg
It is not enough to just have accurate marketing and sales intelligence. With the help of your management software, you can find leads that are likely to convert into a sale with DiscoverOrg's behavioral triggers and updated org charts.
Emissary
If you are looking for a tool to help find potential high-value prospects, Emissary is the answer. This platform connects sales professionals with former executives of target companies in order to give them an understanding of how these businesses work and what their motivations might be.
EverString
With EverString's AI-powered intelligence platform, you can find the right prospects and prioritize inbound leads for your sales team. They'll have access to insightful information about their customers that will help them close more deals.
FirstRain
FirstRain is a company that provides data and insights on your customers to help you build better relationships with them. FirstRain helps find the right information, at the right time so it can be used for growth strategies.
FullContact
FullContact is a company that helps professionals and businesses improve their contact management. Their Chrome extension gives you more information about your prospects, which can help make the sales process easier.
KickFire
KickFire provides sales visibility and analytics for full control of the entire sales process. It helps by unlocking new leads, identifying which products or services are most popular with customers, and scoring prospects to help prioritize moves.
Lead411
Lead411 is a Sales Intelligence platform that uses technology and their team to find contact information for companies or people who are likely buying specific products. They expose these leads to help your business crush the competition.
Mattermark
Mattermark is a tool that will help you gather intel on your competitors. The app provides information about the company's location, number of employees and how much funding they have raised among other things to give you an advantage when speaking with them.
TAM Calculator by Cognism
The Total Addressable Market (TAM) Calculator by Cognism will help you to determine the size of your prospective market. The process is simple: Enter information about target criteria including job title and seniority, companies, location etc., then watch as the calculator maps out all relevant data.
UpLead
UpLead is an online B2B sales intelligence platform that allows you to search among over 54 million profiles and then find your ideal customer. You can input their location, what they use technology-wise, and more for a full profile of the type of person who will be interested in your product or service.
ZoomInfo
With the merger of DiscoverOrg and ZoomInfo, customers will be able to use their data in three databases for customer intelligence. Datanyze was also acquired by Zoominfo last year which makes this company one big powerhouse.
Vainu
Vainu is a platform that provides company insights for CRM integrations. This helps to fix and update outdated information, fill in blanks with extensive firmographic and technographic data, automate workflows based on triggers from the Vainu system
Constructing Your Own Toolbox
There are many apps, services and platforms in the market that offer different ways to engage with customers. The ones we listed are some of the most popular.
If you're still relying on the same web based sales tools tools that your team has been using for years, it's time to evaluate which aspects of your sales operations could use some improvement.
Experiment with new methods and determine which ones work best. Click To Tweet
What we're attempting to convey is that the purpose of this article is not to tell you what's best for your business, but rather to provide a list of resources and best sales tools so that each individual can find something that fits their specific needs.
---
Need Help Automating Your Sales Prospecting Process?
LeadFuze gives you all the data you need to find ideal leads, including full contact information.
Go through a variety of filters to zero in on the leads you want to reach. This is crazy specific, but you could find all the people that match the following: 
A company in the Financial Services or Banking industry
Who have more than 10 employees
That spend money on Adwords
Who use Hubspot
Who currently have job openings for marketing help
With the role of HR Manager
That has only been in this role for less than 1 year
Just to give you an idea. 😀
Editors Note:
Want to help contribute to future articles? Have data-backed and tactical advice to share? I'd love to hear from you!
We have over 60,000 monthly readers that would love to see it! Contact us and let's discuss your ideas!