In order to increase your leads, one helpful method is by using a lead magnet. These magnets help you attract leads. A lead generation strategy relies heavily on creating lead magnets for its success, so this post will give you suggestions for using them in a more effective way.
Before we start, a short overview of lead magnets for those who are newer to this concept. A lead magnet is when a business offers something useful or valuable to website visitors in exchange for their contact information (email address).
This can be anything.
An ebook.
A report.
Free access to an application.
Coupons and discounts.
And much more. 
If a lead magnet is an attractive enough offer to a website visitor, they will fill out a form with their contact information to receive that content.
For example, a website can offer visitors an important report on its homepage which can provide really useful information to its target audience. However, when you click on the download button for the report, a form will come up asking viewers for certain contact information and only once this is submitted can they access the report.
The company is banking on the fact that the report's value is high enough that completing the form is a good trade-off.
With this in mind, it's time to explore different methods for creating lead magnets more effectively and optimized.
1

Develop a buyer persona

Before you even elaborate a lead magnet, you need to develop a buyer persona, or target audience. If you try to attract too many people, you'll be making the same mistake many other marketers have made, which is to have too broad a scope.

You need a lead magnet to be very specific so it meets the wants or needs of the exact people you want it to attract, or else they won't sign up.

Your lead magnet should be very specific so it meets the wants or needs of the people you want it to attract, or else they won't sign up. Click To Tweet

As a company, you can certainly have more than one buyer persona, but a lead magnet should only target one persona. You can have more than one lead magnet, though, so each persona has its own lead magnet.

To start with, focus on the one that you can immediately provide the most value to and start there.

If you haven't yet developed buyer personas for your company, this would be the perfect time to start.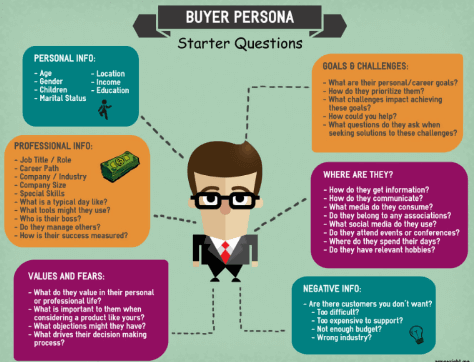 2

Find the best value proposition for your targeted buyer persona.

You have to give your targeted viewers an irresistible reason to download your lead magnet. The amount of leads that you get from your lead magnet is a direct result of what you're offering the website visitors.

The most successful value propositions are those that your buyer persona already needs, so you don't need to convince them why they need it.

Thomas Sand, a business writer at Draft Beyond and Research Papers UK, explains that you shouldn't "waste effort and time creating something that you believe they could potentially want, but think of what they already need and provide that. Consider a common problem that your targeted audience is facing and give them a quick fix for it: the quicker the better. This is not the time to write a long ebook or online course."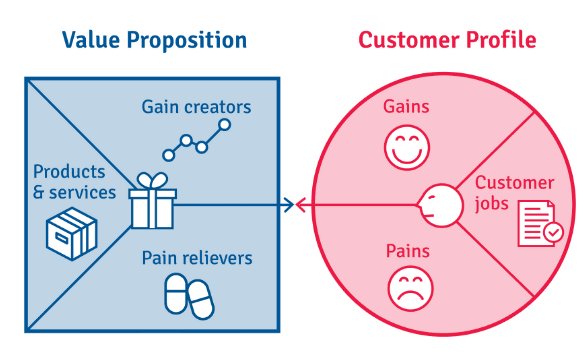 3

Give a short preview of your content.

On your lead magnet or form, be clear about how the lead magnet will provide value to your clients. Outline in point form the topics outlined in your lead magnet and give your clients a glimpse at a handful of the actionable items.

For example, if your lead magnet is an ebook that is specific to your potential clients, give them a clear and detailed description of the ebook and its contents. Be clear about the benefits your readers will get when they read it, and that will help make up the minds of the visitors who are unsure so they decide to fill out the lead generation form.

The main thing to remember here is to include the business value of the lead magnet on the form itself. Explain to your visitors why this lead magnet will improve personal and business objectives.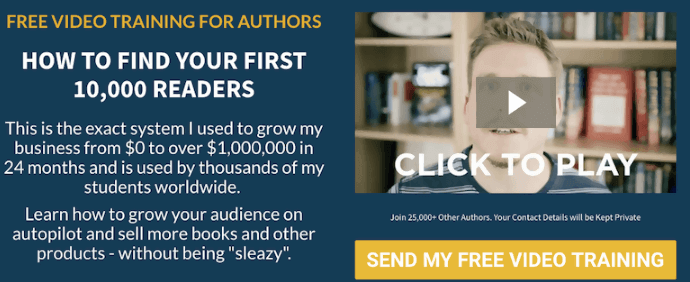 4

Don't forget to deliver.

If you've successfully converted the website visitor to a client by getting them to sign up on your lead generation form, you have to deliver on your promise by providing the content immediately. This content needs to be everything you promised, as explained in point 3, or these clients will simply turn around and unsubscribe from your mailing list.

They will associate your brand with disappointment and a lack of value, and this can be very damaging to your company. Make sure that what you deliver is the exact same thing, if not better, than what you promised in your lead magnet form.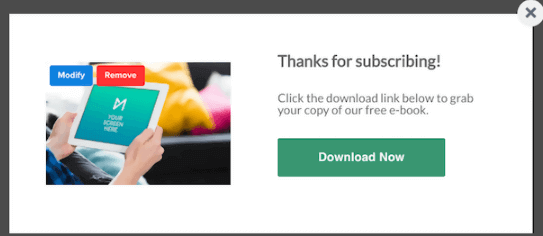 5

Decide on the right type of lead magnet.

This is the crucial step of deciding on the type of lead magnet you'll offer your visitors. The best types of lead magnets are action driven and free.

It should go without saying, but a lead magnet will not be successful if it's not free; your website visitors are probably not ready to make a purchase which is why we're focusing on creating lead magnets.

An action-driven lead magnet means that it's a useful product that your visitors can use immediately, like a checklist that they can follow or a video with clear information or directions.

Make your lead magnets action-driven and free. Click To Tweet

There are many options for lead magnets, and whichever you go with you must make sure that it's simple, quick, and powerful. Keep it simple and understandable, focus on what you're good at, whether it's video-making or writing, and make sure it's something that gives them immediate gratification.

If you're looking for ideas, consider that most lead magnets are either guides, reports, cheat sheets, toolkit or resource lists, video training, free trials, discounts, quizzes, assessments, or sales materials.

If you're still not sure what to go for, pick the one that you think you'd excel most at and plays to your strengths.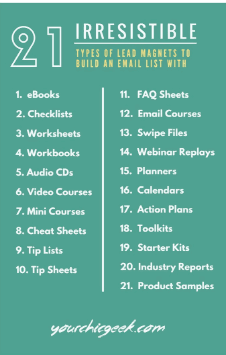 6

Provide immediate gratification.

Your lead magnet should be something that can be immediately delivered or downloaded. Visitors aren't interested in receiving something a month from that day, which they would forget about or move on. It's all about the immediate, so deliver it by email or through your website.

If your lead magnet is too drawn out or long, it makes your potential leads feel as though they need to work too hard to receive it, and that won't translate into success. Instead, provide information that is highly valued and make it easily digestible.

Videos should be shorter than a half hour and ebooks should be shorter than 30 pages.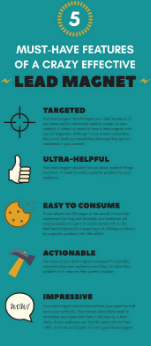 7

Create a sense of urgency.

Nothing will increase conversions more than creating a sense of urgency to your lead magnet. Tell your visitors that it's a limited time offer, or the lead magnet is providing a solution to an urgent or immediate problem that they have in the moment.

Rob Powell, a marketing blogger at Last Minute Writing and Writinity, adds that "it's hard to do a limited time offer if you want your lead magnet to deliver for a long time, but you can use other tools to achieve the same sense of urgency. Instead of a limited time offer, you can use certain words like 'today' or 'right now' to make visitors feel like they can get a solution immediately to a problem they have."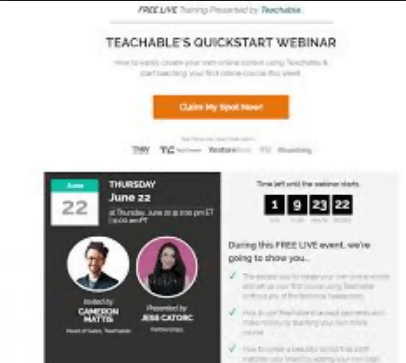 8

A/B test your lead magnets.

It's incredibly important to A/B test your lead magnets to see if it's working for your company. Even if your lead magnet is very successful, it doesn't mean that it can't be even better than that.

A/B testing is easy. Test to see if a glimpse of a lead magnet on a form is more successful compared to an image. And this will show you what's driving the conversion between the offering itself or the design of the form.

Try different kinds of lead magnets provided earlier in point 5. Try to see if a package of content might be more beneficial to a visitor than only one piece of content – because so many companies offer lead magnet content now, a package of content might make you stand out.

You can also try out different ways of testing the design. Also test the usability and the placement of your forms. Look online at archived case studies to get inspired for creating lead magnets of your own.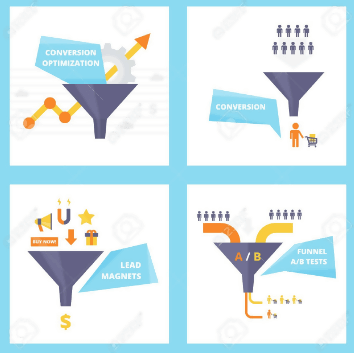 Creating lead magnets is absolutely crucial when it comes to optimizing your conversion rate. It's important to give people a reward or a reason to ask for their contact information. With these suggestions above, you now have the tools to create a lead magnet, advertise it, and be successful while doing so.
Editors Note:
Want to help contribute to future articles? Have data-backed and tactical advice to share? I'd love to hear from you!
We have over 60,000 monthly readers that would love to see it! Contact us and let's discuss your ideas!