007: Colleen Francis, Engage Selling
Josh Slone posted this in the Category
Reading Time: 1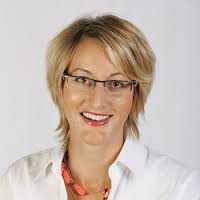 007: Colleen Francis, Engage Selling
Colleen Francis has a new book out titled Nonstop Sales Boom. She also runs the website EngageSelling.com where she has a lot of great prospecting tips. I had a few extra questions for her though, especially how to know exactly how much prospecting I should be doing to hit my goals.
The Math of MADness: How to identify the most promising prospects for your pipeline
Here are the questions:
1). How do you approach the task of prospecting?
2). How to you set goals for your prospecting?
3). Is there anything unique you do to prequalify your targets?
4). How do you get Sales and Marketing to work together in this process?
5). What metrics to you track to make sure your prospecting is on the right track?
Inside her answers, she reveals the formula to calculate exactly how much prospecting you will need to hit your goals.
Here is a preview of the formula:
Total Sales you are trying to hit x 3 (qualified leads) x (5 raw leads) = your prospecting number.
Then you can divide that by the number of days per week you will be prospecting to find your exact daily prospecting requirements!
For the full details you can also see the formula at work in her book Nonstop Sales Boom