LeadFuze, a sales and marketing tool that helps B2B companies have more sales conversations, has recently rolled out an in-app integration to the beautiful SalesFlare CRM.
SalesFlare provides impressive power with a super easy to use interface to manage and track all of your potential sales opportunities.
Let's take a deep dive into the integration to see how it works.
Build a List of Leads
In LeadFuze, everything starts with your list of leads.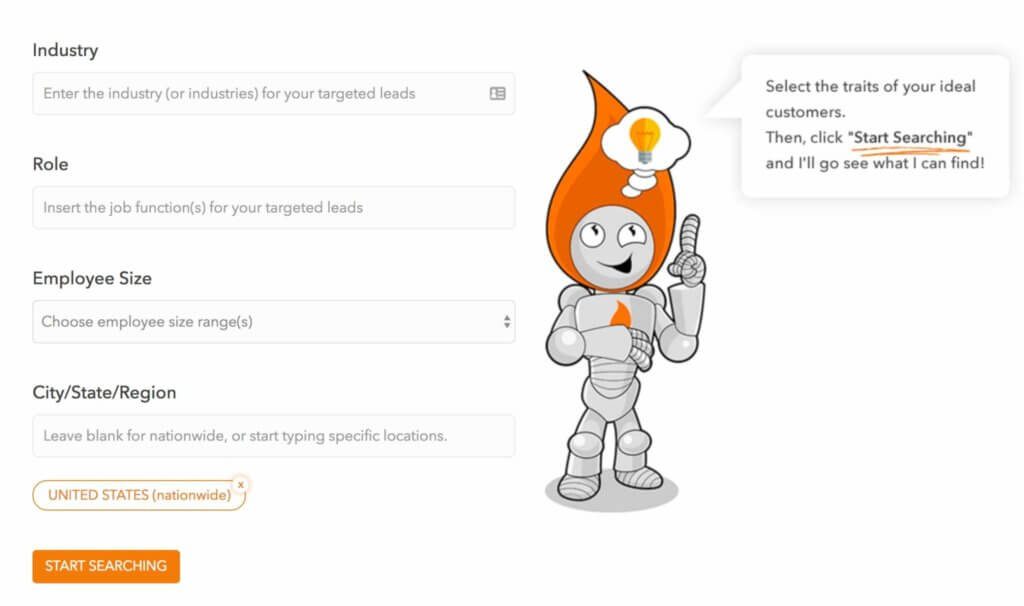 LeadFuze allows you to automatically uncover contact information for people in your target market.
You can assign Fuzebot, your A.I. powered sales assistant to automatically build this list for you on a daily basis so you never have to spend time prospecting again.
Automate Outreach

Next step, is taking a cold lead and turning them into an actual sales conversations. How do you manage leads when this happens?
With the new SalesFlare integration, you can move them into a manageable workflow.
How to Connect (API Keys)
First, log into your SalesFlare account to grab your API key!

Copy the resulting API key.
Then head into LeadFuze and go to Settings > Integrations and select SalesFlare. This will bring up a dialogue box to input your SalesFlare API Key:

Automatic Syncing
This puts ALL your lead data into SalesFlare so that you have them.
For the leads that respond, you'll be able to quickly generate opportunities in your pipeline. All leads are added with a LeadFuze tag so you know where they came from.

You would use Automatic syncing if you want all your contacts in place to better track outbound sales efforts, In particular, for multiple users or reps so that you know the rep who performed the outreach is assigned.
Manual Syncing
Conversely, choosing Manual allows you to take things one step further.
You can choose to only move over leads into SalesFlare that have taken a certain action. For example, maybe you only want to select the leads that open your emails, or click on links within your emails.

You can then select all those leads you want to move to SalesFlare by going to List Options and then "Move to >" where you'll find SalesFlare as an option.

When you do it this way, it will help keep your CRM data to just people that have expressed some level of interest.
You would use manual syncing when you don't want ALL leads added to the CRM, and only want to focus on people that have taken some sort of action.
Take Advantage
To give SalesFlare a shot, sign up for a trial.
If you haven't already gotten your 25 free sample leads from LeadFuze, do it now!