B2B Lead Gen Software: Effective Methods, Strategies & Tactics Marketing Agencies are Using
Josh Slone posted this in the Lead Generation Strategies Category
Reading Time: 14 minutes


Effective B2B lead gen software can help your agency as well as your clients.
Being a successful B2B lead gen software requires having a solid strategy, a well-structured approach and a set of properly focused activities – all designed to attract the attention of prospective clients. Using a trusted lead generation software helps as well!
The Concept of B2B Lead Generation Strategies
B2B lead generation is generally defined as the process of identifying prospective customers (leads), with the intention of encouraging their transition from leads to customers.

Every sales process begins with finding a potentially interested person (a lead). Leads are typically contacts that have expressed a need for your product and are willing to learn more about your offer. In other words, they are open to a potential sales possibility.
After potential leads are initially discovered, the next phase of the process involves qualification of the leads as potential clients (prospects). This step requires evaluation and research. Prospects can be viewed as sales-ready leads. B2b lead gen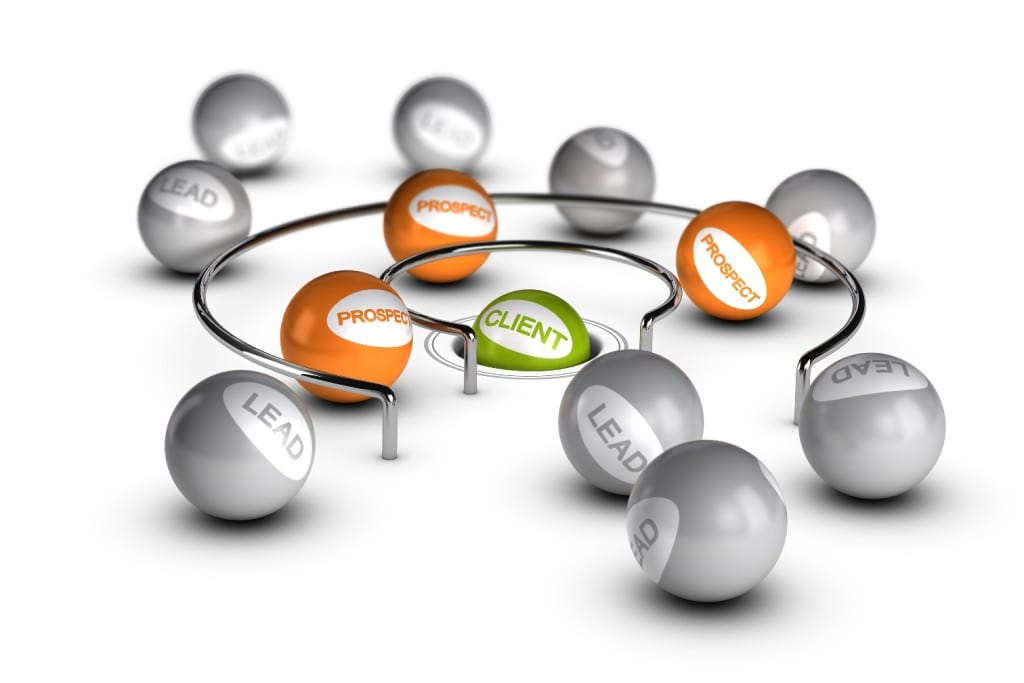 The qualification of prospects is one of the most complicated parts of the sales process due to the wide generalization of the term 'prospect'. This can result in poor generation of leads (like spam or ill- strategized telemarketing), where the targeted population may not really be interested in the product.
Therefore, a serious lead generation campaign must focus on creating qualified leads that are truly interested in your products.
Why is B2B Lead Gen So Important?
Qualified leads are essential if you want your products to sell. Good b2b lead generation tactics involves generating interest in your products within a target population, coupled with a good strategy that effectively conveys your message across proper channels and networks. This, in turn, generates demand and promotes brand awareness.
Logically enough, companies which take the aspect of lead generation seriously are able to increase their revenues and expand their businesses more easily. Also, b2b lead generation helps you establish and maintain a relationship of trust with your prospective clients.
B2B lead generation helps you establish and maintain a relationship of trust.
Click To Tweet
Given its importance, you may want to consider outsourcing this process by hiring a professional agency. Lead generation agencies are ideally equipped, both in terms of methodology and expertise, to devise and execute a successful b2b lead generation campaign, yielding hot leads.
Choosing the right B2B lead generation method
Hiring the right B2B lead generation marketing agency can make a huge difference for your business. The right agency:
Puts you in charge of the process. The agency works with you

every step of the way

, keeping you in the loop about how your leads are being generated. This way, you can judge the efficacy of the agency's practices for yourself.
Effectively promotes brand visibility through a variety of strategies, targeting a number of different sources. This results in increased target client traffic.
They understand the difference between lead generation for B2B and lead generation for B2C.
Has the capacity and ability to deliver quality and eager-to-buy leads, while focusing on your return of investment.
The Art of Generating Targeted & Qualified Leads
While on the subject of effective B2B lead generation, it's important to mention that the creation of relevant content aimed to attract prospects to your site is the best way to go. The proper distribution and promotion of said content to your target audience is equally important.
In other words, the message you wish to get across should be properly shaped and defined, so that it speaks to your potential buyers in the best possible way, thus attracting their attention.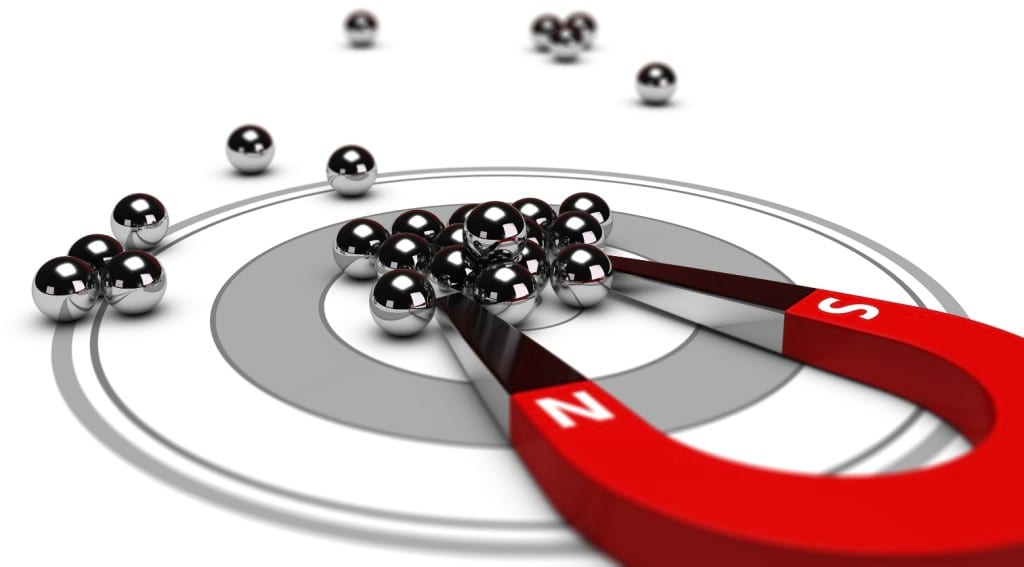 There are lots of methods and strategies for generating qualified leads, with some being more successful than others,
Here is a short overview of what works best:
Telemarketing – an effective technique, although considered somewhat outdated and often linked to a negative image. Unlike earlier forms of telemarketing, modern agencies implement well-designed and properly targeted campaigns, making it an effective b2b lead generation source.This method collects immediate feedback from your prospects, giving you the opportunity to learn what they like and dislike, and how to qualify them.
Executive events, tradeshows, conferences, seminars and webinars are great opportunities for direct communication with prospective buyers. In-person events offer a relaxed, more casual atmosphere, free from the usual office distractions, making it easier for prospects to get your message.
Social media and blogs are great for creating brand awareness, content distribution and directing traffic to your website. However, to generate legitimate leads, close attention should be paid on research and getting to know the audience before you proceed with the targeting process.
Search engine optimization involves identification of target keywords and creation of relevant content around them. SEO yields superior lead volume and a high percentage of quality leads.
Search engine marketing helps people find you through the use of specific long-tail keyword phrases (3 words or more). These phrases drive targeted traffic due to their specificity. Also, they are more competitive than the related, shorter search terms.
Emailing – in the sense of b2b lead generation, emailing encompasses newsletters, promo emails and outbound activities in general. The advantage to this method lies in the fact that email is still the preferred form of communication for many businesses.This approach requires carefully selected content and properly targeted audience. What matters is not how many mails you send, but how many sales/inquiries these mails generate. In this respect, direct mail to qualified lists is an effective way to promote your products, by conveying the right message to the right audience.
Elements of a Good B2B Lead Generation Marketing Plan
A well-structured B2B lead generation plan helps guide prospects towards you. It also yields promising leads. To achieve a good plan, you must first identify your target audience, determine people's needs and find out where they search for possible solutions to their needs. A good plan should include a specific, measurable and achievable set of goals, based on your sales and revenue trends.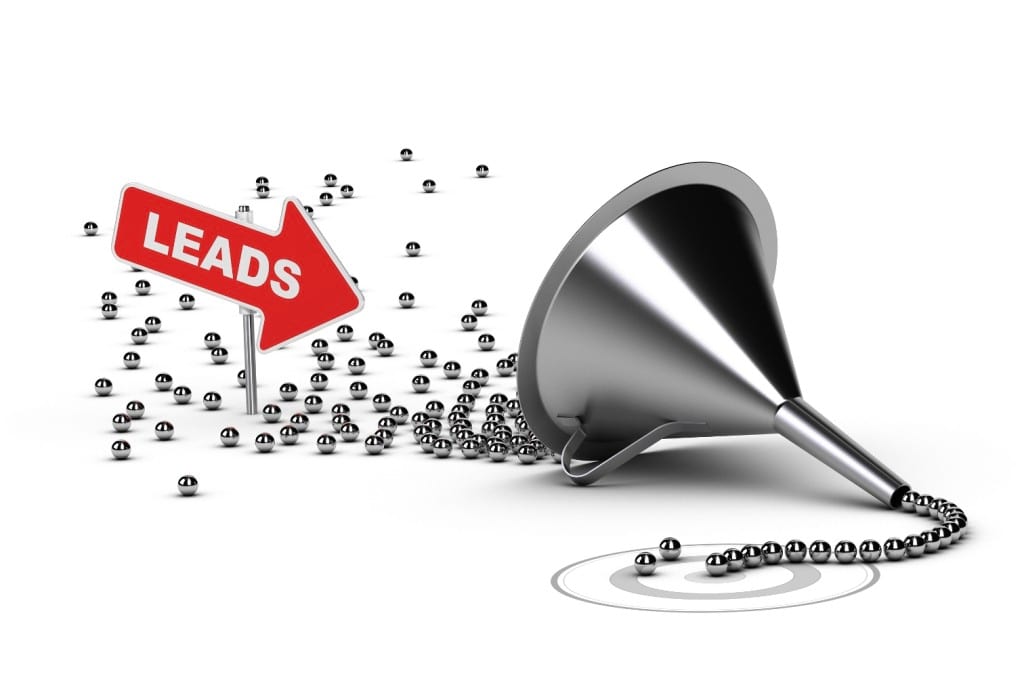 How to Automate Your b2b Lead Generation Efforts with Software
As a small business, lead generation is critical. But this, like everything else, takes time. Your plate is already full without adding several hours a week for b2b lead generation and nurturing.
You can remove some of this burden by automating your efforts. Whether you take the semi-automatic route or choose to go on full autopilot, implementing a system can make your lead generation easier and more efficient.
The end goal is to have a system that can produce and nurture your leads without any day-to-day input from you.
Here is a walkthrough of the Leadfuze B2B lead gen software:
B2B Lead Gen Software: How to send successful cold emails
B2B Lead Gen Software: Cold Email Template & Example
B2B Lead Gen Software: Automation Will Save Us All
You may be considering automating some of your sales processes, but are unsure of whether you need it or if it's right for your business. Let me tell you, automation is worth implementing for its time-saving capabilities alone.
You, as the business owner, can spend a little time setting up a system once, then sit back and watch as new leads are produced, contacted, and nurtured every day. This leaves your time free to be spent on other crucial tasks or just taking a quick minute for yourself.
The other benefit of lead generation automation is that it keeps your sales funnel full. Many small businesses stop generating leads when they are currently booked solid. But once they finish their existing projects, they have no more new ones to fill the pipeline. This is what causes the ebb and flow of income in many small businesses.
By automating your lead gen efforts, you can ensure that your team will always have something to work on. More projects = more income, and having consistent income can mean a lot less stress for the business owner.
B2B lead gen software: Semi-Automatic
If you're not ready to go on full autopilot or if you're not sure that you can automate your lead process, I suggest going the semi-automatic route.
This involves using a suite of tools to vastly reduce the amount of time you spend finding, contacting, and nurturing leads.
Start by having a list of prospects created for you by a freelancer on Upwork, Fiverr, or another site. You can request as many contacts as you'd like from your freelancer, but I suggest starting with 50-100 to see if the freelancer is any good or if your ideal prospect profile needs to be adjusted.
While you're waiting, create an email template to use when you contact the list. Be sure to include some spots for personalization. I like to use brackets around the sections that will be changed, so I know exactly what needs to be updated before each email gets sent.

Once you have your list, use an add-on like Boomerang to batch your emails. Boomerang lets you write emails now, but schedule them to be sent later. So you could write 50 emails Saturday evening, but not send them out until Monday morning. This is a godsend for those who run short on time during normal business hours.

B2B lead gen software: Full Autopilot
If you want to go even farther, you could hire a virtual assistant to handle the initial cold emails. Have the same person or firm find your list and email it. They find the prospects, write the emails, and contact the list. All you do is approve the information at each step.
If you choose this route, take your time selecting a firm or VA. Since they'll be handling the initial customer contacts, you'll want to be sure that they completely understand what you are asking of them and how it should be completed.
Another option for full automation is to find an existing company that specializes in b2b lead generation and cold emailing. Using a company rather than a freelancer means that you won't have to worry about improper English, unqualified prospects, or lack of personalization.
LeadFuze is one of the few full-service companies out there that can handle everything about your lead generation. You can generate your list of prospects, email them using a custom email sequence, and focus exclusively on the prospects that have expressed interest in your product or service.
Which B2B Lead Gen Strategies Should I Use?
Whether you choose batching an email list or a full-service company, automating your lead generation efforts can save you tons of time while producing more leads than you could come up with yourself.
I firmly believe that every small business can benefit from some amount of automation, but not every business will be able to use the same process. Each industry is different.
The semi-automatic route may be the best course of action for businesses where the potential prospect pool is small, such as billion dollar companies. If your campaign is targeting a small group, you probably need a large percentage of your prospects to respond, so greater personalization is necessary.
Can a B2B Lead Generation Marketing Agency Help Your Startup?
You have set up your startup and now, it's time to sell. But, there's one last thing to do before you get into the game – you have to get to know your competition. If you rush into things headfirst, it won't take long until you realize that you're running a marathon against established companies – ones with bigger marketing and sales teams driving lots of leads.
As a startup, you can easily fall into the trap of trying to sell to everyone. Although you may have a great product or service that people need, not everyone is ready to buy it. And, the last thing you can afford is trying to sell it to unqualified customers. This is why you need to focus your efforts on proper B2B lead generation.

How startups can improve lead generation ideas
Lead generation is a process that requires being proactive in your efforts to increase sales. New technologies open opportunities for viral marketing, but nothing can bring as many customers to a startup as established lead generation methods. They are the most effective way to maximize return on investment when you have a limited marketing budget. Essentially, you can improve b2b lead generation for your startup in three steps…
1. Find the right companies to sell to
Every good lead generation marketing plan starts with research. As a startup, you have to find out who has the biggest need for the products or services that you have to offer. You need to justify your b2b lead generation efforts by focusing them only on the companies that are a right fit. This may sound like a big challenge, and it really is. But, it also brings long-term benefits for the growth of your startup.
Take some time to get to know your potential customers. Look for ways to establish a base for constructive communication with them. Engage with people to learn more about their needs and the ways in which your offerings can help them.
2. Build sales relationships based on trust
Sales, at their core, are all about establishing and maintaining trust. Therefore, lead generation for B2B requires demonstrating credibility and professionalism. But, how can you do this when you have just started your business? The best way to build trust is to be open about your company and your team. Be prepared to share details about the experience you have in the industry. In order to sell your products and services, you must first sell your company's image.
Another good way to earn the trust of your customers is to show them you are ready to align your offerings to their needs. You don't have to be pushy, though. Develop engaging communication with your potential customers and see if you can find solutions to their needs. Make it clear that your goal is to establish mutually beneficial business partnerships.
3. Track, evaluate and nurture your leads
One of the biggest mistakes that startups make is focusing strictly on B2B lead generation. But, sales are not just about generating leads. In order to be successful, you have to develop a consistent way to track, evaluate, and nurture leads, too. Startups typically don't have the budget to invest in a customer relationship management system, but they can use other ways to manage their leads.

You can use a spreadsheet or a piece of paper, if you have to. It's not about the technology you use, but the effort to keep track of your customers' feedback. Keep track of all your interactions with every single customer. Based on the notes you have, you need to evaluate and rank your leads. Based on the rankings you make, you'll get a clear picture of how to nurture every particular lead.
How a B2B lead generation marketing agency can help your startup
Basically, a digital marketing agency focused on lead gen can help your startup by simplifying the steps for improving lead generation. As a startup, both your financial and human resources are limited. The lack of time for lead generation and nurturing is just another issue. Therefore, you need to find fast and cost-effective ways to organize your lead generation processes.
There are many ways in which a b2b lead generation software can help you grow your startup. The following are all ways in which we, at LeadFuze, help our clients achieve great results on a daily basis.
Automating the sales processes
A b2b lead generation service can help you automate your sales processes. You'll have a tool for generating and nurturing leads without having to give your input on a daily basis. This way, you can use the time to focus on other important aspects of your business.
Moreover, the automation of your lead generation process will always keep your sales funnel full. Your sales team will always have a project to work on. As soon as they finish their current tasks, there will be new leads waiting in the funnel to be taken care of. This will increase your income and decrease your worries.
Finding the right leads in new ways
As a lead generation marketing agency, we constantly look for new ways to help you grow your business. The latest additions to our b2b lead generation armory are two new ways to track down your leads.
The first way includes a laser targeted search for specific job titles and industry types. We can help you find the email address of the specific people you need to talk with. Second, you could provide a list of your targeted companies' URLs. As soon as you provide the list for us, our software will find ways to detect the right contact emails. The third way consists of using a third-party relationship.

Creating emails that get responses
All you need to do here is help us understand your offerings and your target market. Then, you can sit back and count the leads coming your way. Based on our knowledge and experience, you can create a conversational outreach cold email and follow-up emails, that encourage responses from interested prospects.
Then you can craft a smart schedule to send the emails for you. You can be sure that your prospects will regularly receive emails, which is ideal to increase open rates.
Saving salespeople's time
This can save a lot of time for your salesman since they won't be wasting time gathering and organizing data about your leads. They'll always have the leads evaluated and ranked, ready to be contacted.
Lead Generation for Bootstrapped B2B Software Startups
Finding good leads is crucial to any business, but is especially critical for startups. More leads = more business. And when you're getting a new venture off the ground, getting those first few clients can really boost your confidence in yourself, as well as your business.
But leads aren't always easy (or cheap) to come by. If you're running low on leads, try this list of b2b lead generation techniques specifically for bootstrappers.
I've ordered the techniques from easiest to hardest, but that doesn't mean that the easiest ones are the least fruitful. Every industry is different and in fact, you may find the exact opposite is true for your business (lucky you!).
Referrals
Word-of-mouth is incredibly powerful, so this is a great place to start even if you only have a few clients. Why not ask them if they know any other businesses that might be in need of or benefit from your service?
Not only can this provide a strong list of leads, it gives you a way to break the ice with your new prospects. Simply mention your current client's name or business when you first reach out as a way to warm up your cold email. This provides instant social proof for your new prospect, and makes it easier for them to say yes to your offer.
Cold Email
Your favorite, right? At LeadFuze, we love the virtues of cold email, and for good reason! Done properly, cold email can be a potent way to generate leads. However, done incorrectly, it can come off as spammy and impersonal.
I like cold email because it is one of the easiest lead generation techniques to scale. You can only ask for so many referrals, but you can always generate more lists of prospects to email.
Remember to always personalize your cold emails with your contact's name, among other things. Doing so takes only a bit longer than sending an impersonal batch email, but can make a world of difference in your response rates.
Social Media
The jury is still out on whether social media can really provide good ROI for B2C companies, but I think that it can be very impactful for B2B leads, if you know where to look.
LinkedIn
This is where I start for B2B leads. LinkedIn has the most affluent users of any of the major networks. Plus, LinkedIn is built to be professional. No cat pictures or Vine videos here. The big problem I see is that most people don't know how to use LinkedIn for b2b lead generation.
Here's a hint: join groups! You can be a member of up to 50 groups at one time. The key to this is to join the groups where you'll find your potential customers, not your competitors.

Finding your first few groups should be easy. Just check out your current clients' profiles and join the groups that they are members of. Once you've done that, you should have a clearer picture of the groups that will be useful for you and you can search for them on LinkedIn.
Joining the right groups makes it so much easier to contact new prospects, because being in a group allows you to message any other member in that same group, even without the LinkedIn Premium membership.
Twitter
Twitter is the best platform for reaching high-level influencers in your industry. With the exception of major celebrities, most people maintain their own Twitter accounts and view their feed daily.
Using a site like Topsy.com, you can find the influencers in your category and reach out to them directly. I wouldn't pitch them on your business immediately, but Twitter is a great way to get your foot in the door.
Twitter is the best platform for reaching high-level influencers in your industry.
Click To Tweet

Facebook
The 500-pound gorilla. You just can't ignore Facebook. But rather than trying to contact people through their individual accounts, I highly recommend finding your way into some private groups for people with shared interests.
Ready for the "Big Time"? Enter your email below for tips on how to leverage all of these methods to create the ultimate b2b lead generator: a live, in-person event.
Content Marketing
If referrals are the hare of lead generation, then content marketing is the tortoise. It can take quite a while to build a loyal following that is ready to buy, but here are some quick tips to get there sooner:
Be regular. Pick a schedule and stick to it. People are creatures of habit, and a regular content posting schedule makes it easy for your blog to become a part of their routine.
Let your personality shine through. Don't be bland. Bland is boring. Let all your quirks and eccentricities come through in your writing.
Use a subscribe button. Make sure you are capturing your readers' emails somewhere, so you can follow up with them later.
Give away some of your best work for free. Doing so builds trust and gives prospects a reason to keep coming back. Plus, when they know how good you are, it's easier to sell them on your services. Just be sure to capture their email in exchange for the bonus.
Give away some of your best work for free.
Click To Tweet
Webinars
Now we're getting into a method that requires a significant time investment. Producing a webinar can be a lot of work, but extremely rewarding. A major benefit of webinars is that you can often team up with other entrepreneurs to create a unique offering. This doubles the exposure and is a win-win situation for all parties involved. You get new leads, your partners get new leads, and your prospects get multiple opinions and views on the subject of the webinar.
Your budget may be small, but your b2b lead generation efforts don't have to be. Using a combination of the above tactics will give you the best odds of success. But don't spread yourself too thin. Pick 1 or 2 to concentrate on, instead of all of them. Doing so will allow you to maximize the lead potential of each method before moving on to the next.
In-person events can offer amazing lead generation opportunities, if you're willing to invest the time. Drop your email here for tips on how to host a successful event for you and your prospects.
Conclusion
A good B2B lead generation agency ensures ROI. This is important because your efforts should actually generate sales, not just leads. To ensure a good ROI:
Review and update your lead database to ensure the leads are legitimate;
Make sure your marketing and sales teams cooperate and work very closely;
Assign sales teams specialized in lead generation to follow up with your leads regularly.