Get your name or business in front of our audience of 10,000+ email subscribers! Our audience consists of business professionals, marketing agencies, and salespeople.
In addition, we invest in paid promotion for your content as well as through our social channels.
We also have syndication partnerships with Business2Community, UpContent, and others where your content will also appear.
Want that exposure?
Well, the answer is most likely NO
Most likely, anyway. Unless you're;
A current, or up and coming influencer, who wants to get in front of our audience
Someone who has sales advice that is working right now and is prepared to detail it out to our audience of hungry sales pros.
Willing to help us share and promote your post
If you are, be sure to read until the end. There's a test.
Normal posts are NOT what we're looking for here.
LeadFuze is looking for quality blogs related to lead generation, sales strategies and real-world advice that helps move product —for sales folks (specifically).
Step One: Write things sales reps want to read
We get a lot of requests (due to all the benefits above), so please read through the rest of these guidelines.
Topics could include:
Outbound sales strategies for sales folks
Social media tips (sales specific)
Cold email and other outreach tips
Funnel Tactics
Templates, templates, templates.
Sales process
Sales Enablement
Leadership (in regards to sales).
We only accept guest posts of the highest caliber. The content must be high quality and meet our guidelines.
Note: If accepted, we'll set you up as a contributor with login credentials. We prefer you to write the post directly into our CMS or deliver it in a .docx format (Google docs add all sorts of code that is unnecessary and bogs things down).
Step Two: It has to be valuable
Like really, really ridiculously valuable.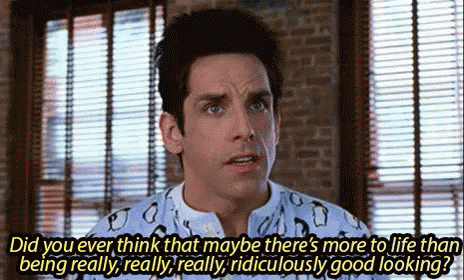 We're not looking for editorials, thought pieces and short blurbs. We want in the trenches stuff that a rep can read and make quota that month. Stuff you know works, with screenshots and tons of actionable takeaways.
Hard Truth: If you're not in sales, or don't run a company that is actively selling — You're probably not a good fit for us.
Content must be 1500 words or more.
Our specific writing guidelines are as follows:
Important: We're looking for posts with at least 1,500 words with the following:
Add supportive imagery (screenshots of steps are preferred). Please note, we will help add additional imagery/media to brighten up the post.
Use <h2> subheadings. Note: <h3> can also be used to further break up content, but it's not required. Bullet points should also be used where applicable.
Keep "paragraphs" short (ideally 1 to 3 sentences max). There should be space on the page, it's how people like to read nowadays.
You can cite your own research, but DO NOT link directly to product/service pages. You will have an author bio section where you can link up to two locations of your choice.
Ideally, there would be at least 3 links to offsite (and unaffiliated) resources citing some sort of data or examples to back up claims/statements.
We will set you up with a contributor account on LeadFuze.com using an email address associated with Gravatar.com so that it pulls in your photo. Here's a handy tutorial if you're not sure how to setup your Gravatar.
We ask that you engage and answer comments on the post when they happen. You'll be notified via the contributor email you provide us.
While we will spend time and money promoting the post, it is expected that you'll help promote the piece as well through your own social and/or email channels.
Take a look at this piece from SEMRush (and the corresponding screenshot). If you can include some of these key attributes — we want to talk to you.

Note: We reserve the right to augment the blog post as we see fit for our audience. We may also send it back for edits we require before posting. 
Three Things to Keep in Mind
1. Value: Founders, VPs of Marketing, and sales folks don't have a lot of time to waste reading general posts. They want actionable advice that they can implement in their organizations. Give that to them.
2. This could be a long-term opportunity: We love publishing content that works for marketers and sales teams. If you provide that, we want more from you. You could establish yourself as an authority over time by providing regular insightful blogs that we promote to our 10,000+ subscribers.
3. Keep it engaging: Just because content needs to be valuable doesn't mean it has to be written for PhDs. We love memes/gifs (ones that make sense and not overdone) as well as cultural references and non-vulgar, non-political jokes.
Here are two examples of recent guest posts to help:


Generating Leads Through Social Media (5 Little Known Tactics)


How to Start Selling to Your Ideal Customers (Step-by-Step)
Lastly, please keep in mind that we receive a lot of requests. Turn around times can sometimes be up to two months before your content gets published.
Ready? Here's What Comes Next
Email Josh (josh@leadfuze.com) with the following:
Your name, company name (plus description), and website.
3 potential titles/topics that are actionable.
At least one sample of your writing (either a doc or link to a website).
Tell me how many words we require. Note: This is to filter out people who have not read these guidelines 🙂