Difference of Cold Email vs Cold Call
Before I tell you anything more, let's first talk about the difference of cold email vs cold call.
Cold calling is a marketing tactic in which a salesman contacts people who have previously expressed interest in a product or service being offered.
Cold calling is most commonly associated with inquiries via phone or telemarketing, but it could also be in-person visits, such as those conducted by door-to-door sales representatives.
Cold communication on the other hand is an initial communication you send to targeted consumers without prior contact.
Obviously, the concept of "cold emails" may resemble "cold phone calls." Even though the concept appear very much similar, in truth, emails are significantly less invasive.
Cold Email vs Cold Call: The Best Choice For You
Both of these "cold" sales techniques have one common factor: they are both used to initiate interactions with prospective clients.
Some people (me, for one) might certainly add another: they are infuriating, particularly the cold calling, but the reality is that lead gen tactics are improving.
Today, different strategies and their ability to produce leads are always being improved, and cold calling and cold emailing are doing their best to keep up.
The mere mention of cold call turns off some potential clients and even some salespeople.
After all, who enjoys being disturbed in the thick of their work just to hear a sales pitch? However, the sales cold call has traditionally been one of the most powerful tools for sales reps. 
Although a cold email does not give a rep the same level of control that a cold call does, it does have one huge advantage over a cold call – representatives can send out a large volume of email in a short period of time.
Let me tell you this; cold emailing's scalability is ideal for sales teams who lack the funds to make numerous cold calls.
Cold Email vs Cold Call in Numbers
Cold Email vs Cold Call Experience
Times were tough.
I was bootstrapping the business and the economy was on the verge of collapse.
This was long before 2021.  Cold email was not a thing by then. Cold calls were still how you made cold contact.
But, I needed to figure out some way, somehow to get clients. 
There was one thing I knew for sure:
I hate cold calls.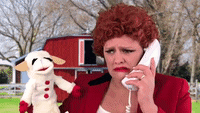 I hate receiving them and I surely hated doing them.
So I wasn't going to get clients that way. I had to get scrappy if I wanted to avoid cold calls.
I tried several different things (Craigslist scraping, filling out contact forms, looking to see what clients didn't rank well, etc).
Because, did I mention, cold calls suck?
The one consistent thing that worked was cold email lead generation. Besides, what do you think is better in the fight between cold email vs cold calling?
I had developed a little process:
Track businesses online — I would track businesses down in search results and in various business directories.
Look for contact information — I would review their website and look for contact emails. If I didn't find any on the website, I went to who.is and looked there.
Email them and Follow up — I created various cold email messages (which I butchered at first by making them too long, too self promotional, etc). Eventually, I realized I was missing the follow-up so I created reminders to follow-up with the people I emailed.
Sometimes I would even call these people and then reference the cold email.
For some reason, this felt MUCH softer than traditional cold calls. I referred to this as "Warm calling".
Here's a visual look at the process:


This worked decently well, but it was very time consuming.
I found myself spending almost half my day working through this process.
Building Software to Automate Lead Generation
Usually, where there is a manual process like this and it involves data, you can automate it. So I started to look at my process systematically.
By this point, I had a couple of developers I had used for various client projects and I began mapping out what I needed the software to do.
It would go to directory sites and use things like Google Maps to pull in as many businesses as possible. It looked through the website automatically to try and find email addresses and then it would go and pull in other third-party resources (like who is, social, etc) to find more contact information.
I had it to where I could batch send cold emails with my email template once I filtered through the emails.
…and it was working!
Now I still needed to input the search queries and filter through the emails, but my 4 hours per day was down to about 30 minutes per day.
I was regularly getting interest from people, calls were getting lined up, meetings were taking place, and more importantly, deals were closing.
After 3 years in business, I was finally hitting the $1M in revenue mark. It wasn't solely done through cold email outreach, but it was a large majority of our business. No cold calls required.
The Rise and the Fall of a Startup
A couple of years ago, I brought on two partners and we started a company that provided newsletters to apartment communities.
The newsletters would have community news from the apartment complex as well as special offers from nearby businesses.
It was at this business where I had learned the power of follow-ups. We used a similar version of my original software but added on an automatic follow-up email component.
The follow-ups would let them know time was running out, we were going to print, remind them they needed to sign the contract, etc.
This led to automatic sales. It was unbelievable.
Click To Tweet
Projections were over $50 million a year. We were having day-long meetings trying to map out how to make this digital so that we could scale more efficiently.
Then, as fast as it took off, it came crashing down. The one thing we didn't validate came back to haunt us.
Residents didn't care about the special offers. They had their Groupons, LivingSocial, etc and that's all they needed.
Taking What I Learned About Cold Emailing
I knew I had a pretty magical process that basically just made hot leads and sales appear out of thin air.
So I began thinking about how I could apply this system to other startup ideas I had in mind.
I had never thought about offering up my contact gathering and cold emailing system and process to other people to help them grow their business until recently.
I wanted to challenge myself to launch a brand new business from the ground up in 24 hours.
I decided to launch this lead-generating cold emailing outreach strategy as a productized service.
I would find leads for B2B companies, prepare a series of emails (initial outreach and follow-up messages) and then just forward prospects to customers as their email responses come in.
If you're interested, I documented the whole 24-hour launch process.
LeadFuze has since evolved into a software solution to help customers build lists of accurate leads automatically while integrating with sales outreach tools to allow you to contact those freshly verified leads.
LeadFuze is developed to assist you in making your job easier.
It can narrow down your search in a variety of ways. It enables you to locate businesses or individuals that could benefit from your brand's offerings.
This application enables you to purchase tailored leads for broad market categories or for specific accounts or individuals. It is most frequently utilized by recruiters, marketers, and salesmen when constructing their ideal lead list.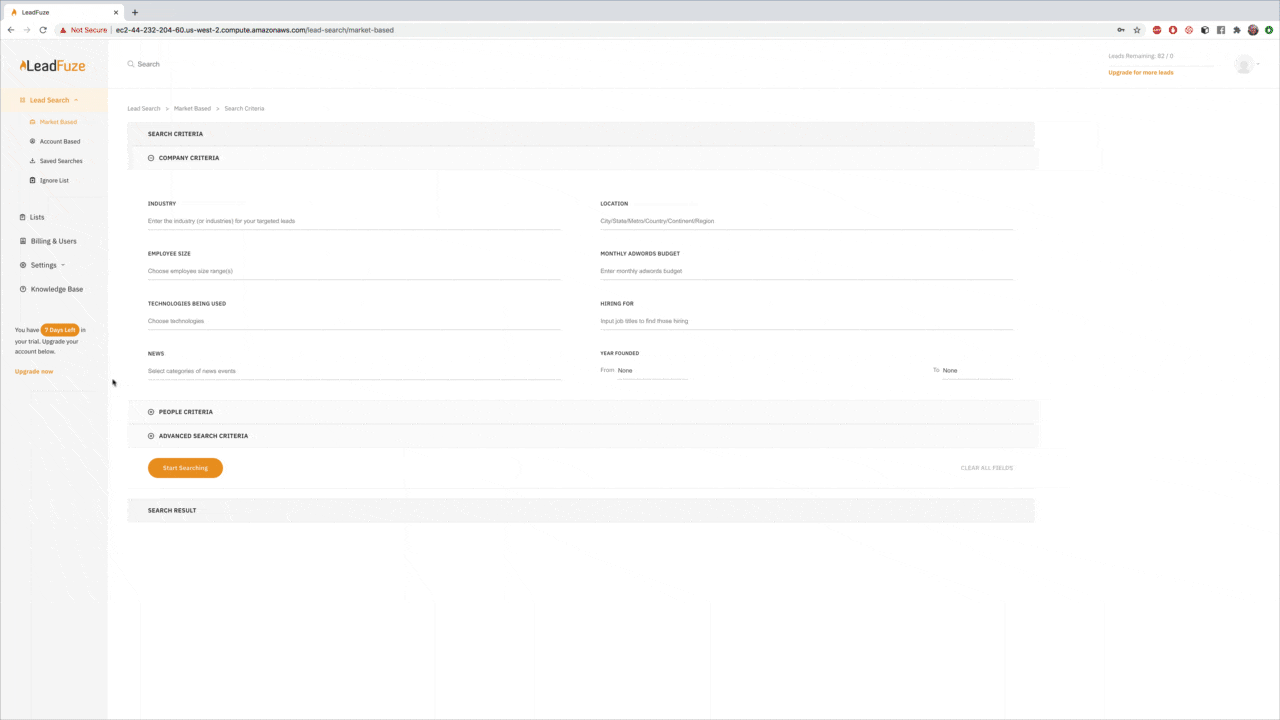 LeadFuze can provide you with the most recent leads. Automating prospecting chores has never been easier!
LeadFuze integrates with Fuzebot.
Additionally, utilizing Leadfuze's cold email interface, you may automate the development of targeted email leads to agency prospects that you upload to a list.
Once the funnel is configured, additional emails will be sent. Do you like to receive 50 new leads daily through email? 1000? Perhaps a tad bit more? Nothing is insurmountable.
Conclusion
Now that you know the difference between cold email vs cold call, it's time to make the decision for your business. With the help of Leadfuze. No matter if its cold email vs cold call, you can find leads that could be your next loyal customers. I hope that this will prove to be helpful and you can grow your business to become a 7-digit figure company. 
Editors Note:
Want to help contribute to future articles? Have data-backed and tactical advice to share? I'd love to hear from you!
We have over 60,000 monthly readers that would love to see it! Contact us and let's discuss your ideas!