One of the critical aspects of the growth of any B2B business is lead generation. It can significantly affect your brand's relationship building with clients and influence the sales process.
Unfortunately, not everyone is doing it right. In fact, 61% of marketers consider traffic and lead generation as their businesses' most significant challenges.
61% of marketers consider traffic and lead generation as their businesses' most significant challenges
Click To Tweet
Yes, it can be overwhelming and we don't argue with that. It involves a lot of things such as content creation, traffic generation and conversion. Once you're done with all that, you still have to qualify your leads before handing them over to your sales team.
What makes it even more challenging is you have to perform all those while fighting for your buyer's attention in a congested media platform.
But, no one said that it should always be that overwhelming. That's why we have prepared a guide to help you understand what lead generation is and what it's all about. We also included actionable steps you can follow.
Whether you're an expert who's seeking something new to add to your existing strategy or a newbie who will be starting from scratch, this article can help you. It has straightforward explanations that can help you generate qualified leads.
Perhaps you're ready — let's go and dig deeper into the art of lead generation!
What Is Lead Generation?
Lead generation simply refers to the process of attracting and engaging with your preferred target market until they decide to provide the information you need.
It involves obtaining traffic, getting audience information and nurturing qualified leads that fit your buyer persona. It's even considered the first step in building a profitable and long-lasting relationship with a possible client.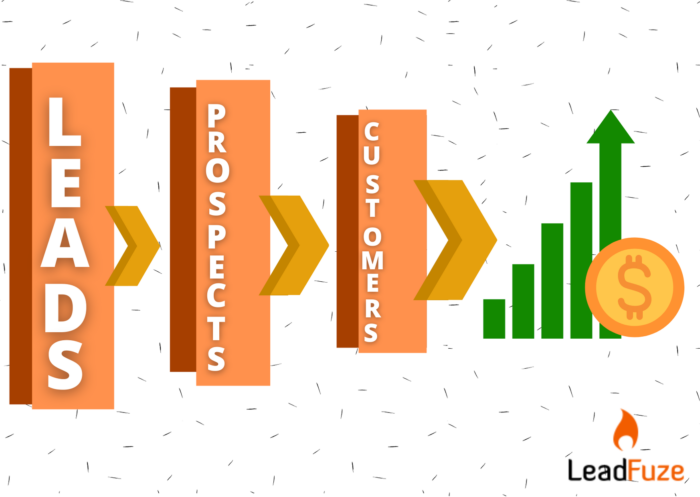 What are Leads?
A person  or group of people who shows interest in your company's offerings but has not yet decided to purchase is considered a lead.
Now, the question is, how are you going to determine if your audience is interested? 
Well, this is quite simple. They will show interest by providing the precise information you ask from them in exchange for a piece of content you offer. The data can include but is not limited to an email address and name.
Another term you may encounter in lead generation marketing is "prospect." Make sure you won't confuse prospects with leads.
Leads can become prospects if they're qualified. This means you have to determine whether they're a good fit for your brand and whether they can be a potential client in the future.
Why is lead Generation Important?
Now that you know the meaning of lead generation, you may be wondering why it's essential.
Sales lead generation is vital for a B2B business's success and if you're asking why, the answer is "sales cycle."
According to Marketing Sherpa, 90% of B2B sales take more than one month to close, while 10% take more than one year.
90% of B2B sales take more than one month to close, while 10% take more than one year
Click To Tweet
Perhaps you're wondering why these numbers matter. Well, let's put it this way — being able to get your visitors' information will allow you to engage with them. With all the distractions online, you will need all the information you can get.
What's even better is, collecting potential clients' information can help you in qualifying them. This means you can quickly determine which ones are more likely going to convert. 
Once you come up with the perfect lead generation program or strategy that can help you obtain more leads, then you're on the first step to growing your brand.
The Lead Generation Funnel
Some start-up businesses may think that their potential buyers are using a random approach in purchasing products or services. Sometimes they make a purchase and sometimes they don't.
Yes, indeed, each individual thinks differently in making a purchase, but there's still a process that would explain why a particular person decided to buy from your brand.
A lead generation funnel is a concept developed by marketers to help them visualize the complete lead gen process and eventually finding a way to influence it.
Every B2B company needs a lead generation funnel because most of the time, it takes quite some time before they're able to close a sale.
In a 2016 survey, it was discovered that 48% of businesses said that most leads require a long lead generation cycle before they finally make up their mind.
This means your company needs patience and a consistent approach to sales.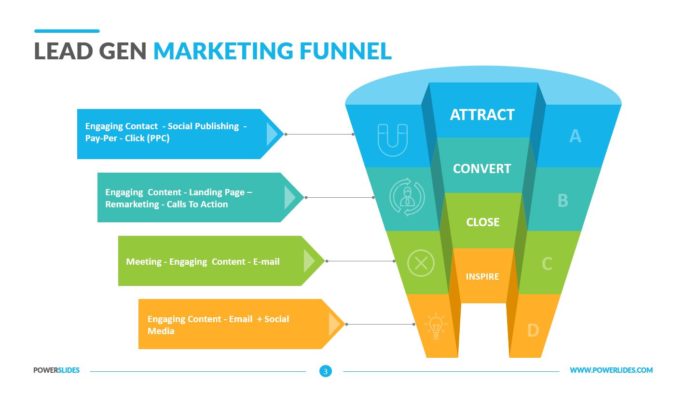 (Image Source: Power Slides)
Instead of forcing a sale, marketers in B2B should create a long-term approach to their sales process.
With the extended time, they can do loads of stuff like segmenting potential customers, engaging and nurturing them and handing them over to your brand's sales team once they determine that they're ready to make the purchase.
Unfortunately, there are still 68% of marketers who haven't made their lead generation funnel yet.
Below, we will define what a lead gen funnel is and the basics of building one for your company.
What is a Lead Generation Funnel?
It represents the buyer's journey from the moment they provided you their information to the moment they decide to make a purchase.
It may sound unnecessary, but you have to take note that it's super important. In fact, 50% of legitimate leads are still hesitant to buy during their first engagement with your brand. That said, the funnel can provide them the directions on how to get to the purchasing phase.
This process is represented as a funnel because fewer people will meet the criteria you set at each stage.
At the later stages of the funnel, you will only have a tiny percentage compared to what you had at the beginning of the process. The ones who stayed will most likely turn into paying customers.
In this method, we will value quality more than quantity.
(Image source: Power Slides)
Importance of Content to Your Lead Generation Funnel
Content is critical for a lead generation funnel. It's like the heart of the process that keeps the leads flowing.
Content can be a case study, an e-book or a blog. Basically, it can be any valuable material that can turn your lead into prospects and eventually into a profitable customer.
The secret to a successful lead generation funnel is segmentation. You can use content to determine at which stage of the buying process a lead is. After identifying that, you should provide them relevant content that will take them to the next step.
With various tools available, like retargeting and automation systems, you can efficiently deliver timely content that can help with the pain points your leads are experiencing. And with each dynamic content you provide, your lead will move through the funnel.
Now, let's take a look at the various types of content you can use at every stage of the funnel.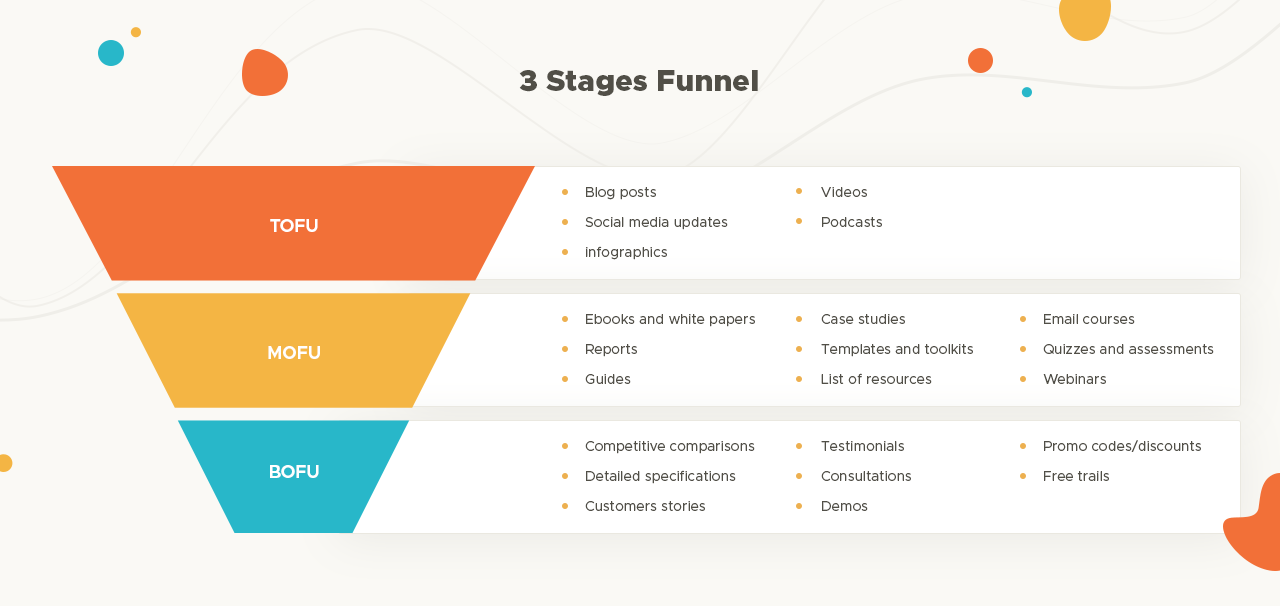 Image Source: Single Grain
Three Stages of a Lead Generation Funnel
Top of the Funnel (TOFU)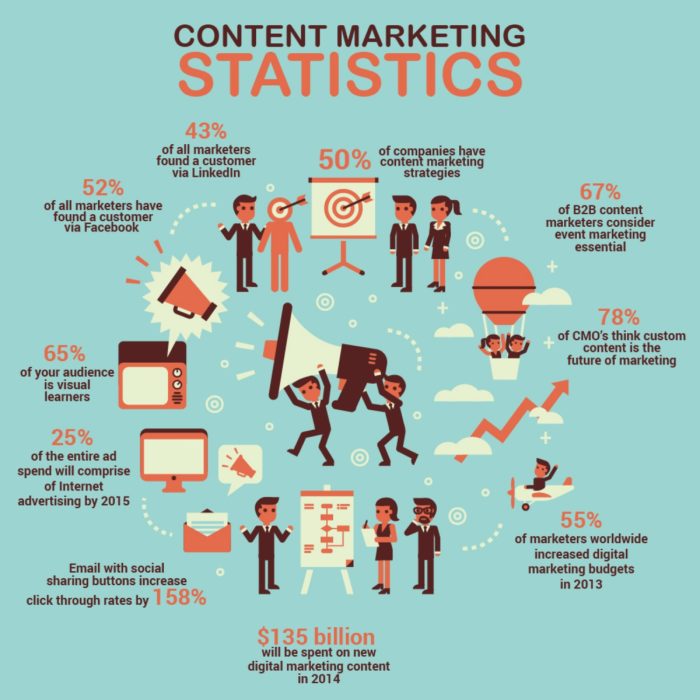 (Image Source: Jeff Bulas)
The lead generation funnel begins once an audience visits your website for the first time.
That's why TOFU should be focused on attracting as many audiences as possible to turn them into potential customers. During this stage, your goal is to build trust and awareness without trying to force your products on them.
In other words, build content that is suitable for your audience. Make it as creative, attractive, and as informative as possible.
Most leads are generated in social media platforms where there are over 3 billion users daily. So, make sure to craft content that will ignite the interest of your audience in different platforms.
In this stage, you can use several marketing tactics to your advantage to attract more people. Some good examples are:
Videos
Social media updates
Blogs
Podcasts
Guides
Remember that what you're trying to do here is to give your audience value in order to have specific connection.
You'll want to make them feel that your company can be trusted until they eventually provide the information you need.
You can check out our article about how to attract and engage with your audience here.
Most leads are generated in social media platforms where there are over 3 billion users daily
Click To Tweet
Middle of the Funnel (MOFU)
This stage is where your visitors are ready to convert into leads.
Since you have already made a personal connection with them in the first stage, now is the time to use that trust in building a good and, hopefully a long-lasting relationship with them.
However, the question is, how are you going to encourage them to provide their personal information?
Offer them a piece of content that will help them solve their problem or satisfy their need and they could only download or view that content if they give you their personal information.
Once you have the necessary data, you can further educate and engage with your leads. Point out that your products or services is the solution to whatever issues or problems they're experiencing.
Make sure you have done thorough market research and have found a significant pain point that can make them interested.
After that, you can offer them content that addresses those problems accordingly. Some of which are:
Tools
Webinars
E-books
Newsletters
White papers
Take note that the content you choose would depend on your offering, your target audience and your resources.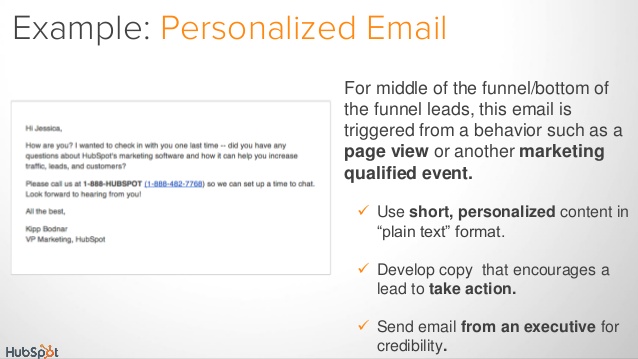 (Image Source: Slide Share)
Bottom of the funnel (BOFU)
When your leads reach the bottom of the lead generation funnel, that means they're already prospects.
In this stage, you have nurtured them and educated them about potential solutions to their problems. The answer you offered should involve any of the products or services you offer.
In BOFU, leads already consider you as their go-to resource online. That means it's already time to make the offer and sell them something.
This stage is tailored to encourage your prospects to make a purchase. They're just one step away from doing it and all they need is a little nudge. Find ways to help them overcome any objections and hesitations.
The types of content you can use in this stage are the following:
Reviews
FAQs
Case studies
Demos
Comparisons
They're most likely to do business with you in BOFU as they already like you, trust you and know you enough. All they will need is reassurance that deciding to purchase from your company is the right choice.
Take note that each content type can have different effects in motivating and lowering the prospect's objections.
Every stage of the lead generation funnel should have content. However, you would also need to make sure that you use varying approaches to content.
At the beginning of the funnel, you can use low-touch, educational content that will encourage people to engage with your brand. While during the later stages, you should focus on high-touch, transactional content that can increase your chances of closing the sale.
Setting up your lead generation funnel is crucial to your brand's success. This can be a long-term process, so patience is a must. And of course, the sooner you start setting it up, the better the turnarounds will be.
Start with a funnel lead generation definition that determines the unique needs and offers of your industry. It's best to get a clear and in-depth understanding of which stage of the funnel your content can perfectly fit.
You can check out LeadFuze's article on a more in depth explanation of the lead generation funnel here.
While you're crafting the content according to your funnel's needs, build a strong foundation for your lead generation system and lead nurturing efforts.
How to Generate Leads?
Now that you know the lead generation definition and the basics of a lead generation funnel, it's time for the exciting part — generating leads!
To generate leads for your lead generation marketing campaigns can be a bit daunting at first. But don't fret, as most marketers find this task challenging.
In fact, 63% of marketers consider the process of obtaining traffic and leads as their biggest challenge.
Moreover, 80% of marketers believe their lead generation programs are only slightly effective.
But wait… it doesn't have to be that way for everyone.
The entire sales lead generation process is represented by five simple steps:
A clear understanding of your buyer persona
Crafting engaging content
Attracting the right audience
Obtaining information
Qualifying leads
63% of marketers consider the process of obtaining traffic and leads as their biggest challenge
Click To Tweet
Understanding Buyer Persona
As we mentioned earlier, content plays a significant role in your business lead generation funnel. Having the right content can increase your chances of turning visitors into leads and leads into paying clients.
However, you also need to remember that content alone won't encourage site visitors to provide their personal information. You have to make sure that your content is tapping into any of the unsolved problems they have.
If you can give your visitors practical solutions, you will have a strong foundation for your successful lead generation campaigns.
Still, how will you determine and solve your visitors' problems?
The answer is simple yet a bit complicated. You can use a buyer persona.
How to Use Personas for Lead Generation
Persona is a marketing jargon used to describe the ideal clients of your brand.
You can build a buyer persona by using quantitative and qualitative data from existing customers and merging them with your desired customers in mind.
This means creating personas can be based either on the current customers you have or the type of customers you are planning to attract.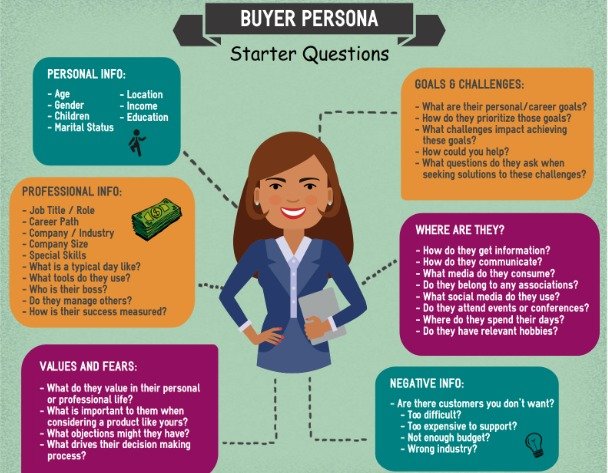 (Image Source: Sidekick Digital)
You're creating a buyer persona because you want and need to identify your buyers' shared characteristics. It is also essential to keep your marketing team focused on providing the needs of potential clients as they already have a clear picture of them.
There are two types of data you can use in crafting buyer personas for your business.
Quantitative Data: This will help you collect exact numbers and stats that make up your clients.
Data can include:
Industry
Job title
Age
Location
Gender
You can obtain this type of data by using visitor identification and web analytics software.
Qualitative Data: It's used in bringing depth into your personas and in adding unique parameters.
This can include:
The desires your potential clients have in improving their current situation
The words they are using in describing their problems
The challenges they are facing every day
With the qualitative information, you will not only know who your persona is but also understand them.
Let's put it this way — quantitative is logical and qualitative is more on the emotional aspect.
And remember that both are required in crafting an actionable and useful buyer persona.
Qualitative data can be extracted through interviews and surveys. You can also use data from your existing sales channels, business development and customer support. Those can tell you the exact ideas, words, and expressions your buyers typically use.
Once you're done creating a buyer persona, you should take time to understand their key challenges and come up with solutions you can offer.
Lead Generation Marketing Strategies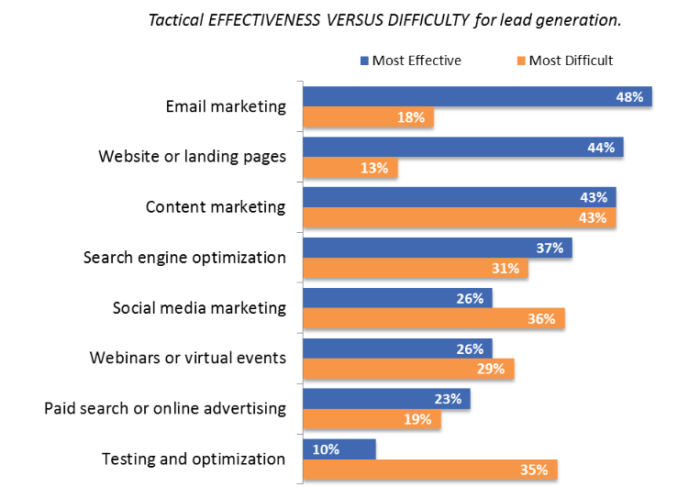 (Image Source: Neil Patel)
By now, you already have a deep understanding of the lead generation funnel, content creation and buyer personas. So, the next thing to do is attract an audience.
You're probably wondering how you're going to make people visit your website so they can turn into leads.
IT's not going to be an easy process. In fact, two in three marketers say that it's their number one challenge.
Unlike before, companies today are producing more and more content. Not to mention that there is a high increase in ad budget every year. As you can see, competition can be fierce.
To get the best results from your lead generation campaign, you have to focus on your company's goal and so you must explore all options that can help you and your business.
Here are different ways to drive traffic to your client lead generation funnel.
Search engine optimization (SEO)
With SEO, you can increase the quantity and quality of the leads that go your way from organic search results.
It's crucial for sales lead gen because it enables you to entice a vast number of visitors to the top of your funnel.
If your content ranks high in search engines, you are more likely to receive a steady influx of traffic. What's even better is the traffic you get is free.
All you have to do is optimize your content, and you're good to go!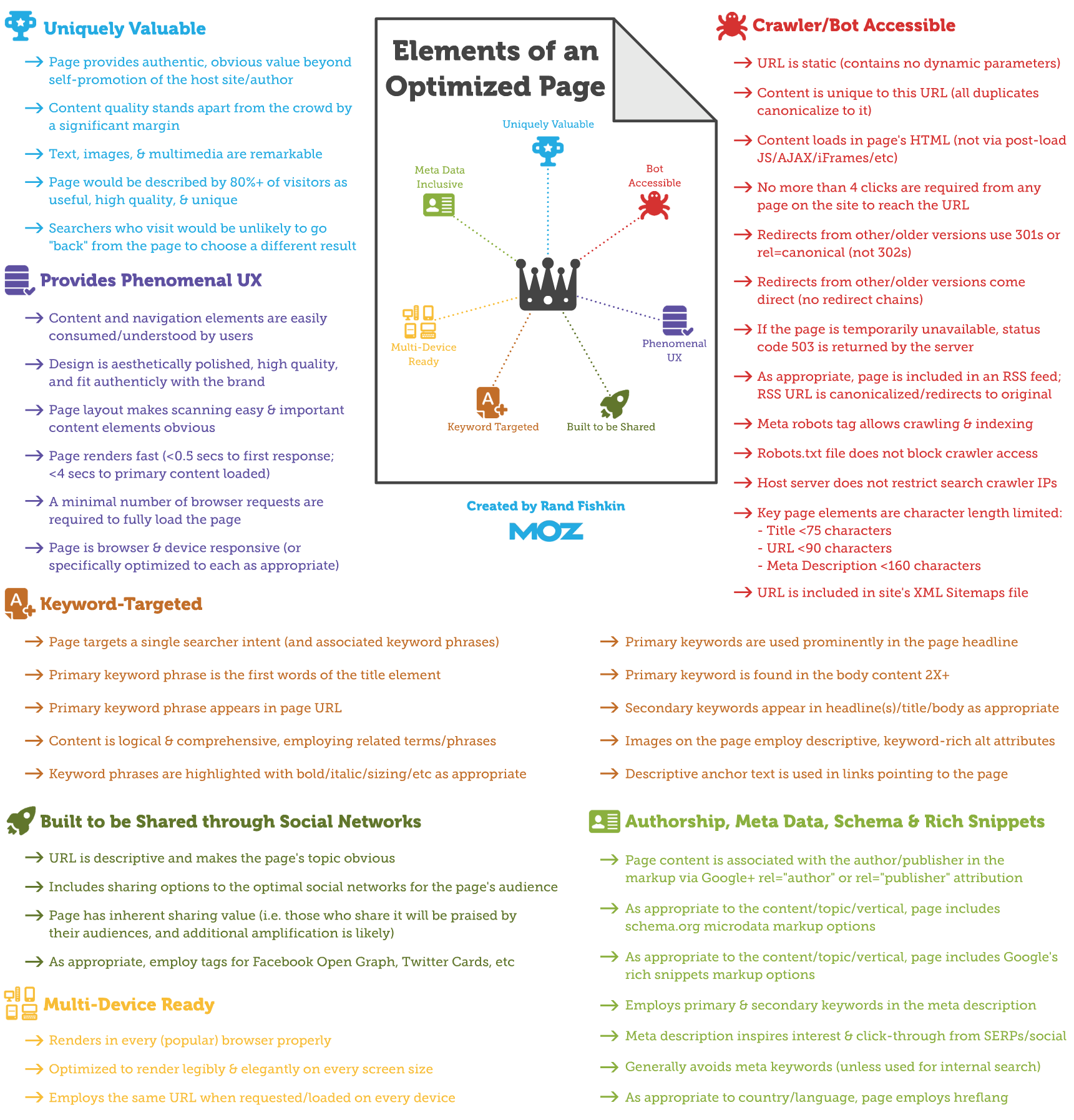 (Image Source: AOK Marketing)
LinkedIn Advertising
LinkedIn is usually called Facebook for professionals and is considered the best B2B paid lead generation platform. It has over 645 million users.
In the LinkedIn Marketing Solutions report, it was stated that there are 61 million senior-level influencers and 40 million decision-making positions on the site.
It's clear that LinkedIn can be used to your advantage when it comes to lead generation advertising.
As a result, you can generate leads involved in the decision-making process in their company, which means they influence the buying process.
LinkedIn even offers in-depth data that can help you easily target your buyer personas. You may even get what you pay for immediately as your lead gen campaigns can gain instant results.
The platform even offers a marketing lead generation ad type where people won't need to leave the platform and won't require a landing page from you.
LinkedIn is usually called Facebook for professionals and is considered the best B2B paid lead generation platform. It has over 645 million users.
Click To Tweet
Co-Marketing
In this strategy, you have to find someone who works on lead generation campaigns for other companies who are not directly your competitors and build a genuine relationship with them.
This may sound odd, but this can help you in so many ways. It's like a mutual need for marketing. They help you and you can help them in return.
You can share both your expertise in lead gen marketing and content creation to improve your strategies. It's a win-win situation on both sides.
Instead of attracting people who are not even familiar with your brand, you can leverage the audience's trust in your new partner.
Note that 84% of buyers are more encouraged to consider purchasing from an unfamiliar brand when they get a referral from someone they trust. That's because your partner has already built a strong relationship with them.
84% of buyers are more encouraged to consider purchasing from an unfamiliar brand when they get a referral from someone they trust
Click To Tweet
Conclusion
Yes, the entire process can be quite daunting. However, you should remember that lead generation works magic for B2B companies.
It can be challenging at times, but you will most likely achieve your business goals by following the right processes.
If you want to make the process even more convenient, LeadFuze can lend you a helping hand when it comes to prospecting and online sales lead generation.
Many marketers, recruiters and salespeople have turned to LeadFuze for help in building their definitive list of candidates and leads. If fresh, qualified leads are what you're after, this platform can show you the way.
Editors Note:
Want to help contribute to future articles? Have data-backed and tactical advice to share? I'd love to hear from you!
We have over 60,000 monthly readers that would love to see it! Contact us and let's discuss your ideas!