What is Targeted Lead Generation?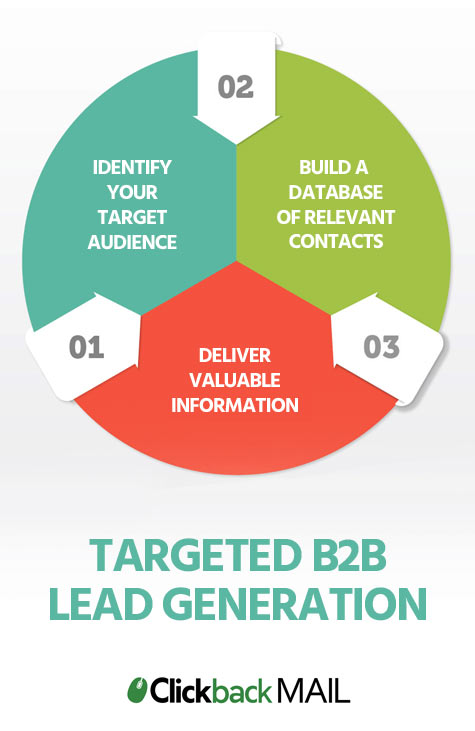 (Image Source: Clickback)
Targeted lead generation is breaking down a large market into smaller segments to focus on a particular group of customers.
It doesn't matter if you're a seasoned marketer or not, what's important is you learn the basics and add methods in lead target that will help with your marketing and business strategies. You've probably heard of various metaphors about marketing or business.
Our favorite? Well, it's the comparison of a business to an engine. You need to fill it up with the proper fuel for it to run. Yes, it's a cliché, but we can't argue with the fact that it's very much on point.
With the help of targeted lead generation, your business would be getting legitimate leads poured right into your sales funnel. Take note that without water and proper care, your garden won't flourish. See what I did there?
Okay, enough with the metaphors. It's about time we discuss further attracting the right customers with targeted lead generation for your business. So, what is targeted lead generation?
For instance, if your audience is a group of medical professionals, you can narrow it down to surgeons working in the top 100 hospitals all over the world. Furthermore, you can narrow your results down to surgeons who perform an average of 100 surgeries per year.
In short, you will be separating a segment of customers based on their characteristics, jobs, status, etc., so you can concentrate on specifically serving each of them them.
So, instead of reaching out to an entire market when it comes to lead target, you will be putting all your effort into building a relationship with a specific, defined group within that market. Organize your groups and work on them individually for better focus.
What are the Four Main Types of Market Segmentation?
You can define a segment of customers based on the following:
Demographic Segmentation: gender, age, marital status, education, religion, race, etc.
Behavioral Segmentation: user status, spending or purchasing habits, brand interactions, etc.
Psychographic Segmentation: beliefs, values, personality, interests, lifestyle, etc.
Geographic Areas: area code, neighborhood, region, city, country, etc.


(Image Source: Orientation Marketing)
You can also take into consideration other things like company size, industry, or annual revenue, whatever you think is vital.
Through targeted lead generation, your brand can have a more specific target market. This means you can focus on a small group of potential customers that are most likely to benefit from your service or product and go from there.
Working on segmented groups will help keep your plans more organized and well processed.
For example, if your company is selling day planners, you may want to focus on a more specific market. Instead of marketing to the masses, you can concentrate on selling it to business owners, freelancers, teachers or even students. 
Business owners, freelancers, teachers and students are smaller and more specific segments of your product's potential market.
You may also get lead generation software that builds targeted lists.
LeadFuze can help you narrow down your search in multiple ways and allows you to find audiences that perfectly match your offer. With its help, you can easily break down a large market into specific segments.
Need Help Automating Your Sales Prospecting Process?
LeadFuze gives you all the data you need to find ideal leads, including full contact information.
Go through a variety of filters to zero in on the leads you want to reach. This is crazy specific, but you could find all the people that match the following: 
A company in the Financial Services or Banking industry
Who have more than 10 employees
That spend money on Adwords
Who use Hubspot
Who currently have job openings for marketing help
With the role of HR Manager
That has only been in this role for less than 1 year
Just to give you an idea. 😀
5 Reason Why is Targeted Lead Generation Important
Targeted lead generation is essential because it's a part of a holistic marketing strategy. It plays a significant role in your brand's business operations, branding, strategies, customer experience, and of course, advertising.
When Your Company is Utilizing Targeted Lead Generation, You Achieve the Following:
1

You Stay Focused

One of the greatest benefits of targeted lead generation is it can serve as a big help for your brand and team. It allows you to be more specific when it comes to your brand direction, initiatives, and marketing strategies.

In general, it gives a solid vision and gets everyone in your organization on the same page. You will have more direction in shaping your marketing and business plans.
2

Build Deeper Customer Relationships

When you reach out to your potential customers by using a more specific and personal message, rather than generic automated replies, it can help you stand out.

Customers appreciate being heard and so a personal approach can help you create longer-lasting relationships.

If your customers feel like you understand them, they will appreciate you more and become more loyal to your business, and if you're consistent, they'll even be long-term customers.
3

Attract and Convert More Qualified Leads

When you're talking directly to your target market, you're most likely to attract high-quality leads. Your marketing will effectively reach those people who will want to do business with your company.

Connecting with the right people can help you obtain qualified leads that will turn into profitable sales.

The best part is having your best customers refer your business. As many rely on referrals, this will be a great way to get more qualified leads.
4

Improve Products and Services

Getting to know your customers on a deep level can help you gain a new perspective on your products and services.

When you understand your market, you can see things on their point of view and put yourself in their shoes. With this, you think of how you can further improve your offers.

Through this, you can start seeing what features you may need to add to your product to serve your customers better.
5

Stand Out

Once you stop reaching out to everyone in a generic way and start choosing a particular way to approach them, you will definitely achieve a high rate of customer satisfaction.

If your customers can identify with your brand and your unique propositions, they're more likely to choose your brand over a competitor that isn't particularly targeting them.
10 Targeted Lead Generation Strategies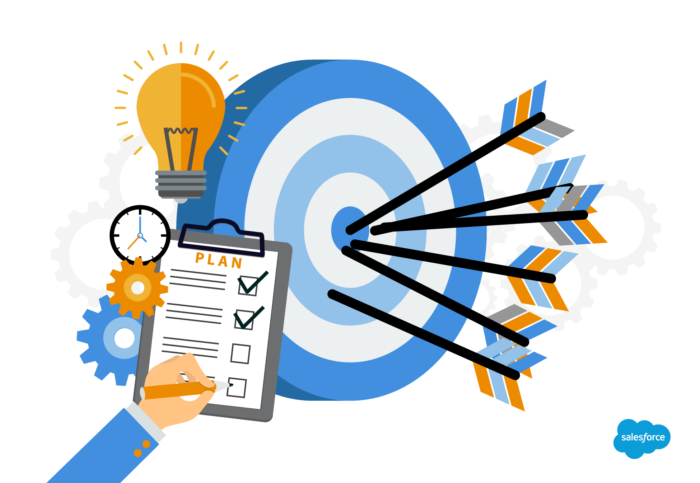 (Image Source: Salesforce)
Targeted lead generation is more than just choosing a group of people to approach. It requires you to have a well thought out plan and strategy on how to get these leads.
1

Speak at Public Events

Events such as seminars or webinars can offer you a unique way of generating targeted leads.

For instance, conferences can give you an opportunity to share your business. With this, you will showcase the kind of solutions and services that your business offers.

The speaker serves as the face behind your organization and it allows your audience to get to know your business better. Through this, potential customers will find it easier to inquire about the services that you offer.
2

Encourage Referrals

Your company's existing clients can help you achieve an effective and unique way of generating targeted leads.

Typically, your customers have a wide network of friends and family. Some might even have businesses you can work with.
With that said, they can serve as your one-way ticket into that network and help you generate even more targeted leads.

To make this happen, you simply need to design a referral program that would encourage your customers to pass on referrals.

Giving incentives is a great way to make your referral program successful. It's up to you what kind of reward you're going to give them in exchange for referrals.

However, most companies usually offer discounts in exchange for a referral. This is an excellent idea as it can help you close two sales. The first one is from the referral and the second one is from your existing client.

With the discount, your customer would have an additional reason in seeking more services from your brand.

Another great incentive is offering your client an additional services for free for a limited time. You can choose a service that's less likely to harm your business when given to customers free of charge.

Or if you're confident and close enough to your customers and you've treated them well, you won't even need incentives. They can just go ahead and refer you to people they know. How great is that?
3

Use LinkedIn for Lead Generation

LinkedIn has transformed from being intended purely for business and online profiles to an awesome hub for lead generation and B2B prospecting over the years.

According to Hubspot, LinkedIn is 277% more effective at generating leads compared to Twitter and Facebook.

This is mainly because of the platform's professional atmosphere. It caters to companies and professionals who are seeking to build their network which means in LinkedIn, you have a qualified audience.

Two features of LinkedIn that increase your chances of generating targeted leads:
LinkedIn Premium
By upgrading to LinkedIn Premium, you can enjoy more functionalities and perks that can be used to your business's advantage.
Through it, you can see who viewed your profile and lets you contact them directly. It even offers additional filters that allow you to make more specific searches.
LinkedIn Ads
Ads increase your LinkedIn presence and give your audience a chance to reach out to you and your business.
LeadFuze has a LinkedIn extension that provides help in generating leads through LinkedIn.
4

Make Effective Landing Pages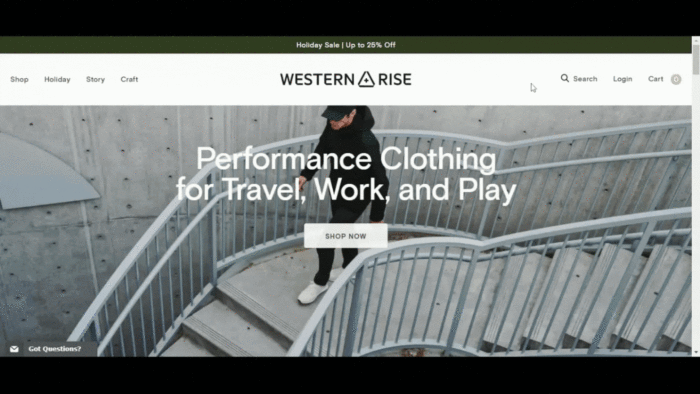 Make impressive landing pages. Your website's landing page is the first thing a customer sees when opening your website so you need to give out a good impression with a killer landing page.
This is your chance to make a lasting first impression. Boring landing pages drive away customers. Seriously.
You can check out how to make a killer landing page here.
In B2B interaction, highlighting your services isn't enough, you also have to explain the value it can offer to your market.
One common mistake of most businesses is they're using their landing pages as a pitch. If you want to succeed, you have to use it to showcase how your offerings can add value to their business.
It's a more meaningful approach to interacting with your target audience and showing them a solution that can help them grow their business.
So, make sure that the testimonials aren't the only thing on your landing page that showcases your solution's value.
Moreover, the sign-up process should be more convenient. You can create a simple form that captures only the basic details and contact information. Potential clients may leave your page if you make them fill out a long type of form.
5

Take Advantage of Email Marketing

Of course the people on your mailing list are considered leads. So, how are you going to turn those leads into sales?

You should also consider that some contacts in your email list have signed up for various reasons. Some may be after the free stuff that you offered and what not.

You have to take advantage of what you've got on your mailing list.
6

Start a Blog

Most people nowadays turn to the internet to seek information. This also includes businesses that are looking for particular services.

By starting a blog, you will have the opportunity to introduce your business. Create a library of articles containing informative and reliable content.

Offer them information that will add value to their business so they'd read on to the next.

When you've successfully built a strong rapport through your blog, they will most likely avail of your services. They will clearly see that you're an expert in what you do, and they'll think your offerings can help them grow their business.
7

Qualify Leads with Contact Form

With this approach, you will know more than just their contact information and your sales team can immediately identify whether that lead is qualified or require additional work.

There should only be one simple question together with a drop-down menu where the prospects can choose their answers. That way they don't need to think much to answer your question.

Moreover, make sure that your form doesn't make them spend too much of their time filling it out.
8

Use Free Trial Marketing

This is the perfect way for your services to sell themselves. You can offer a free trial period or a demo to show your target leads how you provide solutions and services.

You should let them test your services without having to make a commitment or having to pay. Giving a 15 to 30-day trial period gives them plenty of time to see how beneficial your services are.

Remember that the way you market your free trial is also a vital part of this strategy's success. You have to ensure that your target market is well aware of it by advertising it on your landing page.

In fact, the main banner of your landing page should contain the offering so it will be the first thing they'll see when they visit your website.

9 Make Use of All Types Ads Available

Ads are a great way of introducing your business. It's one way to buy target leads.

The internet monitors public searches, maybe even private, who knows. 

You know when you search for something once and then next thing you know ads about what you searched are popping up everywhere and you get tempted to buy? That's what you need ads for.

Ads will help you generate target leads by the amount of people who click it. These ads appear immediately in searches so make sure you make the best one.

Some platforms where you can make ads are Google Ads, Twitter, Shopify and Facebook Ads, where there are literally billions of users. 

So make sure to use your ads wisely. These ads can generate thousands of leads in a day and a lot of people make money off of it. Trust us on this one.

They can be a little costly but they're definitely worth the price.
Using a Lead Generation Tool For Targeted Lead Generation
Targeted lead generation can be difficult and time-consuming. That's why you need get lead generation software that builds targeted lists. Fortunately, LeadFuze can help make the job easier for you.
LeadFuze can help you easily narrow down your search in several ways. It allows you to search for companies or individuals that can benefit from what your brand has to offer.
By using this tool, you can buy targeted leads for entire market segments or for particular accounts or individuals. It's most commonly used by marketers, recruiters, and salespeople in building their ideal list of leads.
LeadFuze can deliver the freshest leads. It's never been easier to automate your prospecting tasks!
LeadFuze is an AI-powered lead generation system that works in connection with Fuzebot.
Users simply enter basic info about their prospective buyers (industry, employee size, role, and keywords), and Fuzebot automatically do thousands of targeted email lead generation who meet those exact requirements.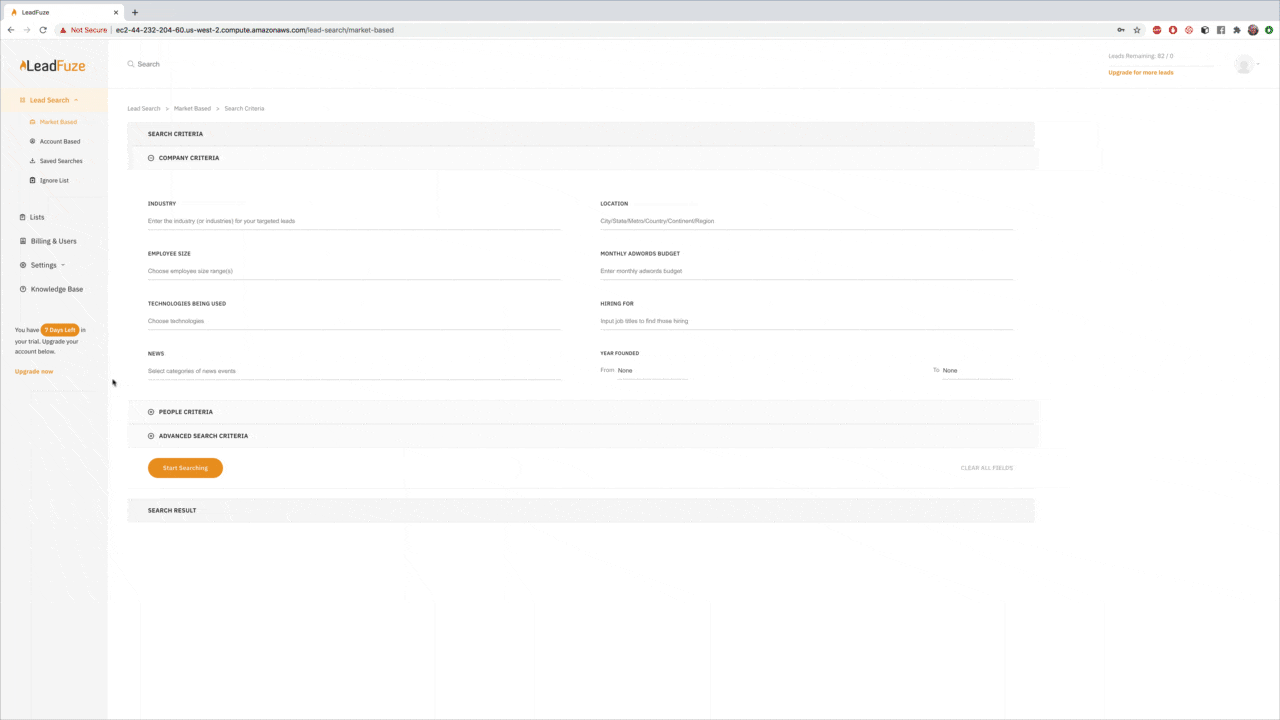 Sign up to get 25 leads for FREE.
Additionally, you may automate the targeted email lead generation to agency prospects that you add to a list using Leadfuze's cold email interface.
More emails will be sent once the funnel is configured.  Do you want to email 50 fresh leads daily? 1000? Perhaps a little more? Nothing is impossible.
Those who do not respond will receive scheduled follow-up emails from your email account, while those who do will be deleted from further automation.
All you need to do is respond to those who have already indicated interest in your business.
Cold emailing is a highly successful strategy of acquiring leads for your organization.
Click To Tweet
It is feasible for your entire marketing process to be automated. Leadfuze provides a more cost-effective method of generating leads as compared to advertising and other channels.
Automate Building a Quality Database of Targeted Leads
LeadFuze's tight framework automates the process of generating high-quality leads.
There is no compelling need to utilize a third-party verification product or service now that LeadFuze does it automatically.
You may even put your list development on autopilot; at that point, sit back and watch as Fuzebot, LeadFuze's artificial intelligence assistant, automatically adds fresh sales leads that fit your criteria.
It can also drip them into your CRM or work process gadgets, triggering outreach efforts in the process. As a result, your web marketing activities are enhanced and elevated to a new level.
Allow Fuzebot to create your lists for you, including new sales leads that meet your requirements.
Conclusion
Targeted lead generation requires you to up your game in generating leads. It includes marketing in various platforms and learning how to utilize those to your advantage.
To successfully use targeted lead generation, figure out your target and plan strategies from there; find out who they are, what they do, what they use and what they need.
Make sure you monitor your strategies in finding targeted leads to determine which ones work and improve those that don't.
Your brand will rely on the type of leads you generate, so it would be best to do as many of the strategies listed above.
Targeted Lead Generation is as vital as other methods are and it is one of the most useful methods of lead generation. It is highly organized which makes it easier to execute.
Editors Note:
Want to help contribute to future articles? Have data-backed and tactical advice to share? I'd love to hear from you!
We have over 60,000 monthly readers that would love to see it! Contact us and let's discuss your ideas!