Sales Strategy: 7 Essential Steps to Building a Successful Process
Gloria Kopp posted this in the Sales Skills Category
Reading Time: 6 minutes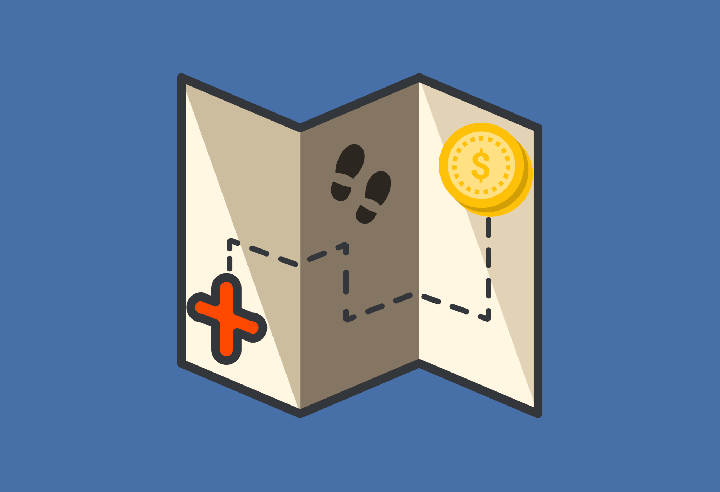 When working within a business, it's easy to get into the mindset of just wanting to get things done. However, much like warfare, if you charge into battle without a proper sales strategy, you're running blind.
This means anything that jumps out to try and get you is more than likely going to succeed.
However, if you take a step back and take the time to plan and organise yourself and your team, you're greatly increasing your chances of success.
With a well-organised and properly implemented sales strategy, not only will you and your team be striving for gold, but you'll also be able to identify risks, tie up loose ends and address problems before they become too much to deal with.
Looking to know where to start when it comes to setting up your own effective sales strategy? Today, we're going to explore seven key steps you need to take to set up this strategy, so you can plan, aim and fire to propel yourself to success.
Setting Up Your Sales Strategy and Starting from a Milestone
It's completely impossible to set up an effective strategy without stepping back and taking note of where you and your business is sat currently.
Imagine you were trying to run a 100m sprint. Without looking around to see whether you're on the starting line, 50m in or 200m behind, how are you going to know what you need to do to win?
Start by referring to your existing sales reports.
How many sales did you make last year?
What revenue you did you take and how much profit was that?
Were most of your sales one-off purchases or did you attract a collection of long-term clients?
What was the longest, and the shortest, sales cycle that your clients had with your business?
Conduct meetings with your team to access where your business is sat currently, so you have a solid foundation on which to build your strategy.
Creating Detailed Target Customer Profiles
Statistically speaking, the majority of customers will get 80% of their revenue from 20% of their client base. Hand in hand with the consideration above, referring to your client reports so you can build up an accurate representation of your 'dream' customer.
You can do this by seeing which customers spent the most money in your business. This shows you clearly which customers are top and what they are looking for in your business.
"If you're able to see exactly what your customers and clients want, you'll be able to give it to them." – James Gough, Sales Strategist at UK Top Writers
Implementing SWOT Analysis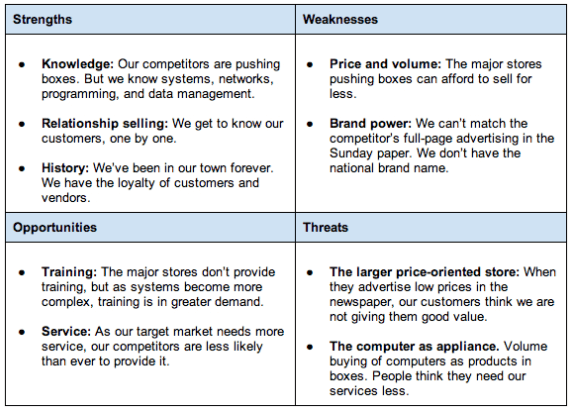 SWOT analysis is an important tool to implement into your business.
This is because it gives the ability to see if you're able to expand your accounts and your business and how much by. The analysis will be able to tell you a tonne of information like this. Other factors include the likelihood of finding new and similar accounts and clients. It will also tell you your ability to handle new customers.
The main result that a SWOT analysis is able to see how you can use the strengths that your business. You can then use these to make the most of the opportunities that you have in the future.
Additionally, you'll also have the opportunity to become aware of and address some of the weaknesses and threats that your business has or may face.
There are always going to be both internal and external threats to your business that could set you back but identifying them now can help you address them early. This minimises the risk of problems in the future.
When conducting your SWOT analysis, try to be as specific and as detailed as possible.
The more detailed and the more accurate your SWOT analysis is, the more effective and precise the results will be, therefore becoming dramatically more beneficial.
When creating a SWOT analysis, you can try using tools like Mind Tools to help you create one that's understandable and highly flexible.


Defining Your Market Strategy
Now that you've carried out the above steps to define exactly where your business is currently and gathered all the information you need to set up your sales strategy, it's time to start building it.
This will be the foundation of your plan while moving into the future.
"Here, there are a collection of questions you'll need to ask yourself in order to perfect this strategy building process. Try asking yourself things like 'how much are you able to expand and grow your existing accounts?' After all, it's easier to target existing customers than it is to attract new ones" – explains Margaret Stribling, an editor at Boomessays.
Then, you'll need to consider how much you can grow your business using your existing products to new and old customers and clients.
Consider how much you can grow your business using your existing products to new and old customers and clients.
Click To Tweet
Additionally, consider how you can grow these target markets using new and innovative products that might be released over the course of the strategy.
When designing the basic areas of your sales strategy, try and customize your strategy to match the need of your top ten clients. This is because another ten customers like these in the long-term is the best way to profit as a business.
Setting Up Success-Orientated Revenue Targets
For many businesses, this is considered one of the most difficult areas of creating an effective sales strategy. Set the revenue targets too low, and it won't be a challenge. Set them too high and it will be impossible to meet them.
However, using the annual information from the reports we've spoken about above, setting realistic sales targets should be easy. Like we said before, organizing and gathering the specific data you need is incredibly helpful.
When setting these targets, bring your sales, marketing and production teams together. This is so you can see what they have to say so you can work together to set achievable targets. For more information on how to get clear and realistic targets, head over to Grammarix or My Writing Way.
Using Clear Positioning (Communicating Effectively)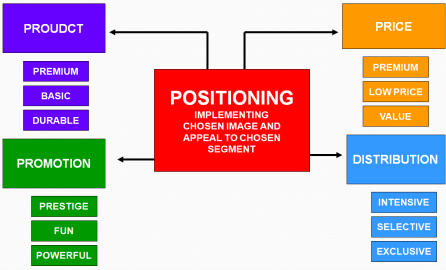 The sales strategy that you've created above should give you a clear indication of what you now need to do. Whether you're focusing on sales, marketing or production, or all three, bring this information together to give yourself a clear idea of your 'company positioning'.
However, this is something you'll need to do yourself.
All the departments we mentioned above will need to work together on creating actionable plans. This can help you to communicate with new and existing customers that complement each other.
With everybody in your business clear on the position that the company is in, they'll be minimal room for error. When trying to communicate information with your employees effectively, try using writing services like Big Assignments (as recommended by Best Australian Writers) or Assignment Help. This will be able to help you develop informative guides for your business to use.
Developing an Action Plan
Now it's time to bring everything together into one complete action plan that your company can follow. Typically, sales reps are sent into work having to organise their own priorities and their own daily targets.
However, if, as a company, you set up a well-organised action plan, sales funnel and complete process that they can follow. They'll then be able to draw all their focus on completing their jobs to the best of their abilities.
With all the information that we've gathered about, you should know how much revenue your business is looking to bring in and which kind of client it's going to come from.
You should also be able to generate and create a complete sales funnel that your reps can follow.  When creating this action plan, try using a professional writing service like Resumention or Ox Essays (as recommended by Best British Essays) to do so in a professional format.
Bringing the Team Onboard
You can bring your sales reps together to formulate this funnel or allow them to set up their own. However, knowing exactly how much revenue they are supposed to bring is enough for them to start creating their own sales ideas and techniques.
Within each sales funnel, you'll need to ensure that each rep has their own individual revenue target to aim towards. Additionally, they'll want an idea of the total number of sales this equals and how many client interactions this equals. You'll also need to know what time period this needs to be achieved in.
Within each sales funnel, make sure that each rep has their own individual revenue target to aim towards.
Click To Tweet
Ask your sales reps these kinds of questions so they can set it up themselves. This way, they won't miss out any important details in their funnels. Then generate actionable plans and timescales for your reps to work from.
Setting up your action plan can take time, especially when collecting all the information you need from a large volume of employees. If this is the case, you can try outsourcing some of your tasks. This will allow you time to focus on the important aspects of building your plan. This article featured in the HuffingtonPost details some services you can outsource to, such as content marketing.
Conclusion
These are the seven steps you need to take to create an actionable and complete marketing and sales strategy.
In the end, everybody should have a complete idea of what they need to do during a certain timescale. This will help you to achieve your goals which come together to help your company complete their goals and targets.