What is Sales Prospecting?
Sales prospecting is the process of finding and engaging with qualified potential customers. These are people who can possibly buy your products. The goal is to expand your customer base and boost your potential for more closed sales.
Sales prospecting methods
Salespeople use different sales prospecting methods. The traditional approach to finding new leads is outbound marketing, which is when you go around knocking on doors and asking people if they have a need for what you are selling.
As you can imagine, this prospecting method is hard and produces very few qualified leads since you are prospecting people who have not shown they are interested in your product. This is why marketers now prefer to use the opposite approach, which is inbound marketing.
With inbound marketing, you are targeting people who engaged with you in some way. Either by filling out a contact form on your website, downloading an ebook, or joining your email list. These people are more likely to be warm leads. So are people you reach through social media outreach, referrals, and your networking activities.
What is the difference between leads and prospects?
A sales prospect is a lead that has communicated with you as a signal that they are interested in what you are selling. With a lead, your communication is one-way, while with a prospect the communication is now two-way and can now be called engagement.
A lead is a potential customer that fits your ideal customer profile. You have their contact information, but they may, or may not, have expressed interest in your company, products, or services. Once you qualify leads and they have engaged with you, they become prospects.
A sales prospect can then become an opportunity as they move through your sales pipeline.
Why Your Business Needs Sales Prospecting
Without prospects, your business isn't going anywhere. If you don't carry out a thorough sales prospecting process, you don't know which leads are worth your time. You end up wasting resources on leads that aren't likely to convert into paying customers.
Here are three benefits that reinforce the importance of sales prospecting:
1

Fills your pipeline with qualified potential customers
Business prospecting is your business's lifeline. It's how you guarantee your sales and your business as a going concern.
If you don't have a method or strategy to fill your pipeline with people who can buy from you, the salespeople in your company are going to struggle to meet their quota.
With a pipeline, you can determine what has been achieved, what's the process like, and who exactly you're targeting. The first step is always the hardest, so start small and work from there. Understand your target market, build your buyer personas, and commit to your KPIs.
2

Increases productivity
With a database of qualified leads, your sales team can focus on accounts that matter because they already know the people who are most likely to convert. They can concentrate on profitable leads instead of chasing after suspects.
Knowing the lead you want to contact fits the ideal buyer persona energizes you and gives you the motivation to continue even when your efforts don't seem to be bringing you the results you desire.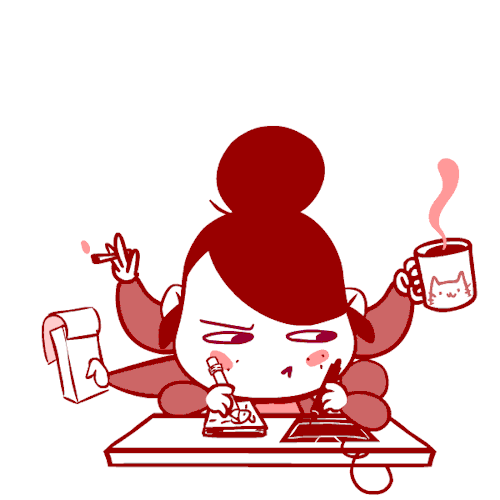 3

Gives you competitive insights
These days, it's almost impossible to be the only option in your market. Competition is everywhere. The research you do as part of your sales prospecting surfaces new insights about the level of competition you face 
And as much as you want to keep those competitors off your grid, you still need to know the brands your prospects are considering. With the insights from your prospects, you'll know how exactly you can showcase your products and services.
With that said, let's get prospecting:
15 Sales Prospecting Techniques That Will Blow Your Quota Away
There are tons of sales prospecting techniques on the market. But not all of them are effective – some are now outdated while others require more resources than you have. Today, I'll walk you through the 15 proven sales prospecting techniques that can be applied to most industries.
Feel free to experiment with these methods to see which ones work best.
1

Understand buyer psychology
Every organization has that one prospecting rock star, and you know what their secret is?
They understand buyer psychology.
People are motivated by pain and pleasure – find out what your customer views as the driving force between both of these and play them up. Here are other ways of leveraging buyer psychology to find more prospects:
Appeal to the sense of novelty
Ever notice that one year's model of a vehicle isn't all that different from the next and yet people can't wait to upgrade? Buyers are motivated by novelty.
If you tell them you are going to do something, they want to know what is motivating you. They want to know what the catch s.
Storytelling motivates buyers
When we tell stories to our sales prospects, we are bringing more senses into the decision-making process, something that more readily motivates the sale.
Once your sales prospects become curious about you, they will more likely open emails, answer calls, and ultimately become a customer.
Marketers and salespeople have taken social proof to a whole new level. No longer do our prospects listen to us, but they listen to what their peers say about us. Use social proof in your email prospecting whenever possible.
Thinking once again about buyer psychology, your buyer will, of course, want the question "what's in it for me?" to be answered first and foremost.
This is why your unique selling proposition (USP) is one of the most vital tools you can use in an effective prospecting email.
If you've been working with your company for any length of time, you probably already have a pretty good grasp of your USP. But the question is, how are you communicating this to your prospects?
3

Find leads who are already spending money
Typical email prospecting goes something like this – search for relevant industry professionals, reach out and then reach out again.
That's all fine and good but how do you know if the company has the money to pay for you to accommodate their needs?
Take a look at sales prospects who are spending money in other areas of company improvement. Are they serious about doing what it takes to grow and increase their capital?
Pro Tip: On
LeadFuze
, you can filter leads by ad spend as well as technologies that a company uses.

4

Use a script
You should always have a script prepared when talking with a prospect. This will help you use the right language and have an easier time responding to objections, as well as reduce any awkward pauses.
Using a script will also ensure your conversation with the prospect doesn't go off-track and that you guide the prospect into making the purchase.
Note that using a script doesn't mean reciting everything that's written in it verbatim. Adapt and personalize your script for each prospect.
Want to scale your sales prospecting? This next technique is critical:
5

Take advantage of

marketing
and sales automation
You don't have to do your sales prospecting manually in today's day and age.
Take advantage of marketing and sales automation solutions like YesWare and Autoklose. Automate follow-ups, lead nurturing campaigns, and anything else that can help you prospect more effectively.
This next technique can position you as a mentor and trusted advisor and make your task much easier when prospecting for sales leads:
6

Educate instead of trying to sell
Don't go into a call or meeting with the attitude that you're solely looking to make a sale. You should try to genuinely help the prospect solve their issues and pain points.
One way of doing this is educating your prospects on their issues and the potential solutions they might want to try. Provide them with content that discusses their specific pain points.
This content can be in the form of blog posts, ebooks, white papers, or any other medium your prospect enjoys using to consume content.
Apart from helping your prospects, producing industry-related content will also establish your company as an authority and thought leader in your industry.
Educating your prospects and being supportive of their goals will give you the best chance of closing them.
7

Try using video
Video has been rising in popularity as both a marketing and a sales tool in recent years.
70% of B2B buyers state that they watch one or more videos during their buying process, with 60% considering video sharing platforms such as YouTube and Vimeo to be important when making a purchasing decision.
You can create educational videos on topics that are relevant to your prospects, or even personalized videos where you address the prospect directly, discuss their specific pain points, and offer potential solutions.
This next one is less of a sales prospecting technique than it is a tip to perfect your prospecting scripts: 
8

Record yourself on your next sales call
This is a great way to improve your prospecting. If you don't know why you are getting poor results, try recording your cold calls and see how you can improve your sales pitch.
Try playing it back and even getting feedback from your sales team.
Creating a script is a great way to improve upon your prospecting. It's easy to get stuck when you don't have a road map to rely on.
9

Establish alliances with non-competing competitors
This one may have you scratching your head but by collaborating with competitors (who aren't directly competing with you) you can branch out your potential prospects.
If your business is largely limited to a local market, try creating events and promotions with those just outside your normal customer base.
Also, keep this in mind. When was the last time your enemies sent business your way? Never, right?
Keeping other similar businesses friendly with you greatly increases your chance of referrals. If you are offering slightly different products or services, teaming up can greatly expand your customer base. It may not work for your company, but it is certainly a prospecting technique to keep in your toolbox.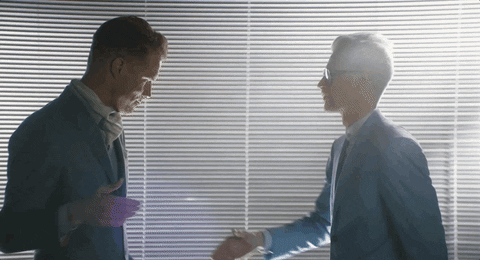 A pro sales prospecting tip is to put your most loyal customers to work for you:
10

Ask for referrals
As much as 91% of B2B buyers are heavily influenced by word-of-mouth recommendations. However, only 40% of salespeople ask customers for referrals.
Ask your brand's satisfied customers if they know anyone else that could benefit from your products or services. If they do, politely request that they introduce you to them.
Make it easy for your customers to refer you by offering them an email script they can use to introduce you to referrals. Once customers send referrals your way, make sure to thank them with an email or a handwritten letter.
Getting recommended by your customers will help you establish trust and have an easier time converting prospects. So make sure to develop a system of asking your existing customers for referrals.
11

Observe your competition
You can learn a ton about the shortcomings of your own prospecting and lead generation process by taking a look at your competition.
How are they handling their social accounts? What information are they providing their clients with? To remain relative and competitive in your market, you need to look to your competition and trump their initiatives.
12

Remember to follow up
Instead of giving up on your first try, you should perform a follow up with all your prospects. Try to provide them with additional value with each follow-up you make – don't follow up just for the sake of following up.
One way of doing this is by sending them a follow-up email with valuable information related to their industry or pain points in the form of a blog post, ebook, case study, or white paper.
Remember that you don't have to follow up the same way you did in your initial outreach. If you emailed the prospect when you first reached out to them, try following up by calling them on the phone or leaving a voicemail message.
Reaching out to prospects through multiple channels will increase your chances of getting their attention and receiving a reply.
Finally, make sure to let prospects know what they need to do to move on to the next step of the process.
13

Get active on Q&A forums
Let's look at it this way: Your prospects want to know that your brand can be trusted, and that you're worth listening to.
Therefore, offering genuine expertise in your subject area can most likely make people pay attention.
However, you can't do this by simply waiting for an opportunity. You have to make the opportunity yourself.
One of the most effective ways is by getting involved in Q&A forums like Moz Community and Quora. But of course, the forum site you choose still depends on the industry you're in.
If prospects see you're active in providing value on forums, it would be easier to convert them.
14

Use events to your advantage
You might think that marketing events are no longer relevant. But you may want to think again.
It's still effective in prospecting for clients, especially in the B2B industry.
It can provide you access to many people with similar interests. And they can be prospects — and eventually become profitable customers.
But of course, you have to make sure you plan your every move.
15

Block out market prospection time
Can you remember your routine back in college? You know, when you had an exam coming and you had to prepare to ensure you'd pass.
Typically, you'd block out a chunk of time in your schedule and dedicate it to studying. By doing that, you can improve your focus.
You can also apply that technique in sales prospecting. You should make time for it to boost your sales.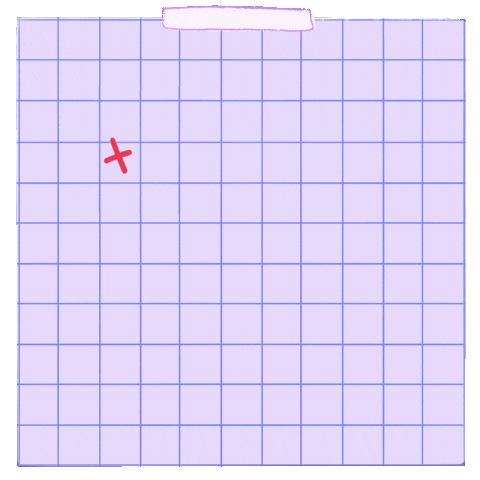 4 Sales Prospecting Tools to Increase Sales
To ensure your success, you'd need the help of various sales prospecting tools. You can use one or mix and match them. Your call!
Here are some effective prospecting tools you can use:
1

LeadFuze
With LeadFuze, anyone can find 500+ million qualified B2B contacts and 10+ million companies in a matter of minutes. The tool can help you search for people within your target market and collect their contact information.
Then, you can automatically sync your contacts to your email and communication tools to send automated outreach emails.
You can search and find qualified leads based on:
The industry you'd like to target

Size of the average company you'd like to see

Roles of contacts you'd like to target

Geographic data

Software being used

Ad budgets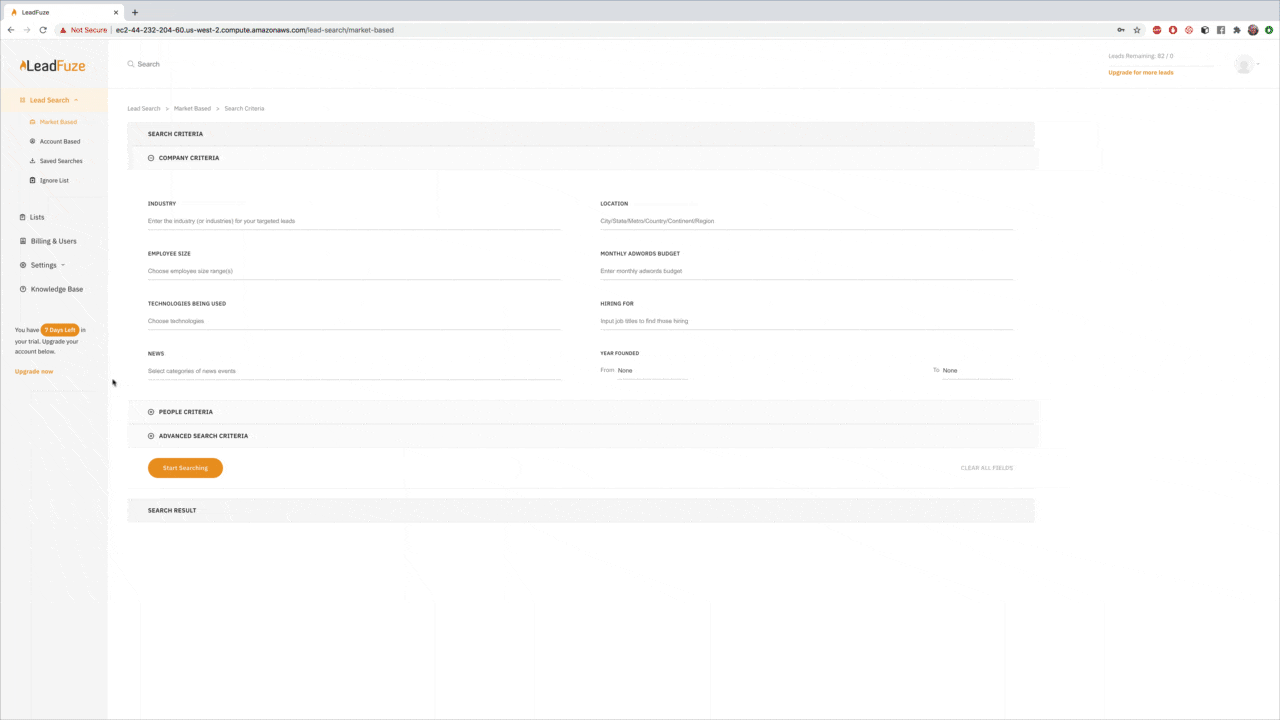 After your search yields high-quality contact data like names, emails, phone numbers, and social profiles, it's time to see the full power of LeadFuze.
You can use Fuzebot to automatically send your leads to outreach tools like Mailshake, Close, dux-soup, and more.
2

Twitter
Yes, Twitter is a social media channel, but it's also a free prospecting tool to use in identifying the things your prospects think are important.
This social media platform has over 300 million users, which means it can be hard to find people who fit your criteria.
Fortunately, Twitter has a built-in search option that allows you to search for keywords or hashtags that your target market would usually use. On the search results, identify those people who match your ideal customer profile and follow them.
You can then show your support by clicking on the "favorite" or "retweet" button. Or maybe you can start a conversation with them.
It can allow you to reach out to your target market and adjust your pitch according to the needs and interests they're showing.
3

FlippingBook
FlippingBook offers a unique and engaging way to capture potential clients' attention and deliver compelling content. By converting traditional static documents, such as sales brochures, pitches, or business proposals, into interactive and dynamic flipbooks, FlippingBook transforms the sales process.
With flipbooks, you can enrich your content with videos, links, GIFs, and other interactive elements to showcase your products or services at their best. Such a format will engage your prospects and catch their attention.
What's more, FlippingBook provides you with built-in stats, so you can learn how the audience interacts with your content, what pages are the most interesting, and other valuable insights.

4

Datanyze
Datanyze offers company and contact data for companies of any size. It has 48 million direct dial numbers and 84 million email addresses.
This means finding your next customer would be a lot easier. It gives you information like the current tools the company is using and their tech maturity. The data can aid you in your first cold conversation with your prospect.
Most importantly, this sales prospecting tool can give you updates on companies that have stopped using the solution of a competing technology.
You can then connect with those prospects and offer them your solution while they're still on the market looking for a better offer.
Keen to put these sales prospecting techniques and tips to use? Here is what an actual sales prospecting campaign looks like:
How to Start Sales Prospecting in 5 Steps
Not sure where to start on the sales prospecting method? Well, let me help you with that.
Here are the five sales prospecting steps to use to boost your sales:
1

Research and prioritize prospects
The first thing you need to do when looking to start sales prospecting is to conduct extensive research on your prospects to determine if they're a good fit for your products or services.
You'll want to find out if the prospect falls within your target buyer personas' demographics, industry, and company size.
This allows you to prioritize prospects based on how good a fit they are, as well as their potential lifetime value.
Additionally, try to find out the prospects' budget limitations and time constraints before getting on an exploratory call.
While you won't be able to find this information on all your prospects, you'll still be able to eliminate some prospects who don't have the bandwidth to take you up on your offer.
Take all the above into consideration when prioritizing prospects, and give priority to those that are the most likely to convert, as well as those that represent the highest opportunity value.
2

Identify key stakeholders
Going further, you'll need to identify key stakeholders, including decision-makers and influencers.
Don't underestimate the importance of company influencers – they might not have the final say in whether the company will do business with you or not, but they can often become your biggest internal advocates.
Getting influencers to understand the value of your product can result in them making a compelling case regarding your offering to decision-makers before your sales team even gets a chance to talk to the people in charge.
3

Prepare for outreach
All the information you've gathered on your prospects will help you personalize your outreach and enable you to create the perfect pitch for each specific prospect.
To prepare for outreach, you'll also want to find out what your prospects care about the most by looking at their website and social media profiles and seeing what they post about most frequently.
This way, you can personalize your cold email template according to your prospects' interests.
Once you gain a better understanding of the prospect, you'll need to find a reason to connect. Look for any mutual connections or trigger events that could help you have an easier time connecting with the prospect.
4

Reach out to the prospect
Once you're ready, reach out to your prospect. Make sure to tailor your outreach to the prospect and their company, as well as their particular industry and goals.
No matter how you decide to reach out to the prospect, you'll want to personalize your message by referencing a specific problem or issue that's relevant to the prospect.
You should also strive to genuinely help the prospect, instead of simply trying to push your product or service. No one likes being sold to, so don't make the prospect feel like you're only interested in getting their business.
During your conversation with the prospect, make sure to fully qualify them and determine if they're a good fit for your product or service.
For a prospect to be a good fit, your offering needs to align with their specific needs and use cases. They also need to align with your target buyer persona and have a potential lifetime value that's big enough to justify you working with them.
If all of these conditions have been met, you'll know that you've found a good fit.
5

Analyze your results
Finally, you should analyze your conversation with the prospect and see if there's anything you could have done better, regardless of whether you closed the prospect or not.
Think about how you uncovered the prospect's challenges. Did you help them create well-defined goals, determined their budget, and helped them understand what kind of results they could get with your product or service?
Consider all the above and try to improve your approach before you talk to the next prospect.
BONUS TIP: Show Me You Know Me (SMYKM)
This tip was provided by Samantha McKenna of Sam Sales Consulting:
This is one of THE easiest ways to stand out as a seller, especially in B2B sales. Executives far and wide are telling you that they will respond to personalized messaging that actually made an effort, so your time is well spent here. Look up one of three things – something about the person, the company or the vertical – and use that in your subject line. For example, if you were reaching out to me, things like "private channel' record growth + military spouses" or "Nickelodeon + Speeding Tickets" would work just as well. The first is focused on SMYKM of our company and the second of me as an individual.
5 Sales Prospecting Email Templates
When you reach out to a prospect for the very first time, you have to do it right. You don't get a second chance at first impressions.
These sales prospecting email templates can give you a head start. Feel free to try them!
1

Connecting with a referral
Earlier I mentioned the importance of referrals. When you've successfully asked someone for a referral, it's time to take advantage of the situation by sending an introductory email.
Hi [Name],
[Name of mutual connection] gave me your details and recommended I reach out to you. I work at [company name] – we've helped [mutual connection] to [goal/solution].
I believe [product/solution] could do the same thing for you. It can:
Are you available for a 15-minute call at [time and date] to find out more?
Best,
Sig
2

Reference a company announcement
Coming prepared always has its advantages. Let your prospects know you've done your homework.
[First name],
Your latest announcement this week about [news] got me thinking.
I found an article on [related topic] that may be useful to you as your company progresses.
Here's the link to read it: [article link]
Are you currently working on improving [related business value]? I have some more insight to share that could be valuable.
Hope you find this article helpful.
Best,
Sig
3

Offering advice and insight
This is your first time reaching out, so make sure it won't be the last time your prospects would be opening your email. Make sure it's worth reading by adding genuine value.
Hi [first name],
In working with [job title/s], and one of the key issues they're struggling with is [key issue].
This past year we helped numerous companies to [business driver], resulting [money saved, revenue added, productivity increases].
A strategy we've seen a lot of success with is [key strategy]. Based on what I know about your business, here are a few ways you could put that strategy into action:
Does that sound similar to past challenges you've faced? I have some ideas that might help.
All the best,
Sig
4

Respond to a social media post with advice
Let your prospects know that you're interested in what they have to say by responding to their social media posts. And of course, giving value should always be on the cards.
It's a great way to let them know that you're an expert in that certain subject area.
Hey [first name],
I saw that you recently posted a question on LinkedIn about how to achieve [business value] for your company.
How, if at all, would you like to improve your strategy? I've found that [solution] has been successful for others.
Here's a few examples of what other companies I've worked with in the past have done that might be helpful to you:
Have you tried any of these strategies in the past? I have some more ideas for how we can help.
Best,
Sig
5

Reference a piece of content
Always do your research. When they know you've read their content, they might be willing to stop and listen to what you have to say.
Hi [first name],
I recently read your recent ebook/article about [insert title/topic]. It was interesting how you mentioned [something interesting about the article], and I've already forwarded it to others in my network.
That got me thinking that you might appreciate this piece that we wrote on a similar topic: [insert your content].
I'd love to hear your thoughts on the subject. Are you available for a 10-minute call at [time and date]?
All the best,
Sig
Conclusion – How to Prospect for Sales Leads
Sales prospecting doesn't always have to be stressful for both your sales team and your prospects. To make it easier, you can adapt and experiment with the different sales prospecting techniques, tips, and strategies we have discussed.
From the 15 techniques and tips we have shared, you should be able to find a few that fit your business. As well as those techniques, we also shared the step-by-step process for how you carry out a sales prospecting campaign with the sales prospecting email templates to use so you have everything you need to prospect efficiently and effectively.
We have no doubt that with this sales prospecting plan of action, you will be filling your sales pipeline with qualified potential customers and smashing your quotas in no time at all.
Editors Note:
Want to help contribute to future articles? Have data-backed and tactical advice to share? I'd love to hear from you!
We have over 60,000 monthly readers that would love to see it! Contact us and let's discuss your ideas!