What Makes a Great Sales Follow-Up Email Subject Line?
Let's face it: your prospects aren't interested in engaging with a boring follow-up email subject line. They want something interesting — not boring descriptions or summaries of your offer.
Here are two qualities that make a great sales follow-up email subject line:
1

Benefit

Be specific with what your prospects can gain by opening your email.

For instance, you're offering a new legal way that can potentially boost your recipients' profit by 30% if they read your email. In the follow-up email subject line, you should emphasize "30% increase in profits."

(Image Source: Newoldstamp)
2

Curiosity

Make them want to find out more. But make sure you don't use false curiosity. Once you do, they won't trust you and mark your emails as spam.

Your email body should be consistent with what's written on your customer follow-up subject line.
When to Send Follow-Up Emails to Prospects
A follow-up email should be sent within three days. But if you're planning to send multiple follow-ups, you should extend the wait period after each follow-up email you send.
Steli Efti of Close CRM suggests this schedule of follow-ups:
Day 1: Follow-up #1
Day 3: Follow-up #2
Day 7: Follow-up #3
Day 14: Follow-up #4
Day 28: Follow-up #5
If you're going to send the 6th follow-up email, you should do it a month after you sent the 5th email.
As you can see, the waiting period increases after each follow-up. This is to give prospects enough time to make a decision or change their mind.
Your recipients receive dozens of similar emails every day. So make sure you've established prior contact before sending an email, so they'd prioritize your email.
Also, take note that despite the effectiveness of the above-given schedule, it's always best to experiment and find a schedule that works best for you and your target audience.
You can start by using Steli's suggested schedules and slowly transition to your own schedule after performing A/B testing.
9 Tips to Apply When Writing a Follow-Up Email Subject Line
You must capture your recipient's interest without coming across as overly aggressive when writing a follow-up email subject line. Writing a compelling subject line can increase the likelihood that your email will be opened and read. 
Here are some of the best customer follow-up subject line practices you should keep in mind before sending your next follow-up messages:
1

Offer value

Don't make it seem as if you're sending a follow-up email just for the sake of following up with a prospect.

Use the follow-up email to offer something of value to your clients, such as an e-book, case study, or a free audit.

Sending your prospects something they need might be just the thing that will push them to reply to your email.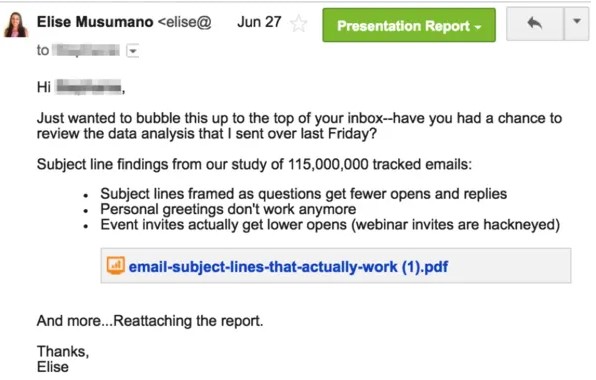 (Image Source: Yesware)
2

Keep it short

No one likes reading long emails. Keep your follow-ups relatively short. One or two sentences should be enough to grab prospects' attention and compel them to reply.

56% of your recipients open emails on their mobile phones. So, chances are, a lengthy sales follow-up email subject line will get cut off.
3

Use a call-to-action

You must let prospects know what you want them to do after reading your email. Do you want them to schedule a meeting, book a demo, or something else? Use a call-to-action to let them know what they need to do to move on to the next stage.
4

Consider Friction Points

Try to put yourself in your prospects' shoes. When you read the networking follow-up email subject line, would you be inclined to open the email?

If not, then what are the reasons why you wouldn't do so? Once you identify the issue, you can start addressing it properly.

Is the product or service too expensive? Offer discounts.

Focuses on the wrong pain point? Try switching it up.

Security concerns? Show them you can be trusted.

To identify these friction points, you should have a deep understanding of your target audience by creating a detailed buyer persona.
5

Use Your Real Name

Your recipients tend to respond to people, not departments. Therefore, using your real name on your follow-up email subject line sales or the sender field is a great step.

Use that similar name on each follow-up email you send. When your prospects see that, they'd feel they're interacting with an actual person, not a bot or spam.
6

Personalize

The key to writing a successful subject line for follow-up emails (and cold emails in general) is personalization. Personalized emails get higher open rates, increased click-through rates, and more conversions compared to non-personalized emails.

Improve the readability of the snippet. Allow yourself some time to customize, which is a brief piece of text that displays near the subject line in the recipient's inbox and provides them with a sneak peek at the rest of the email. 

Alternatively, you may write an introduction that contains the receiver's name, pose a thought-provoking question, or just write the first sentence or two of the actual email.

There are several ways you can personalize your follow-up email subject line. Here are a couple of ideas:
Find common interests — People have an easier time trusting those similar to them. You can use this to your advantage by finding interests that you share with the prospect and mentioning them in your follow-up email. Do some research on the prospect by checking their LinkedIn profile and other social media accounts to see if you have any shared interests before you go ahead and work with the networking follow-up email subject line.
Take advantage of mutual connections — If reaching out to a prospect directly didn't work, try utilizing a mutual connection. Ask a mutual acquaintance to send an email to your prospect and introduce you, or simply mention the mutual connection in your follow-up email.
7

Avoid "never-ending" subject lines

A short and informative subject line is more effective than a subject line that tries to tell the entire story.

The subject line for a follow-up email is supposed to be a teaser, not a summary!

Moreover, many entrepreneurs check their email on their smartphones, and the typical inbox reveals only about thirty characters.

So, try to keep it short and make your point in about seven to eight words.
8

Avoid subject lines which don't give a reason to read the email message

It is very important to write a follow-up email subject line that keeps the recipient interested in your email message.

Keep your email's subject line interesting. Do not use a subject line that sends out a lot of information about the substance of your email message.

Continue to pique your recipient's curiosity long enough for them to want to read your email rather than immediately forwarding it to their trash or spam bin.

Be reminded also that if your follow-up email subject line sales don't make a clear point, your email can easily end up in the spam or junk folder.
9

Avoid misleading subject lines

If you believe that the most important thing is to get your cold email opened, even if it means resorting to a misleading subject line — you are wrong.

There is nothing more disappointing than reading an email not related to the subject line.

Make sure it has anything to do with the content of your email. Avoid using a subject line that is deceptive and has nothing to do with the content of your email message.

It is possible that a deceptive subject line may not only upset your receiver, but it may also result in no answer or even a negative reaction.

Not getting the content mentioned in the subject line can be annoying for the recipient and your email will get a negative response — something that you want to avoid, right?
10

Maintain a relaxed and conversational tone

Instead of creating a subject line that comes off as aggressive or too sales-driven, use a pleasant and chatty tone that demonstrates your genuine interest in the topic matter.

Using this sort of sales follow-up email subject line improves the likelihood that the recipient will read it and reply.
9 Mistakes to Avoid When Sending Follow-Up Emails
In growing a business, you have to keep your sales pipeline full — like all the time, if possible.
To do so, you have to be consistent in following up with prospective clients. However, you may be killing your pipeline by doing these mistakes:
1

Not following up enough

When your prospects have initiated an interest, make sure you do enough follow-ups.

Conventional wisdom says you don't want to annoy your recipients, but the reality is, you're taking that part too far.
2

Following up too often

Sure, you need to follow-up enough like what I said earlier. However, that doesn't mean you send emails multiple times in one day or multiple emails for several days in a row.

You must give your prospective clients a chance to check their emails before trying them again in a few days.
3

Following up after they say "no"

When they say no, it's time to leave them alone.

However, make sure you received a definite "no" before moving on. Until then, keep sending good networking follow-up email subject line their way until they respond.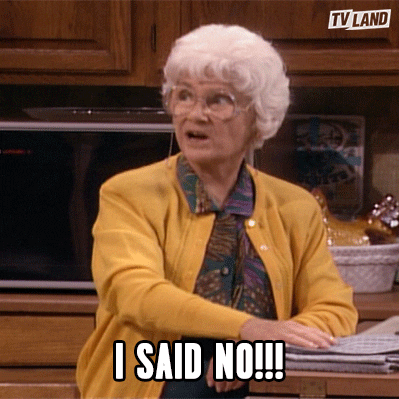 4

Sending a flash-based email with no option for text only

People usually read their emails on their mobile devices. And in most cases, flash-based emails won't load properly on smartphones and other mobile devices.

If you feel the need to send a Flash-centric email, make sure to give them an option to view it as text-only.

Or if possible, avoid this type of email format.
5

Sending mass, not-personalized emails

Doing enough research about your prospect is important, so you'd be able to send them personalized emails. At the very least, you should know their names.

Never address your prospective clients as "Dear Sir or Madam," "To whom it may concern," or any other variations.

Moreover, if you CC or BCC too many recipients in one email, most of your clients would push your message to the Spam folder — and you won't like that.

Because once that happens, your emails would never be opened or even responded to.

Good lead sources like LeadFuze will have the name of the person you're emailing.

The more you personalize your subject line, the more benefits you can reap. Good contact data is key.

If you need more leads, or you're looking for a source for freshly verified contact data, then I'd be remiss not to introduce you to LeadFuze!

LeadFuze is a software solution that helps you build lists of accurate leads automatically while integrating with sales outreach tools to allow you to contact those freshly verified leads.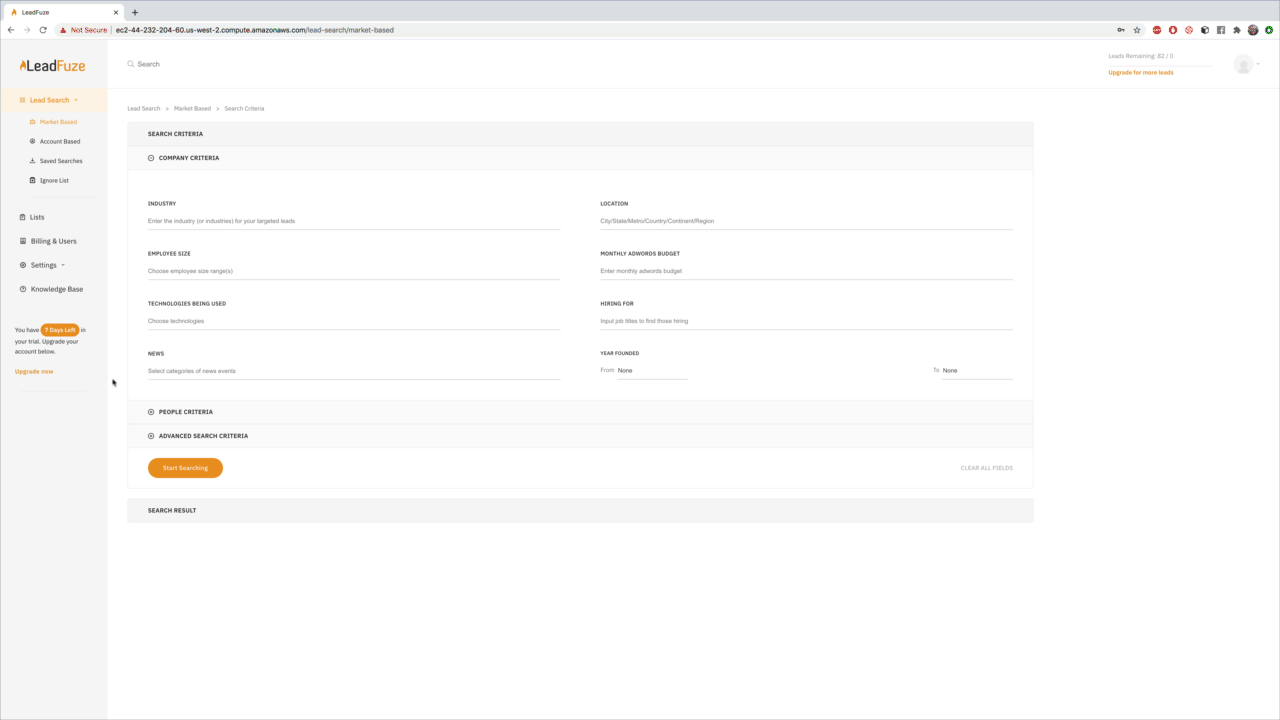 6

Sending the wrong email or the right email to the wrong person

Before hitting the send button, always check the address to ensure you're sending your email to the right person.

If you're using a mail merge client, double-check if your tags get properly replaced with the corresponding fields.

The best way to check this is by sending an email to your own email address via the merge client.
7

Bait and switch

This one can send your emails in the Spam folder in a blink of an eye.

It's not a great idea to trick your recipients into opening your emails by creating a misleading customer follow-up email subject line.

The body of the email should reflect what's written in your email subject line.
8

Writing a short novel in your email

The email text box is not your diary, so don't write long paragraphs.

Keep your emails brief and straightforward. Reserve your explanations about your offer on the phone or in face-to-face meetings.

They'd be considered hot leads at that point and will be interested to hear more about your product or service.
9

Finding and following every social media account they have

Sure, it's normal and acceptable to follow your prospect's social media profiles. But make sure you don't go beyond that!

If you feel like sharing an interesting article with them, feel free to do so. Take note that there's an art to social selling, and you should do your best not to overdo it.

Don't "like" or "retweet" every update they post. You'd be lucky if they don't notice, but that means you wasted your time trying to get noticed.

And if they did notice, they'd think you're creepy and a sort of stalker.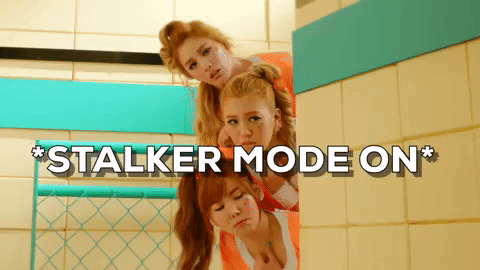 24 Sales Follow-Up Email Subject Line Examples
Your trade show follow-up email subject line is as important as your email's content. I mean, what's the use of an excellently written body if your prospects won't open your email in the first place?
Therefore, it's important to create attention-grabbing sales follow-up email subject lines for your follow-up emails.
Here is the best subject line for a follow-up email that you can use:
Catching up email subject lines
1

"Our next steps"

You can use this sales trade show follow-up email subject line after establishing the first connection. It's also good for re-engaging with prospects who've gone quiet.
2

You are not alone"

This one is intriguing. Make sure to include problems your recipient may be struggling with.
3

"10 mins- [date]?

Brief and to the point. Be sure to match this catching-up email subject line to your email body.
4

"[Prospect's Name], I thought you might like these blogs"

Mention their name in the subject line and fill the body with content you know they need.
5

"I'd love your feedback on that meeting"

If you recently had a meeting with one of your prospect's colleagues, it's time to ask them if they have any questions.
6

"I thought about what you said"

Addressing their concern can make them more curious. They'd be more willing to hear you out.
7

"What would it take?"

Rhetorical dialogues can compel your prospective clients to respond.
8

"X options to get started"

Include things that can kick off your relationships such as an upgrade opportunity, a phone call, or a content offer. Place them on bullet points.
9

"A 5-step plan for your busy week"

Since you already know their pain points, provide them actionable tips on how they can overcome those over the week.
10

"Here's that info I promised you"

Always end communication with several next steps, so you'd have a reason to follow up.
11

"I had this idea since we last spoke"

This subject line for the follow-up email forces them to recall your recent conversation and be interested in what your idea might be.
12

"Don't tell my boss"

Make them feel you're letting them in on a secret — that'd pique their interest!
13

"Here's what I'll do"

If you promise or offer them something, they'd be more prompted to open your email.
Follow-up email after no response subject line
14

"Do not open this email"

Reverse psychology — telling them not to do something would result in the opposite.
15

"Know this about [topic of interest]?"

Offer them a helpful statistic when you send a  or tip on a topic they're interested in when you send a follow-up email after no response to establish credibility.
16

"Permission to close your file?"

Using a breakup email subject line would oblige your prospects to move forward. Whether they reply or not, you'll know where they stand.
17

"If you change your mind about partnering with [Company Name]"

This can break up radio silence.
18

"3-weekend ideas for you"

Re-engage a high-value prospect by researching exciting things to do in their area this weekend.
19

"HBO Go password?"

If traditional sales follow-up email subject lines don't work, shake things up with a funny email subject line. Who knows? You might earn a second look.
20

"Should I stay or should I go?"

Another breakup email for a prospect you haven't heard from in a while.
21

"Where is the love?"

Put a smile on their faces with these kinds of out-of-the-ordinary follow-up email subject lines.
22

"Feeling blue? Like baby pandas?"

Baby pandas are adorable — and most of your prospects may agree. This subject line will get them to open your message, so ensure to put a cute panda GIF in the body.
23

"I love everything in this email"

Your recipients will find your email irresistible with this follow-up email title.
24

"Am I assuming correctly?"

If you don't get a reply, you can send them a quick note saying, "In most instances, when I don't get a response, it means this isn't your company's priority at the moment. Am I assuming correctly?"

Once you utilize these best subject lines for follow-up email examples, then you're sure to have good results. 
5 Follow-Up Email Title Templates to Copy
Here are some of our favorite follow-up email templates you can use as a starting point in drafting your next sales follow-up email.
1

Following up after voicemail

[Prospect's First Name],

I just tried calling you and left a voicemail.

I'd love to talk about [The Opportunity] with you.

Please call me at [Your Phone Number], or reply to this email when you get the chance.

Thank you!

[Your Name]
2

Finding a mutual fit

Hi [Prospect's First Name],

I tried getting in touch with you to see if there might be a mutual fit between our two companies.

If you're not interested or if there's another person I should follow up with, please let me know.

Would it make sense to invest 10 minutes to see if we're a good fit to work together? If not, can you recommend someone I could talk to?

Thanks,

[Your Name]
3

Suggested date and time follow-up

Hey [Prospect's First Name], can we get on a super quick call on [Day and Time]?

Cheers,

[Your Name]

PS: I thought you might consider this blog post interesting [Link]
4

Following up after an event

Hi [Prospect's First Name],

It was very nice meeting you at [Event]. I enjoyed talking with you about [Discussion Point].

I'd love to learn more about your role as [Prospect's Job Title] at [Prospect's Company Name], because of [Reason].

If you have time this week, let's [Follow-up action].

I'm usually free on [Day of the Week]. Does that work for you?

Looking forward to hearing from you!

Kind regards,

[Your Name]
5

Following up after not receiving payment

Hi [Prospect's First Name],

I hope you're having a great week.

I just wanted to follow up on the invoice I sent you on [Date].

I haven't received the payment yet, so I wanted to check if you received the invoice. Can you please check?

If you haven't received it, I'd be happy to resend it. Otherwise, I'm looking forward to receiving your payment this week.

Thanks!

Regards,

[Your Name]
3 Email Follow-Up Lessons to Learn From Experts
There is much expert advice you can read on the Web about boosting your sales process with an effective customer follow up email subject line and body.
Here are some of the best advice to utilize on your follow up email template:
1

Kevin J. Duncan — Treat prospects like real people

Kevin is Smart Blogger's Editor-in-Chief, and he's reminding everyone to treat their prospects like real people.

This means you have to make them feel they're more than just a number to you.

Show them how much you know about them — what they do and who they are. Once they feel like you care about them, you may start getting an increased response rate.
2

Nate Wright — Don't be desperate

Nate is from Inbox Attacks. He emphasizes that you shouldn't sound desperate in your emails, and avoid anything that might come out as desperation.

Avoid expressions like:
"If it's not too much trouble"
"I apologize for bothering you"
3

Gaetano Nino DiNardi — Prepare prospects for your follow-up email

According to Gaetano, the former VP of Marketing of Sales Hacker, it's important to inform prospects you'd be following up with them if you get no response.

This way, your emails won't come in as a surprise and increase your chances of getting a response.
Conclusion
Cold emailing prospects is a challenging feat in the sales process. So make sure you don't waste all your efforts and hard work by crafting a poor sales follow-up email subject line.
By being brief and consistent with your follow-ups, you'd be way ahead of the game!
Editors Note:
Want to help contribute to future articles? Have data-backed and tactical advice to share? I'd love to hear from you!
We have over 60,000 monthly readers that would love to see it! Contact us and let's discuss your ideas!