What Is Smarketing?
Smarketing is the process of using social media, mobile marketing, and other digital technologies to reach new or existing customers.
That sounds simple enough, but simple definitions often lead to long explanations.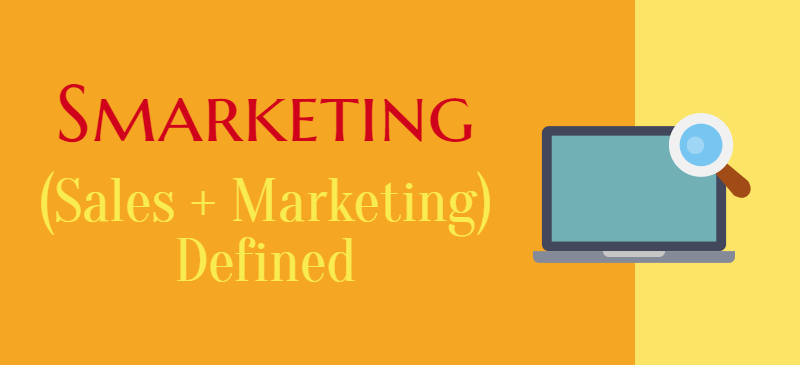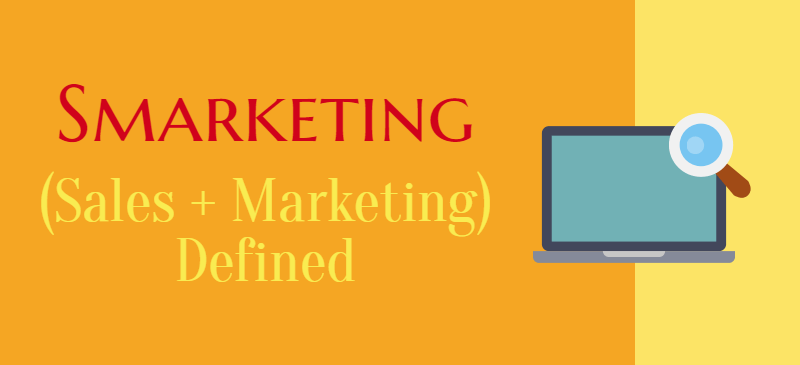 If you picture a pipeline with two sections of pipe. One is marketing and the other is sales. How well you connect and fuse those pipes together, the less likely it is for what is flowing through them to leak when they go from one piece of the pipe to the other.
Leads that have a rough transfer from marketing over to sales are more likely to leak (lose interest, get offended, get confused). That transition has many organizations losing money that they may not even know about.
You fix this by fuzing the two departments into one to the best of your ability.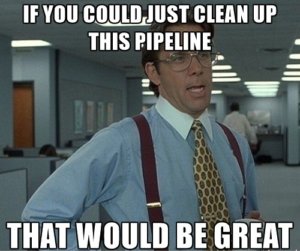 What Is the Objective of Smarketing?
The objective for s.marketing is similar to that of traditional marketing: it's all about driving sales by creating awareness and generating leads. But in contrast with more traditional methods, the goal here is generally not to convince potential customers to buy, but rather to get them on the phone so that they can be convinced by sales.
For instance, the goal of a banner ad might be to get people to visit your website, whereas the goal of a smarketing strategy is to drive leads that will then hopefully convert into sales.
Marketing techniques like SEO and email marketing have become more about generating qualified prospects than driving customers who are ready to buy.
A smarketer largely rely on lead generation tactics like email and content marketing.
6 Steps to Integrate Sales and Marketing
Here are six steps you can follow to successfully integrate sales and marketing for A and S marketing:
1

Agree on a common objective

Establishing shared objectives between departments will create synergies in how you plan your campaigns.

Doing this can help you generate longer-lasting and more profitable campaigns.

Sure, your team may not agree most of the time on the objectives, but it's important to have a common goal.

The more you can agree on the goals of your campaign, the better off everyone will be in achieving them.

You should never call it the "marketing pipeline" or the "sales funnel," it's the "shared marketing funnel."

In a shared marketing funnel, you're still going to have the same steps that are typically found in a traditional sales pipeline.

The difference is how they relate to one another and how your team interacts with each other on them.

Everyone has different responsibilities but can work together by utilizing their strengths for better outcomes.
2

Have strong communication

A successful relationship can only be reached if you're able to effectively communicate with one another.

When it comes to social media, people often make the mistake of assuming that because we can see what someone is talking about or posting on their timelines, they know all there is to know about them.

But just as in a personal relationship, you need to ask questions and truly listen to the answers in order for it to be a successful relationship.
3

Be empathetic

If you don't know what the other person is going through, it can be hard to offer empathy.

However, if we're able to put ourselves in someone else's shoes and imagine their feelings on a particular topic or situation, then we will have an idea of how they feel and thus make it easier to empathize with them.

As you may already know, sales reps have one of the highest-pressure jobs in the world.

No matter how much they try to break away from it, sales reps are still always thinking about their next sale and what will bring them closer to achieving their goals at work.

This is especially true when an inside customer has just walked into a store without making any contact beforehand or even setting up an appointment with one of the reps.

If you're in sales, then chances are that this scenario has happened to you before and it can be a difficult situation to handle.

So, it's important that the sales and marketing team understand each other's hardships on the job and work together to create a better customer experience for everyone.
4

Stick together when times are tough

Developing a good relationship between sales and marketing is easy, especially when things are going well.

But what happens during tough times?

If sales is going through a slump, for example, it can be tempting for marketing to get frustrated with the lack of interest and walk away.

But that's not an option when you have a customer in front of you who doesn't know what they want but still needs help finding their way around your store or online shop. Especially when they're already feeling a bit

So, during these tough times, it's more important than ever that the sales and marketing teams stick together to help navigate customers through whatever situation they need help with.
5

Develop common interests

Sales and marketing should come up with systematic ways of working together.

This could be as simple as agreeing on an acronym or phrase that will remind them to focus on the potential customer. It doesn't matter what it is, but if you're both thinking about how to help your customers then they'll have a chance of finding their way out from behind this stagnation and find more success again.

For instance, they can collaborate on important project milestones.

This is much more achievable than having some arbitrary goal like, 'every day, we will each make one sales call.'

If the team has a shared understanding of what an important project milestone looks and sounds like then they'll be able to work together in their own way on achieving it.

It's also worth noting that even if you're not a member of the team, you can still get involved.

For instance, if you offer consulting services or sell to businesses in your area then it's worth finding out what this milestone is and offering advice on how they might achieve it.

If they don't have time for that then maybe you could do some work for them in return.
6

Develop chemistry between the team leaders

Alignment starts with the leader of each team.

You want a shared understanding of what your goals are and how you plan to work together.

The more aligned the team leaders, the better their teams will perform.

I know some sales leaders may think they're paired with either an excellent CMO or a terrible one. And the latter may say the same to the former.

What if the two team leaders found out they're both struggling with a similar problem and asked for help?

If you work on it together, then maybe your CMO can find an answer. If not, at least he or she knows where to go next.

It's worth putting in the time now so that later any disagreements are easier to resolve.

Solving problems together is the key to being a successful team.

After all, what's more inspiring than watching your teammates succeed?
5 Smarketing Tools to Use
There are many smarketing tools out there you can use for the smarketing process, but here are some of our favorites:
1. Salesforce
Salesforce is a powerful customer relationship management (CRM) tool that helps to organize your leads and sales opportunities.
With this tool, you can help your sales and marketing team to share information about their prospects, build campaigns and take the next steps.
Some of Salesforce's key features are:
get a bird's eye view of your leads and opportunities
create campaigns from scratch or with templates to help you stay on top of your marketing strategy
schedule meetings, track email activity, and more
With Salesforce you'll be able to measure the ROI for all your efforts in one place that is accessible by everyone on your team.
2. LeadFuze
LeadFuze is a sales and marketing tool that helps you to create a winning workflow for your sales team.
It is an intuitive, mobile-friendly CRM that can be accessed from any device at any time and anywhere.
With LeadFuze you'll get insights about the success of every lead with their easy reporting system, so you can start closing more deals!
It is a data company that provides sales and marketing teams with insights into their customer base. It helps companies understand the people they're selling to, so they can sell better.
Its mission is simple—to make it easier for marketers and salespeople to do their jobs by providing them with the information they need at just the right time. It provides data on demographics, psychographics, interests, behaviors, and purchase intent.
That way you can stop guessing what your customers want and start giving them exactly what they need. And it got some great tools too!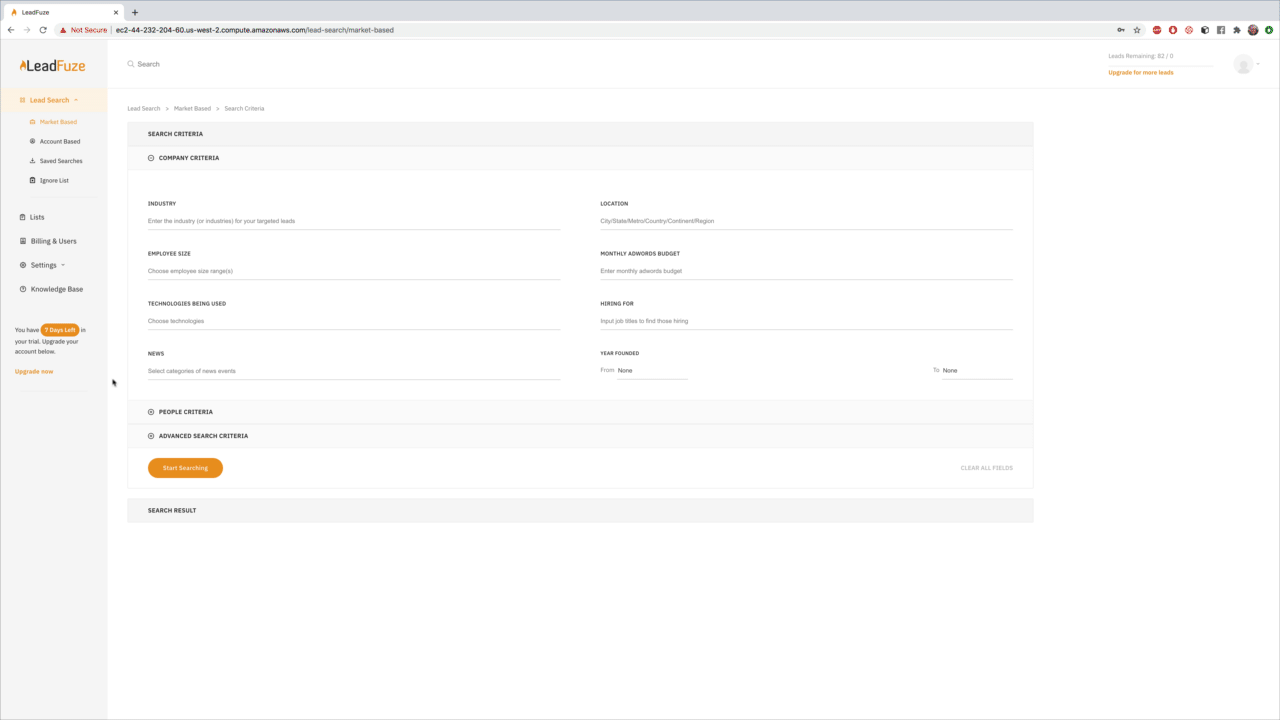 Some key features of LeadFuze are:
Easy to use interface that allows you a quick and easy view of your data
Email alerts for insightful marketing campaigns right in the inbox
Visualization tools like graphs, reports, heat maps, etc. which give an overview of the stats from your customer base with just one click
Customizable dashboard to keep track of your data and campaigns
Search field to find the information you need as quickly as possible.
3. Salesloft
Salesloft is an all-in-one sales and marketing software that helps you do your job better. With Salesloft, you can close more deals in less time with their easy reporting system, so you can start closing more deals!
It has the best lead tracking tools on the market for marketers to use. It offers a cloud-based solution with reliable data, and it's all at your fingertips.
Furthermore, it has some great integrations too! You can connect your CRM to Salesloft for easy tracking of deals, or you could send emails through Gmail with their tool. And the best part is that they offer a free trial so you can try them out risk-free before you buy!
Some key features of Salesloft are:
Easy reporting system
Cloud-based solution with reliable data
Great integrations
Free trial to try risk-free before you buy!
4. Dynamics 365 Sales
A tool that was designed by Microsoft to work with their productivity suite, Salesloft has grown immensely in popularity over the past few years. It offers a variety of tools and services for marketers at different levels: from entry-level marketing managers to seasoned professionals. The best part is you can try it out risk-free during your trial period!
They offer a variety of features:
Easy reporting system, with data stored in the cloud so it's always reliable and accessible. Data is immediately updated after any changes are made to your account. It also offers unlimited reports!
They're great at integrations – they have 15+ out-of-the-box integration with popular business tools and CRMs, as well as a custom API.
They offer an advanced email marketing solution that's spam-free by default, with the ability to split test subject lines for maximum open rates. You can also set up drip campaigns to follow your own lead nurturing process!
Their customer support is available 24/365 — they can't guarantee a response time, but it's always someone who knows the product.
5. Keap
Keap is a smart marketing platform that offers unlimited data storage with its cloud service. You can also get an advanced email campaign for free!
It can be used by your sales and marketing team to stay on top of leads and customer contacts.
Some key features of Keap are:
Find new leads
Connect with contacts across all your channels (i.e. email, social media)
Grow and nurture relationships for maximized ROI
Build customer loyalty through personalized services that suit their needs
Conclusion
Smarketing is a great way to save time and money on marketing activities.
The tips above can help you to start smarketing business systems for your company and get the best results.
Editors Note:
Want to help contribute to future articles? Have data-backed and tactical advice to share? I'd love to hear from you!
We have over 60,000 monthly readers that would love to see it! Contact us and let's discuss your ideas!