Business Development and Its Top 3 Skills
Business development is what most people don't think about when they hear the word sales. It's important to not only talk about how business development interacts with other departments but also why it has an impact on hiring new employees.
In this guide, I'll explain:
Business development definition
What skills are needed for business development?
I have been struggling with the best way to get my company's name out there. I'm not sure if I should hire a salesperson or promote it internally.
In my experience, there are a few best practices that I have found to work the most effective when it comes to sales and business development.
It is important to have a good Business Development plan.
---
Need Help Automating Your Sales Prospecting Process?
LeadFuze gives you all the data you need to find ideal leads, including full contact information.
Go through a variety of filters to zero in on the leads you want to reach. This is crazy specific, but you could find all the people that match the following: 
A company in the Financial Services or Banking industry
Who have more than 10 employees
That spend money on Adwords
Who use Hubspot
Who currently have job openings for marketing help
With the role of HR Manager
That has only been in this role for less than 1 year
Just to give you an idea. 😀
---
What Is Business Development?
Business development is the act of creating and implementing growth opportunities within (and between) organizations in a sustainable way. The term, however, can be interpreted differently depending on what type of company you are working for.
A Business Development Representative in a startup is often required to send out cold emails and do some outreach. In a big company, the responsibilities may be more varied – for example, they might conduct market analysis or new-market entry.
Different companies may have different goals, but in the end business developers are all trying to find new opportunities for growth.
It is important to provide growth opportunities for your employees. Growth can be defined as "new clients" or the chance of working on new projects and responsibilities that they wouldn't have had otherwise.
Getting new partners
Entering new markets
Developing new products
Marketing and business development are similar in that they both try to get the word out about a company's products or services. However, marketing is more focused on generating interest while BD focuses on turning that attention into actual sales.
What?s The Difference Between Marketing and Business Development?
When it comes to business development and marketing, the two are often hard to distinguish. This is because what defines a company's approach can vary greatly from one another; for example, some companies may consider their marketing efforts as primarily attracting new leads while others will look at them more in terms of customer acquisition.
In order to understand this better, let's explore it a little further.
Marketing Activities
Marketing is the face of your company. Its goal is to attract customers and it does this in three ways:
The Ideal Customer Profile (ICP) is a way to create an accurate customer profile that will help you better target your marketing and advertising.
It is important to be consistent with your brand and use different channels such as social media, website ads, etc. so that you are top of mind for the customer.
Give customers the information they need to make a decision about your organization, products, and offers.
If you have a B2C product, then your prospects will usually either call or make the purchase on their own.
For the rest of us, marketing is only a small part of our sales process. This is where business development comes into play.
What Does Business Development Do
One of the most important aspects of business development is forming strategic partnerships with other organizations in your target market. The primary goal should be to form these relationships.
In order to make a sale, I may need to develop personal relationships with the lead founder of the company. It can also mean leveraging current business connections and developing new markets in different geographic business development areas.
What Are The Business Development Skills Needed?
Working with the sales and marketing departments, BDRs need to have a blend of business development skills that include communication, business development knowledge.
1. Marketing Skills
Business development executives have a lot of overlap with marketing. They need to build relationships, market their brand, and compete against other companies for new business.
2. Communication Skills
Successful business development requires strong communication skills. It's hard to succeed without the ability to confidently and clearly communicate with prospects, clients, stakeholders? in short anyone you interact with.
3. Sales Skills
BDRs are usually given the same tasks as sales representatives, including prospecting and qualifying leads. They work closely with the rest of their team to move prospects along in the process.
It's not surprising that a BDR is like the CEO of his or her own company. They have to be quick and strategic when they're out competing for opportunities, just as an entrepreneur would in their work.
The responsibility of the first contact is to be able to provide valuable insight into what customers are looking for. This position can work well with other teams, especially sales because they're often responsible for picking up new opportunities.
Let's explore how sales and business development work together.
Business Development vs Sales
In the world of sales, there is a lot of confusion around what separates business development from other types. In fact, many people don't even know that this position exists at all.
It is a common misconception that business developers are just fancy names for sales reps. In reality, they have many more responsibilities than traditional salespeople.
When companies include business development in the sales team, it can create tension. Business development should be an individual contributor position to avoid misunderstandings and frustrations when revenue is involved.
I learned that salespeople need to be motivated by more than just money.
One of the business development activities examples is that a business developer might think that they can close deals in a short amount of time. But this is unrealistic because there are many reasons for it not to happen.
Salespeople are divided into two categories: business developers and closers. Business developers go after new opportunities, which take longer to close.
Business development is not sales. So don't expect your BDRs to close deals quickly, but they are the first line of defense for new customers.
One area where unrealistic expectations can arise is when managers who are new to Sales Development and Business Development see the two areas as similar. So let's look at 3 ways that they differ? what each contributes, how it works with other departments and some common misconceptions.
1. BDRs and SDRs work in different stages of the customer journey
My sales team is not just motivated by pay, but also commissions and bonuses. I had this idea that they would be happy with the high base salary plus commission rates because it's all about how much money you make at the end of a day week month. Turns out my assumptions were wrong.

In the business development team, a BDR's job is to find new leads, start a conversation with them about our product or service and then teach the customer about it.
Sales Reps and Account Executives are responsible for convincing qualified leads to buy the company's products or services. They turn these prospects into clients by qualifying them, which is making sure they're a good fit.
When I first began hiring salespeople, the assembly line was my model.
Business Developers are the people who find potential clients. Sales Reps and Account Executives close deals, generating revenue.
2. BDRs and SDRs perform different tasks
When I first began hiring salespeople, it took me a while to figure out what kind of tasks BDRs and SDRs should be performing. It turns out that they do different things because one works on the earlier stages of the funnel than the other.
Marketing is a powerful tool for lead generation, but it's not the only one. Business development can help bridge this gap and make sure that sales reps are getting all of their leads from marketing sources.
When business developers are looking for new customers, they usually have to talk with people who don't know them. That means that these entrepreneurs spend a lot of time talking on the phone.
Attending events
Connecting on social media
Launching new initiatives
Business development is the new marketing. It's no longer just about sales, but rather it's integrated with marketing and there are many aspects to this.
One of the main reasons that sales reps are so successful is because they work with warm leads, people who have already done some research and like their product. They spend most of their time looking for these types of prospects.
Doing demos, calls, or meetings
When I first began hiring salespeople, I just assumed pay along with commissions and bonuses would be enough sales motivation. However, people are not just motivated by pay.
To find customers, they have to convince them that their product is worth buying.
The two types of sales activities are business development and sales. What is a business development job? Business development is used to find new prospects, while the goal for a salesman is often more about understanding their needs.
The sales team is always looking for new and creative ways to generate leads. Sales reps use proven methods, such as face-to-face interactions with customers or cold calling prospects, to win them over.
3. BDRs and SDRs don't always align on their target
But they should!
In spite of their differences, business developers and sales reps both work in the same process. In order to reach a common goal fast, they need to align on one key element: ICPs or buyer personas.
When hiring a salesperson, the manager should consider who their target market is and what they need to offer in order for that person to buy. The same goes with leads: you want reps to be able willing enough to assess whether or not it's worth pursuing.
One thing that surprised me was the number of organizations that weren't clear about their target audience.
They may have a vague idea of who they should target, but that doesn't mean it's accurate. Without an Ideal Customer Profile or Buyer Persona in place, there is no way to accurately identify the best person for each sale opportunity.
If you are unsure of who to target with your business development, then it is best that you create a pipeline for leads that will not convert into paying customers. This creates frustration in the sales team.
The company's performance suffers because the new hires are not being successful.
If you want to boost your sales, take the time to understand who your ideal customer is. When I first started hiring salespeople, it was assumed that pay and commission would be enough motivation. However people are not just motivated by money – organizations get 68% more wins in sales when they can figure out their customers.
Even though there are many differences between business development and sales, the two departments have a tight relationship because they depend on each other.
How Can Business Development and Sales CollaborateTogether?
The goal of the sales team is to make your company successful. But, sometimes there are conflicts between these two teams which can prevent you from reaching this goal.
Here are some tips to help you increase performance by helping the two departments work together. They will also give your team a better chance of hitting their targets consistently.
In the past, companies have been led by their sales team and paid attention to marketing as a secondary concern. However, those who have aligned business development with customer retention initiatives have seen an increase of 36%.
I would like to share with you a list of 50 sales team-building activities that I compiled.
Here are 4 ways to help create a successful relationship between Sales and Business Development.
A business development job description is essential to clearly define the responsibilities of a salesperson.
Find out who your customer is, and what they want
When you are the owner of a business, it is important to meet with your employees on a regular basis. These meetings should be used for two purposes: To offer them guidance and direction in their work as well as make sure that they understand what needs to happen from an organizational standpoint.
The more we share and the better we listen, the easier it is to get feedback from others.
Linking bonuses to team performance is a way of incentivizing the group and making sure that everyone has an equal chance at earning it.
Let's dig in.
Clearly define what BDRs and SDRs do
Business developers and sales reps have a lot in common, which can make it difficult to tell them apart. This creates confusion as far as who is accountable for what.
If your sales reps and business developers don't know what the other is doing, you might have a problem with trust. And if one steps in to help when another should be there instead, they could miss something important.
When I began to know what is business development experience, I had a hard time because I was in charge of finding new leads and passing them on to my AE. The problem with this is that she thought I would be following up after the first email, but really it's her job.
As a result, I missed out on valuable leads and we lost money.
In order to solve this problem, I tried a daily stand-up meeting. But it didn't work because the meetings became routine and no one listened to them anymore.
My business partner and I developed a Standup 2.0 to help solve this problem.
We would take the day's tasks and list them out on a piece of paper.
Whenever one of us finished a task, the other had to cross it off our list.
It's so easy to set up this kind of system. If you have a team that works from home, they'll be able to see what everyone else is doing and it will increase accountability because there are no excuses for missing quotas. This also encourages the entire team to work hard and do their best.
Here's how you can do it:
Partner one business developer and one sales rep, then after a week switch up the partnerships. This will create new connections and is also fun.
Make the profiles of your ideal customers visible
It's crucial to understand your customer before you make decisions about who they are and what matters most to them. It can be costly if the wrong buyer persona is targeted, which means that even though you have a full pipeline of leads or customers, your company will not meet its revenue targets.
To get started, make sure you do research about your audience and create an ideal customer profile. This will give you a better idea of what kind of people to target for new clients or who would be interested in the products services that your company offers.
In order to make it work, you need to be willing and able to do the research. You also have to take care of making that information easily accessible for everyone.
If you can't find your persona card, it's of little help. Create a file and then print out the pictures that correspond to each customer type. Place them on desks or walls so employees know who they're working with.
You should have a way for your team to double-check the information in case they feel that there is any doubt.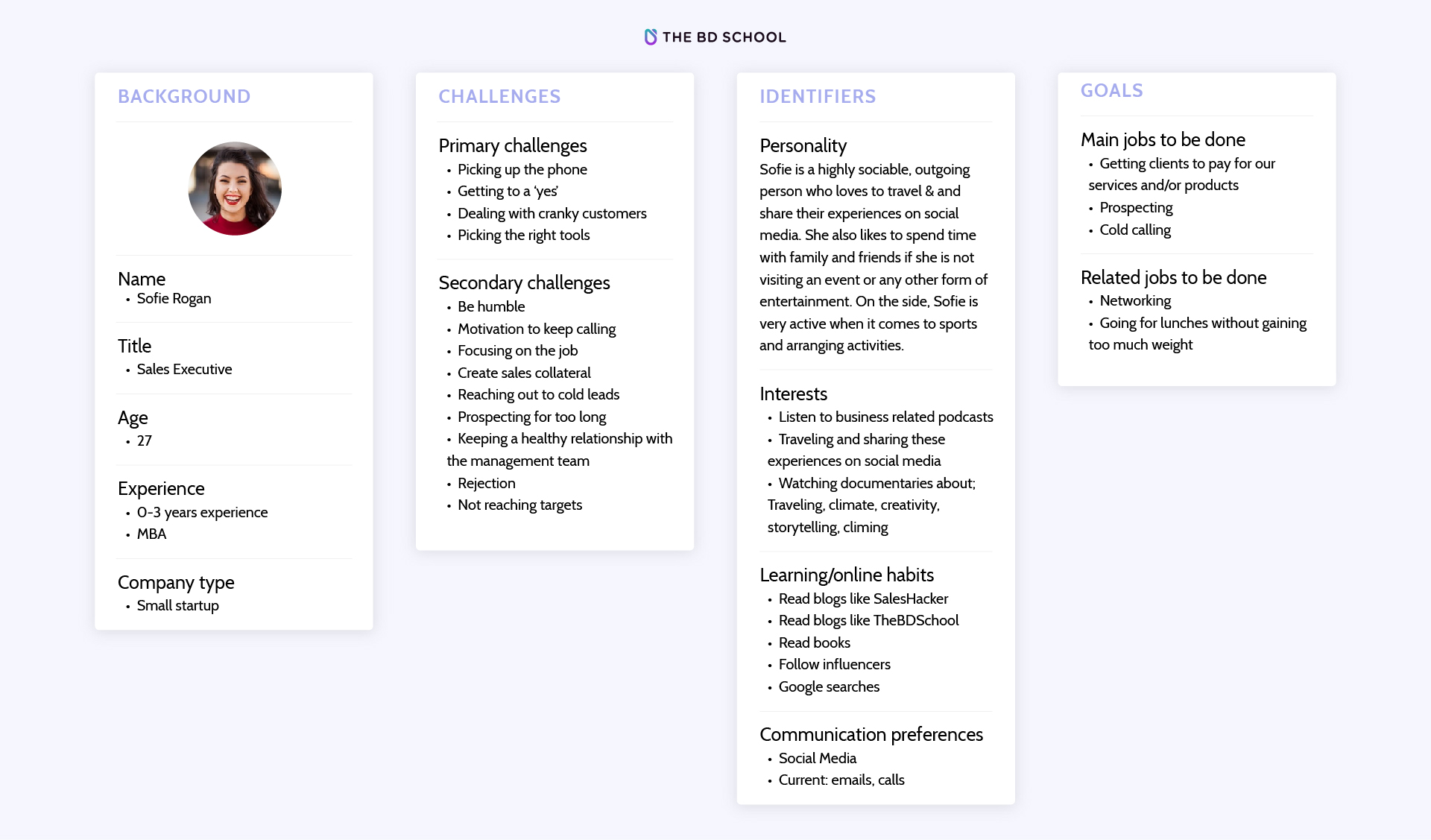 Organize regular meetings for alignment
I had a difficult time with AEs because they did not provide feedback on my leads. They considered their low quality and often wouldn't process the information.
Finding quality leads is not always easy, which is why feedback from customers and salespeople alike is essential to improving the quality level.
Stat about leads
To make sure that the customer service reps and salespeople are aligned, set up regular meetings to ensure they're on the same page.
When talking about a lead, it is important to have a clear understanding of what quality means.
Make sure to have a clear understanding of what success looks like for the company and how it will be measured
There are many approaches to lead generation, but you should choose the one that best suits your company.
This is a more effective way to motivate salespeople because it ensures that your company knows what its needs are and the potential buyers know why they should buy from you.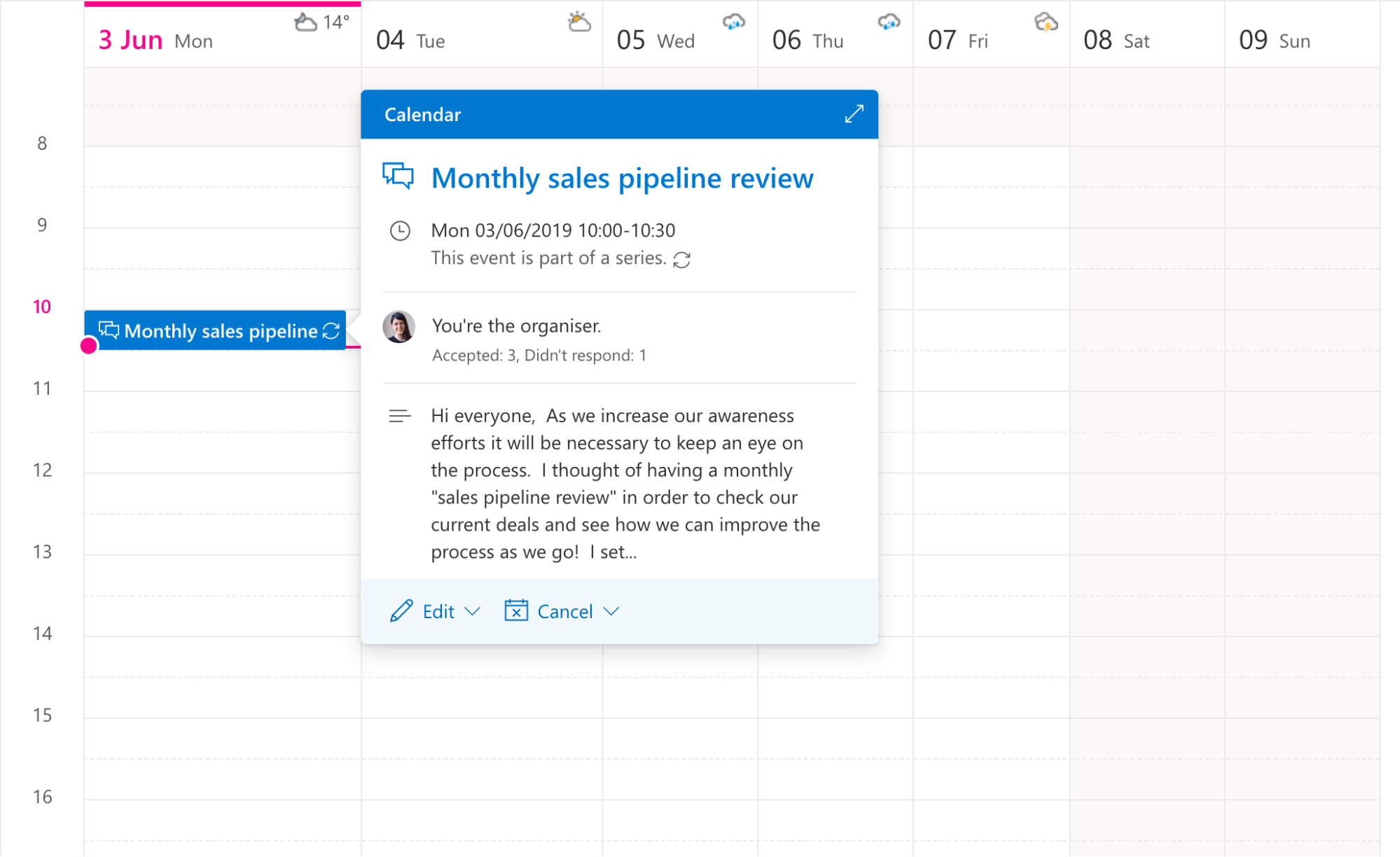 Create opportunities for experience sharing.
Working on a business development team has been the most eye-opening experience of my life. I've learned so much from it, and one activity that really helped was? A Day in the Life."
Every month, we swap the responsibilities of our BDRs and AEs to make sure that they both understand what each other does.
I would take on the role of my account executive and have them do mine. We would then share our experiences with each other at the end of the day.
I had never considered how my own management style impacted the people I managed until this exercise. It was an eye-opening business development experience that really helped me understand their challenges and recognize what kind of assistance they needed from me.
It is important to create a space for your team that will help them understand what it takes to be successful.
Associate a portion of the bonus with team performance
Your team may already have a competitive bonus system, but if it's based on the individual performance you're probably missing out.
Here's why?
Generally, the performance of Business Developers is measured by how many opportunities they generate while Sales Reps are evaluated on their revenue.
When I first began hiring salespeople, I just assumed pay along with commissions and bonuses would be enough. However, people are not just motivated by money. With my first salespeople, I made the mistake of constantly testing pay and commission structure because a paycheck is not the only thing that matters.
The solution?
When I first started hiring salespeople, I just assumed pay along with commissions and bonuses would be enough sales motivation. However, people are not just motivated by pay.
The Business Development Future
Business development is an important tool for business growth, but it's often overlooked. Part of the reason may be that people don't know what it really does. It helps with sales and marketing in a way similar to how research and development work together.
Business development is a role that has recently been coming to the forefront. Companies are investing in this position because it helps them stay ahead of competition and data scientists, which came out on top as one of the most desired emerging jobs.
And it makes sense?
Changes in customer behaviors have created a need for business development. Businesses now must find new ways to connect with customers, and the only person who is tasked with this responsibility is their business developer.
Business development needs to be paired with other programs, like sales training and business coaching.
The finance department needs to work closely with other departments in order to get the resources it needs and make things happen. In particular, sales are important because they are who turn business development into revenue.
In order to be successful, a company should create an efficient business development team that can combine marketing and business development with sales.
---
Need Help Automating Your Sales Prospecting Process?
LeadFuze gives you all the data you need to find ideal leads, including full contact information.
Go through a variety of filters to zero in on the leads you want to reach. This is crazy specific, but you could find all the people that match the following: 
A company in the Financial Services or Banking industry
Who have more than 10 employees
That spend money on Adwords
Who use Hubspot
Who currently have job openings for marketing help
With the role of HR Manager
That has only been in this role for less than 1 year
Just to give you an idea. 😀
Editors Note:
Want to help contribute to future articles? Have data-backed and tactical advice to share? I'd love to hear from you!
We have over 60,000 monthly readers that would love to see it! Contact us and let's discuss your ideas!