If you're anything like me, you probably lose your cell phones on a regular basis. And while it's always frustrating to misplace your device, it can be downright panic-inducing when you realize that you have no way of contacting someone who has your number stored in their contacts. Whether you're trying to get in touch with an old friend or a new business acquaintance, knowing how to find someone's phone number can save you a lot of headaches.
Why is Phone Number Search Important?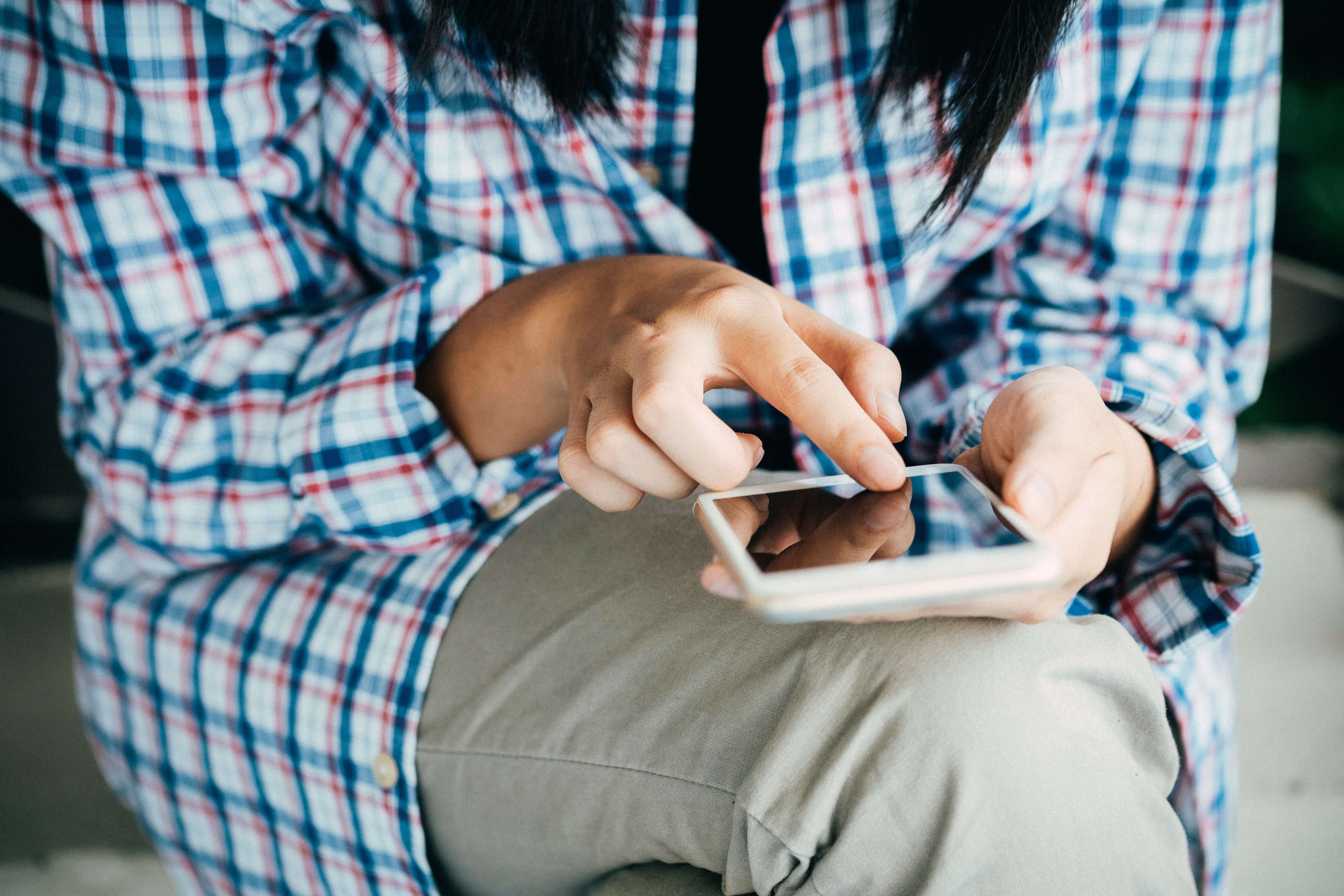 (Source)
Before we get to know how to find someone's phone number, let's first understand why a phone number search is important.
It's important to verify the identity of incoming calls by cross-referencing the number in caller ID with search engines. This is especially crucial now that technology exists for individuals to spoof caller ID numbers.
Spoofing Caller ID is becoming more and more common, so it's important to be able to identify when a call is fake.
Scammers will often use fake phone numbers to trick people into sending them money, or reveal personal information.
A reverse phone lookup can help you confirm the legitimacy of a caller, or at least give you some peace of mind.
You can also use the public records from RecordSearcher.com to reveal background information that you'll need to confirm with the records.
Other Uses for Phone Number Searches
There are many reasons you might want to conduct a reverse cell phone lookup. You might want to find old friends or relatives, or you may want to do a background check on a potential tenant. Whatever your reason, there are a variety of ways to conduct a cell phone or landline number lookup.
How to Find Someone's 
Phone Number For Free
There are a few ways to research information about people's cell phone numbers.
These days, there are tons of scams, spam, and phishing attempts. The best thing you can do is to not pick up any phone calls from numbers you don't know. However, there will be times where you'll need to.
If you are worried about your child receiving inappropriate phone calls, or if you just want to screen your calls from time-wasting telemarketers, then Call Screener is for you!
If you are waiting for an important phone call from a doctor, government official, or other important person, it's best to answer it.
There are a variety of paid and free services available to help you find out more about a phone number. We'll show you how in this article.
We'll show you how to search by phone numbers online for free.
Google search
If you're looking for a person's number, try searching their name on Google. Sometimes their contact information will show up in the search results.
If the number is not private, you might be able to find it by doing a quick name search on Google.
Start by searching for the number on Google. This usually works the best and it's completely free!
Social media applications
Try searching the social media profiles of the person you're trying to reach. Many users will publicly display their business phone numbers on their profile page if someone need to call them.
Using social media, you can often find people's names by phone number. This is especially useful for 2-factor authentication, where social media sites will sometimes ask for a mobile phone number.
If you don't know which social media accounts your prospect uses, try popular ones such as Facebook, Twitter and Instagram.
If you're looking for a person's personal number, then it's unlikely that you'll find it on LinkedIn. But, it can be a great place to find their business phone.
Whitepages
To find someone's information by his or her number, try searching on whitepages.com. This site has a database of names and numbers.
To look up a phone number on WhitePages.com, just type the number into the search bar on their website.
Reverse Phone Lookup
To perform a reverse cell phone look-up, start by entering the cell phone number into the website's search box. The search tool will then search through its database for any information it has on the person or business associated with the number.
The Reverse Phone Lookup Tool will search through its database for information about the person or business associated with the number. This usually only takes a minute.
A Reverse Lookup can help you find out who owns the number. In many cases, you'll get your results in less than 60 seconds. This convenient service can be performed from the comfort of your home.
Another great benefit of using CallFire is that you can do it from the comfort of your own house. You don't have to leave your home or even speak to someone.
All you need is an internet connection and a computer.
If the phone number is unidentified, a reverse cell phone directory will pull up information on it. This includes the name, location, and other personal information.
You can find out all sorts of information about a person or business, including their past and present address, associates, social media profiles, and more.
One benefit of using an online phone directory is finding out information like name, address, and age about someone without them knowing.
Most online reverse phone number search services will provide information about the type of phone and its location. This can help you narrow down your search for the person you are looking for.
This can be useful if you are trying to locate someone, as you can narrow down your search results to a specific area.
FAQs
Here are some frequently asked questions about phone numbers:
How can you find out if
a phone number is

legitimate?

The best way to make sure a phone number is legit is to call it. If the number is disconnected, you'll hear a recording letting you know.
But what happens when you have hundreds of numbers?
If you want to find out if a phone number is legitimate, the simplest and quickest way to do so is by using a phone validator such as Dexatel. This will help ensure that you don't waste time calling numbers that may not be in service.
This validator may be an extra cost, but it will check every landline and cell phone number you have through public and proprietary databases.
If you need to verify a large number of phone numbers quickly, using a phone validator is the best way to go. This will help you weed out any fake or invalid numbers from your list, so that you can focus on the ones that are actually legitimate.
How do I find

out if

a phone number is

available?

You can use a Phone Validator to check to see if a telephone number is in use. A Phone Validator will return all relevant information, including the name of the owner, address, and carrier.
How do I find

accounts linked

to a phone

number?

There are several methods you can use to try to find the owner of any number, but the best method is to first gather as much information as possible. Look up the number on as many different platforms as you can, and even try a reverse cell phone search.

When you have better data, it's easier to get an idea of who your lead is and how best to approach them. It all starts with a simple search!
Pro Tip for Cold Calling
A helpful tip for making cold calls is to call from the same area code as your prospect. This can easily be done with a virtual phone system that enables you to match the same area code to someone's phone number.
If you want to increase your chances of getting a prospect to answer your call, try calling from the same area code. This trick works because the prospect is less likely to think it's spam or a marketing call if they see a familiar area code.
Can you look up someone's cell phone number?
There are several ways to look up a phone number, and this includes using online directories, a reverse cell phone directory, or online white pages.
Conclusion
If you're looking for someone's phone number, this guide is the ultimate resource. It includes tips on how to find a person's phone number online and offline. Whether you're trying to get in touch with an old friend or a new business acquaintance, knowing how to find someone's phone number can save you a lot of headaches.
---
Need Help Automating Your Sales Prospecting Process?
LeadFuze gives you all the data you need to find ideal leads, including full contact information.
Go through a variety of filters to zero in on the leads you want to reach. This is crazy specific, but you could find all the people that match the following: 
A company in the Financial Services or Banking industry
Who have more than 10 employees
That spend money on Adwords
Who use Hubspot
Who currently have job openings for marketing help
With the role of HR Manager
That has only been in this role for less than 1 year
Just to give you an idea. 😀[/sc
Editors Note:
Want to help contribute to future articles? Have data-backed and tactical advice to share? I'd love to hear from you!
We have over 60,000 monthly readers that would love to see it! Contact us and let's discuss your ideas!