How to Get Digital Marketing Clients in 20 Ways
There are many ways on how to get marketing clients for your business. Here are some of our favorite strategies:
1

Build profiles for each prospect

It's important to build profiles for each of your prospects to see what their needs and pains are. By doing this you will be able to tailor your message for them – which is a key factor in lead conversion rates!

For instance, if a prospect is interested in social media marketing, you should mention how they can reach their audience with your help.

Do this for every single one of your prospects, and you will be able to better understand who they are which can lead to more conversions in the long run!

Make sure that all of these profiles include keywords related to what they are interested in. This will allow you to stay on top of your prospect's search results and keep them coming back to your site time and time again!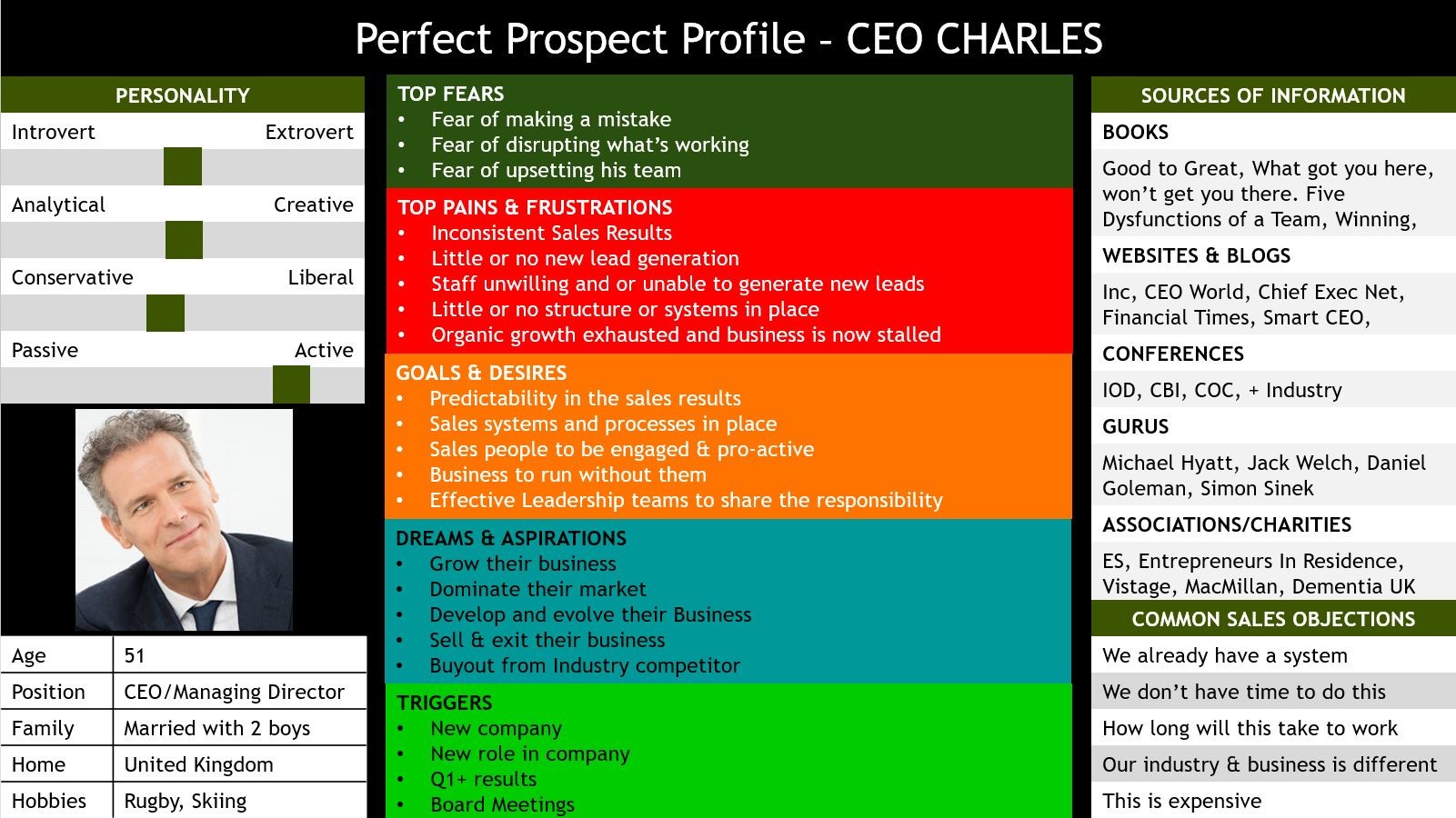 (Image Source: LinkedIn)
2

Create a blog or newsletter that is relevant to the niche

Many companies, and if you are digital marketing agency it is a must, are starting blogs now because they want their prospects to feel like they belong at their company – which helps with lead conversion.

Create a blog about your niche and make sure to include topics that relate to the company's industry. This will help you stay on top of trends in the field, which can lead to more conversions in the long run!

This is also an effective way for prospects to feel like they are part of something greater than themselves – this helps with lead conversion.
3

Follow your prospects on social media channels

As a business owner, you need to be where the people are! Social media is an easy way for you to reach out and touch your potential customers – which will lead them back to your site.

If you follow your prospects, they'll be able to feel like you're trying to reach out specifically for them – which leads back to conversion.

If someone follows your company, make sure that they have a clear and easy way of unsubscribing from the emails or notifications coming from your business.

This is an important step in retention because one person who feels ignored will post about their experience and turn a lot of people off from your company.
4

Create a portfolio

A portfolio is a great way for potential clients to get an idea of what kind of work you're capable of, and can also lead them back to previous projects! If they like your style, it's more likely that they will hire you.

For instance, you may have a portfolio of your work in web design.

If someone likes the branding or logos, they can then click on those links to see more about that type of project and hire you for it!

Don't just limit yourself to one area – if you're good at graphic design but not so great with coding, share both in your portfolio.

If you have a portfolio site, make sure to include links back to your social media profiles so that people can find and follow you easily.

You also want to put something in there about the specific services or skill set that they will be getting from you! This way, if someone is looking for just one thing like a logo design with no other knowledge, they will know to look for you.
5

Publish case studies

When you publish case studies, you want to include before and after pictures, specific details about the project, what went wrong during the process, and how it was fixed.

You can even include screenshots of the work for people who might not be able to view it in their company.

It's also a good idea to include customer testimonials and reviews, or just ask clients if they'd like you to add them!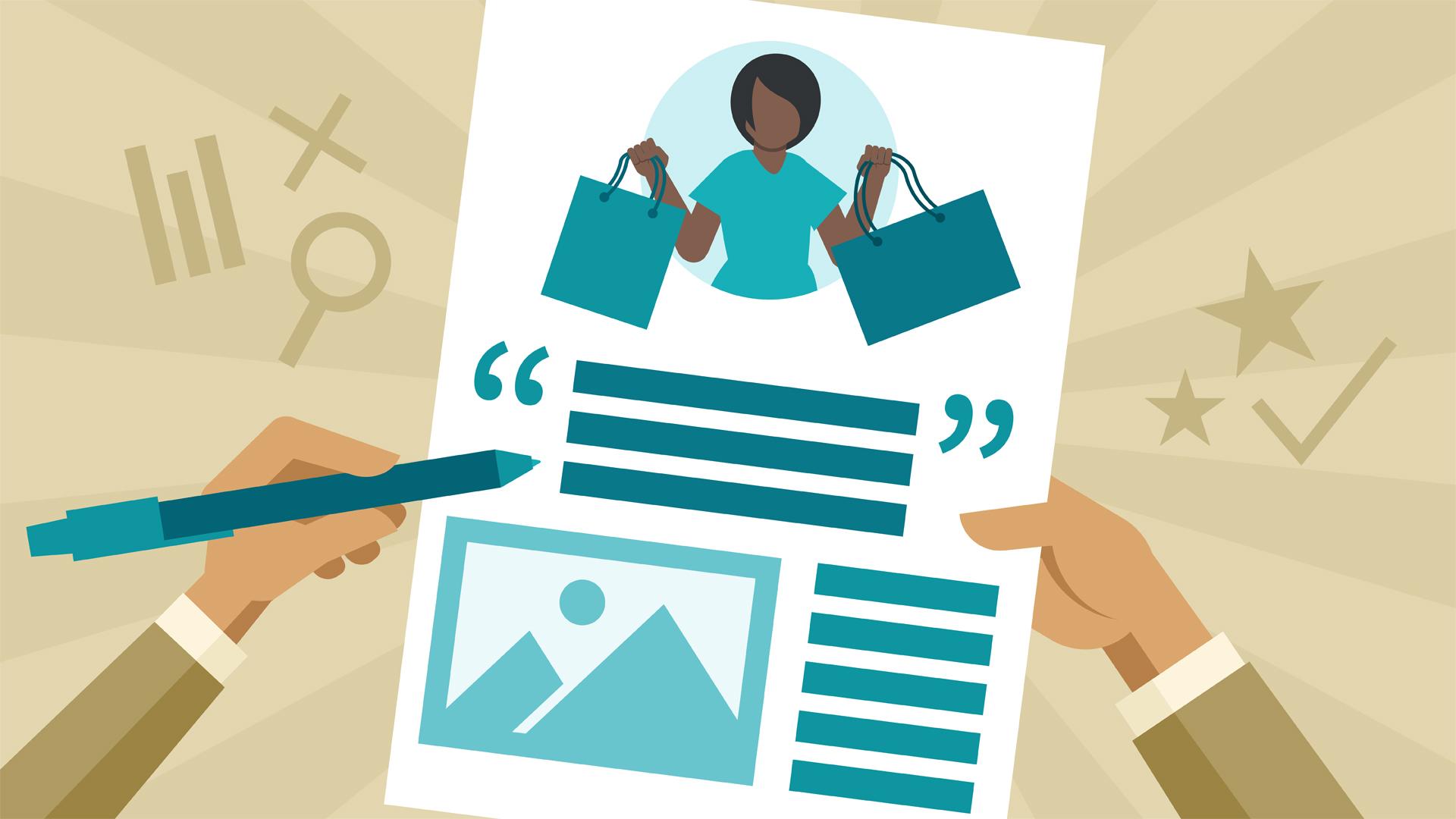 (Image Source: Lynda.com)
6

Find contact information

Finding contact information can be as easy as looking at their social media profiles, but if you're not sure where to look for it, try the company's product page or contact us information.

If a phone number is available on the website or through your research, use that! If not, and an email address is provided, send them an initial message explaining who you are and what you're doing on their website.

If they don't respond, try another email address or phone number if it's available, and send your message again!

To keep the conversation going, follow up with them in a few weeks to ask if they need any help with anything else that might come up.

The best way to get clients is to be in touch with them.

Have you been looking for a way to find contact information?

LeadFuze is the easiest way to find contact information. It has the most comprehensive database of contacts, and it's always adding new ones. It doesn't matter if you need a phone number, email address, or social media profile – this tool can help!

You don't have time to spend hours on Google trying to find that one person's email address. Let it do all the work for you with its simple search engine. All it takes is a few seconds and your problem will be solved!

What's even better is LeadFuze offers an unlimited plan for agencies. Awesome, right?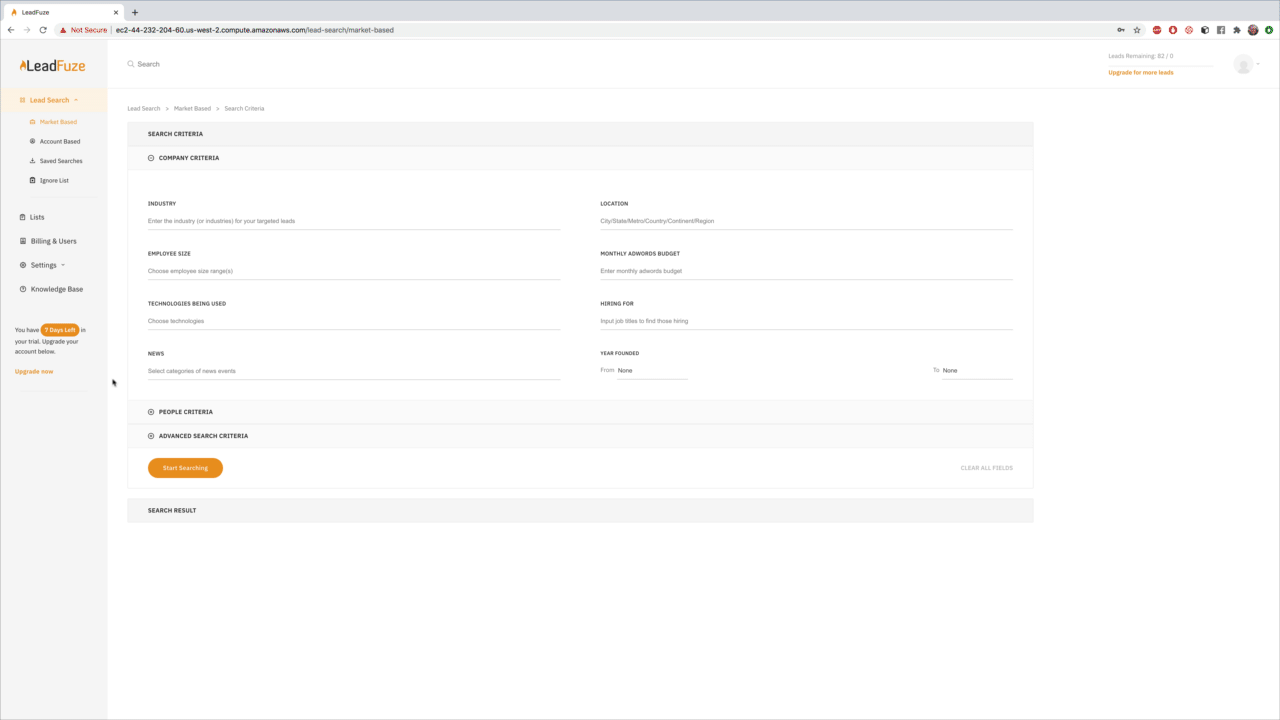 7

Stand behind ABM

When you stand behind ABM, you'll stand out from the competition. And it's extremely important to stand out these days.

You can do this by providing your client with the personal attention they deserve. Rather than sending them to a generic "contact us" page, you can set up an online form so that each potential lead gets his own individualized message.

If it's more convenient for them to reach out on social media, no problem! You'll be able to see all of these messages in one place and respond accordingly.
8

Send personalized cold outreach emails

A lot of people don't send cold outreach emails because they're afraid it might come across as spammy. That's understandable, but you shouldn't allow that to hold you back.

One great way to get your foot in the door is by sending a personalized email–one from someone who actually cares about their potential customer and wants to help them.

That's the difference between a generic email with an "unsubscribe now" link at the bottom and one that is specifically tailored to your potential client's needs.
(Image Source: Mailigen)
9

Include social media pages in any content you're sharing online

It can be tempting to share articles, blog posts, or videos on Twitter without including a call-to-action or a link to your site.

But by not including links in any of the social media posts you share, you're missing out on opportunities for additional traffic and followers. Plus, it's just good etiquette when someone takes the time to read something that you shared with them–they'll appreciate seeing a place where they can get more of what you're offering.

If your post is about something that people can take action on (sign up for a webinar, download an ebook, etc), always include the link in the tweet, so they know where to go next.
10

Give clients or potential clients lots of options when it comes to payment methods

When working with new customers, it's important to give them the opportunity of using their favorite payment method.

If you only accept credit cards, they won't be able to purchase your products or services if one day all of those cards stopped working for whatever reason (remember Target?).

It can also make your customers feel like you're not welcoming when they are given one option to pay.
11

Pay for ads on popular social media sites

It's a great way of reaching more people who are interested in the same thing as you – without spending too much money!

You can also promote your page or profile by using hashtags when posting content that is relevant to your industry.

This will allow people to find you because they are searching for similar content, and when they click on your hashtag it will take them straight to your page.

Including hashtags in the title of posts can also increase retweets or likes if users want more information about something that interests them.
12

Be active on Facebook groups

Joining Facebook groups is a great way of making connections with people who are interested in the same thing.

It allows you to see what others are doing and share ideas, advice, or even posts that will get more views because it's relevant.

You can also start your own groups – this is especially useful if you're looking for clients as well!

For instance, you could set up a group for people who are looking to hire digital marketing services or those that need help with their online presence.

Facebook groups can also be used when you're searching for jobs in your industry and want to find out what other companies are hiring.

This is an easy way of getting information quickly without having to search through job boards, and you can also get in touch with people who are hiring if you have something to offer them.

You might be surprised at the number of groups that exist for your industry!

There is a group for almost anything – from cooking recipes to graphics design tutorials.

Not only does this give you access to an audience that could be interested in your services, but it also lets you network with other people in the industry.

It's a great way to get advice and tips from a group of professionals who are just like you!
13

Make phone calls and send emails

Phone calls and email are easy ways to get in contact with people who might be interested in what you have to offer.

If they don't respond, try a different person! You're not going to know if it's the right fit until you make the call or send that message.

You're going to want to keep trying and reaching out until someone responds.

It's worth the effort if you contact enough people because it's possible that one will be interested in what you have to offer.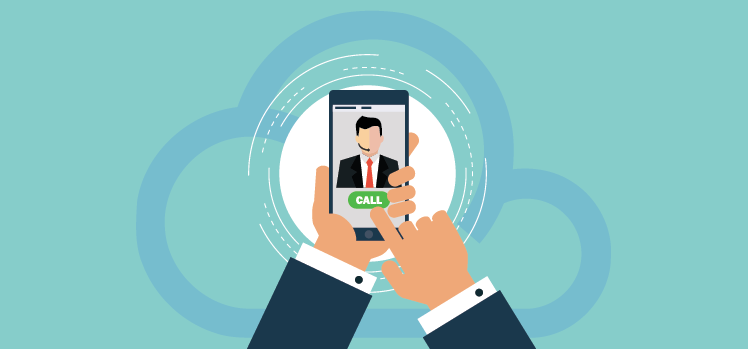 (Image Source: Agile CRM)
14

Ask for referrals from current clients or customers of your company

If a customer is satisfied with your work, they might be willing to pass your name on.

You can ask for a referral at the end of an enjoyable customer experience or email them after their event is over.

This could lead to new business opportunities if you're able to provide high-quality work!

Referrals are the easiest way to get new clients so try anything that might work.

At first, it might be difficult to get referrals but as you build a good reputation, people will start coming.

It takes time and effort before you can find success, so starting early on is essential for new business owners.

Invest in your relationship with the customer by being generous when they need something or offer them freebies like stickers, pens, and other promotional goods.

This will give them an incentive to tell their friends about your business and make it easier for you to get more clients in the future!
15

Use LinkedIn

LinkedIn is a great tool for marketers to connect with influencers in different niches and get more clients.

If you want to know how to get social media clients, LinkedIn is a great place to start.

You can use the LinkedIn People Search feature and look for influencers in your niche.

LinkedIn offers plenty of tools you can leverage like InMail, Groups, Jobs/Jobs Plus.
16

Partner with other businesses

Do you have a product or service that is complementary to another business?

You can partner with this company on an affiliate marketing agreement, and together you will be able to market both products.

For example, if a bakery has bread and pastries but no coffee, the baker could team up with Starbucks for a partnership like an affiliate marketing agreement.
17

Update your website

One of the most important things you can do to get clients is to make sure that your website design has current and up-to-date content.

If a potential client visits your site, they may be turned off by outdated information or an unprofessional layout.

Invest in regular web updates with new quality content so that it will be fresh and appealing.
18

Attend conferences

An event that is popular for many industries, conferences are a great place to network and learn from others in your field.

Attending these events can help you stay up-to-date on the latest trends, find niche markets, or even make valuable connections with potential clients.

When you're at conferences, get the name and email of anyone you speak to.

It is a good idea to schedule 15-minute appointments with them, as this gives you enough time for an in-depth conversation about their goals or needs. Write down notes on what they said so that when it's over, you can send information via email and follow up again before the event ends.

Prepare for your meeting with a list of questions you want to be answered and take this time to request referrals from them as well.

If they give good feedback, remember their contact information so that when it comes time to reach out again, there is no need to ask for their name or email address once more.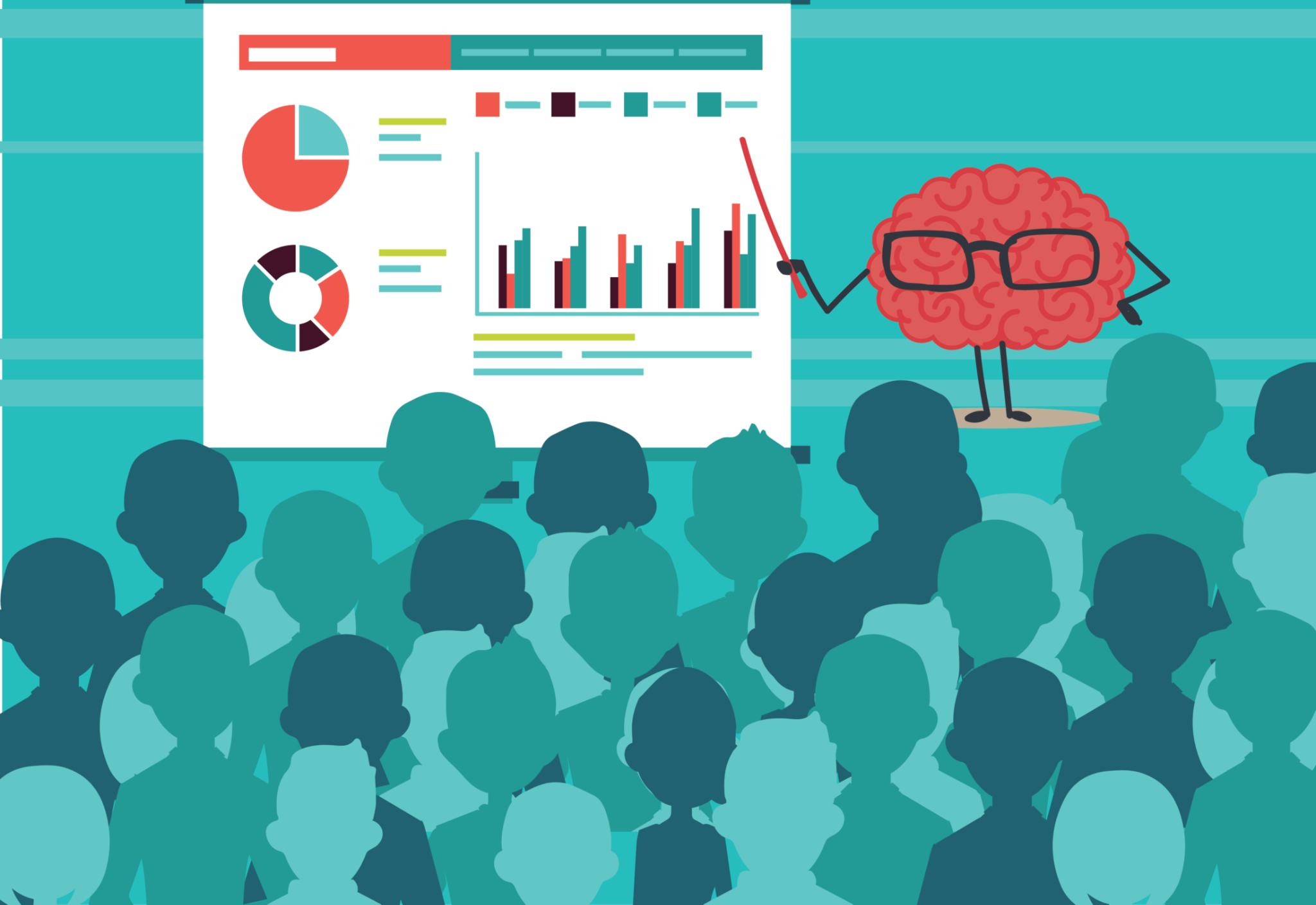 (Image Source: ELM Learning)
19

Take advantage of online directories

Online directories can provide you with a list of people who want to learn more about your niche.

For instance, directories can help you find event attendees, people who blog about your field of work and are in a similar position to you, as well as experts in the industry.

Contact these individuals with an introduction email or LinkedIn request and see where it takes you!

Even if they can't provide any leads, for now, their input may be helpful when considering future marketing campaigns.
20

Create some "quick tips" videos on YouTube

A video is worth a thousand words and having some quick tips at your fingertips for digital marketers can go a long way.

Creating videos on topics such as how to find clients, and what it takes to be successful in this industry are great ways to help prospective professionals learn more about the profession while also showcasing your expertise.

For those who want to take it a step further, partner with other video creators who have similar interests and you can cross-promote your work.
Conclusion
Learning how to get digital marketing clients is not an easy feat. It's a highly competitive industry and there are many steps you need to take to be successful.
Hopefully, the strategies I provided above can help you with your journey.
Editors Note:
Want to help contribute to future articles? Have data-backed and tactical advice to share? I'd love to hear from you!
We have over 60,000 monthly readers that would love to see it! Contact us and let's discuss your ideas!