Understanding how to market a travel agency business is crucial in today's competitive travel industry. As the landscape evolves, traditional marketing strategies may no longer suffice. This blog post aims to equip you with innovative and effective techniques for promoting your travel agency.
We'll delve into overcoming customer mistrust in the digital age, identifying specific market segments for your travel agency, and conducting thorough competitor research. We will also explore pricing management and SEO investment, along with creating a unique persona through engaging content.
Further on, we'll discuss harnessing social media platforms effectively, enhancing user experience through high-quality website content, mobile optimization and blogging tactics that work wonders for any successful business. You'll learn about online referral programs as well as niche-specific tours which can attract potential clients like never before.
Last but not least; consistent communication via email newsletters and attending trade shows for networking opportunities will be covered extensively too. All these components together form an effective travel agency marketing plan that can help you stand out from the crowd.
Table of Contents:
Strategic Marketing for Travel Agencies
Marketing a travel agency in the digital age requires a multifaceted approach. Overcoming customer mistrust, identifying market segments, and researching competitors are all key.
Building Trust with Potential Customers
Identifying Your Target Market
Don't try to cater to everyone – focus on specific market segments that align with your brand values and offerings. Whether it's luxury tours of Europe or budget-friendly trips across Asia, tailor your content accordingly.
Researching Your Competitors
Stay ahead of the competition by conducting thorough research. Unearth their strengths and weaknesses, then draw on these discoveries to shape your own approach. Learn from their SEO tactics and social media campaigns.
Pricing Management and SEO Investment
In the competitive world of travel agency business, diligent price management is crucial. It's not just about offering the lowest prices but setting bespoke markups for all target suppliers that can significantly enhance your marketing strategy. This approach ensures you maintain profitability while still providing value to your customers.
The Importance of Diligent Price Management
The balance between affordability and profit margins is delicate in any business, especially in travel agencies where competition is fierce. By managing prices diligently, you can ensure that your offerings are both attractive to potential clients and profitable for your company.
Investing in SEO to Increase Visibility
Apart from pricing strategies, another essential aspect of marketing a travel agency business involves investing in Search Engine Optimization (SEO). A well-optimized website will increase visibility on search engines like Google or Bing, translating into more traffic and potential bookings. Here's an excellent guide to get started with SEO if you're new to it.
To achieve better results with SEO:
Create quality content regularly using relevant keywords related to the travel industry.
Maintain an easy-to-navigate site structure, ensuring each page loads quickly – slow loading pages can negatively impact rankings.
Earn high-quality backlinks by producing shareable content or guest posting on reputable sites within your niche market.
Combining all the measures will facilitate a greater web visibility, allowing potential customers to locate services they require more quickly, ultimately enhancing prospects of success.
Creating a Unique Persona through Engaging Content
In the modern digital age, travel agencies need to make sure they are noticed in order to succeed. Offering enticing bargains and discounts can be a powerful tool for drawing the eye of potential customers.
Leveraging Hot Deals and Discounts
Hot deals are a great way to attract attention from travelers looking for affordable options. Offering special packages or discounted rates can entice them to choose your service over others. Check out these tips on how to use hot deals to boost your business.
Utilizing Web Banners & Links Effectively
Web banners and links are also essential tools for promoting your services online. Make sure to place them strategically on high-traffic pages of your website to maximize visibility. Here's a helpful guide on how to use web banners and links effectively in advertising.
Crafting Engaging Videos with Great Imagery
Videos are a powerful way to showcase your destinations and services. A well-crafted video with great imagery can attract viewers and give them a taste of what they could experience with your agency. Check out these video marketing statistics to see the impact they can have on your business.
Remember, consistency is key. Keep posting engaging content regularly to stay top of mind among prospective travelers when they're planning their next trip.
Harnessing Social Media Platforms
Utilize social media platforms such as Facebook and Instagram to reach more people than ever before. Social media outlets, such as Facebook and Instagram, are no longer solely for sharing individual stories and pictures; they have developed into effective marketing resources that can significantly improve the visibility of your company.
Effective Use of Facebook for Travel Agencies
Showcase your travel packages and deals on Facebook. Regularly post engaging content such as holiday season offers, customer testimonials, and stunning visuals from various destinations to attract potential customers. Additionally, using targeted ads on Facebook allows you to reach specific demographics based on their interests and behaviors.
Maximizing Instagram's Potential as A Marketing Tool
Promote your travel agency business on Instagram due to its visual-centric nature. Share high-quality images and videos from different destinations to engage followers and give them a glimpse into what they could experience with your services. Moreover, utilizing hashtags relevant to the industry such as #TravelDeals or #AdventureTravel helps increase visibility among users who might be interested in these topics.
Leverage Instagram Stories feature to showcase behind-the-scenes footage or highlight special promotions in real-time. Remember that consistency is key when it comes to social media marketing, so ensure you're regularly updating these channels with fresh content.
Why High-Quality Website Content is Key to Enhancing User Experience
Content is king in the digital world. Your website's content can make or break user experience and retention rates. A well-crafted, informative, and engaging copy not only keeps visitors on your site longer but also encourages them to return.
The Importance of Relevant and Valuable Website Content for User Retention
High-quality website content goes beyond just being grammatically correct or keyword-rich. It should be relevant, valuable, and compelling enough to engage users. It should answer their queries effectively while providing a seamless browsing experience.
How Professional Copywriters Can Enhance User Experience
Hiring professional copywriters can play a crucial role in enhancing user experience. They have the skills and expertise to craft captivating copies that resonate with your audience while maintaining brand consistency across all platforms.
Professional copywriters can also optimize content to increase search engine visibility, helping your website appear higher in the SERPs. Check out these SEO writing tips from experts to learn more.
Moreover, they ensure that the information provided is accurate and up-to-date, which is crucial in the dynamic travel industry.
Conclusion
Investing in high-quality website content is a smart move for any travel agency looking to enhance user experience and retention rates. Employing expert authors can guarantee that your website material is pertinent, advantageous, and fascinating, prompting more noteworthy permeability and faithfulness from clients.
Mobile Optimization and Blogging
With over 3 billion smartphone users worldwide, more people are likely to access your travel agency website via their smartphones than desktop computers. So, make sure your site is mobile-friendly to provide a better user experience and rank higher in search engine results.
Why Mobile Optimization is Necessary for Success
Google has already shifted towards mobile-first indexing, which prioritizes the ranking of websites based on their mobile version rather than the desktop one. Therefore, optimizing for mobile use is an essential step to remain competitive in the digital realm.
Building Trust with Customers through Personal Blogging
Blogging is a powerful tool to build trust with potential clients. Share personal experiences from different customer interactions to make your business seem more human and relatable. These stories can range from unique trips organized by your agency to testimonials from satisfied customers or even behind-the-scenes peeks into how you operate.
Maintaining a mobile-friendly presence and keeping an active blog can help you stay competitive while creating strong connections with your clients.
Online Referral Programs and Niche-Specific Tours
Online referral programs are like a secret weapon for travel agencies. They're a great way to get your current clients to bring in new customers in exchange for rewards or discounts on future bookings. It's a win-win situation that keeps your existing clients engaged while bringing in fresh leads.
Benefits of Starting an Online Referral Program
An online referral program can help you tap into the networks of your satisfied customers and expand your reach exponentially. By providing rewards for referrals, an online referral program not only boosts word-of-mouth advertising but also encourages customer loyalty.
Attracting New Clients with Group Trips and Niche-Specific Tours
Group trips and niche-specific tours are another great way to attract new clients. Whether you're catering to art enthusiasts with curated museum tours or adrenaline junkies with extreme sports adventures, these specialized offerings can make your agency stand out from competitors.
A well-planned niche tour package not only caters to specific interests but also creates unique experiences that travelers wouldn't typically find elsewhere. This approach allows you to market directly towards individuals who are already interested in what you offer – making them more likely to book a trip with your agency.
Consistent Communication Through Email Newsletters
Maintaining contact with your followers is essential in the modern era. Email newsletters are an effective way to achieve this. They're not just for promoting new travel deals; they can also be used to share industry news, packing tips, and more.
Boost Engagement Levels with Regular Updates
Email newsletters allow you to keep your followers updated regularly. This constant engagement keeps your brand at the forefront of their minds and encourages them to interact with your content more frequently. It also helps build trust and loyalty among customers, ultimately leading to higher conversion rates.
Use Packing Tips and Industry News to Keep Followers Interested
Beyond sharing information about travel deals, including useful content like packing tips, destination guides, or the latest trends in the travel industry makes your newsletter more valuable for readers. It shows that you care about providing them with practical advice that enhances their overall travel experience rather than just selling services.
Staying consistent in terms of how often you communicate and the quality of your content is essential for effective email marketing. Successful email marketing isn't about bombarding subscribers with emails but delivering relevant, engaging content right into their inbox on a regular basis.
Trade Shows: The Ultimate Networking Opportunity
Networking is key in the travel industry. Attending trade shows is an ideal way to network and promote one's brand. These events offer endless opportunities to connect with other professionals and promote your brand.
Local, National, or International: Which One to Choose?
Each level of trade show offers unique benefits. Local events help you build a loyal customer base and strengthen community ties. National and international shows, on the other hand, give you exposure to a wider audience and potential partnerships with businesses from different regions.
Promote Your Brand and Stand Out
Attending trade shows allows people to put a face to your brand name, making it more memorable. Showcase what makes your agency special through presentations or demonstrations that highlight unique offerings like niche-specific tours or budget-friendly packages.
But it's not just about direct promotion. Trade shows also give you insight into market trends and competitor strategies, which can be beneficial for future planning. Remember: knowledge is power, and it could save you valuable time and simplify many areas of operation, allowing you to focus solely on improving service delivery and boosting overall performance and profitability.
So, what are you waiting for? Start packing your bags and get ready to network your way to success.
Catering to Specific Interests
Want to stand out in the travel industry? Specialize. By catering to specific interests like art or sports, you can attract targeted customers who are more likely to book with you. Offering unique experiences tailored to their preferences is the key to success.
Budget Travelers
Don't overlook budget travelers. With careful planning and resource allocation, you can organize budget-friendly trips without compromising on experience quality. This is a great way to tap into a large pool of potential clients who prioritize affordability over luxury.
The Role of Host Agencies
Feeling overwhelmed? Consider working with a host agency. They provide administrative support services like booking management and supplier relationships, allowing you to focus on improving service delivery quality. This can boost overall performance and profitability.
For more information on starting a travel agency from home, check out Host Agency Reviews.
FAQs in Relation to How to Market a Travel agency Business
Promoting Your Travel Agency Business
Boost your travel agency's visibility with SEO, engaging content, social media, mobile optimization, and referral programs.
Travel Agency Market Potential
Leisure travelers, corporate clients, and niche-specific groups like sports enthusiasts or art lovers are all potential markets for a travel agency.
Marketing Your Home-Based Travel Agency
Identify target segments, research competitors, and maintain consistent communication with customers via email newsletters to market your home-based travel agency.
The Importance of a Good Marketing Strategy for Travel Agencies
A good marketing strategy helps attract and retain clients through effective engagement techniques like industry news updates and packing tips.
Conclusion
Marketing a travel agency business requires strategic planning and implementation across various channels.
Overcome customer mistrust with engaging content.
Create unique personas to attract your ideal clients.
Invest in SEO to enhance user experience.
Attend trade shows for networking opportunities.
Cater to niche-specific interests to stand out.
By following these tips, you can attract new clients while retaining existing ones with consistent communication via email newsletters and online referral programs.
So what are you waiting for? Start implementing these strategies today and take your travel agency business to the next level!
Need Help Automating Your Sales Prospecting Process?
LeadFuze gives you all the data you need to find ideal leads, including full contact information.
Go through a variety of filters to zero in on the leads you want to reach. This is crazy specific, but you could find all the people that match the following: 
A company in the Financial Services or Banking industry
Who have more than 10 employees
That spend money on Adwords
Who use Hubspot
Who currently have job openings for marketing help
With the role of HR Manager
That has only been in this role for less than 1 year
Just to give you an idea. 😀
Or Find Specific Accounts or Leads
LeadFuze allows you to find contact information for specific individuals or even find contact information for all employees at a company.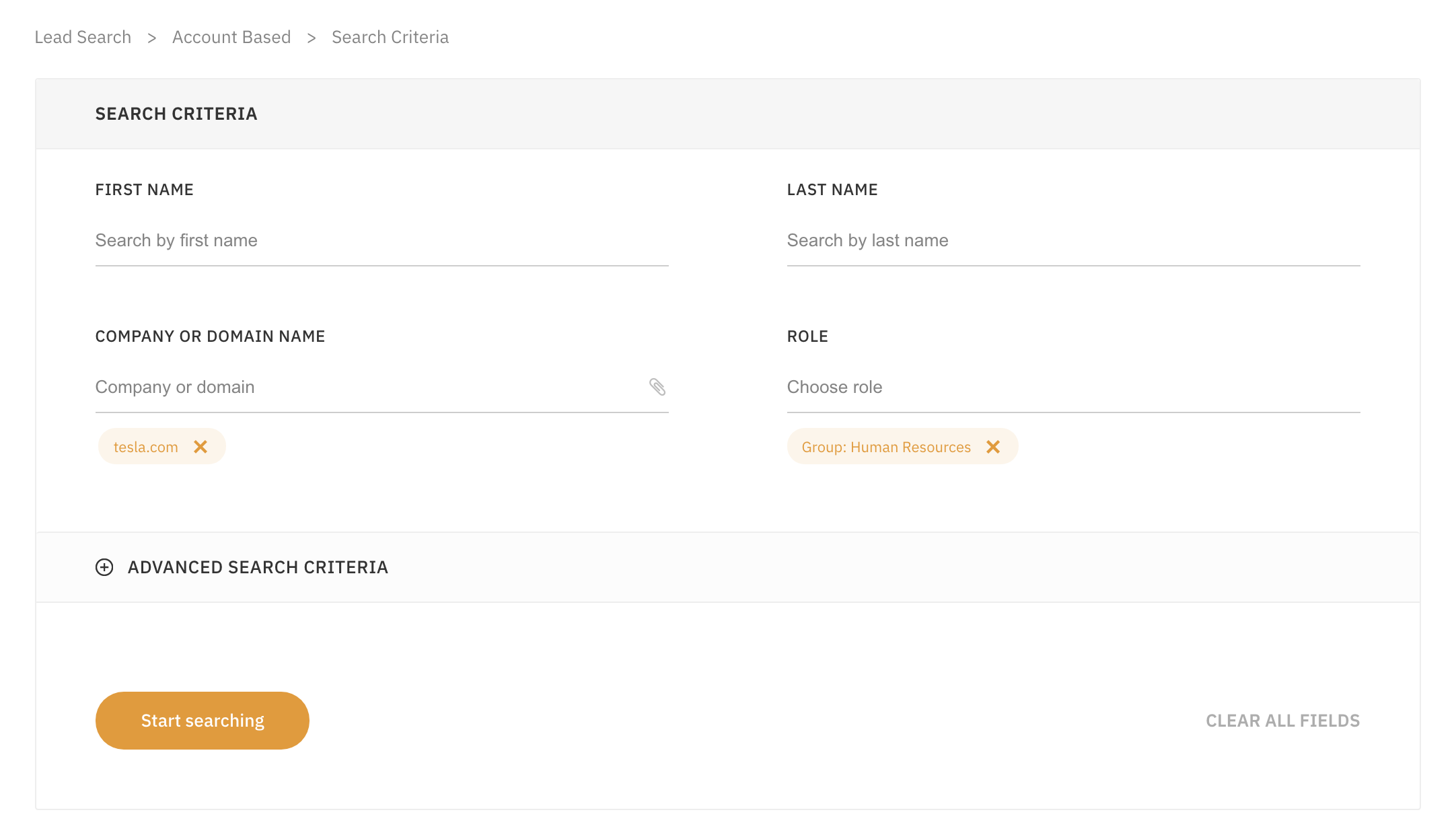 You can even upload an entire list of companies and find everyone within specific departments at those companies. Check out LeadFuze to see how you can automate your lead generation.
Editors Note:
Want to help contribute to future articles? Have data-backed and tactical advice to share? I'd love to hear from you!
We have over 60,000 monthly readers that would love to see it! Contact us and let's discuss your ideas!