When it comes to sales, there are a lot of different strategies that you can use to close the deal. But sometimes, the best way to sell is actually over the phone. If you're looking for tips on how to sell over the phone, then you've come to the right place.
Our experts have put together a comprehensive guide on everything you need to know about how to sell over the phone effectively. You'll learn what works and what doesn't so that you can close more deals and boost your business' bottom line. So if you're ready to take your sales game up a notch, read on!
How to Sell Over the Phone
The best way to sell over the phone is to be prepared, enthusiastic, and knowledgeable about your product or service. You should also be friendly and personable, and be able to build rapport with your customer. It's important to listen to the customer and understand their needs, and then present your product or service as a solution to their problem. Be sure to handle objections professionally, and always end the call by trying to close the sale.
How to Sell a Product on the Phone
If you're looking to sell a product over the phone, there are a few things you should keep in mind. First, make sure you have a strong understanding of your product and what it can do for potential customers.
It's also important to be clear and concise when communicating with customers and be sure to listen to their needs and concerns.
Finally, always be polite and professional when speaking with customers, as this will help create a positive impression of your business.
(Source)
How to Turn
Warm Leads Into Sales
If you're looking to turn your warm leads into sales, there are a few things you can do.
First, make sure your pitch is strong and benefits-focused.
Then, provide excellent customer support throughout the process.
Finally, follow up with top sales tips and tricks to close the deal.
Telemarketing is a good way to introduce your product to customers who otherwise would have never heard of them.
Telemarketing can be a difficult process, because many people are put off by salespeople, regardless of the type of product they're selling.
If a prospect shows an interest in your product or service, be prepared to close the sale.
1.

Write down a list of all your product

benefits.
Don't get too caught up in the features of your product. Instead, focus on the benefits that the product offers. To maximize the effectiveness of your telemarketing, make sure to explain the benefits of your product or service rather than listing its technical specs.
2.

Prepare a list of sales leads

.
You can use your CRM or customer database or a telephone book to look up the phone number of existing or potential clients. Enter the phone number of the prospective client in the National Do Not Call Registry. You cannot call the phone numbers listed on the registry but you can certainly contact existing clients who are listed.
3.

Do your homework

before picking up the phone.
If you are in the mortgage business, then you should know that looking in the public record directories for your area can help you figure out which of your prospects own homes, and which of them have a mortgage. Public records can help you find out information about people's homes, which can help you when marketing certain products like pool supplies, window replacements, etc.
4. Describe

how your product

could benefit the call recipient.
Do not ask questions such as "Is this a good time?" or "Do you have a few minutes to talk?" because they allow your prospect to end the call before you have even mentioned your product. You need to get across to the caller that your product or service will somehow improve their lives. Otherwise, your conversation might end with an abrupt goodbye.
5. Use a presumptive close.
After you've explained all the benefits of your product, you should ask the client how they would like to pay. For example, you could ask, "Would you rather mail a check or charge it?" Do not give clients the option of calling you back in a couple of days, because one of your competitors might steal the sale.
6. Ask for a referral.
If you manage to sell your product or service, you should follow up with the client and ask him or her for the names of three people who may also be interested in the product. If you can refer a mutual acquaintance, this can give you a better chance of making a sale.
Tips
Call during evenings

when most people

aren't working.
Do not be disheartened

if you have to

dial hundreds of numbers before someone picks up. Sometimes, people may need some convincing before they make a purchase. Do not give up if they seem hesitant at first.
Some people will talk to you even though they have no intention to buy. Do not waste your valuable time with these people.
Reminder
You can legally make phone

calls to your clients,

but if a client tells you not to call again, then you cannot call them again. Aside from the federal

Do Not Call

registry, many states have similar registries. You may incur a fine if you call someone whose telephone number appears on a state or federal

Do Not Call

list.
Techniques of the Best Phone Salespeople
It's more than just being lucky or naturally good at making great salespeople. Any salesperson can be a success if they have the right knowledge and training, and practice their skills.
Here are some of the best ways to build strong customer relationships over the phone.
Master Your Mindset
Remember: your 201st (or 202nd) phone conversation is only the first time you're speaking to that customer.
Make sure to take a break between each call, so that you can reset and be fresh for the next one. The person who answers your call must hear a pleasant and refreshed voice.
Staying positive can make a world of difference.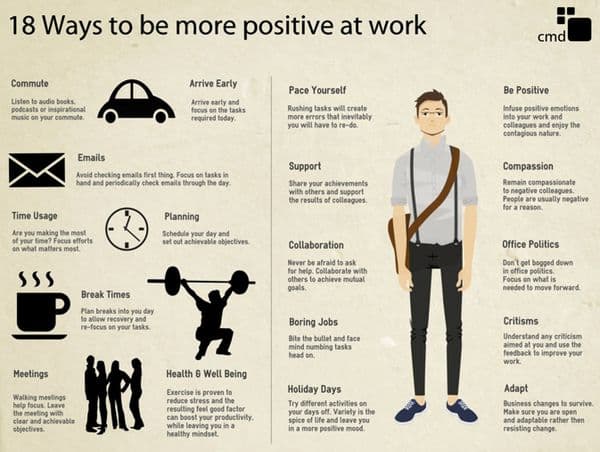 (Source)
Many people don't realize how their attitudes affect their sales job performances. It probably wouldn't be as easy to brush off a potential client if they were in front of you, but on the phone, it somehow feels less personal and harder.
Rejection happens. Don't let it get you down. It's not about you.
Start your day with a fresh perspective, and don't be afraid to try new things.
Most people can tell when you're selling something just from the way you start the conversation. If you sound forced or fake, they'll be turned off immediately. Be authentic, positive, and natural on every call, and you'll have much more success.
Be Polite But Stay in Control
The fastest way to lose control of a sales phone call is to hand the reins to the prospect. Successful salespeople always remain in control of the sales conversation.
This doesn't mean you should do all the talking. The best sales reps will spend more of their time listening to their prospect than talking.
(Source)
Controlling a telemarketing phone call involves:
Preparing for

the call on the

prospect's end by researching them.
Having

a list of

flexible, open-ended questions that you can ask a prospect
Learning how to deal with objections to your sales pitch.
Always be polite and professional when leaving a message.
Learn to Handle Objections
It'll almost definitely happen that you encounter some objections to your sales pitch, whether you're a skilled telemarketer or a web-based sales rep who is simply making a quick follow-up.
Remember, it's okay if someone has an objection to what you're saying. It's not personal, it's just part of the territory.
Some of the best phone salespeople see objections as an opportunity to get closer to a customer's pain points. By understanding and responding to objections, you can show the customer that you understand their needs.
Some objections are more obvious than others—for example, a comment like "This seems too expensive." If you're prepared for this type of objection, you'll be able to address it quickly and effectively.
When a customer objects to a less common way, it presents an opportunity for the sales rep to learn more about what the prospect is thinking. By keeping their ears open for these types of objections, the sales rep can gain valuable insights into the customer's true feelings and needs.
On the next call you go on, try reframing your mindset if you hear something like this:
When will this be rolled out?
How do you handle customer service?
If I decide I want to upgrade to a paid plan, how do I go about doing that??
These seemingly simple questions are ones that most reps should be able to answer, but you should always know why your prospect is asking.
Before a prospect has any reason to complain, learn their "why" — their motivation for buying. This will help you to address any underlying concerns that they might have.
How Do You Start a Sales Call?
When starting a sales call, it is important to introduce yourself and your company and to build rapport with the customer. It is also important to find out what the customer's needs are and to determine whether your product or service can meet those needs. Once you have determined that there is a potential fit, you can then start presenting your product or service.
Can Personal Selling Be Done on the Phone?
Yes, personal selling can be done on the phone. In fact, many salespeople use the phone as their primary tool for reaching out to potential customers. When done correctly, phone selling can be an effective way to build relationships and close deals.
However, it is important to keep in mind that not everyone is comfortable with this type of interaction. As such, it is important to be respectful of people's preferences and only use this method if it is welcome.
How Do I Get Customers Over the Phone?
There are a few things to remember when trying to get customers over the phone.
Be clear and concise in your pitch – you want to make sure that the customer understands what you're offering and why it's valuable to them.
Be friendly and personable – customers are more likely to work with someone they feel comfortable talking to.
Be prepared to answer any questions the customer may have – this shows that you're knowledgeable about what you're selling and that you're invested in helping them find the right solution for their needs.
Conclusion
If you're looking for tips on how to sell over the phone, this is the ultimate guide. Learn what works and what doesn't from our experts. By following our advice, you'll be able to close more deals and boost your business' bottom line. So if you're ready to take your sales game up a notch, put our tips into practice today!
---
Need Help Automating Your Sales Prospecting Process?
LeadFuze gives you all the data you need to find ideal leads, including full contact information.
Go through a variety of filters to zero in on the leads you want to reach. This is crazy specific, but you could find all the people that match the following: 
A company in the Financial Services or Banking industry
Who have more than 10 employees
That spend money on Adwords
Who use Hubspot
Who currently have job openings for marketing help
With the role of HR Manager
That has only been in this role for less than 1 year
Just to give you an idea. 😀[/sc
Editors Note:
Want to help contribute to future articles? Have data-backed and tactical advice to share? I'd love to hear from you!
We have over 60,000 monthly readers that would love to see it! Contact us and let's discuss your ideas!