Lead generation is a marketing process of stimulating, capturing, and converting prospects.
We are converting them into someone who has indicated an interest in your company's product or service for the purpose of developing a sales pipeline.
It allows companies to nurture targets until they're ready to buy.
Lead generators are job applications, blog posts, coupons, live events, and online content.
These lead generators are just a few examples of lead generation strategies you can use to attract potential customers and guide them towards your offers.
A lead generator works on finding unique ways to attract people to businesses.
They provide them with enough goodies to get them interested in the company. So they eventually warm up to the brand enough to want to hear from the company more.
Lead generation is a way of warming up potential customers to a business and getting them on the path to eventually making a purchase.
When a stranger initiates a relationship with a business by showing a natural interest in your business, the transition from stranger to the customer comes naturally.
Lead generation is a second stage of the inbound marketing methodology.
This occurs after you've attracted an audience and you are prepared to convert those visitors into leads for your sales team.
This is known as sales-qualified leads. Ultimately, generating leads is a fundamental stage in an individual's journey to becoming a delighted customer.

(Image Source: Workzone)
You must understand that lead generation fits into the inbound marketing methodology, which requires the following:
– Discovery of the business through marketing channels eg, website, blog, or social media page by visitors.
– The visitor then clicks on your call-to-action (CTA) which could b in form of an image, a button, or message that encourages website visitors to take some sort of action.
– Afterwards, the visitor is taken via the CTA to a landing page.
It is a web page that is designed to capture lead information in exchange for an offer, like an eBook, a course, or a template.
The offer must have enough convincing value to a visitor for them to provide their personal information in exchange for access.
– Once your visitor fills out a form in exchange for the offer. You now automatically have a new lead.
Lead Generation Job Description
As a lead generator, you have the ultimate goal of bringing in prospects and making sales for a company.
Therefore, it is your job to set up appointments and find potential clients for the sales team.
You're the first point of contact in the prospecting process.
The entire sales team relies on your persuasive abilities and your creative methods of finding potential customers.
Your primary tool is usually the telephone, email, and social media campaigns.
What you have to do:
Utilize Excellent Communication Skills
A lead generation job is the kind of job where you need to have top-notch communication skills, especially verbal communication.
You must be a good, smooth, calm, and enthusiastic talker.
Also, you must be objective and organized to present a clear and convincing argument for the customers. So you could pursue a service or products.
You must also possess effective writing skills which you will use to turn in reports and work on new phone scripts and electronic messages.
Find Prospects First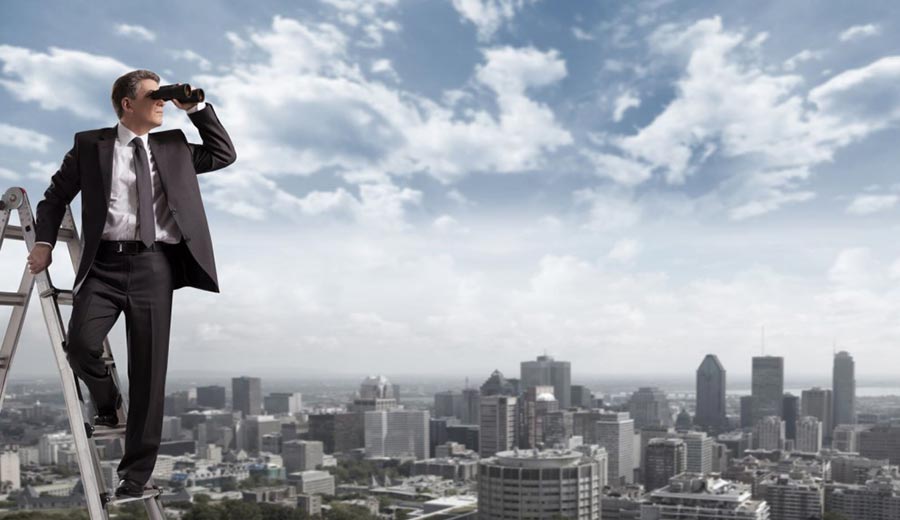 (Image Source: Millermarketing)
One major role in lead generation jobs is to find the potential clients so you can call them and give them your well-rehearsed and well thought out speech.
It doesn't necessarily mean you will always get positive results instantly. You may have a list of phone numbers and end up calling over 60 numbers before you get a lead.
Just make sure you can nudge customers to the final sale because lead generation is a numbers game you have to win.
You can use tools to broaden your search for prospects. An excellent tool you can use is LeadFuze.
LeadFuze has proven efficiency to many businesses over the years and will most definitely increase in the coming years.
Finding Passive Candidates
LeadFuze gives you all the data you need to find ideal, passive job candidates.
Go through a variety of filters to zero in on the leads you want to reach. This is crazy specific, but you could find all the people that match the following: 
People who have worked in Computer Software
Who held a title of Lead Developer OR Lead Engineer OR Head of Engineering
That have NOT been a CTO or Chief Technical Officer
And currently make $85,000 to $100,000 in salary
While having javascript skills
Who are currently unemployed
Who are likely to fit culturally due to liking Back to Future OR Fast and the Furious
Just to give you an idea. 😀
Ability to Follow Up
Lead generation jobs often require that you follow up with potential customers to get them even more excited to meet with a salesperson and buy a product or service.
Perhaps you'll send them literature about the service, a sample of the product, or even a contract to review before the salesperson steps in.
You may even have to call to confirm appointments or follow up on a customer when they say they need to think about it or talk it over with a friend or spouse.
Sometimes, you are even required to follow up with the sales manager; to provide a list of new contacts or give salespeople a little heads-up about a specific customer request.
You Must be Enthusiastic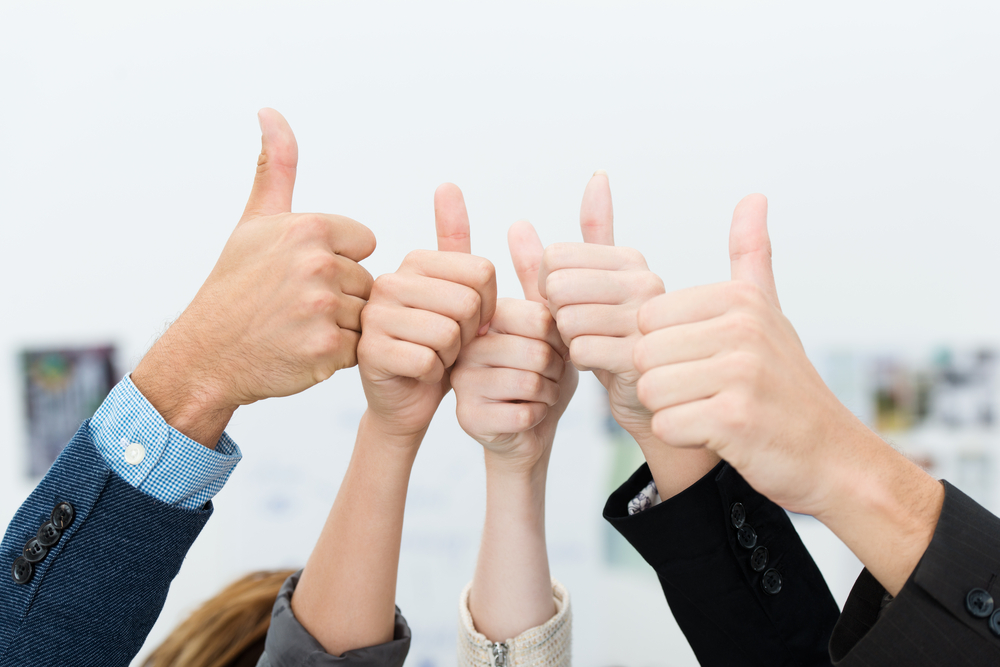 (Image Source: Amanda Gore)
Lead generation is one of the most meticulous jobs in a business.
So much that some companies even require a business degree and extensive sales experience to work as a lead generator.
These companies usually are in the business-to-business sales industry and require a level of professionalism in all their employees that is done in 4 years of business school.
For the most part, a great speaking voice, an ability to quickly learn the features and benefits of a product, and a persistent attitude can immensely help you land a telemarketing job in lead generation.
Most employers want to see at least a high school diploma and will give you on-the-job training.
Lead Generation Job Description
The job description could vary depending on the company or the employer.
While some employers are calm, others can be very demanding.
Regardless, the role and duties of the lead generator will never be taken for granted under any circumstance.
We shall focus on the basis/key responsibilities which include:
Prospect, generate, qualify, process and follow up on leads and setting appointments with an external sales team.

Collaborate with the sales, marketing team, and EI leadership to develop lead generation strategies to create opportunities with prospective customers.

Initiate lead/demand generation strategies that include inbound/outbound sales and marketing campaigns and initiatives

Initiates and participates in new business pitches with sales team and subject matter experts.

Provide consistent, concise, accurate, and timely weekly/monthly sales lead generation activity reports to management

Solve complex technical integration problems and issues.

Assist in preparing concise, targeted proposals and contracts.

Develop and maintain strong relationships.

Demonstrate a commitment to the technology industry by staying updated on the new regulations, product solutions, changes, innovations, and trends.

Achieve sales lead generation and appointment quotas.
Required Qualifications of a Lead Generation Specialist:
This also varies but, the basics are:
Four (4) year degree or minimum of 3 – 5 years of sales telemarketing experience.

Experience with lead generation and marketing automation software.

Must possess excellent communication skills both oral and written and be skilled in "Selling via Phone" successfully.

Should be experienced selling technical and integrated IT premium priced solutions and be able to develop new prospects in a competitive environment.

Must have experience selling technology-based product and software solutions utilizing ROI and other value-added selling approaches.

Ability to multi-task daily projects and commitments and employ structured selling methods is required.

Must have strong inner drive and self-discipline, proficiency in Excel, Word, PowerPoint, and Outlook.
Skills you Need to Have for a Lead Generation Job
There are a lot of skills that come in handy as a lead generation specialist. It is not only ok to desire the job, but you must also be very good at it.
As being remarkably excellent at what you do will always make you stand out among the rest.
1

Exceptional Lead Generating Skills

This is a list of the most important skills a Lead Generating Specialist actually needs in order to be successful in the workplace.

.
2

Excellent Communication Skills

Here's how Communication is used in Lead Generating jobs:
Cultivating prospect relationships by conducting follow-up communications to move opportunities through the sales funnel.

Identifying and quantifying new business opportunities for an industry-leading customer communication technology provider.

Working in a highly motivated team environment with positive communication and organization skills.

Achieving specific program objectives and goals through the initiation of telephone/email communication with prospects.

Contributing to campaign management and communications for key marketing initiatives.

Utilizing professional communication, marketing, and consultative sales skills.

Analyzing campaign success, ensured consistent processes, and internal communications.

Managing prospects/pipeline via ongoing telesales and communication with customers.
Maintaining good and detailed communication is the key.
Maintaining detailed communication documentation through database management functions.

Promoting to Team Lead, this position contributes toward the overall success of the campaign regarding communication, training, and performance.

Updating the candidate's profile in the proprietary database with notes from the phone screen and track all communication with candidates in the database.

Creating, updated, and maintained email bounce reports from Sales Automation Campaign, decreasing lost communication by 40%.

Validating leads via cold calling and email communication with school district personnel, architects, or owner s representative.

Addressing qualified leads for the sales/communications team by calling a list of prospects provided by Capitol Advantage.

Assisting with opening communication barriers between management and associates that were hindering the company's sales growth.

Achieving program objectives and goals through the initiation of telephone &/or email communication with prospects.

Utilizing professional communication, research, and interviewing skills, as well as marketing and sales skills.
3

Effective Sales Process

This is how effective sales process is used in Lead Generating jobs:
Engaging business owners in a needs-based dialog to cater sales process and ensure the maximum possibility of closure.

Initiating sales process through cold calling and networking.

Moving opportunities through the sales process.

Participating in continuing education opportunities with the intent to increase qualified customer contacts, enhance relationships, and advance the sales process.

Working closely with company executives to identify new business opportunities and routinely participated in the sales process.

Creating and executing innovative sales processes and protocols to apply standardized methods and ensure positive outcomes.
4

Utilizing Salesforce

Here's how Salesforce is used in Lead Generating jobs:
Performing computer data entry using Microsoft Excel software and on SalesForce online database.
Administering and maintaining leads within SalesForce.com.
Mastering Salesforce software to manage lead generation.
Collaborating with Sales and Marketing teams to develop complex marketing automation programs using Salesforce software.
5

Utilizing Customer Service

Here's how Customer Service is used in Lead Generating jobs:
Assisting the Marketing Manager to select new customer services and even coordinated maintenance needs.

Delivering world-class customer service, helping to build customer satisfaction and brand loyalty.

Providing superior customer service while setting appointments for in-home installations.

Exhibiting excellent customer service at a leading computer software company.
6

Business Development

This is how Business Development is used in Lead Generating jobs:
Developing trusting relationships with sales and business development by communicating regularly.

Preparing Business Development Manager and Business Development Representative on-boarding binders.

Establishing business development relationships to generate leads with a conversion rate of 35%.

Training new employees on business development best practices and company model.

Leveraging well-developed relationships, building skills, and strong consultative selling abilities while executing targeted business development strategies within the government sector.

Working in the Business Development department with responsibilities that include marketing, supplier partnerships, educational in-services, and brand identity.
7

LinkedIn

Here's how LinkedIn is used in Lead Generating Specialist jobs:
Prospect new clients utilizing information gathering websites such as ZoomInfo, LinkedIn, Navigator, and other available resources.

Develop viable leads via Google, LinkedIn, Jigsaw, Discovery.org, Hoover's, and Rain King.

Prospecting by various methods such as inbound leads, trade publications, LinkedIn, DiscoverOrg, in company websites.

Connect with prospects by using ZoomInfo, ConnectAndSell, LinkedIn, Referrals, and Networking.
8

Sales Goals

Here's how Sales Goals is used in Lead Generating jobs:
Exceeding targeted sales goals by 32%, identifying strategic partnerships, and gathering market information to gain a competitive advantage.

Surpassing monthly sales goals set by management during every month of employment.

Increasing sales goals through continuous customer follow-up, exemplifying outstanding communication skills.

Developing highly empathetic client relationships and earning a reputation for exceeding sales goals.
9

Inbound Calls

This is how Inbound Calls is used in Lead Generating jobs:
Handling up to 50 inbound calls from small to large businesses (20 to 5,000 employees) daily.

Providing leads to sales managers for GM dealers throughout the US Made calls to/answered inbound calls from prospective buyers with tech questions.

Receiving inbound calls from health care professionals requesting to initiate prior authorizations for specific medications.

Negotiating pricing agreements/contracts while averaging 73+ outbound/inbound calls daily within the southern Calif and Hawaii state area territory.
10

High Volume

Here's how High Volume is used in Lead Generating jobs:
Conducting high volume prospecting (100 130 calls per day) to qualified leads and prospects.

Generating a high volume of leads/appointments for regional sales force from an extensive portfolio of IT services.

Providing Vista Eye Center lead generation, with high volume outbound calls to local manufacturers for safety eyewear supplies and services.

Processing a high volume of client data with accuracy, demonstrating the ability to make independent decisions to resolve occasional snags.
11

Generating Sales

Here's how Generating Sales is used in Lead Generating jobs:
Articulate business values to prospects to generate sales qualifying leads and transition them to the appropriate account executive.

Implementing market research, marketing programs, and events to generate sales revenue.

Informing customers about products and services to generate sales leads.

Interacting with customers in an independent, roadshow environment to generate sales leads.
12

Potential Customers

This is how Potential Customers are used in Lead Generating jobs:
Providing correspondence to potential customers and sales representatives nationwide.
Promoting business solutions to potential customers.
Placing outbound prospecting calls to potential customers (up to 100 calls per day).
Creating effective scripts and emails for use when cold calling potential customers.
13

Appointment Setting

Here's how Appointment Setting is used in Lead Generating jobs:
Maintaining control of appointment setting for Insurance Clients Nationwide.

Handling appointment setting with executives for outside sales regarding business to business transactions.

Planning and executed appointment setting program for Human Resource agency.

Creating a direct mail campaign and external telephone appointment setting vendor.
14

Market Research

This is how Market Research is used in Lead Generating jobs:
Maintaining unsupervised territory management, where responsibilities included market research, prospect qualifying, and sales cycle management.
Identifying and evaluating import business opportunities from China and conducted market research and competitive analyses of key industry players.
Conducting market research and developed sales and marketing literature for both domestic and international testing capabilities by market and market segment.
Compiling market research data to direct targeted marketing efforts that introduced new products and promoted product visibility.
15

Decision Making

Here's how Decision Makers is used in Lead Generating jobs:
Identifying and developing relationships with decision-makers to initiate new business opportunities with clients.

Leading generation process through business-to-business outbound calls to executive decision-makers.

Scheduling and managing appointments for regional sales staff for meetings and phone calls with decision-makers.

Recruiting IT decision-makers from targeted corporations to attend executive-level seminars.
How much does a lead generation job make?
How many lead generation jobs are in United States?
The United States is one of the most commercialized countries in the world.
There are new companies, businesses, and industries that are emerging every day. They are giving rise to a high level of competition among these businesses.
There are so many lead generation jobs in the United States because of the need to meet sales and profit.
According to a recent search on LinkedIn, there are currently 32,000 lead generation job posting and 560 online lead generation job postings in the United states.
on LinkedIn, there are currently 32,000 lead generation job postings and 560 online lead generation job posting in the United states
Click To Tweet

(Image Source: Linkedin)
And according to indeed.com job platform, there are about 57,458 lead generation job postings and 7,407 online lead generation jobs in United States alone.

(Image Source: Indeed)
According to glassdoor.com, there are about 17,148 lead generation jobs postings and 8,426 online lead generation job postings.

(Image Source: Glassdoor)
According to glassdoor.com, there are about 17,148 lead generation job postings and 8,426 online lead generation job postings
Click To Tweet
TOP LEAD GENERATION COMPANIES HIRING
As a business grows in size and complexity, so does lead generation strategy.
As the number of prospects a business owner needs to follow up with rises, so does the number of leads needed to score and qualify for the sales team.
Eventually, the general-purpose marketing team won't be able to keep up with the lead generation workload.
A lead generation specialist is needed to deal with these responsibilities. Otherwise, you'll convert fewer prospects and ultimately bring in less revenue.
The online lead generation job is a lucrative and essential role in the business world today.
The role of a lead generation specialist is ultimately and data-driven.
They will have to condense many individual data points into a single score and grade.
Develop sales opportunities via cold call, develop new clients through market research, and obtain prospects information such as company name, contact name, email address, and other information.
Lastly, follow up with the sales manager by providing a list of new contacts or to give salespeople a little heads-up about a specific customer request.
Conclusion
The bottom line is that a lead generation job is integral to many B2B marketing businesses.
Without input from a lead generation specialist, sales teams would have to deal with an overflow of unqualified leads who are unwilling or unable to make a purchase.
Editors Note:
Want to help contribute to future articles? Have data-backed and tactical advice to share? I'd love to hear from you!
We have over 60,000 monthly readers that would love to see it! Contact us and let's discuss your ideas!