Are you one of those business owners without a lead generation manager, and whose sales are currently taking a roll down the hill that you can't seem to break away from?
You have probably tried all of the tricks in the book but still failed to yield positive results.
If all of this is happening, you should definitely consider hiring a lead generation manager. A lead generation manager is going to help your business climb up the hill.
What Services Does a Lead Generation Manager Offer?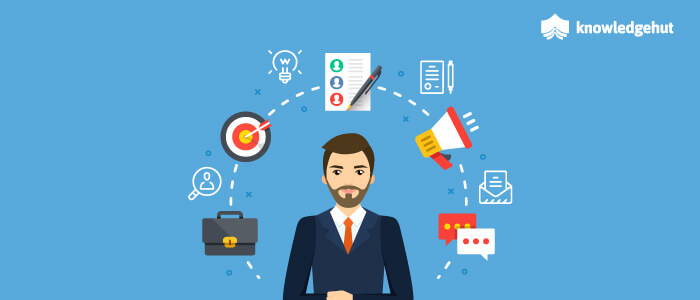 (Image Source: Erasmus Life Budapest)
When you hire a lead generation manager, you ultimately become capable of saving time and money, even more than what you had when you didn't have one.
The services offered by a lead generation manager has now evolved significantly over time, and they will now likely offer a range of services such as:
1. Effective and Productive Communication Services
They build relationships with prospects by conducting follow-up communications to move them through the sales funnel.
Lead generation managers identify and quantify new business opportunities for your industry using a customer communication technology provider.
They work in a highly motivated team environment, using positive communication and organization skills. Lead Generation Managers initiate telephone/email communication with prospects to achieve specific program objectives and goals.
They Contribute to campaign management for marketing initiatives and analyze campaign success to ensure consistent processes and internal communications.
They manage prospects/pipeline using ongoing telesales and communication with customers.
A Lead generation manager maintains detailed communication documentation through database management functions. And validate leads via cold calling and email communication.
2. Productive Sales Process
Lead generation Mangers engage business owners in a needs-based dialog to cater sales process and ensure the maximum possibility of closure.
They can initiate a sales process by cold calling and networking. They can also move opportunities through the process.
Lead generation managers will work closely with your company executives to identify new business opportunities and routinely participate in the sales process.
They will create and execute innovative strategies and protocols to apply standardized methods and ensure positive outcomes in the long run.
3. Effective Customer Service
Lead generation managers assist in customer services and even coordinate maintenance needs. They deliver world-class customer service, which helps to build customer satisfaction and brand loyalty.
4. Business Development
Lead generation managers can help you develop trusting relationships with sales and business development by utilizing regular communication to generate leads with a high conversion rate.
They can help you train new employees on business development best practices and company model.
And also leverage well-developed relationship building skills and strong consultative selling abilities while executing targeted business development strategies within any sector.
5. Generating Sales
They can communicate business values to prospects to generate sales qualified leads and transition them to the appropriate account executive.
They will implement market research, marketing programs, and events to generate sales revenue for your business.
A Lead generation manager will help you generate new leads from outbound telemarketing. They will pre-qualify leads to make the sales funnel more efficient.
Their telemarketing research and expertise come in handy when finding new prospects. They will use this to warm the prospects up so they are ready for the sales team who will close the sale.
Some lead generation managers will even offer a pre-qualification service and send only the most promising leads to your sales team.
Many businesses are now investing in a lead generation manager to ease the burden from the sales team and free them up so they can focus mainly on sales.
This provided great motivation for the sales team as they will be mostly dealing with warm leads that have been pre-qualified and delivered straight to them.
Using a lead generation manager and the services they offer gets you a team of experts who share the same goal and vision for success that you do.
Why a Lead Generation Manager is Important for Your Businesses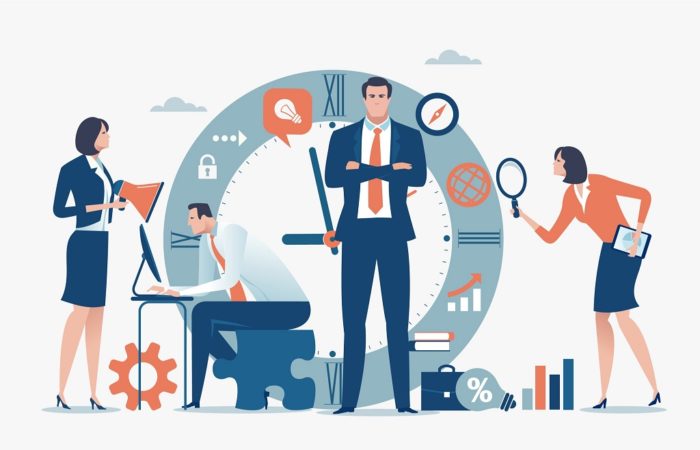 (Image Source: Dealsinsight)
If you are interested in improving your lead quality, it might be best for you to hire a lead generation manager. Because a lead gen manager focuses on two main jobs which are:
Calling of leads passed to Sales from Marketing to ensure that they meet the requirements necessary to elicit a sales call.
Researching leads that meet the firm's requirements, and then engaging with them to qualify them for sales.
In the lead flow process, it is required that someone must follow up with the opportunities that Marketing delivers.
Many organizations have now recognized the value of partnering with a lead generation manager. Because meeting with decision-makers and influencers helps to close business deals faster.
And as a business owner, choosing to have your own salespeople search for the right organizations and try to set up meetings with the relevant bodies will take time.
Here are the reasons why companies should work with lead generation managers:
1. Lead Generation is a Priority
It is a fact that lead generation is a priority for a business because a lot of B2B marketers spend more than half their marketing budget on attracting leads.
Without your customers or leads, your business won't run.
2. Expert-Led Services
A lead generation manager will provide you with expert-led services including sales reps who have had a lot of experience working in your field.
Your need to trust that the people representing your company are experts. They have sales experience that qualifies them for discussion with your target prospects.
3. Your Business Team Extension
Lead managers already have a combination of sales background and industry experience that qualifies them to functions as an extension of your team.
These dedicated experts in lead generation are capable of quickly and easily become familiar with the ins and outs of your industry, business, competition, and customers.
And they will share your same goals and vision for success, making them an essential member of your business team.
4. Effective Tools and Resources Utilization
A lead generation manager is trained in the effective utilization of lead generation tools and resources, saving you the money you would have spent.
Once they gain access to these tools, they can easily use them to help you identify and target the most qualified possible leads for your business using intent data.
Intent Data is a set of information that focuses on the signals that indicate a person is in-market for your product or your services.
This is very important because it will speed up your sales cycle as you meet with prospective business buyers who are currently on the lookout to meet and speak with similar organizations.
5. Overall Improvement
Competition is already very fierce in your market field, and your company sales targets are rising rapidly every year.
And as a business owner, you need to make sure that your salespeople are meeting new prospects and closing deals more often than spending time looking for new leads.
When it comes to getting the best B2B sales leads, quality always most certainly trumps quantity in lead generation.
This is because the higher the quality of the leads you get, the more efficiently your sales team will be, converting them into satisfied customers.
They get you personal meetings with decision-makers and influencers because they are the people who decide on their own terms and needs to be persuaded.
Get a lead generation manager who has got a unique prospecting methodology and the right technical tools. They can help you find the companies who are actively looking for the products & services you offer.
6. They Are Result Driven
When you hire a lead generation manager, be rest assured that you already have a result-driven member on your team. Lead generation managers are focused on finding effective ways to produce lucrative leads for your business. 
The lead manager's sole purpose is getting you the desired results, and those results come in the form of quality leads. So they are not distracted or burdened with the other aspects of sales.
7. They Shorten Sales Cycles
It is a rule that the quicker your sales team can identify prospects who are ready to make a purchase, the more sales they can make.
Therefore, if you have a lead generation manager on board, he will work to help your sales team discover which potential customers are ready to be approached. And he will successfully guide them to your sales team so that the sales can be closed.
8. No More Cold Calls for You
A Research revealed that barely 2% of cold calls produce results. This simply indicates hours of wasted time and a tremendous amount of wasted money as well.
So, instead of wasting your time and money trying to generate sales yourself unproductively, hiring a lead generation manager. They will save you a fortune and make the most of your marketing investment by getting you genuine referrals and qualified leads.
9. Access to Expert Advice
It is practically impossible to expect one particular marketing employee to be an expert at everything. From analytics, to writing, sales, strategizing, search engine optimization, lead generation, copy editing, web design and more.
So, by hiring a lead generation manager, you will have a dedicated expert who is working full-time to find you quality leads and turn most encounters with your business into referrals.
It is the sole responsibility of a lead generation manager to work to support your marketing team while providing expert value. 
10. Money Saver
Hiring a lead generation manager will help save you a great deal of money wastage. It does this by stopping you from throwing your money at PPC campaigns and other frustrating strategies that eventually suck up your monthly marketing budget with a tiny ROI. 
When you hire lead generation managers you are literally putting your money where your mouth is or where it will count the most.
Lead Generation Manager Job Description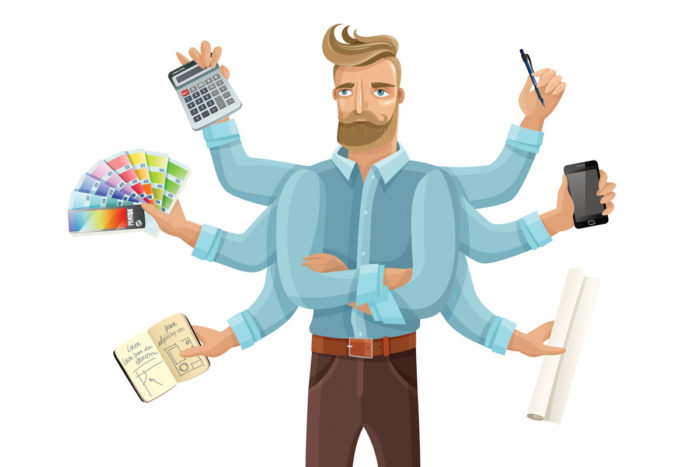 (Image Source: CIO)
The job of a lead generation manager include:
Conducting research for the target market and strategies for lead generation.
Continuously searching for the right people and businesses and setting up the connections through outbound marketing.
Reaching out to prospects via different means of communication.
Working with leads generated by the business's other activities such as marketing campaigns, social media, advertising, customer referrals and help generate new ones.
Qualifying leads.
Creating a marketing list of leads for the sales team.
Creating an organized and accurate list of information from prospects
Driving leads for the Sales team
Executing and improving targeted account-based and demand generation strategies for all paid and owned channels which includes email, events, paid search and social, and web
Developing, analyzing, and improving seamless programs and campaigns to nurture, consideration of the challenges and driving demands.
Using intent data and working collaboratively with sales to keep segmentation and targeting laser sharp
Improving foundational metrics and making data-driven decisions to optimize programs and audience journeys, communicating relevant insights to the team.
Managing marketing activities, marketing program plans and overall historical performance.
Developing and improving a scalable marketing operations strategy.
Lead Generation managers are also responsible for the following:
1.Calling and emailing Prospects
Outbound marketing obviously no longer favors many marketers, but it can still serve as an effective lead generation method in some special circumstances.
The most successful outbound marketing techniques that still work today are direct calls and emails. This is true in B2B industries mostly, as it's relatively easy to research and target the people that hold the positions relevant to the products that are being sold.
At mostB2B companies, the task of cold calling and sending emails to prospects falls to the lead generation manager.
It is the lead generation manager who will research potential leads, initiate some initial communications to warm the prospects up, and even pre-sell them before transferring them over to the sales team.
The lead generation manager's efforts effect will vary based on the number of prospects available for him to attend to. It will also vary depending on the number of consistent lead sources that have already been set up, and also how good at selling the manager is.
2.Lead qualification
Yes, we know that not every lead will convert. Irrespective of the effort you put in and how hard you and your sales team try, some leads just will not buy.
The reasons why this happens might vary based on several factors. One of which might be the high cost of products or services.
Or perhaps your product is not compatible with their existing infrastructure. Or maybe your lead wants to make a purchase but he/she does not yet have approval from someone with the power to make that decision.
These reason doesn't actually matter. What really matters is that you avoid wasting time on low-quality leads that have very little chance of converting.
Your sales team needs to spend their time on the phone with potential buyers. And trying to sell to an unwilling buyer is a horrible waste of time and money.
3. Lead Scoring
With considerable research and analysis, it is possible to give each lead a quality score or a quality grade.
By scoring or grading your leads, you can avoid sending low-quality leads to sales and rather stick to the leads that have a higher chance of converting.
The task of Lead scoring will also fall to the lead generation manager. This is because he is better grounded in processes more than the others.
How To Hire a Lead Generation Manager For Your Company
Hiring a lead generation manager requires very thorough decision making. Before you even consider hiring a lead gen manager you need to validate his/her credentials, check his/her references and check his/her work experience
Where To Hire a Lead Generation Manager
There are several online platforms where you can find a lead generation expert or agency for hire.
Here are our top ten recommended platforms:
Conclusion
Take a look at your budget today and see how effective your current marketing strategies are at generating productive sales leads. Now might just be the right time for you to consider hiring a lead generation manager to start getting real results.
A lead generation manager makes sure that the leads you get are legitimate. And also make sure that they aren't going to be a waste of the sales team's time and effort.
It is important for your business to have a lead generation manager because there has to be an expert to follow up on the opportunities that marketing delivers as well as thinking outside of the box.
This person must also be an expert at forging new connections and delivering leads to you that may not have been interested in your business otherwise.
Editors Note:
Want to help contribute to future articles? Have data-backed and tactical advice to share? I'd love to hear from you!
We have over 60,000 monthly readers that would love to see it! Contact us and let's discuss your ideas!