If you're looking for a way to make more money, then a lead generation reseller program is the perfect solution. I was skeptical at first, but after seeing how much money I could make while I slept, I knew it was the right choice for me. The best part is that there are no limits on how much you can earn – the sky's the limit!
What Is
a Lead Generation

Reseller Program?

A lead generation reseller program is a program in which a company that sells lead generation services to other companies resells those services to its own customers.

The program allows the reseller to earn a commission on each sale of lead generation services.
What is lead generation?
A marketing tactic that persuades or encourages potential customers to engage with your business is known as lead gen.
By providing information to your potential customers, you can generate interest that can turn into a sale.
There are a lot of different ways to generate leads. Some popular strategies include email marketing, social media marketing, content marketing, and online advertising. It's important to look at your CRM data to find out where your best customers are coming from.
It is essential that you take a close look at your customer relationship management (CRM) data in order to formulate the best possible strategy for your target customers and business model. Only by doing this can you hope to achieve the level of success that you desire.
How does lead generation work?
As a owner of a business , it's essential that you take the time to understand who your ideal customer is. Once you understand this, you can then implement a strategy to get these ideal website visitors. Doing this will help you generate new sales.
If you, as a small business owner, have partnered with a social media personality who has built their own following, then you might be able to use their platform to promote your own.
What are some ways your company can connect with potential customers and turn them into leads?
Your affiliate marketing partners can help you generate high-quality sales by talking about your products and linking to your site. This is an excellent way to target a demographic who otherwise may be "cold", by reaching out to them via trusted personalities they follow online.
Using influencers is a great way to get in front of an audience who may not otherwise know who you are. By leveraging the influencer's audience, you can drive them to your website and begin the sales process.
Now that you've found an affiliate program manager, you can focus more on building relationships with your customers and providing them with excellent customer service. This will improve your customer retention, which will lead to more sales, more revenue, and more commissions.
Your team's understanding of SEO can be used to engage with your warm and potential-hot lead lists. This will result in more visits to your site, which can result in more conversions.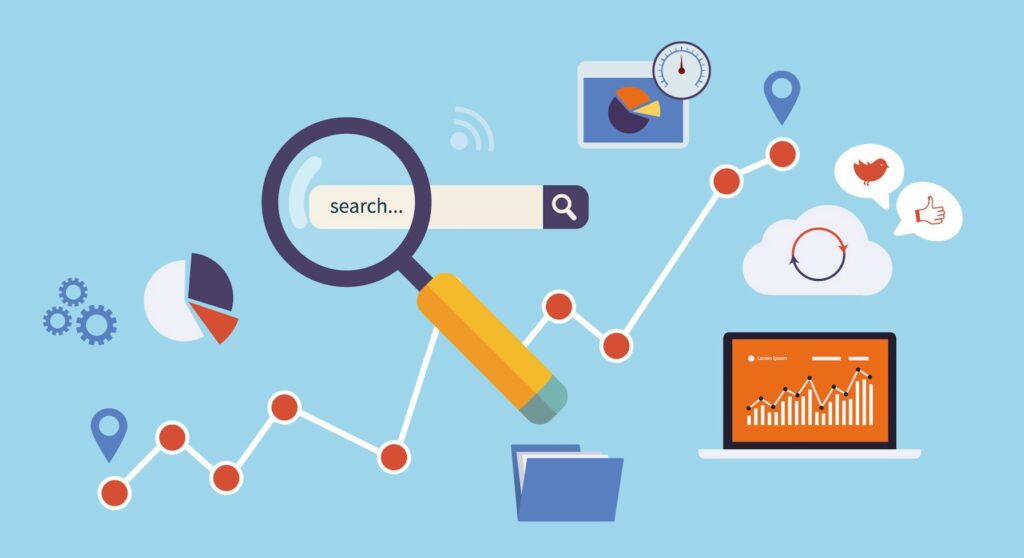 (Source)
What is an
affiliate lead generation

program?

Lead Tracking is all about keeping track of how a lead moves through your sales funnel, but what about their journey to becoming one?

A lead gen affiliate program is a great way for marketers to expand their audience and generate more sales. By partnering with other online businesses, you can leverage their generation networks and get your message out to more potential customers. Tracking your metrics allows you to see what's effective and what isn't, so you can refine your approach.

A lead generating affiliate marketing program is a type of business relationship where an advertiser pays an influencer or publisher for referring leads to their business. The marketer may compensate the affiliates with commissions, credits, or free samples.

If you're not continually generating new business, your company will struggle. Therefore, it's vital that you have lead generation campaigns set up. A great way to achieve this is by implementing an affiliate program.

Affiliate marketing is a great way to keep a steady stream of leads into your funnel.

When we think of affiliate marketing, we typically only think about the final purchase, but that's just not the case.

If you're looking for a way to generate new leads to your funnel, a lead generation program may be a good option. Lead generation programs can help you generate high quality leads that are then passed on to your sales reps.

If you're looking to generate a steady flow of new sales opportunities, consider working with a lead gen affiliate. These affiliates can help you generate a constant stream of fresh, pre-qualified leads to fill your funnel.

If you're looking for a way to generate leads on autopilot, affiliate marketing may be the answer. By  partnering with other businesses in your industry, you can referral leads back and forth between companies. This can help to ensure that your sales team always has a fresh supply of qualified leads to work with.

Here is how to set up an affiliate program for lead gen in WordPress.
How to set up an affiliate program for
lead generation in WordPress
To set up a program for affiliate marketing, you'll need two things: a landing page creator, and affiliate tracking.
Here, we'll go over some of the best ways to track affiliate marketing.
Step 1: You'll need to download a form builder and create forms.
There are a lot of great contact form plugins for WordPress websites, but our favorite is WPForms' drag & drop builder. AffiliateWP integrates seamlessly with it, and you can also use it with Formidable, Gravity, and Ninja forms.
If you're looking for the best contact form plugin for WordPress, check out WP Forms. It's completely free, and it comes with lots of features, so you can create a professional looking, effective, and easy-to-use contact page.
The WordPress Forms Plugin by wpforms.com is an all-in-one solution for creating, managing, and optimizing your contact forms. The premium plan offers additional features and add-ons that can enhance and streamline your lead gen efforts.
Think about what you want your form to accomplish and what your affiliate offer is.
Don't overwhelm your lead with too much information. Remember, you're paying for these signups, so you don't want to waste your money on unqualified people. Keep your affiliate marketing goals in mind when building your forms.
Don't ask too many questions, but make sure to ask the right ones.
Step 2: Getting Started With AffiliateWP
Once you've chosen your affiliate programs, then you'll need to get your WordPress site set up. The easiest way to do this is by using AffiliateWP, which is a free WordPress plugin.
After you've chosen the right plan for your needs and completed your transaction, you'll receive a confirmation e-mail with a link to download your affiliate software. Be sure to keep an eye on your Inbox so you don't miss out on this vital information!
Click the link below to download the latest version of the Affiliates plugin.
In your WordPress affiliate website, go to Plugins >Add new.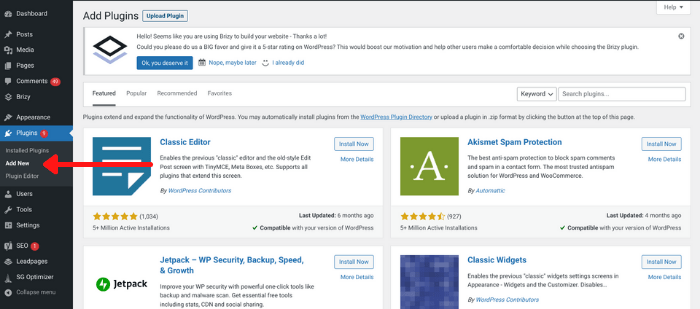 (Source)
On the next page, click "Upload plugin" and then "Choose File." Choose the .ZIP file for the plugin you downloaded from the Affiliates > Settings page. Click "Open" and then "Install Now."
After downloading, click the "activate" button to complete the installation.
Now, open the left-hand menu and navigate to Settings. Here, you'll see an input field labeled "Affiliate License Key."
Paste your license key into the field provided, then click the "Activate" button.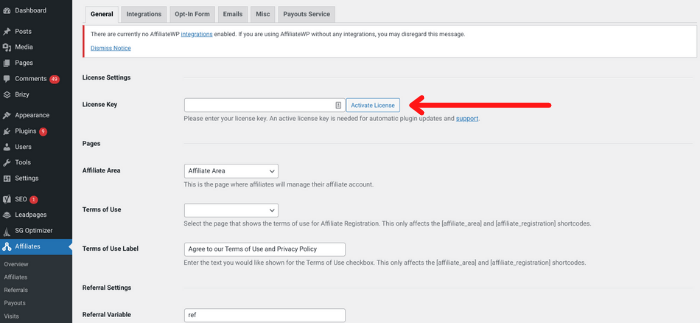 (Source)
Your brand new affiliate system is now ready for customization.
Step 3: Integrate AffiliateWP

With WPForms

Once you've got your affiliate tracking software set up, you can integrate it with your chosen contact form plugin.

From the Integrations > Settings page, you'll see a list of all the integrations you have set up.

Select the contact form plugin you want to use with this WordPress widget. Once you've made your selection, your widget's configuration will be complete.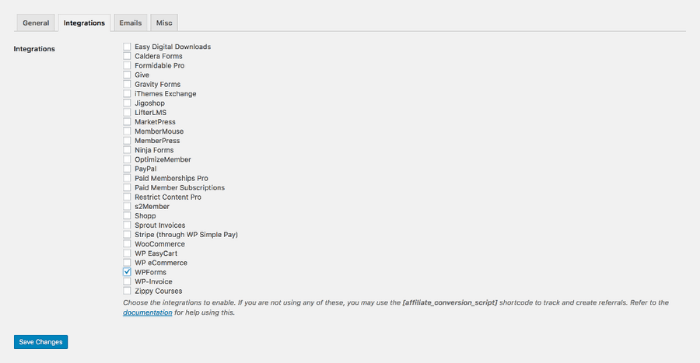 (Source)
Step 4: For referral tracking, you'll need to enable this setting in WordPress Form.
Now head back to your WordPress dashboard and navigate to your forms. In the lefthand column, click on Settings. Then, in the subsequent page, go to Form Options.
At the bottom, there's a checkbox for allowing referrals. Check that box and in the box below, choose lead.
(If you're using a different form builder, then search for their documentation)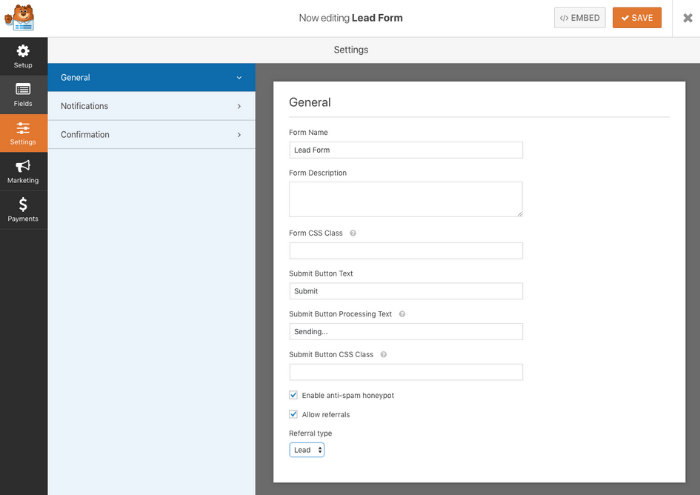 (Source)
Your affiliate signup forms will now seamlessly sync with your Affiliates plugin, enabling you to easily pay your affiliates when they refer a lead who signs up.
Your affiliate network is good to go, but don't forget to check out your Commissions tab in Affiliates > Settings and edit your payout details.
Conclusion
If you're looking for a way to make more money, then the lead generation reseller program is the perfect solution. I was skeptical at first, but after seeing how much money I could make while I slept, I knew it was the right choice for me. The best part is that there are no limits on how much you can earn – the sky's the limit!
---
Need Help Automating Your Sales Prospecting Process?
LeadFuze gives you all the data you need to find ideal leads, including full contact information.
Go through a variety of filters to zero in on the leads you want to reach. This is crazy specific, but you could find all the people that match the following: 
A company in the Financial Services or Banking industry
Who have more than 10 employees
That spend money on Adwords
Who use Hubspot
Who currently have job openings for marketing help
With the role of HR Manager
That has only been in this role for less than 1 year
Just to give you an idea. 😀[/sc
Editors Note:
Want to help contribute to future articles? Have data-backed and tactical advice to share? I'd love to hear from you!
We have over 60,000 monthly readers that would love to see it! Contact us and let's discuss your ideas!