This year, we learned a ton from RevOps leaders. We want to share this knowledge with you by telling you who the top professionals are that should be followed andor talked to.
Even if you're not in RevOps, the advice of these heroes is something everyone should know.
If you want more context, click on the link below.
Why Follow RevOps Strategies?
There is a lot of information about what to do and how to succeed, but not as much on when or why you should say no. Taft Love has an article with his framework for saying "no" appropriately. Hang Black also talks about the future of sales enablement in one podcast and empathy leadership in another.
In the future, RevOps will change how marketing and sales development work. It'll also have a big impact on post-sales.
Here are just a few topics that RevOps leaders talk about, such as diversity and inclusion.
Revenue acceleration plans
Hiring more people in sales.
Building the right tech stack
We have a lot of partners that work with us, and we also want to make sure they're happy. We try not to let our partnerships go stale.
Salesforce is one of the most powerful tools in sales, and it's important to see what you're doing wrong with your leads.
Compensation plans
Leveraging persona profiles
When I first began hiring salespeople, I thought that base pay plus commissions and bonuses would be enough motivation for them. However, because of my own inexperience in the field, I made the mistake of constantly testing out different pricing structures with each new employee.
The two main types of CRM systems are on-premises and cloud. There is a vast difference in what you get with each one, so it's important to figure out which type best suits your business needs.
Marketing automation
Databases
Enablement is crucial for building a successful sales team.
RevOps is a great place to use your problem solving skills, especially for people who want to transition. RevOps is still developing as a function so it's perfect for someone with experience in engineering and marketing.
RevOps leaders usually have a diverse background, as they were probably an SDR or marketer before becoming one.
---
Need Help Automating Your Sales Prospecting Process?
LeadFuze gives you all the data you need to find ideal leads, including full contact information.
Go through a variety of filters to zero in on the leads you want to reach. This is crazy specific, but you could find all the people that match the following: 
A company in the Financial Services or Banking industry
Who have more than 10 employees
That spend money on Adwords
Who use Hubspot
Who currently have job openings for marketing help
With the role of HR Manager
That has only been in this role for less than 1 year
Just to give you an idea. 😀
---
36 RevOps Strategies and Leaders You Need to Follow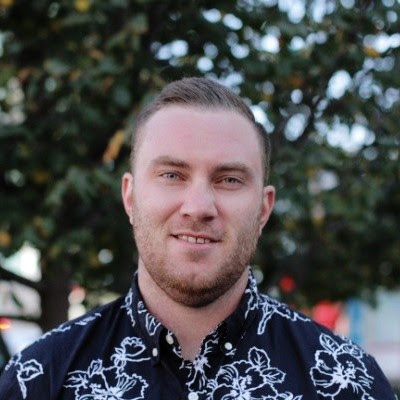 Alex Miller, the Director of RevOps at Sendoso
Alex started his career as an SDR, and now he's the director of RevOps. He has hired smart generalists to lead their own teams. Now, he wants to focus on how to scale out a larger function with more specialist roles.
Ask him about how Cameo can be used for sales prospecting.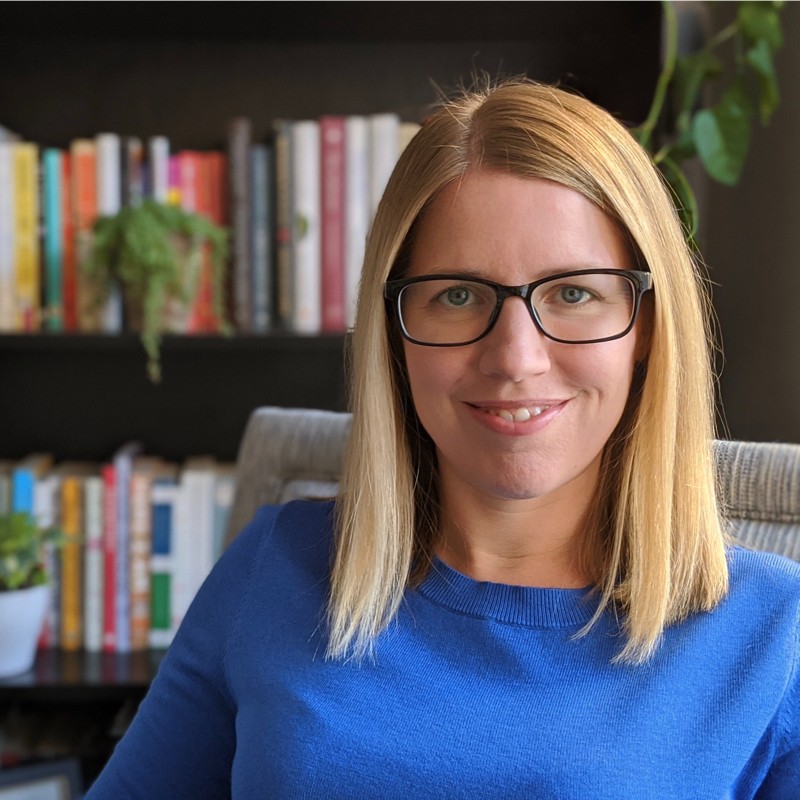 Allyson Clark, the Vice President of Business Operations at Halo Health
Allyson is highly certified in Salesforce and attributes her success to a knack for technology, problem-solving skills, and staying engaged with fellow RevOps leaders. She also says you will probably be thrown new software tools every three months so it's always important to stay up-to-date.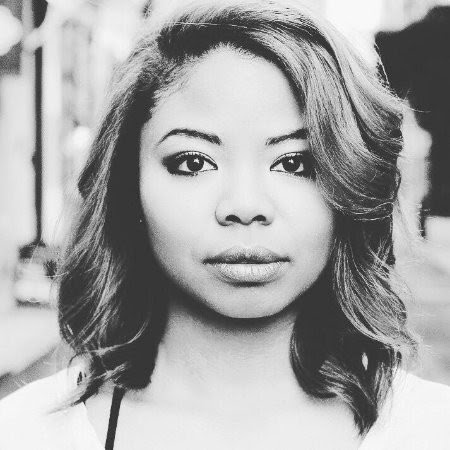 Asia Corbett is the director of revenue operations at Postal.io
Asia is an expert on LinkedIn. She offers advice to new RevOps people, such as how project management skills can help them immensely when creating a RevOps function.
What does RevOps 301 entail?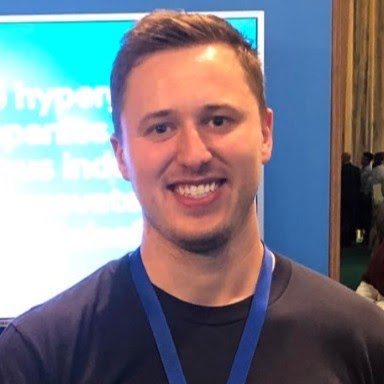 SalesforceBen is a company that specializes in customer relationship management systems.
Ben helps people advance their careers by giving advice through certifications. He creates content including ebooks, templates and infographics about tech stacks.
Article: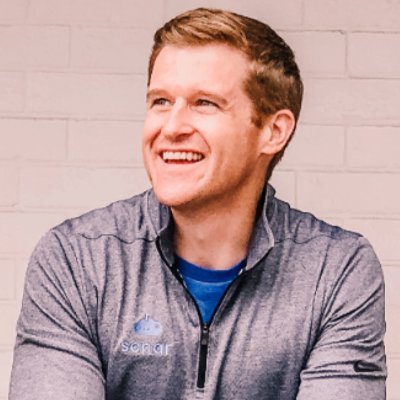 Brad Smith is the founder of Sonar Software, and he also founded Wizards of Ops.
Brad created a Slack channel for Ops people to share tips and advice. They can ask questions too, which is new territory.
(He's asked about platforms built for Ops people, not just the ones they have to manage.)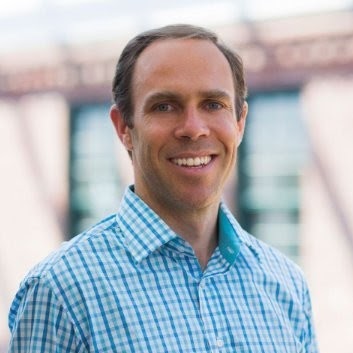 Channing Ferrer, the Vice President of Sales Operations and Strategy at HubSpot
Channing has had an interesting career path, going from consultant to VP of global sales operations. As a strategy leader, he talks about the top plays and metrics that helped HubSpot customers reach their first $1B in ARR.
Cindy Hancock is the Director of RevOps at Highspot
Cindy was on the panel for OpsStars 2020, which focused mainly on how to find success in today's market. She discussed her own challenges and what she learned from them.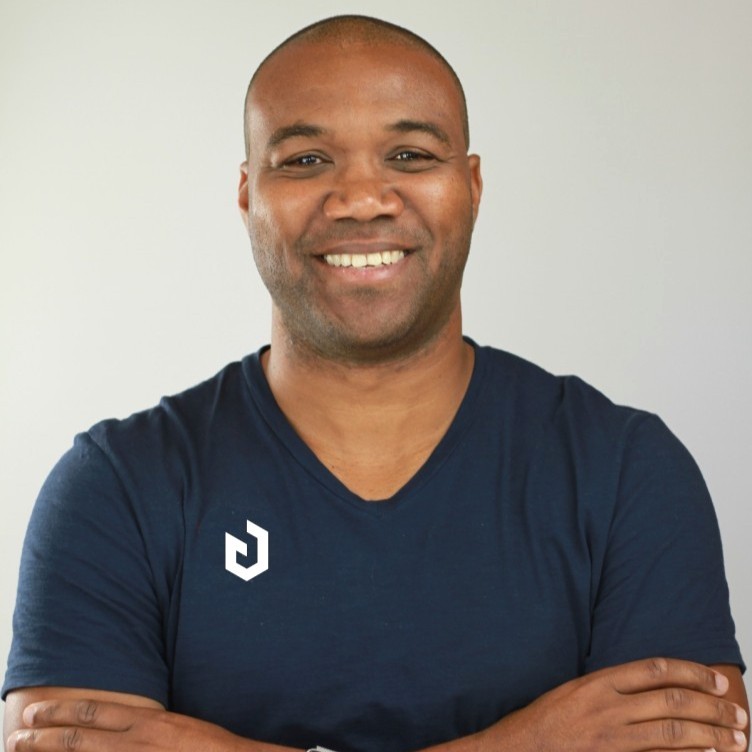 Dwamian Mcleish, the founder of Junction
Dwamian will be writing content about RevOps and what it really is. He also helps run a company that funds organizations who are trying to teach people new skills using technology.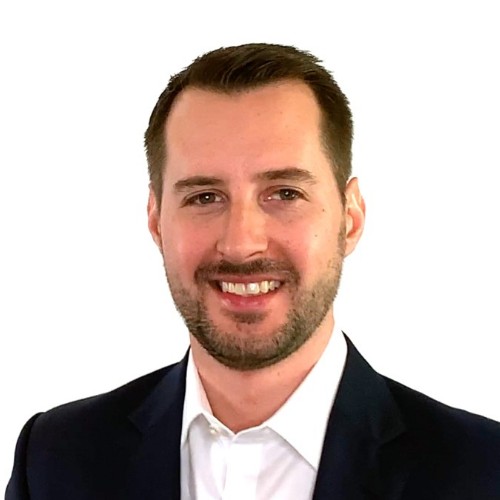 Union Square Consulting is a company that helps with diversity in the workplace. They help find employees for companies and teach them about how to successfully work together.
Eddie has been in the business of sales and marketing for over 1,000 teams. He says that a repeatable revenue engine is what separates top performers from the rest.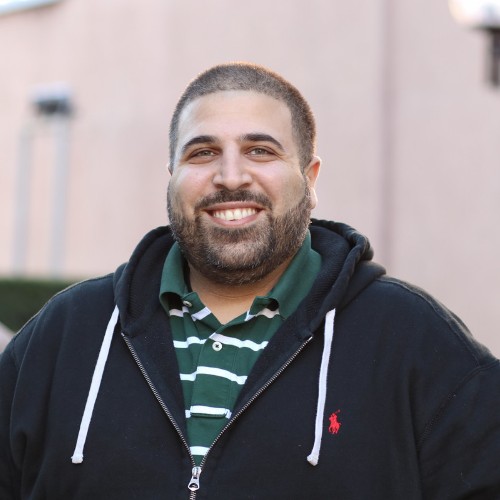 Feras Abdel, the director of Revenue Operations at Outreach
Feras started out in sales and then made his way into operations. He now manages RevOps at Outreach, which is like a dope sneaker collection for him.
(Ask Feras about his philosophy of Salesforce and how it applies to the workplace.)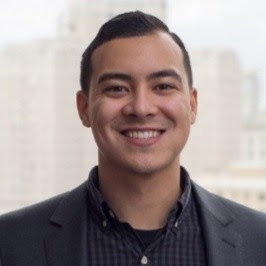 Giovanni Torres, who manages the Operations at Udemy
Giovanni feels that the toughest day to day activities belong to SDRs, and they are really learning how to be great ops people. He says you should create a RevOps team of Avengers by bringing together your current Ops functions.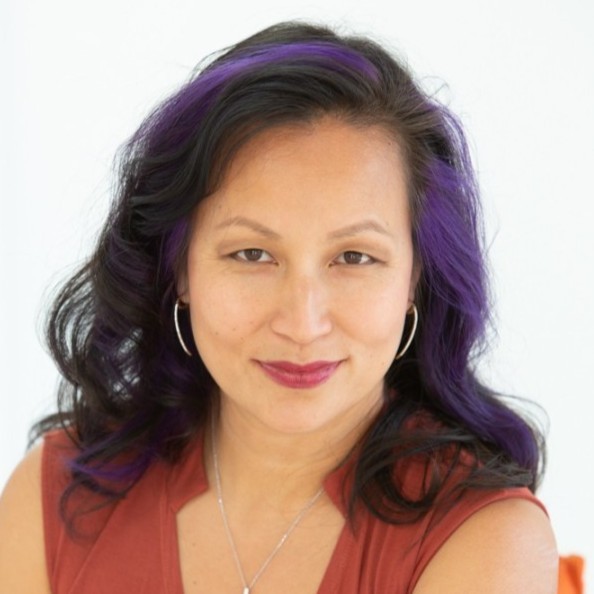 Hang Black is the VP of Revenue Enablement at Juniper Networks.
Hang is a true generalist with experience in sales enablement, business development, product management and marketing. She has the nickname Black Ops because she's always sharing advice on LinkedIn or her podcast Hang With Hang. Hang also speaks about diversity issues as an outspoken supporter of DE&I.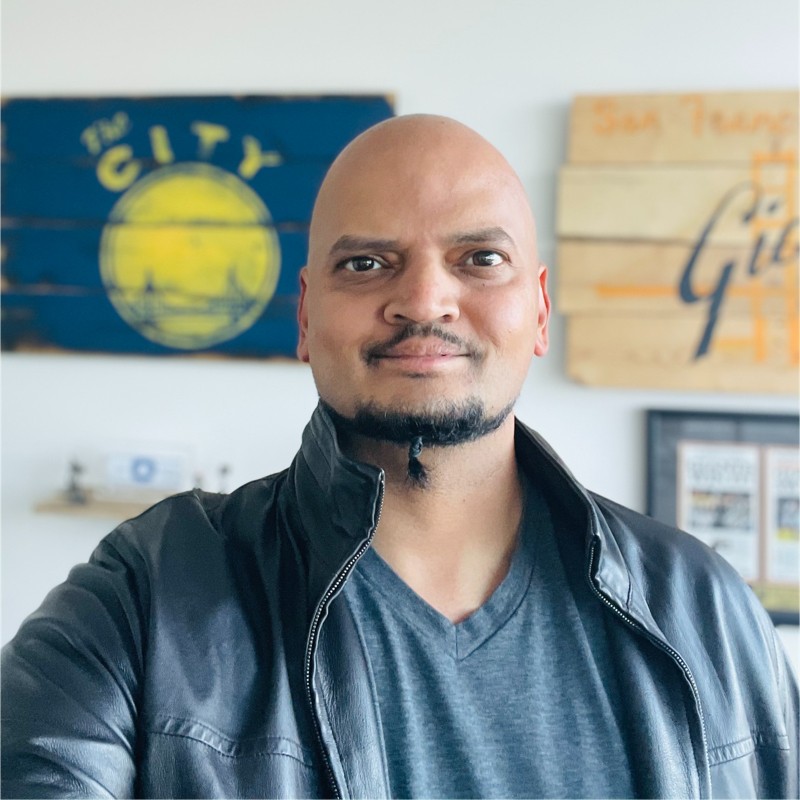 Harish Mohan, the senior vice president of revenue excellence and operations at Outreach
Harish says that RevOps is more than a role, it's a state of mind. He also adds that customers buy because they want to make themselves feel good and they think the product will fulfill their needs.
(I was curious to know what he thought the term "Revenue Architect" meant, so I asked him)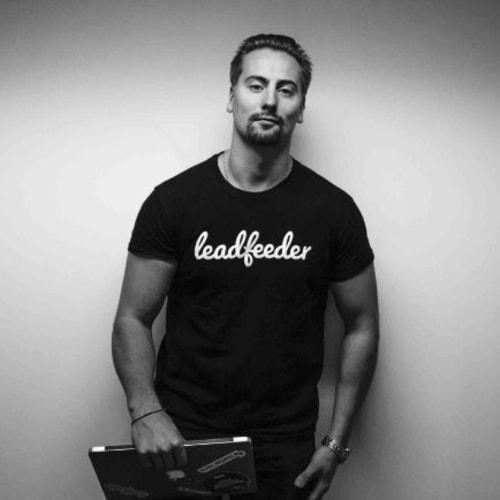 The Leadfeeder marketing director, Jaakko Paalanen.
Jaakko believes in account based targeting. He says that buyer intent data can help you catch leads early on and he also advises marketers to sell with empathy and improve their EQ.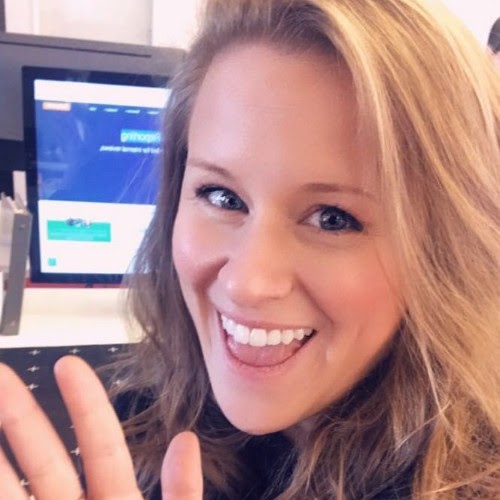 Jacki Leahy is a consultant for Eustace Consulting. She has been with them for two years.
She believes that asking too many questions, breaking things and tinkering with software are the key to her success as a RevOps pro. Her favorite slack groups for RevOps is Wizards of Ops and REVOPS.
(Do you want to know how the best memes are made? I'm not kidding. We really do.)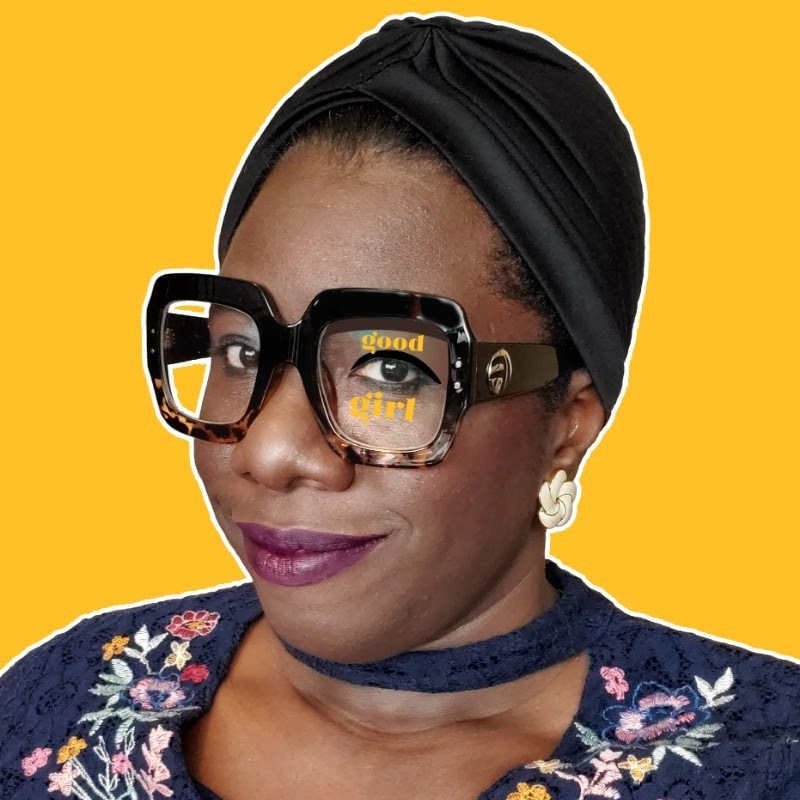 Jasmine Powers, who is in charge of operations at Resilia
Jasmine thinks RevOps is more than just a "function" or "role". It's about achieving the best customer lifecycle as well as profit. Though she admits it can be difficult to fit square pegs into round holes, if you want to stay updated on upcoming conferences and tips from leaders in RevOps, Jasmine has your back.
Jeff Ignacio is the head of revenue and growth operations at Upkeep. He focuses on how Upkeep can increase its customer base by 10% a year.
Jeff is the Sales Enablement Channel Chair at Revenue Collective, as well as a host of their podcast. He started out by configuring SAP for movie theaters and then switched to real estate before getting his MBA from Stanford.
If you want to know about building a capacity model, ask Jeff.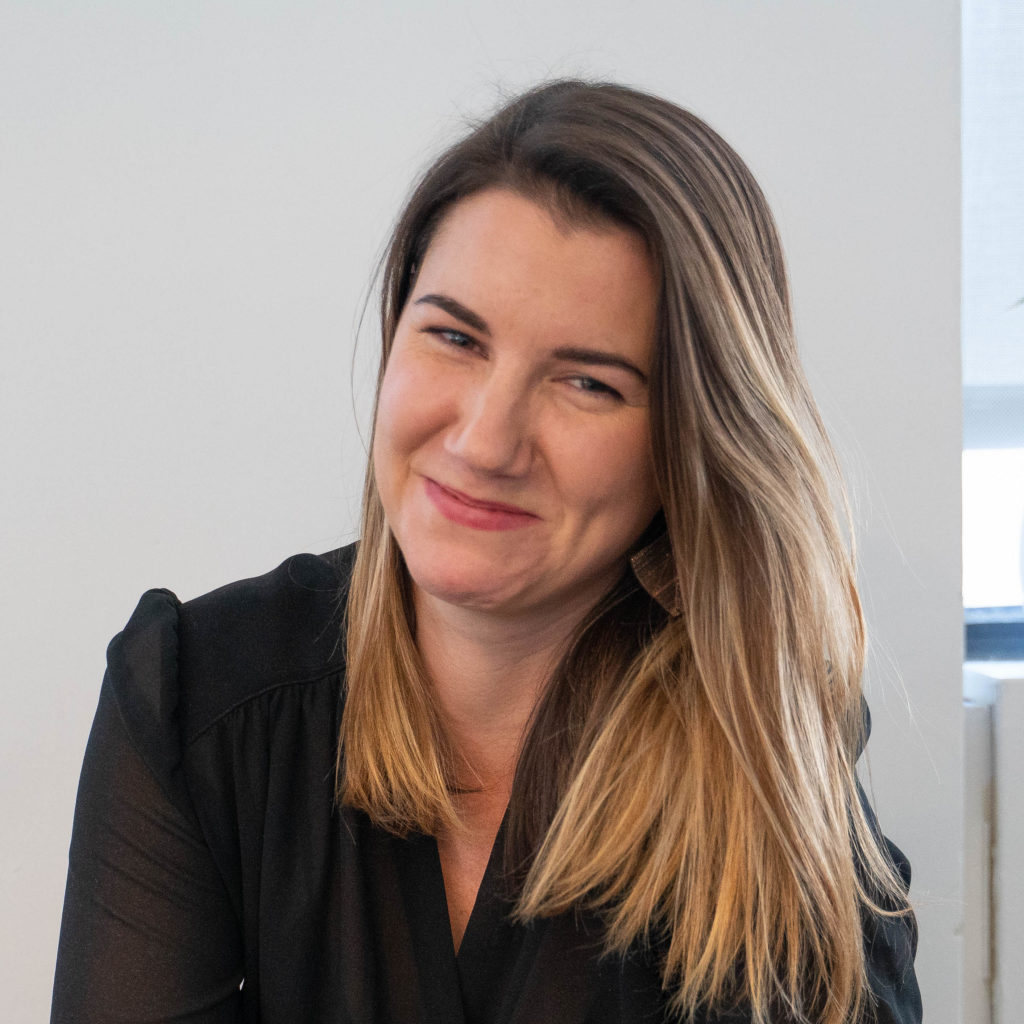 Jen Igartua, Chief Services Officer for Go Nimbly
Jen believes that RevOps transformations start with the managers and VPs where they are most at risk. She advises companies to change their beliefs around workflows, as well as increase accountability.
Here are some tips on finding the perfect RevOps job from her interview.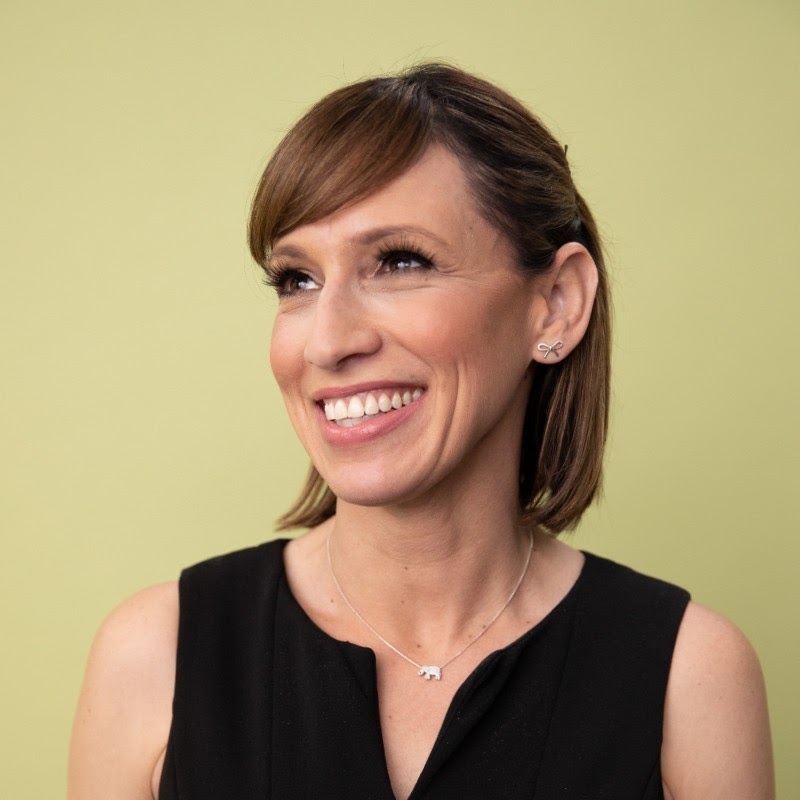 Jen Spencer, head of human resources for Smartbug Media
Jen, who is an expert in revenue generating marketing and sales coaching, founded the company SDR Nation. She has helped many early-career marketers find jobs that are right for them.
Jen's podcast, SmartBug on Tap, focuses on marketing strategies like creating landing pages that convert.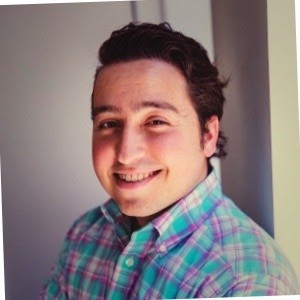 TwentyPine's Jerry Bonura, Sr.
Jerry has been working in RevOps for 5 years. He started with TwentyPines, where he was focused on the Salesforce space and salesmarketing operations.
(I would like to know what he thought about the article and how it applies to his experience.)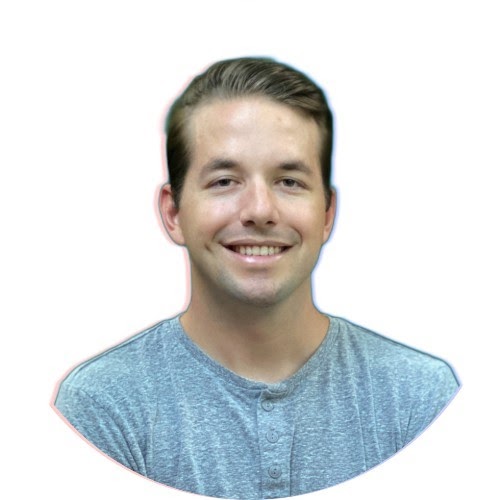 Jonathan Morgan, the director of sales and marketing operations for AchieveIt
Jonathan wants to let people know that RevOps might be a good career choice for them. He also sees himself as someone who is comfortable with wearing different hats every day at work.
He said that Rev Ops is more than just a fancy Salesforce admin. It's about making sure everything in the sales process — from prospecting to closing deals– runs smoothly.
Jordan Greaser, a consultant who specializes in RevOps
Jordan shares his story of how he created a RevOps consulting business, with advice for people who are considering it.
(I don't know; I wasn't able to find anything on this.)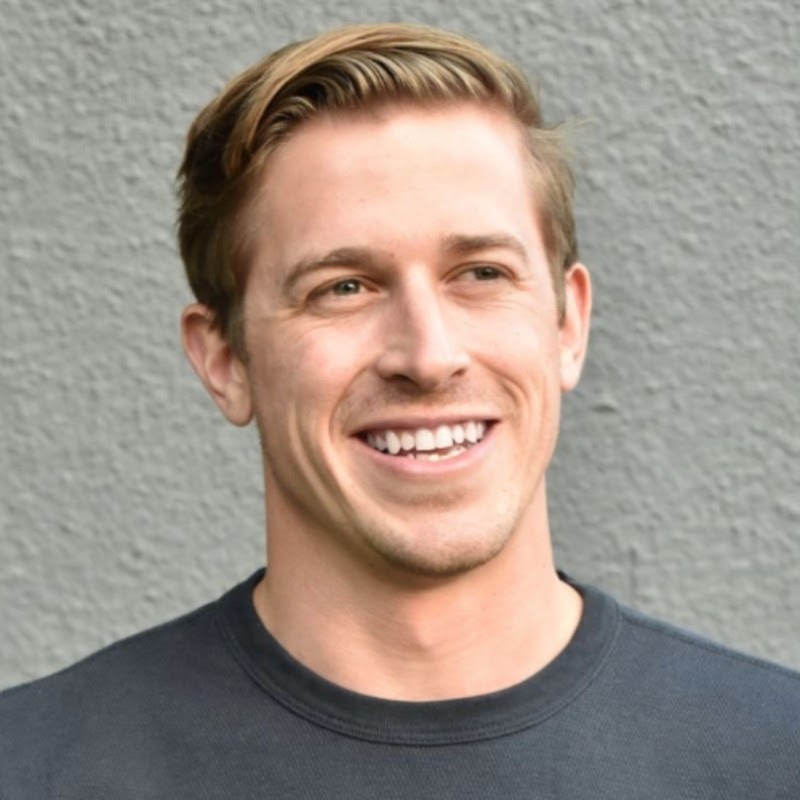 Jordan Henderson, who is in charge of RevOps at RingDNA
Jordan is an attorney who now specializes in RevOps. He has been nominated for the 2020 OpsStars Awards.
(Ask Jordan about how to structure your sales team, identify key canaries for hiring, and prepare for territory planning.)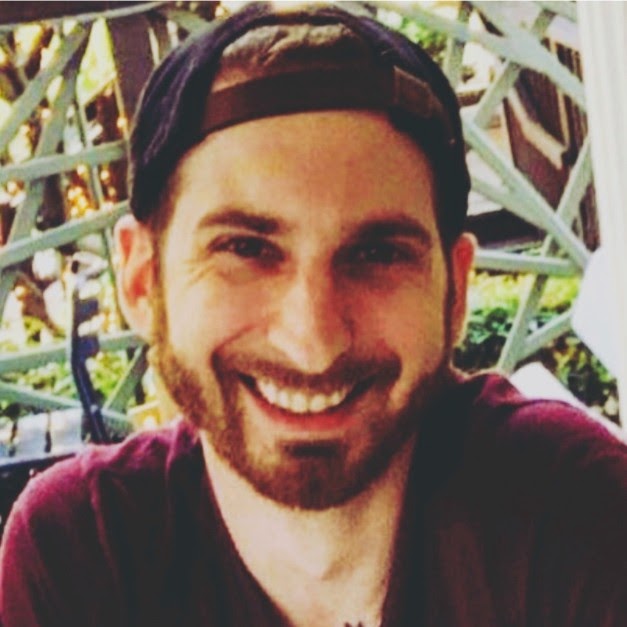 One of the GTM systems managers at MURAL, Keith Jones.
Keith is always providing relevant information to his followers, like which companies are hiring and events that they may be interested in. By following Keith's company on slack, you'll always know about the latest opportunities.
(Ask him how he feels about RevOps.)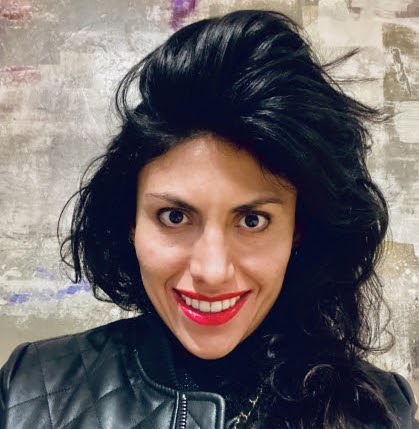 Lorena Morales, who is the VP of Marketing at Go Nimbly.
Lorena is a passionate marketing professional who knows from personal experience how to reach new audiences. In her spare time she talks about the importance of understanding your target audience and creating content that speaks their language.
(I want to ask her about the 3 simple rules for leading happier teams at Go Nimbly. I also have a few questions…)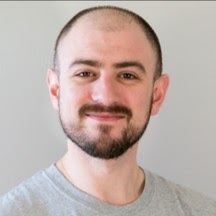 The Founding Marketer at RevOps.io
I love reading Mark's content because he provides me with information on how to use usage based pricing and the top benchmarks for sales teams. I am a social worker who is passionate about helping people find their purpose in life, thus I enjoy giving back through volunteering my time at local soup kitchens or hospitals. Article: Volunteering can be an effective way of increasing your own sense of well-being.
Subscribe to his RevOps Daily Newsletter so you can see fresh content.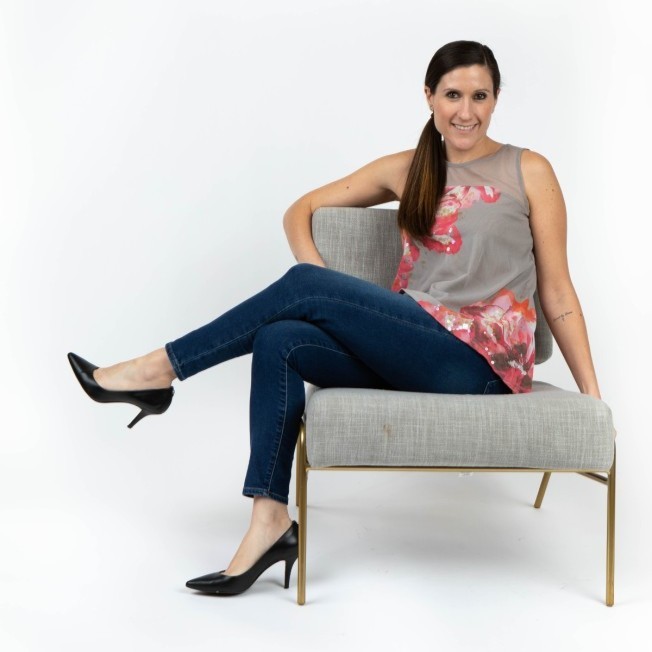 When I first began hiring salespeople, I just assumed that pay along with commissions and bonuses would be enough to motivate them.
Mary believes that RevOps is a cornerstone for success. She thinks CEOs should stop replacing their salespeople every year, but instead find the problem with revenue processes or something else.
(I feel that when I was at a second-stage startup, missed revenue growth opportunities would have been to expand into new markets.)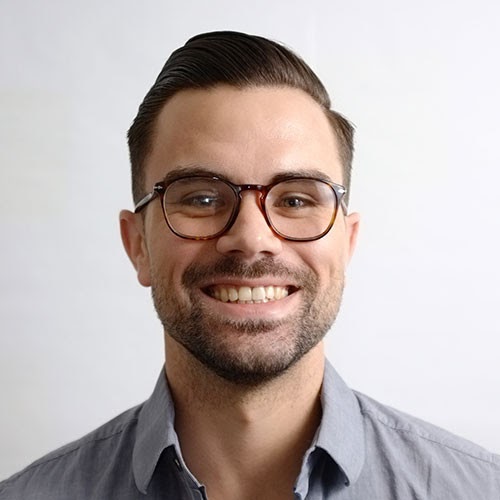 Matthew Volm, the CEO and co-founder of Funnel IQ
Matthew is also the founder and leader of RevOps Co-op Community, which helps companies use new ways to improve their revenue processes. Matthew's unique idea was a "DYJ (Doing your job) dashboard," where employees can track how often they do their jobs.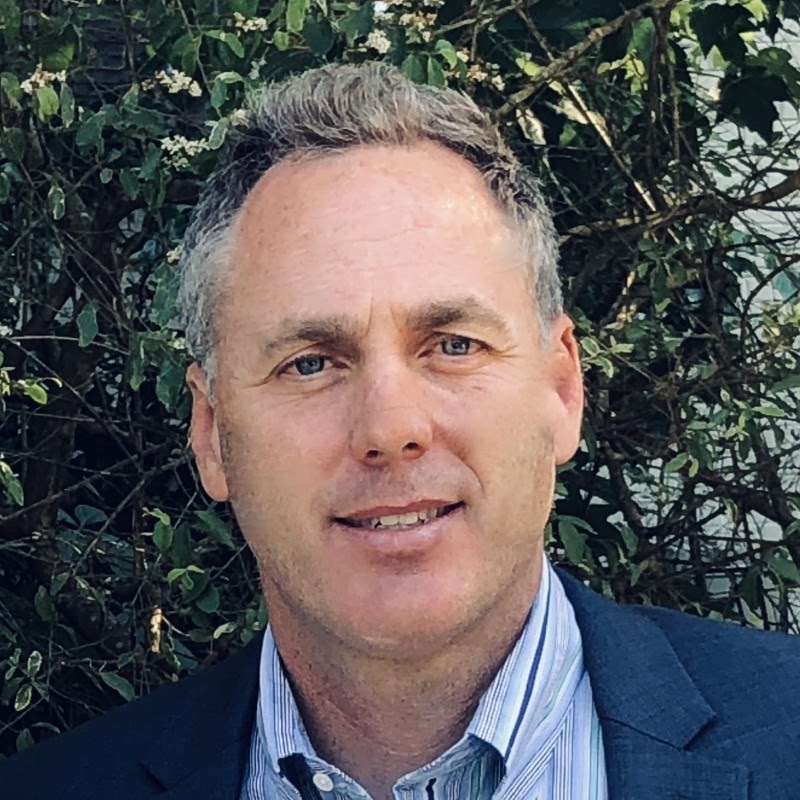 Neil Ringers, executive vice president at Revenue Grid
Neil has worked for many companies in the past. He knows what he is talking about when it comes to CRM and personalization, which are two things his company Revenue Grid focuses on.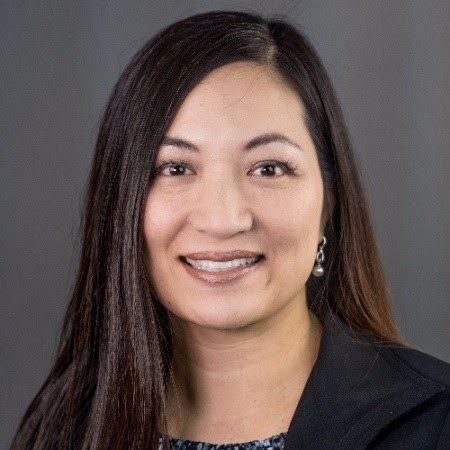 Clari's Head of RevOps, Rosalyn Santa Elena
Rosalyn is a powerful content creator, hosting podcasts and webinars with other business leaders to discuss the best practices for improving sales.
She's always giving advice on LinkedIn and based on her experience. She wants to help others find a new career in RevOps.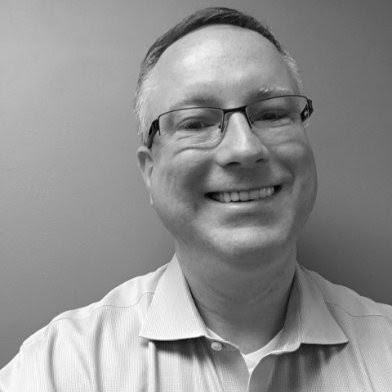 Scott Brinker, who is in charge of Hubspot's Platform Ecosystem.
Scott is the founding program chair at MarTech Conference and editor of chiefmartec.com, a blog that specializes in marketing operations. Scott helps companies when they are overwhelmed with too many products or solutions to choose from.
In fact, Scott's LinkedIn posts are very popular. He always shares interesting articles and infographics from MOps.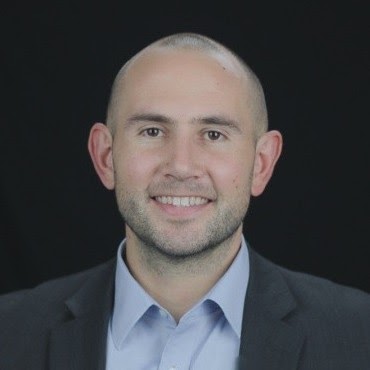 ZoomInfo's Scott Sutton has been promoted to VP of RevOps.
Scott is a content creator, finalist in the 2020 OpsStars Awards and speaker at RevTech Summit. He agrees with Jordan Henderson that we are ready to move past basic RevOps training (RevOps 101) and focus on fully evolved RevOps (RevOps 201).
Scott discusses the future of RevOps and provides reading recommendations for anyone interested in the topic.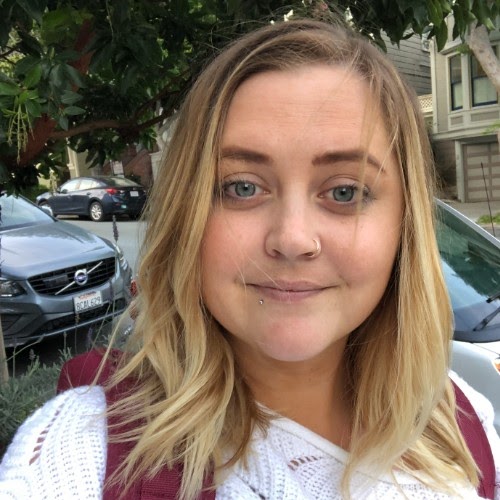 Sophia Francis is Kicksaw's Director of RevOps and Strategy.
Sophia is a member of Revenue Connections, the RevGenius slack group and she's also an expert in sales ops, marketing operations and Salesforce. She really connects with her followers through LinkedIn posts.
(Ask her about how Rev Ops should be seen as a team that is always there for you.)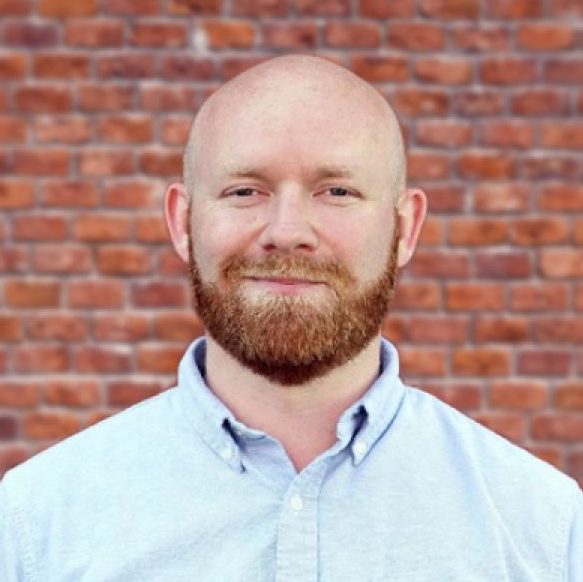 Taft Love is VP of Sales at DocSend.
One of the RevOps leaders in this article, Taft is a successful operational sales leader. In his posts he talks about difficult conversations with clients that revolve around how to say no and set ground rules early on.
He also founded Iceberg RevOps, which helps growing companies maintain and grow their revenue operations.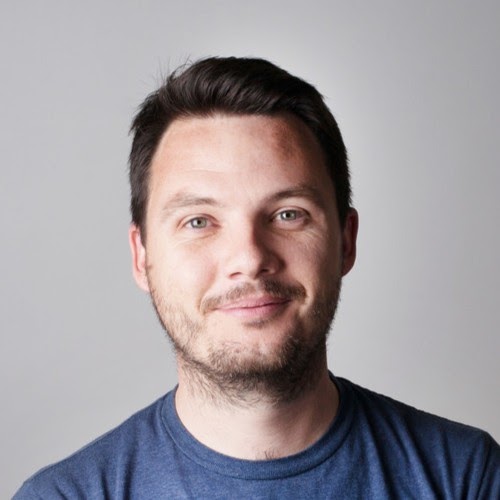 Thomas Foley, head of data at Hightouch
Thomas writes on LinkedIn about how data integration is a lot like building legos, and that it's challenging at first but then you figure out where the pieces go.
Thomas is a great example of someone who has joined a startup during the pandemic. He talks about his decision in one of my posts on Sales Hacker.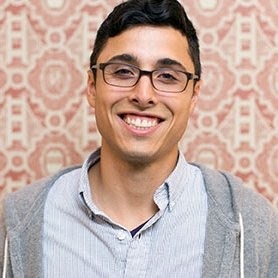 Troy Conquer, CRO at GoNimbly
Troy, who was a CTO at Go Nimbly before becoming CRO, believes that RevOps deserves to be taken seriously as an important revenue source.
Troy is going to share with us how revops can be a great way of removing silos and building a roadmap for the future.
Start the RevOps journey
One of the best parts about RevOps pros is that they love to strategize. They might be talking about what kind of territory management strategy would work or how other companies test email cadences.
---
Need Help Automating Your Sales Prospecting Process?
LeadFuze gives you all the data you need to find ideal leads, including full contact information.
Go through a variety of filters to zero in on the leads you want to reach. This is crazy specific, but you could find all the people that match the following: 
A company in the Financial Services or Banking industry
Who have more than 10 employees
That spend money on Adwords
Who use Hubspot
Who currently have job openings for marketing help
With the role of HR Manager
That has only been in this role for less than 1 year
Just to give you an idea. 😀
Editors Note:
Want to help contribute to future articles? Have data-backed and tactical advice to share? I'd love to hear from you!
We have over 60,000 monthly readers that would love to see it! Contact us and let's discuss your ideas!