What is Social Media Lead Generation
Social media lead generation is the process of generating leads for a business through social media platforms. It is important to note that social media lead generation is not just about increasing a company's likes or followers. Instead, it's about generating more qualified leads for your brand.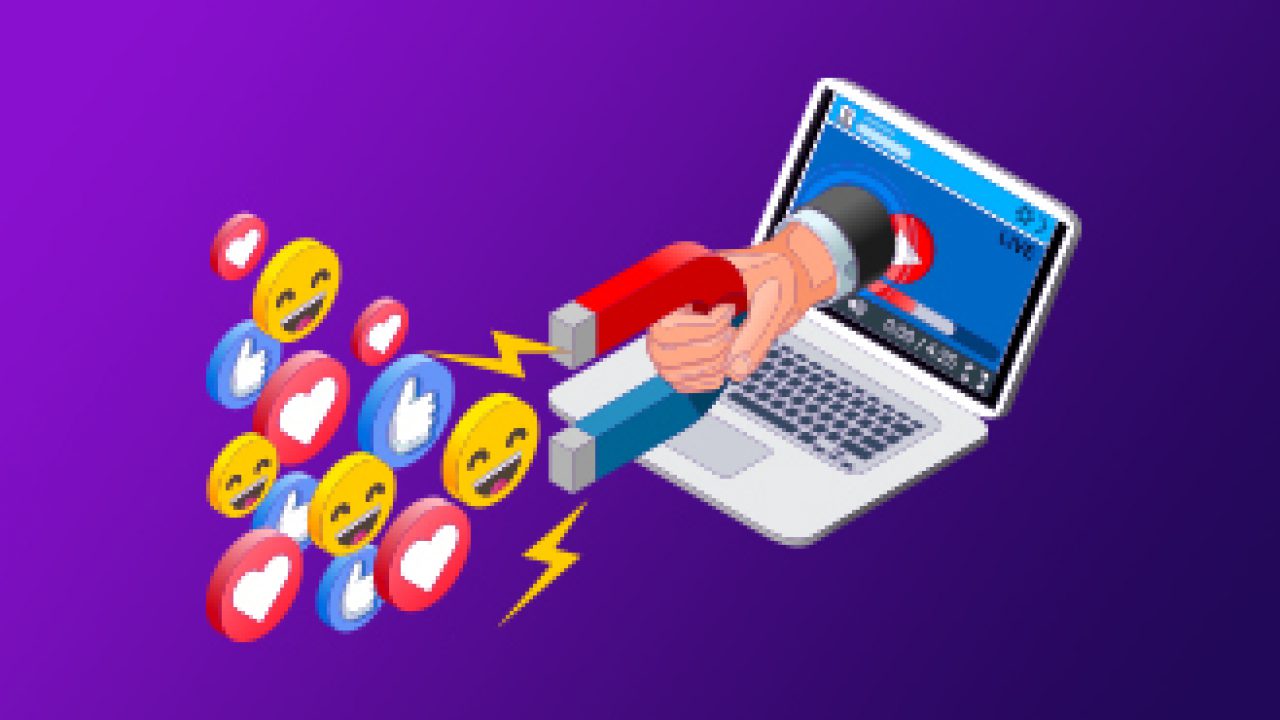 (Image Source: Cloudways)
What is a Social Lead
A social lead is a person who has shown interest in a company's products or services after viewing their social media profiles.
Social leads are more qualified than general web traffic because they have already expressed an interest in what you offer before following up with them through other channels. This makes it easier to convert the lead into a customer since you've already earned their trust by providing them with what they wanted to know.
13 Benefits of Social Media Lead Generation
There are many benefits you can enjoy when you do lead generation through social media. Here are some of its advantages:
1. It's free
Social media lead generation is an inexpensive strategy when compared to other forms of marketing, such as ads or direct mail campaigns.
You can simply use the tools that are available for you on social media channels, and this will help you generate more qualified leads at a lower cost than many traditional methods.
2. It has long-term benefits
Lead generation through social media is a long-term strategy that will continue to provide you with qualified leads over time. The more people who follow your profile and engage with what you post, the better chance you have of finding leads or new prospects in future posts.
3. It can give brand visibility
Social media offers companies an excellent opportunity for visibility. It is a way to better connect with your target audience, and it can help you generate more leads than other types of marketing because it gives people the opportunity to get engaged with what you have to offer from all over the world.
4. It's not just for B2C brands
Lead generation through social media isn't just for B2C brands. It is a great way to generate social media marketing leads and get your company's name out there, even if you are in the business-to-business world.
5. It's easy
One of the reasons that companies may shy away from using social media as an online marketing lead generation tool is because they think it will be too difficult to do.
The truth is, social media marketing can often be a lot easier than other types of marketing because you don't have to go through all the hassle and expense of creating clever advertising or finding an established campaign that already has traction. With social media scheduling tools and a well-thought-out strategy, you can efficiently plan and execute your marketing efforts.
6. It optimizes your SEO
You will, of course, want to do your research on this one. But it is a fairly well-documented fact that Google likes social media pages and shares them more often than paid ads or other types of organic material online.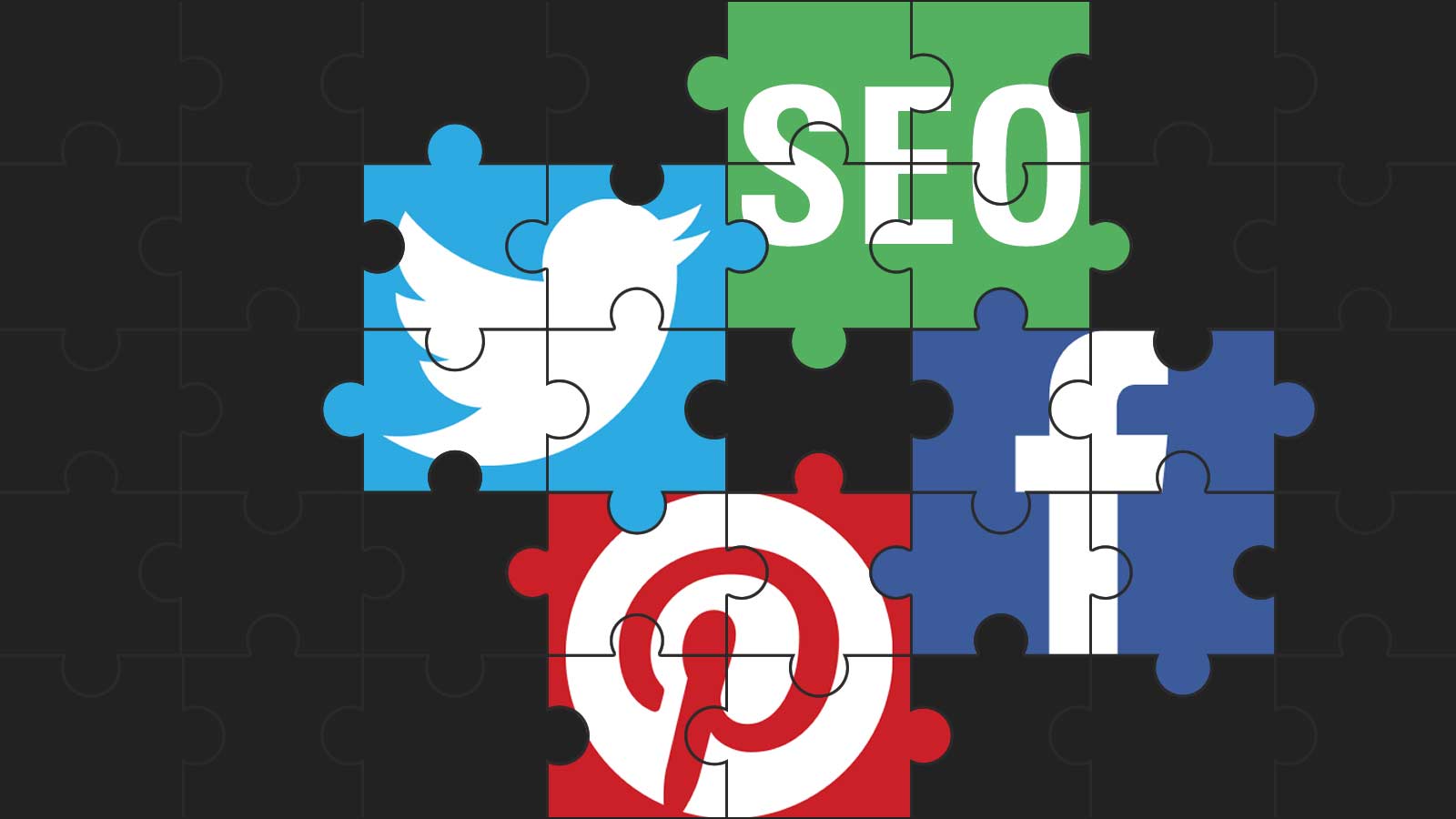 (Image Source: LYFE Marketing)
7. It's measurable
The best thing about using social media for lead generation purposes is that you can track the information. You can see how many people are clicking on your links, what they're reading, and even the time of day that you should post to reach more people.
8. It's easy to monitor
Social media sites like Facebook make it easier than ever for marketers to know where their content is going out, so they don't have a hard time following up on social media management leads.
9. It can be automated
Automating the post with a scheduler or using an app like Hootsuite is always a good idea for marketers who want to spend more time focusing on other aspects of their business and less time posting content online.
10. It builds trust
When you're posting on a social media site, it sends the message to your followers that you are an expert in your field. They know they can trust you because of what's posted on your page.
11. It reaches new people
Sites like Facebook and Twitter have great targeting features for marketers who want their content seen by more than just their followers.
12. It's a way to increase brand recognition
Each time you post something on social media, it gives your business an opportunity for more exposure in front of new people who may not know anything about what you do. It reaches them even if they don't have any interest yet!
13. It allows testing and research
You can see which types of content get the most likes, shares, or comments. You'll know what to post more often and where you should invest your time for maximum exposure with new leads.
Social Media Lead Generation Statistics
The following are some statistics to show the importance of social media lead generation. They also highlight how to generate leads using these networks as a marketing tool for your company's branding and sales efforts.

(Image Source: BigCommerce)
Facebook lead generation statistics
Instagram lead generation statistics
LinkedIn lead generation statistics
Twitter lead generation statistics
15 Social Media Lead Generation Ideas
Here are some lead generation strategies you can copy for your next social lead generation journey to get organic leads:
1. Run social ads
Running social ads is an effective lead gen strategy to get social media lead generation leads when you are on a budget. You can also split test your ads and see which one gets the best results for generating social media leads.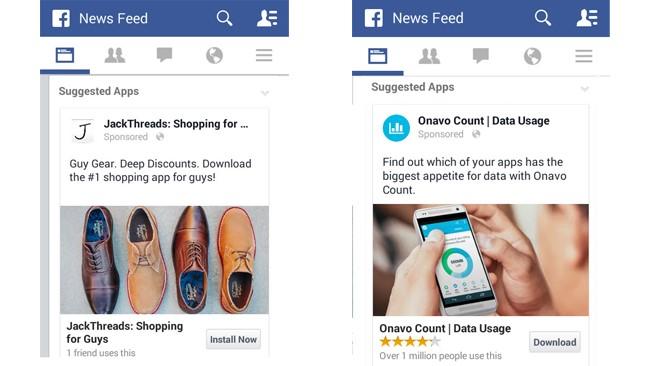 (Image Source: WordStream)
2. Drive social traffic to website
When you have a blog on your website, you can do social media lead generation by driving traffic to it.
It is important that the content of the blog post is interesting and compelling enough to attract clicks from people who are interested in what you're offering.
3. Ask customers to write reviews on Facebook
If you offer products or services in your business, you can do lead gen by asking customers to write a review on Facebook.
This is an easy way for people who are interested in what you're offering and have already used it, to tell other potential leads about their experience with using the product/service.
4. Share educational content
If you're in an industry where education is important, you can do social lead gen by sharing educational content on Facebook.
This way potential customers will know about your expertise and the type of training you offer. It also gives them a sense of what they'll learn from your company before even interacting with it.
5. Run social media contests
If you're running a contest or giveaway, you can use social media to bring in leads.
The best way is to offer them something that's related to your company and has benefits for both parties- like the chance of winning an item from your store or service. This will get people interested and wanting what you have available!
6. Work with social media influencers
Find your favorite influencer in your industry and reach out to them about a potential partnership.
You might want to offer something like an affiliate commission or even send them some free product samples. Once they start promoting you, their followers will see that endorsement and the deals/products you're providing- so it's sure to help bring in leads.
7. Create a Facebook group
Create a Facebook group to engage with your audience and let them offer feedback, ask questions, and schedule Facebook group posts to share content that they find interesting.
If you run an online business of course it's important for people to know about what type of products or services you're offering- which is why having the ability to chat in real-time might be one way to help you get leads.
8. Use social media listening tool
It can help you identify trends and see what people are talking about in your industry. You might be able to find a pain point that needs addressing or just someone who has a problem but hasn't found the solution yet.
9. Send outreach messages
You can use a tool like Vocus Connect to find people in your industry who would be interested in what you have to offer. Simply set up an account, search for keywords related to what you do and then send out messages with information on the services or products that might interest them.
10. Create a poll
Using social media, you can create a poll and then ask people to vote. This creates an opportunity for your followers to see what they think of the question, but it also gives you some insight into their thoughts on whatever that particular topic is.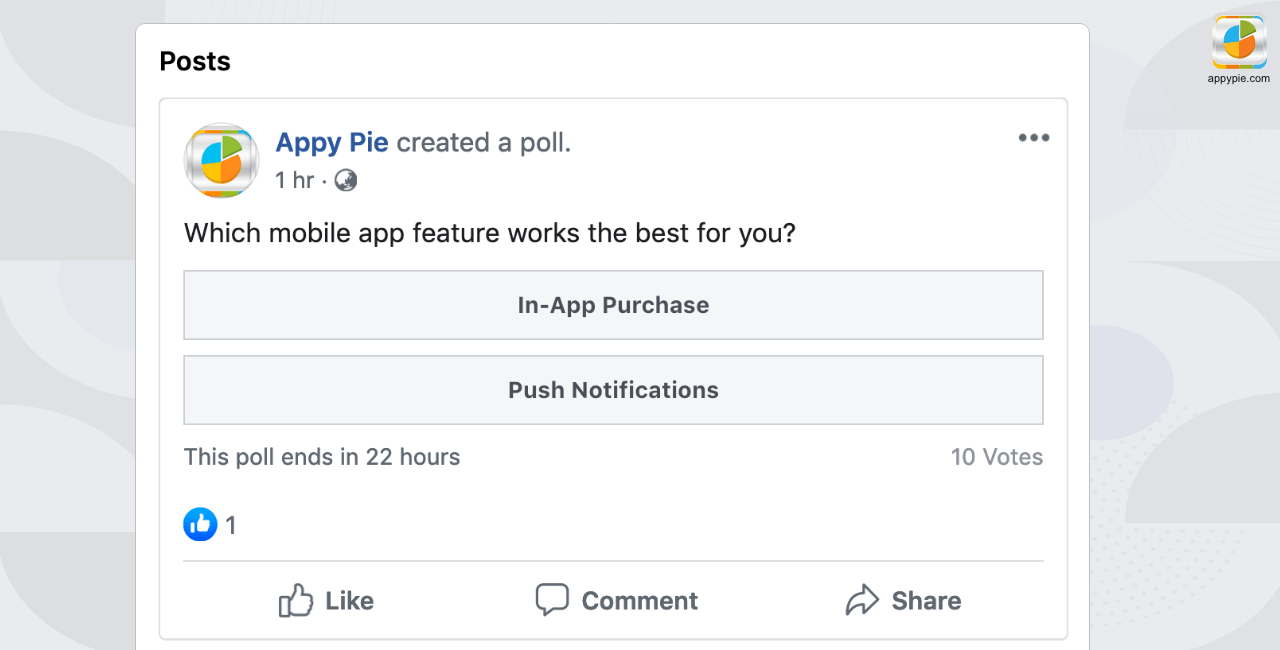 (Image Source: Appy Pie)
11. Create video presentations and use them as ads on social media
Video marketing has become increasingly popular. You can create a short video about your company, the services you offer, or what sets you apart from other companies in your industry and post it on social media to get more followers.
12. Use LinkedIn to your advantage
Another powerful social media network is LinkedIn. You can create a profile, use it to connect with professionals in the same industry, and then reach out to them directly through messages or invitations.
13. Create quizzes online
Quizzes work well on social media because they are quick and easy for people to take- you don't need to write a long article or take a survey. Images, graphics, and videos are also all popular for quizzes because they make them more interactive.
14. Share content that is related but not directly connected with your business
Sharing articles, videos, and pictures of interest to your audience will show them that you care about more than just business. It also gives them a better idea of who you are as an individual and how that might make your company different from other companies in your industry.
15. Make sure to include contact information on every post
You want people coming back for more content, so don't forget to let them know where they can find it.
8 Social Media Lead Generation Tools to Use
Social media lead generation is a lot easier with the help of the following tools:
1. LeadFuze
LeadFuze is a comprehensive social media lead generation platform that not only provides the tools to create content but also automates it for you.
The first tier of LeadFuze is free and includes many features such as audience targeting, ads management & analytics. It can be used by B2B or B2C companies of any size.
LeadFuze is the best way to generate leads from your social media channels. It's easy to use and it works! It helps you get more followers, likes, shares, and comments on Facebook, Twitter, Instagram, and LinkedIn. Plus it has an amazing customer service team that will answer any questions you may have about its product or how it can work for you.
With this tool, generating leads has never been easier. It even offers a free trial of its software so that you can see first-hand just how much time this saves you every day.
And if at any point during your trial period you decide not to purchase the software then it will give all of your data back with no strings attached!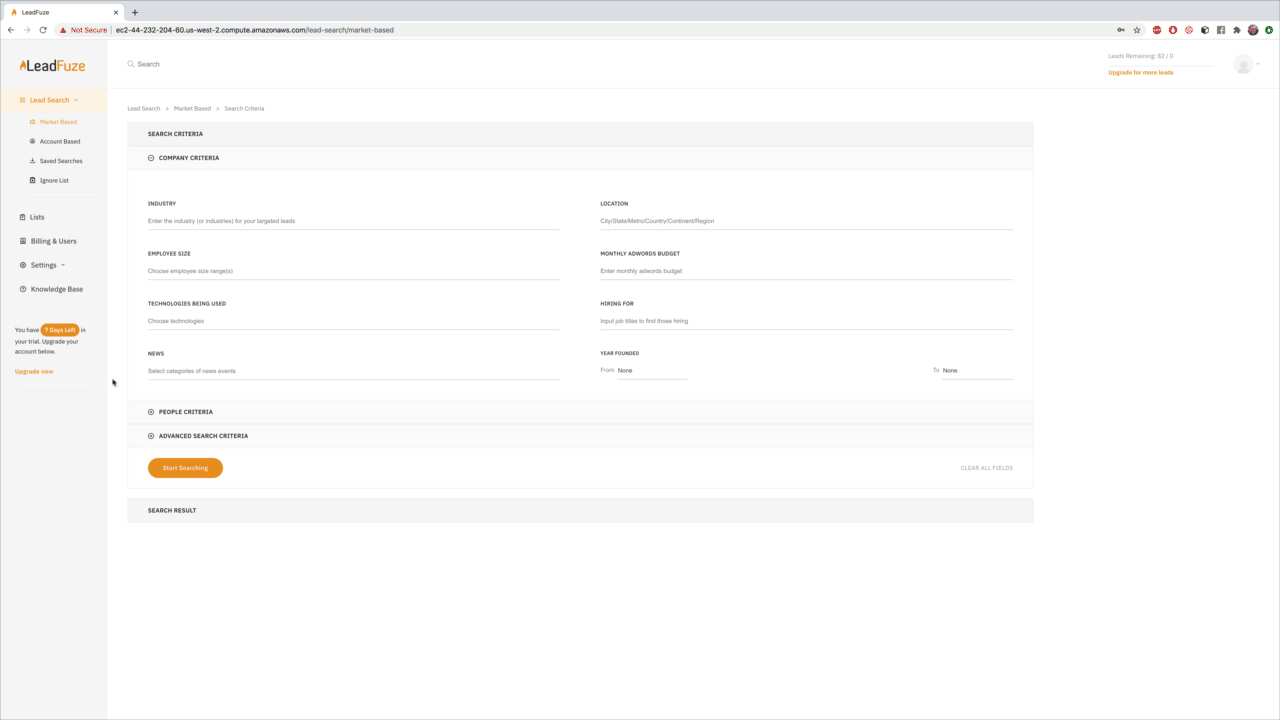 Sign up for a free trial of LeadFuze now!
2. Mention.com
Mention.com is one of many social media monitoring tools that allow companies to monitor their brand mentions in real-time on various networks without having to manually search for them.
It has an easy-to-use interface as well as keyword alerts for targeted language in any post mentioning the company name or product names on various networks (Facebook, Twitter, Google+, Instagram, etc.). It also provides insights into who is mentioning the company, what they are saying, and how.
The free version includes all features such as alerts, sentiment analysis, etc., but does not include advanced features like post data, influencer lists, and more.
Mention's free version is perfect for monitoring brand mentions on various networks in real-time while the paid plans offer a variety of advanced features such as sentiment analysis which comes at an additional cost.
3. Hootsuite
As a marketing suite, Hootsuite provides social media management capabilities and lead generation tools for automated campaigns.
The free version of Hootsuite includes a social media publishing feature for brands, teams, and agencies. Users can schedule posts in advance from desktop or mobile devices to multiple networks such as Facebook, Twitter, etc., at the same time.
The paid plans offer more features such as resources management tools that allow users to track their social media efforts, post analytics, dashboard customization, and advanced tools for social media outreach.
4. Woobox
Woobox is a social media lead generation tool that helps users create a clear strategy for their marketing campaigns and to manage the execution of these strategies.
It has all these types of integrations available in its free version, which makes it a great fit for companies just starting out. It even allows companies to create unlimited landing pages, form combos, social media profiles, etc., but it has limits on email access.
The paid plans provide more features such as personalized daily reports with analytics data from different sources, CRM integration, unlimited email account, and more.
5. SentiOne
SentiOne is a social media lead generation tool that provides its users with Facebook advertising tools and the ability to create targeted ads.
What makes SentiOne so successful when it comes to this type of marketing strategy, is how easy it is for companies and marketers alike to use these types of targeting methods since they are all in one place.
It offers a free 30-day trial so you can see how well it works before committing to anything.
6. Socedo
Socedo is a tool for creating and running marketing campaigns, specifically social media lead generation.
They offer three different plans that are tailored to the needs of your business including an enterprise plan which offers unlimited access to features such as real-time reporting on all types of analytics data, CRM integration with Salesforce or HubSpot (or any other major CRM), and more.
The monthly fee starts at $349/month which is a huge difference compared to the costs of hiring an agency or consultant.
7. Serpstat
Serpstat is a tool for SEO research that also offers insights on social media lead generation.
All you have to do is pay one flat fee of $149/month and get unlimited access to the platform's data, including data from Google Analytics (the tracking code can be installed in any location) and Facebook Ads Manager.
8. TalkWalker
TalkWalker is a social media analytics tool that focuses on the numbers – it can tell you how many of your followers have visited your website, and which posts get more engagement. It also offers insights into influencer marketing, so if you're looking to grow your brand by collaborating with people who are known for their expertise in certain fields; this is the tool to use.
It costs $49 for a lifetime license, or if you're looking to collaborate with influencers on your behalf, Talkwalker can do that too – the service will contact potential partners and negotiate campaigns.
Conclusion
Overall, social media lead generation is a low-cost, high-reward method of lead generation. It's hard to predict which methods are best for you until you try them out and find what works for your business – so don't be afraid to experiment with new ideas!
Editors Note:
Want to help contribute to future articles? Have data-backed and tactical advice to share? I'd love to hear from you!
We have over 60,000 monthly readers that would love to see it! Contact us and let's discuss your ideas!