The key to accurate sales forecasting is in understanding the difference between a rep and a forecast. Reps are only able to predict what they will do, while forecasts take into account all of the information.
---
The Biggest Reason Reps Overestimate Their Forecasts
The most common reason reps are over-optimistic in their forecasts is due to the nature of this job. The biggest cause for fear among them all is uncertainty.
Every day, salespeople wake up to live and die by their quota. They only hit the goals if they meet the quotas. Salesperson constantly check their name on a leaderboard for how well they are doing.
You can't just listen to your sales team for future forecasts because of the stress they are under. There will be a lot of fear and uncertainty, so you have to rely on other sources as well.
Four Steps to More Accurate Sales Forecasts
Sales forecasts are often overestimated when salespeople have to hit a number. It's better for them not to rely on the "happy ears†that many use psychologically in this cutthroat world.
1. Create a healthier dialogue about forecasting
When it comes to forecasting, there is no point in sugarcoating the situation. Forecasting needs to be done accurately and transparently so that a company can plan properly for their sales reps.
We still have to remove the fear of an honest forecast. It's hard for reps, because they've been punished in the past if their forecasts are below expectations.
One study found that when the company penalized over-forecasting more than under-forecasting, it led to a higher accuracy of results.
I'm going to start praising my reps when they submit forecasts that are below expectations. I'll take this opportunity to teach them how important it is for me, and encourage them in the process.
If a rep meets their number, but forecast inaccurately, they should also hear from you. You need to let them know that performance in forecasting is separate from the actual sales itself.
2. Start tracking forecasting accuracy and delivering results to the team
Make forecasting accuracy visible so it is important as goal attainment.
Make sure to track a leaderboard for quota attainment and accuracy in forecasting. Reward accurate forecasts with even small rewards, like public recognition.
For example, you could reward an employee who most accurately forecasts their quarterly number with a nice dinner for two. This will help motivate the salesperson to forecast more closely.
If you don't have any budget for accuracy incentives, it might be time to rethink your strategy.
3. Develop a forecasting methodology that moves beyond inputs that include rep confidence
The most popular forecasting method is stage-based.
You should start with the stage of a sale, including how long it takes to close and what your conversion rates are. Try being conservative about these metrics because reps tend to think things will take less time than they actually do.
Sales ops or the VP of customer success should be reviewed before a proposal is submitted.
Instead of using vague terms, like "legal†or "working on a contract,†use more specific ones. For example: "Redlines Working.â€
4. During 1:1s, deep dive into commits and ensure the right topics have been covered
It can be really hard for sales representatives to know what skills they lack.
If you're good at spotting red flags and hearing deals all day long, then spend some time listening to recorded late-stage follow up calls. That way, the salesperson will be more efficient when closing.
As a manager, I need to make sure that when my reps have questions or problems they always have someone who can help them.
When I first began hiring salespeople, I just assumed pay along with commissions and bonuses would be enough for motivation. With my first salespeople, I made the mistake of constantly testing pay and commission structure. It seemed like if there was an adequate base salary plus lucrative commissions then it should motivate my employees well enough Diversity is a hot topic in many workplace environments these days; more companies are focused on diversity especially during the hiring process
We found that demo duration is an important factor for win rates. For example, when the call goes on past 40 minutes, chances of winning go up.
We also have clients who listen to the calls of more advanced salespeople and make sure they are completing all tasks, including:
we want to understand the process of their legal work and what may be holding them back from signing with us.
getting a clear understanding of the price and deliverables
setting timelines
I want to teach my prospects about the process of buying a house before they commit.
Placester realized that their sales reps weren't explaining contracts in a way that resonated well with customers. The result was delayed deals and lost revenue.
As a result, you can more accurately predict revenue and uncover any potential red flags by using 1:1s to talk with your salespeople about their progress. You should also incentivize accuracy as well as be rigorous in stage management.
Do you think your salespeople often overestimate forecast? What are you doing about it as a manager or leader?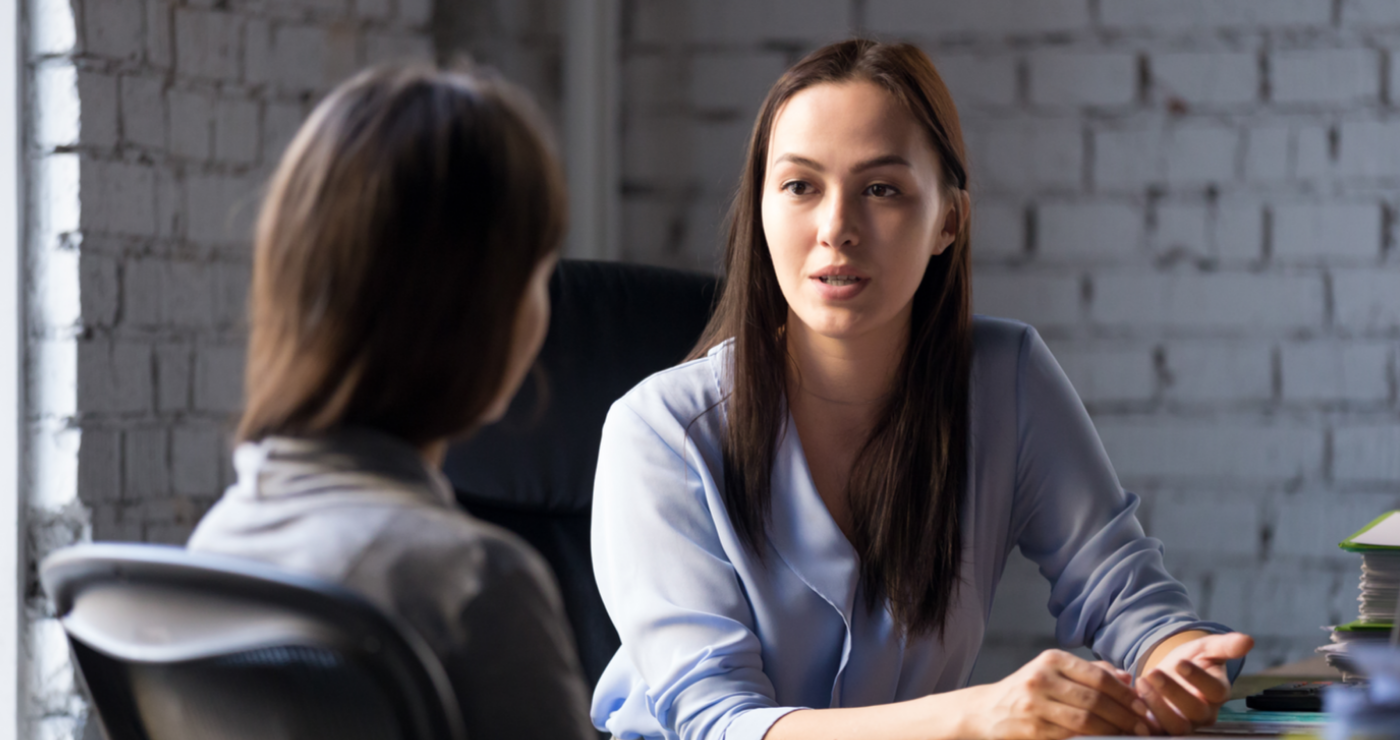 ---
Need Help Automating Your Sales Prospecting Process?
LeadFuze gives you all the data you need to find ideal leads, including full contact information.
Go through a variety of filters to zero in on the leads you want to reach. This is crazy specific, but you could find all the people that match the following: 
A company in the Financial Services or Banking industry
Who have more than 10 employees
That spend money on Adwords
Who use Hubspot
Who currently have job openings for marketing help
With the role of HR Manager
That has only been in this role for less than 1 year
Just to give you an idea. 😀
Editors Note:
Want to help contribute to future articles? Have data-backed and tactical advice to share? I'd love to hear from you!
We have over 60,000 monthly readers that would love to see it! Contact us and let's discuss your ideas!