What is an Email Blacklist?
Email blacklist happens when your emails are prevented from reaching the target audience. Thus, hindering you from achieving your desired results. It identifies IP addresses and domains known for sending spam emails.
3 Types of Email Blacklists
Here are the three general types of email blacklist you should know:
1. Public Blacklists
This is the type of blacklist that's publicly available. This means you can directly check it through email blacklist checker tools online that scan the top 100 publicly visible blacklists.
2. Enterprise SPAM Firewalls
This one is basically a subset of public blacklists. It's maintained by SPAM firewalls of particular Corporate IT Departments. Some examples are McAfee, Cisco's Ironport, and Barracuda.
3. Private/ISP Blacklists
Typically, major ISPs have internal blacklists. Some allow you to check whether you're on their blacklist while others don't.
For instance, email platforms like Gmail maintain their own internal blacklists within their spam filtering technologies.
This means you can't directly query if you're on their list. You can only determine if you are by monitoring your email server logs.
5 Reasons Why Your Email Gets Blacklisted
Let's face it: Anyone can have their email addresses added to a blacklist. The online world is flooded with spam, so mail servers had to find a way to combat those.
Now, perhaps you're wondering: "Why is my email blacklisted by Gmail/Yahoo/Outlook?
Here are five reasons you can look into:
1. Hacked account
This is one of the most common reasons why verified email users end up on a blacklist. Their accounts may have been hacked and used for sending spam emails.
Most of the time, the owner won't notice it until they see their free email storage reaches zero because of the huge number of emails sent. Therefore, it is important to use strong passwords and two-factor protection for accounts and provide virus protection for Mac, PC, or any other device.
2. Dirty mail list
If you're using your email for email marketing, then you must have a list of contacts you send your newsletters to. There's nothing wrong with that, of course. After all, an email list is necessary for you to get started on your marketing tasks.
However, problems may start popping up if you don't clean your list. You have to make sure it doesn't contain any illegitimate, fake, or old email addresses.
Aside from generating zero engagement for your campaign, it increases your risk of being on the email server blacklist.
Fortunately, LeadFuze got your back when it comes to generating leads for your company. It's specifically designed to help you build an accurate list of leads for your company.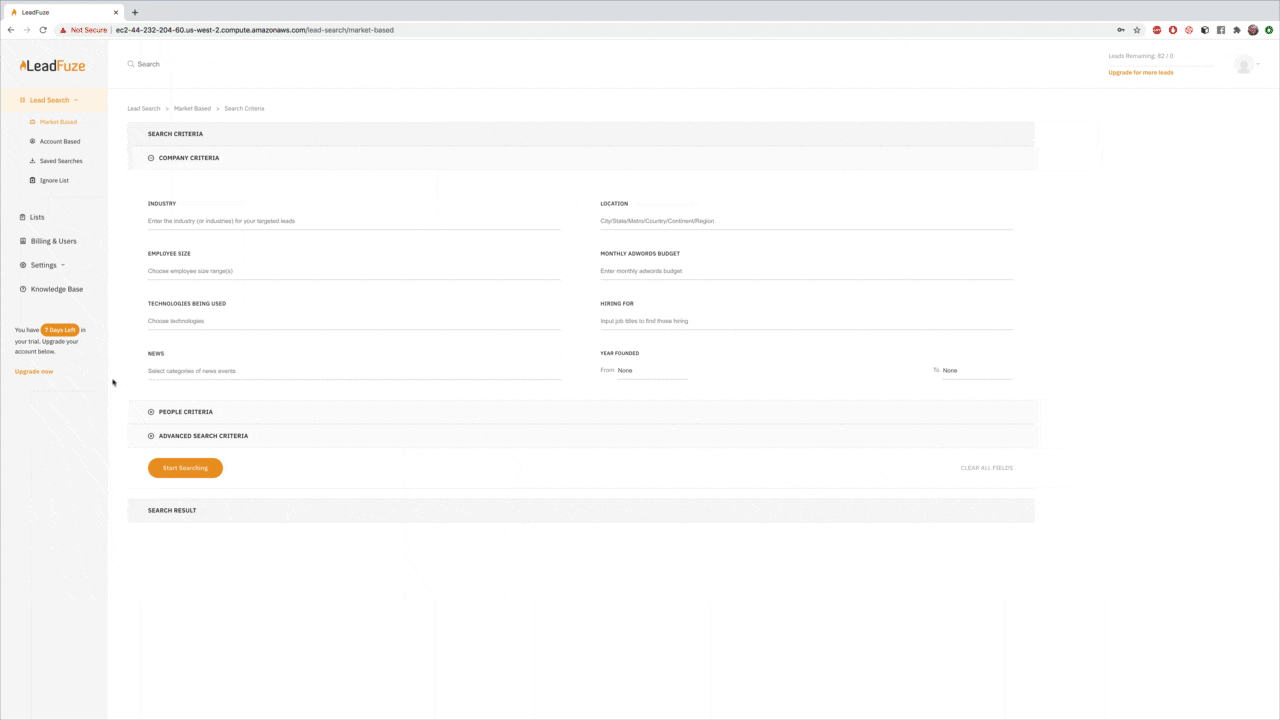 If you're looking to build a list of qualified leads, then this ultimate tool for lead generation can help you. You don't have to look for leads, they will be delivered to you. As a result, your reps can practice their skills which helps in closing the sale.
LeadFuze even allows integration with other sales outreach tools for you to easily reach out to those freshly verified leads.
3. Too many complaints
Do most of your emails end up in the spam folder or junk folder? If that's the case, then your email provider may add you to the blacklist.
Before sending emails, you have to check if your recipients have completed an opt-in as this practice is illegal in many countries. By doing this, you can avoid getting high complaint rates.
4. Email spoofing
Forging email addresses is a piece of cake. Hackers might send messages and make it appear to have originated from you. Yes, that could happen.
And perhaps you can already see how this practice can be useful for spammers.
5. Too many outbound emails
Are you sending hundreds of emails in just one day when you typically send only one or two per week? Well, that would make your email service provider think you're up to no good.
As a result, they would ban your email address from sending more emails until you perform an email blacklist removal.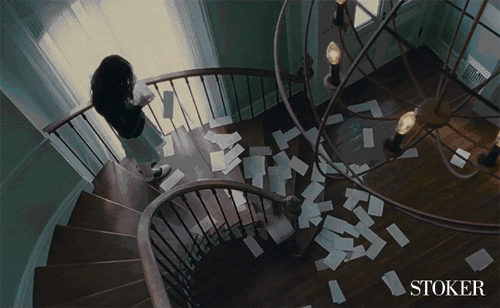 Is My Email Blacklisted? 3 Indicators
If you're guilty of the things I mentioned earlier, then you might be already visiting your preferred search engine to search the phrases: "check if my email is blacklisted" or "has my email been blacklisted."
I totally understand your frustrations. So, before you do in-depth research or read every article you encounter on the Web, here are three indicators your email is most likely blacklisted or spam listed.
1. An increasing number of emails being dropped
This happens when your recipient has reported the email as spam or has unsubscribed from your newsletter.
2. Deteriorating delivery rates
Are your emails deleted before your receiver opens them? For marketers, it's extremely important that the email actually makes it to their target audiences' inbox.
3. A high number of email bounce rates
This happens when your messages can't be delivered to the email addresses on your list and end up being returned to you.
5 Tools to Find out if Your Email is Blacklisted
To check email blacklist, you can use the following blacklist checker tools:
1. MXToolbox's Blacklist Check
MXToolbox is one of the popular checkers in the email community because it focuses on email-specific websites.
What's impressive about this tool is it checks with 100 blocklist databases. This means you'll be getting a detailed report of your status.
However, it doesn't give you the solution on how you can remove your email from the blacklist. You'll need another tool to figure out how to do that.
What's important is you already know your status.
2. Spamhaus IP Blocklist Checker
This is a great blacklist checker tool as it doesn't only perform email blacklists lookup, but it's also one of the major blacklist databases for many mail service providers.
Although it doesn't allow you to perform an IP blacklist lookup through multiple servers, you still get access to the most up-to-date information on its database.
Spamhaus has the strictest spam filtering policies out there. So, if you aren't listed here, chances are you aren't listed on others too.
3. Spamcop Blocklist Checker Tool
If you want to check spam blacklist, this is one of the tools you can use. By using Spamcop, you'll get the number of spam traps and spam reports that your IP has received.
If the number's high, it means your IP's reputation has already dropped.
Spamcop can also help you in getting your domain and IP delisted from blacklists.
4. Barracuda IP Blacklist/Blocklist Checker
Barracuda is closely similar to Spamcop and Spamhaus. It's an internet security company that keeps track of the IPs that have a bad spam reputation.
The list is used by major email providers to determine which messages should go to the inbox or straight to the spam folder.
5. IPVoid Email Blacklist Checker Tool
This one checks your IP through 80 DNS blacklists and IP reputation databases. It also offers an API check for developers.
How to Avoid Getting Your Email Account Blacklisted
Of course, everyone wants to avoid getting blacklisted. Here are some things you can do to keep your email account from blacklists:
1. Never enter email addresses manually into your database
Sure, you feel extremely productive and want to enter email addresses manually. No one's stopping you.
However, you may want to take note that this type of practice can result in numerous typos — and you don't want that.
You would want to avoid sending messages to non-existent emails resulting in email bounce and being added to an email blacklist.
Moreover, you should also avoid adding email addresses you've obtained physically like business cards, especially if the person didn't give you permission.
Once you send them a sales email, they would most likely report it as spam.
2. Optimize your email content
Personalize your emails as much as possible and avoid sending generic ones. By doing so, you can reduce spam complaints.
You can use email marketing software like Zoho Campaigns in crafting highly customized emails.
If you offer your recipients valuable content, they wouldn't flag your email as spam.
3. Include an unsubscribe link
Follow anti-spam laws at all times. One thing you can do is to add an unsubscribe link to your email.
Aside from doing so means you're adhering to the rules, you're also improving your target audience's experience.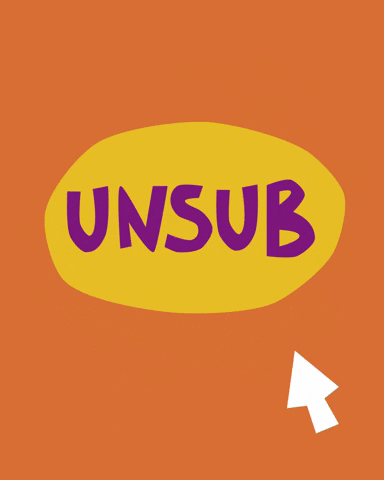 4. Secure your server
Yes, you have to put proper security measures in place. It'd also be best if you use certain IP checking tools to protect the server from malware or bots. You don't want to be the victim of an email hijacking.
Failure to do so can get you blacklisted no matter how you strictly followed the best email marketing practices.
You can use an IP email blacklist lookup tool to determine if anyone else is using your IP address. If the results say it is being used by another server, it means your network server was hacked.
5. Clean your email lists regularly
Proper list management is important to keep your email out of blacklists. You'd want to have early detection of spam traps before you fall right into them.
You can start by updating your email list. Subscribers who haven't engaged with you for at least six months should get re-engagement emails. And if they remain unresponsive, you can add them to your list of potential spam traps.
Also, you have to check for email address typos to avoid spam traps and invalid contacts contaminating your list.
Always use email validation tools to check the legitimacy of the email addresses.
6. Use double opt-in
This is a sort of two-step verification. After signing up to your mailing list, the user will receive an email where they can confirm their subscription.
This practice can make sure that all of your subscribers are real people.
It also verifies if the user really wants to receive your emails — new offerings, promotional offers, or newsletter.
With the double opt-in method, you can reduce complaints about email spamming and also lower unsubscription rates.
How to Protect Your Business Email Account
Our goal here is to prevent your email from being blacklisted — because when that happens, it can be awfully hard to get out.
Remember that protecting your email means protecting your domain, so you may want to take this seriously.
Here are some things you can do to protect your business email account:
1. Set up a separate (but similar) domain
Get a similar, yet different domain name for all of your outbound/cold email efforts.
Wait — I'm not telling you to create a subdomain. Instead, you can try some of these tips in creating a separate domain:
Add "get" to your current domain
Works great if you sell a product, like software. For example, we could have "getleadfuze".
Get a different extension
Is the .co or .cc available? Snag it and set it up. Very little change in the domain at all.
Shorten the domain
Maybe you could use a shorter version of your brand name with the same extension. Instead of "leadfuze", we could do "lfuze" or similar variations.
Use a fancy extension
About a year or two ago, dozens and dozens of URL extensions were released. Some of them are cheap, others are expensive (and valuable). Maybe that's the best route.
2. Create a paid G-suite account
Setting up a separate email account (via G-Suite) helps with validation and credibility and (again) we recommend it to our clients.
You can start this process by going to gsuite.google.com. You'd be asked at least 6-10 basic questions.
Don't worry, registering an account on G-suite is a piece of cake. As you might already know, Google is known to make things simple.
I'm pretty sure you can follow the prompts.
So, maybe you're wondering about G-suite's pricing. Well, it costs $5 per month for a basic subscription.
It's worth it as Google is one of the major platforms in the email space.
3. Get some mail coming in
If your new email account is a one-way street (going out), it's going to raise some algorithmic eyebrows — especially with the authenticators we just went over.
But don't just do it to avoid spam-watchers. Subscribe to some good things that you won't mind reading.
Take a few minutes and subscribe your email outbound business email account to some inbound mail. Examples of this include:
Business newsletters
News updates (e.g. CNN, Fox, etc.)
Daily tips and guides
You can do this manually one by one, or to save time, use a couple of sites that give a list of lists.
4. Forward to your primary business email account
This is a quick one. If you're a small crew, reaching out to a few hundred leads a week, it may be best to forward things into your primary email. We suggest doing so to most of our clients.
This way, every response will get guaranteed attention.
However, there could be a case made to just get notifications from this account directly. It would definitely be a way to keep the lead process separate from the other affairs of your normal inbox.
Bigger crews that do a lot of internal emailing would almost certainly keep the emails separate. But it's your call on this one.
5. Start sending emails (slowly)
You have your new domain, email accounts via G Suite, and maybe even have the authentication squared away. You're ready to send some emails.
But if you go too hard, too fast, you could still end up in the spam folder.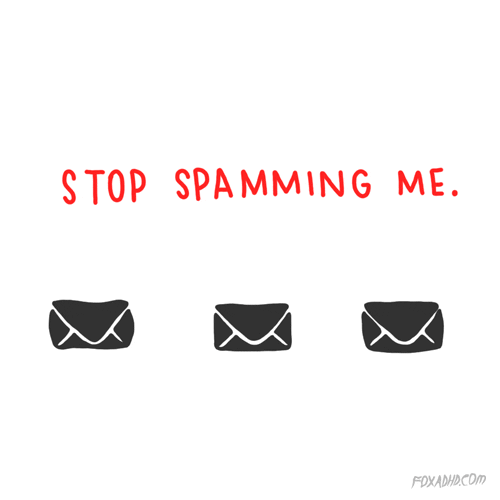 We've put together a sample schedule (that we suggest to our clients) once you've gone through all the previous steps.
Week 1: Wait 7 days to send any emails from the new account. Take this time to sign up for inbound emails as outlined in step 3.
Week 2: Send 10 new emails per day. Analyze results like deliverability and open rate along the way.
Week 3: Increase output to 20 new emails per day, analyzing results along the way.
Week 4: Then 30 new emails per day. Analyze results along the way.
Week 5: Bump it up to 40 new emails per day. Analyze results along the way.
Week 6: Ramp up to 50 new emails per day. Keep analyzing.
You can continue to ramp this up as long as it doesn't affect your metrics. We always suggest testing everything from email copy to the number of emails you send out per day, to the times those emails are sent out.
Don't think that once everything else is good, you can open the floodgates and send thousands of emails. The worst thing you can do is go through all this work and then ruin it by being a hotshot.
If you're looking to send outbound business emails — proceed with caution, get conversations, and close some deals.
5 Email Blacklist FAQ with Answers
Do you still have email blacklist-related questions? Here are some frequently asked questions with their corresponding answers:
1. What does blacklisted mean?
When you're blacklisted, it means your email was added to a database maintained by your email provider (Google, Yahoo, Microsoft, etc.) or by some third-party site.
For instance, a Gmail email blacklist check will be performed using the database to identify which emails go straight to the inbox and which ones should be blocked.
2. How do emails get blacklisted?
There are numerous reasons for an email to get blacklisted. Some of the most common reasons are spoofing, hacking, and distributing spam emails.
3. How do I check if my email is blacklisted?
Many websites offer blacklist email check services. You can simply go to Google (or to your preferred search engine) and type "blacklist checker." After clicking enter, you'll see multiple options you can choose from.
But take note that not all blacklist checker tools monitor similar email blacklists. This means it'd be best if you check different blacklists.
4. How do you get off the blacklist?
The answer is quite simple but also complicated for this one. For example, you've done an Outlook blacklist check and the results have shown that you're blacklisted.
The next thing you should do is find out why you were blacklisted. Was it because you distributed spam emails? Or maybe your account was hacked?
If that's the case, you'd have to change your password and activate two-factor authentication to prevent unauthorized use of your email address.
You can then reach out to the email blacklist administrators and ask them to remove you from the blacklist.
5. How many emails can I send without getting blacklisted?
Each IP blacklist has its own unique set of rules. This means, there's no clear-cut answer to this question.
Generally, you are allowed to send as many emails as you want as long as they're legitimate emails. And of course, you should only send to people who have explicitly opted in to receive your newsletter.
Conclusion
Reducing the risk of ending up on the email blacklist is extremely important. But, you might want to take note that these blacklists don't exist to make your marketing efforts more difficult. It exists to keep your recipients happy and to prevent spam.
Every company in the industry had their email blacklisted at some point — this means, it's inevitable.
The key here is to always practice proper email etiquette to reduce your chances of ending up on the email blacklist.
Editors Note:
Want to help contribute to future articles? Have data-backed and tactical advice to share? I'd love to hear from you!
We have over 60,000 monthly readers that would love to see it! Contact us and let's discuss your ideas!