As a business professional, it's important to understand the difference between a go-to-market strategy and marketing strategy. After all, they are two very different things! "Go To Market Strategy vs Marketing Strategy: What's the Difference?" will explain it all. I remember when I was first starting out in my career and I didn't really know the difference between these two types of strategies. It wasn't until later on that I realized how crucial it is to have a solid understanding of both. And now, as someone who works in marketing, I want to share what I've learned with you so that you can avoid making the same mistakes that I did!
Go to Market Strategy
A go to market strategy is a plan for how a company will sell its products or services to customers. The strategy includes decisions about which markets to enter, what products or services to sell, what channels to use, and what pricing to offer. A go to market strategy also includes a plan for how to communicate with customers and build relationships with them.
How to Build a Killer Go To Market Strategy
A Go-to-Market (or "GTO") Strategy is a step by step plan that is created in order to successfully market a new product. A GTO usually includes identifying a target market, creating a marketing strategy, and outlining a sales process.
A general strategy for marketing a product is to identify a problem and show how your product solves it.
In layman's terms, a GTM strategy is a road map that shows how a product or service is brought to market. It takes into account research, competitive analysis, and past examples of success to predict how successful it will be.
Go-to-market strategies are not just for tangible goods. You can develop a strategy for launching a new product or service, or for expanding into a new market.
When you're launching a new product, the last thing you want is to release it without a GTM (go to market) plan.
Without a well-thought-out plan, you risk not knowing if your audience is the right one, being either too early or late to market, or saturating the market with similar products.
If you want to avoid the potential disasters that can come from an ineffective go-to-market strategy, you need to be thoughtful, actionable, and effective in your planning. However, more often than not, this process is anything but easy. You need to know what you're doing in order to get it right.
To help you get started, I've put together this comprehensive guide that will walk you through everything you need to know about building a killer Google Tag Manager (GTM) strategy for your new startup.
Before we jump into how to put together a great go-to-market strategy, let's take a moment to go over what that is.
Why do you need a go-to-market strategy?
Why do you need a go-to-market strategy? If you want your product or service to be successful, you need to have a go-to-market strategy. This will ensure that you are putting your effort, time, money, and resources into the right areas. Without a go to market strategy, your product or service may not be successful.
Even some of the biggest companies have experienced failed product launches. For example, take the case of Apple Inc.
Decades before the iPhone, Jobs led one of the biggest flops in tech history: the ill-fated Macintosh.
When Lisa was first introduced to the market, her graphics were unrivaled. However, due to poor marketing and an expensive price tag, only 10,000 units sold. If Steve Jobs had created a better go-to-market strategy, the Apple Lisa computer may have been much more successful.
While big companies like Apple and Jobs can recover from a bad product launch, smaller businesses could suffer more.
As you develop something new, it's vital to also start drawing out a go-to-market strategy that will ensure the success of your product launch. A well-executed plan will take into account your budget and target audience, helping you to avoid common pitfalls that can sink even the most promising of products.
A well-crafted marketing plan can help avoid many common pitfalls that can kill a new product or service. Even if the product itself is well designed, poor market fit or over saturation can sink a launch.
A go-to-market strategy is important because it can help you to:- Manage expectations- Work out any kinks before you invest in bringing a product to market- Set yourself up for success
A go-to-market strategy is key to ensuring your product's success. By building a strategy that positions your product in front of your target custmers, you can increase your chances of success while also managing expectations. Our free go-to-market strategy template can help you get started.
Go-To-Market Strategy Examples Via Microsoft Surface
If you're in the market for a new Microsoft Surface, Owala has great prices on a variety of models. If you need beauty supplies, Bread Beauty Supply has everything you could possibly need. The Sip is a great place to get coffee or tea. Vuclip is a great place to watch videos. Upscope is a great place to find out about new products. Baggu has a great selection of bags. Thinx has a great selection of underwear. Metaverse has a great selection of virtual reality games.
Via Via Ridesharing Platform Review
In 2012, when rideshare giant, Uber, was just starting to gain traction, a new company, called "Via", was founded.
While Uber and Lyft are household names, the lesser-known company, Via, has found success by specializing in providing rides to airports.
How Via's Go-To-Market Strategy Works
By focusing on sharing a ride, the company was able to cut costs but still provide a quality service.
Rather than picking you up at a private location, Uber drivers take predetermined routes and drop off passengers at convenient places.
In 2015, two friends, named Andy and Jay, set out to solve a common problem: overcrowded and inefficient public transit.
Ridesharing services, like Uber or Lyft, can be very expensive. However, a new company called VIA has created a service that is much more affordable, and it can be used every day.
Now, the company is partnering with private companies, schools and public entities to expand their current services. This allows them to provide new routes and services for riders.
As a result of its marketing strategy, the company has found its niche and is no longer competing with companies like Uber and Lyft.
(Source)
Microsoft Surface
Microsoft's Windows operating system has been the de-facto standard for years, and with good reason: most computers come pre-installed with the operating system.
So, why are computers, tablets and phones still running Windows if Microsoft has its software on so many devices?
Surface Laptops – Why Microsoft Surface's Go to Market Strategy Works
In its marketing campaign for its Surface tablet, Microsoft set out to solve a common problem that many smartphone and laptop users face. While mobile devices are convenient, they lack the functionality and computing power of a laptop.
And for many, buying both an iPad and laptop was not economically possible.
When it released its third generation of the Surface tablet, Microsoft made it clear it was now a laptop in a tablet form.
The Microsoft Surface Pro 3 is a great alternative to the iPad, offering more functionality and features at a similar price. This makes it ideal for those on a budget.
Microsoft's Surface line now includes both laptops and desktops, after realizing just how many different brands of personal computers there are.
The specifications of machines vary, but typically they include the following:
With its line of surface computers, Microsoft has made it easier for its target demographic of college kids and regular consumers.
Microsoft's new Surface devices, which run Windows 10, are in direct competition with Apple products and are designed with seamless integration with Windows operating systems.
3. Owala Water Bottles
The Owala water bottle brand seems very similar to its competitors at first glance.
By focusing on their slogan, "Do more of what you love," they allude to the ease and simplicity of using their product. By not having to open your water bottle every time you want a sip, you can save yourself some time.
The coffee cup is where you drink coffee.
Why Owala's Go to Market Strategy Works
With its new product, the Owala, the company sought to address common issues for water bottle users: openings that spill, are too big, and can only be opened with two hands.
Since the company's target market is health- and fitness-conscious individuals, it posts pictures of people working out and riding motorcycles on Instagram.
The brand may have entered a crowded market. Competitors such as Thermos and Camelbak have dominated the field.
By targeting specific buyers and solving their pain points, the brand is able to enter a competitive marketplace. It achieves this by distributing its offering through its own website and through Amazon.
Bread Beauty Supply
After realizing that many curly haired women waste too much time, money, and energy on complicated haircare regimens, the founders of bread beauty supply created a line of affordable, effective, and time-saving products for women with naturally textured curls.
Bread Beauty Supply's Go-To-Market Strategy Works
The 2020 brand was launched in 2020 and is exclusively sold through Sephora. In its marketing strategy, the company targeted a segment of the market that wanted to simplify their hair care routines and maintain their natural hair.
In comparison, how are other beauty brands such as Ouidad and Pattern Beauty able to easily confuse and overwhelm their customers?
When creating a marketing plan, the founders of bread hair supply realized that some curly-haired people wanted to save time on styling. They created a line of time-saving products so that people with curls could spend more time on other things.
(Source)
While the market for hair care products is crowded, the founders of bread beauty supply took a different approach to launching their company.
Champagne Clubs – The Sip the Sip, Club Bubbly and Club Bubbly
The sip, a black- and women owned company, offers an affordable way to drink high quality, premium wines.
Wine club subscriptions have been around for a long time, but champagne subscriptions are a newer trend.
One major drawback to this wine club is that you may not like the wine that arrives at your doorstep each month. This could lead to you throwing the entire bottle away.
The competitor, The Sip, offers 2 bottles of wine for $100 a month.
Why The Sip's Go-To-Market Strategy Works
The sip's marketing strategy is all about its mini bottles. Subscribers are sent 3 small bottles of Champagne to try for a fraction of the cost of a full bottle of the same. If a subscriber likes one of the 3, they can then purchase the full size. This is a great way for subscribers to try out new wines without committing to an entire full priced bottle of wine.
The WineSip's business model worked because it solved a common problem faced by its target customers. This not only drew in customers from its direct competitors, but also opened this subscription up to people who couldn't otherwise afford one.
Mobile Video-On-Demand Service Vuclip
In emerging markets, where streaming video services are less common, mobile VOD provider, VUCLIP, recognized an opportunity to provide users with a service they could appreciate.
Slow mobile internet can be annoying when you're trying to watch something online.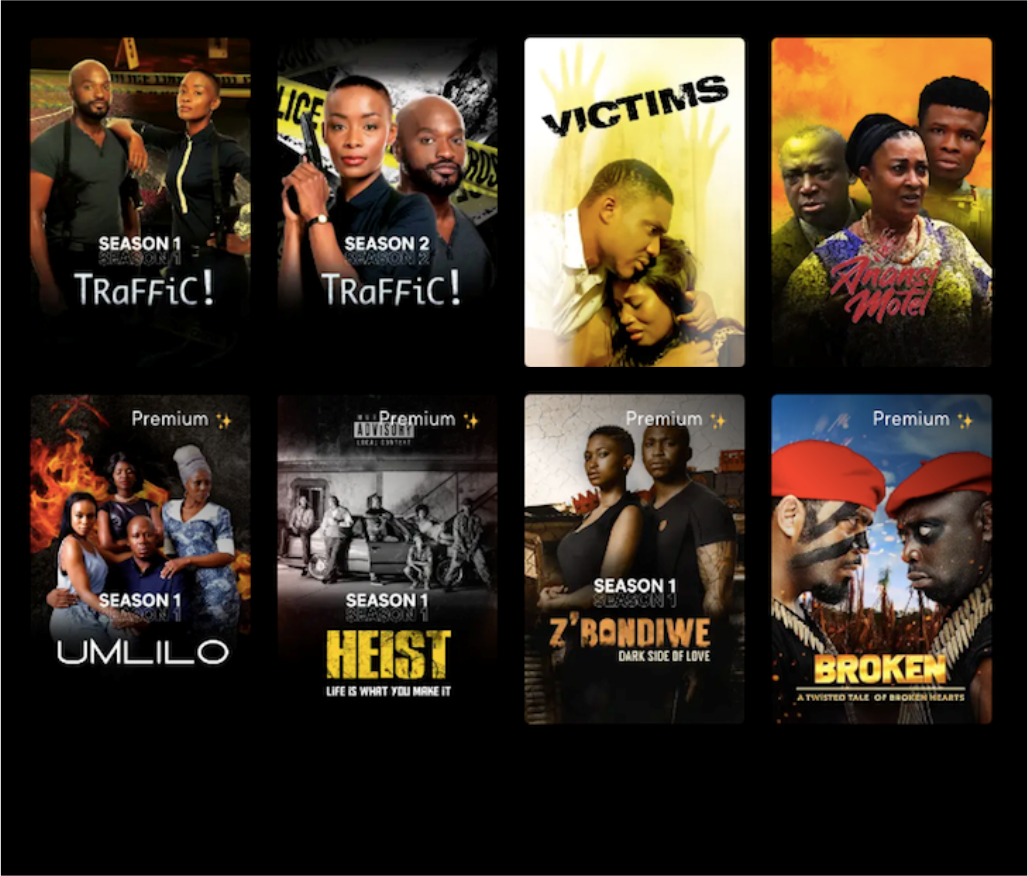 (Source)
Image Source
Vuclip's Go-To-Market Strategy Works
To appeal to those "must-have" regions, the company presented a platform that was accessible and addressed the issues of the regional consumer with buffer.
As a result of its successful market entry, the company now has more than 41 million subscribers in over 3,000 cities around the world. It plans to continue to expand into more "underserved" areas, where it believes it can establish a competitive edge.
Upscope Upscope – An Interactive Screen Sharing Platform
UpScope is a remote assistance tool that allows technical experts to remotely view and control a users computer.
Upscope's Go-To-Market Strategy Works
The company's primary goal was to address a common problem faced by many: the difficulty associated with sharing computer screens, particularly when trying to walk others through complex information.
Upscope is solving the problem of complicated and confusing processes by simplifying the process of sharing your computer screen. This makes it easier for everyone involved, including you, the presenter, and your viewers.
Image Source
UpScope's content marketing was critical to its successful launch – by maintaining a website and a blog, and by integrating with other apps, UpScope gained visibility, and credibilty.
Baggu Baggu
Baggu is a sustainable lifestyle company that makes high quality, eco-friendly bags. Their go to market is simple and effective, and their products have garnered a lot of praise.
Why Baggu's Go to Market Strategy Works
By reusing materials that would otherwise end up in a landfill, Baggu creates eco-friendly bags that appeal to consumers who are concerned about the environment.
In addition to making bags that function well, the Brooklyn-based brand has collaborated with several brands to create fashionable, statement-making pieces.
The bag company, Baggu, collaborated with a skater, named Jamaica, to create unique patterns for his skateboards.
(Source)
Image Source
Through their simple strategy of making visually appealing products and marketing them through Instagram, Baggu has successfully partnered with many influential artists, such as JooJoo Bug, to reach a wider customer base.
9 Thinx Menstrual Products
The female-hygiene brand, Thinx, is reimagining the period industry. Its unique approach has been gaining traction, and its marketing strategy has helped it gain even more momentum.
Why Thinx's Go to Market Strategy Works
Since disposable menstrual products are expensive and bad for the environment, reusable products like the ThinX are a better value. Plus, the company partners with organizations like the Black Mamma's Matters Alliance for causes.
The company also partners with other organizations, such as with Black Lives Matter, to use social causes to market their products.
The THINX company, which sells underwear for women, is on a mission to improve women's reproductive health. As 2016 statistics show, black mothers are 3 times as likely to die from childbirth than white moms.
(Source)
Image Source
This marketing strategy is effective at appealing to consumers who want to do good with their purchases and who also want to feel that they are making a difference in the world. Furthermore, it draws attention to the inequality in women's health, which is an issue that often receives little attention.
Conclusion
If you're a business professional, then it's important to understand the difference between a go to market strategy and a marketing strategy. After all, they are two very different things! "Go-To-Market Strategy vs Marketing Strategy: What's the Difference?" will explain it all.
---
Need Help Automating Your Sales Prospecting Process?
LeadFuze gives you all the data you need to find ideal leads, including full contact information.
Go through a variety of filters to zero in on the leads you want to reach. This is crazy specific, but you could find all the people that match the following: 
A company in the Financial Services or Banking industry
Who have more than 10 employees
That spend money on Adwords
Who use Hubspot
Who currently have job openings for marketing help
With the role of HR Manager
That has only been in this role for less than 1 year
Just to give you an idea. 😀[/sc
Editors Note:
Want to help contribute to future articles? Have data-backed and tactical advice to share? I'd love to hear from you!
We have over 60,000 monthly readers that would love to see it! Contact us and let's discuss your ideas!