With inbound lead generation, you can greatly improve the generation of leads with different types of markets.
Marketing has dramatically changed its course over the past few years, improved by the unceasing improvement and advancements in technology.
Since everything and everyone must hop on-board and get with the times, many of the old methods we've all gotten accustomed to have become outdated and obsolete.
With this, a lot of the old methods that used to work a decade ago may cause stagnancy in the market today.
Luckily, because of the ever-evolving world of social media and other digital marketing strategies, there is a multitude of opportunities just waiting to be discovered.
The great thing about a digitized, more interactive form of marketing, is that there are hardly any limitations.
It is quite fast-paced with the internet and all its counterparts traveling at the speed of light.
If one thing doesn't work for you, there is always the next.
Methods and strategies are all getting very creative and customizable, bending here and there to fit your target audience's wants and needs.
In an age where most things are found online and at your disposal, it's easy to find what you want and don't want.
Personally, the mute, do not disturb, and block caller options have become available on many devices these days, which has made it easy to block out any cold calls and other marketers.
Inbound lead generation is here, and it looks like it's here to stay.
Truly, the times are constantly changing and it is sometimes a struggle to catch up.
What is Inbound Lead Generation?
Inbound lead generation is the process of creating content, campaigns, or strategies that target groups of customers.
It leads them to your business, which in turn will generate sales.
This is done using different platforms and methods.
The most popular ones are search engine optimization (SEO), content creation, and social media, which we will discuss later on.
Many of these inbound lead generation strategies work because they seem like an engagement on a personal level.
One minute you're just reading, watching, or browsing, and then you find something that just resonates with you. Like, "Oh, I can relate to this!" or, "Wow, I didn't know I needed this!"
Next thing you know, you're checking out and buying products.
It is why inbound marketing has found its place in our world and taken it by storm, because of how effective it really is and how easily we're all convinced!
Marketing campaigns are meant to sell, but inbound lead generation methods are meant to guide.
It feels more like they are trying to help their prospects than force them into anything.
There is no given script. It's a personal perspective that goes into inbound marketing, which later helps prospects feel that they are getting help, resulting in better spending decisions from customers.
This, in turn, will help build that much-needed trust between the marketers/sellers and the clients. It turns them into returning and loyal customers.
It's a win-win for everyone!
Inbound Lead Generation and Outbound Lead Generation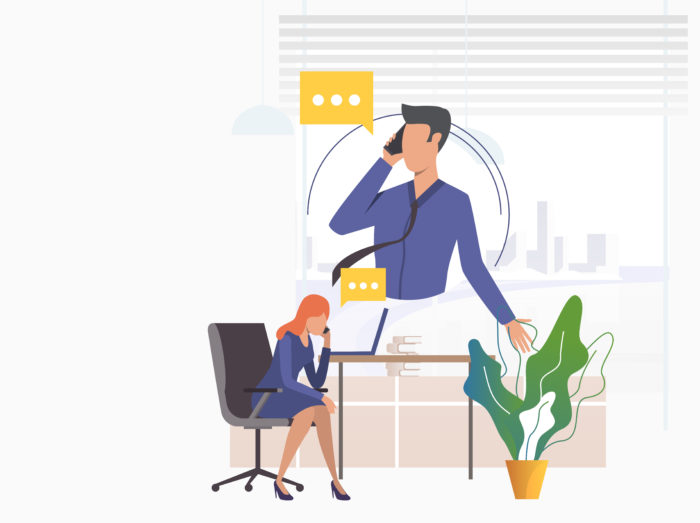 Outbound Lead Generation
Cold calling is a popular form of outbound lead generation.
Despite its effectiveness in the past, it also comes with its disadvantages.
The boom of technological advances has since made it easy to use contact blockers, caller ID, and ad and pop-up blockers, making it harder and harder to reach people using intrusive forms of advertisement.
Many "old school" marketing strategies made use of different methods of persuasion techniques.
It used to work for a while, but many of which only generated sales because the customer may have just wanted to get on with their day.
A handful of businesses still use cold calling and other outbound marketing strategies, such as email marketing, display adverts, TVCs, direct mail, and the like.
But with outbound marketing methods, it can often feel like these companies are chasing after us.
"Here are some products and services you didn't ask for!"
The same way that commercials and other forms of communication are inserted between runs of your favorite shows.
Sometimes, outbound marketing feels a little too intense.
Inbound Lead Generation
Inbound marketing methods on the other hand are more subtle and calm.
Like, "Here are some products we think you'd be interested in, based on your Google searches. [pops up everywhere] We're here if you need us."
Inbound strategies often make prospects feel like they can reach you anytime and when they need to.
It is appealing to people because we want to be in control of the way we access things.
For example, we see an advertisement online which we can get back to whenever we want.
As opposed to outbound strategies where marketers have a quota to reach with their own schedules.
Sometimes they call at unexpected times like when you're taking a bath, watching your favorite show, or even sleeping.
Inbound and Outbound Lead Generation in a Nutshell
With the different types of approach, it is vital to note that the kind of lead generation you're getting at will be dependent on what type of business you run.
We do not discourage outbound lead generation as it works well for many brands.
It can be an option when you're only starting to grow your inbound marketing! You can read all about it here.
While outbound lead generation has many disadvantages, inbound lead generation also has its own.
Inbound marketing returns will be a little slow, whereas outbound marketing has the upper hand with faster returns from converting prospects into sales.
Outbound marketing will feel like it's strictly business, whereas inbound marketing helps you build trust and rapport with your potential customers.
Trust between companies and customers plays a huge role in the outcome of a business.
Outbound marketers can take as much data from different sources while inbound marketers know who their content is for, which later on will be useful for reeling in the right kind of people.
Your target market will also affect what kind of method works for your business.
It is important to remember these things when deciding which kind of lead generating strategies to go for.
What Are The Different Inbound Marketing Methods and How Do I Draw Leads From Them?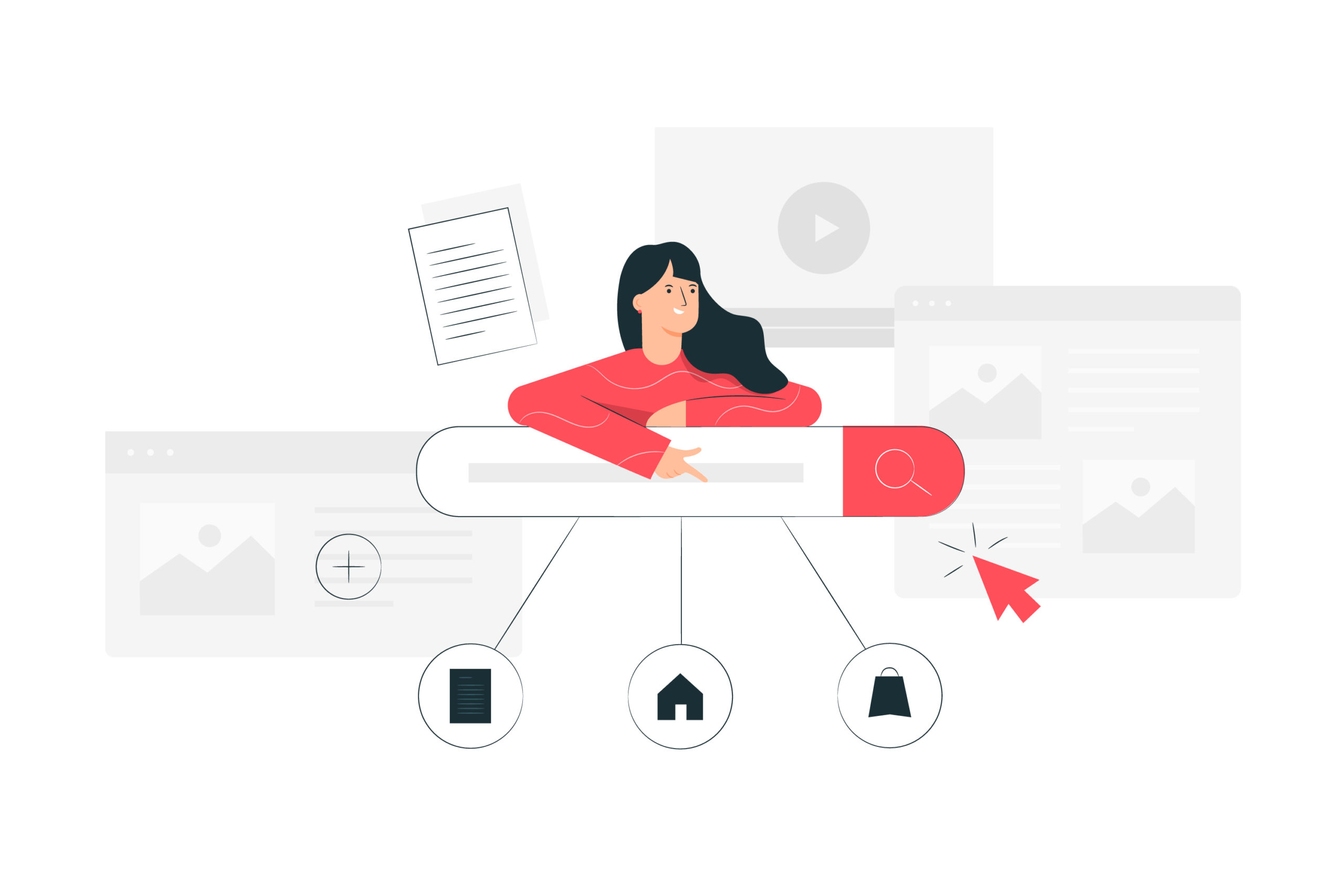 1

Search Engine Optimization (SEO)

Search Engine Optimization, commonly known as SEO, is the process of optimizing your business's websites and other platforms to contain the necessary keywords to land you on search engines.

Since almost everyone turns to Google and other search engines for just about anything, you'll want to make sure that you are visible.

If you have everything a prospect may be looking for but don't have any visibility, then you can bet that you are most likely not going to get any leads.

According to NetMarketShare, Google has accounted for 82.27% of both desktop and mobile search traffic from January 2019 to January 2020.

The pandemic has also shot those statistics up by 1.3%, landing Google at a whopping 83.61% of all desktop and mobile search traffic from March 2020 to October 2020.

Over 5,000,000 Google searches have been made today alone!

Organic traffic is responsible for 67.60% of all the clicks, using the top 5 results for a search.

Landing your brand's website on the first page of a google search can be equated to winning the lottery.

But keep in mind that site optimization requires a lot of work and patience, which means you will have to go through multiple trials and errors.

Google also uses a certain algorithm called PageRank. Ranking pages is a rigorous process, which means you have to work hard to meet its requirements.

Optimizing your sites can help generate leads because of this useful site traffic.

Using the correct and most relevant keywords can skyrocket your brand into success.
2

Blogs

Blogging started sometime in the 90s and started growing in the 2000s.

Many different personalities benefited from this era, from political candidates to news outlets, stay-at-home moms, etc.

From a marketing standpoint, blogging is more than just a promotional platform. It also goes hand-in-hand with your SEO.

Blogging is a flexible way to generate leads because it feels more personal. It gives readers a sense of relatability and trust.

It can help educate your prospects about your products or services, all the while landing a spot on Google.

More blog posts can mean more traction to your website, so it is important to put out quality work with fair quantities.

You can also customize your blogs, add call-to-actions, use welcoming pictures, create content that only those who subscribe can access.
3

Social Media

Social media has played an important role in marketing–so much that it has been the go-to strategy for small businesses.

Facebook, Instagram, Twitter, and YouTube are some of the most popular tools and they're absolutely free.

With the way that things go viral on social media, it's easy to market when you've got a following.

The thing about social media though is that you have competitors and a lot of them.

For you to have the upper hand, you'll want to have something that sets you apart.

It is important to remember that social media will require more effort than almost any other inbound lead generating tool there is.

Apart from quality content, you will also need to make sure your content reaches people.

Quality content creation is a must if you've decided on taking the social media route.

Apart from this, you will need to actively interact with your prospects, which is how many brands get loyal customers.

Because of how effective and powerful it is as a tool, having a reach will land you many opportunities and leads.

But be careful because there is such a thing as a content shock.
Downside to Social Media Marketing
There are also downsides to social media marketing.
A lot of content that goes out into the internet is free. It means that users and prospects get to consume a huge amount of this at alarming rates.
And humans can only consume so much.
The supply of content is an ever-flowing, never-ending sea of free content. Sometimes influencers even get paid to advertise and promote brands.
For bigger, more established brands, this may be feasible and a great way to generate more leads and sales.
But for smaller brands, it's a bit more complicated given the limited amount of resources as they are just starting.
Marketers should stray from creating repetitive content, as they can only contribute to content shock. This may result in a failed marketing campaign.
We must not only create appealing, trendy content but with substance and transparency.
How Do I Build an Inbound Lead Generation Team?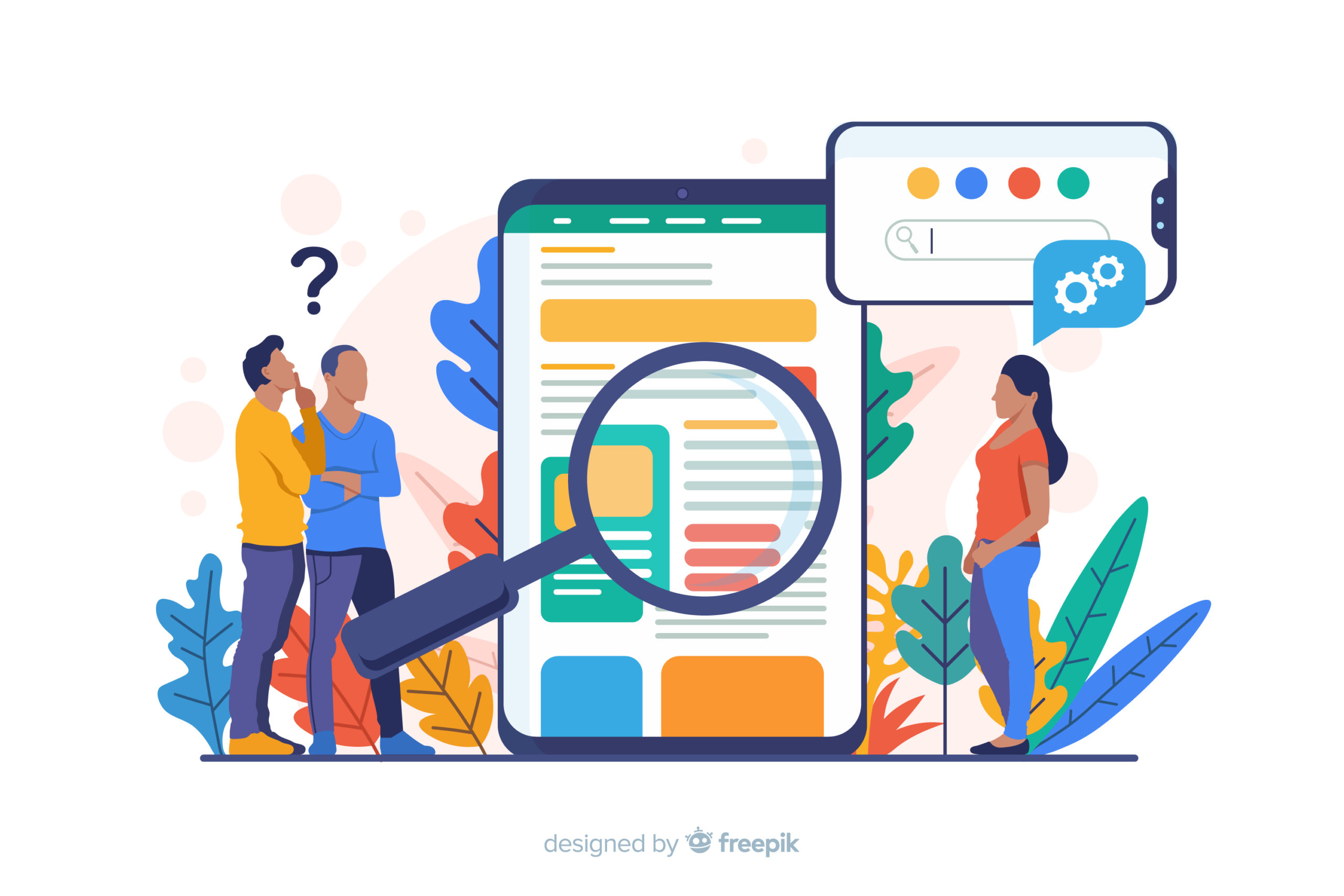 Building a team to handle lead generation and inbound marketing, you'll need to be clear on what their roles entail.
What does my team need to focus on?
What goals do my team have to reach?
Is there a specific number of prospects they need to bring in?
Are there any untapped markets we can delve deeper into?
The qualities of people you want on your team must have some expertise in the field.
Among other things, they need to be creative, flexible, and confident.
Creative enough to create quality content that doesn't persuade but invite.
When the stakes are high with competitors, find a new approach to land you on top.
Flexible enough to cater to clients' and prospects' needs.
Great conversational and listening skills are needed.
Confident enough to believe that they will meet their goals, that they will earn leads to turn into sales.
Confident enough to accept failure and still believe they can rise above it because a lot of hit or miss has much to do with inbound lead generation.
You'll want individuals who are willing to be coached and criticized in order to improve their overall performance.
Finding individuals that possess these qualities is a fair game, but putting them together as a team can be tricky.
Distributing tasks should be fair and the abilities of each individual should be evaluated so that they can be assigned tasks they can execute well.
Lastly, you should be a great leader yourself.
Spearhead your team into greatness by setting a good example. Try and show a good work ethic, positive disposition, and reward your team regularly because having a team to work with takes a lot off your plate.
How Long Does Inbound Lead Generation Take Before Generating Any Leads?
Unfortunately, there is no specific answer to this question as many factors make up the rate at which your site picks up traffic and generates leads.
The key to inbound lead generation is patience.
It may take longer for you to see any returns, as this method encourages prospects to come to you instead of the other way around.
Using different tools can also bring about different results.
Optimizing your website enough for it to appear in search engines can bring you faster and better results.
People who search for something will most likely have one thing in mind already. If it's related to what you are offering, they will likely find your site because of your keywords.
60% of smartphone users have contacted businesses directly using search results!
People may see your content but not engage for a while, and that's okay.
There is no definite time for how long it takes because generating leads with inbound marketing has much to do with the internet algorithm as well.
Hiring a Team of Specialists
If you decide to hire a team of specialists, you must be willing to take a gamble at them.
You should be confident in their abilities, and not just because it's taking longer than you expected, doesn't mean their methods haven't worked.
Both your company and the team you've chosen to help have to be willing to work towards the same goal, having a firm direction of where they want those leads to go.
Another factor that affects the speed of generating leads is how solid your plan is. Strategic plans will always generate leads, but it's sustaining them that also needs a lot of thought and consideration.
Also, being fully committed to inbound marketing strategies will be a contributor to your success.
Dipping your toes in the water can't be an option because that will only be wasting your precious time and money.
Paid advertisements, social media posts and even sponsorships are great ways to kick-start your business but you'll be putting out too much and it will take a while for you to see any returns.
You've got your leads, now how do you make sure that you don't lose them?
Lastly, manage your expectations. Don't wait for overnight success. If you want long-term results, you have to be willing to wait until your brand flourishes.
It may take a bit more time than other marketing methods, but you will eventually reap what you sow.
Inbound marketing is a little complicated and honestly a bit scary. We know this.
But there's a ton of people who know exactly what to do and how to help. You just need to find the right ones!
The bottom line, inbound lead marketing will typically take around 6 to 9 months. Sometimes it may take less and sometimes more.
We at LeadFuze offer businesses outbound leads and contact data but love inbound lead generation as well. It is a good idea to grow your business with outbound leads while building your inbound marketing and lead generation machine.
Finding Passive Candidates
LeadFuze gives you all the data you need to find ideal, passive job candidates.
Go through a variety of filters to zero in on the leads you want to reach. This is crazy specific, but you could find all the people that match the following: 
People who have worked in Computer Software
Who held a title of Lead Developer OR Lead Engineer OR Head of Engineering
That have NOT been a CTO or Chief Technical Officer
And currently make $85,000 to $100,000 in salary
While having javascript skills
Who are currently unemployed
Who are likely to fit culturally due to liking Back to Future OR Fast and the Furious
Just to give you an idea. 😀
How do I sell leads?
Sometimes, leads are swapped with other companies to find more qualified leads for yours.
If you are looking to do this, make sure you organize your leads by type.
Leads are usually sold in packages, as this saves a lot of time.
Conclusion
Inbound lead generation and marketing have proven to be effective in this day and age.
Many tools can help build your business from the ground up, but this doesn't happen overnight. It will take a lot of time and effort, but it will all be worth it.
Although outbound marketing methods have been deemed outdated, can still be effective if used properly. You can even use it while building your inbound marketing strategies!
But commit to just one, as using both at once can result in a disorganized marketing strategy.
If you decide to build a team, make sure that they are all united in one vision, and remember that this team includes yourself.
Be open to buying and selling leads so that you get the best-qualified ones for your company.
Editors Note:
Want to help contribute to future articles? Have data-backed and tactical advice to share? I'd love to hear from you!
We have over 60,000 monthly readers that would love to see it! Contact us and let's discuss your ideas!