Finding quality leads is one of the most essential parts  for the insurance industry. It doesn't matter if you have the best coverage and customer service — if you don't have anyone looking to buy.
Aside from the difficulty of finding leads, the market is also saturated. Which means you'll be competing with hundreds of agents over a few legitimate leads and it's crucial that you get to the prospects first before your competitors do.
Fortunately with the help of the internet, insurance lead generation has been simplified. Competition is tough but with the right tools, you'll be just fine.
What is Insurance Lead Generation?
Insurance lead generation plays a vital role in the success of an insurance company or agent. It is the dynamic process of generating potential customers.
If you're an insurance agent, you have to remember that leads are responsible for keeping your business' engines running. By keeping your engines oiled through lead generation, you can maintain an pipeline of business opportunities.
Whether you find leads using online methods or traditional ones, generating leads is vital for the growth of your business.
Generating leads is vital for the growth of your insurance business
Click To Tweet
Back then, insurance agents were used to selling insurance and discussing them with possible clients face-to-face. Nowadays with all the innovation in the digital world, your prospects can research, compare, and even get insurance without interacting with an agent.
Two Excellent Sources for Insurance Lead Generation
There are several places where you can effectively execute lead generation for insurance agents. Some of these require low insurance lead generation cost.
Customer Referrals
Lead generation cost insurance can be expensive and is even a time-consuming process. Luckily, there's one easy way you can find fresh leads and that's through referrals.
If you do a good job (which you will) and satisfy your customers, you're bound to have referrals rolling in soon.
While it's true that this method is reliable, easy and cheap — you can't always guarantee that you'll get referrals right away. That's why you have to reach out to current customers.
Reach out to them and ask them yourself for referrals or if you have your own website where you show testimonials, you can ask them to leave their feedbacks and recommendations for other potential clients to see.
Before you start asking for referrals, you should do the following:
Get to know your clients
Keep in touch
Establish a consistent and genuine engagement
Offer value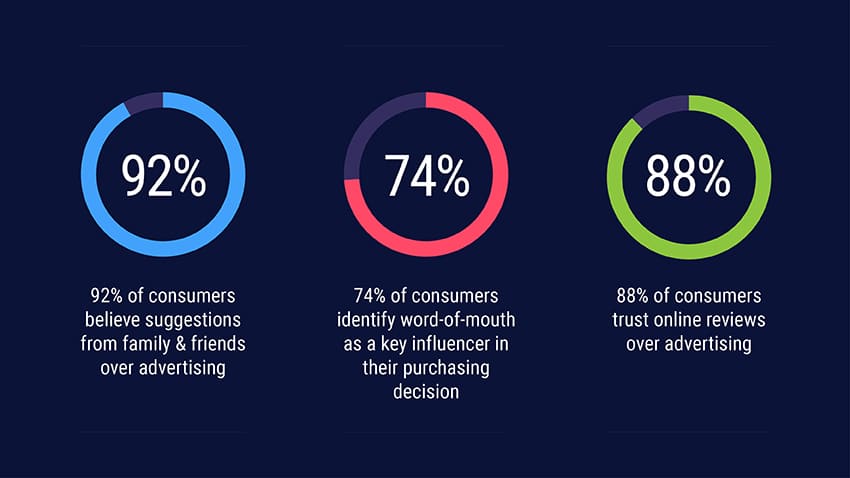 Image Source: lyncserve.com
Each client you have knows people who know people who know people and you're gonna want that. A ripple effect of referrals is exactly what you will be needing for your business.
What's even better is you won't even have to ask anymore. Having them refer without you asking is the goal.
You can also set up a referral program that will reward your clients when they refer a new client to your company.
Here are some ways of creating a simple referral program that can make insurance lead generation easier:
A way of creating a simple referral program is by giving incentives. Free gift cards or coupons can be  a way to thank your existing clients for referring you to their friends and family.
When you successfully choose an incentive, make sure your clients understand the rules or the agreement that comes with the referral program. 
Referred customers spend more and are more likely to refer to other people. So, you have to show them that you're services are top notch and make sure that you're doing a good job all the while impressing them because that's the type of business and person that gets referred.
Purchasing Leads and Cold-Calling
Acquiring lists of leads and cold calling are some of the most traditional methods of insurance lead generation.
You may want to learn whether it can give you a positive ROI or leave you with a high acquisition cost.
Below are the things you should consider when you use these two methods for insurance lead generation.
Purchasing Lead Lists
One way to generate leads for insurance companies is by purchasing leads. There are many insurance lead generation companies out there that can sell you the leads you need.
However, before choosing a company to work with, you have to determine their process of getting leads–how do they get leads, how many do they have, and who do they sell the leads to.
Here are some things you must know about insurance lead generation services:
Leads may or may not know that their information are being sold. Business owners may not be happy with the fact that you bought their information, therefore making them unwilling to do business with you.
Leads can be expensive. Remember to ask questions about where, when, and how they acquired the leads.
The leads you'll get may not be exclusive to you. This means that you're competing with other individuals or brands who purchased the same list as you.
LeadFuze is the best at generating leads. We can help you get leads under any circumstances. You can choose where we can get your leads using our account based search.
Finding Specific Accounts or Leads
LeadFuze allows you to find contact information for specific individuals or even find contact information for all employees at a company.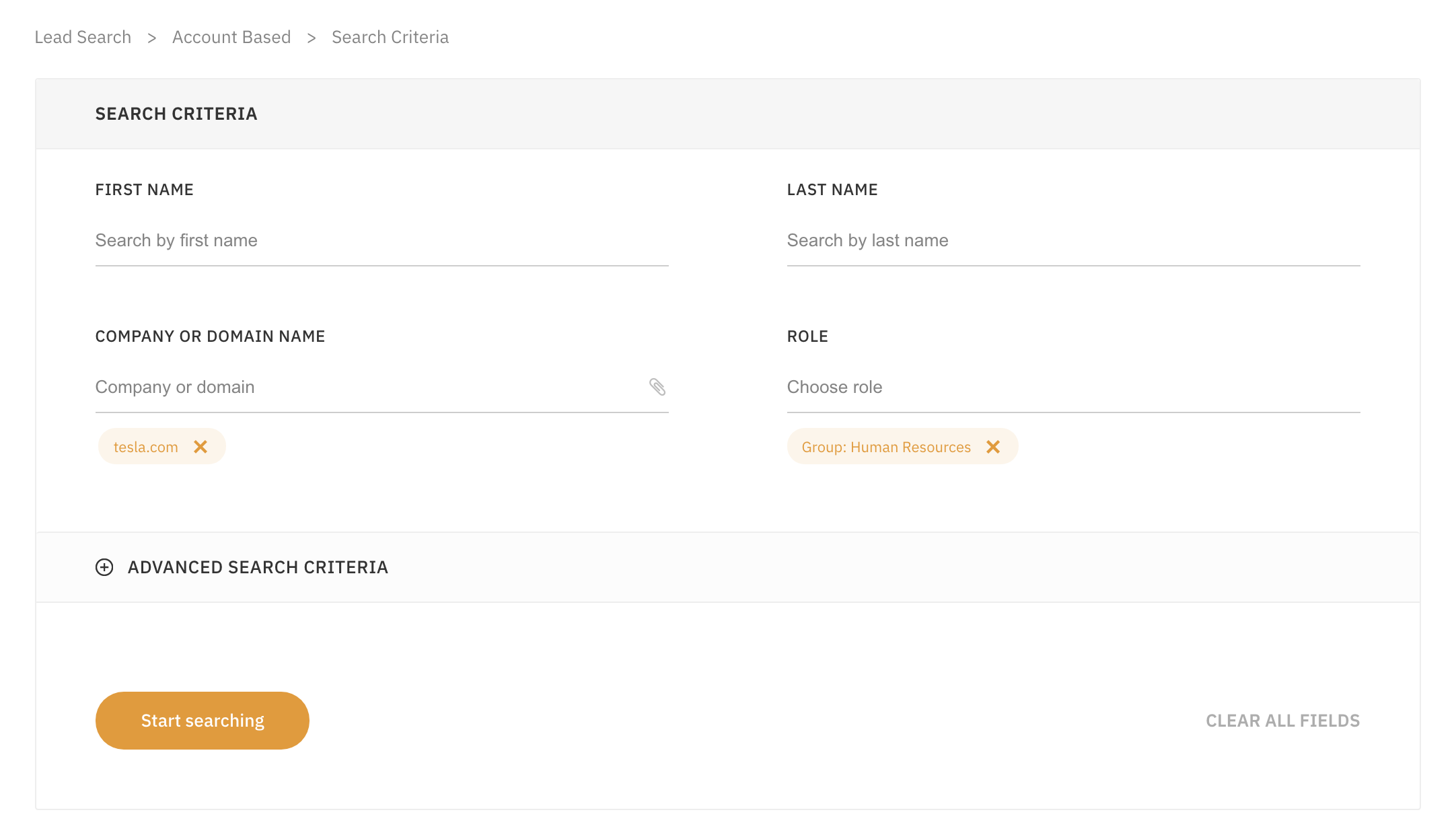 You can even upload an entire list of companies and find everyone within specific departments at those companies.
We make it possible for you to get information from specific people you may want to add to your list of leads.
Cold Calling
Cold calling is a very common practice in insurance lead generation but you may want to take note that this process requires a lot of persistence and patience. Of course, you have to deal with customers, and there will be, that might not cooperate during calls.
Here are some tips to make cold calling easier:
Practice your script. Make sure that you're confident and comfortable with the call.
Find a way to make a quick connection. Tell a story, be cheerful, whatever to it takes to get the customer to connect to you.
Do your research. If you know what you're talking about and you're confident about it, your cold call would be successful.
Regardless of what process you choose, surely you'll invest your time, energy, and don't forget money, in converting leads into sales.
10 Ways to Rock Insurance Lead Generation
Here are life insurance lead generation ideas that can help you generate more leads:
Create a Good Website
In todays modern world, almost everyone is on the internet. Hence, the internet is the best place where you can get leads. 
Most people think that companies without websites are not legit, therefore a good website is essentially where you should start and invest. 
Your website should be made to provide your target audience everything that they need. One of the common mistakes of many insurance agents is having a mediocre website with poor-quality content.
If you want to generate leads from this generation, make sure that your website is as enticing and as interesting as it can be. You can check out this article for examples of great websites.
An excellent insurance lead generation website paired with the best insurance lead generation strategies can convert your visitors into potential leads in no time.
You have to ensure that your website is informative, attractive and easy to navigate.
To have a good website, you need to be open to different types of customers.
Although many would contact customer support, a lot would still choose to do things on their own and that's a good thing!
In fact, 70% of clients browse a company's website to get answers for their queries instead of contacting the company itself. That means that these clients get to see more of your website and that's one of our main goals.
Which is why we need to include tools to help out our customers.  Putting interactive widgets will be very helpful.
Tools like quote generators and calculators are a great addition to your insurance lead generation services.
Here are some elements that should be included on your website:
About Us
The "About us" page is important as it is where you get the chance to introduce your company and its history.
When your target audience lands on your website, most of them would read your About Us section. So, you want to make sure that you include all the exciting things about your company.
Insurance Quotes
Including this would make quoting easier for you and your customer. Many might be too shy to ask for quotations and this tool can be very helpful for most people.
It can be considered as one of your insurance lead generation forms where prospects enter the product they need and get a quote directly on your page.
Services
Your goal here is to present a list of services that your insurance agency can offer and explain how it can help the customer as well as how you will be executing the said services.
Tip: Use simple terms as much as you can for the average insurance client to understand you. They wouldn't want to see a website flooded with industry terms that they're not familiar with.
Insurance Blog
By creating a blog or short articles, you can educate your potential clients of various things about insurance.
For instance, if you're living in Florida and your specialty is coastal insurance, then you can create a blog post about the different ways your clients can save on that type of insurance.
Get Listed on Reputable Review Sites
Once you've created an awesome website, you should then list your business on reputable review sites. You can list your business on Google My Business, Thumbtack, and Yelp where you can get different reviews from different types of people.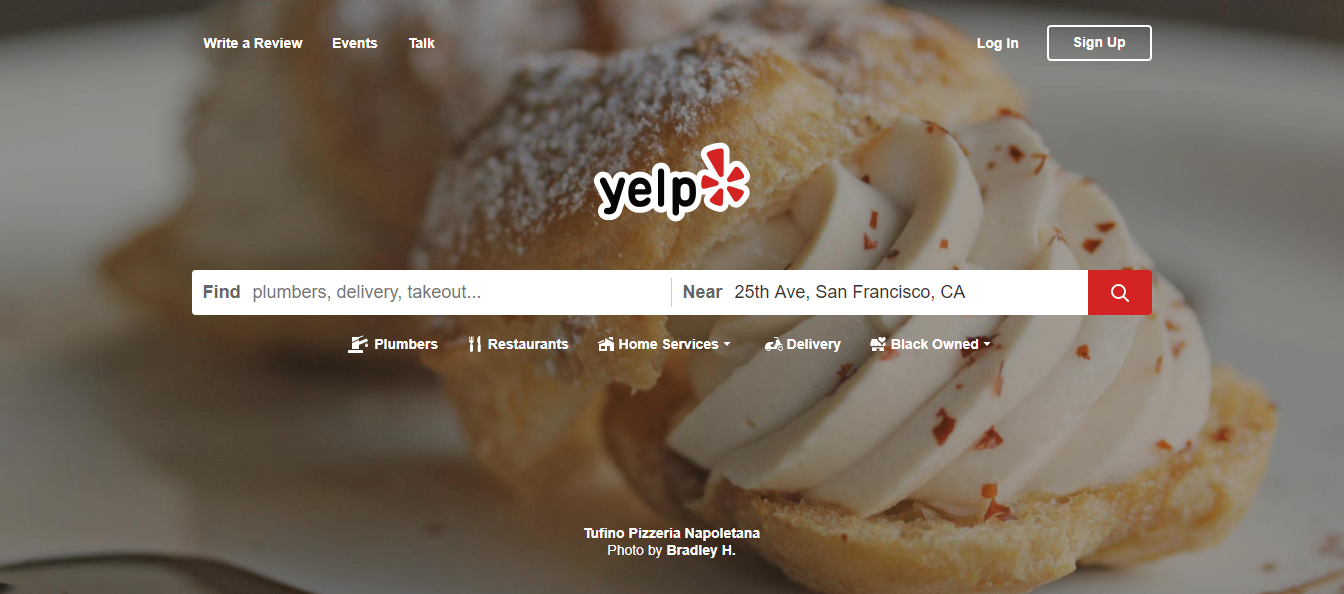 Since customers these days are quite meticulous, they want to know anything about everything and that includes businesses and companies. 
This is especially for almost all of us. We want to work with companies that are trusted by others and have been left good reviews. This way, we're confident that we're in good hands.
If your brand is listed on a trusted review platform and has good reviews, it most definitely will increase your company's credibility and leads.
Host Webinars
Webinars are literally the internet version of seminars. They have to be as informative and as interactive as can be to  keep your customers engaged and interested.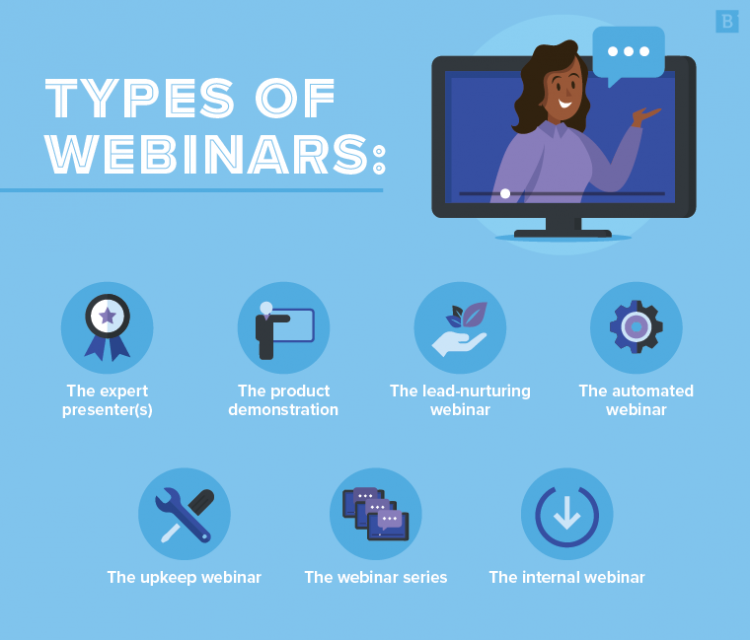 Image Source: Brafton
You can use webinars or online seminars to offer your target clients information about your services and what your company has to offer.
Have Excellent Customer Support
Customer support will be one of the biggest factors in your company's growth and success.
Reach out to customers through different types of platforms such as email, live chat, or calls. When you receive questions and queries, answer in the best and, I cannot stress this enough, most polite way you can. That way, you'll be able to build trust.
With customer support, you can offer guidance and help to your potential clients.
For instance, you can set up a live chat software on your website so your leads can interact with your staff 24/7. So, whenever they have questions you're there to help them.
You can also use an email marketing platform to nurture your leads.
Networking
Networking is also crucial for an insurance business' success. You need the right connections to help you climb the business ladder. You can join networking groups and interact with other professionals and exchange information to develop social and personal contacts.
The number one thing would be letting people know what you do. Let them know what you offer and how you can help them. That's where they come in and connect with you because they know that they'll get answers and that they will benefit.
Communicating with other people can help you gain new business opportunities and insights.
Join Forums
In 2019, there were 3.484 billion social media users all over the globe which also means billions of potential leads and clients.
3.484 billion social media users all over the globe and many of them need insurance.
Click To Tweet
Most of these billions of people are a part of forums or groups where they can be a part of and ask questions and relate with each other which is why being a part of these groups and forums is a big help for your company.
In these forums, you can market your company through answering questions alone and helping customers decide.
If you maintain your social media presence and participate in several forums where people are interested in getting insurance, you're bound to increase your leads and even customers.
Craft Valuable Content
Online presence won't make sense if you don't have good content. As an insurance agency, you have to create entertaining, educational, and informative content to encourage engagement and let prospects know why it's necessary to do business with you.
Your prospects search the internet for meaningful insights and answers. That's why it would be beneficial to your brand if you craft content that contains everything they might need to know about insurance.
When you start making content, make sure that you read it from a typical customer's point of view as well so you'd know what you need to improve.
Utilize SEO
Obtaining huge online traffic depends on search engine optimization. If you want to be the first one to appear in a Google search and the first option for someone who's making a list, work on your website's SEO.
Utilize both off-page and on-page optimization on your website. Pair this method with your content marketing strategy and you'll have a winning insurance lead generation online.
In addition, you need to use proper keywords that will help you rank up the Google search ladder.
Some tools you can use are Buzzsumo, KWfinder, Ubersuggest, and Google Keyword Planner. These can tell you what your prospects are searching for on the Web.
You can also take advantage of long-tail keywords to connect with users who may not be targeted by your competitors.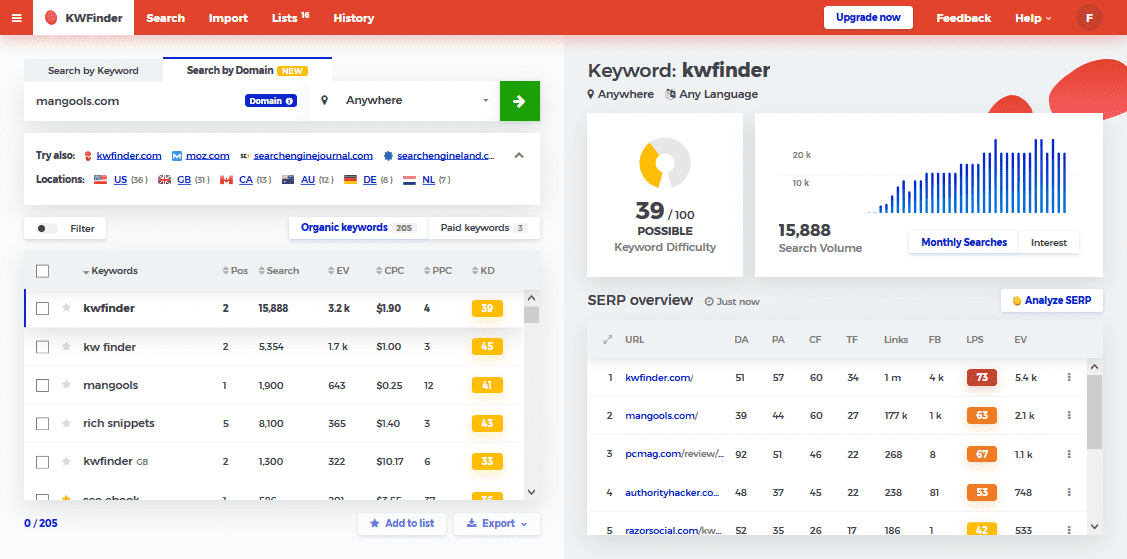 Image Source: KWFinder
Use Online and Offline Ads
Although online marketing offers you unlimited possibilities in lead generation for insurance industry, you should still consider other methods. One would be the use of Ads online and offline. Through this, you can effectively serve potential clients who aren't internet-oriented.
Some people still check out flyers, read magazines, newspapers, prints, and still only watch TV,  which means traditional advertising methods are still important.
To cater to this particular market base, you can use strategies that you think would work best for you and your company. You can advertise on billboards, TV, radio, and newspaper.
Purchase Leads
Purchasing leads from the best lead generation companies for insurance is essential, especially if you're just starting out in the industry.
By doing so, you can save yourself from all the trouble of searching, reaching out individually and get instant leads instead. So, less time looking for leads,  more time thinking of your strategies.
LeadFuze is one of the top companies that provide lead generation. It can help you get high quality leads that would most likely need the type of insurance you sell.
You can save lots of time and effort as LeadFuze would only need you to specify the industry, company, and other details of your preferred target market.
Excellent Lead Generation Email Campaign Ideas
Email marketing is a great way to establish contact with potential clients. It can help you get to know them and turn them into profitable clients.
Most businesses use email marketing to:
Maintain engagement with their clients
Inform their subscribers about the latest news about their brand
Direct sell with discount codes and new product launches
Now the question is, what should insurance agents and companies do?
Well, you won't be using email marketing for direct selling. Instead, use it to maintain a connection and build relationships with both existing clients and prospects.
To make the time spent by insurance agents on lead generation worth it especially on email lead generation, you have to choose a reputable email service provider or ESP.
It must have excellent deliverability (messages go straight to the inbox and not to the spam folder), reliable customer support, campaign analytics tracking ability, and an easy-to-use editor.
When it comes to email marketing insurance lead generation, you can follow these types:
Welcome Email
Image Source: Policy Bazaar
This is your initial interaction with a new subscriber. Depending on your strategy, you can share any of the following:
Invite them to follow your social media profiles
Tell them what kind of emails they can expect from you
Thank them for joining the list (never forget this one)
If you have an app, encourage them to download it
Content Emails
If people subscribe to your newsletter, they're expecting to receive emails from you.
Before you send them a sales pitch, build some trust first by sending them quality content such as:
Your brand values
Stories about how the type of insurance you offer can help them
Tips about getting an insurance
Although they won't be purchasing insurance from you right away, you'll be on top of their list once they made up their mind.
Post Purchase Instructions
Once someone has decided to get insurance from you, that doesn't mean you'll stop sending them emails. Remember that referrals are important in insurance lead generation.
This means you still have to engage with them after the purchase by sending them the following:
Where and how to contact you if they encounter problems
Instructions on what to do next
Expression of thankfulness
Feedback Email
You can collect feedback emails at different points of your clients journey. But commonly, you should ask them after they made the purchase or after any customer service interaction.
Their feedback can help you identify their pain points and find ways to address them, collect testimonials, and most importantly, assure your clients that you're with them in every step of the way.
New Product Launch Update

Image Source: Policy Bazaar
An excellent product launch email can help you showcase an offer that can help them with what they need.
It can contain the following:
The benefits of the product
The name of the product (if it already has one)
A clear CTA so your clients would know how to try it
Renewal Reminders
Apparently, not everyone keeps track of when they should renew their policies. Well, unless your client is a very organized person or has a personal assistant, then a renewal reminder may not be necessary.
You have to send your clients a renewal reminder when the renewal date is approaching. It would be best if you send them multiple reminders until they renew or until the policy expires. In some cases, they may inform you that they're not interested in renewing their policy.
To make this email work, you can include the following:
Products you can upsell to them
The benefits of renewing
The details of the policy you're asking them to renew (the amount payable, expiry date, and policy name)
Conclusion
There are several ways you can generate leads for your insurance business. With that said, exploring options in lead generation for your insurance business will require hard work. Alongside lead generation, you should also include marketing your business and introducing it to other people outside of your leads list.
Leads are the life and blood of your insurance business, so determine which methods work best for you and stick to them.
LeadFuze is one of the best lead generation businesses that can help you find legitimate leads within your target market. Through its help, you can easily reach out to people whom you think would most likely need the type of insurance you sell.
Editors Note:
Want to help contribute to future articles? Have data-backed and tactical advice to share? I'd love to hear from you!
We have over 60,000 monthly readers that would love to see it! Contact us and let's discuss your ideas!