This query is regularly posed by those in the sales, recruitment, startup, marketing and small business realms who are keen to take part in the thriving digital sphere. As the demand for effective content marketing strategies continues to rise, it's essential to understand the potential profitability of digital agencies.
In this blog post, we will evaluate the profitability of digital agencies by looking at various elements such as average revenue, economic contribution, service-based income and technology utilization for catering to different business sizes. From average revenues and economic contributions to factors affecting profitability such as service-based income and catering to different business sizes using advanced technology – we'll cover it all.
We will also delve into SEO vs PPC approaches in these agencies and how their gross profit margins vary based on their chosen approach. Furthermore, we'll discuss the importance of value metrics for ROI frameworks in ensuring consistent results through effective strategies for small businesses.
Lastly, we will guide you on choosing the right digital marketing agency partner by examining annual costs associated with their services while providing platforms and tools that can help you find your perfect match. Additionally, learn about starting a profitable social media marketing agency using affordable solutions like The Online Revenue System. So let's dive into understanding whether or not a digital marketing agency is truly profitable!
Table of Contents:
Digital Marketing Agency Revenue and Growth: A Booming Industry
The digital marketing industry is on fire, with average revenue per person ranging between $250,000 and $300,000.
In the UK and US combined, digital marketing has contributed an immense £43.1 billion to their respective economies.
And guess what? It's not stopping anytime soon.
By 2023, over 571 billion U.S dollars will be spent worldwide on digital advertising – now that's a lot of zeros.
Average Revenue of a Digital Marketing Agency
You might be wondering how much these agencies are raking in. Well, let me tell you – they're doing pretty well for themselves.
Contribution to the UK and US Economies
Digital marketing agencies aren't just making bank; they're also playing a significant role in boosting their respective economies.
Projected Global Spending on Digital Advertising by 2023
If you thought things were already looking good for this industry, wait until you see where it's headed.
Tapping Into Profitability Factors in Digital Marketing Agencies
So, what makes digital marketing agencies so profitable?
For starters, their service-based nature provides a stable income every month. And with advanced technology at their disposal, these agencies can cater to clients from small businesses up to large enterprises depending on budgets and other factors.
Service-Based Nature Providing Stable Income
The secret sauce of profitability in this industry lies in its service-based model that ensures a steady flow of cash each month.
Catering to Different Business Sizes Using Advanced Technology
No matter the size or budget constraints of your business, there's likely a digital agency out there ready and able to help you succeed online.
Profitability Factors in Digital Marketing Agencies
Let's explore the details further, shall we?
Digital marketing agencies are known for their strong profitability, and there's a good reason behind it – their service-based nature. This ensures that they have a stable income every month from clients who rely on them to execute successful digital marketing campaigns.
But wait, there's more.
These agencies can cater to businesses of all sizes thanks to advanced technology at their disposal. No matter the size of your organization, a digital marketing agency can craft solutions tailored to fit within your budget and meet any specific needs.
Tech-savvy: Utilizing cutting-edge tools and platforms for effective online marketing.
Versatile: Adapting strategies according to client needs and budgets.
Innovative: Constantly exploring new tactics to stay ahead of the competition.
Service-Based Nature Providing Stable Income
The primary factor contributing to the profitability of digital marketing agencies is their service-based model. They offer various services like content creation, social media management, SEO optimization, PPC advertising – you name it. These services generate recurring revenue as clients continue paying monthly fees for ongoing support and campaign management.
Catering To Different Business Sizes Using Advanced Technology
Digital agency owners rejoice. Thanks to advancements in technology (and some clever strategizing), these companies can now serve diverse clientele with varying budgets. From mom-and-pop shops to large corporations, digital marketing agencies can customize their offerings and pricing structures to accommodate clients' unique needs.
For example, LeadFuze, a lead generation and sales prospecting software, helps businesses of all sizes find the right prospects for their campaigns – making it easier than ever for digital marketing agencies to deliver results regardless of budget constraints.
So there you have it. The secret sauce behind the profitability of digital marketing agencies lies in their service-based nature and ability to cater to various business sizes using advanced technology. Now go forth and conquer the world of online marketing.
Important Lesson:
Digital marketing agencies are profitable due to their service-based nature, offering various services that generate recurring revenue from clients. They can cater to businesses of all sizes thanks to advanced technology and clever strategizing, customizing offerings and pricing structures based on unique needs. The secret sauce behind their profitability lies in being tech-savvy, versatile, innovative while providing stable income through a strong service-based model.
SEO vs PPC Approaches in Digital Marketing Agencies
Let's explore the two main approaches of digital marketing agencies, SEO and PPC.
There are two primary structures that create significant differences in gross profit margins: agencies focusing on search engine optimization (SEO) for organic growth and those utilizing paid advertising tactics such as pay-per-click (PPC).
But which one is better?
Importance of Value Metrics for ROI Frameworks
Value metrics, rather than vanity ones such as social media followers, are of paramount importance in digital marketing. Why, you ask? Well, because smaller companies and B2C organizations tend to spend more on marketing efforts but require consistent results for continued investment. Smart Insights has an excellent article discussing this topic in detail.
Metric #1: Conversion Rates – The percentage of visitors who take a desired action (like making a purchase or signing up for your newsletter).
Metric #2: Qualified Leads – Potential customers who have shown interest in your product/service and are likely to convert into paying clients.
To build an effective ROI framework that drives success, marketers must focus on these value metrics instead of merely counting likes and shares.
Actionable Tips for Focusing on Value Metrics
Analyze Your Target Audience: Create detailed buyer personas based on demographics, interests, and behaviors. This will help you tailor content that resonates with them better.
Create Goal-Oriented Content: Your content should be designed with specific goals in mind – whether it's driving sales or generating leads. Make sure each piece of content serves a purpose.
Track and Measure: Use tools like Google Analytics to track your website's performance. Monitor the metrics that matter most, such as conversion rates and qualified leads.
Want more insights on value metrics? Check out this article from Smart Insights.
In conclusion, focusing on value metrics is crucial for building an ROI framework that delivers consistent results and justifies marketing investments. Keep these tips in mind while crafting your digital marketing campaigns.
Choosing the Right Digital Marketing Agency
Ready to make your biz soar by enlisting a digital marketing agency? But hold on. Finding the perfect fit is crucial since each company has unique requirements regarding size or budget constraints. Agency services typically cost between $30,000-$145,000 annually – quite an investment. To help you find your ideal partner in crime (or rather, marketing), we've compiled some tips and tricks for filtering potential agencies based upon specific criteria that matter most to you.
Annual Costs of Digital Marketing Agency Services
Digital marketing budgets can vary greatly depending on factors like location, industry niche, and service offerings. WebFX, for example, provides a comprehensive breakdown of average annual costs across various industries.
Platforms and Tools to Find the Perfect Agency Partner
Clutch: A B2B research platform providing client reviews and data-driven content. Search by category or location to narrow down options.
Agency Spotter: This tool helps businesses discover top creative agencies through user-generated ratings and curated lists. Filter by expertise or browse their "Top Agencies Report."
Sortlist: Connect with marketing agencies based on your specific project needs. Simply answer a few questions about your goals, and Sortlist will match you with suitable partners.
Remember to do your due diligence when researching potential agencies – check their portfolios, read client testimonials, and schedule consultations to ensure they align with your business objectives.
With the right digital marketing agency by your side, you'll be well-equipped to conquer the online world.
Starting a Profitable Social Media Marketing Agency
Do you aspire to launch a social media marketing business? You're in luck. Digital marketing is booming, and with the right strategies in place, your agency can be incredibly profitable. But how do you ensure success?
If budget constraints are holding you back from launching your own successful social media marketing campaigns, don't worry. There's an affordable solution that could help kickstart your journey.
LeadFuze provides agencies with 90 days' worth of done-for-you content for just $17 – perfect for generating leads using search engine marketing tactics. With this system at hand, starting a profitable social media marketing agency has never been easier.
Here are some tips to help you get started:
Create tailored content plans based on client needs.
Increase website traffic through organic growth strategies.
Elevate brand visibility online while staying within budget constraints.
By utilizing the right resources and strategies, you can leverage organic growth to boost website traffic while keeping within budget constraints. Good luck.
FAQs in Relation to Is Digital Marketing Agency Profitable
Is a Digital Marketing Agency Profitable?
Yes, a digital marketing agency can be highly profitable. Factors contributing to profitability include the service-based nature of the business, catering to different sizes of clients using advanced technology, and choosing an effective approach like SEO or PPC. The average profit margin varies based on these factors but successful agencies often report significant revenue growth.
What Is the Average Profit for a Digital Marketing Agency?
The average profit for a digital marketing agency depends on various factors such as location, services offered, client base size, and chosen approach (SEO or PPC). However, some reports suggest that successful agencies may achieve gross profit margins between 40% – 60%. This indicates that there's potential for high profitability in this industry.
Is Starting a Marketing Agency Profitable?
Starting a marketing agency can be profitable if you focus on offering valuable services tailored to your target audience's needs. By leveraging advanced technologies and focusing on value metrics instead of vanity metrics when measuring ROI frameworks, new agencies have better chances at achieving success and generating profits in the long run.
How Profitable Is a Social Media Marketing Agency?
A social media marketing agency's profitability largely depends on its ability to deliver consistent results through effective strategies. With affordable solutions like The Online Revenue System, even small businesses can start their own social media agencies with low overhead costs while still achieving substantial returns from their efforts.
Conclusion
Our research suggests that digital marketing agencies are a highly profitable venture. Digital marketing agencies have an average revenue that continues to grow year after year, contributing significantly to both the UK and US economies. With projected global spending on digital advertising set to increase by 2023, there has never been a better time for startups, small business owners, and marketers alike to invest in this lucrative industry.
The service-based nature of digital marketing agencies provides stable income while catering to different business sizes using advanced technology. Whether you choose an SEO or PPC approach, value metrics are crucial for ROI frameworks that focus on consistent results through effective strategies rather than vanity metrics. Choosing the right agency partner requires understanding annual costs and platforms like The Online Revenue System.
Need Help Automating Your Sales Prospecting Process?
LeadFuze gives you all the data you need to find ideal leads, including full contact information.
Go through a variety of filters to zero in on the leads you want to reach. This is crazy specific, but you could find all the people that match the following: 
A company in the Financial Services or Banking industry
Who have more than 10 employees
That spend money on Adwords
Who use Hubspot
Who currently have job openings for marketing help
With the role of HR Manager
That has only been in this role for less than 1 year
Just to give you an idea. 😀
Or Find Specific Accounts or Leads
LeadFuze allows you to find contact information for specific individuals or even find contact information for all employees at a company.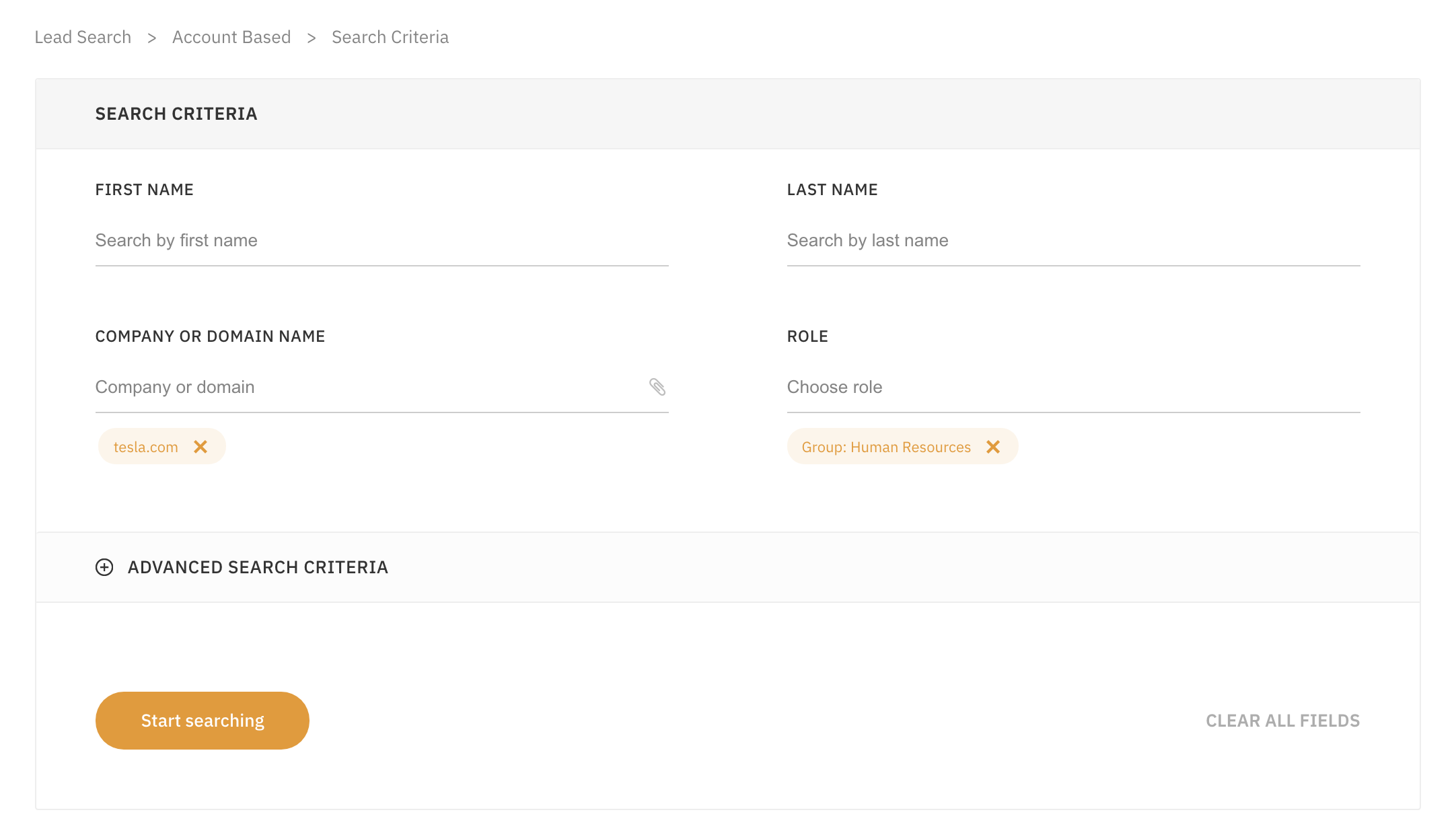 You can even upload an entire list of companies and find everyone within specific departments at those companies. Check out LeadFuze to see how you can automate your lead generation.
Editors Note:
Want to help contribute to future articles? Have data-backed and tactical advice to share? I'd love to hear from you!
We have over 60,000 monthly readers that would love to see it! Contact us and let's discuss your ideas!