Sales leaders are no longer just big game hunters or football coaches. They have to be both instinctual and analytical in order to lead their team.
Technology made it possible for people to do sales in lots of different ways, so there are lots of new titles.
Today, there are so many different types of content marketers that it's hard to keep track of them all. And while this is great for companies who need a specific type of marketer, some businesses have had difficulty adapting.
---
Ops Meaning in Business: Sales Ops vs Marketing Ops vs Business Ops
The job market is changing, and there are more opportunities available for people to find the right one.
There are many resources that exist for each specialty, but there was never a resource to help professionals understand the similarities and differences of the different roles.
InsightSquared and LinkedIn collaborated to create the first-of-its kind study on the rise of three operations specialties.
LinkedIn created a graphic with the help of their research team that shows what profiles are most common among sales ops, business ops, and marketing ops professionals.
If you are looking to hire, become, market towards or sell to an operations specialist then this infographic is perfect for you.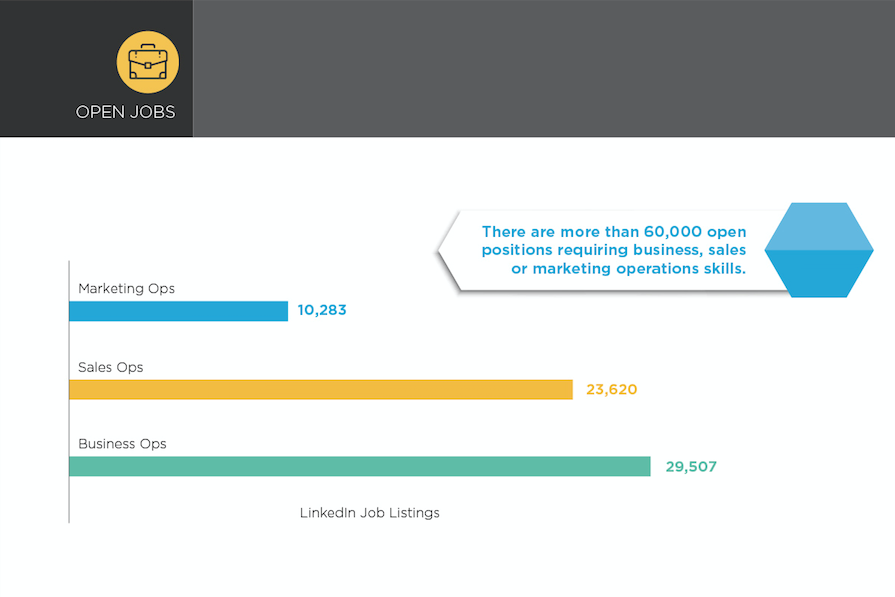 When I was a job seeker, I went for the jobs that had my skills listed. This way there would be no surprises when it came to salary negotiations.
Sales operations professionals are more than twice as many in number than business ops, but there is still a higher demand for them. Maybe the roles of these two positions have changed over time to make it so.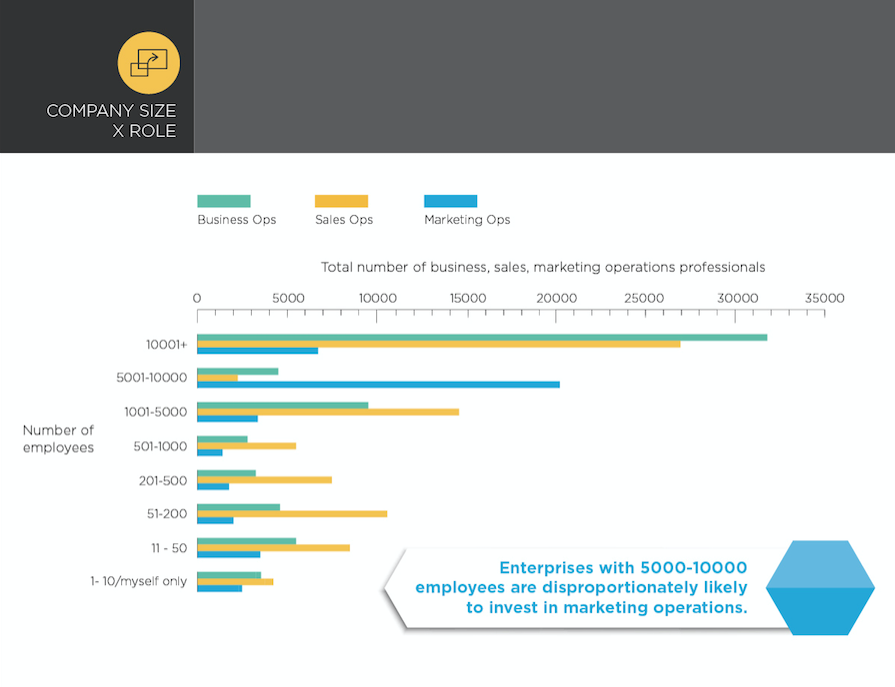 Marketing operations is a competitive field, but it has fewer job listings than other comparable positions. It's in its sweet spot at companies with between 5001 and 10,000 employees because they're usually running multiple marketing systems of records.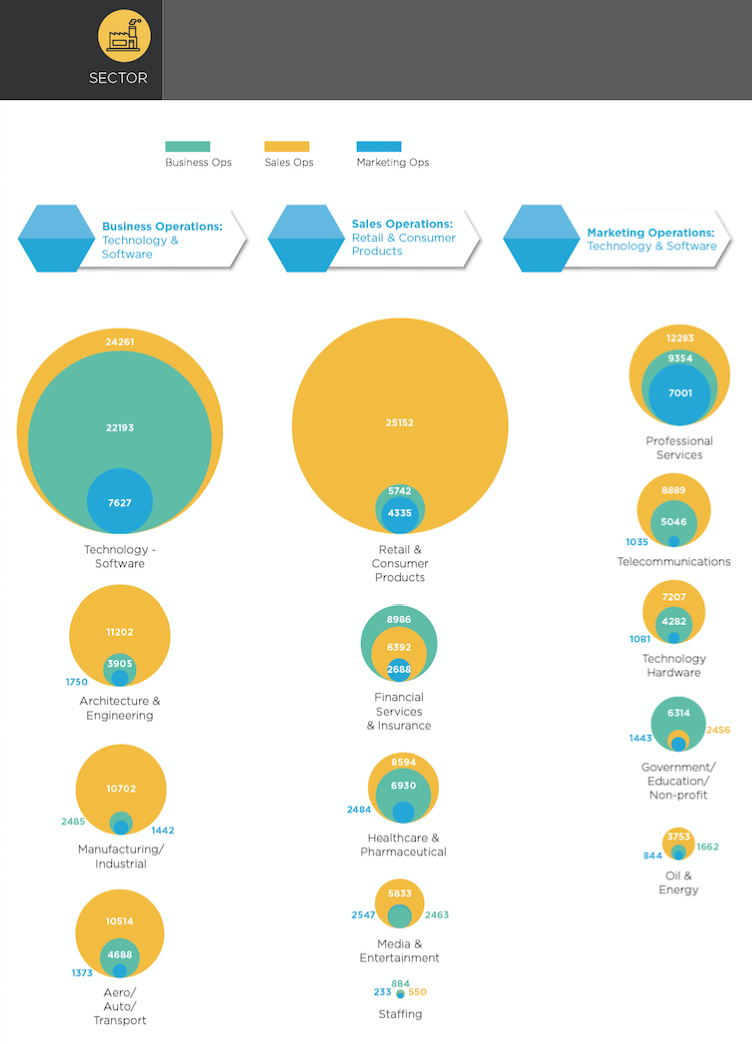 The Retail & Consumer Products vertical is hiring more sales operations professionals than the high-tech industry, even though it's an on-line environment.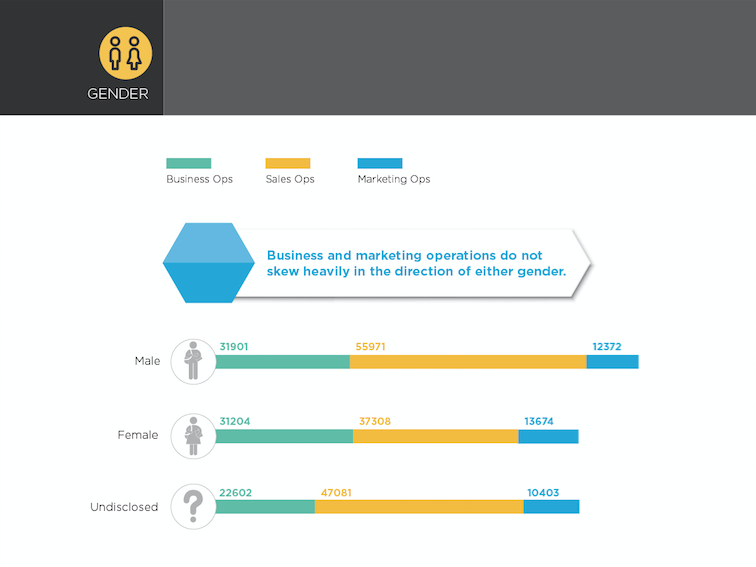 Tech companies are struggling to hire women in the industry, so we looked at how many of them there were for certain roles. We found that while marketing and business operations have an even number of men and women, sales ops has 40% more male employees than female ones. This needs further investigation.
If you're thinking about pursuing a career in ops, we can help make it easier for you. You don't need to pay off your student loans right away if you go to state school.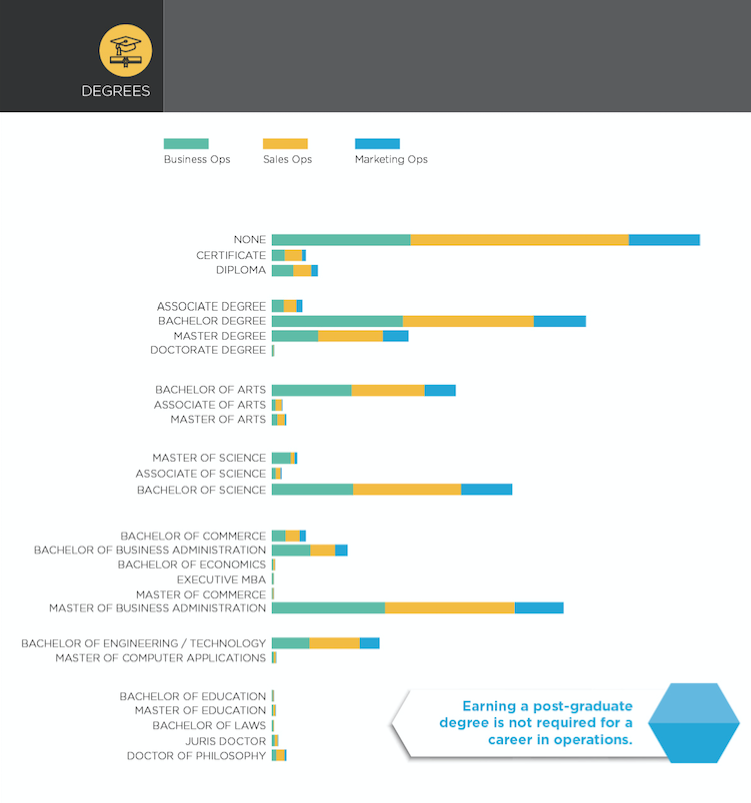 A degree is not necessary for an ops career. There are more people who have no degree than those with MBAs.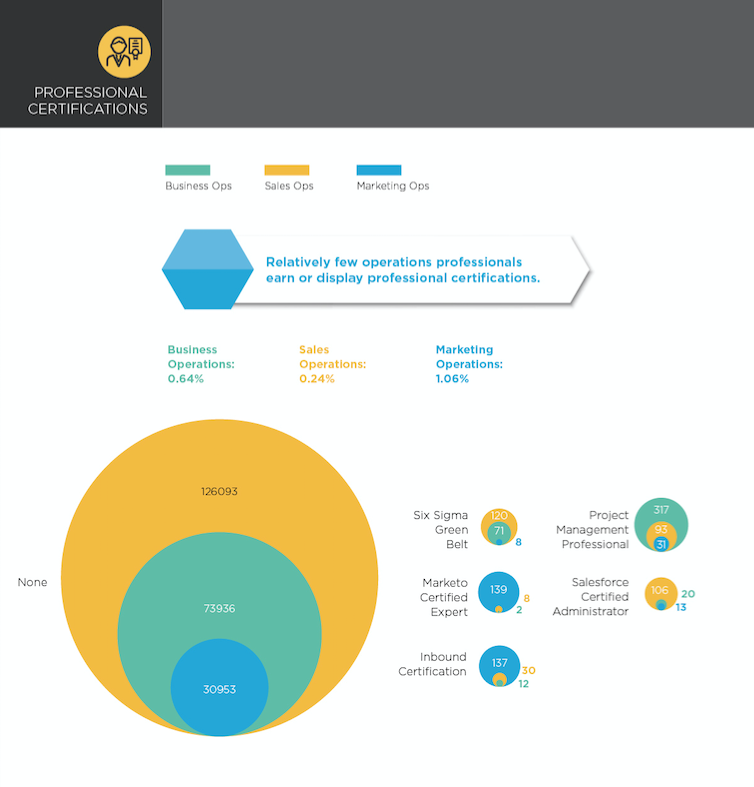 Vendors that sell to the operations role also offer certifications for those who want them.
The primary goal of these programs is to create a sense of vendor lock-in with the user, but they also help spread word about that company.
The vendor expects the graduates to publicize their certification on social media, which will help spread awareness of the company. However, this is not always effective.
Less than 1% of operations professionals display their professional certifications on LinkedIn.
These are some of the preliminary conclusions we came to during this project. What do you think?
What can you tell from this data?
See the entire infographic here and share your comments with us!
---
Need Help Automating Your Sales Prospecting Process?
LeadFuze gives you all the data you need to find ideal leads, including full contact information.
Go through a variety of filters to zero in on the leads you want to reach. This is crazy specific, but you could find all the people that match the following: 
A company in the Financial Services or Banking industry
Who have more than 10 employees
That spend money on Adwords
Who use Hubspot
Who currently have job openings for marketing help
With the role of HR Manager
That has only been in this role for less than 1 year
Just to give you an idea. 😀
Editors Note:
Want to help contribute to future articles? Have data-backed and tactical advice to share? I'd love to hear from you!
We have over 60,000 monthly readers that would love to see it! Contact us and let's discuss your ideas!