The 58 Greatest Sales Chrome Extensions for Entrepreneurial Professionals
If you are a sales professional using hubspot app Chrome, read on to find out how it can help your business.
A majority of people use Chrome to access the internet, and there are more than 3.8 billion total users.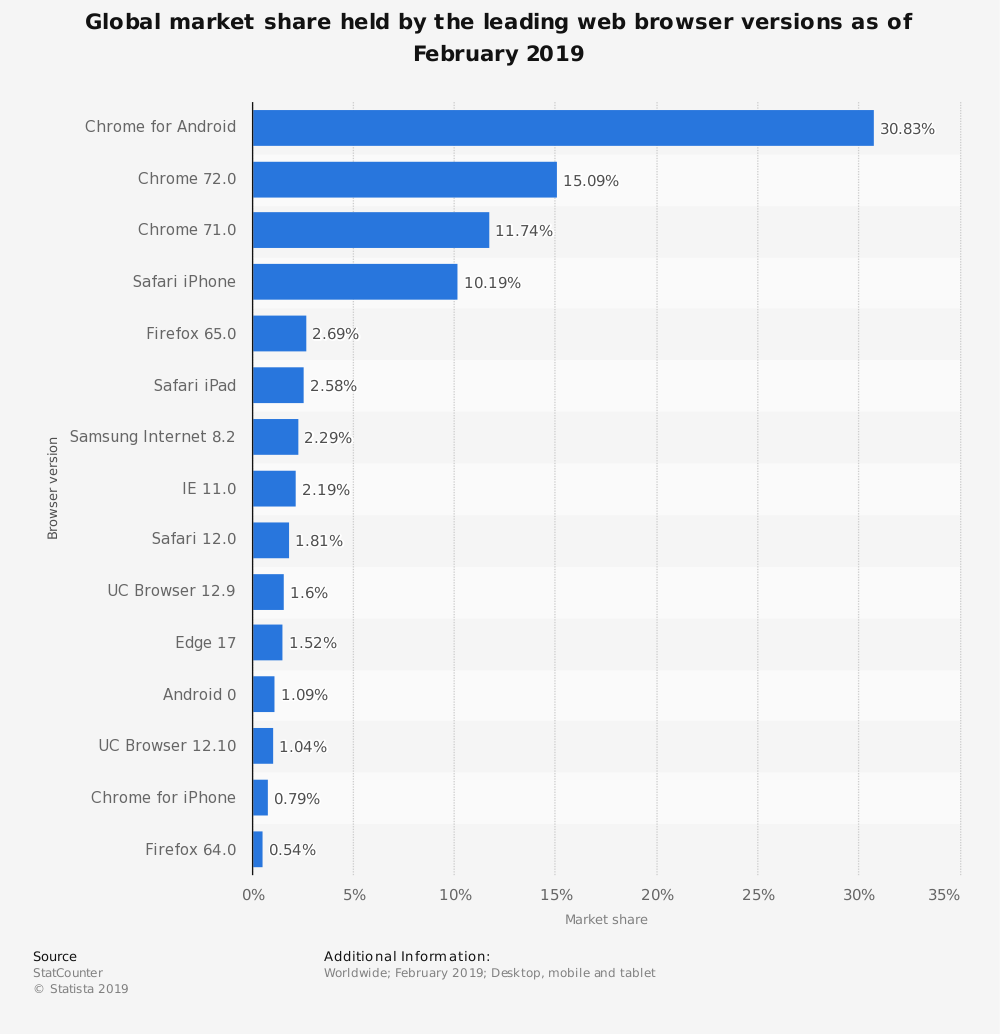 Its a competitive market out there, and chances are your competitors use Chrome too. Thats why we put together this list of best sales Chrome extensions to help you get ahead.
It is not enough for sales professionals to just use the companys web browser. They should also be using CRMs and big data software.
A salesperson should never stop testing their tools and techniques, but they shouldnt forget to use the best versions of these browser favorites.
---
Need Help Automating Your Sales Prospecting Process?
LeadFuze gives you all the data you need to find ideal leads, including full contact information.
Go through a variety of filters to zero in on the leads you want to reach. This is crazy specific, but you could find all the people that match the following: 
A company in the Financial Services or Banking industry
Who have more than 10 employees
That spend money on Adwords
Who use Hubspot
Who currently have job openings for marketing help
With the role of HR Manager
That has only been in this role for less than 1 year
Just to give you an idea. 😀
---
How to Boost the Performance of Your Chrome Browser
The new feature in Chrome called Extensions is going to change the way we surf online. Mentioned in this article are the list of chrome extensions.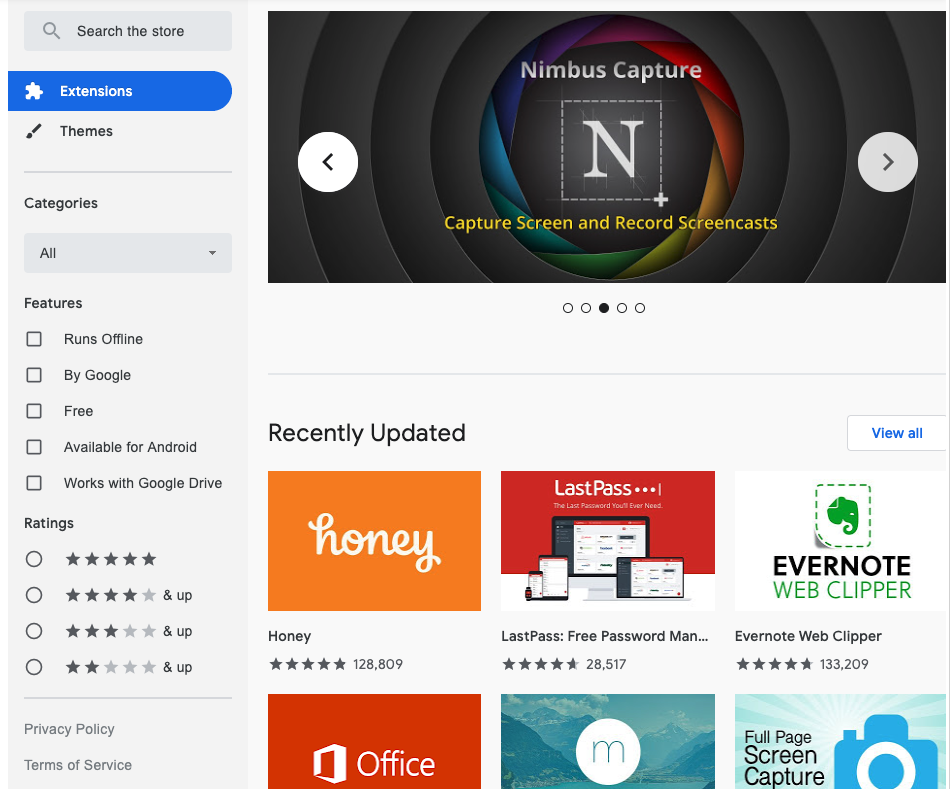 It already comes with a bunch of useful features and sales Chrome extensions, but there are still plenty more that can be added to make it even better. You could use an extension for things like changing the font or making words bigger on your screen.
There are a number of sales Chrome extensions that can help you be more productive and improve your sales performance.
Some sales Chrome extensions can help you generate more leads, others will save time for your team and some are better at engaging customers.
The article mentions the benefits of apps for salespeople, such as Salesforce and LinkedIn.
The Chrome Web Store has a variety of apps to choose from. You can search for an app or just browse our list below.
Below are some of the best sales Chrome extensions and add-ins that sales professionals should consider:
I know that it is important to have people working together on projects. I also understand the need for some organization when managing these different tasks.
CRM Sync
Email Management
Messaging/Creativity
Productivity/Time Management
Prospecting
Research/Analytics
Social Selling
Healthier lunch options are not always the most appealing, but they can be made into a delicious meal if you know how to prepare them.
Collaboration/Project Management
Trello is a popular project management and collaboration tool. This concentrate chrome extension will let you access your Trello boards while surfing the web, as well as create new cards.
Basecamp Notifier is a browser extension that will let you know about any changes in Basecamp projects. This means getting notifications on your desktop, and also knowing who has been assigned to tasks or activities.
Point is a web search extension that allows you to share links and information with your colleagues. It also helps customers because it lets them highlight important text on the page, which can be useful for people who are visually impaired.
What to Look for:
A project's outcome should be linked to how you carry out your own projects.
It should be a tool that promotes clear communication and efficient workflow.
CRM Sync
Cirrus Insight is a great add-in for salespeople that integrates with Salesforce. It allows you to sync your email and calendar in order to schedule appointments more efficiently.
HubSpot Sales is a software that connects Gmail, Outlook and other tools in your stack to help you engage clients more efficiently. It also helps track email correspondence with prospects as well as access information about them. It provides Google Chrome social profile view notification.
Salesforce Navigator is a new level of efficiency that allows you to navigate directly from your browser.
What to Look for:
I know that if my product is not compatible with the other apps I use, it will be unusable.
In order to motivate people, a company needs an intelligent and intuitive system.
In the future, I will try to hire employees who are motivated by more than just a paycheck.
If you are looking for some more resources on the topic of business phone systems, I recommend reading this article.
Email Management
Boomerang for Gmail is a great extension that can help you track responses, schedule messages and even lock your inbox to avoid email interruptions. You can also use its native AI to help write better emails.
The FullContact extension for Gmail and Inbox can be used to get all of the information you need about your contacts. It will give you access to their position, location, social links as well as photos from Twitter or Facebook.
Outreach helps you find and connect with prospects right from Gmail. It also integrates into Salesforce so that your outreach process is streamlined, which means that you can send email templates to the prospect before even having a conversation.
Hiver is a new app that helps salespeople manage their inboxes by automatically assigning leads, tracking lead status in real-time and collaborating internally. It can even track emails to other members of the team without sending more messages.
LinkedIn Email Finder is a program that can search for emails of people on LinkedIn and then send an email to them, saving you time.
Another web chrome extension email page is Mail Control. It is a free Chrome extension that notifies you when new messages arrive. It displays the number of unread emails and even shows previews of mail contents.
This extension for Gmail will track your emails, schedule them in advance and provide other useful features like analytics of messages sent to see what is working best.
The ToutApp allows you to sync your Gmail and Outlook accounts with Salesforce. This way, you can manage all of your prospects from the convenience of one app.
WiseStamp is a service that automatically updates your email signature with all of the most up-to-date information about you. This includes your company logo, social media accounts and latest poststweets.
What to Look for:
When I set up my company, it was easy to find the necessary software and get everything running. It is also straightforward to use.
Working with SalesLoft should save you time and effort so that you can focus on what really matters.
You will be able to see how many people you contacted and what percentage of them responded back.
Messaging Creativity
One of the best chrome extensions is the BombBomb. BombBomb is a company that allows you to send video emails as well as track their results. These videos allow for better engagement and make it easier to build trust with prospects.
The Full-Page Screen Capture extension makes it easy to take a screenshot of an entire web page without leaving your browser.
Giphy is a chrome artist management. When you use animated gifs to emphasize a point or provide comic relief, the stakes go even higher and your impact gets stronger. You can connect with customers more effectively by using carefully selected images.
Grammarly is a free app that reviews and polishes your documents, blog posts, tweets or instant messages. It checks for spelling mistakes and grammatical errors to ensure you're sending the perfect message every time.
Loom. Motion is the medium for millennials, but with video being so easily accessible and cheaper than ever before it's easy to see why they are using videos more often in marketing strategies. A lot of companies use Loom because their motion can be used as a lead generation tool or an email communication strategy.
Pablo is a quick and easy way to design images for social media. With Pablo, you can create your own designs with fonts, typography options, formatting choices, and more than 500 million different pictures available.
This browser extension will let you find and replace any grammatical, typographical, or other textual errors that are present in your work. You can use it to fix these issues quickly.
Vidyard is a tool that can be used to record, share and track videos. It's easy to use; it only takes one click of the button in Gmail for webcam or screen recording.
What to Look for:
You should be able to set it up without any problems.
Your messaging should not just be about how good you are, but also the value that your company offers.
A good story should have a good message for your audience.
Productivity/Time Management
With the popularity of social media, ads have become a common nuisance. AdBlock is an extension that blocks these distractions from your computer.
This extension for Google Apps is a godsend if you have the Chrome toolbar. It makes it easy to access any service from your company's Google universe, no matter what time of day.
A Chrome extension that makes it easy to add any web page you're on to your Asana task list. This is a great way for readers of articles, bloggers and social media users alike who want more than just their Facebook feed.
If you use more than one cloud-based repository for your documents, then it can be really difficult to keep track of them all. Fortunately there is an extension that enables you to synchronize and manage everything stored on Salesforce, SharePoint, Basecamp, DropboxBox, OneDrive from just a single location: Google Drive.
Evernote Web Clipper is a browser extension that allows you to save articles or sections of them for reference, as well as make and edit screenshots.
Google Calendar is one of the useful Google Chrome apps that is a handy tool that provides easy access to your calendar. You can add events from other websites and see upcoming appointments without leaving the page.
One of the cool Chrome extensions is the LastPass which is a password management app that stores all of your passwords in one secure location. With this, you only need to remember the single master password for LastPass and it will unlock every account with just one click.
Momentum is a Chrome extension that replaces the default new tab with an interactive dashboard of tasks, weather information and inspirational quotes.
Noisli is a website that helps people focus on the task at hand by blocking out all distractions and creating an environment where you can relax.
OneTab is a browser extension that solves the problem of having to open up twenty tabs at once. With OneTab, you can close all those tabs and save them in one master tab where they are organized for easy access whenever you need it.
With each new tab, Prioritab will tell you what your priorities are so that its not too easy to get distracted by the little things. With a quick click of a button on this extension for Chrome or Firefox, all tabs except one is closed and you can prioritize accordingly.
PushBullet is a service that allows you to sync your devices and always stay in touch with work, friends, and everything else. You can send messages from Pushbullet on your computer as well.
The Chrome extension Strict Workflow is based on the popular Pomodoro technique. This program forces you to focus on your tasks and only allow yourself 25 minutes of work followed by a 5-minute break.
Todoist is a productivity tool that has been used by millions of people around the world. This extension allows you to keep track of tasks, collaborate with your team better and set important reminders. You can view, add and organize these tasks straight from your browser.
Wunderlist New Tab. You can create a lighter version of Wunderlist every time you open up a new tab in your browser with this add-in, which also lets you update existing or add new to-dos and task lists.
What to Look for:
When I first started hiring salespeople, I just assumed that pay and commission would be enough. However, it turns out the simple fact of having a paycheck is not what motivates people.
I need to work in a way that's good for you.
It shouldnt be too time-consuming to set up, because you are busy with other tasks.
Prospecting
A single click with this free tool from AeroLeads.com will automatically add prospects to your account and you can transfer them into HubSpot, MailChimp or Salesforce.
This extension lets you access company and personal information about your contacts without leaving the Gmail interface. With this data, you can have more effective conversations with people who are new to your business.
Crystal is an extension that gathers public information on prospects and then builds a personality profile based off of this. With the help of Crystal, you can easily find out what they like to do in their free time or how many languages they speak so that when speaking with them you are able to use different words than "just sales."
The Pipetop Prospector extension is a new way to find prospects on LinkedIn. It allows you to generate leads and then track their contact information.
SalesWings. You can monitor your prospects behavior and assess their likelihood of opting in to a lead nurturing program by tracking the time they visit your website, what kind of content is on it, and how likely you think they are to convert.
Slintel is a company that provides information about your prospects. It includes the email address and phone number of those you are contacting, as well as detailed statistics on what they do for work. The best part is their calculation of intent scores which differentiates from other tools.
Unomy is a Chrome extension that lets you go beyond browsing for leads. It enables sales professionals to gather the contact information of people who are on websites they're visiting, like competitors' pages or news articles about their industry.
Another great way to get more sales leads is by using lead generation techniques. You can use various strategies, such as networking events and customer surveys.
What to Look for:
Tools need to be integrated with the ones you already use.
It's not enough to just get a lot of leads. The quality matters too.
Research/Analytics
Want to know how popular a website is? Download this Alexa extension for your browser, and you can find out with just one click.
Datanyze Insider is a research tool that can be used to help salespeople find information about prospects, nurture their accounts and collect critical company data. Datanyze Insider integrates with most CRM software.
MozBar is a browser extension that can be installed in your web browsers. This extension will provide you with instant metrics the moment you get to search results page, which are critical for enhancing marketing and sales campaigns.
The Data Scraper extension, which is created by the company Data Miner, can help you to quickly extract data from websites and save it in Microsoft Excel or Google spreadsheets. It works with HTML tables on a website; CRM client information; email addresses found on social media sites like Facebook and Twitter; pricing info for e-commerce businesses that are online shoppers use to buy goodsservices they need every day (such as books); sentiment profiles based off of social activities such as likesshares across various platforms.;
Woorank is a company that provides in-depth SEO reports for any website with just one click. This allows you to get visitor traffic, adword profile information, keyword attributes and social media imprint.
What to Look for:
The information that the tool provides needs to be accurate and on-point.
The data is easy to find and use.
The app should be compatible with all of your other apps.
Social Selling
Shortening URLs and posting them on social media is a pain, especially when you're still using long URL forms. Bitly allows users to shorten the link into something more manageable that can be shared easier. The extension also lets people measure their audience response.
Buffer is a social media extension that lets you share updates from anywhere on the web. It also enables tracking and analysis of your messaging efforts.
Riffle.tv, a video extension for both streamers and their viewers, lets brands to have meaningful interactions with audiences by providing Q&A, rewards programs or gamification features.
When you're out of ideas for hashtags, this extension will provide suggestions with a single click. Ritetag is available on any site and it's easy to use.
What to Look for:
It should be able to recommend the best solution based on its AI or data.
You can save time by going to a site that gives you one-click options.
Fast Breaks, Brain Food, and Fun
This extension displays stunning, thought-provoking, or refreshing artwork every time you create a new tab on Chrome. It is available for free and easy to install from the Google Arts & Culture website.
Instapaper is a chrome extension that lets you save pages for offline viewing. After hours of work, Instapaper allows users to revisit their favorite webpages and enjoy them at leisure. To use the app, simply log in or sign up through your browser; once completed it will redirect back to the original page with no login required.
A new tab for Pocket. This extension creates a browser window with your content from the app every time you click its icon on the toolbar. Its unofficial, but it gives you an opportunity to catch up through reading.
Save to Pocket is a Chrome extension that saves articles and other content for later. It's by the most popular online reading list service, so it works everywhere.
What to Look for:
The app should be used in short bursts of time, so it is not a waste of your energy or something that will distract you for hours on end.
It can help to add a bit of joy into your life.
Extend the capabilities of your browser to maximize your performance.
In the competitive world of sales, mediocrity is not an option. To be successful you must always keep your skills sharp and strong relationships with customers by upgrading tools regularly.
Chrome is the most popular web browser among sales professionals. It has a variety of tools that are useful for conducting research and making calls.

Source
But the default setup is not enough. Extensions for Chrome allow you to expand its features so that it can become faster and more effective at lead generation, social selling, email outreach, analyticsand all of those other areas where top performers are expected to excel.
The list I provided is not exhaustive and there are many other Chrome extensions that will help you deliver high performance. However, these tools can be a great starting point for your research.
With a busy schedule, it's easy to feel like you're constantly struggling. It may seem as though there is never enough time in the day for everything that needs to be done and often we find ourselves procrastinating or making excuses about why things can't get done. Add a google extension now to work smoothly and effeciently.
---
Need Help Automating Your Sales Prospecting Process?
LeadFuze gives you all the data you need to find ideal leads, including full contact information.
Go through a variety of filters to zero in on the leads you want to reach. This is crazy specific, but you could find all the people that match the following: 
A company in the Financial Services or Banking industry
Who have more than 10 employees
That spend money on Adwords
Who use Hubspot
Who currently have job openings for marketing help
With the role of HR Manager
That has only been in this role for less than 1 year
Just to give you an idea. 😀
Editors Note:
Want to help contribute to future articles? Have data-backed and tactical advice to share? I'd love to hear from you!
We have over 60,000 monthly readers that would love to see it! Contact us and let's discuss your ideas!