Sales Development Representative (SDR): Definition and What They Do
Josh Slone posted this in the Sales Terminology Category
Reading Time: 6 minutes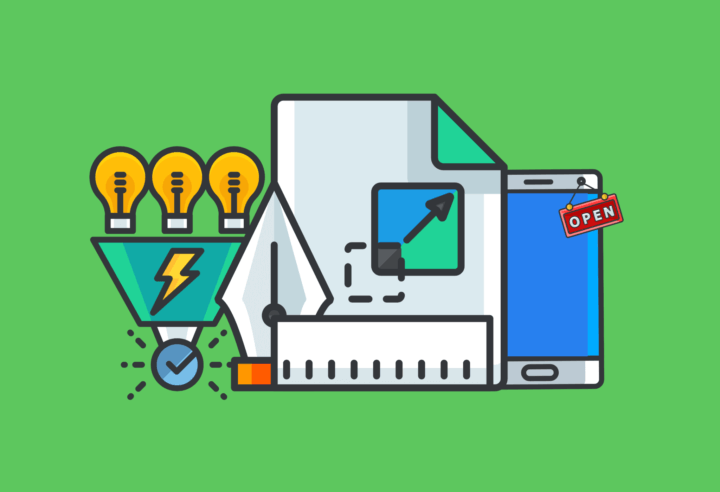 Sales Development Representative (SDR): Definition and What They Do
Just
hiring a "salesperson"
won't work. You need to fully understand what a Sales Development Representative is and what their responsibilities should be. You need to have a
sales strategy
that draws potential buyers in, and another strategy that goes out and finds clients from scratch. To do this, there are two primary roles that should be a part of the sales team. These roles are the Sales Development Representative (SDR) and the Business Development Representative (
BDR
). This post aims to give you a detailed look at the Sales Development Representative role.     Loose terms and poorly defined roles and sales terms will, at best, cost you money. Over the long haul, an unclear sales process will give the competition an opportunity to surpass you in their ability to woo leads effectively; potentially causing significant harm to the health of your company. A Sales Development Representative is often used interchangeably with another sales role called a Business Development Representative (
BDR
). While this is common, it's not accurate—yet another thing we hope to clarify with our
sales definition post series
. By the end of our time here you should have:
A detailed definition of an Sales Development Representative
A comprehensive view of the role
A good idea of characteristics quality SDRs share
What is a Sales Development Representative (SDR)?
Sales Development Representative (SDR):
A type of inside sales rep who focuses more on inbound lead qualification, moving leads into and through the sales funnel, and setting up sales qualified appointments.
You've probably seen a "How It's Made", right? A product is being made in bulk, mainly through some type of automation, but there are always real people checking the quality of what's moving by on the conveyor belt. Someone has to be there to make sure things are running right, pick out the defectives, and push the quality stuff to the next stage of the process. This is a decent illustration for an SDR. Basically, they work the line. By focusing more on
lead qualification
, they play a crucial (and often missing) role in the sales and marketing of an organization.
Leads are pouring into the top of your funnel via advertising, outreach efforts, or inbound marketing.
Click To Tweet
A lot of the process can be automated (like most of the products on How It's Made)—but sales is about having a conversation with the right people. SDRs often times start that conversation with leads by reaching out and taking them through the early stages of the pipeline, either getting them ready to talk with a closer or finding out
they're a suspect
with no intention of buying at all. SDRs are usually compensated and rated based on the number of sales qualified appointments (SQAs) they garner for the company. That compensation isn't typically going to be as high as a BDR, due to the different nature of the role. (
Handling inbound sales requests is much easier than generating your own.
) Now that we have a basic look at the term, let's deep dive into the role and the benefits that an SDR can have in a healthy sales machine.
What Do Sales Development Representatives Do (Exactly)?
While the example we used of a conveyor belt may have given you an idea of the responsibilities entrusted to an SDR, it's quite a bit more than that. Sure, anyone who works on a conveyor belt has to be skilled to notice defects of product whizzing by quickly. But they don't have to worry about the products avoiding contact, constructing barriers to keep them from being spotted, and (hopefully) will never have a manufactured good telling them that it doesn't want to be sold. SDRs face these problems and more in an effort to figure out whether or not a given or found lead is a fit for the things they are selling. There are three primary channels any SDR worth their salt will use to stay on top of the minds of the leads they're working on.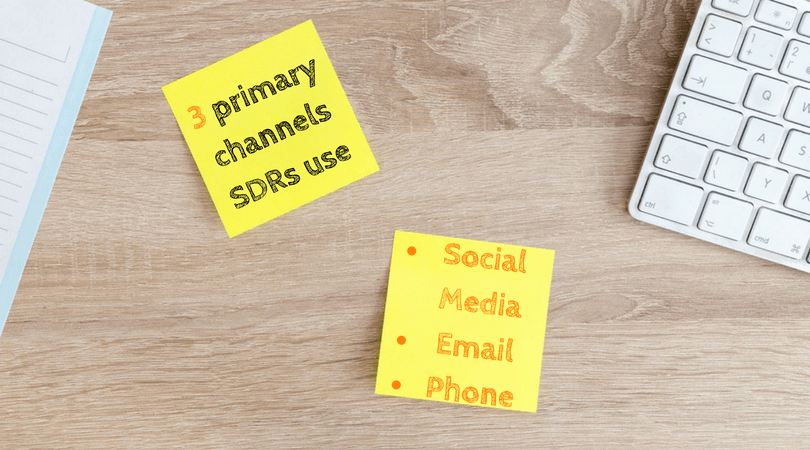 Let's go over each.
Social Media
Using networks like Twitter, LinkedIn, and (to a lesser extent) Facebook are vital in the B2B climate today— especially when it comes to the tech and software space. Sales Development Representative's use this tool as a means to convey knowledge, set themselves up as experts in the solution offered, and to show themselves to be relative experts in the field or industry of your leads. For instance, if you sell inventory software for small chain restaurants, a good SDR will share valuable resources (both that belong to your company and elsewhere) to that end. Examples of content would be:
A white paper on reducing shrink in individual restaurants
Industry news of big chains
Conference highlights from events in the industry
Resources of big names that restaurant owners may follow
Upcoming webinars (of your company) that are of interest
The key is to provide extreme value, not regurgitate lame information.
Every post should be considered a pitch that is constructed to garner engagement.
Click To Tweet
Bonus Resource:
CoSchedule wrote a monster blog post called
30 Social Media Engagement Tactics to Boost Shares and Conversions
. It's incredible. The awesome thing about this type of outreach and
lead nurturing
is the automation factor. Using a tool like
Buffer
or
MeetEdgar
, you can literally build a library of posts and circulate them regularly.
Bonus Tip:
Be sure reps include a bit about themselves, too. Don't get uber personal, but showing off personality humanizes the process. They'll likely relate better when SDRs are reaching out on an individual basis. Another way SDRs use social media is to dig up information that could help qualify leads. Through the use of tools and social profiles, reps can find contact information and scope out to see several things about individuals who are part of a target brand. Social media, LinkedIn mostly, is great for reaching out and introducing yourself. Finding leads through research, or using a software product, will usually lead you to a prospect's profile. Adding them to your network and starting the conversation is a popular and effective method of introduction. But that's a post all to itself.
Email Outreach
Sending cold and warm-ish emails is a primary function of the SDR role. Email and phone communication should work hand-in-hand to qualify a lead. Your reps should be well-versed in sending emails that get responses. Writing emails for both outreach and the funnel sequence will be a regular part of the job description. Copywriting should be a skill that is learned and constantly improved upon. The responses to emails help find decision makers, educate potential buyers, and warm up prospects. Here are a few pointers to keep in mind for your Sales Development Representatives.
The headline should be punchy and enticing, but the body of the email should read like, well, an email. If your reps start sending long-form sales copy via the electronic mail, it's probably spam—even if it's good. Focus your reps, not on sounding personal, but being personal. If you're reaching out to 50-100 leads a day, it's possible to be more intimate with each lead. Larger mass emails may be more difficult, but more personalization typically leads to a greater response rate.
Don't just target the decision maker. Talking with the direct and indirect influencers help good SDRs work their way into meetings and discussions among buying teams more often. If more than one person has regular communication with an SDR, they are likely to become a prime prospect.
With reps writing both personal emails and filling up the pipeline with sequence content, there is a lot that can go wrong. People who are customers could keep getting sales emails, resources could be sent twice, etc. Detail-oriented reps should use a CRM like a skilled craftsman.
Phone Outreach
The phone is often the most telling part of an SDR's job. The primary responsibility for this sales role is to qualify leads. That job entails finding and filling in data of target accounts, nurturing inbound leads, and identifying both
suspects and prospects
. Doing this as quickly as possible for each lead is crucial to the conversions of your company. One of the quickest ways to qualify a lead is to have a genuine conversation with decision makers about their current solution and needs. If you can get the right someone on the phone and ask the right questions, you'll quickly be able to send them to close or bid them adieu. This is why sales development reps are tracked and compensated by the sales qualified appointments (SQAs) they are able to set up.
Note:
If you have a detailed marketing funnel and lead scoring system, SDRs should be a liaison between the marketing and closers. The step in-between departments is often called a Sales Accepted Lead (SAL). SDRs should be able to identify the readiness of SALs extremely quickly and ship them to an SQA (now say this sentence ten time fast).
Bonus Resource:
For an idea of what an ideal day looks like for a Sales Development Representative, take a look at
this post from SalesHacker
. It's a pretty good reference point.
Summary
SDRs don't close. They research, communicate, and qualify.
Click To Tweet
Companies, like SalesForce, have used this role to explode growth. Adding this step in
the sales process
ensures that good leads get to the pitch and bad leads get removed from the pipeline. It's also the best way to turn lukewarm leads hot. In order to get the full effect, it's important to understand the role and the right people for the job. After reading this post, could your organization use SDRs to increase revenue?