2022 LinkedIn Sales Navigator Best Practices: How to Get the Most Out of It
In less than two decades, LinkedIn has completely revolutionized the way we sell.
Social media has created new channels for sales reps to connect with prospective customers and build relationships. This is called social selling, which can be more effective than traditional methods.
LinkedIn data shows that salespeople who use social media in their prospecting are 51% more likely to achieve their quota and they outsell non-social sellers by 78%. Click To Tweet
Social selling is quickly becoming a favorite way for reps to make contact with potential clients, and LinkedIn is the preferred platform.
LinkedIn is a great social platform for connecting with people, but it can be abused by those who use the network as an easy way to spam others. If you're considering using LinkedIn as your main marketing tool, see this article and decide if that's what will work best for you.
LinkedIn Sales Navigator can be a great way to get in touch with your network and manage it more efficiently. To help you decide if this is the right tool for you, weve created a guide that will walk through all of its features and allow you to read what other people have said about their experience.
---
Need Help Automating Your Sales Prospecting Process?
LeadFuze gives you all the data you need to find ideal leads, including full contact information.
Go through a variety of filters to zero in on the leads you want to reach. This is crazy specific, but you could find all the people that match the following: 
A company in the Financial Services or Banking industry
Who have more than 10 employees
That spend money on Adwords
Who use Hubspot
Who currently have job openings for marketing help
With the role of HR Manager
That has only been in this role for less than 1 year
Just to give you an idea. 😀
---
LinkedIn Sales Navigator Definition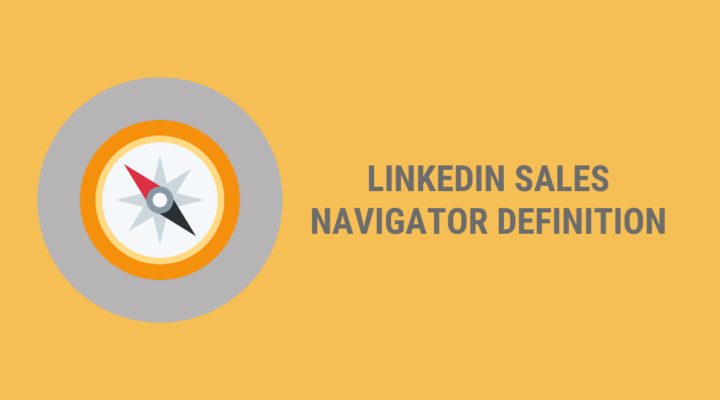 What is linkedin navigator? LinkedIn Sales Navigator is a tool that helps salespeople use LinkedIn to connect with prospects and grow their network.
LinkedIn Sales Navigator helps salespeople find the right contacts and companies to work with, saving them time from having to hunt down contact information. It also sends automated alerts so that they will never miss an opportunity for a warm lead or interested consumer.
LinkedIn Sales Navigator is a powerful tool for social selling. It allows you to connect with people who are not necessarily in your network, and it helps establish connections that close deals.
How to get linkedin sales navigator free? LinkedIn offers a one-month free trial for Sales Navigator so you can get to know the tool before spending your own money on it.
How much is the cost of LinkedIn Sales Navigator?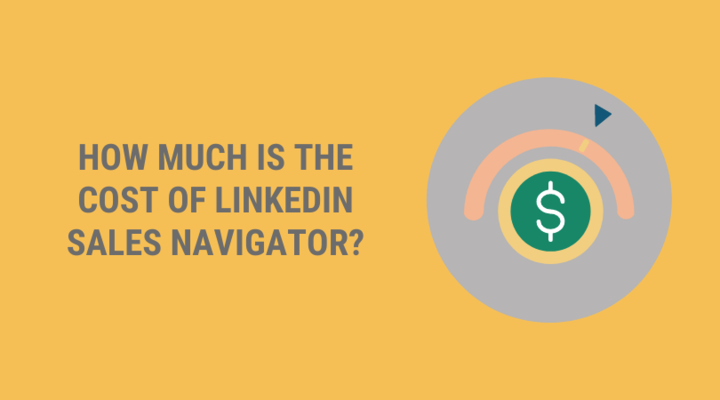 There are three different subscription options to choose from when using LinkedIn Sales Navigator. All of these subscriptions can be paid monthly or annually, and if you change your mind about the program at any time, it is easy to cancel sales navigator.
What is the cost of linkedin sales navigator? Here is a breakdown of the features included with each subscription and how much they cost:
Professional Plan
The Professional Plan is a monthly or annual subscription that provides the opportunity to create and send more emails, connect with prospects in new ways, and close deals faster. It costs $64.99 per month$779 for an entire year.
One of the features in our Professional Plan is:
20 InMail messages per month
1,500 saved leads
See whos viewed your profile
LinkedIn's new features allow for extended network access
Advanced search options for leads and companies
Hiring the right people is not just about pay. It's also important to find employees who are a good fit for your company and have been recommended by those you trust.
I have also found that by creating a custom list and setting preferences, I can more easily find people who are interested in my product or service.
Lead and account alerts
Outlook Web integration
Notes and tags
The Sales Navigator Learning Center
LinkedIn is the social media site for professionals. It has a section on how to find work, or you can pay $20 per month for LinkedIn Premium Career.
Sales Navigator mobile app
Team Plan
The Team Plan is for sales navigator team who want to take advantage of the power they have in their networks. They pay $103 per month or a one-time payment of $1,240.
In the Team Plan, all features from Professional are included as well as:
Unlimited Smart Links
The result is an increase of 10 InMail messages per month, or 30 total.
5,000 total leads saved
We have a new system that's been implemented to make introductions between members of the team.
As a company, I have always used organic marketing alerts and CRM integrations to stay on top of my customers. It's how you grow your business.
Sharing Custom Lists
One of the key functions in any licensing system is to manage licenses and track usage. This includes basic reporting on license activations, what applications are using which licenses, etc.
I also offer volume discounts and multi-year deals to customers. This is a good way for them to save money on the products they buy.
Invoicing
A dedicated account manager
Enterprise Plan
For those who are part of a large sales organization, the Enterprise Plan may be right for you. This plan is not listed on LinkedIn's Sales Navigator page and will require contacting them to inquire about sales navigator pricing.
The Enterprise Plan includes all the features of the Team plan as well as:
10 more InMail messages per month (30 total)
The company has seen an increase of 5,000 leads saved (10,000 total)
I highly recommend the TeamLink Extend program because it is a great way to get introduced to companies and employees through connections.
The CRM system can automatically send out contact requests, but it needs to be set up first.
Sponsored Marketing Alerts
Single sign-on integrations
License management for enterprise-grade companies
Businesses are now able to utilize analytics in order to better understand how customers use their products.
LinkedIn Elevate Alerts
As of right now, some features that are offered in the Sales Navigator plan require customers to have access to additional tools and software. For more information on what these new benefits entail visit LinkedIn's pricing page.
Difference Betweeen LinkedIn Premium and Sales Navigator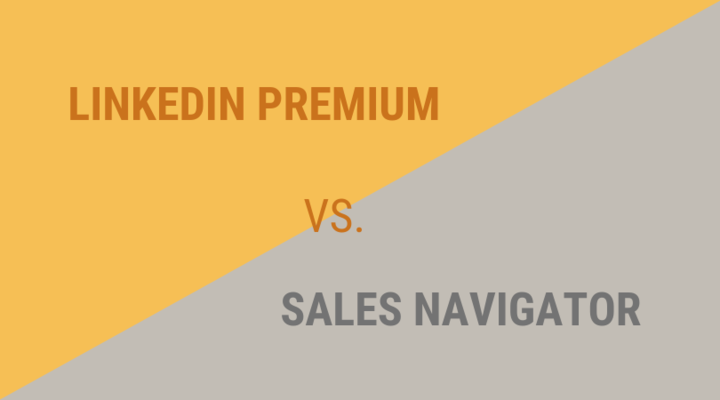 LinkedIn has a number of paid versions, but Sales Navigator is different from LinkedIn Premium. Both options are for professionals in the sales industry and have their own target market.
LinkedIn Premium is the paid version of LinkedIn that includes a subscription to learning and other tools for job seekers. It's used primarily by recruiters, HR departments, and those looking for jobs.
LinkedIn Sales Navigator is a great tool for salespeople who want to connect with prospective customers. With this service, you can reach out directly and send InMail messages without having any connections.
There are pros and cons to both platforms, so it is important that you take the time before purchasing one of them. Compare each platform against your company needs as well.
The LinkedIn profile is a great way to stand out from the crowd and be more visible online. These seven tips will help you create an effective strategy for your account.
LinkedIn Sales Insights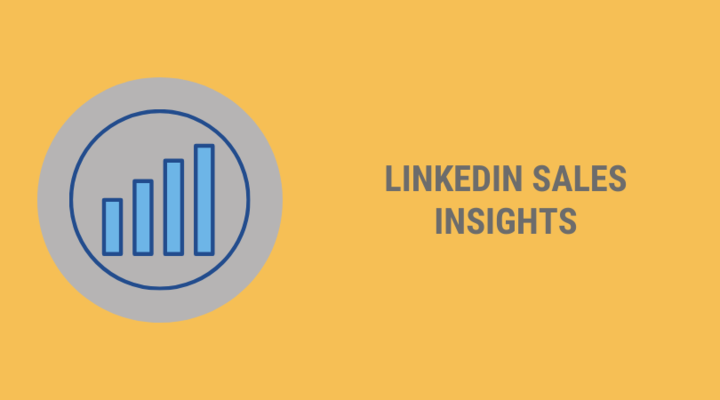 LinkedIn has launched a new tool that will help sales operations managers and leaders make smarter decisions. The Sales Insights feature is designed to work alongside the company's "Sales Navigator" service, which provides access to millions of data points on customers and prospects. These insights can be used by revenue organizations in order for them to develop more informed go-to-market strategies.
LinkedIn Sales Insights is a tool that helps sales organizations by:
LinkedIn Sales Insights will allow the salesperson to use their CRM and other marketing technology in order to sell more products
Custom reports are useful for managers who want to know how their business is doing. You can use custom reports to track metrics that will be helpful in the future.
Find out how target users and buyers are performing by looking at their growth metrics.
LinkedIn Sales Insights helps a company to forecast revenue and set sales targets more accurately by giving an insight into how well certain accounts are doing. It also gives access to unique user data that can help managers give the best customer service.
How to Utilize LinkedIn Sales Navigator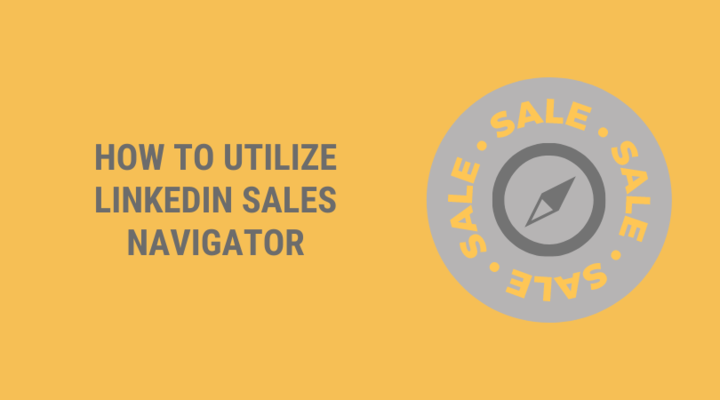 LinkedIn Sales Navigator is one of the most powerful sales intelligence tools on the market today because it has a wide range of data and information. At first, this can be overwhelming for new users.
How to use sales navigator effectively? LinkedIn Sales Navigator is a sales tool that can be used to find potential customers and connect with them. This article will outline the best practices for using this app.
How to define your audience in LinkedIn Sales Navigator account
To start, go to your account and set up preferences for lead generation. You can customize criteria in Sales Navigator.
Next, scroll down to the Sales Preferences section and fill in your preferences. The more information you provide here about who you are looking for, the better leads will be provided.
Once youve identified your target audience, the next step is to start using social selling LinkedIn Sales Navigator. This platform has a variety of tools and features that will help with accelerating sales pipeline growth. However, none of this matters if you don't have the right people in mind.
To avoid missing key account alerts, download the Sales Navigator App.
How to Utilize Advanced Search filters in LinkedIn Sales Navigator
The Advanced Search feature is a key selling point for Sales Navigator. With over 20 filters, sales reps can find the exact people and businesses they need to talk with.
Sales Navigator is a tool that allows for searching through leads and contacts, as well as viewing reports. It has many different filters to help you narrow down your search.
Keywords: this filter helps you search for keywords that are relevant to your prospects company, job function and more.
This filter helps find prospects in a specific geographic location.
One way to find the right person is by job title. This filter makes it easier for you, narrowing down your search and giving you a better chance of reaching decision-makers.
A company's size can be filtered by small, midsize or enterprise.
Exclusions are a filter that can be used to remove leads from your database based on criteria you know will not make them good prospects for your product.
If you want to get the most out of Advanced Search, then try Boolean searches. A Boolean search is a type of query that allows you to combine keywords with modifiers such as AND, NOT and OR in order to generate more accurate results. You can use these queries if you want your searches for accounts only show those who fit your specific criteria.
How to Use Lists in LinkedIn Sales Navigator
Custom Lead Lists in Sales Navigator allow you to keep track of all your sales outreach, so it is easy for the entire team to stay on top of what's going on. You can use Custom lists and LinkedIn automation features like contact scraping, exporting leads or finding verified email ids.
This is how to work with Custom Lists, including common features and tricks:
The Sales Navigator list view provides a robust snapshot of your contacts. You can sort by any column to narrow down the search for what you need, and quickly jump from one contact to another using advanced filters.
Login to your Sales Navigator account
Click on the Lists option in the navigation bar
From the dropdown menu that appears, select the List youd like to view:My network: Includes all your 1st-degree connections.Lead Lists: Includes all saved individuals.Account Lists: Includes all saved companies
My network includes all my connections. I can contact them on Facebook, Twitter or email.
Lead Lists: all individuals that have been saved in the system.
Account Lists: All companies saved for future contact.
This is where you can refine your search by selecting My Network from the dropdown menu and using additional filters.
The process of creating a new list in Sales Navigator is very simple. First, click on the List tab from within your main navigation bar and then select "Create New."
To get started with Sales Navigator, go to the homepage and click on Lists. From there you can select Lead List or Account List from a dropdown menu.
If you want to create a Lead or Account List, select the type of list and then choose Create.
You can create a lead in the box that appears and input your contact information.
Once the data is entered, click Create to finish.
Editing a custom list in Sales Navigator is easy.
From the Sales Navigator homepage, select Lead Lists or Account Lists and click 'Lists.'
Choose a List from the drop-down menu
To edit a List, click the pencil icon next to its name and type in your new list items.
There are a few ways to sort your custom list in Sales Navigator.
You can log into your Sales Navigator account
Click on the "Lists" button from the navigation bar.
Click on the List tab and select which type of list you would like to view: Account Lists or Lead Lists.
To sort the list, you must click on a column heading (i.e., name or account).
Click the column header to sort by company, industry or lead status.
I can delete a custom list in Sales Navigator by clicking on the "Lists" tab and then selecting which lists I want to edit or delete.
On the Sales Navigator homepage, click Lists and select Lead Lists or Account List from the dropdown that appears.
To create a new Lead List or Account list, click the icon from either the Lead Lists page or Account lists pages.
From the dropdown menu, select 'Delete'.
In the box that appears, select if youd like to:Delete the list and keep saved leads/accountsDelete the list and unsave leads/accounts
The list is saved.
Forgot to save my work.
If you want to remove the list, select Delete List.
Sharing a custom list in Sales Navigator
The Sales Navigator list tab has two options, Lead Lists and Account List. The dropdown lists the different types of lead or account lists that can be created.
On the Lead or Account Lists page, click Share to share your lists with other people.
You can also click on the Share button at the top right corner of Google Sheets to share a list in bulk.
When you are notified that a list is shared with you, the Notes field allows for more collaboration. You can choose to keep notes private or public.
You can only share lists with users on your dashboard. You also need to have a Team or Enterprise account in order for this feature to work.
Additional LinkedIn Sales Navigator training resources
Because there are so many features of LinkedIn Sales Navigator, we couldnt cover them all in this article. Luckily, the internet is full of resources to help you get the most out of it! Here are a few that I recommend:
LinkedIn has made it easy for Sales Navigator users to find the resources they need by creating a customer resource hub.
4 LinkedIn Sales Navigator Tips and Tricks: A post by a member of the sales navigator community for improving your personal brand in order to attract more clients and grow your network.
This guide from Outreach will help you to build your brand, establish a voice and connect with prospects on LinkedIn.
This eBook created by the LinkedIn team will help you become a power user and maximize your results on this social media site.
If you're an enterprise customer, there are hundreds of courses on LinkedIn Learning that will help train your team. You can find out how to use Sales Navigator or craft better InMail messages.
LinkedIn InMail is a great way to generate leads.
LinkedIn Sales Navigator Reviews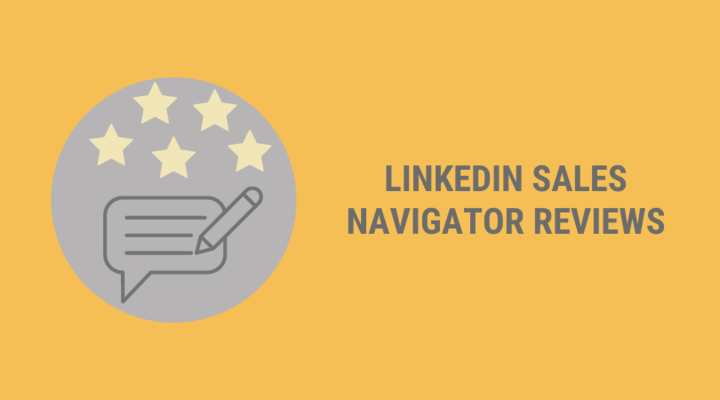 Based on LinkedIn sales navigator review 2019, LinkedIn Sales Navigator is a great way to keep track of leads and opportunities, but it comes with a hefty price tag. If youre not sure if your team should invest in the tool or are just on the fence about making that purchase decision, reading linkedin sales navigator reviews from people who have used LinkedIn Sales Navigator can help inform whether or not this investment will be worth it for your company.
To help you get the full picture, weve collected a handful of reviews highlighting some of the best features and biggest frustrations users have had using LinkedIn Sales Navigator. All these reviews are from G2 verified third-party sources that have been pulled together by me to give you an idea about what people think.
I want to say that some of the reviews may have been edited for spelling, grammar and clarity.
What users like
The training team at Salesforce was a huge help when I first started using the system. They helped me learn how to use it more efficiently and taught me ways that would maximize my chance of getting prospects on the phone.
One of the toughest things a salesperson has to do is research and create new leads, but SalesNav can help them get that done with less clicks and time. The tool will even make suggestions based on your search history.
This article goes over the benefits of LinkedIn Sales Navigator for teams and how it can be used to gain a competitive edge in sales.
There are many ways to find prospects that may not be available on their LinkedIn page. It is also great when you can see who at your company knows people in the prospects company, mutual groups or connections, and even how much they follow each other.
The platform also has a grouping function which I use to divide my prospects into different lists. It also comes with an in-built feed that displays all updates on saved leads, making it easier for me to see whos opening and reading emails.
Jessica from LinkedIn reviews Sales Navigator, a sales management software.
Sales Navigator allows you to build lists of potential prospects by searching for information about their company, size, position in the organization and other variables. You can also do keyword searches.
This app helps you find potential prospects by providing a list of people who match your criteria. It saves the search and adds new leads as they come in that fit this criteria, so it's like having an automated pipeline for prospecting.
LinkedIn has also been very helpful in training me on how to use their product. I received a 30 minute personal session with the support team and learned about all of its features.
Marc M. writes that LinkedIn Sales Navigator is the best CRM he has found for managing leads and following up with potential customers.
The Sales Navigator software has a good contact list and ability to track calls, but the platform doesnt work with other LinkedIn profiles. This means that when you talk to someone on one profile, it can get confusing if they also have another account.
I am not sure if the two will ever merge, but I hope they do. The information is often out of date and it can be a pain to go back and forth between the sites just to double-check on something. But as long as you have one place that has all your data correct then there's no need for more work.
Trevor D. from LinkedIn Sales Navigator says that a paycheck is not the only thing motivating salespeople. Click To Tweet
One of the advantages to InMails is that they are capped and you get a credit back for every prospect who accepts your message. This means it's in your best interest as a salesperson to make sure the person responding seems like an appropriate fit, because this way you can use those credits on other prospects.
One LinkedIn reviewer has found that the Sales Navigator tool is worth it, even if you're not in sales.
The article talks about the search and filtering process for Linkedin, which can be cumbersome. It also mentions that this tool is expensive because it takes a lot of time to get results. This could lead into other complications such as not having work email linked with LinkedIn profile or writing catchy subject lines.
LinkedIn has a powerful tool called Sales Navigator. It is very helpful for salespeople to use in their day-to-day work.
---
Need Help Automating Your Sales Prospecting Process?
LeadFuze gives you all the data you need to find ideal leads, including full contact information.
Go through a variety of filters to zero in on the leads you want to reach. This is crazy specific, but you could find all the people that match the following: 
A company in the Financial Services or Banking industry
Who have more than 10 employees
That spend money on Adwords
Who use Hubspot
Who currently have job openings for marketing help
With the role of HR Manager
That has only been in this role for less than 1 year
Just to give you an idea. 😀
Editors Note:
Want to help contribute to future articles? Have data-backed and tactical advice to share? I'd love to hear from you!
We have over 60,000 monthly readers that would love to see it! Contact us and let's discuss your ideas!