Best Communities for Women in Sales & Revenue
Gender inequality has been a problem in STEM for some time, but it is also present in the sales industry.
According to a recent survey, only about half of the members on teams polled were women.
There are many reasons why this problem is happening, but it's not just women who suffer. The companies and sales teams that don't have diverse employees miss out on the benefits of diversity.
The McKinsey & Company Report found that
"Companies in the top quartile for gender diversity are more likely to outperform their industry peers when it comes to long-term value creation."
There are some great programs out there that help diversify the job market.
We were able to put together this list of the top programs for women in revenue positions, with help from our community and a huge thank you to Lori Richardson. It's great that these groups are supporting one another.
---
Need Help Automating Your Sales Prospecting Process?
LeadFuze gives you all the data you need to find ideal leads, including full contact information.
Go through a variety of filters to zero in on the leads you want to reach. This is crazy specific, but you could find all the people that match the following: 
A company in the Financial Services or Banking industry
Who have more than 10 employees
That spend money on Adwords
Who use Hubspot
Who currently have job openings for marketing help
With the role of HR Manager
That has only been in this role for less than 1 year
Just to give you an idea. 😀
---
Top Groups for Women in Revenue
These programs do everything from advocating for more diversity to helping women in sales and revenue learn more about the industry, so they can advance their careers.
More and more companies are focused on diversity, especially during the hiring process. They're leading the charge to change how sales organizations look as well as our perception of sales in general.
Women Sales Pros
#GirlsClub
NAWSP
Women in Sales
Utah Women in Sales
Women in Revenue
Gals and SALS
Women Sales Pros

Women Sales Pros is actively working with companies to make the workplace more diverse and inclusive.
But they don't just focus on hiring. They also offer education and training opportunities, as well as community outreach.
They educate businesses and sales teams about the benefits of diversity, as well as host events to help women in leadership roles grow their skills.
They are also going to have a training program for women, so watch out for that.
WSP is committed to the community. They believe that by empowering each other, they can change how women are seen in sales for the better.
We spoke to Lori Richardson, the founder of this company.
I was frustrated with the lack of representation in sales. I wanted to create a community for women who are thriving or want guidance on how to thrive.
Lori: I used to work as a sales strategy consultant and when I went into companies with hundreds of male reps, there was very few women. It felt like it was 1980 all over again.
I began the commercial division of Women Sales Pros because I realized that more women in sales is better for business. So far, we've promoted about 50 top female speakers to be keynote speakers and consultants.
Women Sales Pros helps women by teaching them how to be more successful in sales.
Lori facilitates meetings for companies around North America.
We conduct research! WSP works with Dr. Joel LeBon of Johns Hopkins University to study why women are less likely than men in the sales field, and we are finding answers (hint: men and women have different mindsets!) We do research! We work with Dr. Joel Lebon at John's Hopkins university who studies why there is a lack of female representation in all aspects of sales, including pay gaps. He has found that our culture plays an important role where people grow up thinking about what they want for their future careers based on how much money it will make them or if they'll be working outdoors vs indoors – which often leads more males choosing outdoor jobs over females because girls get told from young age not to play outside too long lest they catch "something."
We also host several big events for our clients.
We host an annual conference called Rev It Up – Sales Leader Summit West.
On October 23, 2019, we will be hosting an event for up-and-coming women in sales and a conference on the same day that focuses more broadly on leadership skills.
We offer Executive Presence workshops, led by Julie Hansen, former actor. These are offered in Denver and Boston next year.
Women Sales Pros is a great place for women to network and learn from others in the field.
WSP, a company that supports women in the workplace and wants to encourage more of them into sales leadership positions. They publish a weekly newsletter with information about events for both men and woman happening around the world.
We will continue to share stories of women in sales and reach out to schools, universities, and other organizations so more people know about the profession.
Women are often underrepresented in sales roles and we need to change that. Women make great leaders, but they're not given the opportunity too often.
We believe in the power of representation. It's more likely that a person will be successful if they see someone who looks like them succeeding at their goals.
How can you be a part of WSP?
They have a website here, and if you want to learn more about their events click on this link. They're also active on Facebook, Twitter, Instagram and LinkedIn as @WomenSalesPros.
#GirlsClub

Girls Club is a powerhouse in the movement to see more women succeed as sales leaders, and change what it means to be successful in this role.
#GirlsClub is a program designed to recruit and train women in the sales industry.
They don't just do any training. They only accept 100 determined women at a time and they provide one-on-one coaching and mentoring for each woman.
They help women gain confidence to apply for positions they might not have felt qualified enough before. They do this through training, mentoring, and an amazing community of authentic leaders.
They want you to know what it's like being a woman in sales leadership, and how much work they put into their career.
Their network isn't just about the cover of Forbes, it's also about their real selves. They share mistakes they've made and challenges that have faced them.
We interviewed Lauren Bailey, who founded Girls Club to hear what she had to say.
When I first started my company, it was difficult to find female candidates and people of color. So we created #GirlsClub as a way for women and POCs to be more visible in our environment.
Lauren: I started #GirlsClub because there were a few women in leadership positions and it looked like the number hadn't changed for over 10 years. So, I wanted to help change that by giving more opportunities to young girls.
I found that one of the reasons women weren't advancing in their careers was because they lacked confidence. Women would only apply for a position when they felt 100% qualified, whereas men were confident enough to ask for promotions or apply even if they didn't feel ready.
Women were missing out on opportunities because they weren't confident enough to take the plunge early, so I started #GirlsClub to empower them.
#GirlsClub is an organization that helps girls by giving them the resources they need to succeed.
Lauren: We work with women who are looking to move up in their company at some point. It could be a potential rep or someone already in a leadership role and they want to go 1-2 levels higher.
We do this by offering a 6-month, 3 part training course.
We teach managers and leaders the skills that they need to be successful.
We then pair you with a mentor who will help your career progress. They are completely focused on helping, and they'll support wherever that takes you.
We want you to be confident in your abilities, so we focus on techniques that will help build confidence.
We know you won't be perfect at the end of 6 months, but we believe that with enough training and time, you will have what it takes to get your spot on top.
In the future, we want to provide training for companies as well. We're working on a way of providing them with inclusive practices so they can be more diverse.
We want the world to know that our company is a safe and equal-opportunity place.
The #GirlsClub is unique because it's a program for girls in grades 6-8 to build their leadership skills.
Lauren: We have one of the best communities to help women grow in their field, apart from our course.
We have mentors on board ready to help #GirlsClub members with whatever they need.
The mentors we work with are just real people. They share their F-ups and worries, which makes them more authentic.
The best way to get more women into management is through networking and building a supportive community.
How can you be a part of #GirlsClub?
Lauren, founder of Girls Club shares her experience in this video.
The site has a list of mentoring and mentee opportunities here, which you can find by clicking on the link.
NAWSP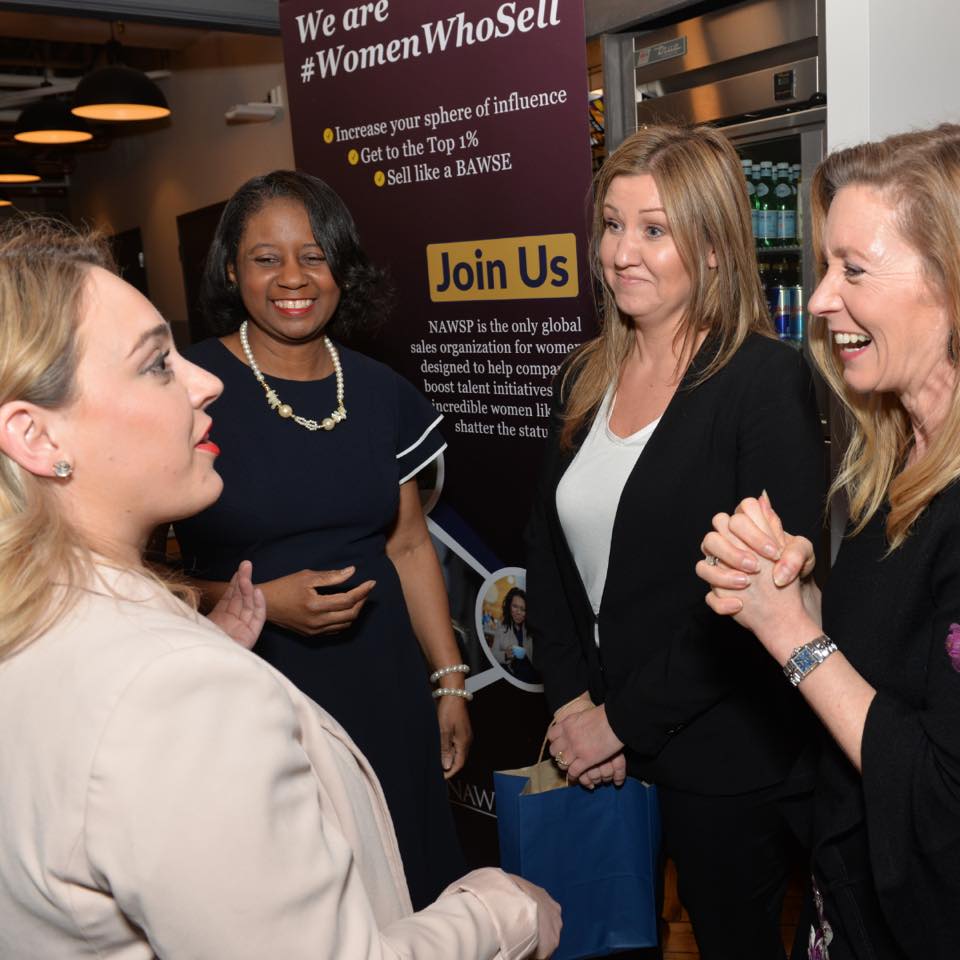 The National Association of Women Sales Professionals is a great way for women to develop their skills and make connections with other successful, like-minded individuals.
Organizations are focused on diversity, especially during the hiring process. They want to change the male-dominated world of B2B and B2C sales by bringing in top women from various industries.
They're actively working with companies to increase their diversity. They also have new approaches and strategies for everyone, like increasing gender diversity.
NAWSP is a group that welcomes anyone, no matter your gender or color
We interviewed their founder Cynthia Barnes to get her thoughts on the matter.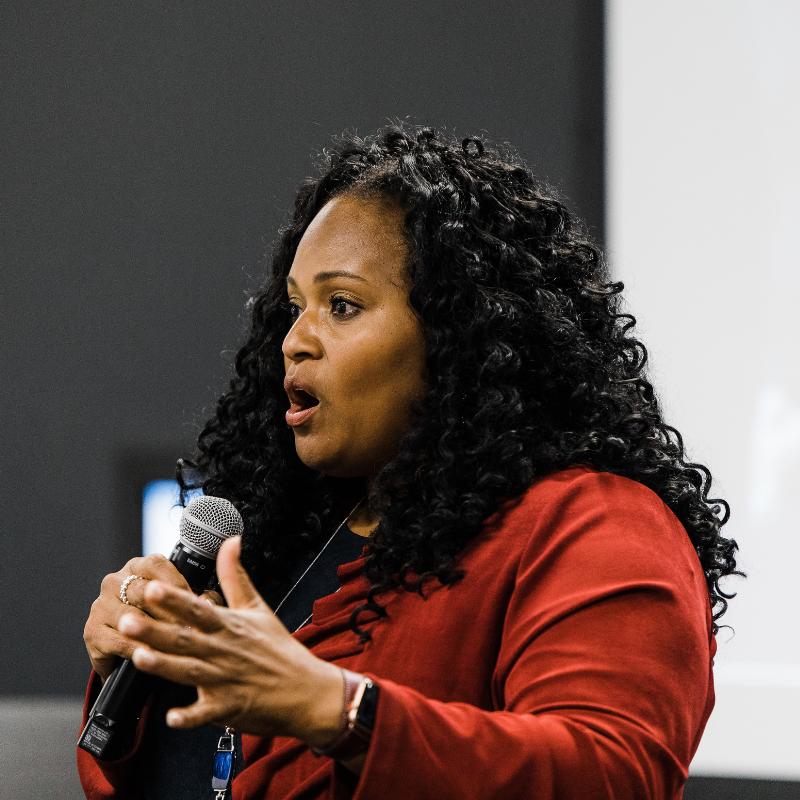 SH: What made you start NAWSP?
Cynthia founded NAWSP in 2016 by looking at the male-dominated sales world and questioning whether or not there was a better way to do things.
I had a lot of success using methods that were traditionally male oriented, but it was hard. I realized how much better my work would be if we included training for women and used their strengths.
We're not saying to change the traditional method, but I think adding new things would be interesting.
I've heard people say if it's not broken, don't fix it. I think that means you should keep working at something until you get to the point of perfection.
NAWSP is helping women by focusing on diversity, especially during the hiring process.
Cynthia said there are 4 key concepts that can help shrink the gender gap.
Companies are trying to attract more women into the sales field by offering flexible hours and a supportive environment.
Hiring more women
The company worked to develop women's skills.
The best way to retain women is by developing them into leadership roles.
Right now, we focus on developing women's unique skills. We also work with companies like Toyota to help them recruit and promote more female salespeople.
We want to teach sales in a different way and we hope that women will be more successful by being inclusive of all types of people.
We have many opportunities for networking and mentorship, including local chapters around the nation, interactive events online or in person, as well as webinars.
Our company will be hosting an annual conference next year, 2020.
What makes NAWSP different than other organizations?
Cynthia: We want people to know that we don't stop at gender equality, but also believe in diversity and inclusion. Everyone has a unique toolset they can bring into the world of sales.
We are the most ethnically diverse women's sales group, with 29% African American members, 15% Hispanic members and 2% Asian. 11 percent of our membership self-identified as other.
We are very proud of this, and it's a message we want to continue promoting. Our whole idea is about authenticity and maximizing your strengths.
Sales is for everyone.
How can you be a part of NAWSP?
If you want to be a part of their network, check out NAWSP here. You can look up the conference they are hosting next year in 2020.
Women in Sales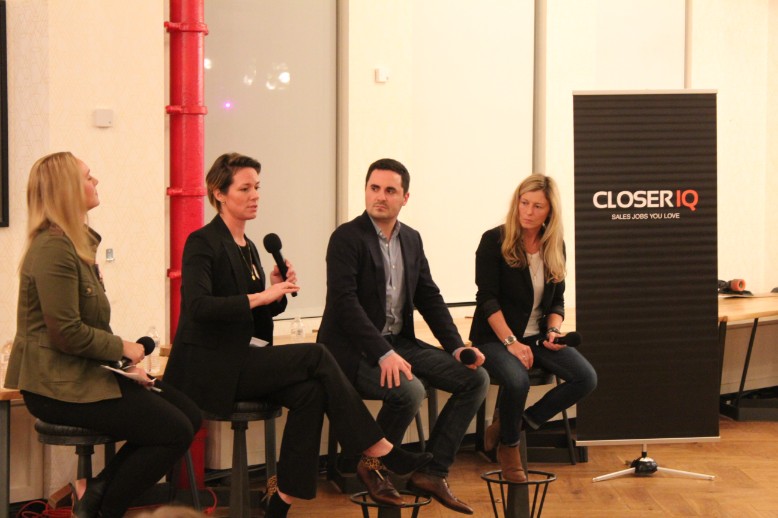 Women In Sales is a global community and resource for women in sales.
They push and pull in order to help women succeed. They band together to push members of their community higher, while those already in leadership positions help others by mentoring them, training them and networking with them.
They have a lot of videos in their library about sales and leadership.
They also hold leadership workshops and seminars across the country to help women learn, grow, and succeed.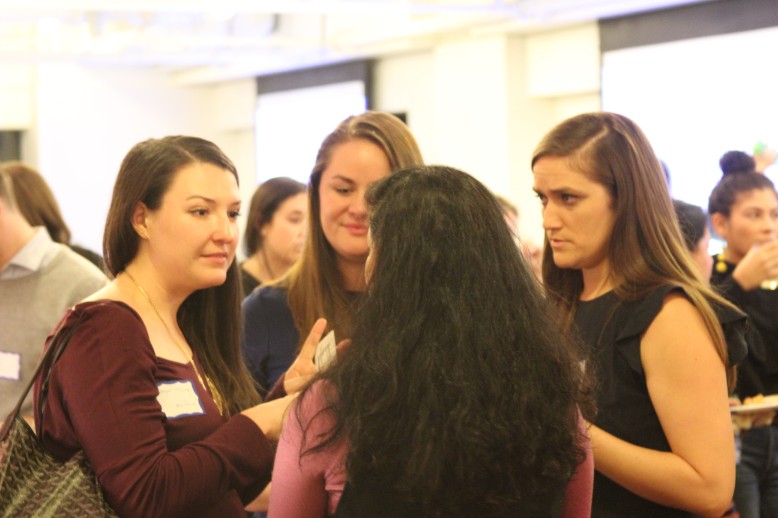 We talked with the founder of this company, Alex Adamson. He is currently president.
SH: What made you start WIS?
Alex: I met Jordan, and we shared this passion for increasing diversity. We were both frustrated with the lack of resources available to women in sales organizations.
Women are an underserved demographic in the sales profession, and I want to create change that will positively impact many other aspects of their work environment.
The WIS organization provides opportunities for women to get certifications and skills certifications in order to help them advance their careers.
Alex: We've been hosting quarterly events since 2017, and we bring in 150+ people from the fastest growing companies. Our sponsors help us with these events.
We want to give women the opportunity to meet and interact with others they would otherwise never meet.
SH: What is unique about WIS?
Alex is working on increasing the number of women in sales positions, particularly for executives.
First, we help individuals find mentors and share knowledge. We also provide a safe forum for them to explore their career options.
We will be in New York, Boston, San Francisco and Chicago by the end of 2019. We should also have our offices live in Atlanta, LA and Austin within 2020.
How can you be a part of WIS?
You can find out more about WIS by visiting their website at www.wis-inc.com!
Utah Women in Sales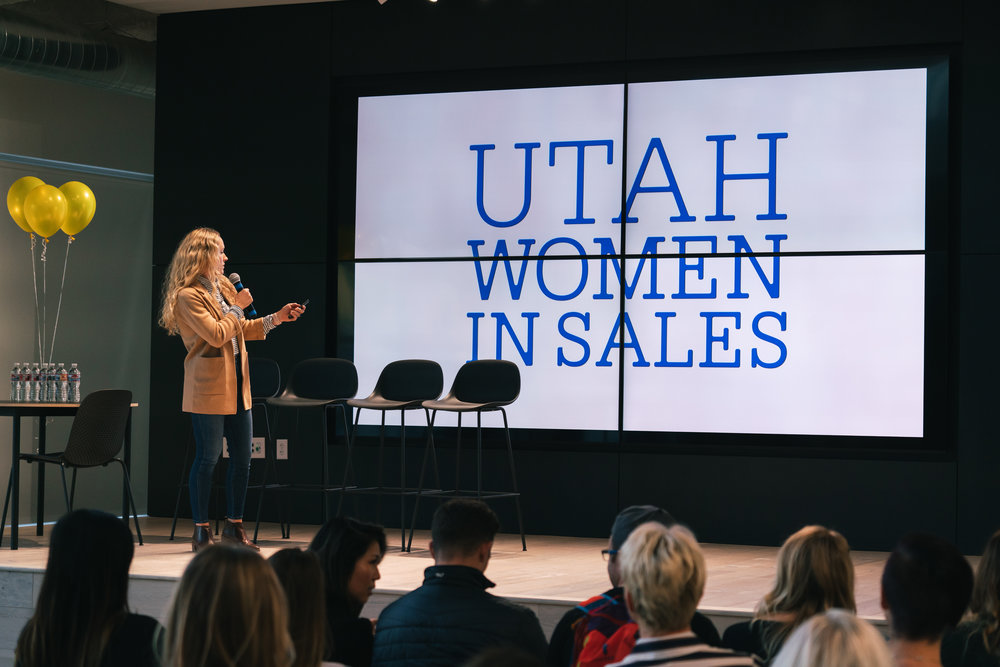 The Utah Women in Sales group is a new organization that connects women professionals through events, workshops and podcasts. They also provide informational materials to help you succeed.
They have a variety of events for women to get training and network with others.
They have a really big community, and they are always working to expand their reach.
But don't take our word for it, come and meet their team. They will talk about UWIS.
A video about women in sales.
Rebekah Brewer was also interviewed for this article.
SH: What made you start UWIS?
My own personal need to create a community of women in sales, local to Utah. I wanted them all to have the opportunity for support and encouragement just like I did.
When we first started the organization, I didn't know how receptive the community would be. Our event had over 300 women attend and it's grown from there.
UWIS is helping women by providing resources to help them get better jobs.
Rebekah: We are an organization that connects women who want to work in sales and provides them with opportunities such as networking, learning about new opportunities, and gaining skills.
The organization provides a space for independent, driven women to learn from each other and grow as leaders. They provide support through education opportunities that teach skills such as leadership development and networking.
How can you be a part of UWIS?
Check out their website for more information about the event, and if you're in Utah or open to moving there, check out their job board.
Women in Revenue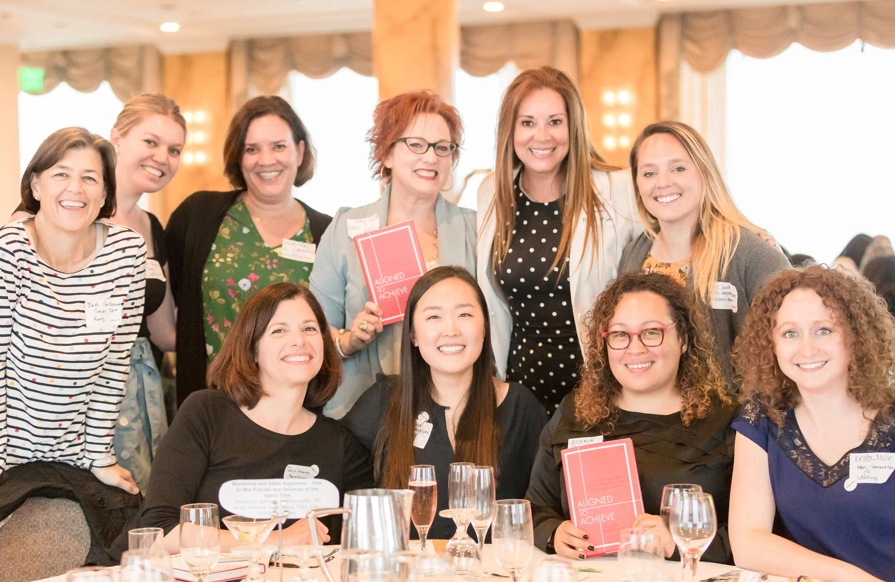 Women in Revenue is a mentorship program for women looking to get into the revenue field.
Companies are starting to provide mentorship, support and networking opportunities for female leaders so they can be empowered.
They are focused on tech but have women from other industries as well.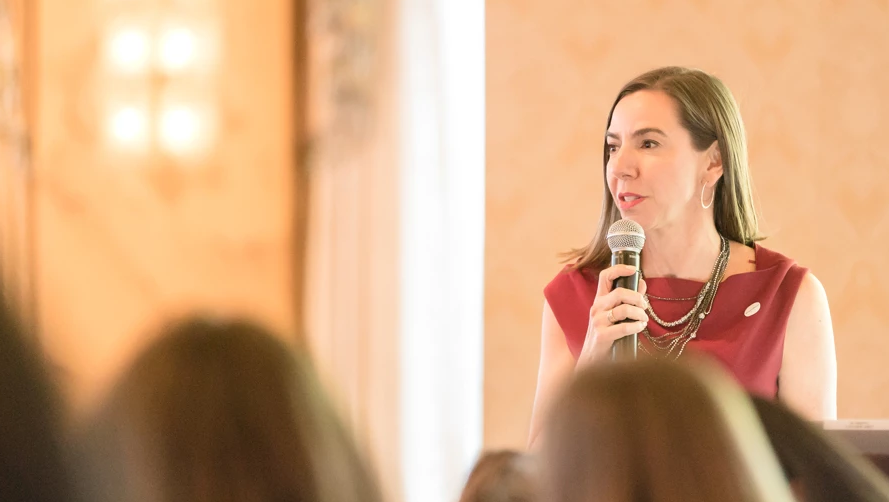 Women in Revenue meet quarterly, and they also invite men to join them. They work on empowering women more than anything else.
They have a survey to keep them focused on the mission, and an amazing mentorship program.
These women are changing the culture of sales in their area.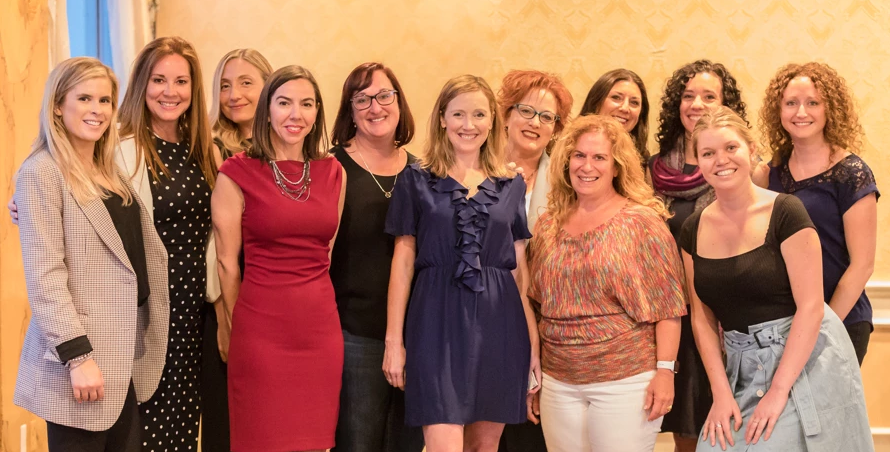 SH: What made you start WIR?
WIR is an organization for women in revenue. It was founded by a group of passionate people who wanted to help increase the number of female leaders. Their goal is to provide mentoring, education and networking opportunities.
It was important that we addressed the support systems, diversity and equality in boardrooms and C-suites to ensure women had equal opportunity for career advancement.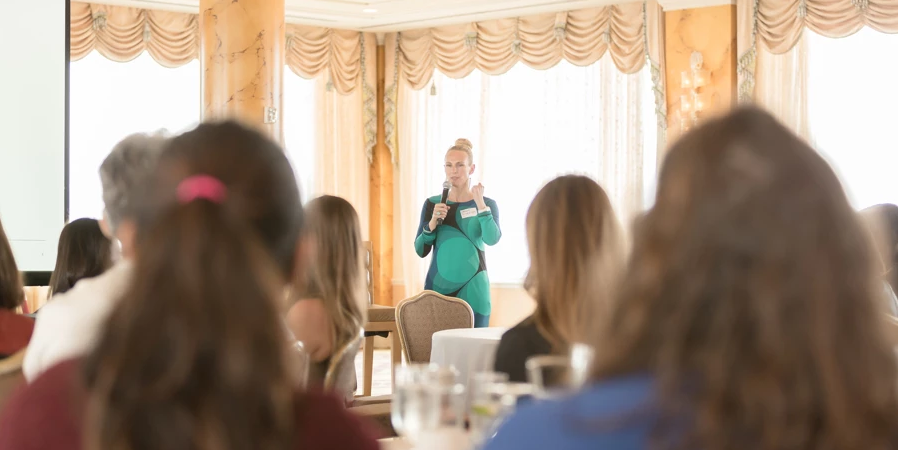 Women in Rural India (WIR) is focused on educating and empowering women to help them find jobs.
It has been very rewarding seeing our mentorship program grow in the short time it's existed. We've had over 700 members join and generous sponsors help make this possible.
Our goal is to make women more visible at the executive level and give them a voice in boardrooms. The article begins with an introduction of how gender diversity has been getting better over time, but there are still many problems that need to be addressed. The first paragraph goes on about what "diversity" means and why it's important for companies who want their employees' perspectives represented by those around them; such as different backgrounds or genders. It also states that this problem can't just come from one person-it needs everyone involved in order for people not only feel included, but genuinely accepted into organizationscompanies because they're given opportunities based off of merit rather than other factors like race or sex (i.e., affirmative action). In terms of creating change, the author suggests taking these steps: 1) recognize your privilege 2) acknowledge others 3) ask questions 4) empathize 5), engage 6), take responsibility 7)-listen 8)-acknowledge 9)–
You can join us, network with other women in revenue management, and support the organization by donating or becoming a member.
How can you be a part of WIR?
If you want to learn more about their company, visit this website.
Gals and SALS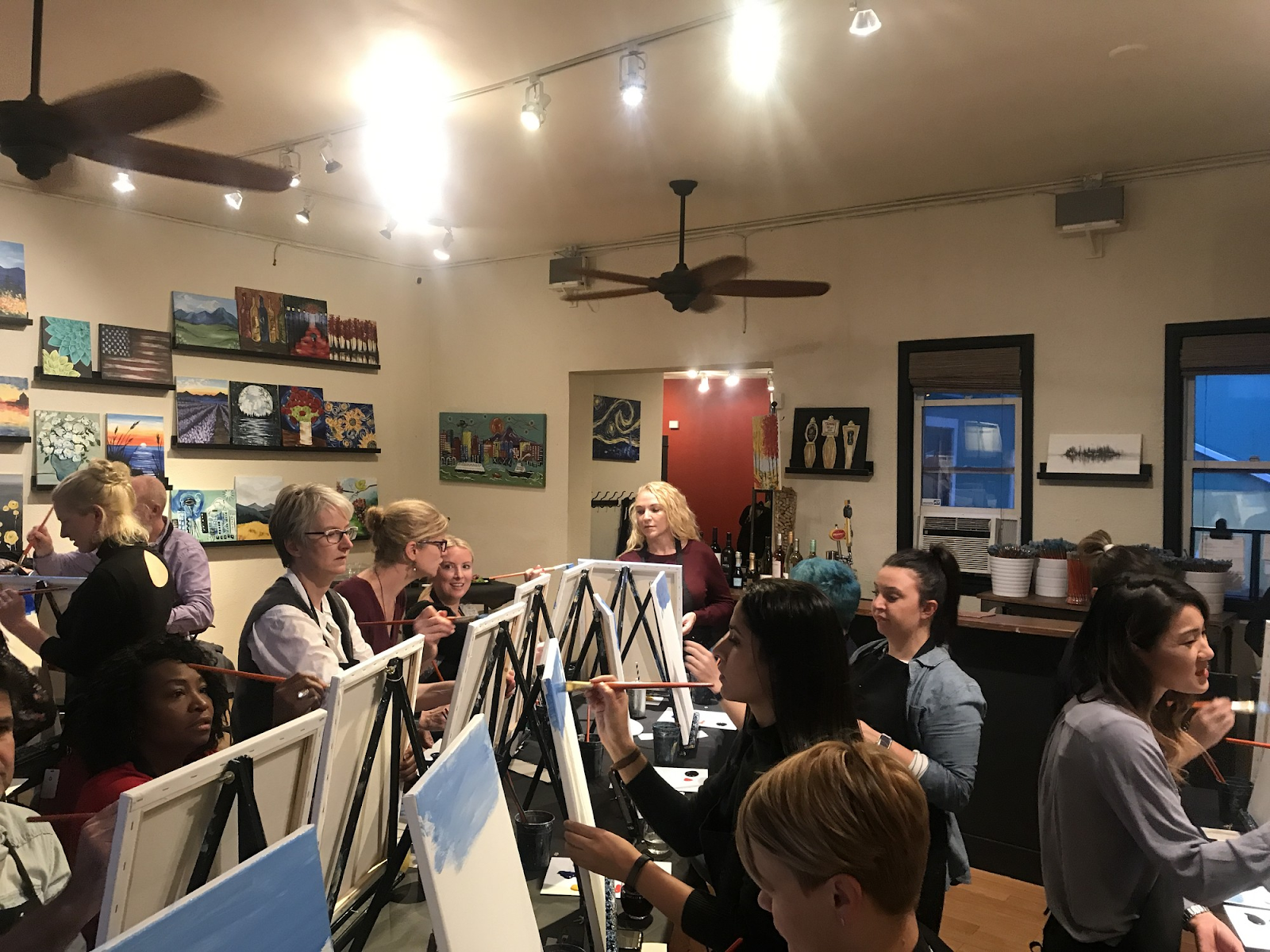 Outreach has a group for Gals and SALS, which is run by one of their SDRs, Cari Olson. They also have Mandie Manning as the head recruiter on this team.
The company created a group for the women on their SDR team to meet once per month and celebrate each other's success. They also helped one another grow by pushing them.
But the club has grown to include every woman in the company from HR, analytics and even Outreach's executives.
They have fun outings, like a happy hour painting class with training and guest speakers. It's all about getting to know each other.
The group is empowering and fun to be with.
We wanted to find out more, so we talked with Brooke Bachesta.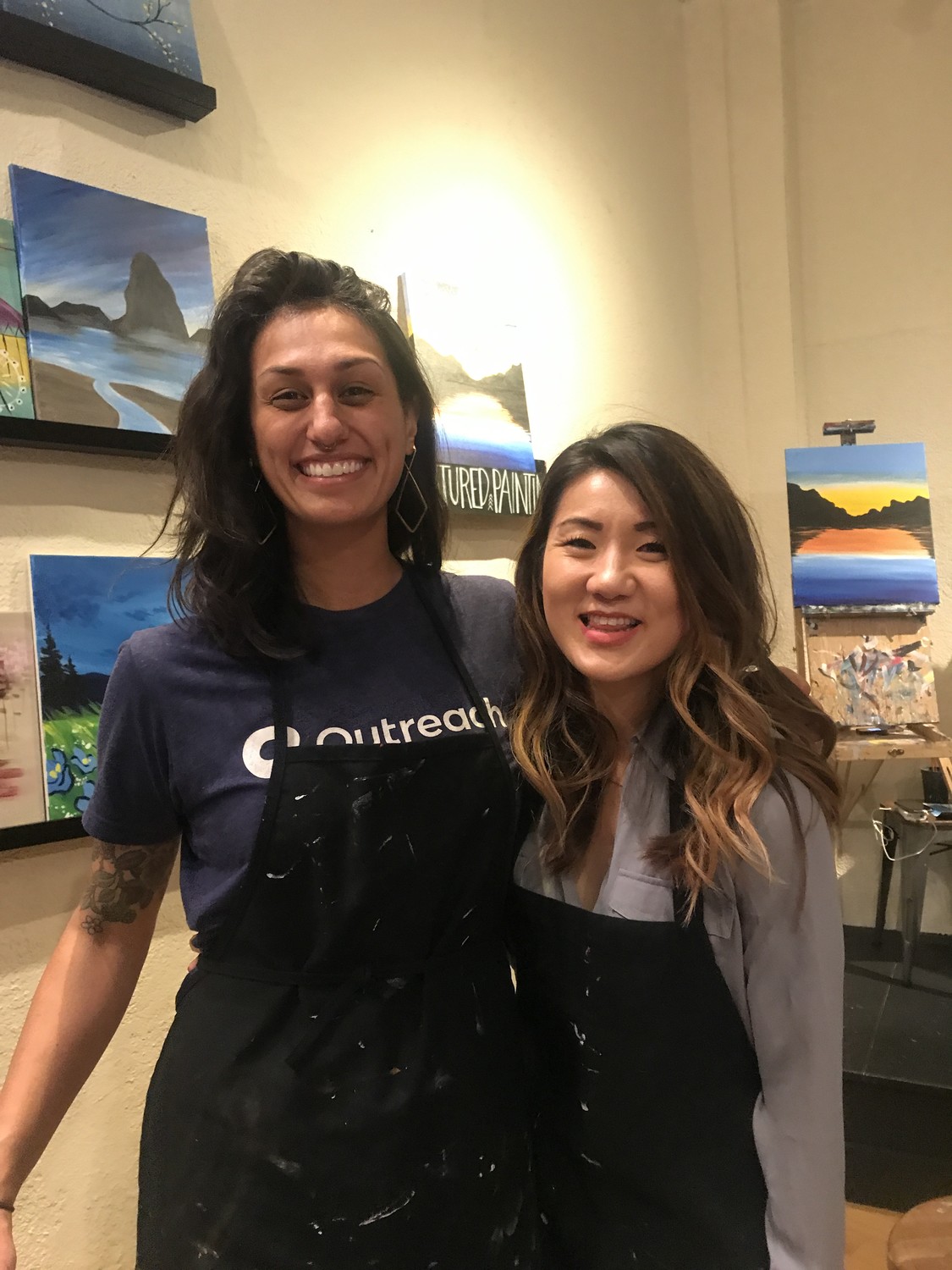 Mandie, Cari and I started Gals and SALS because we were tired of the lack of women in sales. We saw a need for more female representation so that's why we created this business.
When the SDR team was predominantly male, this group of women wanted to make strides towards improving gender diversity.
Gals & SALs is a company that was formed to help retain women by providing social events and happy hours.
SH: What is Gals and SALS doing to help women in the workforce now?
Over the years, with more SDRs joining and expanding into a company-wide group that focuses on professional development, Brooke's team has grown to be something much bigger.
Every quarter, we host events for all women of sales and marketing who want to learn from other successful female executives in the field.
Gals and SALS is a networking group for women in sales.
In the past, Brooke has organized pottery painting, terrarium building and other events to bring in people from her organization as speakers. She also holds a yearly event for women who are high-performing salespeople.
I've invited a local CMO to come speak with us and share her experience in the field.
How can you be a part of Gals and SALS?
If you want to start a group for women at your company, connect with Brooke Bachesta on LinkedIn. She will be more than happy to answer any questions that come up.
What Can You Do?
All of these women saw the same problems, and they decided to do something about it.
Four words that should be burned into your mind: Networking, Mentoring, Growth and Community.
All of these organizations use the same four strategies to help elevate women in sales.
These organizations are all about being supportive, but the last word is probably most important: community.
Why?
The value of community alone is enough to encourage more women into sales. Women are a minority in the field, but their power shouldn't be underestimated.
However, just knowing other women exist in a company won't be enough. The community has to focus on building each other up through mentoring, teaching and networking.
The power of these groups comes from the close-knit, cooperative community that they have created for themselves.
All of these organizations are working towards the same goal, which is to change how sales people approach their jobs. They want them to be more inclusive and diverse.
So get involved with a local group or start one at your company. If you need help, reach out and these women will be welcoming to you.
You can help us out by Tweeting at @SellingMagazine if you know of any other organizations or resources that should be on our list.
---
Need Help Automating Your Sales Prospecting Process?
LeadFuze gives you all the data you need to find ideal leads, including full contact information.
Go through a variety of filters to zero in on the leads you want to reach. This is crazy specific, but you could find all the people that match the following: 
A company in the Financial Services or Banking industry
Who have more than 10 employees
That spend money on Adwords
Who use Hubspot
Who currently have job openings for marketing help
With the role of HR Manager
That has only been in this role for less than 1 year
Just to give you an idea. 😀
Editors Note:
Want to help contribute to future articles? Have data-backed and tactical advice to share? I'd love to hear from you!
We have over 60,000 monthly readers that would love to see it! Contact us and let's discuss your ideas!