Get Better by Knowing How to Automate Cold Email Outreach
Knowing how to automate cold sales email outreach efforts may appear to be a blessing for time-crunched professionals; caution is required before entering into the realm of mail merging and automated rules.
Anand Sanwal, CEO and co-founder of CB Insights, discovered this after analyzing 147 cold emails he got over a two-week period. Among his results are the following:
93.9% of cold sales/prospecting emails were atrocious.
88 percent of respondents utilized mail merge or copy/paste, and 77% of respondents encountered formatting difficulties.
76 percent of emails demonstrated a lack of familiarity with his business.
 Sanwal's experiences demonstrate that automated sales emails are tools that far too many individuals misuse. Want to improve the effectiveness of your messages? Consider the following tips:
Step 1: Create a Target Audience Persona
If you've ever done any sort of marketing in your life, you're well aware that just addressing the broad public will not be enough. If you promote to virtually everyone with the expectation that somebody would buy from you, your marketing approach will eventually fail. Not only that, but you'll also spend a fortune with no guarantee of recovery.
Without a clear target audience, your advertising will lack focus and will invariably convey confusing signals. Therefore, regardless of your marketing approach, if you want to succeed in the company, you must establish a target persona.
A target persona, which may also be referred to as a buyer persona or audience persona, is a critical component of marketing. A brand's target persona enables you to create materials that your ideal consumer will undoubtedly respond to.
Having a marketing persona forces you to consider the desires and requirements of your audience and forces you to prioritize their demands over your own. This also prohibits you from making pointless marketing efforts.
As per Weidert Group, up to 47% of purchasers read at least three essential elements before deciding whether to talk with a salesperson or continue with the purchase. Every sales team in the modern digital world must rely on the process of prospecting in order to convert customers.
This implies that in order to be a successful marketer, you must create engaging content that speaks to your audience's different requirements, pain areas, and stages of the purchasing cycle.
Creating a target persona is critical for marketing success because, without a well-defined persona, you may struggle to determine who to target with your content or even how to generate material that would be valuable to your audience.
When you comprehend your prospects' purchasing process, you can respond directly to their demands and engage them throughout each step until they are ready to buy.
Your buyer persona is a fictitious figure built using the facts and traits of your greatest potential clients.
This imaginary character should have:
A face
A name
Behavioral traits
Goals
Motivations
Interests
Demographic details
Pain points
While a business may need to establish many buyer personas for a variety of valid reasons, keep in mind that the purpose of making a target persona is to focus your marketing efforts. As a result, you should exercise caution in not creating an excessive number of them.
Step 2: Use an Email Prospecting Tool
You must get lead generation software capable of generating targeted lists. Fortunately, LeadFuze can assist you in simplifying the process.
LeadFuze may assist you in narrowing down your search in a variety of ways. It enables you to locate businesses or individuals that might benefit from your brand's offerings.
This application enables you to purchase tailored leads for whole market categories or specific accounts or people. It is most frequently utilized by marketers when constructing their ideal lead list.
LeadFuze can provide you with the most recent leads. 
Automating prospecting activities has never been easier!
LeadFuze is an artificial intelligence-powered lead generation solution that integrates with Fuzebot.
Additionally, utilizing Leadfuze's cold email tool, you may automate the production of targeted email leads to agency clients that you add to a list.
Step 3: Integrate your prospecting software with an email outreach tool
Utilizing email templates helps you avoid human mistakes, save time, and catch your prospects' attention. The templates can include certain customization features while still being reusable or repurposed.
To get started with email automation, conduct an analysis of the routine sales duties performed by your sales representatives. Determine the most frequently sent emails every day, the amount of time your team spends composing and sending emails, and the level of customization used in each email.
Your content should be tailored to the prospect's requirements.
Mailshake, for example, enables you to send a large number of customized, cold emails simultaneously. Mailshake, as a sales engagement technology, automatically emails prospects using their existing email platform.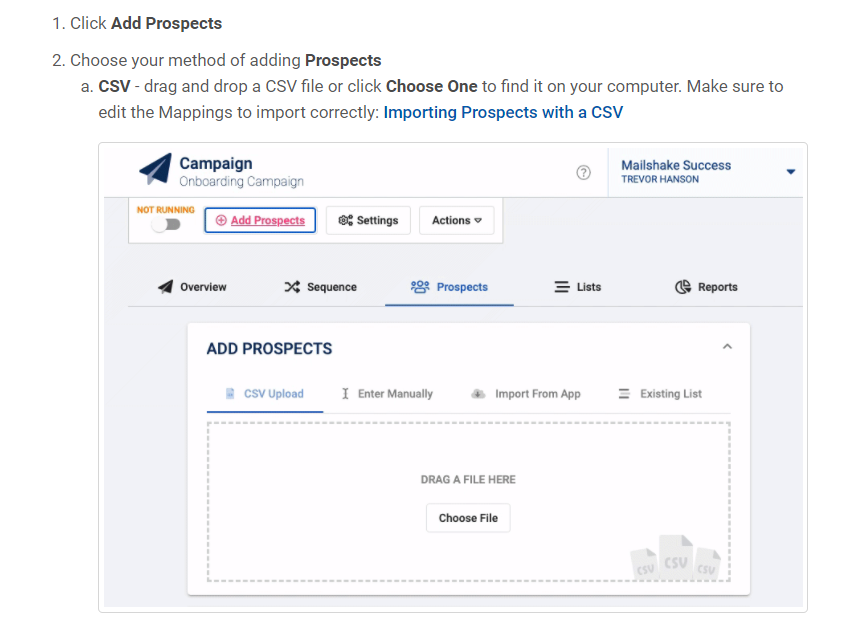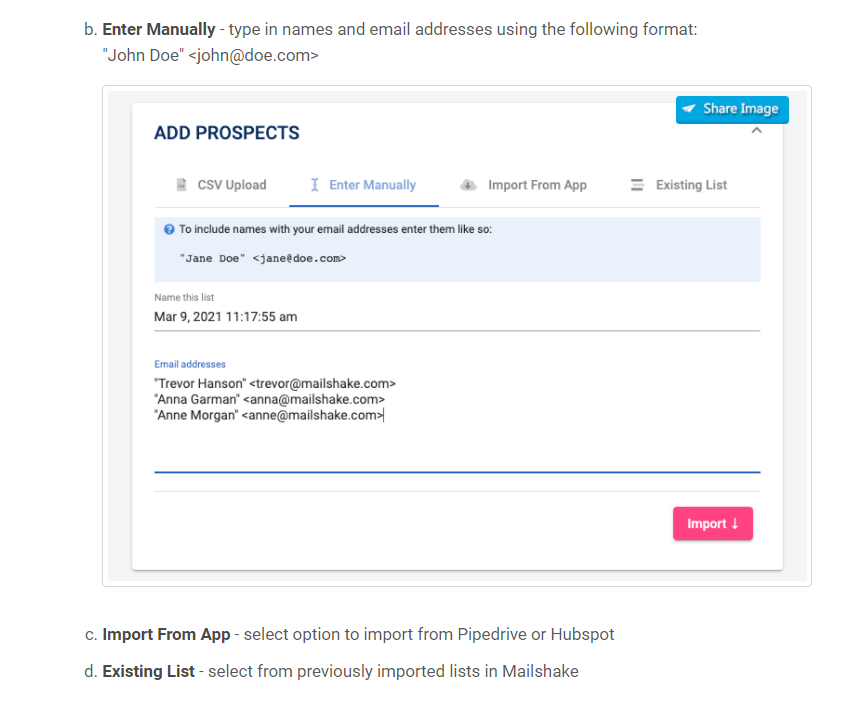 It integrates effectively with the majority of third-party CRM platforms and has a VoIP phone dialer. You may plan follow-ups, monitor the effectiveness of campaigns, and strengthen client connections.
Transferring data manually across various systems may be time-consuming. Automating this procedure is possible with the use of Zapier to connect Mailshake to other apps.
LeadFuze has teamed with MailShake to offer new MailShake clients a 25% discount. So if you're interested in utilizing LeadFuze for list building and MailShake for email outreach, this could be worth considering!

Step 4: Automate list building.
Given that sales have the potential to make or destroy a firm, the capacity to grow sales is the most secure position you can have.
To devote your attention to the success of your business, you must carve out time. And the most efficient way to do it is to create a system that generates more revenues on autopilot.
However, it is not all. Consider the following additional benefits of automating your sales funnel:
Reduce expenditures and labor costs: This is a type of hidden advantage that automated sales funnels provide that eventually enhances your return on investment. In the long term, a greater ROI translates into a higher profit margin for your firm.
Enhance data points: Automating your sales funnel allows you to spend more time analyzing your sales and marketing data and determining what is and is not working. Once you've identified your sales funnel's weak spots, it's much easier to fix them.
Improve your sales funnel to generate more qualified leads and boost your conversion rate: Improving your sales funnel will eventually help you generate more qualified leads and increase your conversion rate.
To fully automate your funnel, you'll need a robust CRM.
More than simply a contact database, a strong CRM will assist you in tracking lead behaviors, tracking engagement, and segmenting users based on shared criteria.
Additionally, you'll want a marketing automation platform that enables the creation of automated sales funnels. The objective is to automatically deliver a sequence of messages to users in your database, generally through email.
Fuzebot, your personal AI-powered assistant, lies at the heart of LeadFuze. It diligently and properly generates your lead lists for you. You simply need to inform Fuzebot of your search parameters, and it will explore the web in search of potential clients. Additionally, you may instruct the bot to disregard your current contacts, therefore avoiding duplicate entries. How helpful is that? 
Step 5: Write your cold email template
Once you've opted to send a cold email for sales outreach, the next critical step is determining how to compose a cold email to a potential client.
Copying current cold email templates may work if you're in a hurry to get started with your campaigns. However, writing your own might yield far greater outcomes.
Writing effective cold emails might assist you in acquiring your first clients or scaling your sales and client acquisition efforts.
The most effective cold email campaigns achieve a 30% response rate – and by mastering the art of cold email writing, you may match or even exceed that figure.
It's a well-known fact that cold email templates may increase your efficiency when it comes to delivering cold emails.
While templates should be used as a preliminary step to expedite the process of delivering cold emails, a balance must be established between sending a fully templated campaign (which is never a smart idea) and sending 100% customized email messages.
For examples about cold email templates, check out THIS article!
Step 6: Set up a drip campaign
A drip campaign is a sequence of emails sent in a predefined order and interval.
Thus, if someone subscribes to your email list, they will receive Email #1 immediately upon signup, Email #2 four days later, Email #3 seven days later, and so on.
With autoresponder software, you can automate drip email campaigns.
Email drip campaigns can accomplish a variety of goals:
Develop relationships with prospects, increase sales, and improve customer retention.
All of these are desirable qualities for any savvy marketer. Each email in a great drip campaign is self-contained but also builds on the emails that came before it.
Each email is carefully planned and sequenced to elicit a specific response from the recipient.
Step 7: Monitor performance and optimize

When you launch an email campaign, it's vital to be data-driven. An experimental mentality can help you realize if you're heading on the correct path or if there is something new you can test to better your outcomes.
In order to assess the effectiveness of your cold email marketing, there are a few indicators that you should keep an eye on. Focus on the three primary metrics and give recommendations to assist you to raise those statistics.
Open Rate
The open rate is a metric that indicates the percentage of recipients that opened your email (total opens/total emails sent). It's the metric you need to track in order to determine whether your subject line and the first sentence of emails are effective.
The following is a checklist of factors to consider while attempting to increase your open rates:
Make sure you've got an accurate lead generation procedure. Ascertain that you are communicating with the correct individual. You should address your emails to customers or those who make purchasing decisions for your product/service.
Determine the optimal time to send your email. It's critical to determine the optimal timing to send your emails. It often relies on a variety of factors, like the sort of businesses you're contacting, their location, the job titles of your prospects (CEOs versus Managers), and so on. Mondays are often not the greatest days to send cold emails since individuals are swamped with catching up.
Send them as early in the morning as possible or as late in the afternoon as possible. A/B test your email messages until you discover the optimal timing to send them.
Reply Rate
The reply rate indicates the proportion of recipients that responded to your email (total responses/emails sent).
The most critical component is the email's body. Aim for a response rate that is twofold of your open rate (i.e., if you have a 70 percent open rate, you should have a 35 percent reply rate).
The following is a list of factors to consider while attempting to increase your response rate:
Create a brief and succinct email. When it comes to emails, people have limited attention spans. Keep your message brief and succinct to maximize your chances of receiving a response.
Personalize your approach to the maximum extent feasible. Customize your emails by using dynamic data such as first names, job titles, and locations. Additionally, you might discuss current news or accomplishments.
Conversion Rate
The conversion rate quantifies the proportion of people who committed to a particular objective (i.e., scheduling for a call, signing up for a free trial, and clicking on the link, etc…).
The main goal of cold emailing is to convert cold leads to warm leads. You should strive for a response rate of 10% to 20%. This is an excellent baseline for cold email marketing conversion rates.
It's a reasonable quantity for a first call/demo, but if you're giving a free trial, you may want to increase it.
Conversion rates are a result of the factors discussed previously: prospecting, business model, customization, follow-ups, subject line, CTA, and reminders.
In summary, you need to ensure that your efforts are targeted, have relevant information, and include strong calls to action.


Best Tools To Automate Your Outreach
1

LeadFuze
As mentioned above, LeadFuze may aid you in a variety of ways in refining down your search. It helps you to identify organizations or individuals who may be interested in your brand's services.
This system enables you to acquire customized leads for entire market segments or for individual accounts or people. It is the most often used marketing technique when marketers are creating their ideal lead list.
2

Mailshake

Mailshake is one of the simplest cold-emailing options available. They provide some great templates for content marketing, lead generating, link building,  pitches, and guest posts.

3

Reply

Reply enables you to expand your sales outreach while yet maintaining a personal touch in your communications. Emails may be scheduled as per your specifications and subjected to A/B testing.
Their major objective is to scale 1:1 conversions. They assert that they will elevate your prospecting and communications to a whole new level within a single platform. While conducting customer research, it assists you in tracking their actions.
4

Gmass

Gmass offers several unique skills such as a write window from Gmail, test mode, Google sheets connection, planning, open monitoring, click monitoring, subscription link, reports, mailing list builder, automated follow up emails, automated follow-up campaigns, Reply control, bypassing Gmail's sending limitations, new emails vs. responses, personalization, and more.

5

Lemlist
Lemlist is a comprehensive cold email software solution for all sales professionals. Schedule tailored email campaigns, including follow-up phases, and ensure that your communications are sent straight to the principal inbox.
Along with customized cold emails, they allow you to create unique graphics, which elevates the entire experience. Lemlist's customizable landing page functionality elevates it to the top of a list of cold email tools.

6

Woodpecker
Woodpecker might be your ideal cold-emailing partner since it has several unique features like reply analysis, cold email customization, open and click monitoring, and Teamwork security. It integrates your mailbox in a matter of seconds.

7

Aweber
Aweber's fundamental principles include creating amazing experiences, executing with enthusiasm, cultivating an environment of mutual respect and collaboration, soliciting feedback, learning, teaching, inventing, and having some fun. It offers a free 30-day trial and comes with features like email blasts, newsletters, drag-and-drop editing, HTML templates, campaigns, tagging, and automated followups.
Conclusion
Now you know how to automate cold email outreach in 7 detailed steps. Don't hesitate to tell us which step is your favorite or what other questions you may have about the process!

Editors Note:
Want to help contribute to future articles? Have data-backed and tactical advice to share? I'd love to hear from you!
We have over 60,000 monthly readers that would love to see it! Contact us and let's discuss your ideas!