Sales may not be the world's oldest profession. But it's certainly in the running. And few technological innovations, barring the telephone and the internet, have the potential to transform the way that salespeople do business as much as the rise of B2B SaaS sales and marketing tools.
The first B2B SaaS business, expense-tracking software Concur, made its initial move into the cloud in 2001, fully transitioning to the SaaS model by 2005. In 2014, SAP acquired Concur for $8.3B, making it the largest SaaS acquisition ever by dollar value.
While the origins of B2B SaaS date back to 2001, it is in the last five years that the model has become so prevalent. And this shows no sign of abating. In 2013, the global SaaS market was estimated to be worth $47.22B. That number is predicted to rise to $132.57B by 2020.
To look at it from another angle, 73% of organizations surveyed stated that nearly of all of their business applications will run on SaaS by the same year. Of particular relevance to sales professionals, 80% of US end-users prefer to use cloud-based and SaaS apps for communication and organizational purposes.
SaaS businesses have also proven to be highly sought after by investors in the M&A market. Successful businesses often selling for up to 4.5x their annual earnings.
The explosive growth of SaaS has left few professions untouched. In this article, we will take a look at six ways sales and marketing professionals can use the power of B2B SaaS to shape their sales strategy.
1

Lead Generation and Prospecting
One way technology has fundamentally altered the sales process lies in how much information is readily available to both sales professionals and their potential customers.
Not so very long ago, a B2B salesperson might be faced with a long list of companies to cold call. Armed with little more than the main corporate telephone number. Information like the right person to speak to—or whether the contact company was even facing the problem the product promised to solve—was often non-existent or unavailable.
Similarly, in the days before the internet, prospects would often be completely reliant on salespeople for information about a product. Easy access to pricing, customer reviews, and competitor research was typically unavailable.
Access to all of that information, and more, has fundamentally changed the relationship of the salesperson to a potential buyer. In 2016, Hubspot found that 57% of salespeople agreed that buyers are less dependent on sales during the buying process compared to a few years previously.
43% of B2B buyers surveyed said they preferred to only be in contact with a salesperson when they were ready to make a purchase, in contrast to 29% who wanted to connect with sales earlier in the process.
Enter LeadFuze
Fortunately, for B2B sales professionals, greater access to information cuts both ways. Using a SaaS automated lead generation and prospecting platform, such as LeadFuze, dramatically reduces the amount of time and resources required to build lists of well-qualified prospects.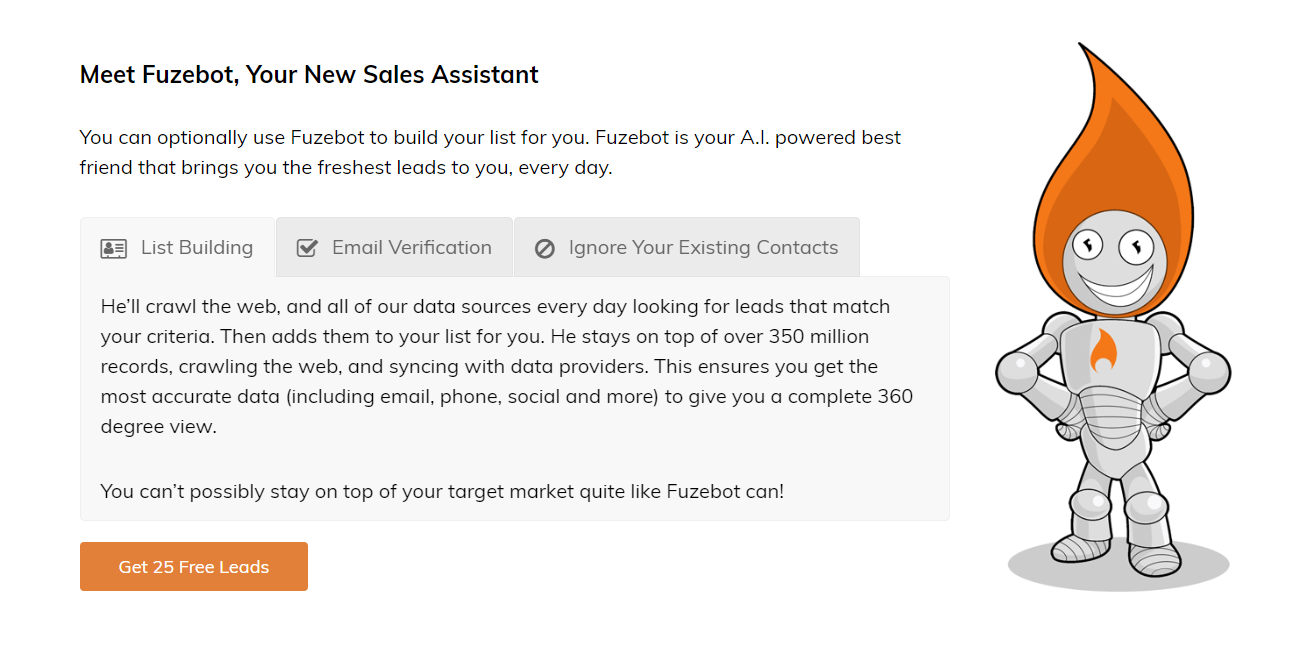 (Source: Author's Screenshot/LeadFuze)
Utilizing the power of AI, LeadFuze is able to analyze over 350M records. The tool syncs with data providers and crawls the web—an enormous feat that no human salesperson could ever hope to accomplish. You can filter by industry, job title, even which technologies a company employs. Giving you a 360-degree view of contacts, you can reach out by email, phone—even social media.
LeadFuze automates sales prospecting and list building. Using this tool empowers salespeople to actually sell, rather than searching for the right prospects to pitch.
2

Email Automation and Drip Campaigns
Once you've compiled a list of potential prospects, it's time to start reaching out. Cold calls have their place, but they're time-consuming. And even a "warm" lead may not appreciate an unscheduled interruption to their busy day.
Email has become the preferred medium of communication for many sales professionals. Particularly in the early stages of the sales process. One of the main reasons for this?
The wide array of possibilities offered by email automation.
Enter ActiveCampaign
By using an email automation SaaS tool such as ActiveCampaign, it is easy to send personalized emails to your prospect list. You can see which of your prospects opened the email or clicked on your Call To Action (CTA), which can help gauge their interest in your product.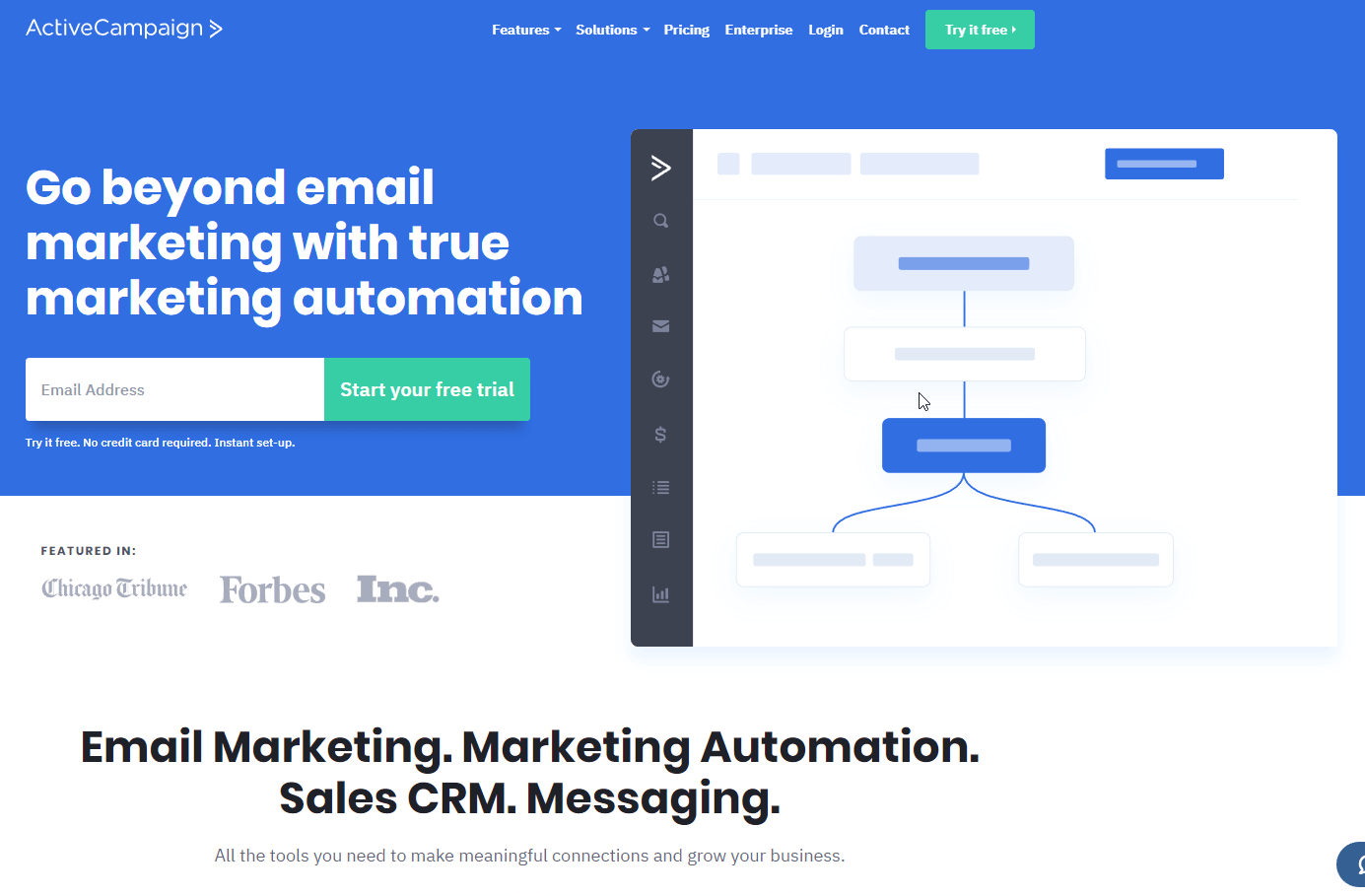 (Source: Author's Screenshot/ActiveCampaign)
Where ActiveCampaign and other email automation tools really begin to shine is when you use them to send emails that are triggered by an action taken by your potential customer, such as opening an email or visiting your site.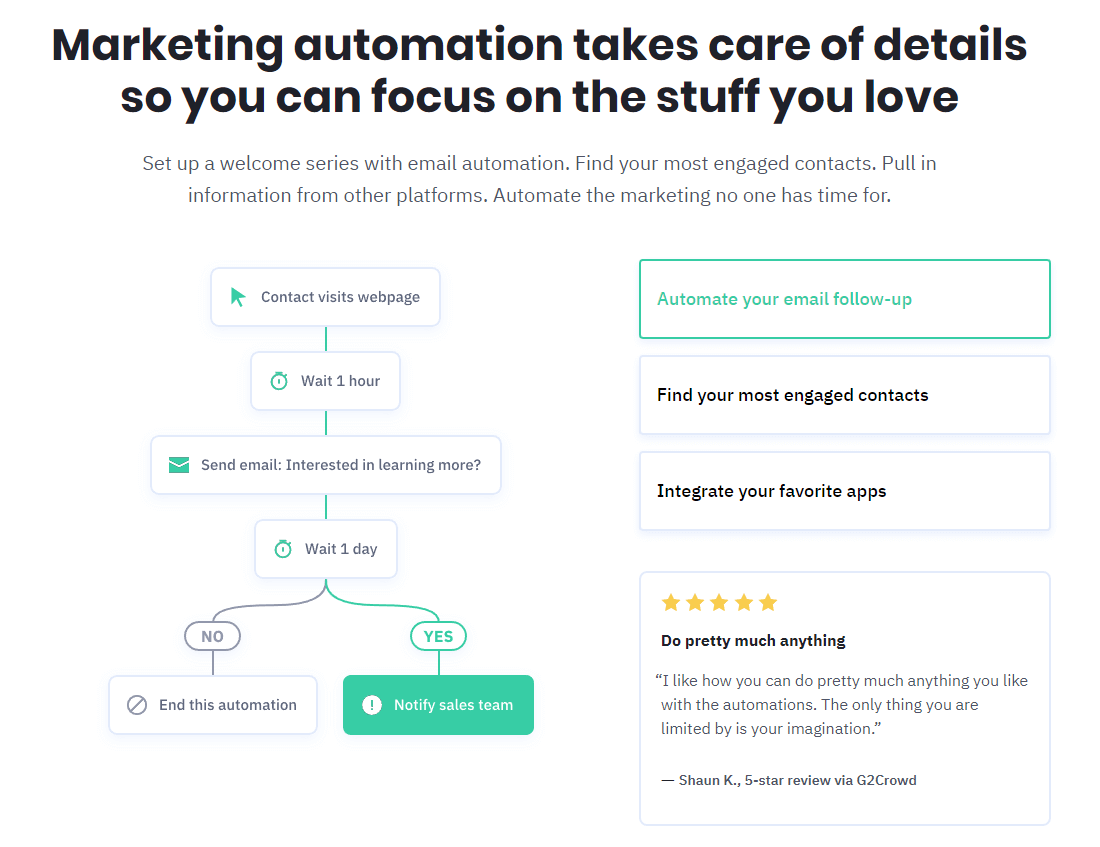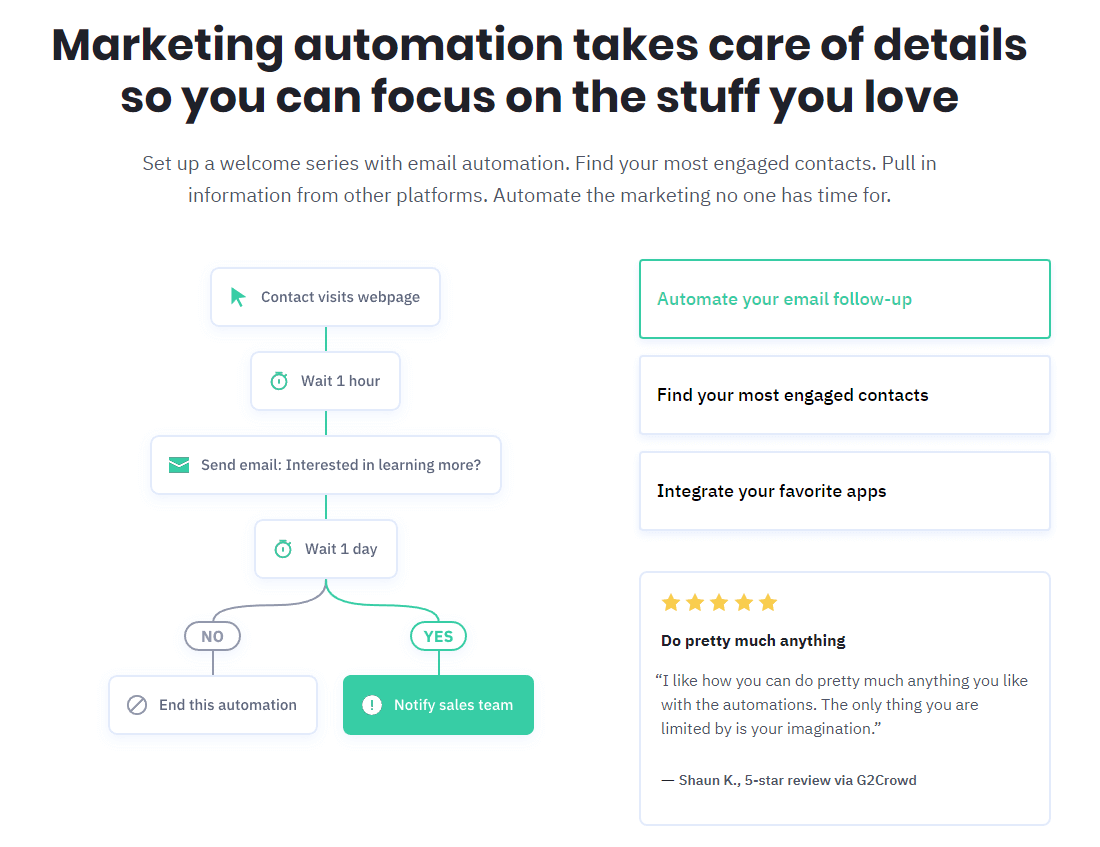 (Source: Author's Screenshot, ActiveCampaign)
As you can see in the simple email automation workflow above, you can control the timing of when an email is sent in relation to an action performed by a potential customer, and depending on the customer's response, you can send additional triggered emails, or forward the request to a salesperson who can then follow up in person.
Similarly, email automation is also commonly used for lead nurturing or drip campaigns. This involves sending automated, personalized emails at specified intervals to help keep your product top-of-mind for your potential customers. Here is an example of a drip campaign that starts when a customer downloads a white paper, or "lead magnet" from your website: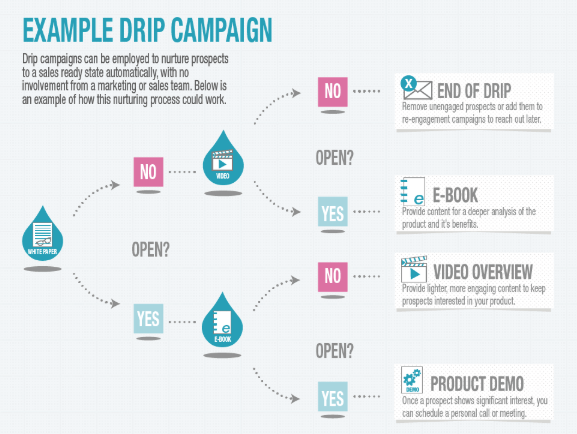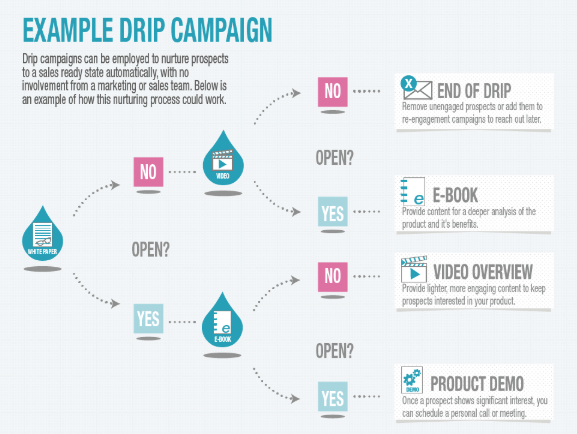 (Source: Author's Screenshot/Pardot)
The goal behind drip campaigns is to consistently provide prospects with timely content, relevant to their stage in the sales cycle. ActiveMonitor offers limitless possibilities for designing lead nurturing and drip campaigns. It also offers powerful Customer Relationship Management (CRM) functionality, where you can track all of your prospects interactions with your business, so everyone on the sales team is on the same page.
3

Customer Relationship Management (CRM)
One of the biggest challenges for any business as it scales up is keeping track of interactions with prospects and customers across the organization. As mentioned above, CRM software helps businesses do just that. By now, most sales professionals will be familiar with SaaS-based CRM systems. Salesforce, for example, is consistently rated as one of the world's most valuable SaaS companies. And is the most well-known CRM software.
Enter SugarCRM
There is a crowded field of contenders out there when you're shopping around for a SaaS CRM tool to monitor performance. One that gets consistently outstanding reviews is SugarCRM. With plans starting at $40 per user, per month, SugarCRM puts PC Magazine's Business Choice Award-Winning CRM solution. This tool is within the reach of small businesses, but it also serves companies the size of IBM.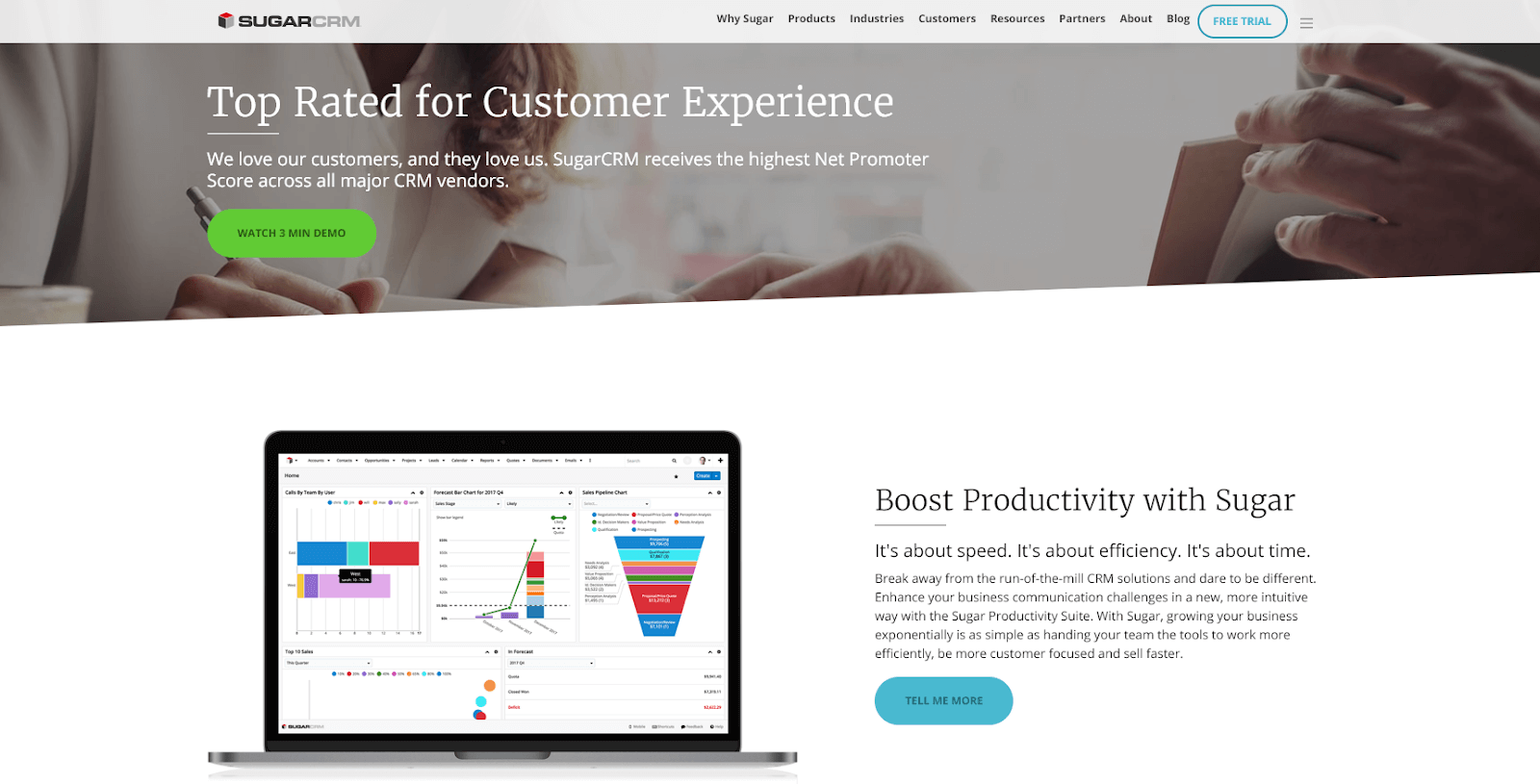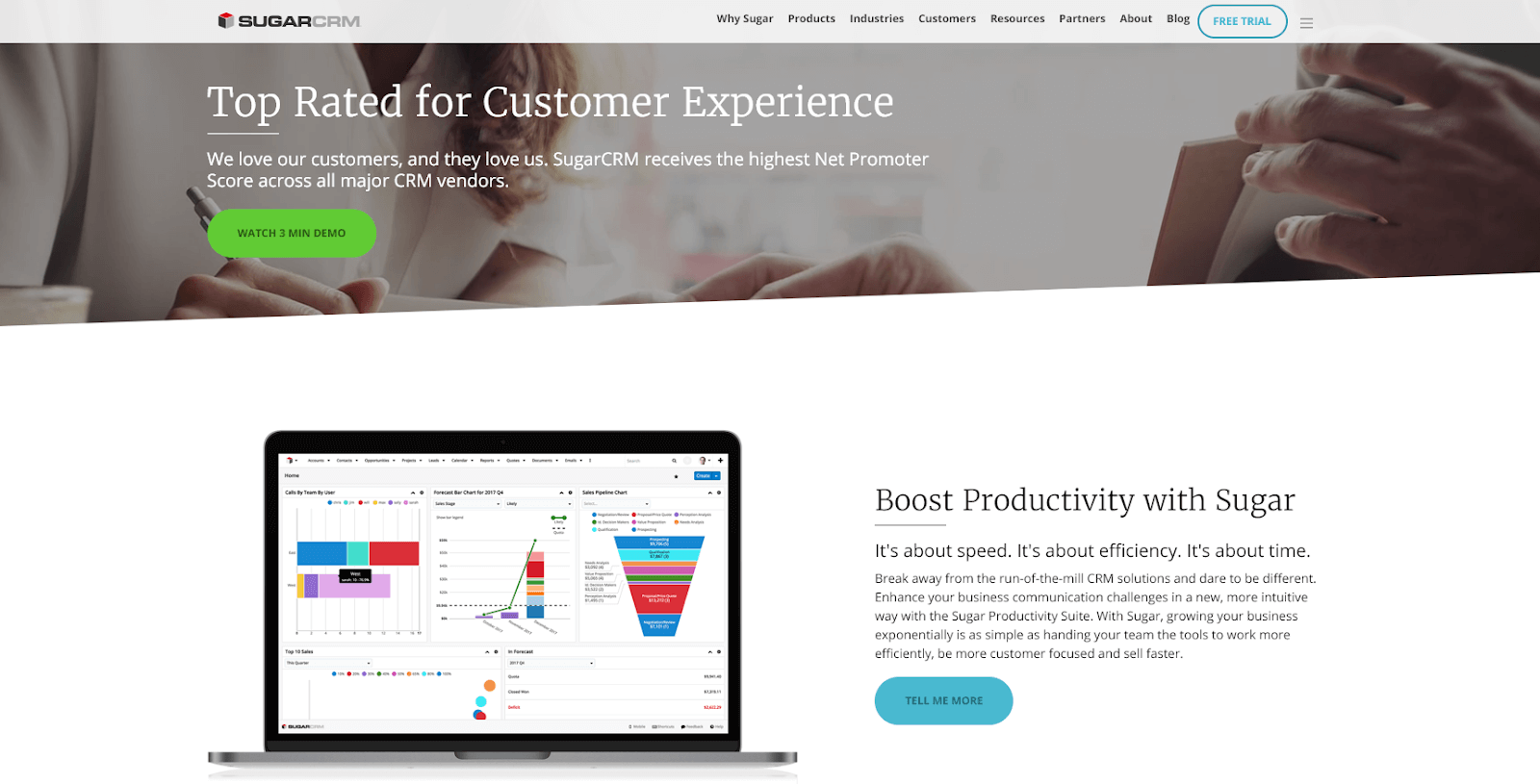 (Source: Author's Screenshot/SugarCRM)
SugarCRM provides integrated telephony. You can call a prospect from within the platform. This feature makes it much easier to create a record of the conversation. And SugarCRM can also identify known callers, automatically pulling up their customer record.
A good CRM SaaS tool makes it possible for salespeople and support staff to keep track of every interaction you have with a customer, over the entirety of the customer lifecycle.
As the old sales adage goes: The Fortune is in the Follow-up.
4

Scheduling
One of the most mundane, but essential, parts of the sales process is scheduling calls and meetings. Traditionally, this might entail much back-and-forth via email. Setting up a time convenient for both parties can take a while.
Enter Calendly
No longer. Calendly eliminates the runaround of setting up meetings. Simply create a Calendly account, specify your hours of availability, and start including your dedicated Calendly URL in emails or embed it into your website.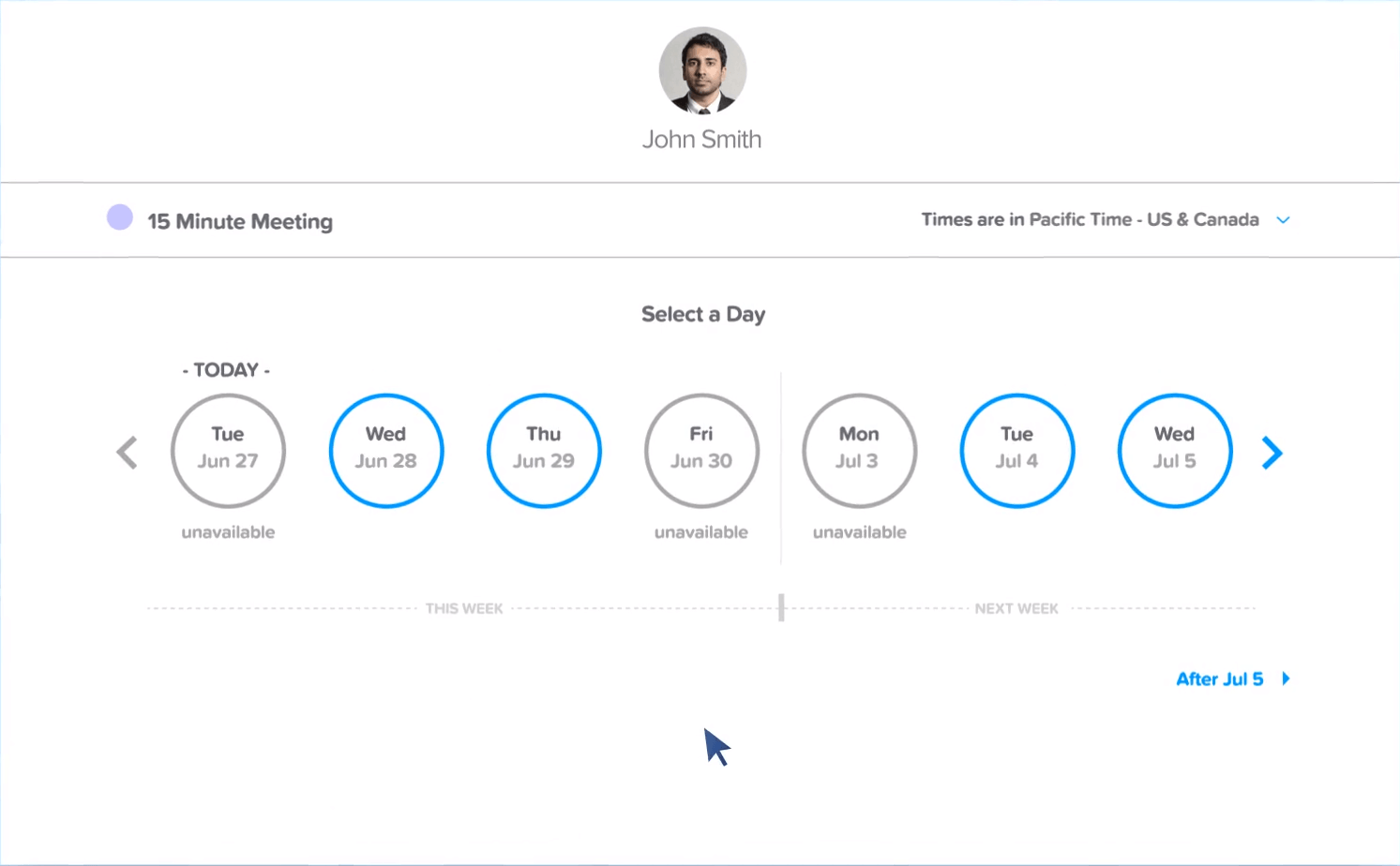 (Source: Author's Screenshot/Calendly)
Customers that click on the link will be taken to the Calendly interface. There they can select a time based on the availability you've specified.
Calendly automatically syncs with all popular calendar apps. Google Calendar, Microsoft Outlook, and Mac's iCal are all available. Connecting calendars help ensure that you're never double booked. You will automatically be shown as unavailable during appointments scheduled in these apps.
For sales teams, Calendly offers additional functionality.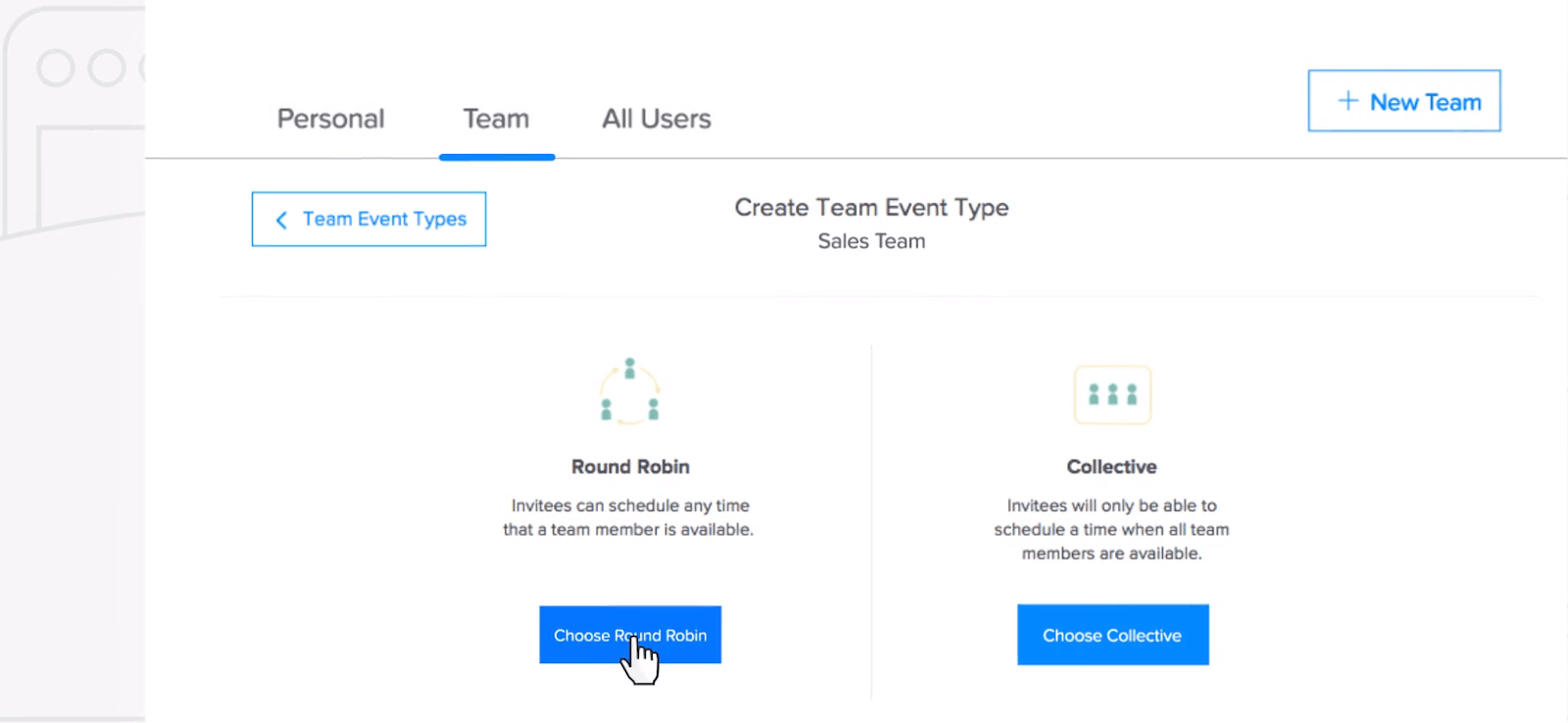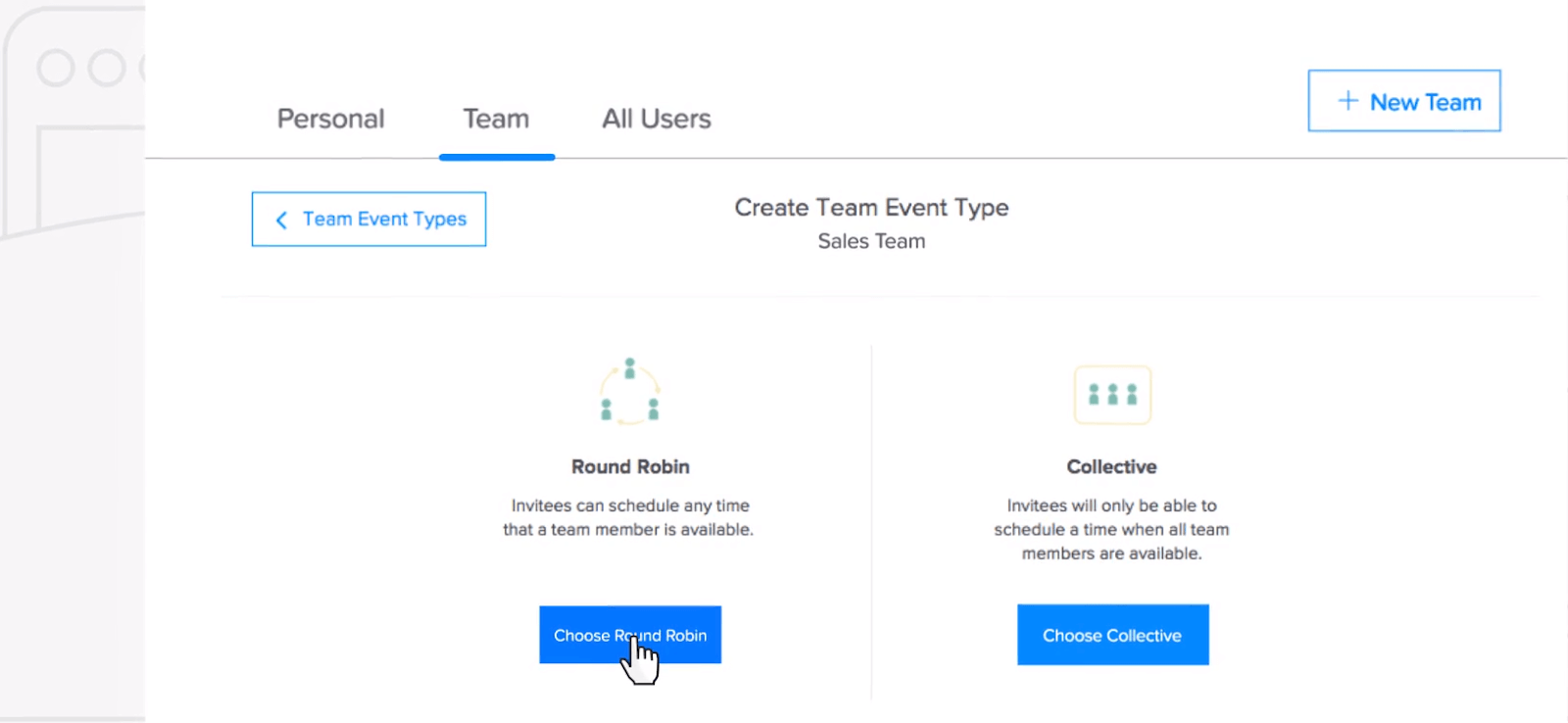 (Source: Author's Screenshot/Calendly)
By selecting the Round Robin feature, Calendly will show availability for whenever any member of your sales team is available. If a meeting requires all the members of a team to attend, Calendly will only show availability for times when everyone is available.
Calendly frees salespeople up. How? By eliminating the rigamarole of scheduling meetings, to spend their time on more worthwhile endeavors.
5

Sales Analytics
One of the greatest strengths of many SaaS products is their ability to analyze vast quantities of data and then present it in an easily digestible and visually appealing manner.
Enter InsightSquared
InsightSquared syncs with your CRM software to create presentation-ready reports almost instantly: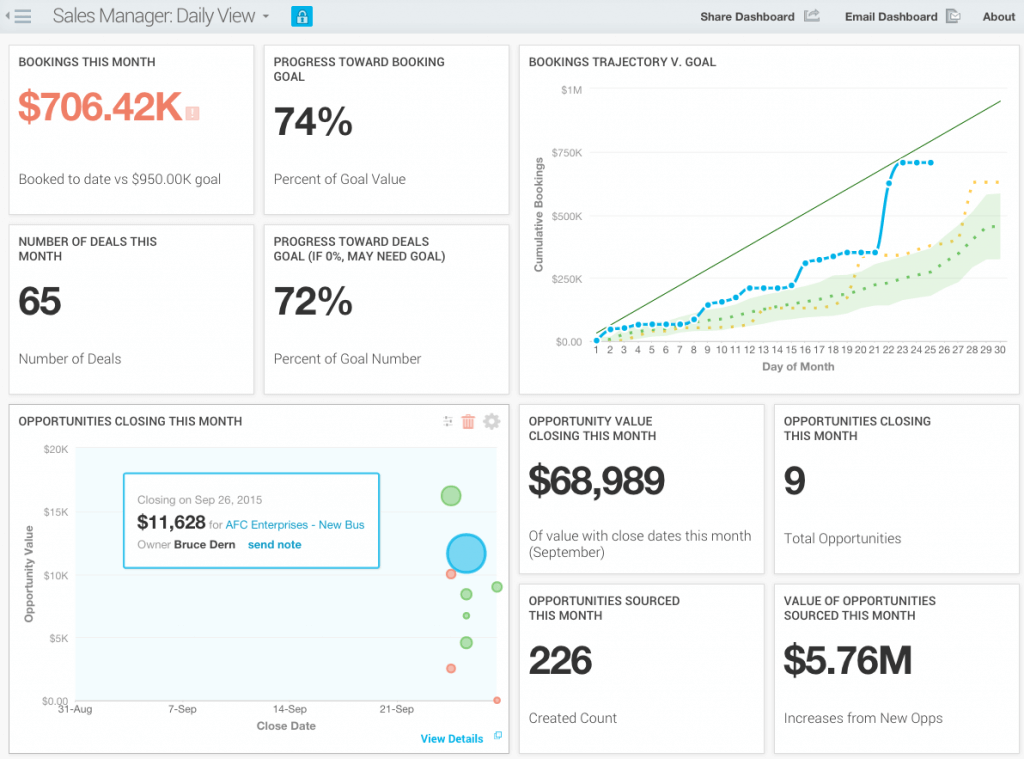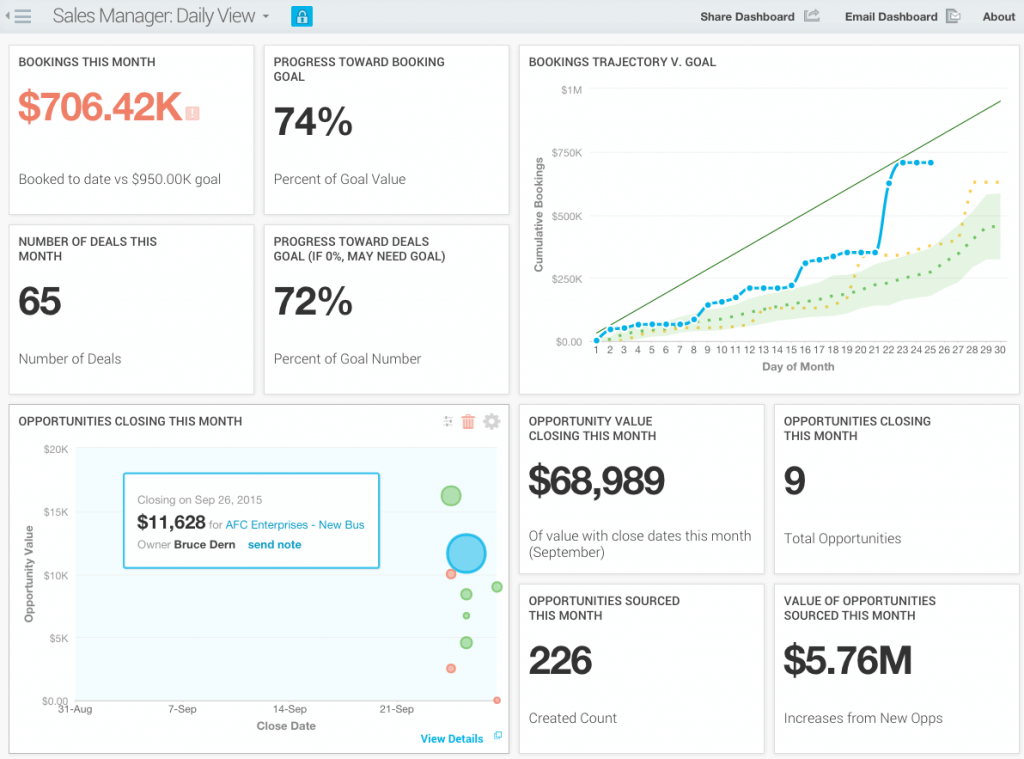 (Source: InsightSquared)
As soon as you connect InsightSquared to your CRM, you'll have access to over 80 reports out of the box. If one of InsightSquared's built-in reports doesn't give you the data you're looking for, you can build your own using their Slate interface.
InsightSquared dramatically expands on the native reporting of CRM software, and puts historical sales data at your fingertips.
6

Video Conferencing
Potentially one of the most time-consuming and costly aspects of the traditional sales process is the in-person sales or demonstration visit. The value of meeting a customer face-to-face should never be underestimated. But it is often not feasible or the most cost-effective option.
Enter Zoom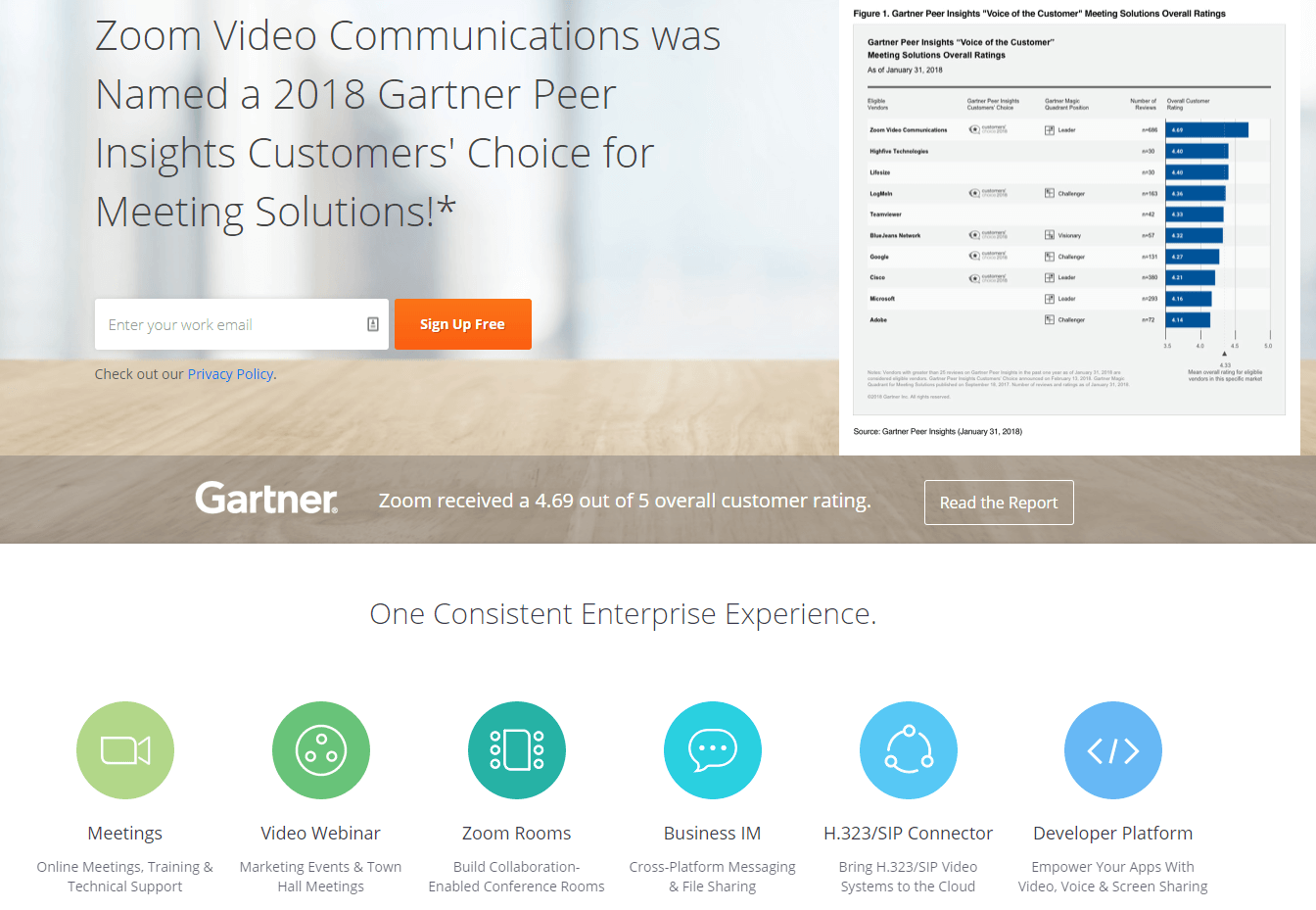 (Source: Author's Screenshot/Zoom)
Rated by Gartner as the top meetings solution provider, Zoom is a powerful SaaS tool that allows you to communicate face-to-face—even when you can't be in the same room. With Zoom, you can host unlimited one-on-one meetings for free, and unlimited meetings with up to 100 participants for $14.99 per month.
Zoom boasts extensive screen-sharing capabilities—invaluable for demoing software products— and offers webinar functionality for presentations to large groups.
 Zoom helps you deliver that personal touch, without ever having to leave your desk.
Final Thoughts
As a B2B sales professional, there are more SaaS tools than ever to support your mission through every step of the sales process.
Lead prospecting, email automation, CRM solutions, scheduling tools, sales analytics, and video conferencing are just six of the ways B2B SaaS tools can help shape your sales strategy and make your processes more efficient.
No matter what challenges you face as a salesperson, there is likely a B2B SaaS tool to help you meet them.
Editors Note:
Want to help contribute to future articles? Have data-backed and tactical advice to share? I'd love to hear from you!
We have over 60,000 monthly readers that would love to see it! Contact us and let's discuss your ideas!