What is Cold Email Deliverability?
Cold emails have the potential to be one of the most powerful lead-generating channels. However, this is only possible if you are able to deliver those cold emails to your prospect's inbox. As a result, cold email deliverability is the single most important factor that decides whether your cold email campaigns are successful or not.
The percentage of your emails that are delivered to your prospects' inboxes is referred to as cold email deliverability. In sales outreach, cold email deliverability testing is essential because if emails won't reach inboxes, a sales dialogue will not be able to begin.
If your cold emails are not being delivered, no amount of perfecting that ideal call to action, that unique subject line, or that quite so cheeky yet customized remark will make a bit of difference.
Increase cold email deliverability by sending emails from your own network, measure interaction with bespoke links, regulate email volume, and assure irregular human-like gaps between mailings. Your email campaigns will be as concrete as can possibly be put up.
When doing cold email outreach, it is critical to consider the different elements that might have an influence on cold email deliverability and include these considerations into your outreach plan.
Cold Email Deliverability Metrics to Monitor
Performance improves when performance is quantified. By following the data, you will be able to readily discover areas where you may improve.
In addition to tracking, it's vital to know what the metrics are telling you so that you can respond accordingly.
1

Deliverability Rate

If you want to be successful with your email marketing, cold email deliverability is critical to your overall performance.
In a nutshell, the cold email deliverability rate (also known as the acceptance rate) is the percentage of times an email marketer is effective in getting an email delivered to a recipient's email address.
To calculate the cold email deliverability rate of your email, you just divide the number of emails received by the number of emails sent out.
2

Bounce rate

The bounce rate indicates the percentage of cold emails that "bounced" or were not sent successfully.

While there are numerous reasons why an email may fail to arrive, they may be classified into two categories:
Soft Bounce: If you have the right email address but the recipient's inbox is too full to receive it.

Hard Bounce: If the email address you're sending to does not exist, the server is unable to deliver the message.
In essence, the bounce rate is the strongest measure of the quality of your email list data.



3

Open Rate
The email open rate indicates the percentage of recipients that successfully opened your email.
While open rates by themselves are not very convincing indicators of success, they may assist paint a more complete picture of how specific parts of your cold emails are working, such as:
Subject lines: A low open rate may suggest that your subject line is not sufficiently detailed or persuasive. A/B test alternative subject lines or put the recipient's name in the subject line.
Timing: You are not the only individual competing for your prospect's attention in his or her email. If your email open rate is poor, experiment with different times of day to see if you can push your emails to the top of their inbox.
What is the Average Cold Email Deliverability Rate?
The average response rate to cold emails, you ask?
Well, it's between 1 to 5%.
Clearbit conducted an analysis of hundreds of email campaigns sent through GMass to estimate the average response rate for cold emails.
They saw efforts with response rates of less than 1% and ones with response rates above 25% in their analysis of cold outreach data delivered using GMass.
While it is a widely recognized number online, they would caution you to take it with a grain of salt due to the fact that your response rate is impacted by a multitude of various factors.
9 Steps to Maximizing Your Cold Email Deliverability
By this time, you should have a firm grasp of the fundamentals.  You must successfully navigate that obstacle course in order to reach the inbox.
Gain a head start by following these measures to increase your chances of reaching your goal:
1

Set Up DNS Records

DNS is a critical component of the internet's structure. You don't need to comprehend it completely, but there are a few components that might impact your cold email deliverability.

If any one of these elements is wrong or absent, you risk being banned by a server before your message ever reaches the spam filter.

In terms of email, your information consists of the following:
Framework for Sender Policy (SPF). This demonstrates that you are whoever you claim to be. That is certainly going to have a significant impact on the ESPs and filter.
DomainKeys Identified Mail (DKIM). This is a more secure method of authentication. Consider it as the key to unlocking the message.
Domain Message Authentication Reporting and Conformance (DMARC). This was formerly optional, but with modifications to Google and Microsoft's algorithms, it is now completely essential. Microsoft has stated that they would begin relegating mail accounts that do not have DMARC configured to spam folders.
The SPF is stated on the mailed-by: line.  It must be compatible with corporate servers. Certain ESPs, such as Mailshake, allow for updates. Multiple SPF data should be merged into a single "flattened" record.
Your DKIM must be your signed by: line.  It should be consistent with the from: domain. 
Finally, while DMARC is not needed at the moment, it is becoming increasingly important for larger corporate systems. A tool such as dmarcian can assist you with this.
2

Build A Qualified Prospects List

LeadFuze may help you filter down your search results in a variety of ways. It helps you to identify companies and individuals who could be interested in what your business has to offer.

You may acquire customized leads for whole market sectors, as well as particular accounts or individual prospects, using this service. Marketers, recruiters, and salespeople are the most frequent users of this application as they build their ideal prospect list.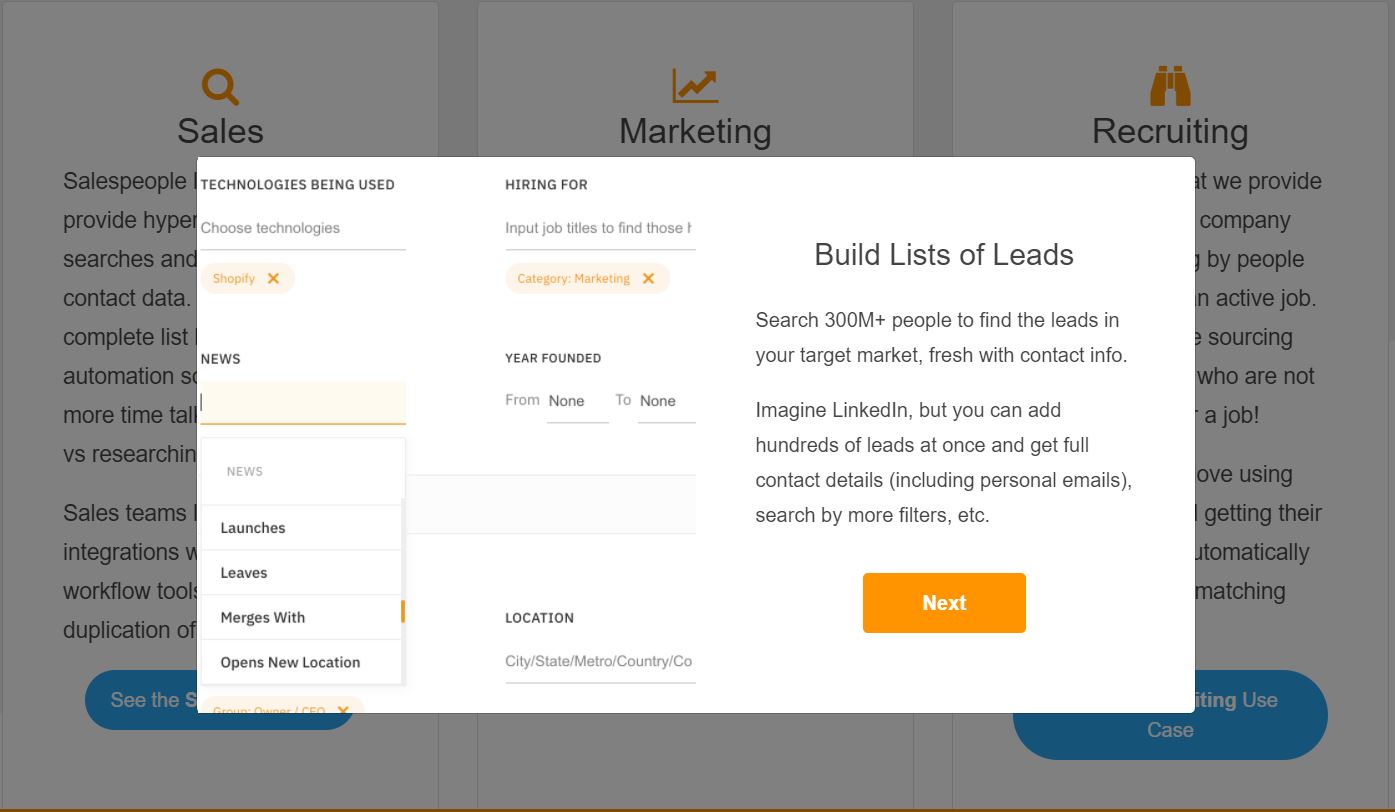 LeadFuze is capable of providing you with the most current leads. Automation of prospecting tasks has never been easier!
LeadFuze is an artificial intelligence-driven lead generation solution that works in combination with Fuzebot.
After entering basic information about prospective buyers (industry, employee size, role, and keywords), Fuzebot automatically creates thousands of targeted email leads that meet the user's specific criteria.
Additionally, you can utilize Leadfuze's cold email interface to automatically generate targeted email leads for agency prospects you've put on a list.
3

Verify and Clean your List

When was the last time you cleaned out your email database?

If the response is never, you're spending time, energy, and money promoting to people who have no interest in your business.

Each year, email lists drop by 20%–30%. Up to one-third of your clients will never receive your emails, let alone click on your CTA. Therefore, what is the point of communicating with them?

That is where email cleansing comes into play.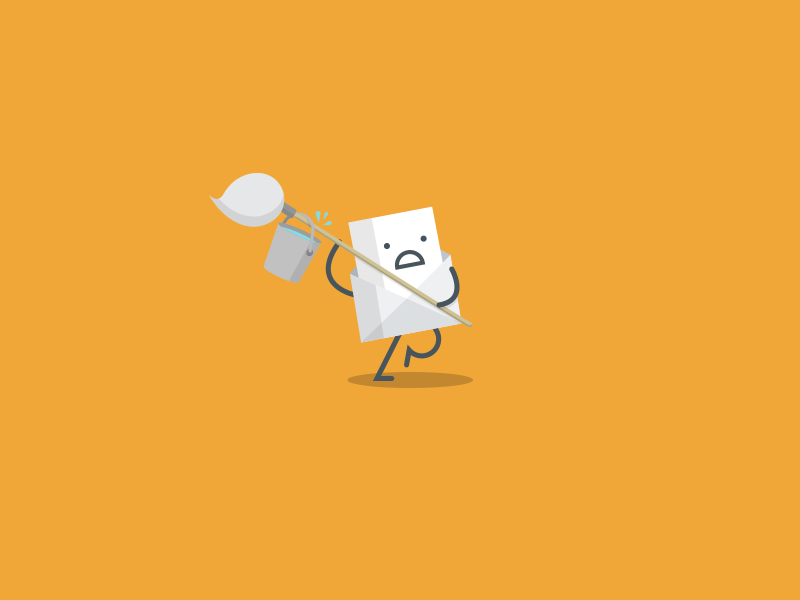 What does email cleaning entail? Email scrubbing is the process of eliminating inactive customers from your email list in order to market to individuals who actually want to get your emails.
Because email list maintenance is critical to effectively targeting your marketing, you should conduct an email list cleansing at least twice a year.
4

Use a reputable cold email software
Cold emails are not always seen as spam. Businesses that do it correctly target highly targeted audiences that are seriously interested in what they have to provide.
Cold emailing is all about targeting the correct audience and providing genuine value in your email messages.
Spamming is a term that refers to when a business or an individual decides to overwhelm an audience with unnecessary and undesired material.
Cold emailing is basically advertising that the recipient can opt-out of at any moment to avoid receiving such emails long term. Cold emailing may be tedious labor for marketers, as they will need to perform continuous copying and pasting. So this is where cold email software may help. Here are top cold email software that may help you:
5

Warm-up your email account

In other words, how can you ensure that emails received from my email account will not be classified as spam?

With the increase in demand for email outreach automation and the technologies that support it, an increasing number of businesses have become aware of the cold email marketing needs.

Warming up email domains is a critical factor in determining the effectiveness of your email marketing. It's especially critical to do so if your domain and email addresses are brand new.

Running the warm-up continually is quite useful. 

Produce clean emails to prevent bounces (using email verification tools) and continue warming up your domains.

There are essentially two types of warm-ups: manual and automated. The automated one may have additional functions;

A Manual warm up can be time-consuming.
Automated warm-up as a stand-alone service (fee-based but completely easy).
Here are some examples:

If you're searching for an automated email outreach tool, Lemlist (with lemwarm) and Gmass are your best bets.
Manual warming up is a time-consuming process that we do not suggest. It's just too inconvenient and time-consuming. Apart from that, manual warming up does not produce the same effects as automatic warming up.

The most efficient and easiest approach is to purchase an email marketing tool that already has that feature, ideally at a reasonable price. Lemwarm from Lemlist is an example of such software. 

It's a well-known fact that cold email templates can increase your efficiency when it comes to sending cold emails.

While templates should be utilized as a starting point to expedite the process of sending cold emails, a balance must be established between sending fully templated campaigns (which is never a good idea) and sending 100 percent customized emails (gets results but is really inefficient and time-prohibitive).

Here are some cold email templates, as well as some suggestions on how to utilize them.

To achieve the greatest results, templates must never be copied from a website and delivered as-is; they should always be customized to the sender's tone and style.

This helps ensure that you don't send the very same email as a contender.

A cold email template is only a framework upon which you must build. Take the time, and you'll have created a powerful tool that enables you to maximize the effectiveness of an already highly effective channel.
7

Start slow with cold email campaigns
Begin with no more than 50 per day and gradually increase. Maintain as much consistency as possible in terms of volume and mailing schedule. Too much, too soon, and you will almost certainly get flagged. You must also know the best day to send cold emails.
Adhere to the following system:
Week 1: 50
Weeks 2 and 3: 85-100
Weeks 4 and 5: 150- 250
Week six: 380, and so forth…
There is no set guideline or precise quantity. It's a question of assessing and testing. If you ever reach Google's limitation or have bounced more than 5%, we recommend reverting to the prior limit and waiting another week.
Above important, once you've identified a sweet spot, maintain as much consistency as possible in terms of volume and mailing schedule. Too much, too soon, and you will almost certainly get flagged.
8
Include an unsubscribe link
There is some dispute over opt-out or unsubscribe buttons and their effectiveness in assisting you in complying with CAN-SPAM and GDPR.
To begin, let's define opt-out and unsubscribe, particularly in the context of cold emails.
Cold emails, by nature, are messages sent to prospects who have not previously interacted with your business. In other words, these individuals have not subscribed or 'opted-in' to receive any type of communication from you – and therefore, providing them with the choice to unsubscribe from your listing is illogical.
On the other hand, the CAN-SPAM Act requires that B2B emails containing a commercial offer provide a mechanism for recipients to unsubscribe from future mailings. Similarly, if you wish to comply with GDPR, you must give a straightforward method for customers to opt out and have their private details deleted from your database.
While this is why cold emails often include an unsubscribe link at the bottom, there is a more effective method to comply with the law — by including a disclaimer.
Disclaimers do not have to be lengthy, complex, or written in legalese. Simple and conspicuous messaging, for example, 'P.s. Simply press respond to notify me that you do not wish for me to contact you again, and I will delete your information from my database.'
Simply lengthen this message and give a brief explanation of why you're emailing them. Indeed, you may include an external link in your disclaimers that directs readers to an opt-out form informing them of your intention to delete their personal information and never bother them again.
Additionally, you can add an opt-out option in the content of your email by using a short statement such as: 'Please let me know if this is of value to you or if I should immediately cease sending you emails.'
In brief, the term 'unsubscribe' does not have to be in your email in order for it to be considered legitimate. Indeed, we maintain that the use of this term contradicts the definition of a cold email.
9

Motivate replies

You're almost finished. Simply write a call to action (CTA) that will convince your prospects to take in response to your cold email. It might be organizing a Skype conversation, providing comments, or responding to you. Anything you're prepared to handle. Any action you wish them to take. Maintain an uncomplicated and basic approach.

To ensure that your addressees take action, your CTA should include the following:

Express the objective of your email – the CTA should succinctly state the goal of your email. In other words, it should make it crystal clear to the recipient what you need them to do.
Be succinct and direct – the CTA should not exceed one phrase. You should be as concise as possible. It should also not be blurry.
Conclusion
We recommend that before sending any emails, think about how you can change up the way they sound and what tone it should take.
With these 9 easy steps for increased cold email deliverability, we hope to see more success from all those who are trying their hand at cold email marketing!
What were some things that helped increase your sales with successful cold email deliverability? Let us know in the comments below so other marketers can learn too.
Editors Note:
Want to help contribute to future articles? Have data-backed and tactical advice to share? I'd love to hear from you!
We have over 60,000 monthly readers that would love to see it! Contact us and let's discuss your ideas!