Make Use of These Cold Email Tips that Actually Converts
Cold email is just like door-to-door marketing. Believe me; you're also going to get a lot of no's. Unless that is, you learn some cold email tips that really convert.
Cold emails have only an overall open rate of around 14-23 percent to start with.
Not only are you up for an incredible scale of inbox filtration and competition, but you've also got to bring your A-game if you want to truly generate outcomes with cold email.
Data after statistic informs us that email marketing has one of the greatest ROIs of all marketing strategies—as high as 122 percent in some situations.
But if you want to attain top cold email effectiveness, you need some cold email tips that are a bit different from what other salespeople are doing.
Here are 10 cold email tips that could help you stand out.
1

Create contact profiles for your prospects

Consider this: even if you are the most experienced salesperson in your organization, if you are reaching out to the incorrect individuals, your sales abilities and these cold email tips will have no effect on their willingness to acquire your goods.

Despite the fact that sales is a game of numbers, most pros advise against spreading a wide net with the goal of capturing a deal.

Today's top sales professionals achieve success by developing and connecting to hyper-targeted lists that are comprised solely of the most potential leads in the market.

Of course, locating the appropriate individuals and determining the most effective means of reaching them is no easy task.

It calls for not just in-depth knowledge of products and services but also in-depth knowledge of one's client base, as well as access to the appropriate tools and information.

We're happy to say that LeadFuze is here to help you.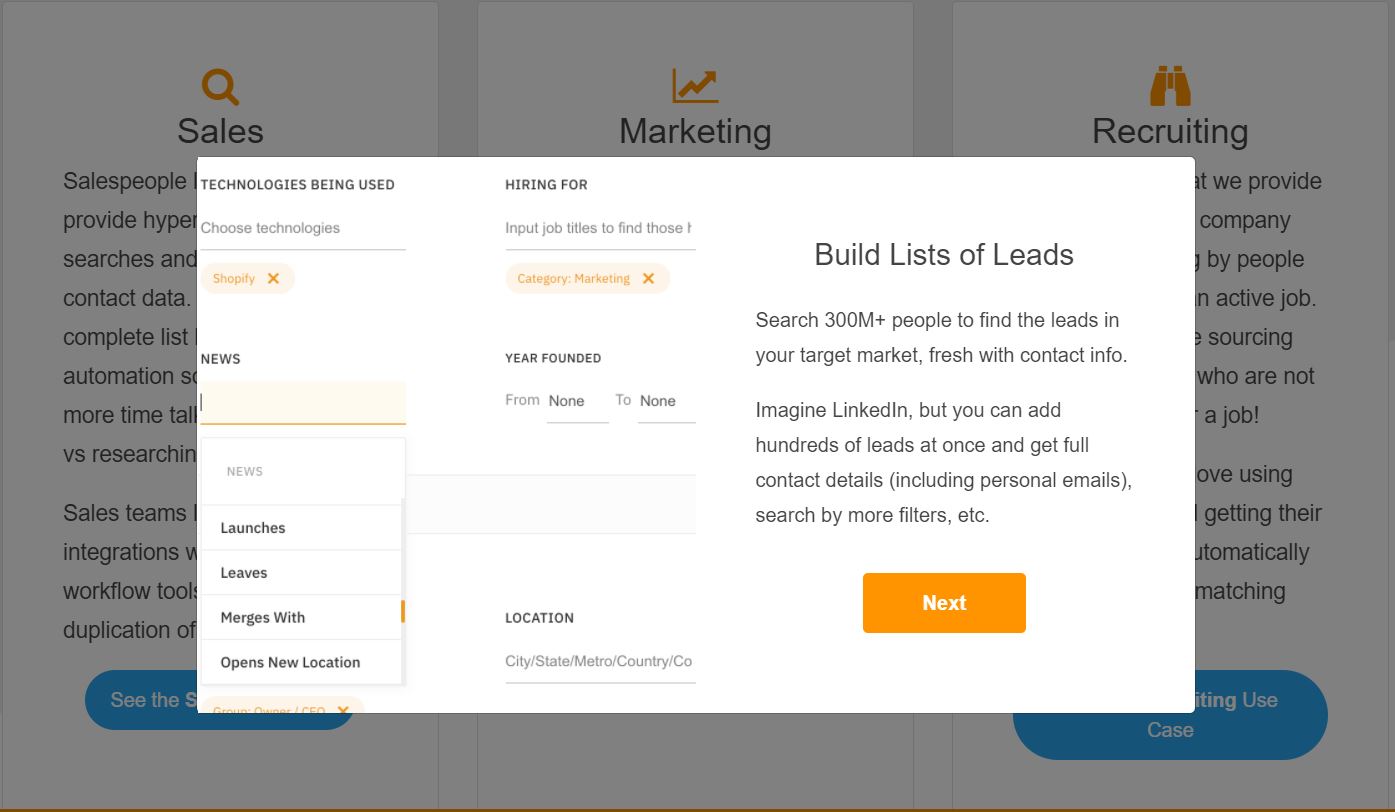 LeadFuze may assist you in a variety of ways to quickly narrow down your search results. It enables you to look for organizations or individuals who may be interested in what your company has to offer them.
By utilizing this tool, you may purchase tailored leads for whole market sectors, as well as specific accounts or individual prospects. Marketers, recruiters, and salesmen are the most typical users of this tool while constructing their ideal list of prospects.
LeadFuze can provide you with the most up-to-date leads. Automation of prospecting duties has never been more straightforward!
LeadFuze is a lead-generating system driven by artificial intelligence that works in conjunction with Fuzebot.
Simple information about prospective buyers is entered (industry, employee size, role, and keywords), after which Fuzebot automatically generates thousands of targeted email leads who fit the exact criteria of the user who entered the information.
Additionally, you can use Leadfuze's cold email interface to automate the production of targeted email leads for agency prospects that you have added to a list.
Once the funnel has been established, more emails will be sent. Do you like to receive 50 new leads by email every day? 1000? Is it possible to add a bit more? Nothing is out of the question.
Whoever does not answer will be subjected to regular follow-up emails from your email address, and those who do reply will be removed from future automation.
All that is required of you is to focus and reply to those who have already expressed an interest in your company.
It is workable for your entire business process to be automated. Leadfuze will provide a more cost-effective way of generating leads as compared to ad campaigns.
2

Use Short Subject Lines

As a result of the volume of emails we get on a daily basis, we've all become experts at identifying spam and sales emails with a quick check of the inbox.
You've seen them before: the emails that go on and on, with subject lines that go over the edge of the page. Every letter in the sentence is capitalized. They use excessive punctuation.
Every one of them is yelling, "Don't open me!".  Make an attempt to distinguish yourself. That's exactly why you're reading about these cold email tips. Using only 3-4 words in your subject line might assist you in accomplishing this goal.
When you keep your subject line brief, it makes the contents appear more casual and less sales-oriented. Also worth highlighting is that mobile devices are now used to open and read emails, accounting for 66 percent of all emails.
In some cases, if your topic line is too long, it may be cut off by the device and its settings. Test Subject, a helpful tool provided by Zurb, offers a fantastic feature that allows you to view your subject line across a variety of devices before sending it.
However, if you keep the subject line simple and conversational, you won't need to use any sophisticated techniques.
3

AB Test Your Subject Lines

There are a variety of elements that influence your email open rate. Deliverability is influenced by a variety of factors, including the sender's identity, the time of day, and the preheader text—but no element is more essential than the subject line. That's why this is an essential part of our cold email tips. 
The subject line of your email is what attracts people's attention. It is here that you have the opportunity to capture people's attention and compel them to click via the power of desire. Yes, make sure that you remember this as one of the most important cold email tips. 
It is something that causes people to pay attention.
If you have a list of 10,000 individuals and have a 20% open rate, you will receive 2,000 readers. If you can increase that percentage to 25 percent —which is quite achievable with a well-written email subject line — you will have gained another 500 subscribers.
Even if you just have a 1% conversion rate, that's still 5 new clients for you.
All of this was accomplished by simply altering the subject line of a single email. What if you had the ability to compose better subject lines for every email you sent?
It's challenging to choose successful subject lines, but A/B testing makes the process a whole lot simpler.
A subject line test is straightforward: you just send the very same email to different groups of your list. Check to see which group read your email most frequently, and then send the email with the successful subject line to everyone.
It is sufficient to do simple A/B subject line testing in the early stages. One topic line is compared to another. A competition to see which is the most enticing subject line. 
4

Send Only Personalized Subject Lines

Consumers do not want to be regarded as if they are just any other statistic. according to studies that have been conducted time and time again. As a result, they like to be regarded as the unique individuals that they are.

Furthermore, when businesses take the effort to customize the content, messaging, and subject lines for their readers, customers feel recognized and noticed, which ultimately leads to increased campaign engagement and conversion.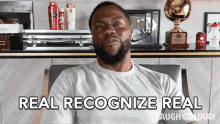 It is vital to tailor your subject lines and offer relevant information to each person in order to ensure that your emails are received positively by your readers.
A customized subject line includes information that is specific to the receiver. This may be anything from their name to their employment to a purchase or any other personal information that you have on file.
You should pay careful attention to your open rates for customized subject lines once you have taken the effort to design and send out your campaigns with unique ones.
Additionally, this should naturally result in an increased number of click-throughs, but this should not be the major statistic by which you evaluate your performance. What you actually want is for your receiver to open your message, so make sure your subject line is one that will entice them to do so.
Subject lines and emails that are tailored to the recipient are essential. Besides increasing overall open rates, it has also been shown to improve revenue as well as click rates and transaction rates in email campaigns.
While the data is always changing, the trend stays the same: tailored subject lines improve the likelihood that your emails will be opened and read, and personalized content increases the likelihood that your emails will be converted into sales.
5

Write an Attention-grabbing Intro

You are already aware of the importance of the subject line of your email: It aids prospects in choosing whether or not to read your email message. But, after they make their decision, what will they see on the inside?

In the midst of all the discussion over subject lines, it's easy to lose sight of the significance of the first line.

What decides whether or not a prospect will be keen to know more about what you have to offer is the first line of the inner text, which is the opening line.

Decision-makers are aware that you have something to sell – and are already under the impression that they don't have time.

In addition to motivating people to take a few minutes out of their day, a strong opening statement opens the door to dialogue. They may still decide that they just aren't in the industry (or in the mood) for something you've got to say, but at the very least, you will have received an opportunity to be heard.

Many amounts of ink have already been spent over the subject line of an email, which is the very first line that prospects view before even opening your message.

Despite the fact that it has received a great deal of attention, its reputation is well-deserved. People will not read an email if it does not include information that is of interest to them.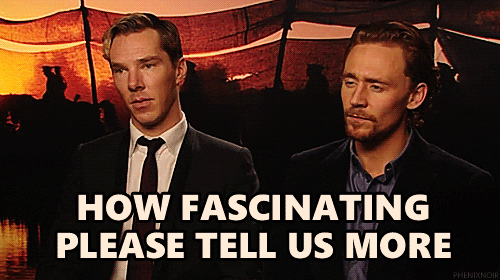 Fortunately, you can take advantage of this fact to your benefit. The most effective approach to place your opening line is to ensure that it is compatible with the subject. It is important that your subject line has an inferred promise and that your opening line must deliver.
6

Personalize Email Copy
We are living in an era characterized by personalization.
We have a wealth of information at our fingertips, but we don't always take advantage of the opportunities it presents.
So, what is it about the marketing tactics that prevent us from incorporating personalization?
It surely isn't due to a lack of understanding of the advantages. Marketers appear to recognize the importance of customization, as 94 percent of businesses believe that it is essential to their present and future success.
Instead, it appears that we are unsure of how to personalize a situation. The fact that 60 percent of marketers say that they struggle to customize content in real-time indicates that there is some misunderstanding about how to go about implementing it.
When it comes to customizing your email marketing, you won't have to put up with much difficulty. There is a variety of very easy but complex techniques to personalize your emails that go beyond simply include your name in the message body.
While customizing your emails is an important first step toward successfully addressing your customers, your organization can do much more. You may enhance your success rate by combining customized emails and landing sites.
Not only must your email and landing page look and read the same, but they should also have the same tailored call to action for the consumer. This results in a unified experience for the consumer, which increases their likelihood of conversion due to the fact that they are being shown tailored content based on their data.
Nuffield Health, a fitness company, made this a priority and had excellent results.
By combining tailored emails with landing sites, they hoped to boost membership and create more leads. They then created numerous landing pages that corresponded to distinct client segments and customized email communications for each section. Both the emails and landing pages featured identical information targeted at converting consumers depending on their unique business objectives.
Nuffield Health saw a significant improvement in click-through and conversion rates as a result of this strategy. They increased their conversion rate by 8% from 1% in previous efforts. It demonstrated that clients would benefit from a more customized and targeted approach that was consistent across all touchpoints with the business. Now, what's an even better example for this cold email tips article than that? 
7

Be Direct and Clear

As mentioned in these cold email tips earlier, customization is critical for a successful cold email – robotic, cookie-cutter, cut-and-paste content is not personal. Maintain a serious but personable tone. You want to be able to read your email aloud without it seeming choppy or out of sync.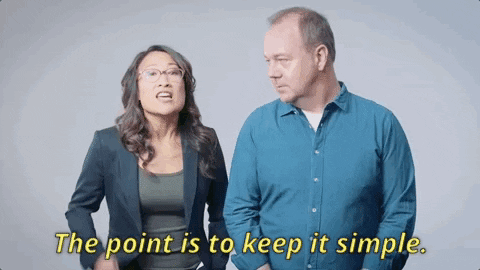 Additionally, no one wants to read a lengthy essay outlining every specification, feature, and advantage your product or service offers. Again, you want to keep your text organic and conversational – which typically implies shortness and simplicity.
8

Ask Questions

With a question at the end of your first email to a prospect, you catch their attention, establish your knowledge of the industry, and set the stage for a meaningful dialogue. That's exactly what these cold email tips are for. 
Perhaps most significantly, it helps to make your message memorable to the audience. According to the Zeigarnik effect, individuals become fixated on incomplete tasks — thus, leaving a question hanging in your prospect's head can force them to think about your email long after they've seen it. Eventually, it will increase your conversion rate.
Here are 7 Intriguing Questions from Hubspot that could help. 
9

Don't Mention your Product
In a business-to-business sales email, we must be delicate in our approach. We don't write it in order to make another sale. We compose it in order to establish a one-of-a-kind commercial relationship with a prospective buyer. And that necessitates a more personalized approach. That's why we're telling you in these cold email tips that you must also be careful with your approach. 
When we write a conventional pitch, the only reaction we will get from our prospects is the phrase "Good for you."
Make your prospects the focal point of your presentation, rather than the other way around. Provide them with as much value as you possibly can. Find out what difficulties they may be having and how you may assist them with. Make use of narrative to demonstrate to them how you might be able to alleviate their issues. Show them that you are here to assist and learn.
Benefits should be discussed rather than features.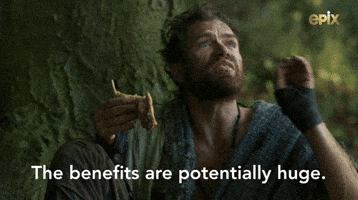 Don't list all of the attributes of the product.
Stop yourself from writing about the value you provide to others. Make a point of emphasizing the value your prospect may derive from it. Keep in mind to be detailed. Your message will be diluted if your benefits are too unclear.
It may seem difficult at first, but if you truly put yourself in the shoes of the consumer, you will feel it.
Another thing to keep in mind is that a pitch should be effortlessly integrated into the preceding section of your email.
 In other words, it should appear as though it is a natural continuation of a normal discussion. By all means, avoid being pushy or salesy.
10

Prove your Claims

Here's one of those very good cold email tips. Have you had a prospect who is taking advantage of the competition? Inform them that you can do the job better, cheaper, smoother, and faster. But of course, make sure that you really do.
The cold outreach demonstrates that you have done your homework. It also provides you with an opportunity to demonstrate how your company is improving and to provide quantitative evidence to support your claims.
Make sure to back up your assertions with links, analytics, or any other form of evidence to demonstrate your credibility. 
The formula is as follows:
Incorporate a reference of the rival into your presentation to demonstrate your study.
Make specific mention of areas where you outperform your competition.
Proof and/or measurements should be used to support your assertions and build credibility.
Make a call to action (CTA) to direct them to the next step.
11

Send Follow-up Emails

Email has a rather limited shelf life. More than 90% of email opens and answers occur within the first 24 hours after receipt. So, if you haven't received an answer within a day or two, don't hang around. Instead, return to the conversation and send a follow-up!

The problem is that 70% of individuals do not send a follow-up email.  Don't put yourself in that class.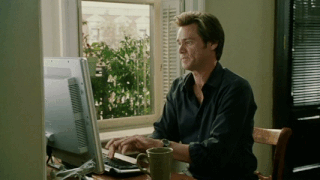 You can follow up on a cold email in an essentially limitless number of different ways. Just make sure that your follow-up will prove to be informative and useful.
Conclusion
Cold emailing is a tried and true marketing strategy, but with the rise of spam filters, getting your message to the inbox can be difficult. The good news is that by following these 11 cold email tips, you will be able to send more effective cold emails and convert more prospects into customers. Start sending out those messages today!
Editors Note:
Want to help contribute to future articles? Have data-backed and tactical advice to share? I'd love to hear from you!
We have over 60,000 monthly readers that would love to see it! Contact us and let's discuss your ideas!