With COVID-19, there's been a significant decrease in event based sales. I used to rely on conferences and workshops as marketing tools for my company.
In the tech industry alone, 10 cancelled events would cost more than $1.1 billion.
Many companies are canceling events or postponing them until after the crisis is over. However, many key decision makers who would be at these events are stuck at home with nothing to do and this presents an obvious opportunity.
Event based sales are also a great way to connect with leads and turn them into customers.
In this article, Ill tell you the reasons to switch your event from physical to virtual. First of all, let us look at why event based sales is important for an organization in general.
---
Need Help Automating Your Sales Prospecting Process?
LeadFuze gives you all the data you need to find ideal leads, including full contact information.
Go through a variety of filters to zero in on the leads you want to reach. This is crazy specific, but you could find all the people that match the following: 
A company in the Financial Services or Banking industry
Who have more than 10 employees
That spend money on Adwords
Who use Hubspot
Who currently have job openings for marketing help
With the role of HR Manager
That has only been in this role for less than 1 year
Just to give you an idea. 😀
---
Advantages & Limitations of a Virtual Conference for Event Based Sales
Webinars and video conferencing are different types of events, but they both have their own benefits. Article: The short answer is that you will need more than just a microphone for each speaker to speak into.
Below are four stats that I found interesting.
Many companies are now relying on webinars to generate leads.
Webinars are more popular among B2B companies than other types of businesses.
Webinar attendance tends to be 40%50% of the people who registered.
Webinars are best hosted on Tuesdays and Wednesdays.
Webinars are meant to be 30-45 minutes long.
As you can see, webinars are very common for online events. They're used in pretty much every niche.
These statistics show that virtual events have many benefits. However, two of the most significant weaknesses are:
Its difficult to get people to attend an event that is only virtual.
Once they show up, it's hard to keep them interested.
Most people will watch a virtual event at home, because they don't want the negative stigma attached to attending one.
Its not considered work.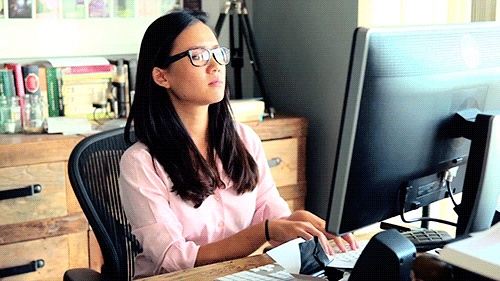 The stigma of the event based sales makes it difficult for people to attend. Maybe if attendees could network, they would view the event differently.
This creates a problem because people are so easily distracted by the internet. It's hard to get them to come and stay for an event.
It's hard to:
I've learned that if I want to host a meeting, it should last no more than two hours.
I've been running events for the same audience over a few days.
Thankfully, there are some things you can do to help diversify your workforce.
If your target audience is stuck working from home, a virtual conference might be more appealing than it would have been otherwise. Its not just as good of an event as the physical one – it lets people escape isolation.
The main benefit of virtual events is that its easier to get people to take action.
I hope Ive intrigued you with what we do. If so, here is how to find out more about it.
1. How to Plan Your Virtual Event Based Sales
When it comes to live streaming and webinars, there are a lot of great tools available. But the logistics involved in hosting an event can be difficult.
Alex Tachalova, founder of Digital Olympus, advises conference organizers to make their events unique by doing something no one has done before.
In the next few articles, we will explore how to prepare for a successful digital event. Lets start at the beginning.
How to Choose the Webinar Topic (& Position the Event)
While digital events may have a teacher-student vibe, an online event is really just a workshop with clear and actionable outcomes.
If you're hosting an event to generate leads, it should be pretty simple to come up with a workshop topic. First:
Identify the points of pain that your customers are experiencing and see if you can help them.
I want to create a list of benefits for people who attend the digital event.
Let the people who attended know what to expect from you after they've been contacted.
You can go to Eventbrite if youre struggling for an idea of what your online event should be about. Just type in your niche + workshop + Eventbrite + big city, and it will give you a list of workshops related to that topic.
If you're thinking about hosting a conference, focus on topics that have the most interest.
Youve got a venue and a date for your event figured out, so now it's time to think about how you'll structure each day.
What Format Shall You Use for your Event Based Sales
You can use three different formats for your online event. The first approach is a live video feed, the second one is an interactive chatroom with pre-recorded videos and the third format uses slideshows to present content.
Presentation: the presenter speaks to attendees and they listen.
A panel discussion is a presentation with two or more speakers who discuss and answer questions about the same topic.
Breakout rooms are a great way to encourage collaboration and creativity.
There are many formats that you can use for a presentation. I will be in a webinar soon where the main event is an individual presenting, and it will end with panel discussion.
You can use the three formats to create a virtual conference experience similar to what your physical event would have offered.
Breakout rooms are a relatively new trend that is not available on most webinar platforms. They can be used with Zoom, and chances are youve seen them before.
The ability to set group tasks is a nice feature for attendees, as it helps them network and makes the event more engaging. Im anxious to experiment with this in future events.
It's a great feeling to know that if someone else is watching the video, they can't just wander off and do something else. This helps motivate people who are hosting events.
Adam Franklin, a social media speaker, recently hosted an event that utilized breakout rooms. He found it to be the perfect way for him and his team of speakers to do their work.
I had all the travel plans for my 2 Day Client Intensive in Australia, but due to stringent travel laws and restrictions following a terrorist attack, I needed to pivot and run the entire event via Zoom instead.
I was unsure at first, but I quickly realized it wasn't so bad.
The event was a success because more people were able to attend, not just locals. It also opened the eyes of many who attended.
The breakout rooms were the stand-out feature of this event because attendees could meet everyone else, and we randomly assigned people into groups. The feedback was fantastic.
The next one will be much more focused on the business side. Im really looking forward to it.
When planning a panel discussion, you must first identify relevant speakers. For breakout sessions, the platform needs to support this feature and have clear time limits set.
Pick a Suitable Time
When hosting a virtual event, its important to define your target demographic and the region or country you are targeting. For example, if it's 10am in Anchorage on the west coast of America but 1pm for people living on east coast time zone (Chicago).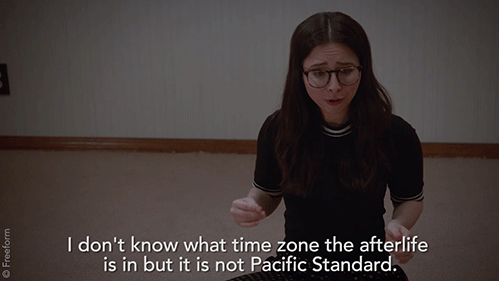 You will want to find a time that is suitable for your audience.
People are more likely to attend events on weekdays, so if you're hosting a conference or event that's also happening in person, consider scheduling it for the same days of the week. If it's virtual-only though, weekends can't be considered because your attendees will have other commitments.
Create Email Sequence
Once you have a topic, its time to start thinking about your marketing materials. There are two crucial things that need to be prepared:
When I first created this event, I went to a website called "Eventbrite" and found the option for an optin page.
Youll send them an email series when they sign up.
A simple optin page should have a registration form, some information about what they will learn at the event and who is hosting it. Include a brief bio of the hosts for credibility.
If you are using a webinar platform with no page builder, then there is an option to use landing pages.
It's always a good idea to offer an incentive. It can be anything from door prizes for attendees or another type of bonus. A lot of research has been done on this topic that shows incentives increase conversion rates.
You need to have an email sequence for people who register. Usually, it's three or four emails before the event.
A welcome email
As the date of the event approaches, I want to remind you about it.
A reminder email was sent the day before to remind people of this webcast.
One last reminder about the meeting. You're going to want to arrive at least an hour before it's scheduled.
Sending email reminders will lead to a drastic increase in attendance. The table below shows you the correlation between how many times we sent an email and whether or not they came.

2. How to Promote Your Virtual Event
You have your materials and you know what type of companies to target. The next step is getting those prospects interested in the event.
First, promote the event on your company website and through social media channels like LinkedIn. If you're doing personal outreach, ask people to forward it to anyone they know who might be interested in attending.
The obvious marketing channels are covered.
Secondly, have the speakers promote your event on their social channels. Make it as easy for them to do this as possible by creating banners and other marketing materials they can use.
To find out if a company is hiring, try using an email or LinkedIn to see who you should contact in that organization. You can use something like Voila Norbert to get the address for prospects.
You need to make contact with a prospect, even if they dont attend your event. This is important for future sales.
When you use the strategies mentioned above, it should be easy to get a decent number of attendees. However, your goal is not just getting as many people there as possible.
3. Tips for Hosting the Your Event
If youre the webinar speaker, it is important to know how to present yourself. You have an audience that will judge your appearance and if they think you don't look the part, people might not get through your presentation until the end.
Here's what you need to know about presenting:
Tell the interviewer about your background and what led you to apply for this position.
Deliver on what you promised to the audience.
The content is the most important thing.
Keep the mood light by telling a few jokes here and there.
Give them something to look forward to at the end of it all. For example, a door prize.
Provide a Q&A session
I would like to end with a call for action, asking you to consider the points made in this article.
So one way to follow up with your email subscribers is by sending them a squeeze page. This can be used as an opportunity for those who are interested in learning more about your service.
You need to do what you can to encourage your audience. This means that long lectures are not the way, but short and engaging lessons with a little fun thrown in will help them learn.
4. How to Follow Up on your Virtual Event
Follow-ups are essential for event marketing. You want to engage your warm leads and generate sales, or at least develop a relationship with them so they will consider you when they make purchasing decisions.
In your thank you email, offer a free consultation session or discounted product that would cost $1000 to show appreciation for their time.
Send the email to everyone, including those who did not attend. You could also send a link to the slides from their presentation.
Dont forget to ask your leads for feedback on the webinar or event you hosted. You can use it when deciding whether or not to hold another one.
Wrapping Up
The COVID-19 crisis has led to a lot of changes for us. Its possible that you are sitting at home reading this article, and not allowed in the office.
Ive shared my personal experience with virtual events. I also included insights from other marketers and event organizers who have had success running them.
Here are some key takeaways:
When you're brainstorming what the event will be about, its benefits are a way to get people interested in it. These benefits should also show up on your marketing materials.
If you're having trouble writing your registration page, there are many templates on Eventbrite to help get started.
You need to market the event far and wide. You should target your professional network with LinkedIn as well.
Sending a series of e-mails before the event will help people who signed up to attend, but then got caught up in their Netflix queue.
Try video conferencing to increase accountability among attendees. Breakout rooms will help the people at your meeting feel like they're actually there.
The last thing you want to do is end your digital event with a cold close. You should try and warm them up before they leave, or at least ask for their contact information.
It seems to be a trend for people to use video conferencing in order to connect with others.
In the future, there will be more salespeople who have the first-to-market opportunity when they embrace online events to connect with prospects.
This is your opportunity to take the risk.
---
Sign in to comment. Comment Comment Show: Oldest Newest Most Upvotes

Need Help Automating Your Sales Prospecting Process?

LeadFuze gives you all the data you need to find ideal leads, including full contact information.

Go through a variety of filters to zero in on the leads you want to reach. This is crazy specific, but you could find all the people that match the following: 

A company in the Financial Services or Banking industry
Who have more than 10 employees
That spend money on Adwords
Who use Hubspot
Who currently have job openings for marketing help
With the role of HR Manager
That has only been in this role for less than 1 year

Just to give you an idea. 😀
Editors Note:
Want to help contribute to future articles? Have data-backed and tactical advice to share? I'd love to hear from you!
We have over 60,000 monthly readers that would love to see it! Contact us and let's discuss your ideas!