In this post, you're going to learn how to find emails for cold emailing. Search for emails by address, by name, title, industry, location, and more.
The secret to exactly how to find an email address by name, so rather than leading with a dreaded cold call, you can warm up the interaction ahead of time!
Cold Calling has been around for a long time and it has a deservedly bad reputation. Ask 100 people what they think about cold calling and those 100 people will say…
"Cold Calling Sucks!"
But, that's not exactly the case with this new email outreach technology. Here's one example of how to find the email address for someone by using the latest in search technology.
Does Cold Emailing Work?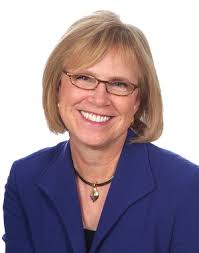 Sales legend Jill Konrath recently shared a cold email that got her attention…
Most people will quickly scan through their email inbox in the morning looking for any important messages. I typically browse by sender name.
Here is one she found from a name she did not recognize, so she checked the subject.
Subject: cold prospecting ideas?
A subject she was interested it, so she opened.
A quick message followed:
I learned about your consulting practice in an article I read on a sales website. I'm doing some research and would like to ask you two quick questions:
As a sales consultant, have you ever heard of cold emailing as a prospecting technique?
After you read (link to article), do you think this is a good prospecting technique?
This caught her attention. She was interested. He didn't waste any time trying to pitch anything. He simply started a compelling conversation around something she was interested in. He also didn't waste time talking about himself or his company. A full email signature was included, with links, so she was able to review them on her own.
She replied, and they took the conversation offline from there. A sales opportunity created.
If he did this same approach with the phone, leaving a voicemail, would she have responded?
No Chance.
Click To Tweet
Cold email outreach is an underutilized method to generate leads. Most people shy away from it, because they think it's spam (it isn't and here's why).
HOWEVER…You need to be careful.
You only should send to people who would be interested in your product.
How to Find an Email Address by Name, Job Title, Location, Industry, or Business Size
LinkedIn is one of the best resources to find someone's email address, almost every business professional has a profile these days, and with one search you can find them all.
You Can Find Leads Segmented by:
Job Title: I want only people who are VP of Marketing
Location: I want only people in Phoenix
Industry: I want only people in the Automotive industry
Business Size: I want only people who work for a company with 50+ employees
(and many other ways).

Imagine that.. Finding the email address to all…
…VPs of Marketing.
…HR Directors.
…Biotechnology founders.
The sales possibilities are endless!
REMEMBER: The selection of the list you are going to use is by far the most important decision you are going to make in this entire equation. It doesn't matter how well you do everything else. If you are working with a tired, exhausted list of people who have no interest in what you are selling. In fact, when it comes to marketing, the most important element is always…
How Well You Target Your Prospects!
Sweet little Mary the secretary ain't gonna buy your software (or even let your email through).. no matter how good your sales pitch is. You need to target the right person!
It Is The Quality Of The List You
Are Using And The Quality Of Your
Message That Really Determines Whether
Your Marketing Campaign Works… Or… Fails!
LeadFuze has developed a new piece of software to amplify your lead generation efforts…
Introducing Automated Outreach Emails to Your Prospect Lists
Imagine searching for your target market from within the app or on LinkedIn, adding the ideal prospects for your solution and the software immediately queuing up a personalized conversational outreach email to them the moment you click the "add" button?
We've spent months researching, dissecting, and studying the best aspects and biggest shortfalls of today's cold email prospecting and sending tools.
During the design process we focused on designing something to make your life easier. And we kept circling back to three goals:
Make it easy to find the (correct) contact info for your specific target market
Make it easy to send one-to-one email outreach messages to your prospects
Integrate them both together in the same app, so you can spend more time talking to real prospects who actually want to talk with you!
It has a dramatic impact in how you generate leads.
Click To Tweet
So with the above as our focus, today we launch the biggest feature upgrade to ever come out of LeadFuze. We hope it has a dramatic impact in how you generate leads, and that it makes your life easier along the way.
FIND YOUR IDEAL PROSPECTS

Search for prospects within the app or on LinkedIn and our software automatically uncovers the following information:
Email Address and Phone Number
Company, Domain, and Job Title
Social Media Profiles
We use several third party data providers as well as our own system to track down contact information. You no longer need to use an assortment of tools to find the information you need.
AUTOMATED OUTREACH

Automate personalized outreach by creating a series of emails. If prospects don't respond within a designated amount of time, your follow-up emails will go out automatically!
Add prospects to a list and all the outreach is handled for you.
Click To Tweet
Create a series of emails that go out automatically
Split test emails
CAN-SPAM compliant
Bounces are automatically detected so you'll get credit back into your account for prospecting
All you have to do is add prospects to a list and all the outreach is handled for you.
REAL-TIME REPORTING

See how effective each individual email is and make adjustments accordingly.
Open rates, click-throughs, responses tracked for each email individually
Split test emails in your sequence to optimize performance
Sales managers get free "Report" access without needing to pay for a license!
Other Key Improvements:
NEW User Interface – Sleek dashboard making it easy to use
Email Sending (directly in app) – Connect your gmail and send mass one-to-one emails
Advanced Reporting – Prospects added, email open rates, responses generated, etc.
This move puts us one step closer to our goal: to help our customers keep their sales pipeline full.
I'm excited to hear what you think!