What are Lead Generation Affiliate Programs
Lead generation affiliate programs are a type of affiliate marketing program where you, the publisher, or advertiser will make money from leads.
To participate in lead generation programs as an affiliate marketer, entrepreneurs must first find and sign up for one of these companies by providing their name, email address and creating a password to complete the process.
Leads generated through these programs are generated through advertising or marketing.
Leads can come from a variety of sources, including advertisements on search engines, banner ads, and other online platforms that offer lead generation services to businesses.
What Is Affiliate Marketing?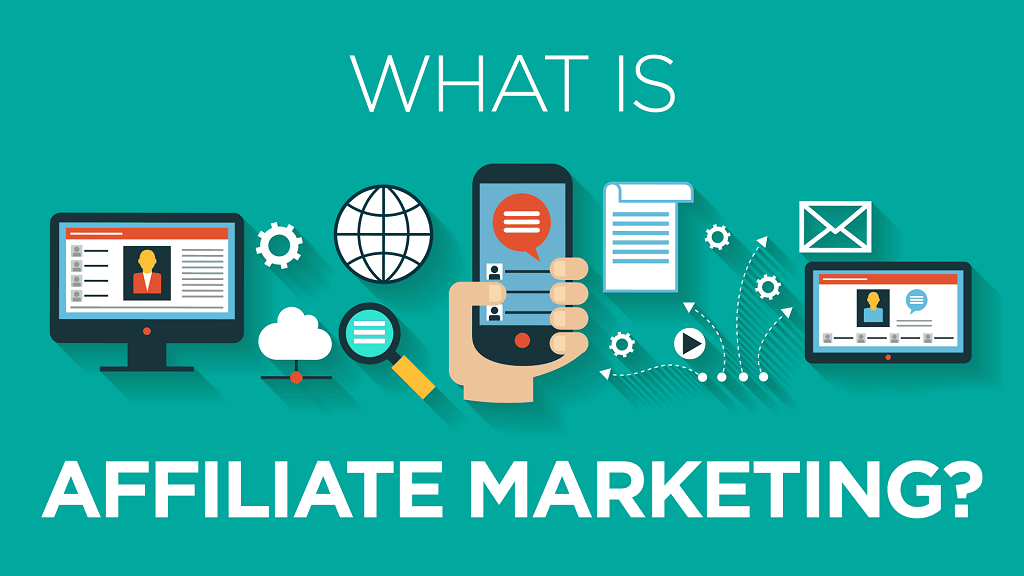 (Image Source: Charles Ngo)
Affiliate marketing is a form of performance-based marketing where the affiliate earns commissions by selling or advertising products from their own site.
Affiliate marketers can be either paid per click (PPC) through pay-per-click ads, such as Google AdWords, or they may receive a commission for each sale that is generated from an ad on one's website.
The other most common type of affiliate marketing is when affiliates are paid a commission for each sale they generate from their site.
In this form, an advertiser typically pays the affiliate per lead that results in a purchase or service being requested by the customer. The advertiser may also pay the affiliate to recommend products on social media platforms or to conduct post-purchase email marketing campaigns.
Affiliate Marketing is a great way for bloggers to earn passive income while running their other businesses.
5 Features of Affiliate Marketing
There are five main features of affiliate marketing:
It is available in a wide range of industries
Affiliate marketing began early in the rise of the Internet around the mid to late 1990s with the introduction of link and cookie tracking concerning the rise of e-commerce.
When it became an accepted form of marketing, it was widely adopted and is available in almost all industries.
It is easy to set up
For you to get started with affiliate marketing, you only have to fill out a form, get accepted, and add links to your website.
When site visitors click a link and purchase a product or service, you get a commission.
There are lots of software and services to accurately track referrals and credit them to you
Affiliate marketing is most successful with the effectiveness of tracking technology which credits paying customers whenever they refer someone.
These technologies are fairly widespread and have given affiliate programs the opportunity to flourish.
With third-party tracking technology, any company can now offer an affiliate program. Some of the best programs are offered directly from the companies selling the products and services. Large affiliate networks include Commission Junction, Rakuten Marketing (formerly Linkshare), Clickbank, or ShareaSale.
There are multiple affiliate options for competing products and services
The more affiliate programs offered in your industry, the better it is for you to negotiate better terms in case one affiliate program performs poorly or is eliminated completely.
You can even test various affiliate programs against one another and promote those that perform better for you.
Note that affiliate programs do not always last forever, companies sometimes decide to shut them down completely. So, if a particular program becomes a large source of income for you, you should make sure you have a backup plan.
They can be promoted whenever the terms of service allow
If the terms of the program allow, you can promote links and coupon codes everywhere–including on your website or other people's websites, social media, email, or in third-party community apps.
This can give you a bit of flexibility in how you choose to market these products and services. It may even open doors your competitors haven't yet discovered.
What is Lead Generation?
Lead generation is the process of bringing leads or potential customers into your business. You can think of lead gen as a form of marketing and sales. How does it work? Businesses gather contact information from prospects through various forms: email, phone calls, seminars they attend, etc., and then follow up with those contacts with offers that may be of interest to them.
Lead generation is a popular method for affiliate marketers, as it helps businesses reach the people who are most interested in their products or services and provides potential customers with more information about what they offer.
For a prospect to become a lead, he/she voluntarily provides a means of contacting them, such as a cellphone number or e-mail address.
Finding Passive Candidates
LeadFuze gives you all the data you need to find ideal, passive job candidates.
Go through a variety of filters to zero in on the leads you want to reach. This is crazy specific, but you could find all the people that match the following: 
People who have worked in Computer Software
Who held a title of Lead Developer OR Lead Engineer OR Head of Engineering
That have NOT been a CTO or Chief Technical Officer
And currently make $85,000 to $100,000 in salary
While having javascript skills
Who are currently unemployed
Who are likely to fit culturally due to liking Back to Future OR Fast and the Furious
Just to give you an idea. 😀
Another great way to generate leads is through the use of LeadFuze's market-based search.
LeadFuze gives you all the data you need to find ideal, passive job candidates.
Go through a variety of filters to zero in on the leads you want to reach. This is crazy specific, but you could find all the people that match the following: 
People who have worked in Computer Software
Who held a title of Lead Developer OR Lead Engineer OR Head of Engineering
That has NOT been a CTO or Chief Technical Officer
And currently make $85,000 to $100,000 in salary
While having JavaScript skills
Who are currently unemployed
Who is likely to fit culturally due to liking Back to Future OR Fast and the Furious
Just to give you an idea. 😀
After collecting this information, the company will be able to reach out to the leads and convert them into buying customers.
5 Features of Lead Generation
Lead generation has five features, which are the following:
Lead generation can be much more profitable than affiliate marketing in some industries 
2. It can be used in some industries located in regions where paying a commission might violate laws
3. In lead generation, customers do not have to spend money in order for you to get paid
4. There are a lot of software tools available to help you capture information easily
5. You can negotiate rates if you sell leads directly to the end-buyer
In lead generation, you could either sell leads directly to the company seeking the customer or sell them to a lead aggregator, who will then sell them to the end-buyers.
It can be easier selling to a lead aggregator, but you typically earn less per lead.
If you develop relationships with the end-buyer, you can negotiate higher rates per lead, especially if you do a good job of qualifying your leads according to your buyer's needs.
Difference Between Lead Generation and Affiliate Marketing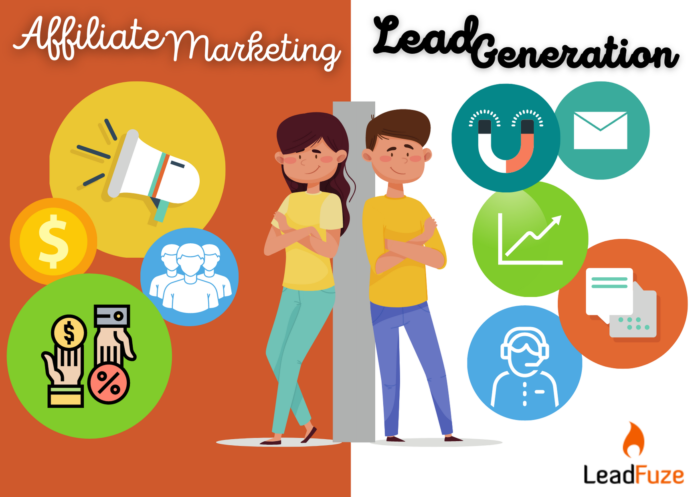 The difference between lead generation and affiliate marketing is pretty straightforward.
In lead generation, you are not affiliated with the company that you're selling leads to; instead, your job as a lead generator is to create interest in their product or service by contacting potential customers and presenting them with information pertaining to what they provide.
If those prospects buy from the end-buyer—and you make a commission—you've successfully completed the lead generation process.
On the other hand, if someone purchases an affiliate product and earns money from that sale, they are considered an affiliate marketer.
The biggest difference between these two is how much control affiliates have over their customer base; in lead generations, it doesn't matter what your customer wants, you are only providing them with the information.
In an affiliate marketing situation, affiliates have much more control of their customers and prospects by offering them solutions to a problem they're encountering via whatever products or services they represent as marketers.
Affiliate marketing is perfect for those who want flexibility in their work schedule because you can work whenever you want.
21 Lead Generation Affiliate Programs
Do you want to start generating leads for your business?
If so, you'll want to take a look at the 20 best lead generation affiliate programs below!
We rely heavily on inbound marketing to drive leads. Content at Scale is the only platform that lets you just insert a keyword and actually get back a high quality blog post without any human intervention. 
You can join this unique affiliate program here. It pays $75 to $300 per month in commissions for each deal!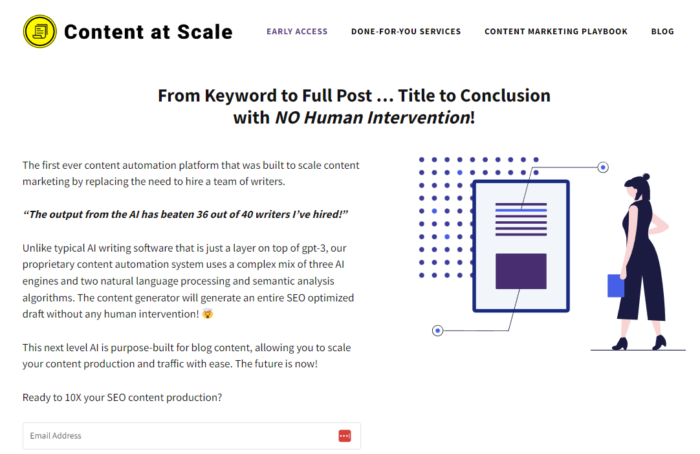 92% of marketers claim that video is one of the most essential parts of their marketing strategy.
Promo provides users and marketers alike the convenience of creating a marketing video without the hassle of learning how to do one.
92% of marketers claim that video is one of the most essential parts of their marketing strategy.
Click To Tweet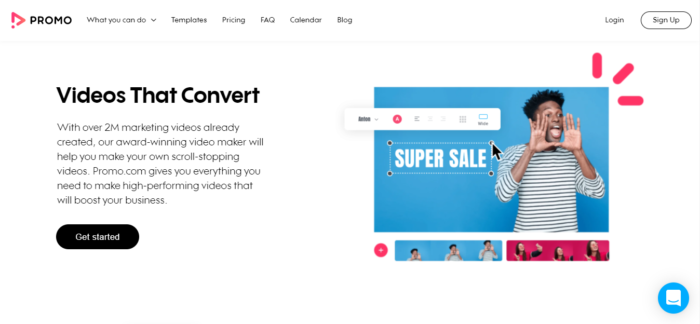 Mobiglide is a leader in performance digital marketing and has extensive experience with advertising and product development.
The platform specializes in a full spectrum of mobile offers–eCommerce, Cost-Per-Acquisition, App Install, Mobile Lead Gen, and Trial campaigns. It specializes in helping local businesses advertise on social media.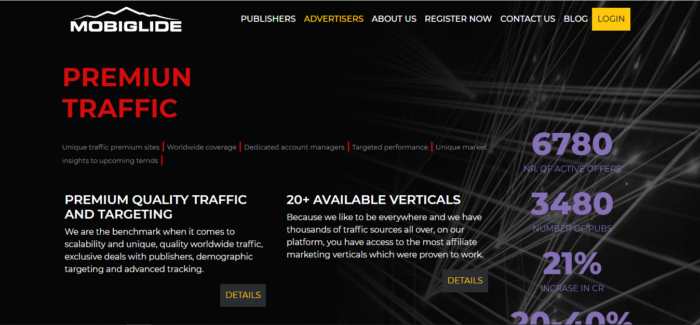 It is a digital performance marketing agency that specializes in distributing campaigns for advertisers through its publisher network. They also use internal media resources to reach their domestic or global customer base.
Aragon Advertising specializes in lead generation, B2C product sales, digital product downloads, mobile app promotion, call generation, and more.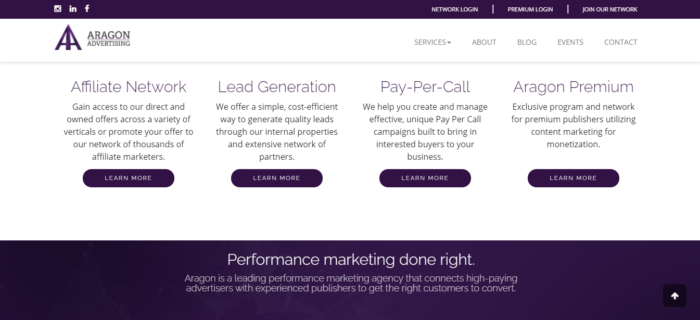 With the VIP Response platform, you can target your audience effortlessly. You will gain access to highly targeted consumers, data acquisition solutions, narrowed-down data, and live results.
VIP Response offers customized, top-quality data from nearly every corner of the globe.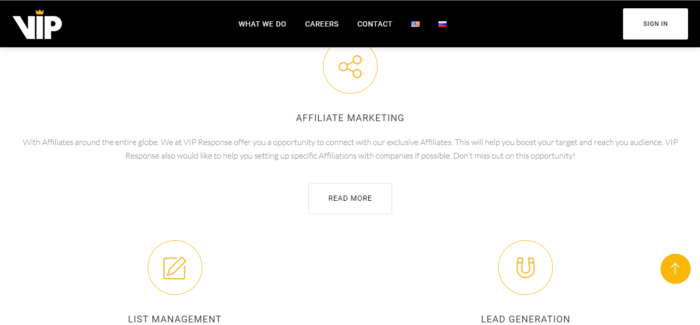 Mobidea is a mobile affiliate network that specializes in creating and delivering mobile offers for affiliate marketers.
Its Integrated Tracker provides powerful analytical capabilities that help to optimize your media buying campaigns easily.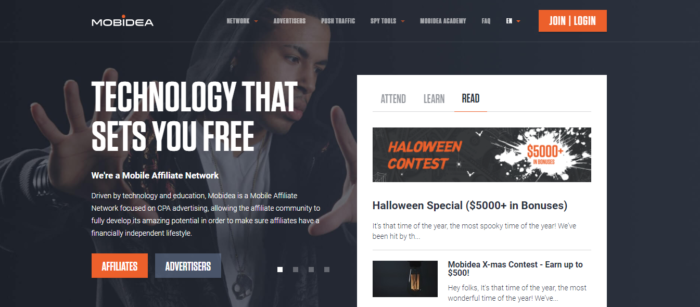 This platform offers publishers the fastest daily payments in the industry, revenue-driven performing SmartTools, exclusive CPA offers, top-notch support.
Some other features that make Lemonads attractive for advertisers include validated traffic sources, fraud detection via AI tools, no financial risk, no start-up fees, and no hidden costs.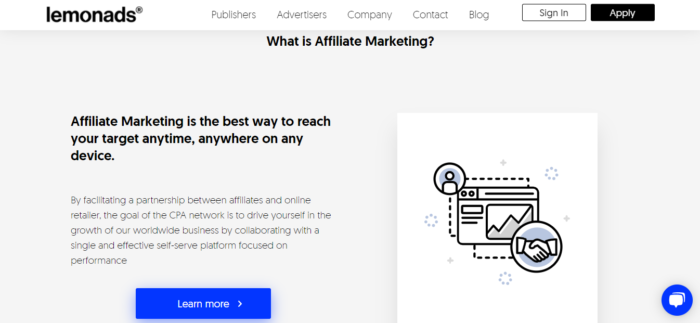 This is a performance marketing network that supports a lot of other marketing channels. It supports Lead Generation, Cost Per Sale, Pay Per Call, Mobile Content, Downloads, and App Installs.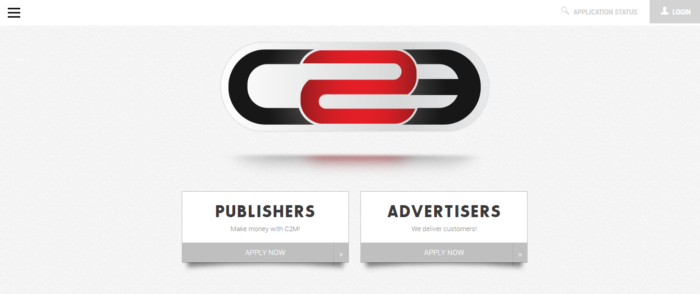 Thus is an affiliate network that specializes in Sweepstakes, Nutra, Dating, CC Submit, and mobile content.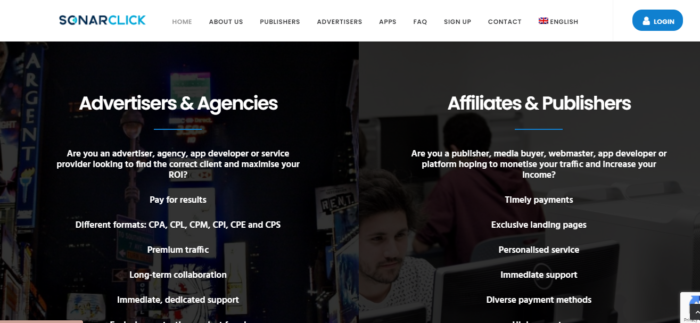 Wewe Media Group is one of the leading performance marketing networks. They deliver high-quality results and services.
They are experts in the Credit Card Sweepstakes, Casino, Nutra, Insurance, and CPI verticals.
Wewe Media bridges the gap between top-quality traffic sources and product owners. They create a sustainable business environment built to scale.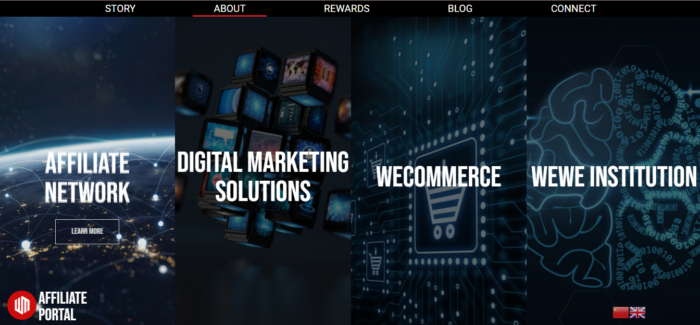 Billy Mobile is one of the leading affiliate platforms today. They successfully closed the gap between advertisers and publishers.
Billy Mobile is equipped with advanced proprietary technology, 24/7 specialist advice, and a global presence. With these features, Billy Mobile ensures maximum value for both sides of the transaction.
Media buyers from any part of the world can benefit from Billy's self-service platform, which has a premium inventory of over 6,000 CPA, CPL, and CPI campaigns.
The platform is designed to utilize a single link that uses artificial intelligence to get the right ad to the right user at the right time. With full transparency and powerful anti-fraud software, it's easy to make revenue soar with Billy Mobile.
ReadyChat is also a fantastic platform that has serves real estate agents. Its intuitive live chat software is the best in class technology and 24/7 live agents.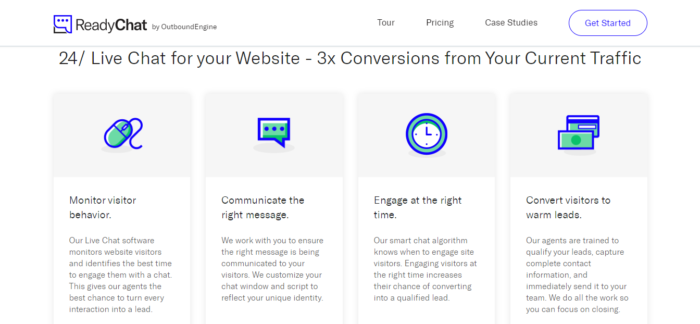 Lead Scrape platform will help you create new leads that will eventually become paying customers. LeadScrape is a tool that helps companies generate and nurture leads to close more sales.
Optin Monster has been improving conversions for small independent businesses and companies. This platform will help you create new leads that will eventually become paying customers.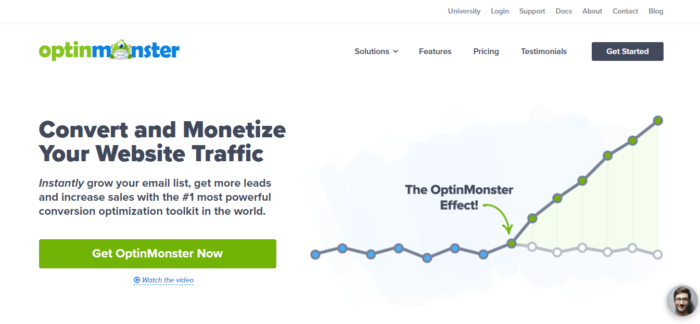 Instant Contact was viewed as just a way for friends to communicate online. It has since become a valuable marketing tool that would help small businesses grow and become fulfilled.
The platform offers a great solution for small organizations that have simple email marketing needs.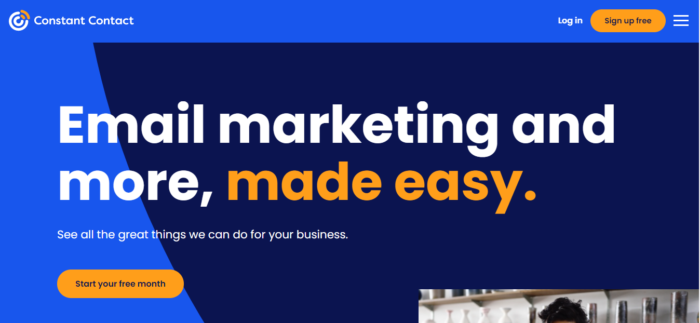 ActiveCampaign began as a solution for business owners who needed to keep in touch with their contacts.
This platform creates optimized customer experiences by automating marketing, sales, and support processes.
It also gives businesses of all sizes access to hundreds of pre-built automation that combine email marketing, marketing automation, CRM, and machine learning for powerful cross-channel orchestration, segmentation, and personalization.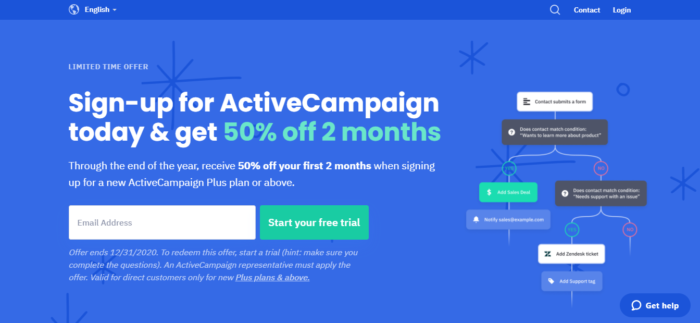 Hoovers Inc is a subsidiary of The Dun & Bradstreet Corporation. They offer proprietary business information through their online platform and integrated workflow solutions.
Hoovers' platform offers a directory of over 85 million companies within 900 industry segments.
With Hoovers, users can access company information and more, which helps them understand their industry better, become aware of their key competitors, identify and implement the best practices that work in their industry.
It also gives companies access to industry reports that provide them insights that they can use to plan better and execute sales calls, marketing campaigns, and lots more.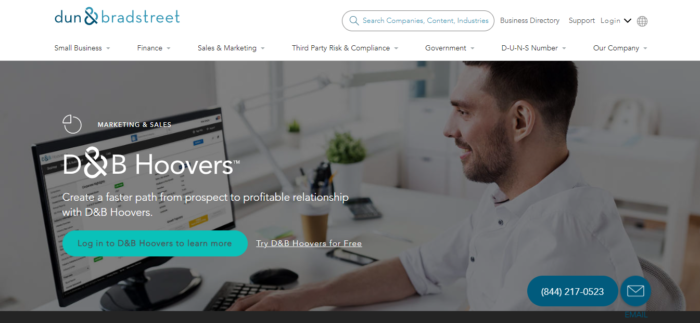 Builderall is a complete set of digital marketing tools that will help you create websites, e-mails, webinars, chatbots, and more ready to go.
The payout is 2 TIER commissions of up to $2,024.39 per sale on back-end webinars, and it has one of the highest retention rates in the industry.
It gives you access to all the resources you require to set up the online business on a single platform. It is the best choice when switching from one tool to another.
Builderall will assist you in creating and overseeing the sales funnels and landing pages. It is equipped with a drag and drop website designer and shows heat-map investigations and it gives unlimited e-mail marketing with other features.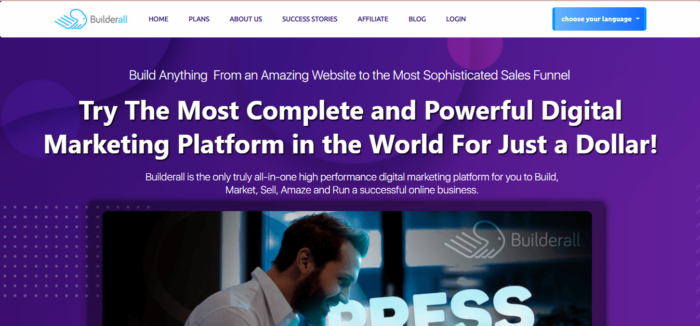 LeadPops develops lead generation technology and marketing solutions for mortgage brokers, Realtors, and insurance agents.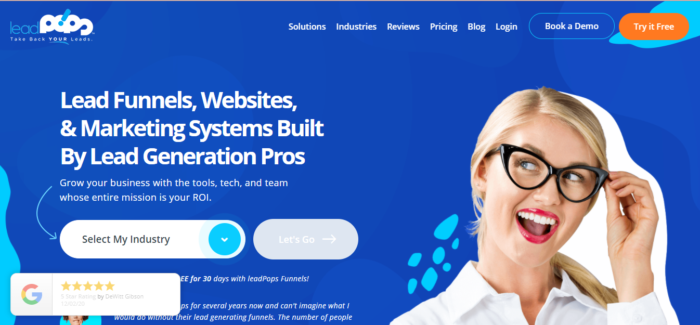 Leadgid is a Russian company that adopts advanced Western technologies in the field of Internet marketing. They promote products and services on the Internet and provide customers with effective advertising on the model of CPA-marketing.
Leadgid connects advertisers with thousands of online advertising platforms, providing high results and steady earnings.
SEMrush is a tool for SEO professionals as well as site owners. It allows them to access data about their site's performance, as well as competitive analysis.
This platform helps you optimize your website for search engines. They now feature a large user base of over 5 million users.
SEMrush is capable of giving you keyword suggestions that will be used as the basis for writing blog posts that are likely to perform well in search results.
It can also give you detailed information about how difficult it will be to rank for specific search phrases.
SEMrush will suggest websites that are worth approaching for backlinks.
The platform allows you to perform an SEO audit on your website to find any technical improvements you can make that will help you achieve better search results.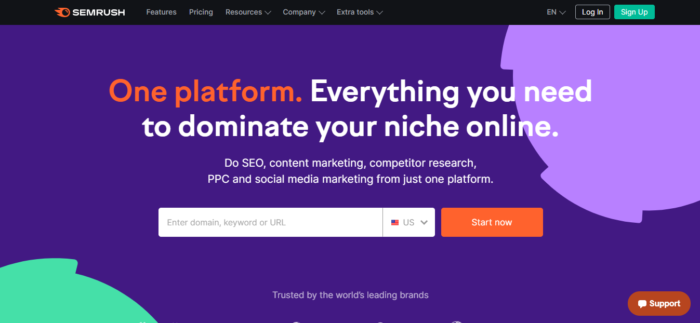 6 Affiliate Programs
These affiliate programs are some of the most established on the web: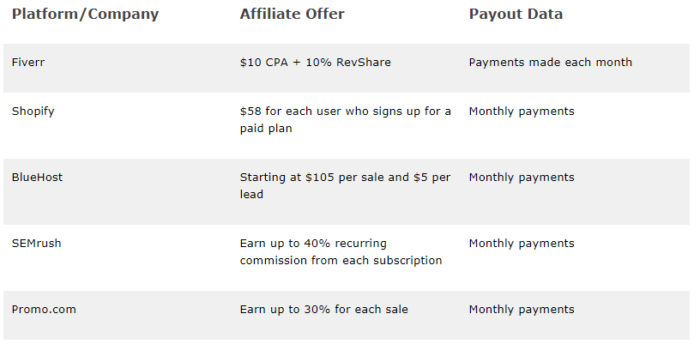 1. Supermetrics
The Supermetrics affiliate program is a particularly attractive platform for affiliate marketers.
By using Supermetrics, you enjoy a high recurring commission for every subscription sold. You also benefit from the affiliate community with affiliate tips and contests to help you get great results.
2. BlueHost
Bluehost happens to be one of the leading service providers that offer awesome hosting services. Aside from it being a good program, its staff is excellent as well. Their tips for business are extremely helpful to clients.
They offer one of the most detailed and accurate trackings for businesses.
3.Freshbooks
Freshbooks work so well for affiliates promoting their service. The potential of every offer is promising, and they offer commission for every free trial user, as well as paying users.
4. PicMonkey
PicMonkey offers everything that businesses need for online graphic creation and editing. This makes Picmonkey's services highly relevant and compelling, and a must-try for your B2B affiliate focus.
5. Shopify
Shopify is a company that offers good affiliate programs for anyone with experience promoting e-comm services.
Even those who are just starting in the e-commerce world are using Shopify as it is the best for building online stores.
They are the target audiences for your efforts as a B2B affiliate to promote Shopify's services.
6. Fiverr
Fiverr has an online marketplace that allows affiliates to offer services to those in need.
It has online services such as website building, graphic design, content writing, real estate, and more. 
Here, your target consists of professionals and online workers.
5 Pay Per Lead Affiliate Programs
Looking for pay-per-lead programs? There are five below to choose from.
1. Amazon Business
Amazon Business serves business customers globally by providing the selection, convenience, and fast delivery that customers expect.
2. Constant Contact
Constant Contact enables business owners and individuals to create and share professional-looking emails in minutes. Learn about the Constant Contact affiliate program.
3. ClickFunnels
This software helps to build sales funnels. It provides everything you need to build landing pages, collect email subscribers, send follow-up emails, receive payments, and for recruiting affiliates for your products.
4. LinkedIn Learning
LinkedIn Learning is an open online course website. It offers video courses taught by industry experts in software, creative, and business skills.
5. Skillshare
Skillshare is also an online learning community offering thousands of free and paid classes in design, art, business, marketing, technology, and more.
Conclusion
Lead generation affiliate programs are a great way to start generating leads.
While most of the programs are only paying on a pay-per-lead basis, there are some that will pay you on commission as well.
If you're looking for a flexible job where you can set your own hours and work remotely, this might be perfect!
Editors Note:
Want to help contribute to future articles? Have data-backed and tactical advice to share? I'd love to hear from you!
We have over 60,000 monthly readers that would love to see it! Contact us and let's discuss your ideas!