What is a Lead?
Leads are typically anyone that shows interest in your business or company, be it a potential consumer of the products you offer or a client that will want to avail of your service.
Leads can also be other B2Bs that will give you exposure and refer you to other clients.
Keep in mind that leads are potential customers or clients and potential sales. It goes hand-in-hand with how you market what you have to offer, which then turns them into sales and clientele.
Some of them may even be brand ambassadors that will help introduce your company and vouch for it.
We discuss lead generation in-depth here.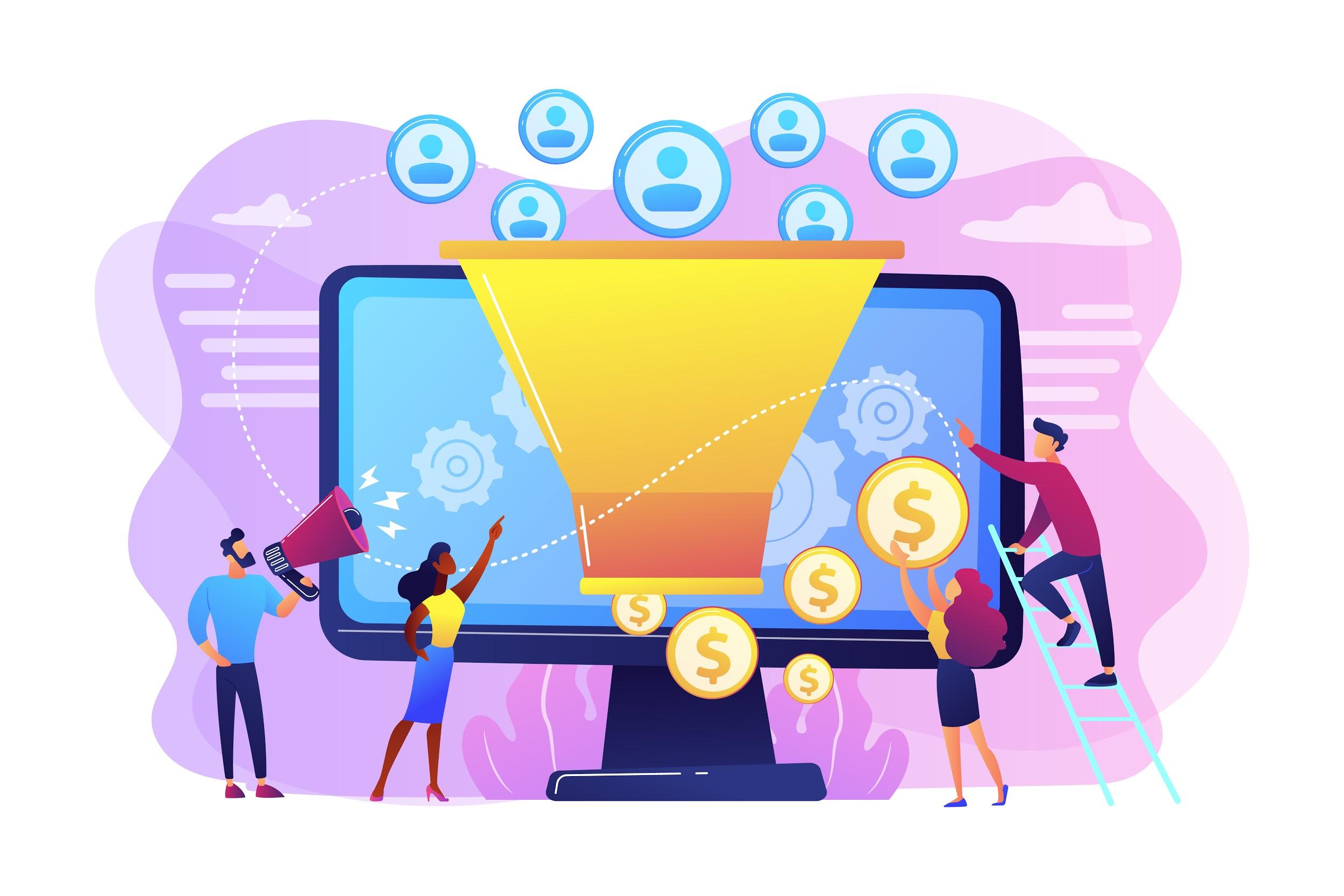 (Image Source: vectorjuice)
What is a Lead Generation Agency?
Lead generation marketing agencies have creative individuals and lead generation marketing experts and specialists that work together as a team to come up with the best strategies for your business to boom.
In these teams, each person specializes in one or more things, such as marketing specialists, content creators, conversational analysts, social media specialists, graphic designers, brand managers, and the like.
Working with a team that is an expert in each area can bring out all the aspects of your business that may need improvement.
The great thing about these companies is that they are focused on what your company needs.
They work with you on a personal level, tailoring their services to your business.
They will study and possibly even nit-pick at everything you need for your site to start generating leads.
But they also work as a team, which means that ideas will be cohesive, organized, and more work can be covered in a shorter amount of time.
It may not all be rainbows and butterflies, but you will hear what you need to hear for the growth and overall good of your company.
With a good grasp of everything your business may need, it's easy to see what you've been doing that wasn't clicking, what you've been lacking the entire time, but also the areas in which you've been doing very well.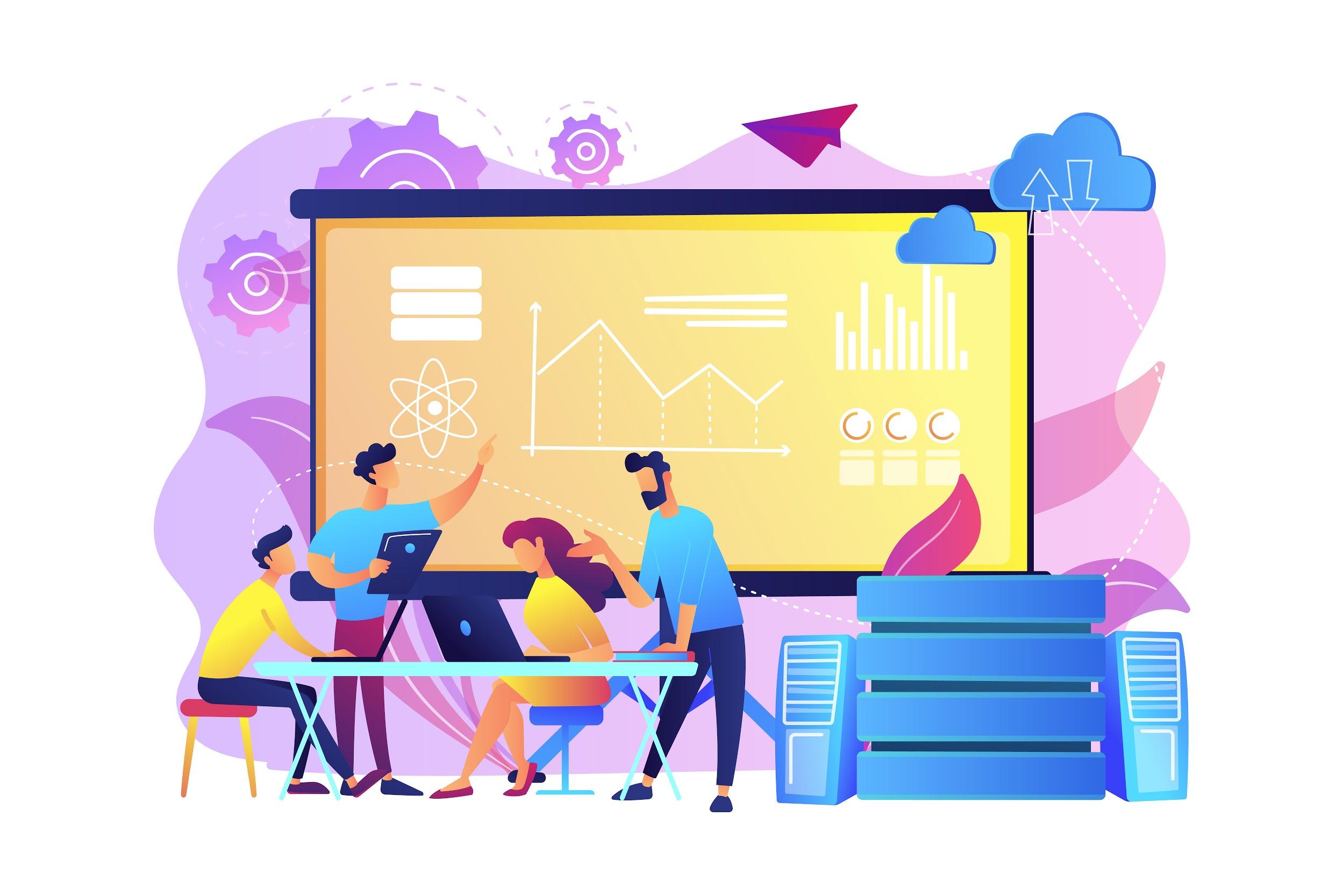 (Image Source: vectorjuice)
2 Types of Lead Generation Agency
Honestly, finding a great lead generation agency will help take a lot off your plate. It gives you a chance to focus on different priorities and goals.
Due to the constant innovations and developments in technology, different methods in lead generating, advertising, and marketing industries have also come about.
Because of this, the weight of your decision will also lie in what different agencies offer.
1. Outbound Lead Generation
Outbound lead generation has been around the longest. They do this mainly through e-mails, cold calling, and even direct mailing.
While they are quite old-fashioned ways of marketing, they've been in the industry as long as they have because of their effectiveness.
2. Inbound Lead Generation
Inbound lead generation on the other hand is when agencies create strategically-engineered content. It is designed to reel in prospective leads.
Content is typically any digitally available material, be it social media advertisements, articles, and blog posts, the like.
7 Tips in Finding the Right Lead Generation Agency
We will walk you through the steps you need to follow and the qualities you want for your ideal lead generation marketing agency.
There is no one-size-fits-all when it comes to choosing which agency to go with, which means that what may have worked for other companies will work for yours, and vice versa.
1

Understand what kind your business is
Being familiar with your business is the most important step.
Knowing your business will give you less risk of being bombarded with offers, strategies, and campaigns that will not benefit the company's growth in the long run.
That said, you also need to be knowledgeable about what kind of lead generation agency will best handle your business.
Small Scale Company
These are businesses categorized by the number of sales they need to generate, an estimate of $10,000 and below, with short sale cycles.
It means that it doesn't need much convincing for prospects to come to a decision, which is what most marketing lead generation companies strive to achieve for B2Bs and B2Cs.
A lot of smaller businesses or product-based companies fall under this category because if your product works, it doesn't take much convincing.
However, some businesses have products or services that may need more time to think about.
Keep in mind that if a prospect says no at a given point in time, that could change in a couple of weeks or months.
Large Scale Company
These are companies that have multiple decision-makers–like a board of trustees or shareholders.
Decisions may also come about later because some companies offer more expensive services or products that may be of use long-term.
Prospects will likely canvas with other similar companies, possibly competitors, and weigh their options. It is why sales may take longer than expected.
Because of this, you are most likely going to have to work with companies that can help you build your rapport, engage with customers on a somewhat personal level and persuade them into availing of your services.
2

Look for a company that identifies both your strengths and weaknesses
Choosing a lead generation agency and marketing agency, you will want one that performs a SWOT (strengths, weaknesses, opportunities, and threats) analysis of your business.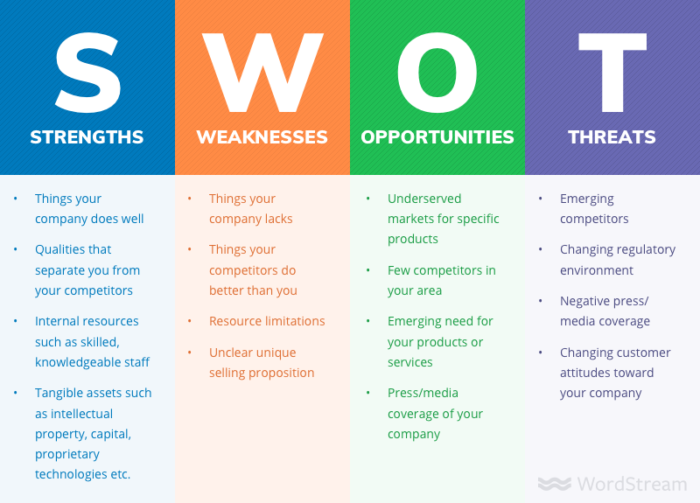 (Image Source: Word Stream)
Build on your strengths and take the opportunities your business has, but don't be afraid to hear your weaknesses and threats because ultimately, that is how a brand grows.
Some companies are hesitant to let some third-party in because of the weaknesses they may be in denial that they have, but do remember that lead generation agencies exist to help and never harm.
Allow your mind to be open to change and flexible enough to accept the changes you need to make.
Addressing these factors will make for a marketing strategy that is not only effective but one that also maximizes all the good and great things your company already has to offer.
3

Do ample research about a company's flexibility
Concerning number 2, a company must also be able to bend to what their clients need.
There are industry specific lead generation agencies that usually specialize in just one thing is where they excel the most.
To produce any leads at all, a lead generation agency must have a certain degree of understanding of the industry you're in.
In contrast, custom lead generation agencies can help many different kinds of companies because they are not limited to only one area of expertise.
Flexibility plays a huge role in B2B and B2C relations because every lead generating and marketing agency needs to be able to customize and cater to the needs of their clients.
If something doesn't work for you, they should be willing to revise and accept that as well.
In the same way that you learn from them, they'll learn from you too.
Make sure that the way you like to work is similar to the patterns in which the company likes to work, since you will be spending a significant amount of time working together and figuring out solutions and strategies.
Usually, how well two companies work together sets the pattern for how well their engagements do. That's what makes business partnerships work.
4

Identify your target audience
Crucial in almost any kind of business, you need to be sure of where your leads are coming from.
Choose a prospective lead generation marketing agency that will focus more on the quality of leads they can bring in, rather than just the quantity.
You will likely benefit more from a small number of qualified leads that turn into clients, rather than a large number of leads up front that doesn't even engage with your products or services.
Qualified leads will fall into a certain criterion to take into consideration. Ideal customer profile (ICP), buyer personas, lead scoring models, and list segmentation.
(Image Source: Directive Consulting)
Your ideal lead generating agency will take these into consideration:
Which age groups do they belong to?
Which age group has the highest percentage?
How much are they earning?
Will they be able to avail of your services of products with their income level?
Where are most of your prospects physically located?
Is it possible for them to reach you even if they are far from you?
This way, you can start to ask more brand-related questions:
Which platforms can you use that will most likely catch their attention?
What kind of campaigns will most likely be appealing to them?
What kind of voice do you want them to associate with you?
Is it strictly professional or is it possible to have a platonic or more personal connection with your audience
What kind of approach is the best way to get them to engage with you?
Of course, choosing the right agency to work with you will help you think of solutions and give you answers to this lengthy list of questions.
Asking them now rather than later will help you more or less gauge if a company will more or less be able to meet your requirements.
With LeadFuze, the person searching for an agency may not need it. You can find leads and contact them for your business without it taking too much time.
Finding Passive Candidates
LeadFuze gives you all the data you need to find ideal, passive job candidates.
Go through a variety of filters to zero in on the leads you want to reach. This is crazy specific, but you could find all the people that match the following: 
People who have worked in Computer Software
Who held a title of Lead Developer OR Lead Engineer OR Head of Engineering
That have NOT been a CTO or Chief Technical Officer
And currently make $85,000 to $100,000 in salary
While having javascript skills
Who are currently unemployed
Who are likely to fit culturally due to liking Back to Future OR Fast and the Furious
Just to give you an idea. 😀
5

Find out which tools work best with these campaigns
So, you've identified your target market.
The next step is to figure out which of the many tools available to you will work on building campaigns that will appeal to them.
This ties in with the mentioned steps because, to focus on one tool, you should know why you are going to need it.
A study by HubSpot says that the top 3 tools for generating leads for B2B companies include SEO, email marketing, and social media.
A study by HubSpot says that the top 3 tools for generating leads for B2B companies include SEO, email marketing and social media
Click To Tweet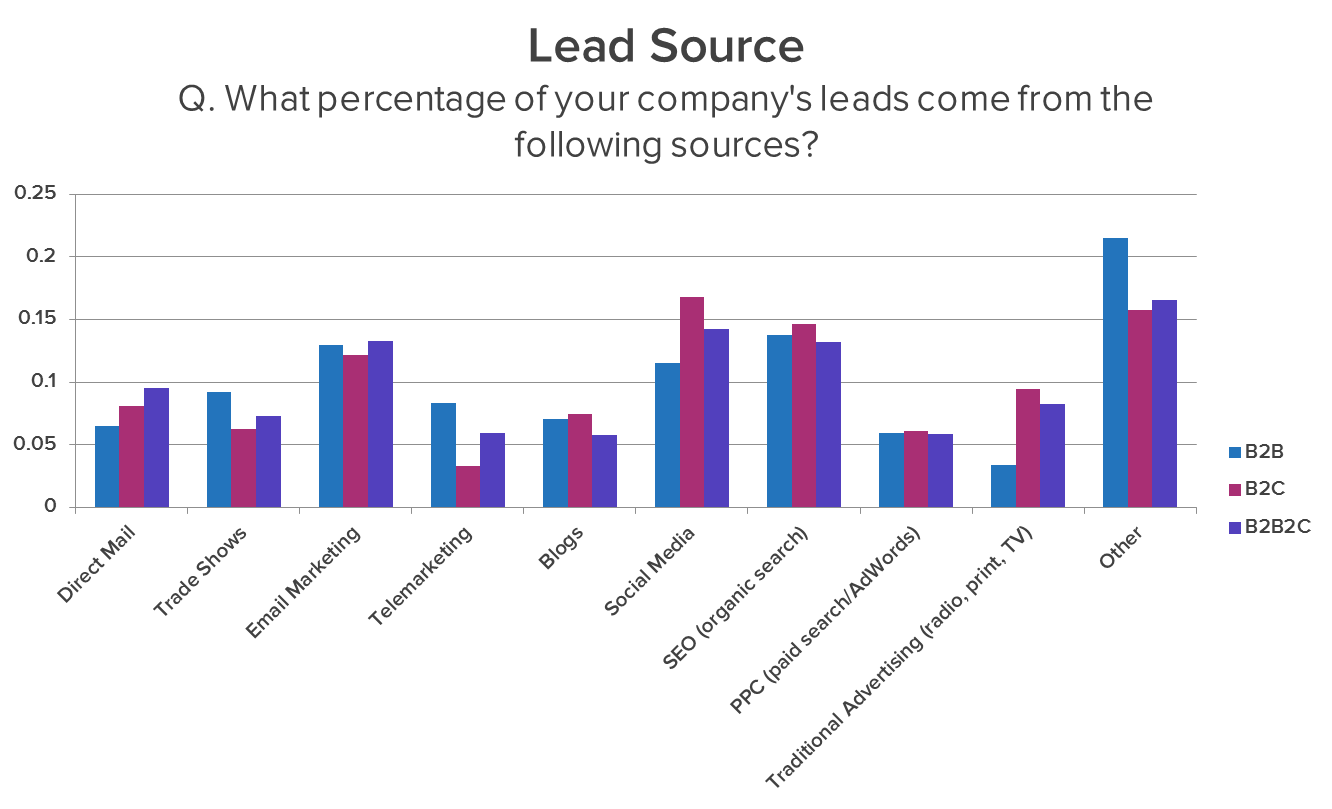 Maybe you've already tried some of these methods, but you're unfamiliar with others. Digital lead generation and digital marketing agencies specialize in most of these.
Here's a short breakdown of how some of the more widely-used tools and services work:
Any tangible piece of marketing sent to prospects in the mail. Gone are the days of just letters or flyers, businesses have indeed gotten creative.
Direct mail works because of its personal engagement with prospects. If you're looking to advertise products, I'm sure direct mail is a possibility.
PROS: It is interactive with its audience, and for the sentimental, incredibly memorable.
The best part is that there are more ways than one to get creative with it. This way, there are a lot fewer competitors.
CONS: You may have fewer competitors, but you will have to shell out quite the amount for the materials you will be using, even if this is just paper.
Trade Shows


Highly interactive, trade shows are events in which businesses and companies of the same industries come together to showcase their latest products or showcases.
PROS: Another interactive way of marketing. Trade shows do not only allow free demos or trials of products and services, they also allow in-depth explanation from developers themselves.
You are more likely to convince people with a short but persuasive speech, which is what demos are good for.
CONS: With bigger crowds, it is difficult to get an up-close and live look at products, and with recent events like COVID-19, events may not be possible at all.
Email Marketing


Sending out emails has been a marketing strategy for quite some time it was one of the earliest forms of marketing.
In its simplest form, email marketing aims to develop relationships with prospects and customers.
PROS: Emails are considered very professional and it is a preferred form of marketing where you can vouch for your products or services in a lengthy but still personal message to prospects.
CONS: The rise in social media popularity has pushed email marketing to the side, in an age where instant and direct messaging exists.
Those that don't really engage in business don't check their emails regularly, which may take them ages to get back to you.
Emails are easily ignorable as well, and sometimes they are automatically put in the spam folder which is how people also miss them.
Telemarketing


It is where outbound and inbound calls come in. Products or services are marketed using phone calls.
PROS: A friendly but convincing tone will help build prospects' trust with you and can end in sales.
CONS: It's hard to determine when prospects will find time to fit you into their day.
Blogs


Blogs have been quite the rage for a couple of years now. Bloggers usually share their honest insights on products or services through their own personal websites.
PROS: Anyone with an internet connection can access their content since bloggers are accessible from all over the world.
Their standpoint makes them trustworthy and readers of their blogs look to them for personal advice.
CONS: Bloggers will have to have a pretty wide reach to be able to "sell" your products. Not all bloggers achieve this right away.
Social Media


The most powerful tool to date, social media presence, which has become a brand's foundation.
With just the tap of a screen, anyone and everyone can advertise, the same way anyone and everyone can either avail of a service or shop and have products delivered right to their doorstep.
PROS: Things on the internet can go viral in just a matter of minutes.
Any product or service that public figures mention become trends that everyone wants to try for themselves.
It's an extremely powerful tool.
CONS: Instant fame can also be instant infamy.
In an age where cancel culture is rampant, one simple mistake can blow up your chances of generating leads in an instant.
Most influencers also require money in exchange for them to even mention your goods or services on any of their platforms.
A lot of other viewers stray away from sponsorships. They are deemed unreliable because of the commissions that influencers get from them.
Search Engine Optimization (SEO)
It is one of the most important tools for generating leads. Landing your website on the first page of Google search is practically like winning a contest.
Using the right keywords can potentially attract those that are looking for what you have to offer.
PROS: Just the right set of keywords will help you get your business where it needs to be.
CONS: A lot of trial and error goes into building a website that is optimal for SEO.
Marketing strategies are one thing, but they work hand-in-hand with sales. It means that your sales are going to be relying on how many prospective leads you generate.
So, make sure to go the route on which you think will generate the most sales for your area of expertise.
6

Look for a reputable lead generation agency
Agencies that have built their names and have reliable feedback are more likely to be able to help you.
You can ask around previous clients of these agencies or your own connections within the industry.
Some of these industries will also have a list of references and business portfolios ready for prospects to show that they are reliable.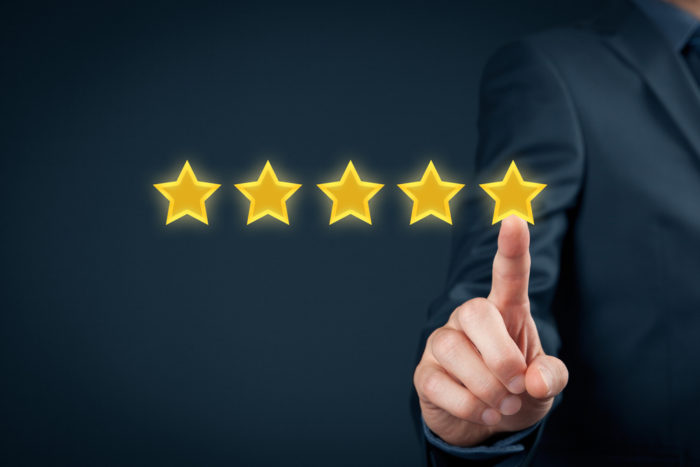 (Image Source: Zoom Blog)
7

Take your time and do research
Finding the perfect lead generation and marketing agencies takes a little more time because this is potentially the B2B agency that will pretty much make or break your company.
You'll be extending your time, resources, money, and trust. It is why you need to take your time to seek out these agencies. Look into previous clientele and projects they've worked on.
See how they approach you, what tone they set, the first impression they give off.
Listen to what they have to offer–figure out how they like to work.
Don't rush into things–you will know the right fit for your company when they are the right fit!
Conclusion
Lead generation is essentially every business's foundation.
Every business starts somewhere and ad agencies, digital lead generation agencies, the entire marketing spiel paves a road map for how businesses grow.
Editors Note:
Want to help contribute to future articles? Have data-backed and tactical advice to share? I'd love to hear from you!
We have over 60,000 monthly readers that would love to see it! Contact us and let's discuss your ideas!