What are Lead Generation Experts?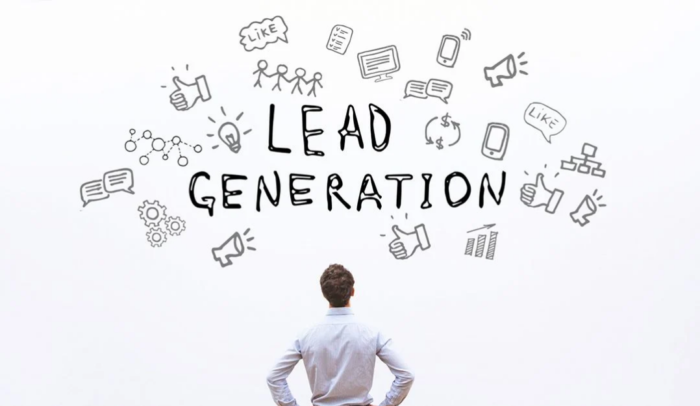 (Image Source: Marketingtochina)
Lead generation experts are professionals who specialize in generating leads for other businesses, which means that they are experts at finding and qualifying potential customers.
Lead generation specialists can work specifically with lead marketing software to get contacts from advertising campaigns, create new contact lists using email or phone calls, conduct research to find qualified prospects on social media networks such as Twitter and LinkedIn, generate content for blogs and articles, or use other methods to find potential customers.
Many B2B organizations spend a huge amount of their marketing budgets on lead generation not knowing if the investment will or will not pay off providing a good return.
So, these organizations are now recognizing the benefit of working with someone who specializes in lead generation.
A lead generation specialist is a professional that operates in B2B industries given the role of acquiring and evaluating new leads.
As an expert in this field, your responsibility is to prospect, qualify, and generate new leads in support to the business directors. one should be highly motivated and a self-starter.
If you operate or run a B2B (Business to business) company then you know how important it is to have a continuous supply of good and qualified leads. Without leads, you won't have sales or new customers, and without those, you won't have a business.
Lead generation is the art of kindling consumers' interest or inquiry of a product, service, or business.
As a lead generation specialist, your job description is mainly about generating new leads from outbound telemarketing or inbound telemarketing and pre-qualifying them for sales.
You will use your telemarketing research and expertise to find new prospects, warm them up, and transfer promising leads to your sales team where they will seal the deal.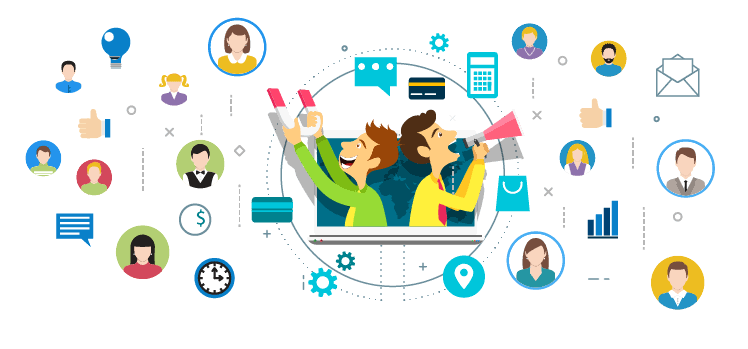 (Image Source: Agile CRM)
Lead generation specialist job description:
Conducts research for the target market and strategies for lead generation
Continuously search for the right people and businesses and setting up the connections through outbound marketing.
Responsible for reaching out to prospects through different types of communication.
Works with leads generated by the business's other activities such as marketing campaigns, social media, advertising, customer referrals and help generate new ones.
Responsible for qualifying leads.
Create a marketing list of leads for the sales team.
Create an organized and accurate list of information from prospects
Lead generation specialist skills:
Excellent communication skills. For maintaining a conversation and building rapport with a customer.
Good writing skills. 88% of marketers make use of email marketing techniques, hence the importance of skills in writing.
Analytical skills. Lead Generation has different methods and different outcomes and so analytical skills are necessary for problem-solving and gathering of information. 
Sales or marketing skills. A lead generation specialist will need to learn everything about the business and be able to successfully market it like it's their own.
88% of marketers make use of email marketing techniques
Click To Tweet
As a result of their sales backgrounds and industry expertise, a lead generation specialist is seen as a virtual extension of a company or business team.
They take the time to learn the ins and outs of your business, industry, and competitors.
Lead generation experts speed up the sales cycle and provide dedicated tools and resources that aren't previously available. They also provide you with the methodology and technology to help find those who are actively looking for the services that you provide.
A lead generation specialist's job is generally to ensure a good volume of good quality leads and pass them over to sales to close and to conduct research on new leads and engage with them in order to qualify them for sales.
LeadFuze can greatly help with lead generation. It's a proven tool for generating leads for a variety of industries and use cases. 
An amazing feature of LeadFuze that is vital for a lead generation specialist's task is it's market-based search.
Finding Specific Accounts or Leads
LeadFuze allows you to find contact information for specific individuals or even find contact information for all employees at a company.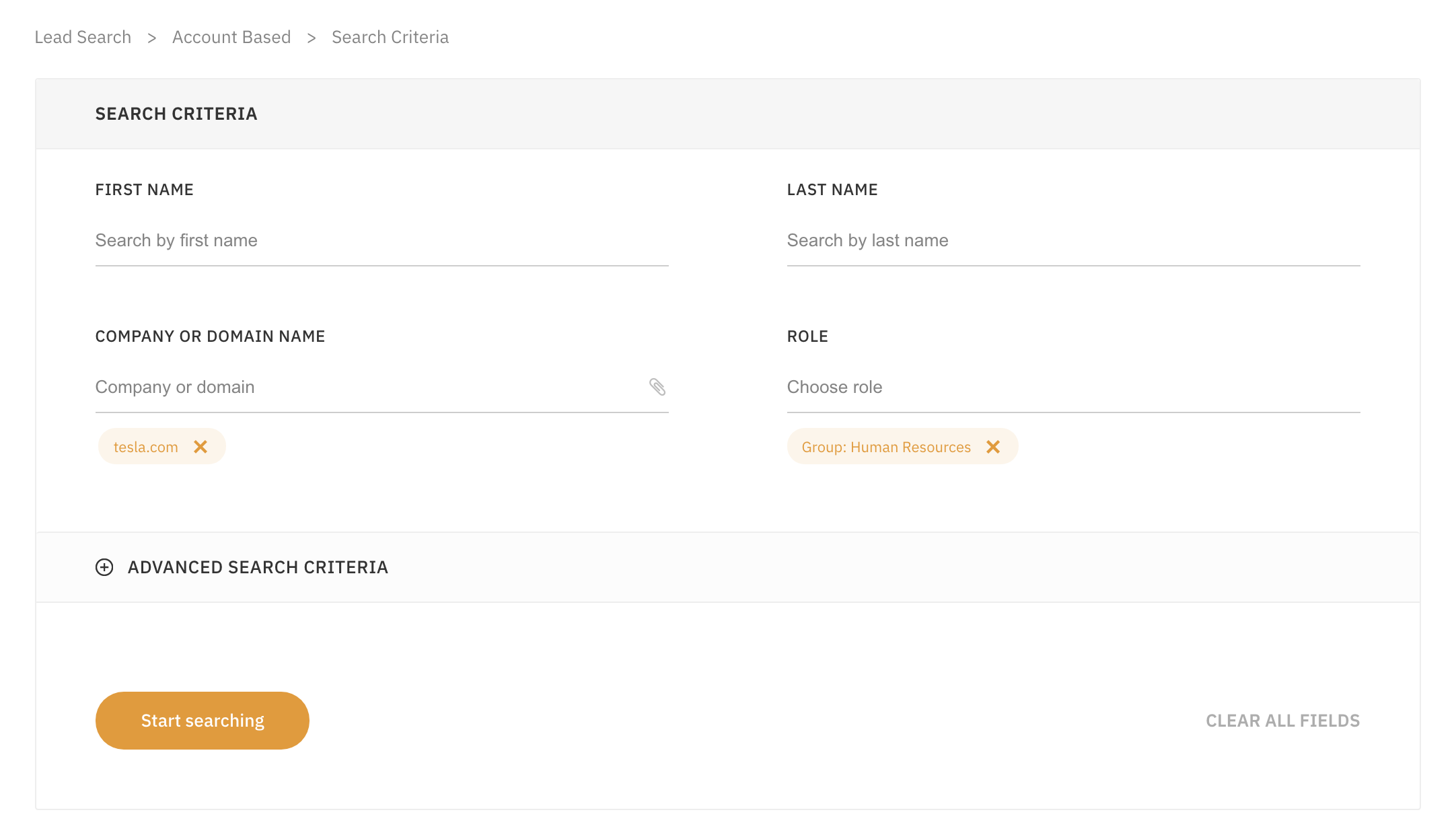 You can even upload an entire list of companies and find everyone within specific departments at those companies.
Why Lead Generation Experts are Important to Businesses
The goal of every business is to make sales and generate enough profits. To achieve this goal, business owners go the extra mile with their strategies. They explore so many methods, among which is employing a lead generation specialist.
A lead generation specialist needs to make sure that all of their leads are qualified.
It is very important for your business to have a lead generation specialist on its team because it's extensive work and you'll need someone who will focus on lead generation and lead generation alone.
Lead generation is a complicated task as it requires following an intricate process and with this process comes different methods of approach and steps that only an expert can successfully do.
Services Offered by Lead Generation Experts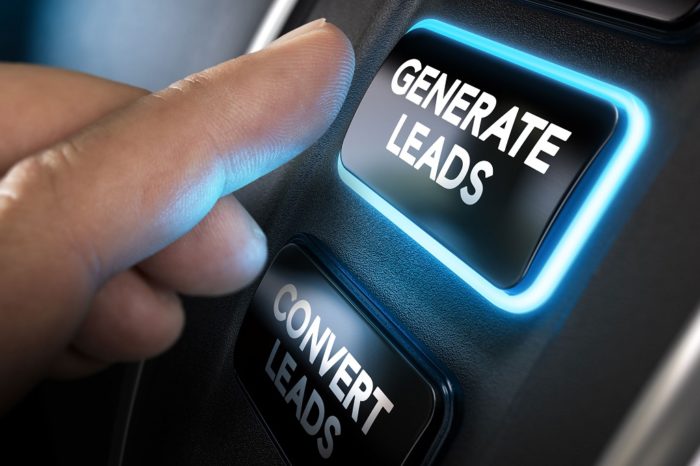 (Image Source: Esgobaethbangordiocese)
As a business owner, it's a good call to hire a Rockstar, someone who's got it all. 
Lead generation specialists require certain skills to execute their jobs properly, hence offering other services other than lead generation.
A lead generation specialist offers a different range of services which include:
Database management
Sales management
Process efficiency
Market identification
Data analysis
Content syndication
Lead generation experts offer services where they can generate new leads from outbound telemarketing and pre-qualify leads to make the sales funnel more efficient. 
They do this by using their telemarketing research and expertise to find new prospects and warm them up so they are ready to be forwarded straight to the sales team. Then all that is left for the sales team to do is close the sale.
Most lead generation experts will also offer a pre-qualification service and only send the most promising leads to the sales team.
A lot of B2B businesses now invest in using a lead generation expert mainly for the purpose of taking away the burden from the sales team and freeing them up to focus on sales.
This is also a great motivator for the sales team as they will be dealing with warm leads that have been pre-qualified and delivered straight to them.
By having a lead generation expert with the services that they offer, you are directly getting an outsourced team of experts who share the same goal and vision for success that you do.
Lead generation has become so vital that a recent survey of more than 600 B2B marketers found that over 53 percent spend more than half of their marketing budget on lead generation.
Sadly, that investment isn't returning great dividends. 64 percent of the same group revealed that leads sent from Marketing to Sales account for less than 25 percent of overall revenue.
53 percent spend more than half of their marketing budget on lead generation
Click To Tweet
Such a low percentage indicates that sales may be receiving subpar leads. 68 percent of B2B marketers ranked delivering higher quality leads as their highest priority. 
This disparity in turn makes the position of lead generation expert more popular among B2B organizations.
4 Tips on Becoming the Best Lead Generation Specialist
Now that you've known who a Lead Generation expert is, the job description and every other basics skill set of the profession.
If you still want to become a lead generation marketing professional, here are some valuable tips for you to be successful in your lead generation specialist career:
1

Learn the basics
It's very important to always start with the basics. You must not ignore any knowledge no matter how minor. No knowledge is irrelevant. You must know what a lead is, you should be able to distinguish the most common types of leads and know the main stages in the lead generation process.
2

Avoid mistakes
With the amount of work done with this job, it's not impossible to make mistakes but as much as possible, these must be avoided.
As a lead generation specialist, one of your tasks is managing information and lots of it. Small mistakes made with these may lead to big changes in the system and that's hard to fix.
Below are few recommendations that will help you avoid them:
Learn how to segment your leads based on your marketing objectives. This is a very important process because that way you can better meet your leads' needs.
Use multiple digital marketing channels for the biggest and broadest possible reach.
Collect as much data about your leads as you can. Having lots of data about your leads allows you to create more personalized lead generation content.
Always check the quality of every lead you generate. This is a very important step to take because some contacts in your lists will be invalid and useless.
STAY ORGANIZED.
3

Acquire experience in other areas of digital marketing
When you gain experience in other (or all) areas of marketing it becomes a tremendous advantage for a lead generation expert.
As a matter of fact, it doesn't matter what you do in marketing. Be it ads, emails, social media, content, etc. If you are already involved in one of these areas, you're halfway to becoming a lead generation expert.
As mentioned earlier, lead generation professionals work with a variety of different marketing channels. And they know unique aspects of lead generation for each of these channels.
4

Pay attention to statistics
Professional lead gen experts monitor the results of their work every day. They do this not only because it's their responsibility, but out of curiosity.
When you collect and study real-time reports and campaign statistics regularly, they shed light on everything you need to grow the company as a lead generation expert. And this in turn makes you become better at what you do.
The best method of analyzing the performance of a lead generation campaign is to keep your analytics simple. Do not be tempted to analyze everything. Just check the data that is relevant at the moment.
Below are a few types of metrics you can monitor depending on your goal:
Sales metrics: sales qualified leads (SQL), win rate (WR)
Performance metrics: conversion rate (CR), click-through rate (CTR)
Marketing metrics: return on investment (ROI), marketing qualified leads (MQL)
Cost metrics: cost per lead (CPL), cost per acquisition (CPA), cost per click(CPC), cost per impression (CPM)
These are only a few examples of the most important metrics for lead generation. Figure out which ones are important for your business.
Note that the total number of metrics is large, so choosing which one to look out for exclusively depends on the channels and platforms you're planning to use. Then once you have come up with your lead generation strategy, you will also get an understanding of how to measure your analytics.
3 Tips to Boost Your Strategy as a Specialist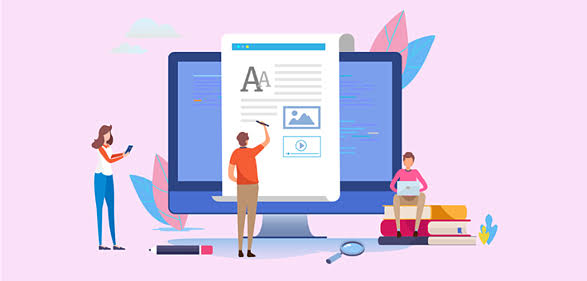 (Image Source: Bluleadz)
Every lead generation strategy is unique. But all strategies are simply based on the same methods.  These are a few useful tips to boost your own lead generation strategy.
1. Automate your Marketing
In today's modern world, automation is very important in industries.
In a survey by Social Media Today, It was asked if automation is necessary for industries. 72% of marketers answered "Yes", 24% said "no," and 4% replied "too early to tell".
This same survey reports that 75% of marketers have already taken advantage of automation tools for their businesses. Therefore, you should do the same for your lead generation.
Automation is really amazing. It optimizes your workflow, saves you time, and most importantly, reduces the time for lead conversion.
For instance, when it comes to generating leads via email, you can easily automate the email sending process and automate the emails themselves by adding dynamic product recommendations to them.
The same process is applicable to social media lead generation. You are definitely going to search for leads on a few social media platforms.
So, to make your search more effective, you should use software that allows you to publish content on multiple social media networks at the same time.
2. Practice with Facebook Lead Generation
All lead generation professionals make use of Facebook. Not only because it's the world's most popular social media network, but it also gives you access to over 2.4 billion monthly users.
Facebook has a collection of apps and services that includes Instagram, Messenger, and the Audience Network.
Popularly referred to as placements. With these apps you can target different types of audiences on different placements both automatically or manually.
Facebook offers detailed targeting options that allow you to find the leads of your dreams based on several parameters such as their interests, hobbies, and preferences. You can use Facebook analytics tools to get better insights to get the most out of your efforts.
You can also use Facebook Lead Ads to get contacts of Facebook and Instagram users without driving them to your website or landing page.
3. Enhance Your Skills
After you've discovered and mastered the lead gen marketing fundamentals, you must avoid the most common mistakes made by lead generation beginners when creating your own strategy.
Also, keep in mind that experience in other areas of marketing will greatly help you create your strategy faster and better. It is important that you pay close attention to your results in order to optimize your strategy whenever needed.
Finally, in order to make your lead gen strategy more effective, you should utilize marketing automation, Facebook lead generation, and other methods of digital lead generation.
6 Steps in Hiring a Lead Generation Specialist for Your Company
Hiring a lead generation expert requires thorough decision-making. Before you consider hiring one you need to do the following:
Validate their credentials
Check their references
Check their work experience
Here are the processes on how to hire a Lead Generation specialist/agency:
 Develop Realistic ROI Expectations


Time is a resource like any other, so remember to factor it in when weighing the cost of purchasing leads. This will better position expectations within your organization and help you more easily integrate your outsourced leads into your in-house goals.

Single Out Reputable Organizations


To find a reputable lead generation specialist, use their social media, website, and blog to ensure they have well-developed marketing on multiple channels.

Check the Quality of their Content


Check if they interact with thought leaders and like-minded B2B marketers. These are both important indications of a business's dedication to engendering a sustainable, long-term business.

 Test their Quality Assurance


When you purchase leads, you are purchasing data. Upstanding lead providers will have processes in place to clean their data and supply you with validated lead information.

Note that some 40 percent of all B2B leads contain some type of inaccuracy and you begin to understand exactly how important data quality is when working with lead generation providers.

Explore Program Customization


A solid provider will be able to offer you a variety of programs across a range of mediums, from telemarketing to email nurturing, to content syndication.

And these programs should all adjust to your targeting requirements, i.e., job title, industry, company size, etc. Complying with your targeting requirements ensures that a lead generation service can fulfill your expectations for lead quality, rather than just lead quantity.

Check Out In-House Program


Many marketing agencies will focus on the creative portion of a campaign and outsource the lead generation aspect to a third party.

This can result in discrepancies regarding the lead source and lead quality, and in the worst cases, it can lead to your company purchasing leads who never opted-in to receiving more information.

Therefore, make it a priority to seek out firms that run their programs in-house. You will maintain greater control over the lead quality as well as your brand's reputation.
Where to Hire a Lead Generation Specialist
There are several online platforms where you can find a lead generation expert or agency for hire.
Here are our top five recommended platforms:
But if you want to do all the dirty work yourself, LeadFuze can help you!
LeadFuze is a marketing automation platform that helps you generate more leads, faster. It's perfect for small and medium-sized businesses that want to grow their customer base without hiring an expensive team of marketers or developers.
You can use LeadFuze to create personalized email campaigns, landing pages, social media posts and more – all with just a few clicks of the mouse! And because it integrates with your CRM system, lead generation has never been easier.
Conclusion:
Lead generation experts are important for any business, be it online or offline. That's because lead generation is the sole purpose of why people market in the first place; Market-Generate leads-Convert the leads into sales.
Once you master lead generation skills you can offer your services to anyone at a cost. The future is definitely bright if you are looking at mastering the skills. People actually pay upward of $2 or even $5 per lead, With this, You can really make a big career out of it! 
Editors Note:
Want to help contribute to future articles? Have data-backed and tactical advice to share? I'd love to hear from you!
We have over 60,000 monthly readers that would love to see it! Contact us and let's discuss your ideas!