Lead generation is one of the focus topics of a business firm, a marketing company, and a B2B marketer.
It is the process of sparking a consumer's interest in a product, service, or business.
Lead generation is essential to you as your business grows.
It is why as a marketer, you need to adopt diverse lead generation strategies.
For example, publish engaging content to earn the interest of readers and convert some into leads.
Another is using social media to build trust, interact, and convince your audience to buy products and services.
Lead generation is essential in the B2B marketing world. A recent survey showed that over 53 percent of B2Bmarketers spend more than half of their marketing budget on lead generation.
over 53 percent of B2Bmarketers spend more than half of their marketing budget on lead generation
Click To Tweet
What is a Lead Generation Specialist?

(Source: Leadgenera.com)
A lead generation specialist operates in B2B industries, acquiring and evaluating new leads.
They generate leads that go from marketing to sales. It is to ensure that they meet the company requirements necessary to start a sales call.
Of course, there's a lot more to being a specialist than just lead generation.
Lead Generation Specialist Job Description
Database Management

You are responsible for managing the lead database.

It's acquired and stored information indicating purchasing preferences, habits, and buying histories.

The database is then used for determining the target market during the promotion of new products.

Process Efficiency

As a lead generation specialist, your primary goal is to bring in sales to the company. It is through diverse lead generation methods/strategies.

Not only will you make efforts to attract consumers, but you must also know the best moment to contact a prospect.

You must be persistent and know the best response time for calls.

Market Identification
You must identify the appropriate target market for your different products and services.

Data Analysis
You must analyze consumers' information like lead demographics, engagements, and their online behavior.

Also, you can do more research and investigate to know which generated the most leads.

Content Syndication
You are to republish site contents to reach a broader audience to increase brand awareness and drive in leads.
A lead generation specialist's job description is generating new leads from outbound telemarketing.
They pre-qualify leads to make the sales funnel more efficient.
You will also use your telemarketing research and expertise to find new prospects.
Warm them up, and transfer promising leads to your sales team where they will close the sale.
Types of Lead Generation Techniques
Lead generation is the first step in the sales process. It includes lead qualification, prospecting, needs analysis, proposals, and closing. It also include other customer relationship processes such as cross-selling.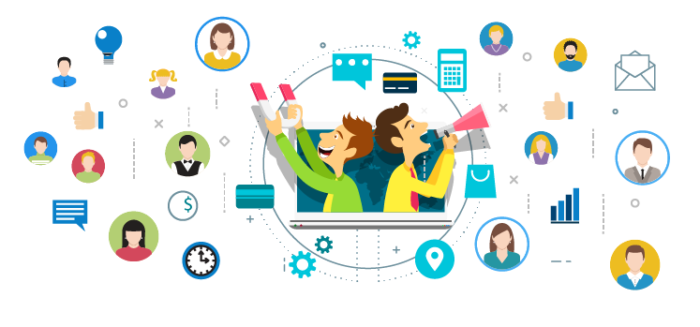 (Image Source: Agile CRM)
i. Inbound Lead Generation
It requires the inbound lead generation specialist to create content and campaigns. These will bring in visitors, converting them into leads.
Inbound lead generation requires creating content such as brand storytelling. It includes interacting with potential customers on social media.
50% of marketers say inbound marketing strategies are their primary option.
50% of marketers say inbound marketing strategies are their primary option
Click To Tweet
ii. Outbound Lead Generation
Outbound lead generation includes prospecting and making contacts via email and phone calls.
iii. Digital Lead Generation
Digital Lead Generation requires driving traffic to your company website and generating inquires and leads.
iv. Referrals
Referrals is a means of generating leads through existing customers and partners.
v. Branding and Advertisements
It is by sponsoring brands and products, advertising on mainstream media like TV, Radio, Podcast, etc.
It is the use of behavioral and contextual ads to drive traffic to a page. This pitches your product and asks for contact information.
vi. Industry Events
This involves attending industry events such as trade fairs and seminars or webinars.
vii. Sponsoring Events
It requires sponsoring events such as training or a product demonstration.
It also includes webinars, connecting with potential customers to generate leads.
viii. Showrooms
Making use of physical locations that show off products.
Networking: This strategy requires getting to know the people in your industry. 
Camping: This is a Networking strategy in which you go to the same events and places that customers frequent.
Cold Calling: In this strategy, you would have to research people and call them to try to gain their interest.
ix. Using Third Party
This strategy requires distributing content via networks, lead generation agencies, and list vendors.
x. Direct Mail
Sending hard copy mails to prospects.
xii. The Use of Press releases, editorials, public speaking, etc.
Lead Generation Specialist's Tools

(Image Source: RakaCreative)
Most people assume that with the use of a lead generation tool, more leads means more money.
It is not entirely true.
73% of B2B companies are focusing on lead quality over lead quantity.
73% of B2B companies are focusing on lead quality over lead quantity
Click To Tweet
To achieve this, you must invest in automated lead generation platforms.
79%of top-performing companies are already utilizing marketing automation.
Here I will be introducing the best lead generation tool you must have as a lead generation specialist.
You will need these tools to make it possible for you to accomplish different functions.
Lead Generation Tools
These lead generation tools will help you collect data and ensure you have the right leads.
The AI-powered tools will make use of their capability to identify visitor details.
Examples of Lead data collection tools:
Leadfuze – LeadFuze will help you collect data on your prospects. It will also help you identify visitor details. It includes company name, email addresses, and more you didn't know you need.

Our AI builds, cleans, and verifies leads in real-time.

LeadFeader – LeadFeeder tells you what companies visit your website.

This tool also finds contact information for employees in the company. It allows you to follow up with visitors who never inquired about your product. It can track your outreach to potential leads in your sales pipeline.

Prospect.io – It is a Sales Automation Platform that's fully integrated with Salesforce, Pipedrive, Close.io, and HubSpot.

The Prospect.io has a Chrome extension that helps you find prospects in one click and launch cold email campaigns straight from your browser in mere seconds.
Email Finder Tools
These tools will help you automate the process of finding someone's email address and make the process easier and faster.
 Examples of Email Finder Tools:
Reply.io – The new Reply Chrome extension helps you find prospect emails on LinkedIn in seconds, keeping your pipeline full.

You can either look up the required contacts one by one or source emails in bulk directly from LinkedIn Sales Navigator.

Voila Norbert – Voila Norbert is a sales tool that can be used to find someone's email address.

Simply, you enter the name of the person, along with the company they work for, and Voila Norbert will automatically find the email address.

Bulk email identification is also available.

Hunter – Can be used to find emails by typing in the person's name and their company.

You can also browse all emails at a specific company.

Skrapp – This tool is specifically for finding someone's LinkedIn email.

It also has a Chrome Extension that, when enabled, will show a "Find Email" button on a person's LinkedIn profile.
Email Marketing Tools
These tools will make it easier for you to create email marketing campaigns and automated email drip campaigns.
By using email marketing, you can continue to educate your subscribers and eventually turn them into potential sales.
Examples of Email marketing tools:
MailChimp – This is one of the most popular and easiest to use email marketing platforms out today.
It is very intuitive, easy to use drag-and-drop email builder. MailChimp also offers email automation.
AcitveCampaign This is an email marketing platform with a very powerful email automation editor.

Landing Page Creation & Capturing tools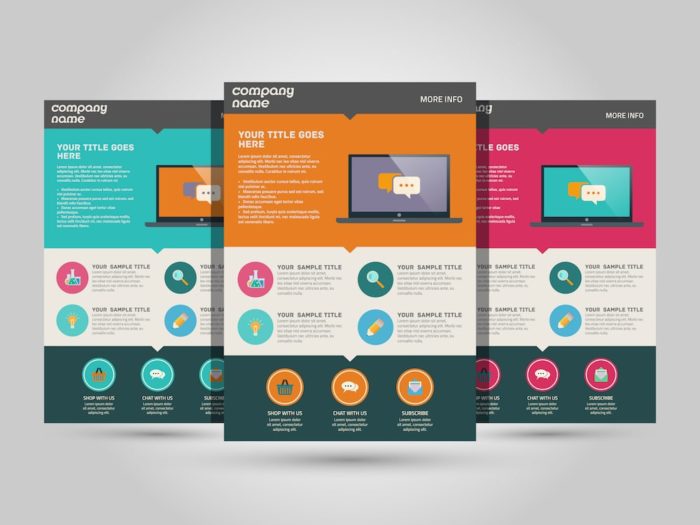 These lead generation tools allow you to create a custom landing page and lead capture forms on your website.
They come in handy when you are trying to get visitors to sign up for an eBook, a demo request, or a sales call.
Examples of Landing Page Creation and Capturing Tools:
Unbounce – It is for creating custom landing pages.  It features a drag-and-drop landing page builder as well as pre-built templates.
Instapage – This tool integrates with popular email marketing and CRM platforms like HubSpot, MailChimp, and Salesforce.  It also offers a drag-and-drop landing page, as well as other handy features such as lead capture forms and heat maps.
Leadpages – It has a well-designed drag-and-drop builder that is super easy to use. It also enables you to build Facebook ads inside the tool. It even features built-in payment functionality for forms.
Complete Marketing Automation Tools
The All-in-one marketing and automation tools help remove the stress of integrating multiple platforms altogether (such as your email marketing provider, landing page builder, popup builder, etc.).
It instead combines all these tools into one platform.
They sometimes include lead management and scoring features.
Examples of complete marketing automation tools:
Leadfuze – LeadFuze's A.I. automation Saves you a ton of work by doing all the heavy lifting for you. There's no need to use a third-party validation service because we'll already do the work for you.
HubSpot – This tool is well-known on the market for SaaS companies and agencies.  It is an all-in-one marketing and CRM solution. It has features for managing contacts, posting to your blog, creating landing pages, finding new leads, and more.
Marketo – It is another all-in-one solution that features lead management, lead scoring, email marketing, email automation, and analytics.
Expected Salary of a Lead Generation Specialist
As of Nov 4, 2020, the average annual pay for a Lead Generation Specialist in the United States is $27,752 a year.
Salaries could be approximately $19.23 an hour.
This is the equal to $769/week or $3,332/month.
As of Nov 4, 2020, the average annual pay for a Lead Generation Specialist in the United States is $27,752 a year
Click To Tweet
According to the online job platform [ZipRecruiter], annual salaries range between as high as $73,000 and as low as $18,000.
The majority of Lead Generation Specialist salaries currently range between $29,000 (25th percentile) to $43,000 (75th percentile).
With the top earners (90th percentile) making $56,000 across the United States.
The average pay range for a Lead Generation Specialist will cost as much as $14,000.
This suggests opportunities for advancement and increased pay based on skills, location and experience.
Thinking of Starting a Lead Generation Agency?
 Here is what you need to know.
A Lead generation agency is a company that generates leads for a specific business or company.
The main aim of a lead generation agency is to find your client's business qualified leads. These are leads that they can turn into actual buying customers.
Lead generation agencies aren't only companies who sell big lists of names and numbers that sales representatives cold call day in and day out.
They bring out new leads based on the criteria and information they have collected from marketing strategies.
They can tailor those marketing methods and sales pitches to those prospects.
Lead generation agencies make it possible to understand the needs of potential customers. Turn them into leads based on engagement and demographic information.
For any business to survive, it needs customers. Many are willing to spend money on paying for leads generated for them via a lead generation agency.

(Image Source: vendasta)
You can build a lead generation agency by setting up a system to generate quality leads in a designated niche. After that, sell them to those who are interested.
It will be a registered business that has developed a formula for generating a large volume of qualifying leads by using the following:
Social media content to drive in traffic

An engaging landing page that has clear call to actions present
These are all used to collect data that will result in a more valuable lead.
There is a high demand for lead generation companies that is spearheaded by one person. This person knows digital marketing inside and out. They're aware of which marketing strategies work for a business. It can be improved up and could be automated as well.
Should You Hire a Lead Generation Specialist?
Well, as a business owner, your main goal is to convert your leads into paying customers. To achieve this, you will need the skills and expertise of a lead generation specialist.
A lead generation specialist makes sure you attract people who are interested in what your business has to offer. Also, letting a lead generation specialist focus on this aspect of your business will give you time to take care of other things.
These are some of the reasons why you should hire a lead generating specialist:
Access to Valuable Ideas from an Expert


Working with a talented lead generation specialist can help you understand the ins and outs of lead generation.

They will also help you develop a plan that suits your specific business needs and will be able to offer valuable suggestions.

A specialist can talk about what areas to target and how to execute the campaign.

Improve Your Existing Strategy


 Even if you already have a lead generation experience, this might not be working as well as it should.

A lead generation specialist will be able to analyze what you're already doing and offer better suggestions on the aspects you want to improve.

A good reason for working with a specialist is being able to tailor their services to the needs of your business. This is to make sure you're getting the best results and the highest conversions.

Improve Leads Quality


If all your leads are people who aren't interested in your business or your products, you won't get very many conversions.

But working with a skilled lead generation specialist will guarantee that the leads you're bringing in are the type of people you're looking for. 

When you have a good understanding of your buyer persona, this will help you avoid attracting leads who don't want to buy your product or services.

Once you have this, you can move on to pinpointing the right target audience.  After that, you can then brainstorm on where you should start looking for them.

Efficient Contact Information Collection


A lead generation specialist can set up a system for collecting information from your audience through a landing page.

A specialist with page building experience can be a great asset to you.

There's knowledge on how to create landing pages that are great at pulling in all the important contact information that you need.

They will also know how to create content, text, and visuals that convert to leads.

New Leads Research Opportunities


 Aside from collecting emails and phone numbers for new customers, you will want to find other businesses that you can partner with.

Reaching out to influencers in your niche is also a great privilege.

Without a lead generation specialist, you could miss a lot of opportunities to market your product or service to an even wider audience.

As a true businessman, you will not be able to resist the urge to find ways to improve and bring new customers and partners into the fold.

You will go to every length to source information on how to achieve this and this will be very stressful.

A lead generation specialist takes all this stress off your shoulders.

And then can you focus on building and molding relationships so that you can build your business faster and stronger.

Track Marketing Analytics


 Building a strong relationship with your leads means you'll have to communicate with them.

Email is one of the best ways to do this. A lead generation freelancer can set up mail merging.
You can do this for new customers, partners, and influencers.

Sending emails to hundreds of people is a daunting task for a busy business owner.

A person experienced in lead generation can manage all this for you with just a few canned emails.

They can track the effectiveness of your email campaigns and know what to look out for. They will report which emails are doing well and which needs improvement.

Leads Engagement


A skilled lead generation specialist will know exactly what to do to attract leads creatively.

For instance, giveaways have recently become a popular way to reel people in. One popular freebie you can give out these days is the eBook.

A lead generation specialist with decent writing skills and experience specific to eBook creation can help you a great deal. 
Key Takeaway
 You're skilled in other aspects as an entrepreneur and you may know your stuff pretty well, but you might not be great at writing or formatting.
This is where the lead generating specialist's expertise comes in and turns your knowledge into an authentic page-turner.
Online contests prove to be effective at sparking interest and engaging customers on social channels.
You can both measure the level of knowledge and increase interest in your product or service by running an online contest.
As a reward for the best responses, you can give away product samples or a taste of your service offering.
A lead generation specialist with social media experts can help you make these contests measure your targets.
Another alternative to giving out free stuff is preparing coupons for discounts.
Then you can pull them through the sales funnel with other enticements.
You will need a lead generation specialist in this aspect to create a more catchy text and visuals to present these.
Editors Note:
Want to help contribute to future articles? Have data-backed and tactical advice to share? I'd love to hear from you!
We have over 60,000 monthly readers that would love to see it! Contact us and let's discuss your ideas!