Many businesses need more customers for their brand because their existing clients are not enough to fuel their growth. That's precisely the reason why PPC lead generation is vital for all kinds of businesses in any industry.
However, if you're new to marketing, you may not be familiar with PPC (Pay Per Click). It became more popular through the years and is considered equally important as SEO (Search Engine Optimization).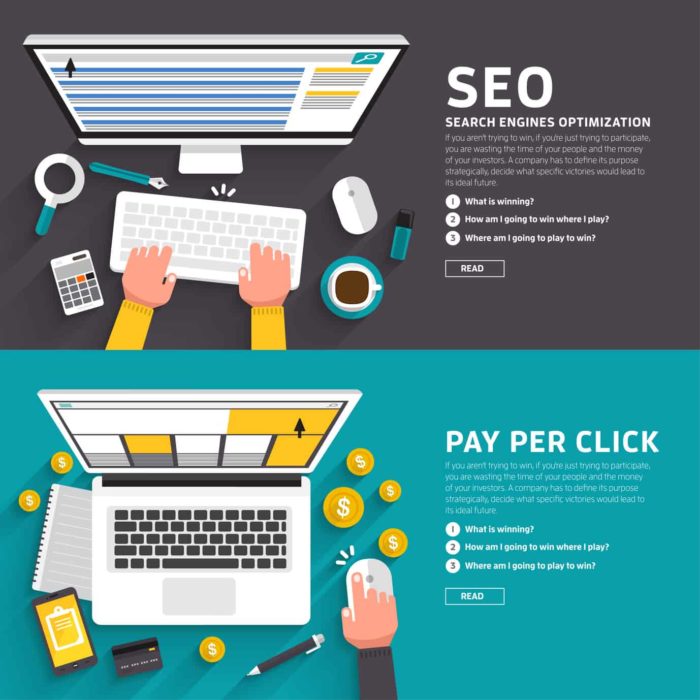 (Image Source: Digital Neighbor)
If you're a new business owner or new in marketing, you may feel like PPC is a minefield. Just one wrong move, and all your investment in ads would be for nothing—boom!
So, for those who need some help in this marketing aspect, you can check out this PPC lead generation guide for both beginners and experts.
What is PPC Lead Generation?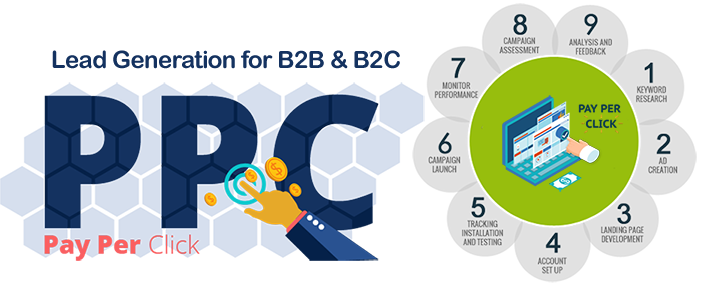 (Image Source: Adonwebs)
PPC or Pay Per Click is an online advertising method where the advertisers pay every time a user clicks on one of their ads. It's a way of buying visits to your website instead of obtaining those visits through an organic method.
One of the most commonly utilized forms of PPC is search engine advertising. It allows brands to bid for ad placement in particular search engines' sponsored links. The ads will be displayed when a user enters keywords related to what their business has to offer and these search terms are the pay per click keywords.
Each time the ad is clicked, sending a visitor to the site, the brand has to pay the search engine a certain fee.
When PPC lead gen is working correctly, the fee you pay becomes trivial. That's because the visit is worth so much more than what you pay for.
For example, if you pay $3 per click and you close a sale amounting to $300, then you've made a hefty profit.
However, you must remember that building a pay-per-click lead generation campaign will require much more work.
Some tasks necessary for PPC are researching and choosing the right keywords, putting keywords into well-organized ad groups and campaigns, and setting up optimized PPC landing pages.
Many brands are even motivated to create relevant and intelligently targeted PPC campaigns because search engines will be charging them less for each click. It's a sort of reward for doing the campaign right.
So, if your landing pages and ads are satisfying and useful to users, Google will charge you a smaller fee than usual per click. As a result, your business will yield higher profits with less costs.
Two Kinds of PPC
1. Social PPC
This type of PPC is specifically placed on social media platforms. These are targeted for groups of users based on their demographics, interests, or data. 
Your ads will typically appear on a users feed or timeline. It us ultimately controlled by the advertiser, when and who will be seeing the ads.
2. Search PPC
As opposed to social PPC where the advertiser controls when and to whom the ads are shown, search PPC shows the ads to whoever is looking for stuff that are related.
These users are actively looking for what you're offering or something similar, and so what search PPC does is it shows your ads to those users.
Why Should You Use PPC B2B Lead Generation?
When you start lead generation business with PPC ads, you will enjoy the following advantages for your brand and marketing.
You'll Get to Know Your Leads
With PPC, you will get extensive data on how your campaigns perform. The data provided will help you understand who your audiences are and what they respond to.
You'll get to find out who clicks on your ads, who are interested, where they're from, and so on.
The information can improve your PPC lead generation results and help you tweak your entire online marketing efforts.
And since you have hard data, you will be able to show direct evidence of your success. Therefore, it will be easier to convince the C-suit of the marketing value PPC provides.
PPC Ads are Targeted
A great lead generation strategy can prioritize both lead quantity and lead quality. Compared to other online marketing channels, PPC lead generation can give you more control over the audience your campaign would reach.
For social and search PPC, you can target particular audiences based on behavioral data, geography, and demographics. With those options, it will be easier to reach more people and make sure you're reaching the right people who are more likely to buy from you.
You'll Meet Your Audience Where They Are
Google accommodates 3.5 billion searches every day. That's why it's considered the best go-to resource for every query or need people have.
Google accommodates 3.5 billion searches every day
Click To Tweet
Also, most of the US population (across all age groups) are using social media. A majority of them are visiting at least one social media platform every day.
Between search engines, social media websites and the millions of sites on the Google Display Network, you can reach anyone with internet access using PPC lead generation.
PPC offers a solid ROI
Other businesses have doubts about investing in lead generation using paid ads because they need to pay for every traffic they generate. They have other options, like social media marketing and search engine optimization (SEO).
However, even though PPC lead generation costs money, it's a worthy investment that produces an impressive ROI (Return Of Investment) which is why advertisers get eight times more of the money they spent.
It Has Faster Results Compared to SEO
Yes, SEO can deliver excellent results over time, but lead generation PPC can offer you relevant traffic right away. It means you don't have to wait for your campaigns to generate leads.
Basing on Social PPC and Search PPC, leads are going to come directly to you one way or another. 
If you have solid landing pages and ads, you can get leads on the same day you launched your first PPC lead generation campaign.
PPC Lead Generation Strategies

(Image Source: Lead Genera)
To obtain qualified leads from B2B PPC lead gen, you should take note of the following best practices:
Go Where Your Audience Is
The best thing about PPC lead generation is that it can provide brands' an expansive reach. However, that doesn't mean you have to reach everyone with your ads as you will be paying for every click even from those who aren't going to be potential leads.
Therefore, you should make sure that you're getting your ads in front of people who are most likely to do business with your company.
You can only do that by determining who your target audience is and knowing where they usually hang out online.
Most brands would benefit from using ads on the Google search engine results page (SERP) as almost everyone with an internet connection uses Google.
You can also set up ads on different social media platforms, but make sure you limit the types of sites you show up on based on what your audience likes.
You can also choose which social media sites to prioritize based on how your target audience uses them. Like Facebook, it has billions of users everyday and so most companies choose to focus their ads here.
If you're looking for a specific market, LeadFuze can help you with its Market Based Search.
Need Help Automating Your Sales Prospecting Process?
LeadFuze gives you all the data you need to find ideal leads, including full contact information.
Go through a variety of filters to zero in on the leads you want to reach. This is crazy specific, but you could find all the people that match the following: 
A company in the Financial Services or Banking industry
Who have more than 10 employees
That spend money on Adwords
Who use Hubspot
Who currently have job openings for marketing help
With the role of HR Manager
That has only been in this role for less than 1 year
Just to give you an idea. 😀
Set Up Proper Tracking
The secret to a winning PPC campaign is data. Every time you run a campaign, you will be provided with data that you can use to make your next campaign more successful.
Aside from the analytics that every PPC platform offers, you can get more information by setting up a more detailed tracking for your PPC lead generation campaigns.
Some options you have for that are:
This tracking measures how ad clicks lead to website activity such as purchases, sign-ups, phone calls, or form submissions.
On the header across your site is the global site tag. At the same time, event snippets will track conversions on particular pages.
Dynamic number insertion (DNI)
If one of your PPC ad's main goals is a phone call, you have to set up a way of connecting the calls you receive back to your ad.
One excellent example is CallRail. It helps you automatically generate unique phone numbers for different lead gen campaigns. As a result, you can quickly determine which ad inspired a particular phone call.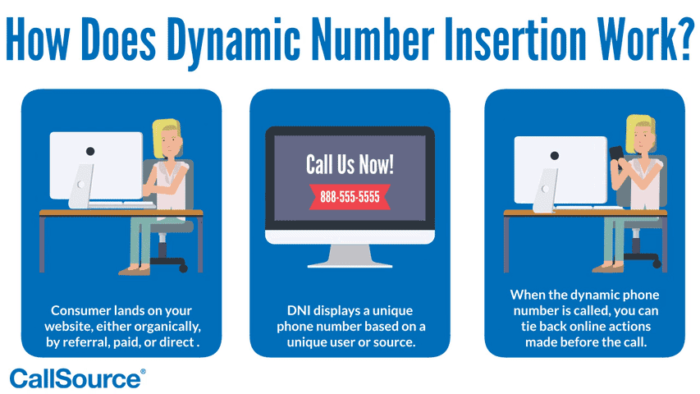 (Image Source: Call Source)
You can add Universal Transverse Mercator or UTM Tracking codes to your URLs to track the success of your campaigns. Every time you create a PPC lead generation ad, you should also create a unique URL containing the right UTM codes.
With UTM Tracking, you can determine the clicked ads campaign, the site it showed up on, the type of content it came with, the channel and the targeted keyword.
You can even combine these tracking methods with a CRM (Customer Relationship Management Tool) to make the right connections between ads and purchases.

(Image Source: Feed Otter)
Be Specific With Your Campaigns and Ad Groups
PPC lead generation allows you to limit your ad reach to just those who belong to your target market group. Many businesses have multiple audiences who may have varying priorities each.
To make your campaign a success, you can utilize ad groups to target each advertisement to the right individual at the right moment to increase the relevance of your ads.
You can segment each of your campaign based on:
Target Industry
Geographic Location
Product/Service
Brand/Competitors
Craft Unique Landing Pages for Each Ad Group
Creating persuasive ads is essential if you want people to click. However, the information they find after clicking your ad is more important and it should contain the things your audience is looking for.
Since you're paying for every click, you have to make sure that it counts.
That's why you should create a landing page that delivers the ads' promise for every ad you set up. Make sure that the pages are relevant to the keywords and your target audience. You should also design the landing page based on your conversion goal.
This means you have to minimize the distractions so your audience can focus on the actions you want them to do on your page.
Fortunately, Google now prefers long-form content landing pages. Therefore, your PPC landing pages can include:
Trust text and trust symbols
Important policies (return policies and warranties) and company description
Keywords in the title, header, and throughout the copy
At least 500-600 words
Make sure your landing pages are as informative as they are attractive. Aside from seeing to it that your landing pages are eye catching, make sure they catch interest as well. Users base on how much information they can get on the landing page.
Place Your Form in The Ad
With LinkedIn and Facebook, you can put a form within the ad itself. By doing this, you're giving your audience an option to covert without leaving that current page they're on.
These sites can automatically fill in the form using the information they already know about your prospects. Therefore, making the conversion a lot easier.
This method can increase the number of leads as your potential clients will find it easier to provide their information.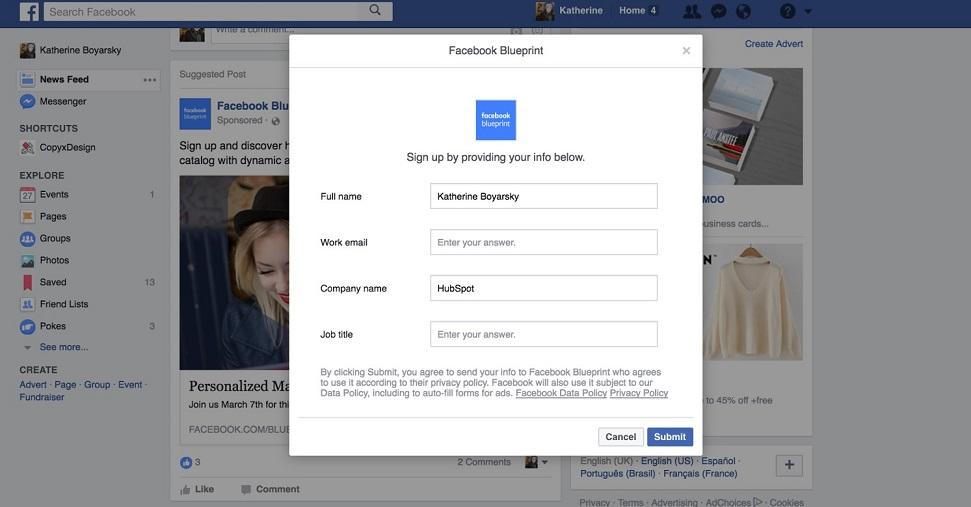 (Image Source: WordStream)
Make Compelling Offers
Come up with a persuasive offer that will make your audience think that clicking on your ad is worthwhile. This can be a very effective strategy, especially for competitive placements and keywords where people had to decide which ad to choose.
You can promote an attractive discount, offer a free trial or a free consultation for your target market to click on your ad.

Use Negative Keywords
One crucial step in any PPC lead generation campaign is finding the right keywords. But of course, it's also equally essential to determine which keywords to exclude. Doing this can help you avoid wasting money on clicks that aren't in line with your goals.
If your goal is to find paying customers, you should avoid free and cheap keywords unless you're promoting a free trial or a freemium tool.
You should also eliminate keywords that suggest someone is looking for a synonym of what your brand has to offer.
For instance, a company selling computers would want to get rid of traffic from people searching for social use of PC (politically correct) when they're offering a personal computer.
To identify those negative keywords, you can begin by brainstorming. But you can also determine what keywords you missed by analyzing your campaigns' results over time and identifying irrelevant traffic that went your way.
Use Ad Extensions
You can add valuable information to your Google PPC lead generation ads with the help of ad extensions.
These ad extensions would show up as a unique section or link on your ad. As a result, you can easily highlight particular parts of the ad that your audience might be interested in, like the links to your brand's phone number, a special offer, or a free trial.
They can also help you make your ad stand out from the rest of the ads on SERP and draw your target audiences' attention to the main actions you want them to take.
Test and analyze
PPC strategies are not one size fits all. Since every business is different, you should not base your methods on what worked for others. Chances are, what's effective for them won't work on your brand and vice versa.
That's why it's vital to determine what works for your audience. You can do that by consistently monitoring your PPC ads, analyzing the results, and applying what you've learned to your next campaigns.
A/B testing can be used to get a better understanding of what your target market responds to. You can test the following ad aspects:
Form fields and design
Times of the day (using ad scheduling)
Offers
Headlines
Ad copy
Audience targeting
Extensions
Keywords
Images
With your PPC campaigns, you can easily place various versions of your ads side by side and start comparing them.
What's great about testing is you can determine which areas of your marketing require improvement.
The headline that was effective in your PPC campaign can work better when used as an email subject. At the same time, best-converting keywords can be prioritized in your SEO efforts.
So, it's clear that testing your PPC lead generation campaign can help you make your marketing methods and strategies better.
Best PPC lead generation ad networks
Google Ads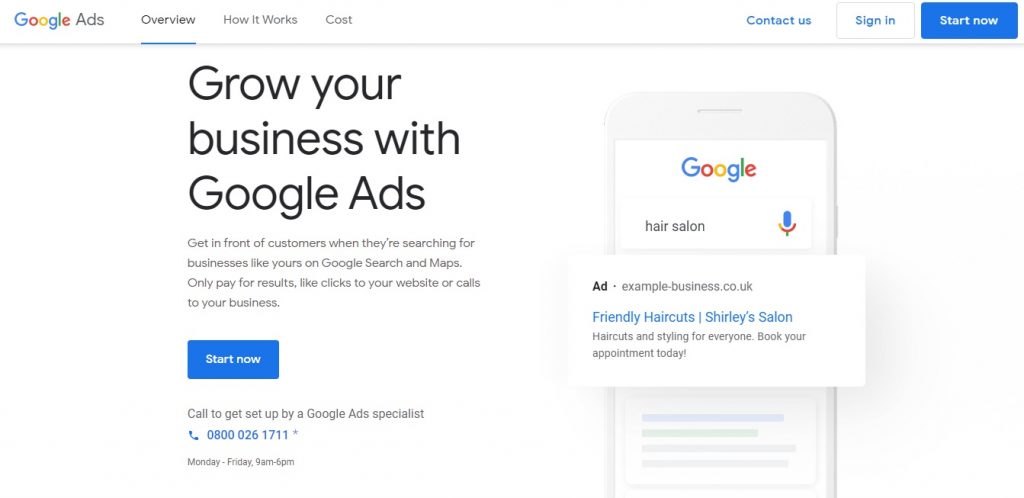 (Image Source: Google)
This is the most significant player in the game. It's undeniable that Google Ads have a massive global reach. It has over 78% of the market share.
It has over 78% of the market share
Click To Tweet
Since Google is the most used search engine, it can be the best way to reach most users who have internet access globally. Regardless of what industry you're in, your target audiences are most likely using Google.
However, there's a catch. Since Google is very popular, your competitors may be using it too. This means the CPC (Cost Per Click) can be a bit expensive when it comes to competitive keywords.
The good thing about using Google is that it comes with a great selection of free tools like Keyword Planner and Google Analytics to help you get the best out of all your marketing efforts.
The Display Network of Google is also taking the lead in the industry. It can help you display PPC ads on most visited websites on the internet like YouTube.
Microsoft Advertising (Bing Ads)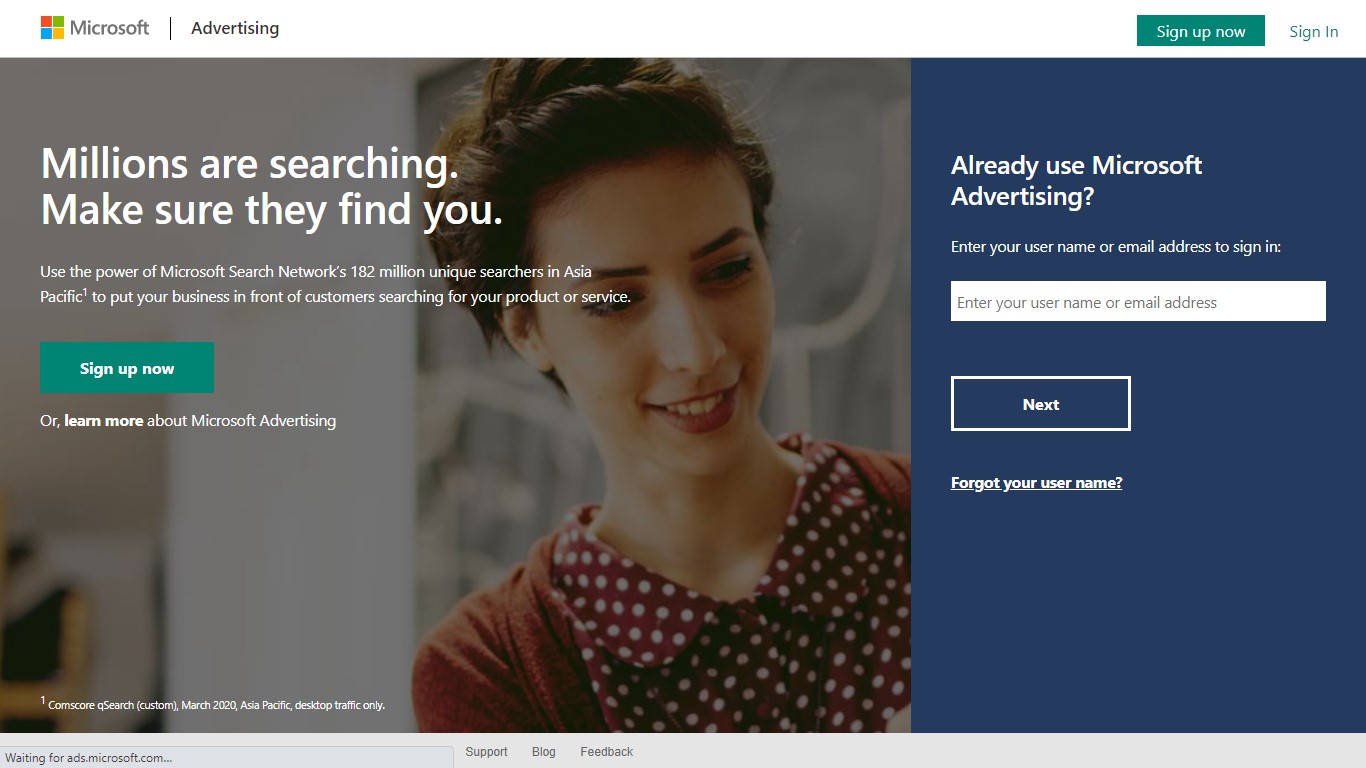 (Image Source: Microsoft)
Although being the second-biggest network for PPC lead generation, it still is a great option. Bing Ads or now known as Microsoft Advertising, can offer you tons of benefits.
So, if you're looking for an excellent and cheap alternative to Google Ads, you can look into Microsoft Ads. Like Google, it provides paid search engine results and a wide selection of renowned websites to display your content, video, and banner ads.
The list of partner websites is not as huge as what Google has but being able to advertise on AOL, Yahoo! And MSN comes with exciting perks.
One of the selling points of Microsoft is its users are usually from high earning backgrounds.
Facebook Ads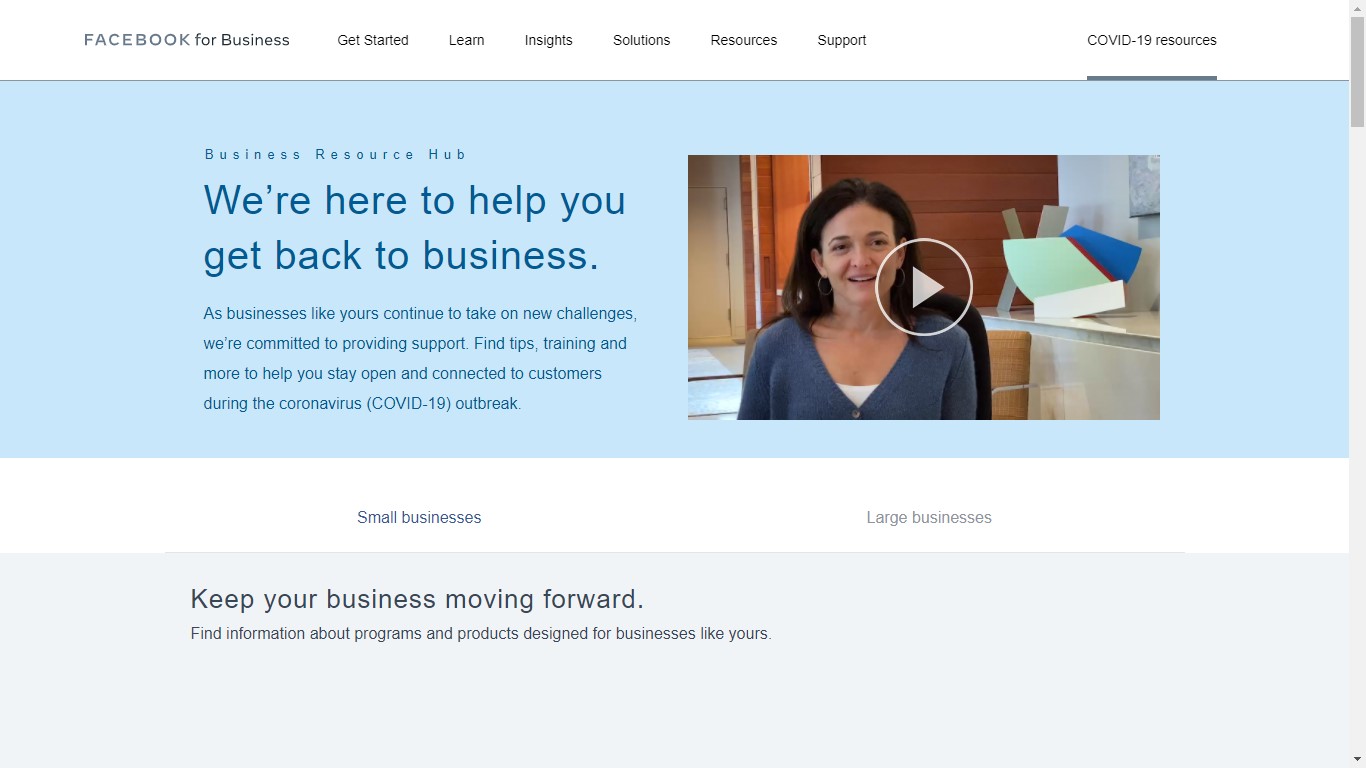 (Image Source: Facebook for Business)
Compared to the previous ad networks, FB ads offer a way different but very appealing ad network package and it's cheaper.
Unlike Google and Microsoft that use search, Facebook Ads focuses on demographic targeting.
Therefore, your target audience doesn't need to be actively searching for your ad to come up. Instead, you can show your ads in the feeds of two of the biggest social media platforms, which are Facebook and Instagram.
The ads can also appear on the Facebook Audience Network and Facebook Messenger. FB Ads is focused on ads within apps.
So if your brand is related to apps, or targets users who are always using apps, then this can be a great option for you.
But of course, the most powerful selling point here is the fact that you can advertise on both Instagram and Facebook's feed.
Take note that everything here needs to be visual, which means no text-only results. Your ads should be clickable, catchy, well-framed, and shareable. Besides, you need to analyze and optimize your campaigns to get the best results. You can use in-built functionality, and connect Facebook Ads to BigQuery, or analytics platforms. So you'll see how to improve your campaigns in real time.
The average CPC for this network is lower than Google and Microsoft, with $1.72 being the average.
LinkedIn Ads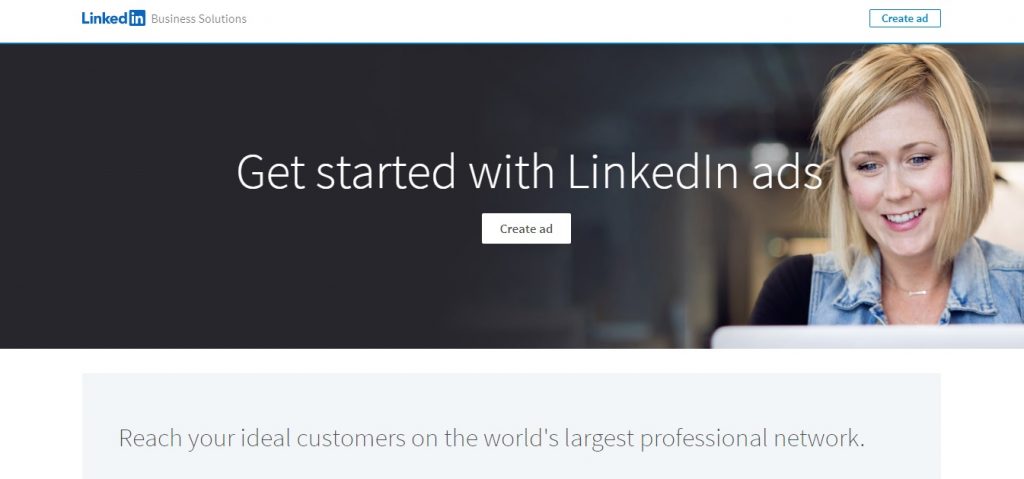 (Image Source: LinkedIn)
LinkedIn or "Facebook for professionals," has constantly been growing in popularity as an effective PPC lead generation platform. That's because it allows you to reach a well-educated and business savvy marketplace.
Not to mention that the audience you get on LinkedIn have strong purchasing intent.
It's quite similar to Facebook as it also targets based on demographics. The only difference is, most of the people here are professionals like business owners, C-level executives and marketing experts.
If you're offering B2B service, then you've most likely considered advertising on LinkedIn before.
Your ads can appear in different ways: display partner network, text ads, sponsored posts in the feed, dynamic ads and InMail (direct mailings to specific target clients).
Conclusion
PPC lead generation is a great way to attract more leads your way. But still, it's all up to you or your sales team to nurture those leads and turn them into paying clients.
It would be best to craft a follow-up strategy for moving those leads through your sales funnel.
You should treat lead gen PPC as one part of your entire inbound marketing strategy that incorporates social media, email, and content marketing. The relationship you started with a PPC ad should be kept alive until your prospects are on the path to purchase.
Editors Note:
Want to help contribute to future articles? Have data-backed and tactical advice to share? I'd love to hear from you!
We have over 60,000 monthly readers that would love to see it! Contact us and let's discuss your ideas!