3 Ways to Find Qualified Leads
Whether you're a greenhorn or a seasoned marketer, you'll need a list of verified leads.
Always remember that lead generation is vital for your business to grow and survive.
Here are 3 effective ways in finding qualified leads for your brand:
1. Use email finder tools
LeadFuze is one of the best ways to find prospects. It allows you to find the most leads within your target market.
For instance, if you're targeting people in Marketing, you can go to the Role/Function drop-down menu and click on "Marketing Manager."
After selecting that option, the system will automatically put together a list of keywords such as VP Marketing, Vice President of Marketing, Chief Marketing Officer, or Director Marketing.
You can even specify the industry, employee size, and type of technologies used.
With these options, finding potential clients would be a piece of cake!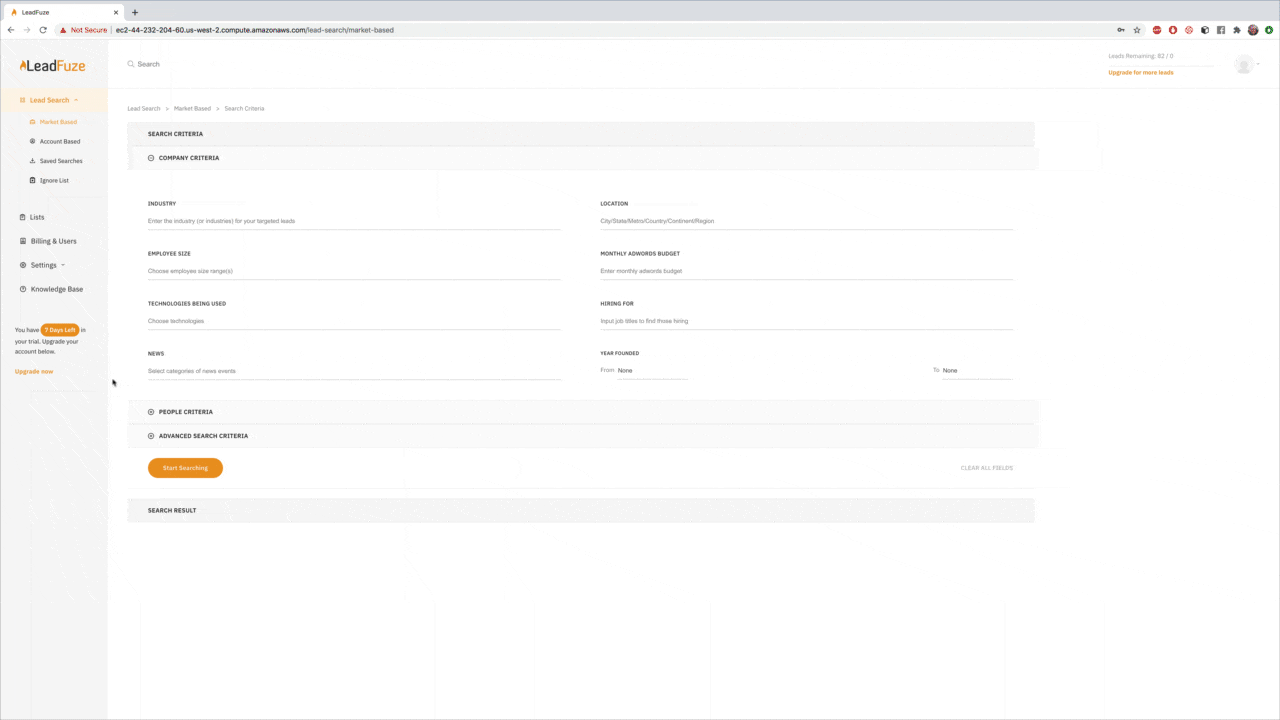 Back in the day, gathering information about your leads can be a tedious job. Fortunately, LeadFuze got you covered.
Aside from building a list of verified leads for your company, it can also help you uncover the following details:
Email address
Contact number
Company name
Industry
Social media profiles
Most importantly, it allows you to have an automated outreach. And that spells convenience right there!
2. Offer free trials or free ebooks
SaaS companies usually offer free trials, so their target market can give their software a try.
And to qualify them for a free trial, they'd have to provide their contact information. So yeah, you'd be generating leads who are actually interested in your product.
You can also offer free ebooks which are the OG lead magnets. This one's relatively easy as you only need to identify your best blogs and articles. Compile, add value, and they're ready to go!
Before people can download your free ebook, they would need to enter their contact information.
3. Create engaging and fun quizzes
This is a new lead generation technique you can use that can give you amazing results. I mean, a fun quiz can become a goldmine of leads.
Most people like testing their skills on various quizzes online — and you can take advantage of that.
However, creating the perfect quiz isn't easy.
You have to ask for their contact information at the right time, without making them feel like it's your real purpose all along.
Also, the quiz shouldn't be too hard but not too easy either.
5 Sales Channels to Sell Your Products and Services
Let's face it: There are numerous ways to get your products and services in front of your target audience.
Here are the 5 most common sales channels you can use:
1. Retail
In retail, you'll be selling your products directly to your customers. You can do it in-store or via online marketplaces like Walmart, eBay, and Amazon or by using other platforms like Shopify, Magento, and BigCommerce.
But of course, you can always use a combination of these methods.
You can be marketing your own product, or you can acquire your products from a wholesaler or distributor.
Here are the benefits you'll enjoy if you sell via retail:
If you're manufacturing your own product, you can maintain brand identity through retail
Get higher profit compared to wholesalers
Build a connection with your clients
Gain control on how to reach out and sell to your target market
2. Wholesale
In wholesale, you'll be selling your products in bulk to different retailers or outlets. Since you're offering your products in bulk, you'll be selling them at a lower unit price. This means lower handling time and costs.
When you're a wholesaler, you can be the producer or manufacturer of the product. But that doesn't you must be.
In fact, you can be both a retailer and a wholesaler. Some business owners call it a hybrid business because you get to be two types of sellers at the same time.
Here are the advantages of doing wholesale:
Faster global expansion and growth
Allows you to take advantage of drop-shipping
Boost products' brand awareness
3. Direct-to-Consumer
This is one of the newest additions to the sales channels list. This has emerged from the constant changes in the behavior of buyers.
In this sales channel type, you'll be selling directly to consumers and the products' end users. This is quite the opposite of selling solely to retailers.
Some examples of DTC brands are Levi's, L'Oreal, and Nike.
Here are the benefits you can get from using direct-to-consumer sales channel:
It can improve your profit margins
It can help you gain more insights into your products' end users
It maintains your control over the whole brand experience
4. B2B
Sure, you may see B2B under the wholesale method. However, you must remember that there's a fine line between B2B and wholesale.
In B2B, you only sell to businesses that would be the end-user of your products.
For instance, you can sell tires to car dealerships or coffee machines to offices.
Here are the perks of selling B2B:
Have the opportunity to sell to a particular niche and be considered an expert in the field
Have higher price points than those who are in retail
Establish a loyal customer base and excellent client relationships
5. Distance selling
In this sales channel, you'll be selling your products by digital television, the internet, mail order, or phone.
Although the costs are relatively low, you may have problems with demonstrating your products and gaining your prospects' trust.
But this can be very helpful in getting repeat orders because you've already built a relationship with your client.
Here are the benefits of distance selling:
Allows access to more stakeholders
Provides business continuity plan
Gives customers a decision-making momentum
25 New Sales Tactics and Strategies to Close More Deals
To close more deals for your company, you need to find good sales tactics that actually work.
I listed some of the best sales tactics you can use below:
1. Develop the habit of following up
I know how much you want immediate sales. But according to a recent study, 80% of sales transactions require 5 follow-ups.
If you don't get the sale during the first meeting, you shouldn't give up.
Show your persistency; continue the hunt.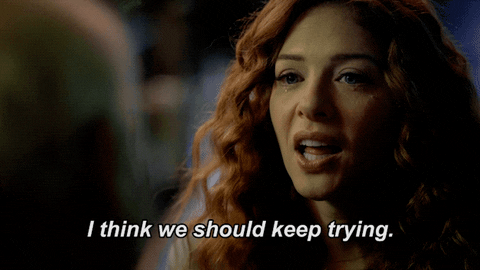 2. Follow through on your commitments
This is one of the best sales tricks on this list.
When you promise to do something, make sure you deliver.
But of course, there may be instances when your deliverables may be delayed. When that happens, you have to notify your client via text message, phone call, or email.
By doing that, they'll know you're working on the delay, and you respect their time.
3. Check-in with your favorite customers
You may be hunting down prospects daily. But once the tempo in your office has slowed down, it's time to strengthen relationships with your existing customers.
If it's a year-end check on clients, you can ask them how their year went and listen for opportunities to help them get better in the next year.
4. Solve your customers' problems
A business is considered successful if it can provide solutions to its customers' pain points.
Your sales team should be able to demonstrate how your products or services can solve your prospects' problems.
5. Take advantage of customer referrals
Reach out to your existing clients and ask them how they're enjoying your services. Gauge their overall satisfaction — and if you think they're happy about your company's offerings, you can ask them for a referral.
Chances are, they know someone that may benefit from your services.
6. Warm-up a relationship that has cooled off
Some leads can turn cold, so you need some creative sales tactics to warm up your relationship.
You can do this at the end of the year when your prospects are more generous with their time and resources.
Start with a compelling and value-added conversation to change their mind.
Even if you don't secure a formal meeting, this is one of the sales tactics and strategies that'd keep your name on the prospects' mind.
7. Listen actively to customers
Listen more than you talk.
Sure, it's tempting to endlessly blabber about your product just to prove a point or showcase its good features.
However, you should also allow them to talk. Make them feel that you respect their opinion, and you're interested in what they have to say.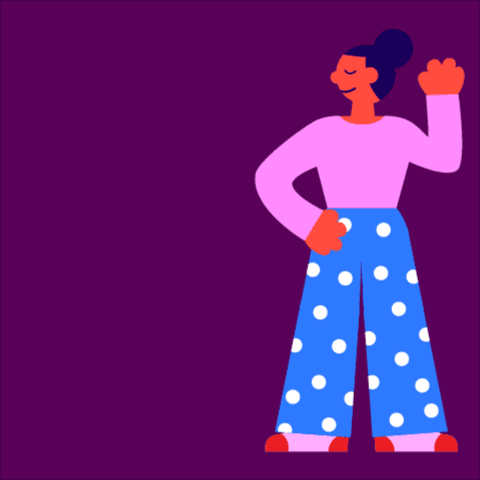 8. Talk about your competition
Your customers may mention your competitor in the conversation — and that's perfectly normal.
Don't use it as an opportunity to criticize your counterparts. Instead, use it to emphasize your company's differentiators.
9. Give your pipeline a check-up
A recent study of 62 B2B companies, conducted by the Sales Management Association, revealed that 44% of executives think their organization is ineffective at managing their sales pipeline.
Truthfully, pipeline management should be a daily or weekly practice, but our natural tendency to reflect at the end of the year makes it a great time to also look at your pipeline through a more clinical lens.
10. Adhere to strict deadlines with your customers
Some customers may ask you to change deadlines — but don't. Doing so can make you lose your credibility.
If they want something from your company, they'd make a way to meet their obligations by the deadline.
11. Use a CRM platform to stay updated and accurate
Keeping client data is as important as collecting it. Your customers expect you to keep records of every conversation, earlier-resolved tickets, and social media interactions.
Thus, it's important to use your company's CRM platform to the fullest. It'd also be best if you can access it on the go, so you can pull up customer data wherever, whenever.
12. Review your processes
One of the most overlooked salesman tactics is reviewing current sales materials.
You have to make sure every piece of information is accurate and every message you send out targets the needs of your prospects.
If something seems off, your customer will surely notice. And you don't want that to happen.
13. Develop relationships with customers
Your job doesn't end with the closed sale. You have to continue developing your relationship with your clients.
Find a way to keep in contact with them even after closing the deal.
14. Rely on quantitative data
Every claim you make should be backed up by data or statistics.
For instance, you can't just say: "Client X has increased open rates through our service."
Instead, you should say: "Client X has increased open rates by 70% through our service."
15. Initiate knowledge sharing
Training and additional resources are good. Those can increase your sales team's knowledge in marketing.
However, one of the more effective sales strategies is initiating knowledge sharing. Through this, you'll learn about your salespersons' experiences (positive and negative) as well as their challenges.
The insights you can get from this activity can increase everyone's performance level.
16. Distinguish a lead from a customer
Here's the thing: only 25% of your leads are most likely ready to convert.
This means you should be categorizing your leads and use varying sales strategies that work in each category.
For instance, warm leads should receive a different strategy than cold leads.
17. Loop in experts from other departments
Here's another great idea on our sales tactics list. If a customer needs more help in a certain area, you should let them talk to an expert in that department in your company.
This way, they wouldn't see you as a vendor, but as a partner.
18. Psych yourself up
This one sort of strays away from the sales tactics definition, but this can help you in boosting your sales.
Sometimes, you just have to give yourselves and your sales team a prep talk. You know, to ignite the light inside them!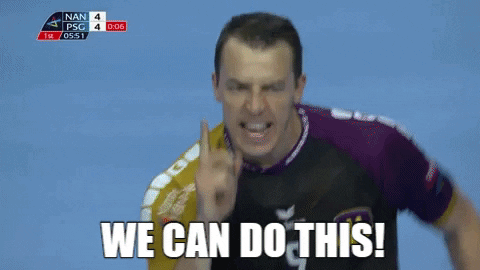 19. Learn to cover each customer's pain points
Do your research. Learn about the biggest challenges your prospects have.
You can start by asking them close-ended questions. And once they feel comfortable, you can then ask them open-ended questions, so you can get the information you need.
20. Earnestly ask for feedback
An open forum is one of the sell tactics that encourage your customers to speak their minds.
They can tell you what they like and don't like about the process, so you can refine it. Also, it can help you gain your client's trust.
21. Recruit your drive
Your drive is in there somewhere. You just have to know what triggers it, so you can make work more meaningful for you.
You handle work and your clients differently once you find your drive.
22. Master the art of storytelling
I know I've mentioned earlier that statistics and data are important. But that doesn't mean you're going to bombard your prospects with lots of them.
Instead of arming yourself with all sorts of data, you should have stories about people's relevant experiences with your offers.
23. Know where you're headed
An action plan is necessary for marketing. You should know the "why" of every action you make.
If you set your eyes on the goal, you can easily make plans and achieve them.
24. Maintain a positive mindset
When the going gets rough, you must remain positive. You may be wondering: "What does this have to do with sales?"
Well, your clients can tell if you're not in a good mood, and it will greatly affect the transaction you're having with them.
If you're optimistic, you can handle stressful situations more effectively.
25. Ignite your proactivity
A person's productivity can be affected by different factors.
For instance, getting started on difficult tasks can be hard. But once you've begun, it'd be much easier to keep going.
This means you have to find something that'll jumpstart your productivity.
3 Hard Sales Tactics That Work
Hard sales tactics are usually frowned upon in the industry today. But we can't deny the fact that they can be effective, especially at the end of the sales process.
If you're planning to use hard sales techniques, make sure you know when and how to use them.
Here are three hard sales example you can use:
1. The takeaway
This is an effective hard sale strategy you can use when your prospect has already shown interest but still hesitant to close the deal.
For instance, you can offer to reduce the product's cost by eliminating certain features.
Use their fear of losing more than they'll gain to push them to close the sale.
2. The persistence close
Rejection hurts. So when the customer says no, salespeople typically give up on them.
But that's not the way it should work. You should be persistent and don't let the word "no" discourage you.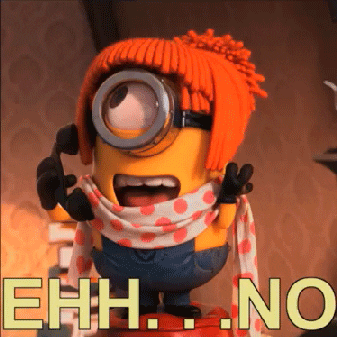 Raise more closing questions, and you may turn that "no" into a "yes."
For example, you can ask them this: "What can I do to change your mind?"
3. The time limit
Use the fear of missing out on your clients.
By putting a time limit on your offer, they'd feel like they'd lose a great opportunity or a big amount of money if they don't grab your offer pronto.
You can tell them that the offer is only available within a certain timeframe. This way, you can help them make decisions quickly
5 Sales Techniques to Avoid in 2021
Sales tactics that worked in the past may not work today. The buyers and their buying habits have changed, so salespersons should change with them.
Here are some sales tactic examples you should forget this 2021:
1. Cold calling
Cold calling is not a great way to generate new opportunities — so quit doing it.
People don't like getting unsolicited calls from someone they don't even know. You may find it hard making them agree to talk with you, much more schedule a meeting.
Instead of a cold call, you can do warm calling. Find a compelling reason to make the first call and work from there.
2. Pushing hard for a borderline deal
This sales tactic is definitely a no-no. Yes, you have to close the deal but don't push too hard.
Your sales team should know that this isn't all about them. They're doing this to solve the clients' problems, not just to close a sale.
It may be tempting to slam deals through but that can damage your reputation. More importantly, it can increase churn risk.
Now, what's the takeaway?
Well, it's pretty simple. Never take a quick win that would only hurt you in the long run.
3. Telling, not asking
Back in the days, salespeople love telling — a lot!
They'd be like: "You need this" or "You have to have that."
The thing is, the prospects didn't have a choice back then. They must listen because only the salesperson knows about the product.
But today, making assumptions can get you in trouble. Don't settle with close-ended questions.
Instead, you should share your story without overlooking your clients' situation.
4. Moving too quickly
In business, time is money. When you can do things faster, then that's better.
However, when talking to customers, it's an entirely different story. You shouldn't be in a rush as you might miss some red flags.
When you move too quickly, you may fail to assess that the lead you're talking to isn't a good fit for your brand. And that'd be a waste of time, energy, and resources.
5. Thinking that being on social media is enough
Let's say you have accounts on every social media platform. You may think: "Alright, that'd do the trick."
But wait, you also have to know how to optimize those accounts to your advantage. It doesn't matter if you're on Snapchat, Twitter, Instagram, Twitter, Facebook for Business, and LinkedIn.
Social media should be used to increase brand awareness. It's not there just for show.
Know where your prospects usually hang and create relevant content to target them.
Conclusion
These sales tactics can be great additions to your existing arsenal, whether you're just getting started in the industry or just want to return to the basics.
Feel free to experiment and combine these sales tricks for best results.
Editors Note:
Want to help contribute to future articles? Have data-backed and tactical advice to share? I'd love to hear from you!
We have over 60,000 monthly readers that would love to see it! Contact us and let's discuss your ideas!