What is Social Media Lead Generation
In today's world where social media and other digital platforms are at the top of everything, it is safe to assume that almost everyone is on the internet. There are over 3.5 billion social media users all over the world.
That's a lot.
Gone are the days of personally going to an office to introduce products, strategies, or plans. Now, everything can be done digitally. 
People can meet virtually and it's been easier since then. Planning to introduce your business to someone? Schedule a video call. There's no more need to meet in person unless of course, it's really important. 
According to the Pew Research Center, nearly 70% of adults in the US are on at least one social media site.
nearly 70% of adults in the US are on at least one social media site
Click To Tweet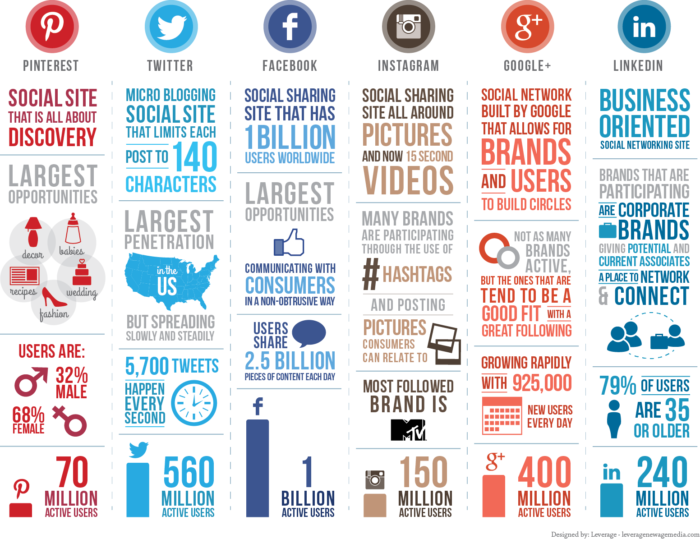 (Image Source: Leverage)
Social media has become vital for every business looking for ways to get more clients and customers.
It has become the new basis of how credible businesses are, apart from being the easiest way to get in touch with them.
Lead generation has always been made easier this way.
If you're in the process of gaining prospects, your role will be a lot more challenging if you don't take advantage of the information your potential clients already provide online.
Investing in social media lead generation (using social media platforms for prospecting new leads) is extremely effective when done right.
5 Steps in Social Media Lead Generation
Interested in learning how to get started? The following steps will take you through what to look for when it comes to navigating social media platforms for prospecting success.
1. Research and identify prospects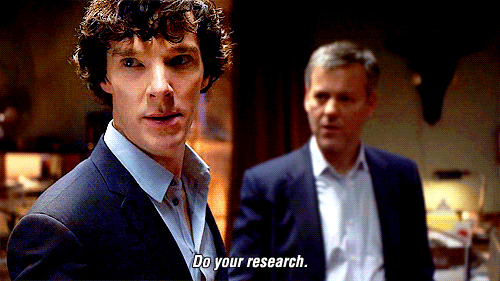 Before you even begin to engage with your prospects, do a bit of research online to develop a list of the type of clients you are looking for.
Lead generation through social media doesn't mean you randomly select and message any account with your pitch. Once you fall into the area of spam messages, you have already failed.
Find prospects who have the qualifications that you're looking for.
In the digital age, trust is also a big factor in gaining clients and customers. Generating digital leads is one thing, but nurturing them and building a trusting relationship is a whole other story.
You never know what can happen when prospecting through social media, and since this method develops a tailored pitch for your prospect, every attempt is great practice for future business.
Take your list of prospects and find out their social media profiles on the different platforms that exist. You'll definitely want to look at the big three–Twitter, Facebook, and Instagram, or maybe even their LinkedIn account to go deeper.
You can simply type in their name into the search fields on those sites, or go directly to the prospect's website where it's likely they will already be linked.
To take this a step further, find out who the exact people are that you want to be talking to.
Check out the "Our Team" or "About Me" sections of a prospect's website to find biographies and information of key players within the company.
See what they're all about–what they're interested in, what they share, what they advocate for, and all that stuff.
2. Do not introduce and pitch right away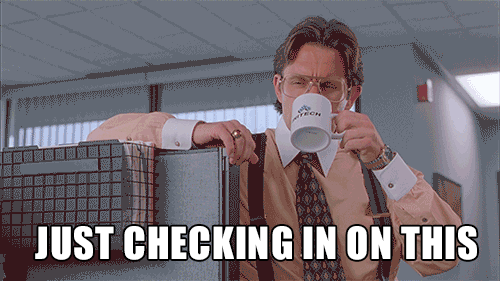 Just a reminder that social media is fantastic for lead generation and initial contact. That said, it should (almost) always be used in conjunction with other methods.
Using 3-4 different outreach methods ensures that you saturate your lead pool just enough to maximize response. Using social media lead generation is a great start, but we recommend plugging that data into a tool and filling in the holes (i.e. physical address, email, etc.).
For instance,
You can definitely do some great preliminary research on potential leads via social media, send them a cold email and then try to connect on LinkedIn. All of which you can do using LeadFuze, by the way!

Before pitching to your leads, remember that social media lead generation is not the digital world equivalent of cold-calling on the telephone.
This strategy means more work for a customized pitch to increase your chances of gaining business.
At this stage, you want to get a feel for your prospect's social media behaviors.
Observe how and when they choose to engage online through their profiles.
Are they more active first thing in the morning or do they tend to post more actively after the workday is over?
Other behaviors to look at are the type of posts and information they are putting online.
Are the majority of their posts recycled from other social media accounts or do they take a more active personal approach and share their opinions and ideas with their followers?
Important Point:
Remember that, on personal accounts, some people will have a disclaimer that "retweets are not endorsements."
When it comes to a business's social media profile, it's more than likely that any shared posts are in line with their own values or something that they relate to or support as a company.
Businesses use social media to not only showcase their brand and values but to also engage with their own customers.
If your prospect regularly interacts with customers on their own social media profiles, then it's easy to assume that their level of social media exposure will lend itself well to your prospecting strategy.
Knowing when your prospect engages on social media will also give you guidance on when you should interact with them for your pitch.
It's difficult to know how many messages a person or business gets on a daily basis or how often they check their inbox, but they are more likely to see your message if they are already actively interacting online at the time you send it.
3. Build personalized pitch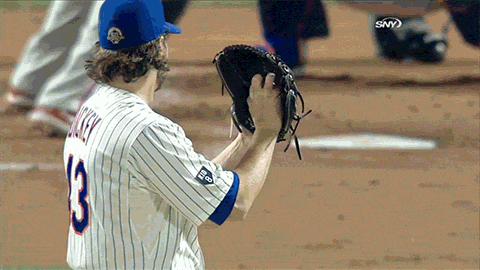 You are now almost ready to introduce yourself to your prospect.
It's important to think about every line in the initial message that you send them and plan to tailor your pitch to be in line with how your prospect uses social media.
And perhaps they followed you back after you followed them and when they do, that's good. It means they're already receptive to listening.
Or maybe they recently put out a blog about the types of tools and services they use to keep their business running, and you happen to know of a way that they can do it better. It can be about a lot of things.
Notes such as these that you would have made during your research steps are the key to building your pitch.
Consider how you yourself might personally use social media or online business listings and review sites to find a company that can fulfill a service you need.
Put yourself in the shoes of your prospect.
What needs do you think your prospect has and what services can you provide to help them be better at what they do?
Even though this is the basis of your pitch strategy, don't forget to make it personal.
In the world of social media, people appreciate the human factor behind digital profiles and no one wants to feel like they are being pitched to by a robot.
Create meaningful and relatable campaigns that will resonate and appeal to a large number of clients, as this will create buzz about what you are pitching.
4. Conversions come from conversations that count
When the point of social media is to, in fact, be social, you can't approach a prospect with a general scripted sales pitch that you could use on just anyone.
No one responds to messages that are generic or that look generic.
This is another point where posted content comes into play.
Are your prospects already social media influencers?
Do they write blogs on their company website or participate in common hashtag themes like #MotivationMonday?
These are great opportunities to get in there and get a conversation going.
It's very likely that your prospect would love feedback on their blog, or discuss the issues that it covers even further.
What you have to make sure of is that you are genuine about it.
These days most people can see right through a sales pitch, and they're less likely to be responsive if they feel that's the only reason you contacted them.
Remember that you have to present something of value to your prospect, and a great way to do that is through conversations that help you understand them more.
If you have a genuine interest in the content or posts they create, talk to them about it, express your interests and opinions. They'll appreciate it more.
The authenticity of your voice and the value that you represent to your prospect as contact is what will drive the conversation, and hopefully the conversion, further.
5. Use social media to highlight own values
Let's flip roles for a second. Don't forget that prospects can also come to you naturally.
Do you openly and regularly interact with your clients through social media? Do you write your own blog posts that are relevant to your industry?
When there is potential for conversion, it's expected that a prospect will research you while they are making their decision.
The more activity that you present on social media, the more authentic you become when reaching out to prospects through the same platforms you use daily.
Part of showing the value of your services is showcasing the relationships you already have with your current clients.
If one of your clients announces some great news or an amazing achievement, congratulate them or give some acknowledgment.
Nurturing relationships with potential customers doesn't necessarily mean that they are currently looking to avail of your services or buy your products right away but they might in the future.
This shows that you truly care about the relationships you have within your network and about the success of those you work with.
To be successful in connecting and engaging with prospects through social media, you have to show that you can present the services and value you provide on the different social media networks you're using.
If you want to go even further, consider endorsing your prospect through your own social media channels, because they've done something that you feel is valuable to your network.
Don't forget to ask for permission of course.
Giving back to your prospects is also something that can help connect with them.
Referral programs, live streaming, exclusive content, will also allow for word-of-mouth endorsements that will gain you more potential qualified leads.
Don't be afraid to distribute content through different social media platforms, based on which audiences make up that platform, and what they want to see.
What better way to introduce yourself to a company than to compliment what they do?
4 Social Media Platforms to Generate and Nurture Leads
1

Facebook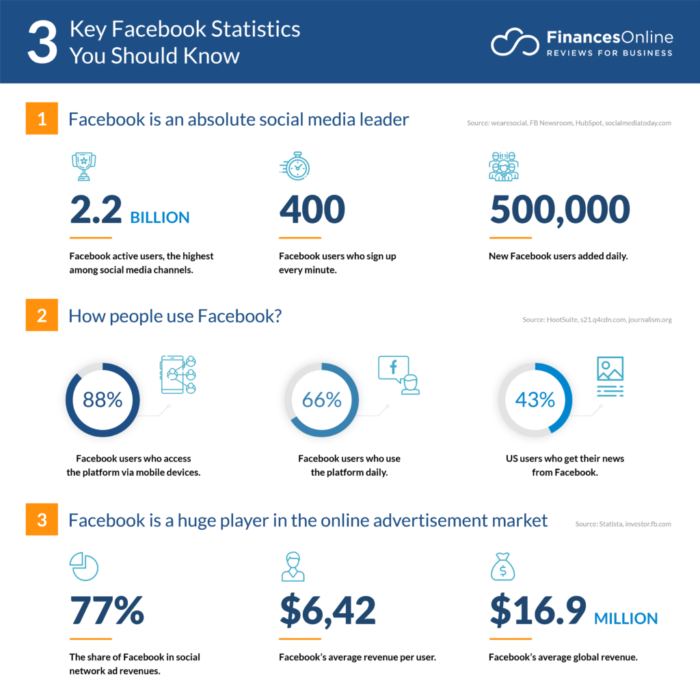 (Image Source: FinancesOnline)
With over 3 billion users worldwide, Facebook is without a doubt, the leading social media platform.
With over 3 billion users worldwide, Facebook is without a doubt, the leading social media platform
Click To Tweet
According to Oberlo, Facebook is the most widely used platform.
Over 180 million businesses have used this platform to their advantage.
Over 180 million businesses have used this platform to their advantage
Click To Tweet
We're pretty sure that the leads you are looking for are right on Facebook.
Apart from this, Facebook has also developed its own business tools making them the market leader.
These new tools have made it so much easier for businesses to advertise based on the user data that they collect.
Garnering leads on this platform takes a shorter amount of time than most since it is a more personal platform that also includes their own messaging platform.
Messenger by Facebook has recently been integrated for digital lead generation in such a way that business owners can easily just chat with prospects or customers.
The great thing about Facebook is how it is not just limited to one kind of content, but it can definitely be used for all.
Photos, videos, thoughts, contests, polls, and other content that you're able to put out on other sites are welcome here.
2

Instagram

(Image Source: Website Hosting Rating)
Another leading platform with nearly 1 billion monthly users. Instagram is pretty popular among "millennials".
Another leading platform with nearly 1 billion monthly users
Click To Tweet
A majority of those monthly users just under the age of 35.
This makes it the perfect social media lead generating platform for brands that target this age demographic.
Content on Instagram has become more creative, where brands and companies will need to step up their game to.
However, Instagram targets only photos and short videos, and its algorithm is not the easiest to work with.
It requires a little more creativity when working on this platform to generate any leads.
Despite it being complex, a lot of businesses have had success with Instagram.
3

Twitter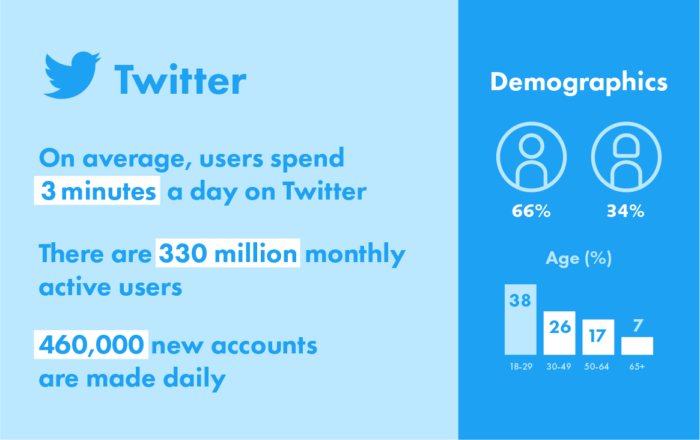 (Image Source: Stryve Digital Marketing)
You've heard it before and we'll say it again, Twitter is something like the new morning paper and at the same time like digital journals of people where they voice out their opinions and emotions.
It gives us access to different types of information.
The interesting thing about Twitter is their character count.
Going from 140 characters to 280 has definitely made it easier to send out information, but sometimes it's still not enough which needs more creativity in coming up with content that's concise and at the same time rich.
This is a great platform for communicating with prospects, but it isn't that easy to generate many leads.
This is a great way to nurture them and show them that you are connected and informative. 
4

LinkedIn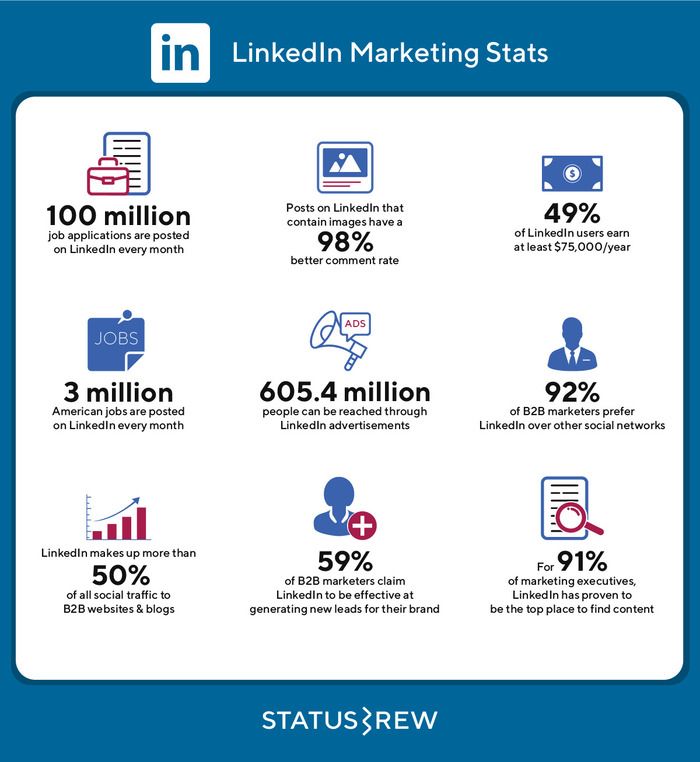 (Image Source: Statusbrew)
It's like Facebook but more on the side of business and work.
With LinkedIn, you can check out your leads' professional information–about their jobs, companies they've worked with, job interests, and focus fields.
How to do Social Media Lead Generation
Social media can be a tricky thing.
In an industry that is constantly evolving, it requires a certain sense of flexibility in a business.
Even those who spend the most time on it may not be the best at navigating it when it comes to digital lead generation.
With the different platforms come different types of content and it can get overwhelming.
Algorithms are also changing all the time, and this can make it difficult for businesses to keep up.
Luckily, many agencies and companies have taken this into their hands.
LeadFuze on Social Media Lead Generation
LeadFuze has proven to be successful on any type of lead generation, and that includes social media.
This is a great way to embark on your social media lead generation and marketing journey, as we generate the prospects and leads for you.
We work on tailoring these leads to your brands specifically.
When you've got a hold of these leads, it will definitely be easier for you to determine which of these social media platforms will be of use to you.
That way, you'll know what kind of social media content to put out, which will make digital lead generation seem like a piece of cake.
And with our tools, you will also find a use for lead nurturing, which we will happily help you do.
All your digital lead-generating tools housed in just one platform.
A great tool from LeadFuze is the market-based search. It's best for social media lead generation.|
You get to filter your prospects by the type of market they're in.
Need Help Automating Your Sales Prospecting Process?
LeadFuze gives you all the data you need to find ideal leads, including full contact information.
Go through a variety of filters to zero in on the leads you want to reach. This is crazy specific, but you could find all the people that match the following: 
A company in the Financial Services or Banking industry
Who have more than 10 employees
That spend money on Adwords
Who use Hubspot
Who currently have job openings for marketing help
With the role of HR Manager
That has only been in this role for less than 1 year
Just to give you an idea. 😀
Conclusion
The rules of traditional methods of prospecting still apply to social media lead generation. The ways in which we can reach new clients have simply evolved.
But don't be too long-winded in your pitch, and remember to create a mutually beneficial conversation that doesn't waste anyone's time.
Even though the above process may seem quite lengthy, it can actually decrease the time spent on your sales process because your initial research and early conversations help build up to securing your first official sales meeting.
Social media is a great tool in the sales process to build your reputation and easily and quickly display the services that you provide.
Your own social media profiles may provide the validation a prospect needs to move forward.
Most importantly, remember that you are prospecting actual people, so make sure you're being social and sincere.
You won't get conversions by being an unidentifiable obscure business.
But you can by personifying your values and services in transparent and authentic ways.
Editors Note:
Want to help contribute to future articles? Have data-backed and tactical advice to share? I'd love to hear from you!
We have over 60,000 monthly readers that would love to see it! Contact us and let's discuss your ideas!