The summits helped me generate leads, build my brand, and form partnerships with other companies in my industry
. 
But, if you have never done one before, it can seem daunting.
So, today we're going to help fix that and answer (
hopefully
) most of the questions you might have about hosting virtual summits
.
This article will go in-depth about all the ins and outs of planning and running a virtual summit, coming from someone who has hosted three in the past, each of which had hundreds of attendees
.
So, what is a virtual summit?
Even though there are a lot of variations, a virtual summit is an online event made to connect people all over the world. Concentrated around a given theme, online conferences can take a lot of forms:   
Free

Freemium 

Paid-to-attend 

One-day event 

Multi-day events 

Live or pre-recorded videos

Sessions conducted by a single speaker

Conferences held by many different speakers

May or may not include workshops   
Even better, it can be a combination of everything mentioned above. The beauty of hosting a virtual summit is that you can plan it however you want. Well, as long as it's helpful and convenient for you and your audience. 

While in-person events can bring many benefits, they're also limiting: 
Attendees and speakers have to spend the time and cost of traveling to your event

It costs significantly more money and time to put together than a virtual event

You'll need a backup plan in case a speaker doesn't show up
Just to name a few drawbacks. 

However, a virtual summit can be a game-changer for your business. 
6 benefits of hosting a virtual summit 
To begin with: it's super-easy for attendees and speakers, and it's effective. 

Not only that, but statistics show that in-person conferences cost more than $1 trillion per year. This huge amount of money includes transportation, accommodations, airfare, dining, and many other expenses. 

And it goes without saying – for individual participants, speakers, or vendors, missing a single conference equals huge income losses.  

So, embracing virtual conferences offers great advantages for your business. 
1. It's better than a webinar   
And I mean it.  

A virtual summit is like a webinar on steroids. Click To Tweet
In many cases, a webinar is designed for workshops, training sessions, or small group meetings.

Virtual summits, with many different sessions, are unique events to attend – which make them more of a draw for attendees.

With multiple sessions, you can easily host an interesting multi-day event with lots of different speakers every day on a variety of topics relevant to your audience.  

Unlike webinars, virtual summits often offer the opportunity to network through social media channels integrated into that platform. 

This means you'll have access to a wider audience that's interested in your online events. Plus, you have the chance to collaborate with other influencers and high-authority voices in your niche. 
2. You can cover a variety of topics to attract a larger audience
More content means more potential interested attendees.

When you host an online summit, you don't have to limit yourself to a single narrow topic. That's what webinars are for! 

Instead, you can take advantage of this complex event to create interesting and different topics to attract a larger number of attendees. 

And people get excited about it! 
3. Lead generation – all the leads, engaging with your content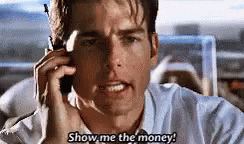 Virtual events can help build your list and get you more engaged leads for your business.

Summits are also very convenient because people can participate in your event from the comfort of their homes, without the cost and accommodation needed to travel. All they need to do is get in front of a computer or phone screen and log on.

Also, online summits often give the audience access to all the sessions they've missed afterwards, so they aren't forced to choose between one session or another that might run at the same time or when the attendee can't make it. For a certain period, they can listen to anything they want without worrying they missed anything important.

Being able to participate whenever you can instead of being kinda forced to make time for it is very convenient. And many of the attendees will appreciate it. 

People can use this flexibility to their advantage. They still get to learn useful information without leaving their house. 

And since it's so easy to participate in online summits, you'll get a lot of sign-ups. 
4. Speakers will talk about your event to their audience
When you work alone, you'll have to take care of everything. But when you have more people involved in presenting a virtual summit, the other speakers can help you promote it. 

Having access to a wider public is a great advantage for both the host and the speakers. 

Every participant can cross-promote each other to make the event more popular.

Thus, the summit gets much more exposure by this network effect. 
Creating valuable content and inviting interesting speakers to your event works like a magnet to help build your email list.

Your virtual summit gives people a reason to get in touch with you and sign up to get on your list, when they otherwise might not.

And once they are on your list, you can market to them.

If these registrants were interested in particular sessions, you can promote your business's relevant products and services to them.
6. Build your reputation in your niche 
One benefit of hosting a virtual summit is the soft power that comes from hosting the summit.

If you have speakers coming from major companies in your industry, and you are the one hosting the summit, your brand becomes synonymous with these larger companies. People in your audience will take notice and remember your brand.

Though it might seem underwhelming, there was a huge benefit here that my company got here when we hosted our summits.

Hosting a virtual summit can help you network with even bigger names in your industry. So, even if they didn't hear about you until now, the event will be a great stepping stone. 
Essential steps to make your virtual summit a successful one 
Preparation is key.

With a virtual summit, there are a lot of moving parts – from the platform to registration to marketing to speakers and sessions….

You'll have to prepare well to make this go smoothly. 

Most likely, you'll be stressed enough on the day of the event. I definitely was.

So do yourself a favor and make things easier for you and your speakers by preparing as much as you can with as much lead time as possible.

Here are the steps you will need to take to set up your webinar. 
Find your target niche 
You will need to spend the time to think about what is the specific audience you want to reach.

You shouldn't be too broad in your targeting, lest you spend time and money attracting registrants who wouldn't ever be a good fit as potential customers for your business.

Generally, I would think of your ideal customers. Who are they? What common interests do they have? 

For example, for my summits, my digital agency specifically worked with businesses in the legal sector; our customers were lawyers and small law firms. Thus, our summit's programming was all geared towards lawyers at small firms. Having this specificity with our summit programming ensured that the people registering for the summit would be relevant to our business.

Some aspects that are worth paying attention to when figuring out your summit's target audience: 
What problems are your ideal customers dealing with? 

How can this virtual summit's content solve their problems? 
Create a list of content topics and ideas that are interesting for your audience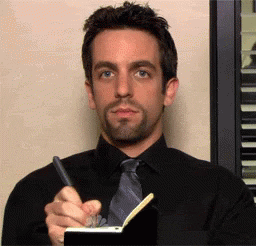 Before you reach out to speakers, you should have an idea of what topics you want to cover.

It's important to know what kind of content you want to cover before finding speakers because ultimately you need content that's going to interest your target audience and get sign-ups.

Having a variety of compelling topics in your niche is also important as it also ensures you can reach people in your audience who may have specific interests.

Topic ideas can be hard to find, especially when you think about something over and over again. Nothing seems so unique anymore. 

What do you do then? 

You can get your inspiration from: 
Your customers

Speakers' past talks and webinars

Analytics to see what content is popular for your audience

Your competition

Social media

Platforms like Reddit, Slack, or Quora 
Sometimes, your speakers will come up with their ideas too. They are the ones who know their audience best, so you might develop a list of people you want to speak, and ask them if there are topics they are interested in talking about.

Often, speakers like this because they can reuse or repurpose an existing talk they have given before. So, all they need to do is show up with their presentation deck and give the talk they have given in the past. It's lower-effort on their part.
Set a date 



Once you have a date, things get more concrete. You have a deadline that you need everything to be ready by. You can plan your calendar and work backwards from that event date to ensure everything is ready by then.

You will need enough time to get speakers onboard, prepare marketing materials, and to promote your event.

Generally, I would recommend planning a summit at least 3 months ahead of time, so you have enough time to get things together.

Also, having a date set far in advance helps you get dibs on speakers whose calendars fill up. 

Choosing the right date is also something to be thoughtful about.

You need to be mindful of the holidays as well as school calendars.

For example – hosting virtual summits during summertime or winter break from school, when 

Don't forget to check that it won't overlap with:
Bank holidays

Religious holidays

Other popular industry conferences

Other important events

Popular vacation times
Reach out to potential speakers 

Reaching out to speakers completely cold, when they don't know who you are, may make it less likely they say yes.  Don't do it out of the blue and expect a positive answer. 

I would first recommend signing on speakers you have relationships with, speakers who have a good reputation in your industry. Then, you can use that as a selling point when reaching out to speakers you might not know personally.

"Hey, I wanted to see if you'd be interested in speaking at this virtual summit on lead generation. We already have speakers like Justin McGill from LeadFuze, and I wanted to see if you'd like to participate as well."

But don't limit your search just to influencers in your niche. 

You can also invite people from other related companies. This can be good for future partnerships and collaboration after the event is over.

If you don't have a large network, you can do cold outreach to pitch speakers. To make things easy, you can use some cool platforms like LeadFuze, which can help you find potential speakers. 
Find the best summit software for your needs

Over the last few years, there has been a huge increase in the number of apps out there dedicated to hosting virtual summits. These include companies like:
In general, I would recommend using one of these rather than trying to cobble together something yourself with tools you already have like Zoom or YouTube. From my experience, it's just not worth the incredible amount of time it takes trying to save a little money. 
Publicity 
After the technical part is all set, the fun part starts: promoting your virtual summit. If you don't put enough effort into this, people won't sign up, and you've spent a lot of time putting together this event for no return.  

How soon should you start promoting it?

I recommend starting 1-2 months ahead of time.
Your email list


Come up with an interesting subject line that draws your readers' attention right from the start. 

Also, don't forget to share an event link with your email list so they can share your event easier. 
Social media 
It's free, it's there, and everybody uses it. It would be a big mistake not to take advantage of that.

Promote your online event and encourage your speakers to do the same. Without being spammy, of course.

To make it even more attractive and create more interaction, create special hashtags related to your event. 
Paid social ads
Although Google and LinkedIn can be great options, my personal favorite remains Facebook Ads. It has the lowest cost per conversion compared to the other channels, and you can reach the exact target audience you are looking for. 
Speaker promotion
Your speakers should have their own audiences that they can promote the summit to. But, they won't automatically do that if you don't make it easy for them. If they have to come up with tweets or email blast messages to promote your summit, they probably won't.

If you want to encourage your speakers to promote your summit, you have to make it as easy as possible for them to do so.

Give promotional materials that they can share with their audience. 

Here's how you can help your speakers promote the event to their audience using content and assets: 
Make shareable content for them to post on social media 

Design personalized, cool landing pages for each speaker (this also lets you see how many registrants your speakers were able to bring in)

Draft emails for them to share with their lists

Create event hashtags 

Create promotional codes specific to each speaker
How can they promote your event to their audience? Here are some ideas: 
Email blasts to their audiences with promo codes

Sharing it on their social media profiles 

Including it in their email signatures

Talking about it if they have other upcoming media appearances

Using event-related hashtags in their posts
Do cold outreach to find potential attendees 
Aside from these channels, cold email outreach is also a great option.

As far as tools that can help:

First, you have LeadFuze. 


With LeadFuze's contact finding platform, you can find people who fit into your specific target audience, narrowing down to the industry, business size, and job role you are looking for.

Plus, LeadFuze has a bunch of useful articles that can teach you how to run a successful outreach campaign. 

After LeadFuze helped you find the correct email addresses, it's time to start writing those personalized email pitches. 

Wait, but that's another daunting task. 
With this, a tool like Postaga can help.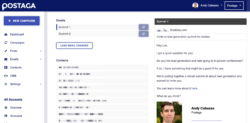 Sending a copy-pasted email to your potential attendees can look spammy and unprofessional. And, it suggests to the recipient that you have no idea who they are, so they won't take the time to read your email.

But with Postaga you can import your target contacts from LeadFuze, and create and send personalized emails for every recipient. You can automate this entire process so in just a few minutes, you have personalized emails and follow-up messages for all your contacts to share with them your virtual summit.

And with every captivating email that you send to the right people, your chances to find potential attendees are higher. 
Running your virtual summit
So the big day is here. What do you do?

Some pro tips from the trenches:

Pre-schedule as much as you can ahead of time for things that need to be ready during the summit. This should include all of your promotional tweets and social posts, as well as all of your email blasts.

The only thing you should be focusing on the day of the summit is ensuring it runs smoothly, and that there are no technical issues.

If your speaker sessions are pre-recorded, you will probably be a little less stressed since there shouldn't be any technical issues with speakers (but pre-recording sessions also takes more time for an organizer).

If your speaker sessions are live, you will need to be doing tech support to ensure each speaker can present, looks and sounds good, and has their slides and materials easily able to share.

You will also need to be mindful of your audience during the summit.

Are they running into any issues logging in?

Are there technical glitches?

If so, you will be getting a lot of chat messages and/or support emails. So, monitor those closely.

Also, hopefully you have an engaging conversation going on during the sessions on social media, so you should engage with that and try and encourage it as well.
After the virtual summit is over
After your summit ends, you will need a break.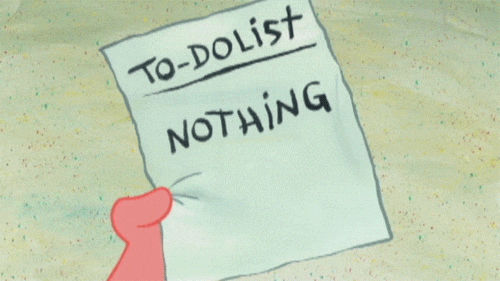 It takes a lot of work to put together a summit, but you did it.

Your registrants and attendees should all be receiving follow-up emails after the summit to keep them engaged, and possibly convert them into paying customers for your business.
Don't forget, you're doing the summit because you want to generate leads and build your business – so don't forget to nurture those leads.

And, make sure to thank your speakers and attendees for participating!
Editors Note:
Want to help contribute to future articles? Have data-backed and tactical advice to share? I'd love to hear from you!
We have over 60,000 monthly readers that would love to see it! Contact us and let's discuss your ideas!