7 Causes of Low Sales and How to Restore Pipeline Flow
"Why are my salespeople not closing more leads?"
Sales team leads often wonder if training or a new strategy would help, but the real causes of low sales is in your pipeline.
You can make your salespeople's jobs easier by providing them with a healthy pipeline. Knowing what the customer is going to do next will help you anticipate their moves, and they won't have to go above and beyond every time.
If you're receiving complaints about the quality of your leads or too many leaks in your sales pipeline, it is likely that there are seven causes for this and what actions can be taken to fix these problems.
---
Need Help Automating Your Sales Prospecting Process?
LeadFuze gives you all the data you need to find ideal leads, including full contact information.
Go through a variety of filters to zero in on the leads you want to reach. This is crazy specific, but you could find all the people that match the following: 
A company in the Financial Services or Banking industry
Who have more than 10 employees
That spend money on Adwords
Who use Hubspot
Who currently have job openings for marketing help
With the role of HR Manager
That has only been in this role for less than 1 year
Just to give you an idea. 😀
---
1. Leads of Low Quality Hitting Your Pipeline
Let's start with low-quality leads.
Causes
Pipeline blockage is often caused by too many low-quality leads or irrelevant deals and it may be one of the causes of low sales. For example, if your organization considers metrics such as view to contact entries as a "conversion," it's natural that poor quality leads are going to enter the pipeline.
Action that should be done
Make sure that the metrics you're using are tied to a goal. Often, KPIs get divorced from goals when they're created in the heat of a campaign.
A lack of alignment between marketing and sales results in irrelevant leads clogging the pipeline. Marketing campaigns are usually developed without input from the sales team, which means they're often putting out material that would attract people who aren't a good fit for what our company is selling.
Meetings between sales and marketing teams will prevent campaigns from going off the rails.
Tools you can use
To improve your odds of success, focus on the best prospects and give them personalized content. This will result in fewer deals but ones with better chances.
There are many tools that can help you improve your lead qualification process. One example is Matomo, which collects important data about website visitors and scores them according to their likelihood of closing a deal or moving further into the funnel.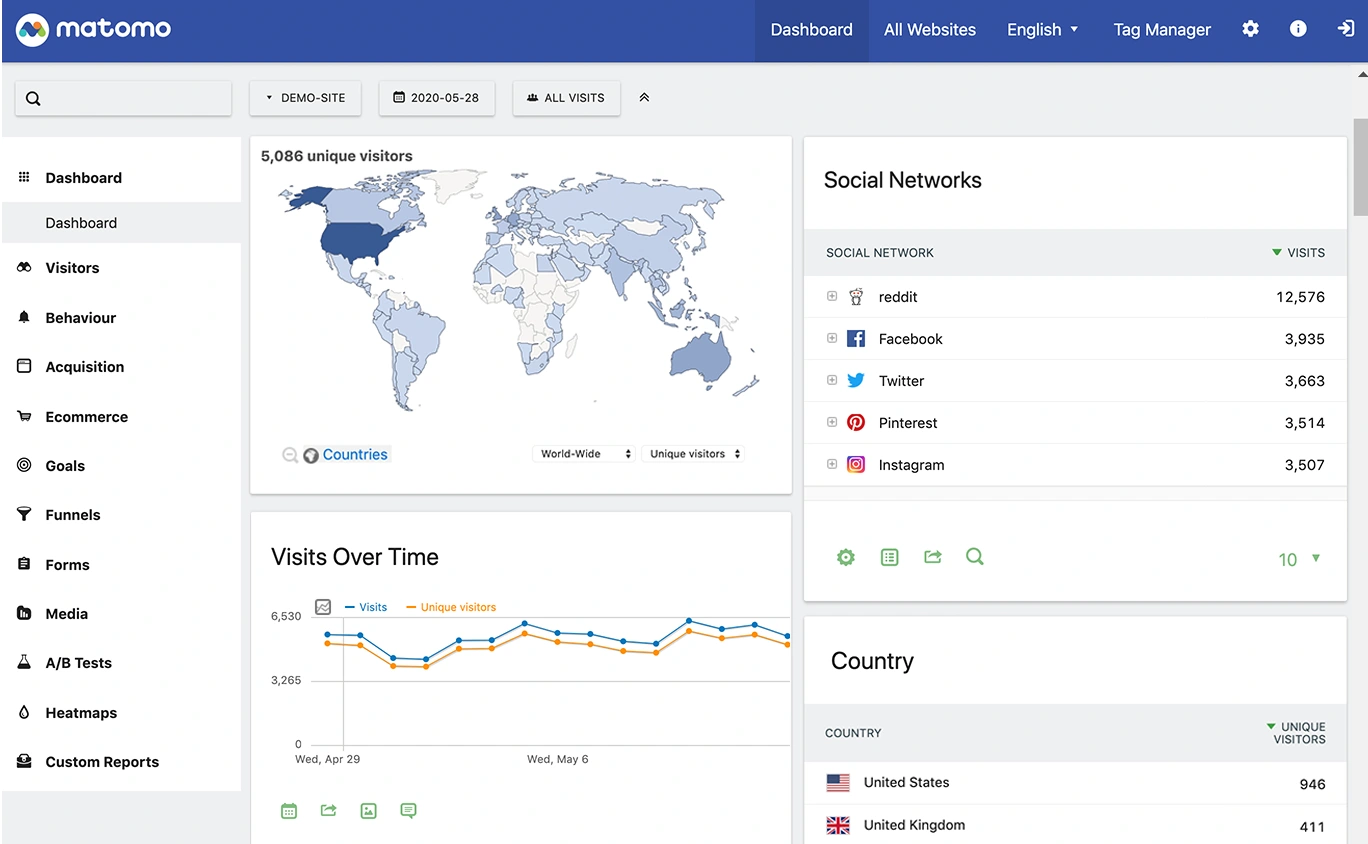 Oribi is a website that can help you find out more about your data. It replaces Google Analytics and provides an interface to collect user information.
Takeaways
When you start targeting customers, the following three metrics will also be impacted: conversion rate, sales cycle length, and average deal size.
When the size of a deal increases, you can expect your sales cycle to increase. The best-case scenario is for it to decrease with the other two increasing.
Patience is key when it comes to implementing an ABM strategy. Don't be in a hurry with deals and closing them for vanity metrics.
When you're tracking KPIs, make sure they are connected to the business's goals and that quality is prioritized over quantity.
Unengaging Mid-Funnel Assets
If you find that your middle-of-the-funnel content is not engaging, then let's discuss why this might be.
Causes
A lot of companies think that lead nurturing is important only at the top of the funnel, but it's just as crucial to nurture prospects who are mid-funnel. This way they can make sure leads don't fall off or stall before converting.
The middle of the funnel is a long process, with many substages. For example, some users might need more education before they're convinced to move forward; others who are knowledgeable will require detailed technical information about your service or product.
Tools you can use
An AI-powered tool like Exceed can help you automate and manage lead engagement at this stage.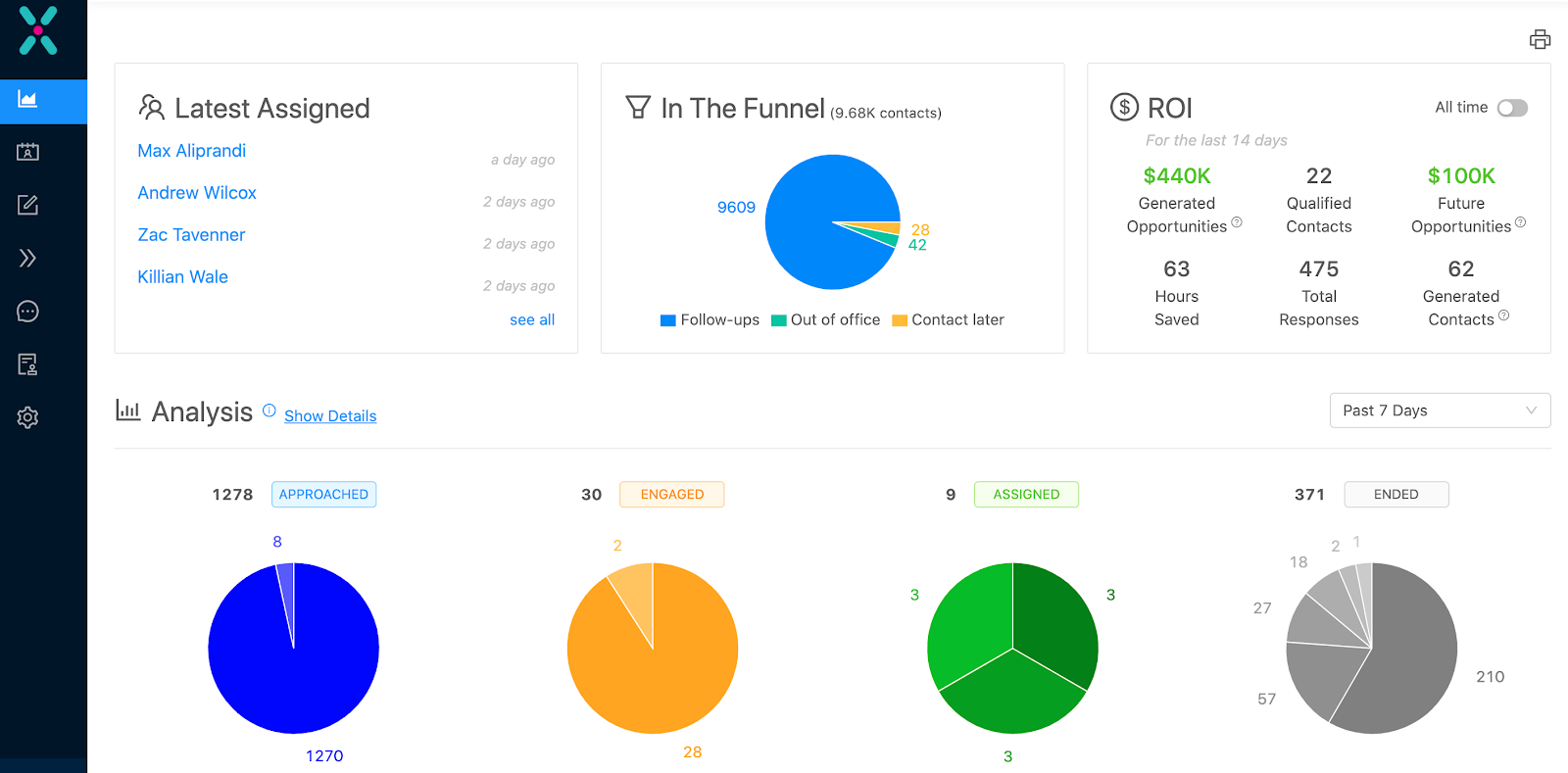 Exceed AI bots can talk to your leads like a human and evaluate them for re-engagement, saving your team time on follow ups. You need processes in place though if you go with automation.
It's important to measure the performance of your marketing and sales teams. You can do this by aligning them with one another through AI assistants.
Takeaways
When prospects are not engaging, change the style and focus of your content.
Sending regular, personalized messages to potential clients is a key step in nurturing leads.
Many sales teams focus on pushing as many leads through the middle stages in order to make it easier for them to close a deal.
If you push prospects, they will leave your pipeline. Instead of pushing them to join the company, focus on attracting them through a funnel instead.
No Exit Points In the Funnel
You might not have any funnel exit points because you may be too complicated, or maybe your product isn't that good. Of course, it can also be one of the causes of low sales.
Causes
This is a counterintuitive way to stall the sales funnel. Sales teams focus on pushing high-quality leads into their filter, but they don't provide opportunities for low-quality prospects to show themselves out.
Actions that should be done
If you want to filter out prospects who aren't interested, one way of doing this is by creating periodic prospect quality reviews. This will give them the chance to express dissatisfaction and help your sales team create more relevant material.
A lot of prospects aren't interested in our content because they are looking for other solutions.
Check your content to make sure it is not unengaging or boring by using surveys and questionnaires.
Monitor open rates and clicks to figure out how engaged your prospect is.
To filter out prospects who are not interested in your product, have periodic reviews of their quality.
It's a negative exercise, but it's necessary to maintain the quality of your pipeline.
Next, examine the middle of your funnel. You want to have a balance between too many steps and not enough.
Takeaways
If you're afraid of too many prospects exiting, the problem is with your process. Trying to stop them from leaving will just sugarcoat the issue and make it worse in the long run.
Inability to Be Patient With Prospects
There are many reasons why salespeople can be impatient with prospects.
The article states that employers need to have a diverse workforce in order for the company's talent pool to increase and improve their overall productivity, which is an important consideration when hiring new employees. The paraphrase reads as if there should not be any diversity initiatives at all because it will only cause more problems within the workplace environment, but this doesn't accurately reflect what was discussed in the original text.
Causes
Sales teams often expect prospects to sign contracts right after a product demo. This isn't always the case, though.
Prospects will act when they feel compelled to do so, and the sales team can only wait for them. For example, after a product demo prospects often go silent.
Actions that should be done
You should give your salespeople time and space to find their own style. Give them feedback, try changing the types of content they're producing as well as giving them a chance to exit if they're not happy with it.
Focus on the prospects you already know are interested in what you offer. Don't waste your time with people who don't want to be convinced.
Not Enough Loops for Reactivation
It's not surprising that you feel there are no reactivation loops. Let me explain why.
Causes
You need to have a reactivation strategy in place for your prospects who go silent. Either reengage them or point them towards the exit.
Actions that should be done
Reactivation campaigns are a good way to get more leads in the pipeline.
To find these prospects, examine your engagement metrics.
Don't give up on prospects just because they are slow to close. Re-engagement is a great way to engage with your audience.
It's important to touch base with new employees every three months.
Your prospects need to be pulled deeper in your funnel or directed towards an exit. Don't let them stay there too long, because it's important for you to pull people who are uninterested and unengaged at the right time.
Tools you can use
These tools will help you automate your workflow and free up more time for your sales team.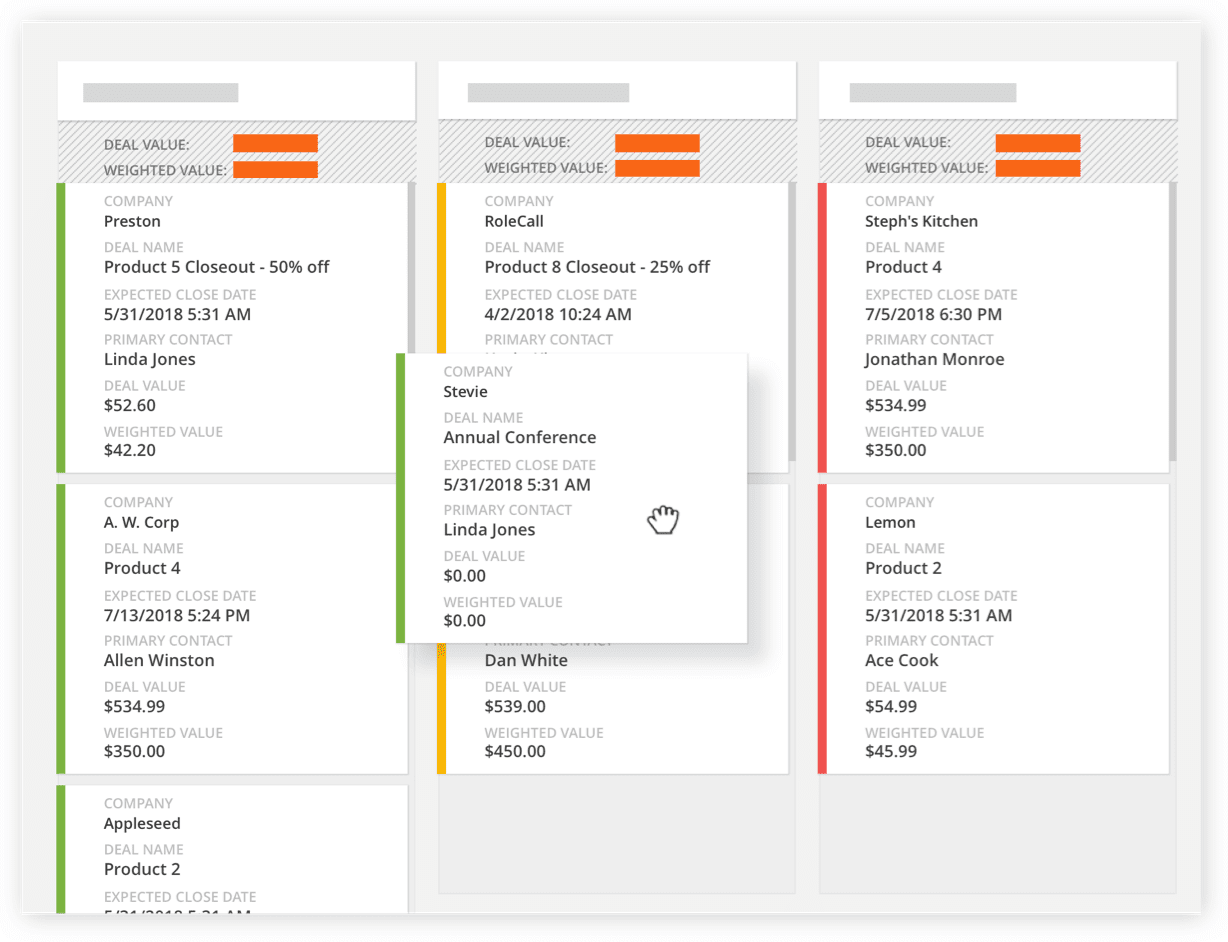 Re-engagement can be hard for companies because it's a process with many variables. The key to an efficient and productive re-engagement is automation throughout the workflow.
Consider
When you're selling a more expensive product, they need to have enough time to consider it. You can use your past sales data as a guideline for how much time they'll need.
Little Experimentation
There's no time left to experiment with things. It's now time for us to figure out why this is happening.
Causes
Companies often find themselves doing the same thing over and over again, but they should be looking for new ways to keep their employees motivated. For example, you might have had success with email marketing in the past and become attached to that method.
With all of the changes in consumer behavior, it's easy to get stuck using old methods that don't work. If you're not keeping up with shifts in how people buy things, then you'll have a hard time recruiting new customers.
Actions that should be done
Make it a point to experiment with your content as well. Switching up different marketing tactics and experimenting with different types of content is one way to cast the widest net possible.
Tools you can use
As technology becomes more advanced, there is a new way to engage with leads. Outreach provides suggestions for engaging via automation and AI.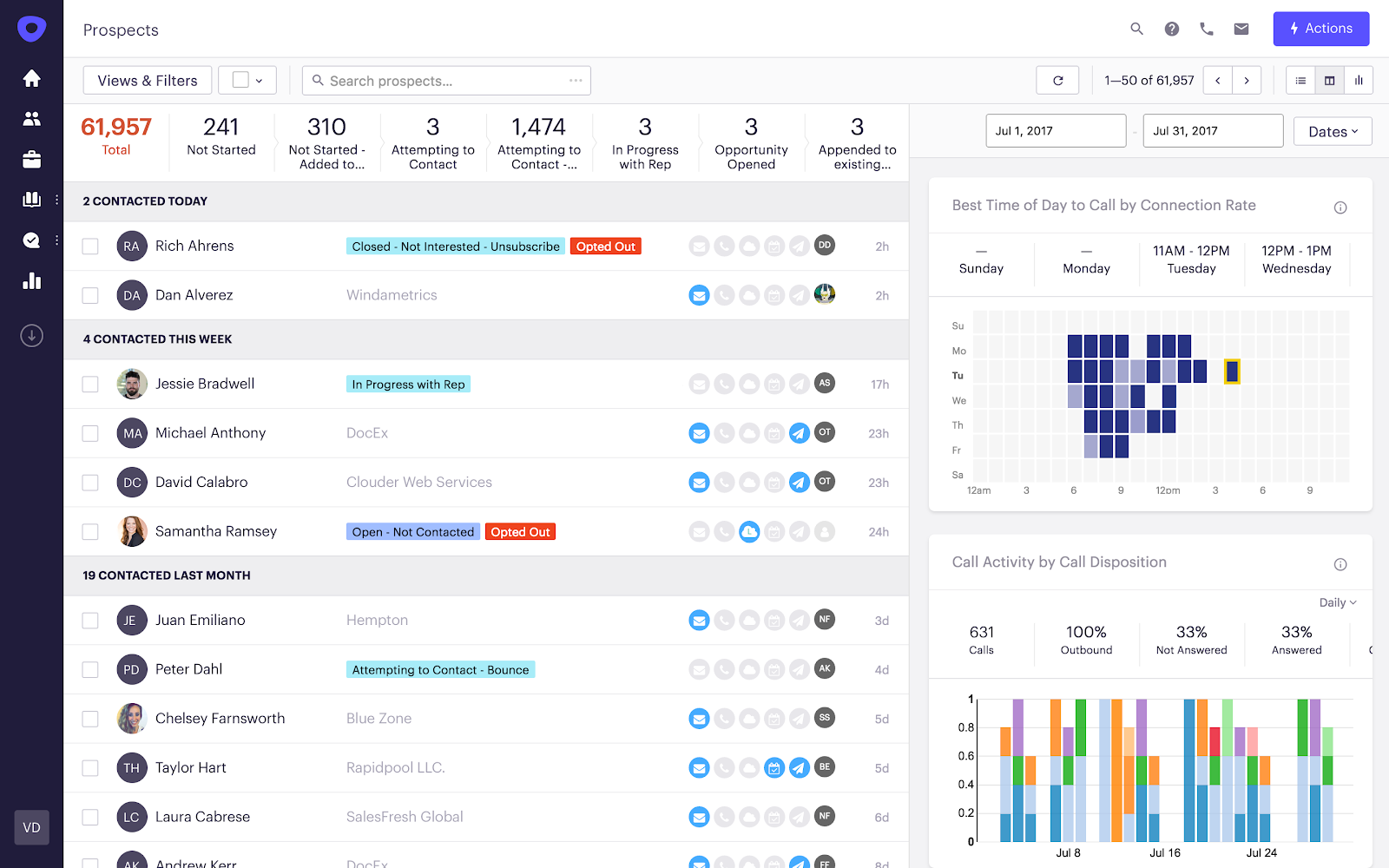 The technology is still in beta, but it can be a great tool to help you understand the kind of ad content that could work for your prospects.
Persona Data is Not Up-to-Date
Your persona data is outdated. What can you do to update it?
Causes
Persona creation is a process that takes time and attention. If you neglect this, then your pipeline of prospects will be confusing for both marketing and sales teams.
Actions that should be done
Use surveys and interviews to get up-to-date impressions of the sales environment.
When surveying prospects, don't give them more than three choices. For example, when you're asking existing customers about a product feature, ask if it's most important to them or neutral.
One of the worst things a company can do is present an answer scale from one to 10. This creates confusion for people who don't need a feature but might circle it as six, while someone who doesn't need that particular feature but doesn't mind if they have it either will also circle the same number.
Next, you need to evaluate your data gathering techniques and find a way to tie pricing into what prospects value most.
Consider
To be successful with pricing, you need to determine what the customer is looking for and how much they are willing to pay. Data will help point out your value proposition
By linking your personas to pricing strategies, you will be able to make better decisions and have less missteps. With the data backing up every step of the way, it's easier than ever before.
Restore Flow Through Transparency
When your pipeline is clogged and full of less than perfect prospects, you need to be honest with yourself. You won't like what you see, but the key is implementing better practices instead of ignoring them.
---
Need Help Automating Your Sales Prospecting Process?
LeadFuze gives you all the data you need to find ideal leads, including full contact information.
Go through a variety of filters to zero in on the leads you want to reach. This is crazy specific, but you could find all the people that match the following: 
A company in the Financial Services or Banking industry
Who have more than 10 employees
That spend money on Adwords
Who use Hubspot
Who currently have job openings for marketing help
With the role of HR Manager
That has only been in this role for less than 1 year
Just to give you an idea. 😀
Editors Note:
Want to help contribute to future articles? Have data-backed and tactical advice to share? I'd love to hear from you!
We have over 60,000 monthly readers that would love to see it! Contact us and let's discuss your ideas!