What is GDPR Compliance?
Before we proceed to GDPR compliant cold emails, let's get to know more first about GPDR. General Data Protection Regulation (GDPR) is a legislative framework that establishes standards for the collecting and handling of personal information from European Union residents (EU). Due to the Regulation's universal application, it must be followed by any websites that attract European users, even if they do not expressly sell products or services to EU citizens.
The GDPR requires that visitors from the EU be informed of a variety of data disclosures. Additionally, the site must make efforts to enable EU consumer rights such as quick notification in the case of a data breach. The Regulation, which was adopted in April 2016, took full force in May 2018 following a two-year transitional phase.
GDPR's Customer Service Requirements
According to the regulations, visitors must be informed of the data the site collects about them and must expressly consent to the collection of such data by clicking on an Agree button or taking another action.
(This need accounts for the prevalence of disclaimers that sites collect "cookies"—small files that store personal details such as site preferences.)

Additionally, sites must tell visitors promptly if any of their personal data is compromised.
These EU standards may be stricter than those applicable in the country where the business is based.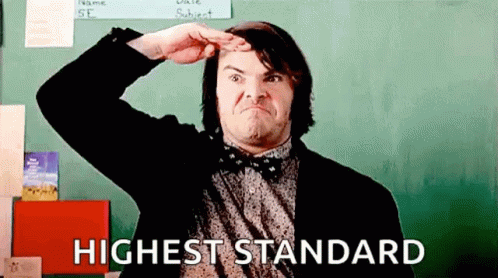 An evaluation of the site's data security is required, as is determining if a professional Data Protection Officer (DPO) should be employed.
Contact details for the DPO and other key staff members must be readily available so that users may apply their EU data rights, which included, among other things, the option to have their presence on the website deleted.
So here are the things you need to do:
Step 1: Build Prospect Profile with the Necessary Data
Now, for GDPR compliant cold emails, every attempt at cold outreach must be clear about the source, method, and purpose of data collection. The repercussions of breaching GDPR may also be severe; you risk being shut down until you can demonstrate compliance, or you risk facing some large fines (in the millions of dollars, or a percentage of your global annual sales).
The good news is as follows. This is only applicable to businesses doing business with the EU at the moment. If your business has any links to the EU, whether through distant offices, workers, or consumers, you must comply with GDPR.
Simply ensure that if you are collaborating with a third party, you understand where the information is transmitted from and that it has been allowed.
You need to invest in lead creation software that is capable of creating tailored lists for your GDPR compliant cold emails. LeadFuze, fortunately, can aid you in streamlining the procedure.
LeadFuze may aid you in a range of methods in cutting down your search. It helps you to identify organizations or people who may be interested in your brand's products.
This program enables you to acquire customized leads for entire market segments, particular accounts, or specific individuals. It is the technique most commonly used by marketers when building their ideal lead list.
LeadFuze can deliver the most relevant leads to you.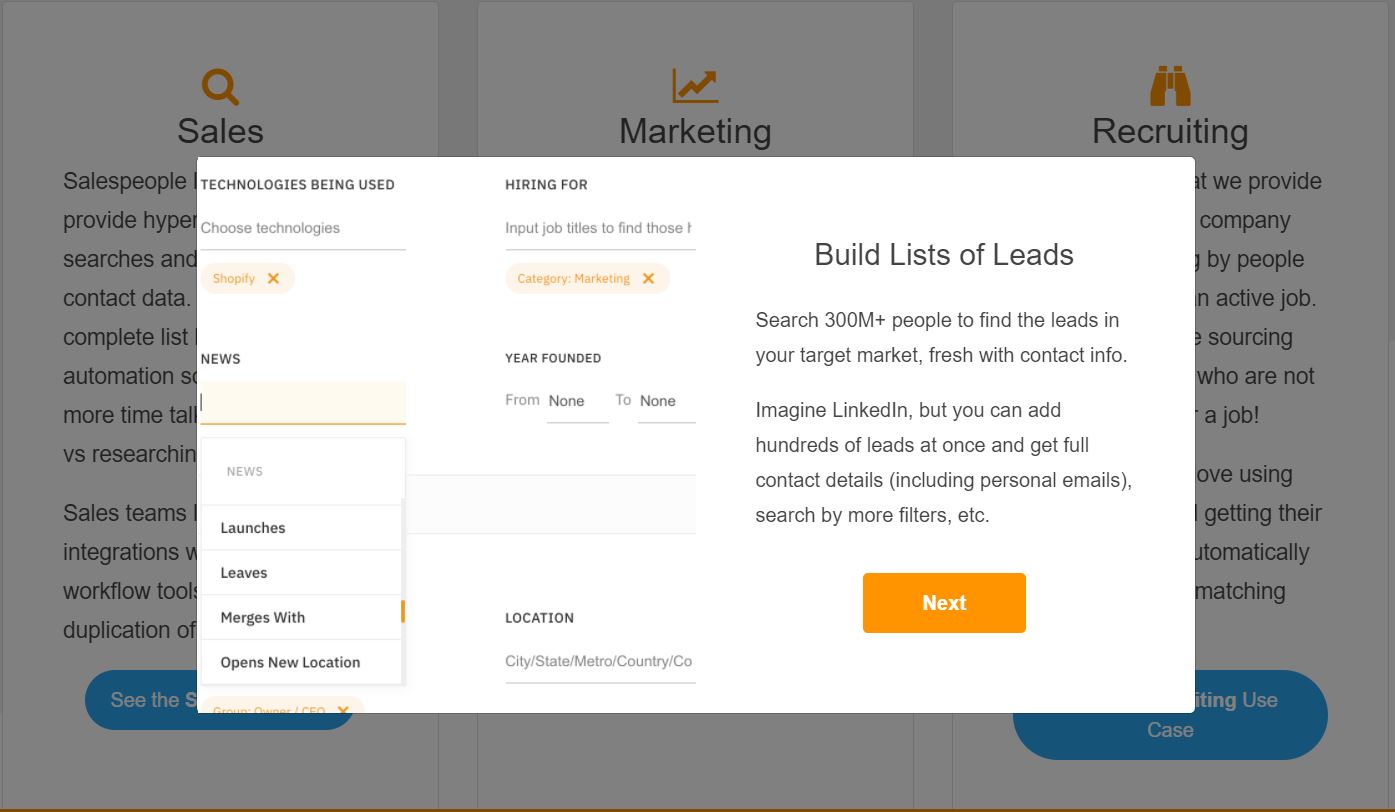 It's never been easier to automate prospecting leads for your GDPR compliant cold emails!
LeadFuze is a lead-generating system driven by artificial intelligence that interacts with Fuzebot.
Additionally, you may automate the generation of targeted email leads for agency customers that you add to a list by employing Leadfuze's cold email feature.
If your targeting is precise, no client should ever be confused as to why you emailed. It should be self-evident based on your actions and their actions.
Ascertain that you are highly accurate in identifying your ideal prospects and segmenting them and that your text and campaigns are tailored to those targets and their pain areas.
As expert lead generators, we frequently assist our clients in establishing target criteria for their prospecting operations.
Here are a few straightforward variables to consider:
Geographical location:

who are the prospects with whom you wish to communicate? Where is your service or product going to be most useful?
Which sectors are you targeting? With whom do you already collaborate? Which of your clients is the most profitable/value-added? Who have you spoken to who could be interested in your service? Which specialists can you engage in order to assess industry demand?
Size of the Company:

Are the businesses you're contacting huge or small enough to demand your services? How many people do they employ? How much money do they earn annually?

Title:

Are you approaching the correct individual within your chosen company? Are they sufficiently senior to make a choice? Are they assigned to a department that might benefit from your product or service?
Step 2: Write a Personalized Cold Email Template
Any proposal you make via cold mail should be directly related to the specifics of your customers' business.
For instance, contacting a firm that you've found is using one of your rivals' SaaS products as a result of their Product Hunt review in order to offer your solution as a substitute is connected to their commercial activity.
Going to spam any account you can find using your CRM sales pitch is not acceptable.
To achieve this degree of specificity, you'll need to divide your lists and tailor your emails to your prospects' business requirements. Tools for email customization, such as Mailshake, can assist.
Step 3: Include an Unsubscribe Option
Given that the GDPR's primary goal is to guarantee that businesses manage personal data correctly, it's critical that you gather just the data necessary for your campaign – and that you clearly explain why you're writing and how they may unsubscribe.
For instance, use the following message:
"I'm contacting you because I found your email address on LinkedIn and believe your business might benefit from our [product/service]. If you prefer not to hear from me, simply notify me and I will remove your information."
As demonstrated, you are not required to utilize a cold action unsubscribe button. Indeed, you will want more than that to address all GDPR bases. Two points to remember:
You must be transparent about how you obtained their information.
You must remove personal data quickly if they request it.
Do not just delete them from your email management platform. Remove them completely from any location where you have kept their information.
Step 4: Clean Your Database and Delete Outdated Data
Apart from deleting individuals who have opted out or unsubscribed, the GDPR mandates that you should not retain leads for months at a time or with incorrect contact information.
You must routinely purge your CRM database of outdated or uninterested leads, ensure that your client records are complete, and mark and label your data correctly to document how you gathered and handled personal data.
You must notify the data owner if you intend to disclose personal data.
The right to privacy and secrecy of an individual implies that any personal data you gather is not yours to handle freely. 
If you plan to disclose or process data owners' personal information, you must tell them properly.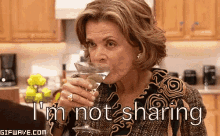 For instance, if you cooperate with another firm on a piece of content, you must tell subscribers of your intention of sharing their contact information with your partner.
Additionally, you should tell any of your users, clients, or newsletter subscribers about where their personal data is truly held. If you have servers located in other countries, you must make this clear in your Privacy Statement or on your website.
If you are keeping personally identifiable information, you must take the appropriate steps to ensure its security.
Data security is a critical component of the GDPR compliant cold emails and should be a priority for anybody who stores personal data.
A few critical aspects about data security:
Ascertain that the software and systems you use are completely GDPR compliant. You are responsible for utilizing GDPR-compliant data processors. The majority of CRM platforms, like Hubspot, Marketo, and Pipedrive, are GDPR compliant and have taken efforts to protect your data.
Control who has access to data at your organization and maintain records of clearance levels. In this manner, you'll have documentation to submit in the event of an interrogation.
Step 5: Expect GDPR-Related Questions
Finally, anticipate questions from your prospects. There is a great deal of misunderstanding about GDPR compliant cold emails and its implications for future sales and marketing efforts. Certain individuals are likely to be upset by your email.
Certain individuals are likely to be upset by your email.
Naturally, if your targeting is precise and your text is polite and instructive, your offer may suffice. However, in a few instances, prospects would react angrily. Regardless of their relevance, GPDR compliant cold emails are still cold emails.
Here are some common questions you may be asked and what you should address in your response. Any response may incorporate one or more of these three central ideas.
3

What right do you have to email me?

This is quite OK for a prospect to inquire, even if the email account in question is corporate. The fact that their name is included in the email address personalizes it. 

Your genuine curiosity requires contextualization. If your service is not directly related to the company's statute, explain why you believed they were the appropriate person to approach.

Maintaining detailed records of your lead generation process enables you to provide a full explanation of how and why you obtained a person's data.

If your service is not directly related to the company's statute, explain why you believed they were the appropriate person to approach. A new business venture? What is their website address? What about their LinkedIn profile? Perhaps an article they recently shared?

If your GDPR compliant cold emails is addressed to large groups of people, use caution while investigating the companies you're contacting. Maybe there is something on their website or in the news that prompts you to send them an email? Have you been a resource for other businesses in this industry? There are more generic responses that do not need an in-depth examination of someone's LinkedIn likes.

If you utilized prior customers to develop your target criteria (a typical customer profile), you can use the following response throughout your campaign: "We acquired and processed your data based on our legitimate interests. Given the benefits our [product/service] has provided in the past for [business profile/prospect profile], I felt our offering would be helpful to you."
2

How did you acquire my information?

Justify your contact with them by describing how you obtained their information, why you believed they were a good fit to contact, and why you believed they would be engaged in your offering.

Again, if you keep thorough records of lead creation or request them from your suppliers, you will have a complete answer to this issue.

For instance, if you are sourcing your leads via LinkedIn, an appropriate response to the prospect might be: "We are utilizing a third-party prospecting service  and they discovered your profile on LinkedIn since you meet our usual customer profile.  They then used publicly accessible information to predict your email address and ran it via a verification tool."

They then used publicly accessible information to predict your email address and ran it via a verification tool."
3

How much data do you have on me?

The GDPR protects your prospects' right to information and right of access (subject request), which means that if requested, you must give the information you have acquired and how it has been handled.

 A good response to this could be: "We retain just your name, email account, company name, and job title." We will erase this from our database in accordance with your rights if you are not interested in our offering.   Your information is not stored in any other server and neither is it resold."
Keep Your Data Safe & Secure
Carry out the following steps regardless of whether you are subject to GDPR:
Allow only access to data to only those who require it, assure that the security of any data you've stored while it's being processed, retain data only as long as necessary.
Not sharing data with anybody else without first notifying the prospect.
You may not require a professional data steward if you are capable of carrying out these procedures yourself. 
Even if you are not, consultants may examine current data processes and offer recommendations to guarantee compliance for a fraction of the expense of hiring a new full-time data staffer.
Conclusion
If you're looking to send  GDPR compliant cold emails, then we hope you learned from this. We've provided 5 simple steps that will help ensure your email marketing strategy is in line with the new regulations so read you better take note. 
Editors Note:
Want to help contribute to future articles? Have data-backed and tactical advice to share? I'd love to hear from you!
We have over 60,000 monthly readers that would love to see it! Contact us and let's discuss your ideas!